With Marcus Armstrong looking likely to nab the second seat at Dale Coyne Racing with HMD, three ace Formula 2 drivers will have switched to IndyCar over the last three consecutive years.
Armstrong's old roommate and ex-Ferrari Driver Academy stablemate Callum Ilott did three races in 2021, then joined Alpine F1 junior Christian Lundgaard in the rookie of the year battle in 2022.
Lundgaard – team-mate to Armstrong at ART during their maiden seasons in F2 in 2020 – came out on top in that battle as Rookie of the Year, and recently joined The Race IndyCar Podcast to discuss his experiences moving to the States and to IndyCar.
It's clear IndyCar is offering a fun home for F2 drivers snubbed by Formula 1, a place where they can enjoy some of the closest racing in elite motorsport and get the opportunity to (eventually, in some cases) get paid for it, too.
But one surprising admission from Lundgaard – who spent days and weeks in the Alpine F1 factory on the simulator previously – was the level at which he believes his IndyCar team Rahal Letterman Lanigan is at in comparison, as it gears up to move into its new factory.
"I think no one in Europe really knows how professional IndyCar teams really are," Lundgaard told The Race.
"I can't speak for some of the other teams in IndyCar but for sure we are missing people right now for the size of the team is growing into you know, with our new facility coming in hopefully being ready when I come back, I hope to put in a new address in the navigation when I get back.
"But just looking at how big the facility is and comparing it to just the Alpine factory that I've spent so many days at, we're talking that level if not better.
"Down-talking IndyCar is not really a possibility anymore.
"I think the way that the sport over years is growing, I think it's only going to be a matter of years where we have a lot of the European drivers over here because they're searching for it because it's also becoming so popular and a more well-known series and I think that's important.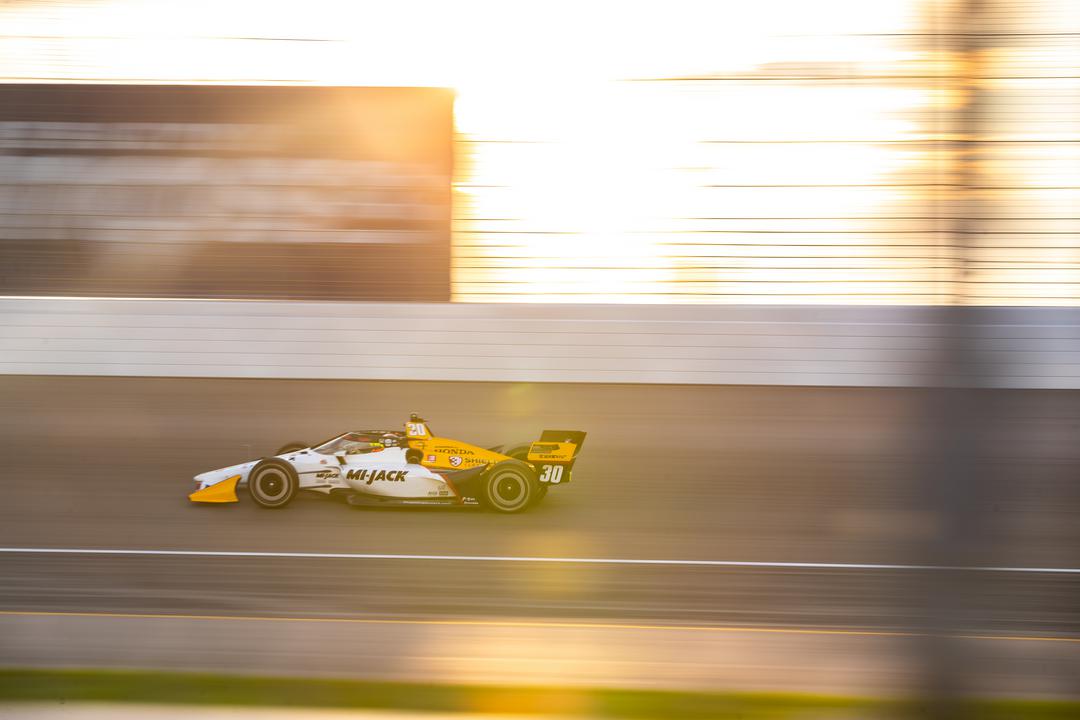 "I think IndyCar needs to promote it more because it is a proper racing series, it's what a racing driver wants to race in, which is why I like it so much."
Praising IndyCar facilities is nothing new, it's something Romain Grosjean did when he moved to Andretti Autosport ahead of the 2022 IndyCar season. It's becoming a more and more common view, and not just with drivers as a steady stream of F1 personnel move from there to IndyCar each year, too.
It does land a blow for those who are derogatory towards those drivers moving from F1 feeder series to IndyCar, and that IndyCar is inferior.
There's no doubt IndyCar teams are smaller than F1 teams, but what they are doing with less than 10% of the budget is incredible, and they are finding more and more ways to improve in areas where F1 lead the motorsport landscape like simulation, AI and general areas of engineering.
The level that Lundgaard found when he came to America without having followed the series for years – like the Scott Dixon-supporting Armstrong, for example – makes his rookie-of-the-year success look even more impressive.
The fact that it came in an almighty struggle only furthers that notion.
After a strong 2021 where it boasted the best average finish in the series across its cars, Rahal had a nightmare start to this season.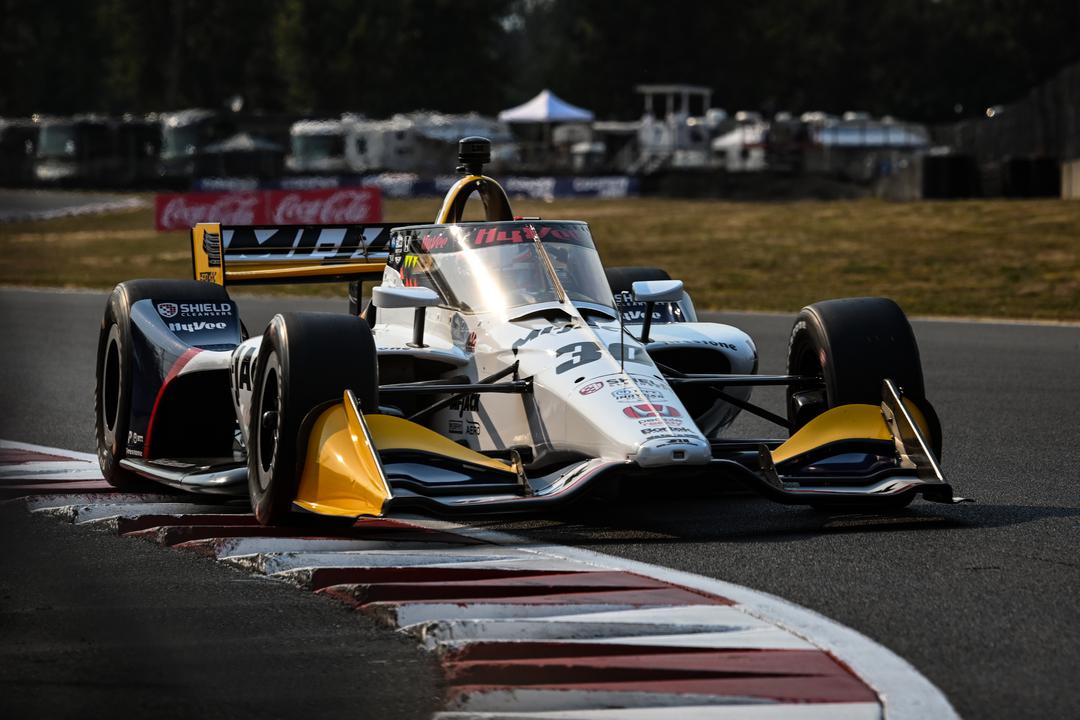 "Honestly, I don't think you could have put anyone in the car in the state it was in, in the beginning, that could have performed much better than, I will say any of the three of us really did," says Lundgaard, referring to himself and his two team-mates, Jack Harvey and Graham Rahal.
"We were throwing everything at it and just no reward and I think that was mentally tough for the whole team.
"Which is why that podium at the GP meant so much because I knew that was a turnaround point for everybody, for us to continue that path and that we were in the right direction."
The Indy GP is where Lundgaard qualified fourth on his IndyCar debut in 2021, but that podium came in the second Indy GP race of the 2022 season which was the 13th race of the 17-race calendar.
It took until the 10th race at Toronto for the team to make a proper breakthrough, in which a test at Sebring helped iron out some of the issues the team was having, especially with dampers. It was as thorough to try dampers from 2008 to try and get a read on its problem.
After that, the podium came shortly after at the second Indianapolis road course race, and Lundgaard was actually the highest-placed legal car in that race as Alexander Rossi's car was in breach of the car weight regulations, although it was not disqualified.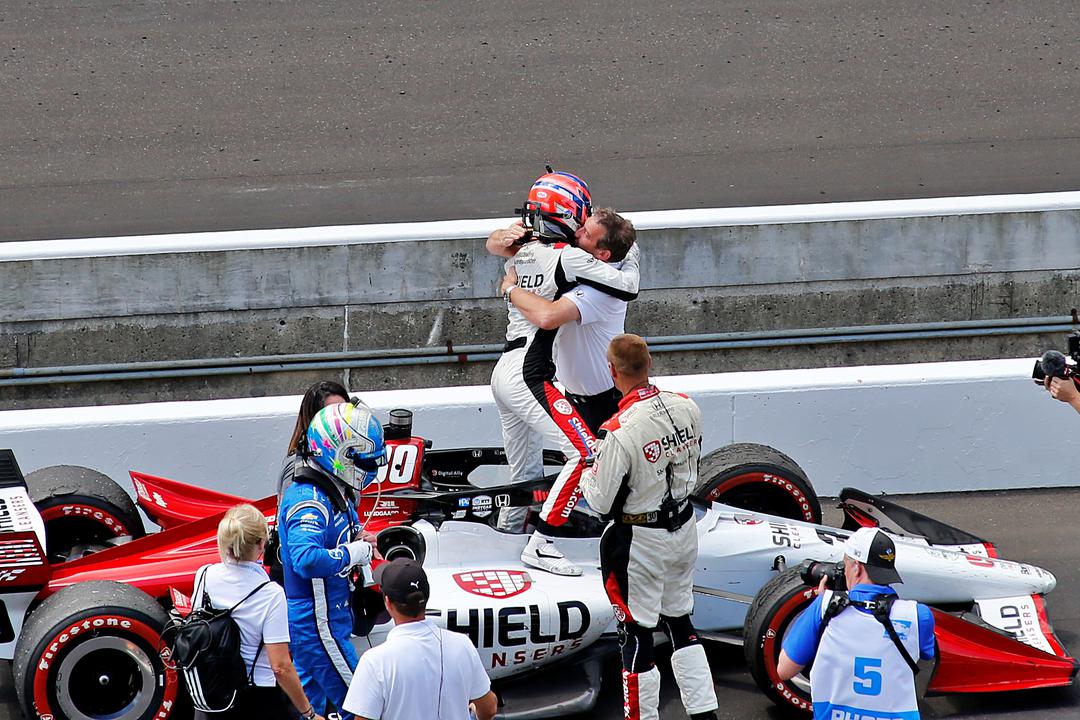 The rollercoaster year has helped Lundgaard become a team leader. He's constantly been at things like barbecues with team members, met one of his mechanics while holidaying in Denmark last month and generally has helped the team to remain on task in solving its issues.
He's even found what he describes as an 'American dad' in the team's trucky Jason, who has helped Lundgaard not feel alone in his switch to America.
The hard work he's done may well pay off in spades next season. He was key in the team's Sebring breakthrough and was arguably its best driver after it – despite Rahal's strong ability to back consistent top 10s – and that leaves the team in a strong position headed for 2023.
"Honestly, I think if we just roll off the truck with the exact same car we finished Laguna Seca with, I think we will already be starting better than we finished last year," says Lundgaard.
"And I think there's a lot of teams that will try things over the winter. For sure we will be trying to find more pace.
"But I think as a good backup for us, the car, the window it's in, it's in a good window. So it works.
"We obviously want to try and find some more. But I think there's also a possibility that teams will go backwards compared to where they were this year.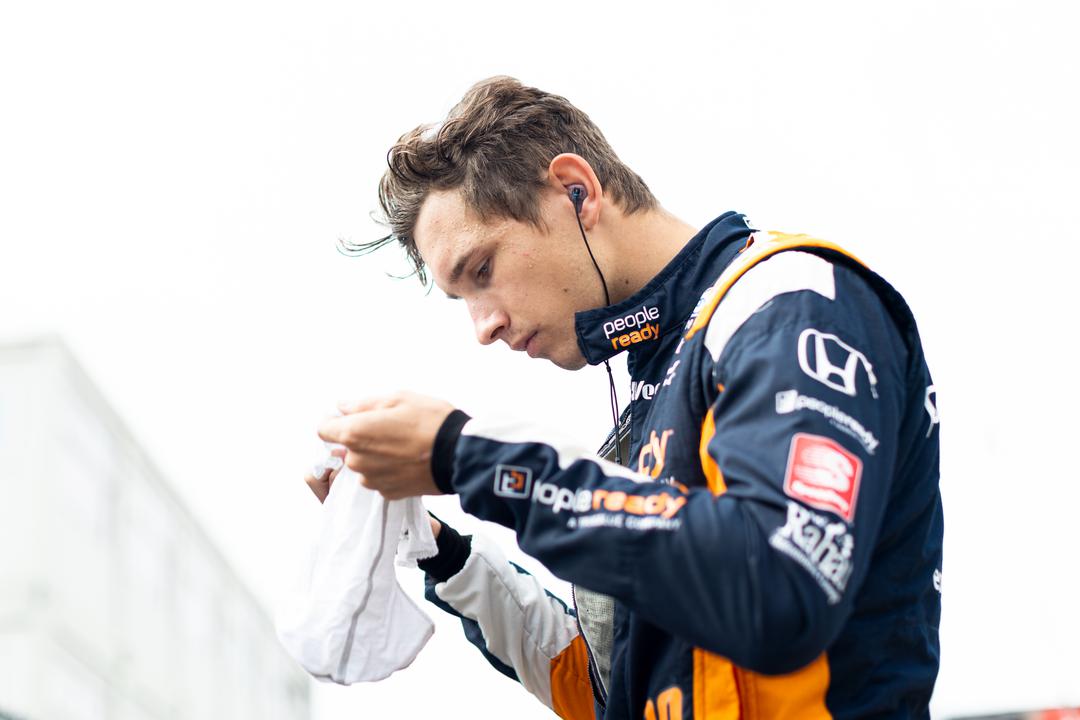 "We saw Penske take a huge step this year from where they were last year but I think Andretti faded off a bit compared to 2021.
"I mean, it can happen for every team, we just need to come out on the better hand of it.
"But we do also know that where the car is now, it works, we probably won't win every race, but we will certainly be in a better position than we started the season.
"And if we can keep making the progress we've made, I think we will have a very good year. If we're going to win it, I'm not sure, but we will try."
With its new, bigger factory almost ready, and a much-needed off-season to add staff – it's clear the team is understaffed for its size now – and for development work, there's a lot to be excited about for 2023.
The same was said last year, so there's still hard work to do.
With a new multi-year deal under his belt and messages of commendation from his fellow competitors, it's clear Lundgaard's 2022 was rated more highly than the 14th he finished in the standings suggests.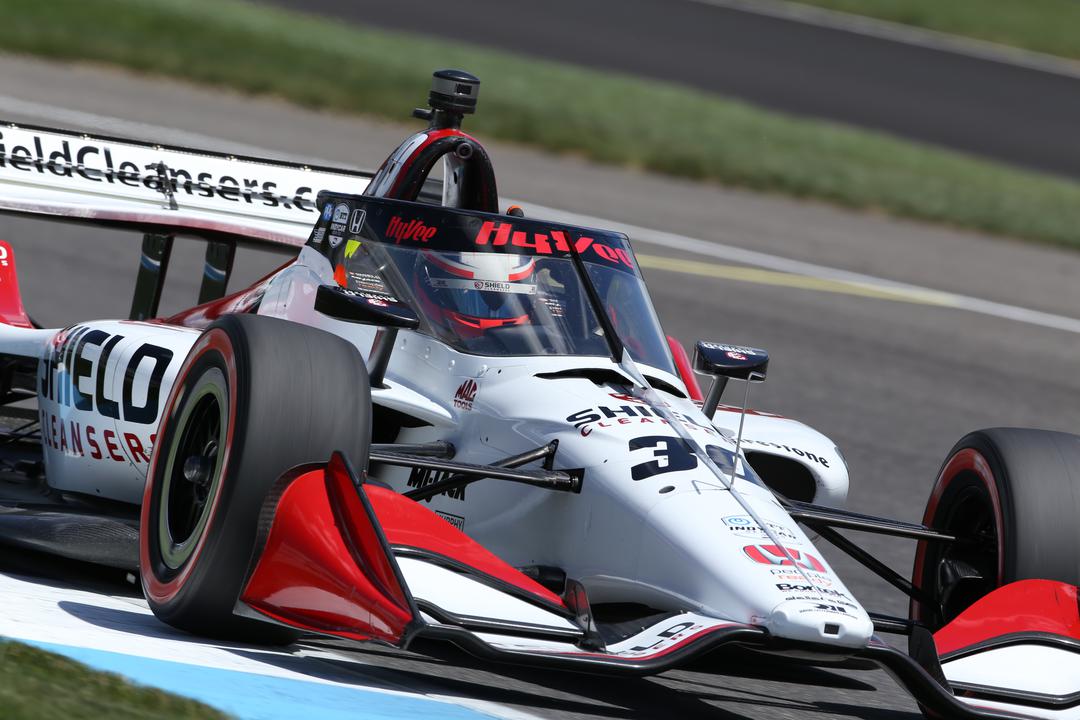 Lundgaard has shown what drivers coming from other series can do in IndyCar.
Where in F1 a season like this might have worked against Lundgaard as it's sometimes hard to shine in the midfield, it's actually sent his stock soaring higher in IndyCar because his rivals respect the grind he's had to go through and the results he's delivered with it.
There's just a bit more willingness to delve deeper and really consider the context in IndyCar than what feels like the more cut-throat, results driven inspection of F1 drivers.
That's a brilliant sign for those drivers coming over who have to start in a team further back in the order in IndyCar, just like Ilott and Armstrong.