Trying to choose who has the best IndyCar driver line-up in 2022 may well be an impossible task – especially given those line-ups range from just one car to four.
However, The Race is never scared to ask the impossible of its writers, so in this special feature, that's exactly what we've done.
Matt Beer, Jack Benyon, JR Hildebrand, Sam Smith and Josh Suttill have come together to rank the teams from first being the best to 10th being the worst.
We've then scored each team based on the IndyCar points system to create this group ranking, and below we'll reveal the order and some of the reasons behind the decisions you may or may not agree with.
10 – AJ Foyt Enterprises
Drivers: Tatiana Calderon (road courses), Dalton Kellett, Kyle Kirkwood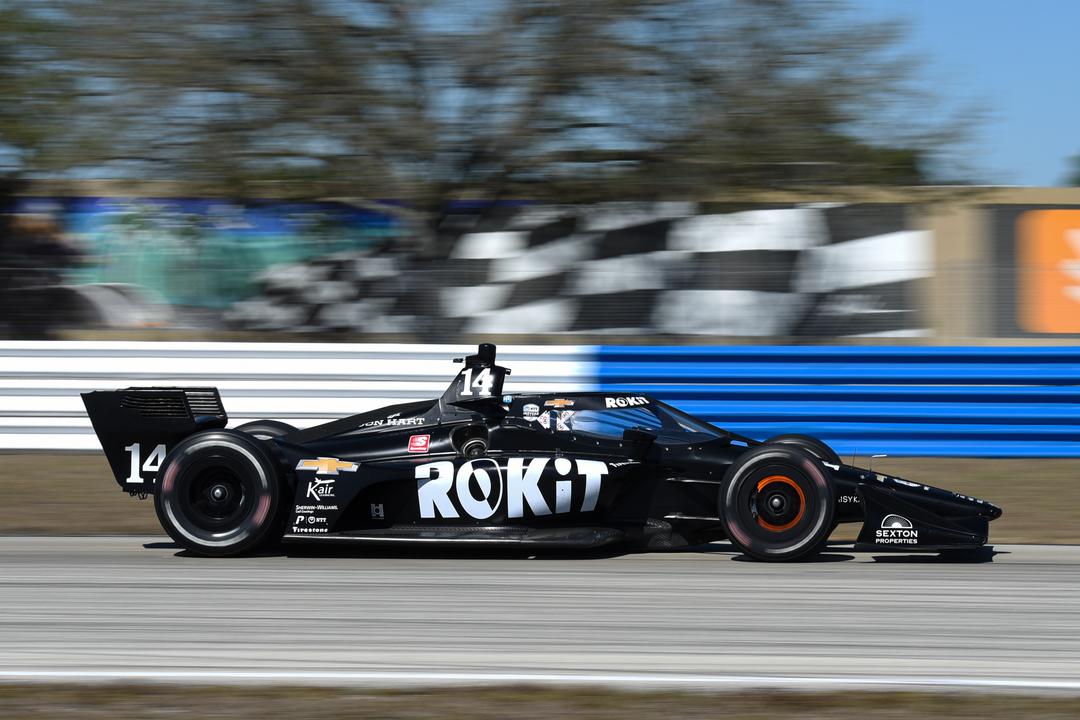 One thing's plain as day here: if this team was being ranked on ace rookie Kyle Kirkwood alone it would be higher, but our writers are clearly unimpressed with the accoutrements of Dalton Kellett and rookie Tatiana Calderon – "as curious a mix as any team" on the grid, reckons Sam Smith.
Kellett has done "nothing to prove we can expect anything different from him in the future" according to The Race's American Editor Jack Benyon, while he also added that Calderon "has some of the attributes to excel in IndyCar but will have to display consistency on a grid this strong".
"Kirkwood is a star but he can't save this line-up from sticking out as the weakest," adds Josh Suttill, but he's not alone in singling Kirkwood out for praise.
"If you stuck Kirkwood in any of the top teams he's a difference-maker in terms of how they stack up, but on the whole, he's offset by the learning that still lies ahead for Kellett and Calderon," adds JR Hildebrand.
Matt Beer reckons Kirkwood is "very much this team's lead hope on road courses".
9 – Ed Carpenter Racing
Drivers: Conor Daly, Rinus VeeKay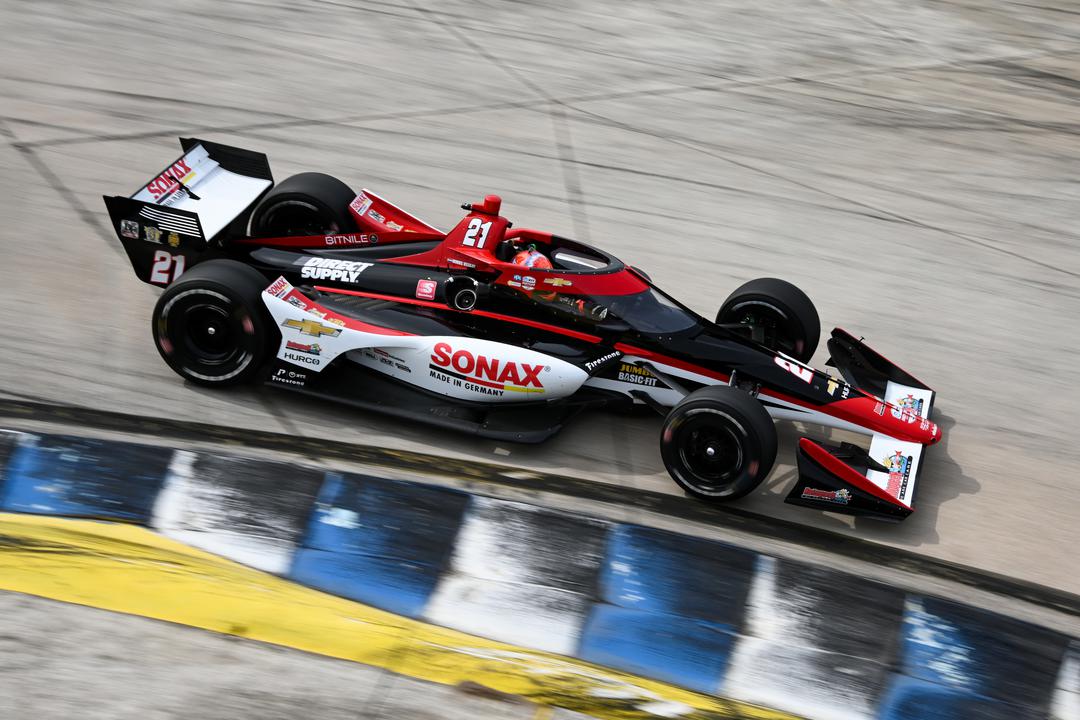 This line-up is one that our writers struggled to agree on, mainly because of the inconsistent form displayed by young race winner Rinus VeeKay.
He's had some "amazing days" reckons Beer, while Hildebrand expands by describing VeeKay as an enigma – "in that it's been difficult to understand where his weaknesses are relative to the team's with what has amounted to being a very inconsistent ride in IndyCar".
Conor Daly improved in the second half of last season relative to VeeKay but that's "still not the level of performance that a driver in this team should be producing" according to Benyon. Suttill adds: "Daly was a bit of an uninspiring choice to place alongside VeeKay when there were plenty of more exciting options and that hurts this line-up's position."
Perhaps Daly's first single-team full-time contract since 2017 can boost his fortunes.
One thing is likely from this line-up as Smith points to – "both will be up there at Indy". The duo combined to lead 72 of the 200 laps of last year's Indianapolis 500, Daly with the most of anyone at 40.
8 – Dale Coyne Racing
Drivers: David Malukas, Takuma Sato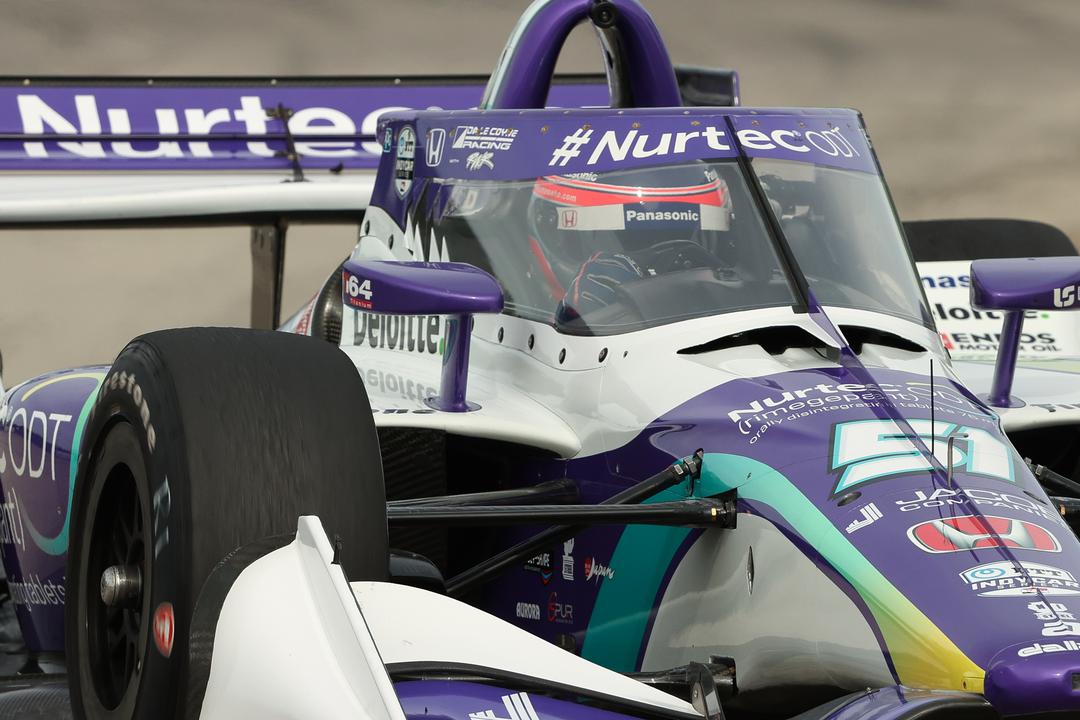 "There are a lot of question marks around where these two are really at right now heading into 2022," surmises Hildebrand, reflecting the writers' varying interpretations of this line-up.
Takuma Sato "still brings the fight" reckons Hildebrand, while Beer describes him as both a "potential race winner and potential last-place qualifier".
Smith reckons we can't rule out 45-year-old Sato remaining competitive based on his age, as Helio Castroneves has proven this is not a decisive factor in winning.
Benyon reckons that Sato's relative lack of improvement from 2020 to 2021 in his average finish – while Rahal team-mate Graham Rahal jumped four positions per race on average – is a sign Sato can't be taken as a regular serious threat on road courses anymore, but reckons he's a shrewd signing for a Coyne team wanting to challenge for a 500.
Suttill says Malukas was "one of the surprise stars of 2021 for me and he's earned his IndyCar promotion on merit", while Beer agrees Malukas has been a great story but cautions that "Kirkwood is the graduate the excitement is about".
7 – Juncos Hollinger Racing
Driver: Callum Ilott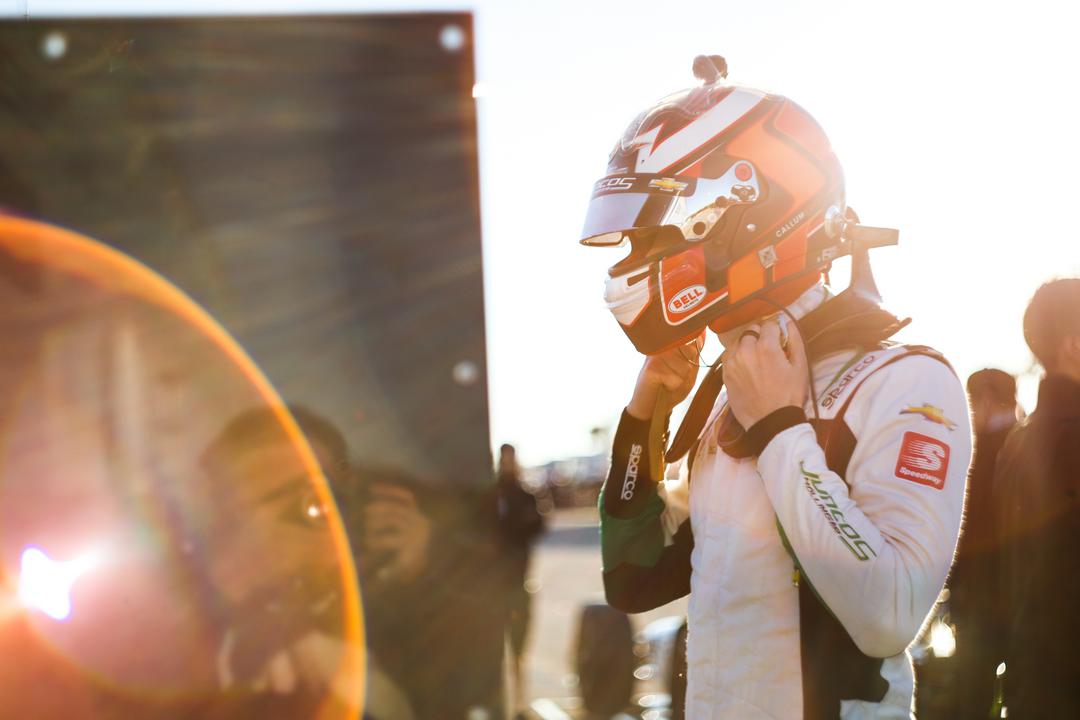 What is common between the writers with Juncos is that it's going to be very tricky to judge solo driver Callum Ilott because of this team's inexperience in IndyCar and the fact it has all-new staff for 2022.
"Ilott feels like the sort of driver who could really thrive in IndyCar," says Beer, while Benyon adds "Ilott's year not racing at an elite level has been used developing F1 cars with Ferrari and Alfa Romeo, which makes him ideal for pushing this Juncos set-up forwards".
Suttill concludes that "Ilott's IndyCar performances are tricky to judge when he has no team-mate alongside him and drives for a team that's still re-finding its feet in IndyCar" but reckons his "mega" junior career can help to negate his experience deficit.
Smith calls it an "intriguing learning season", while Hildebrand has gone for a 'guilty until proven innocent'-style theory.
"Callum comes from impressive pedigree so based on that alone it feels a little unfair to rank him this far down, however, he is still a rookie in a stacked IndyCar field and has never raced (driven?) on ovals before, so that lack of experience counts against his rank compared to others in the field until proven otherwise," he says.
6 – Meyer Shank Racing
Drivers: Helio Castroneves, Simon Pagenaud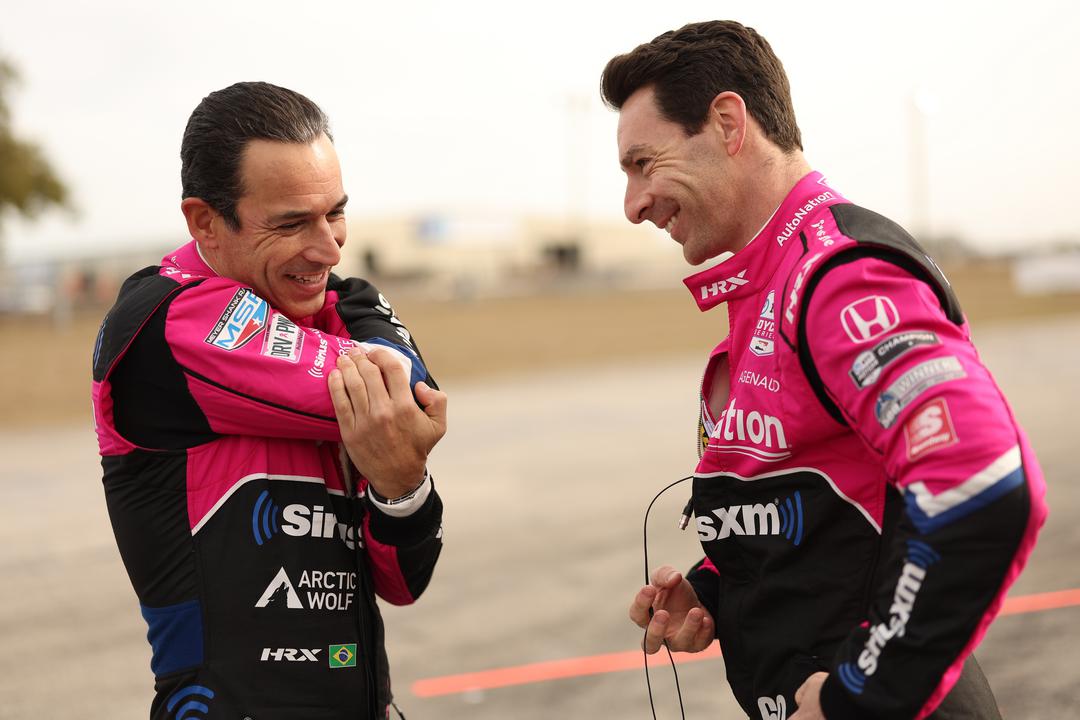 Meyer Shank Racing boasts an IndyCar champion and five Indianapolis 500 wins between its drivers, the latter being the most of any line-up in the series. However, it's ranked sixth by our writers.
Simon Pagenaud appears to be the top hope for this team, in a move from Team Penske Beer calls a "fun curveball".
"I'll be happy to see Pagenaud in something other than a Penske-run car as it did feel like his career was stagnating there since his title win in 2016," says Suttill, while Hildebrand reckons "Simon is still among those at the top of the heap when it clicks".
Benyon reckons "if we're rating this purely on the driver line-up, MSR has to be ahead of RLL. There's a champion and a four-time Indy 500 winner in this Shank line-up, even if Rahal has potential, which is basically intangible when ranking driver line-ups".
Smith says the team will win at least one race between its two stars, but Beer reckons a full season for 2021 Indy 500 winner Helio Castroneves is a "great fairytale story being stretched too far".
Benyon backs this view, adding Castroneves is likely to struggle relative to Pagenaud on the road courses.
5 – Rahal Letterman Lanigan
Drivers: Jack Harvey, Christian Lundgaard, Graham Rahal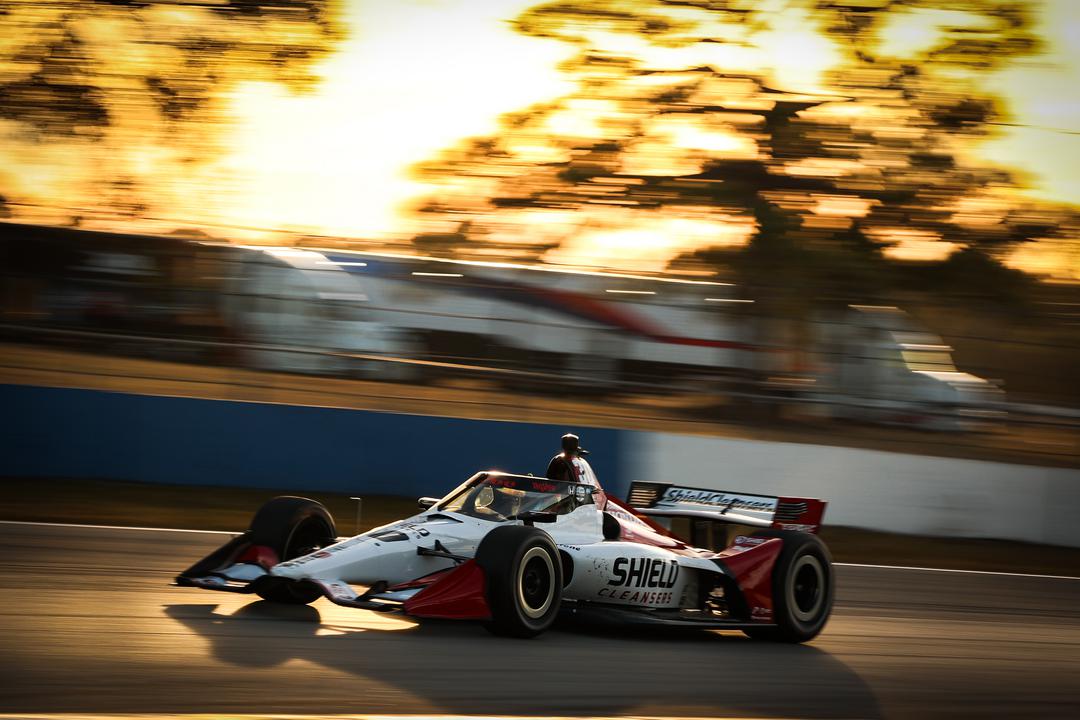 It's clear this squad is packed with momentum, and it's one of the most interesting entries on the list as it has expanded and added two new drivers alongside Graham Rahal in 2022.
"Three potential race winners – but it doesn't feel like Rahal has the title-ready driver its expansion efforts will ultimately need," reckons Beer, with a rookie in Christian Lundgaard joined by the winless in two full seasons Jack Harvey and the winless in almost five years Graham Rahal.
Suttill reckons Harvey should have a more consistent platform to shake off some of the question marks" of his Meyer Shank stint, and Smith believes Harvey is "capable of being the revelation of the year".
Lundgaard is better than his F2 record gives him credit for, says Suttill, while Benyon adds that Lundgaard brings a European influence that has worked so well for the other top teams recently and that will help boost this line-up as a whole. It already helped RLL last season.
Hildebrand reckons Rahal himself is driving better than ever, that Harvey and Lundgaard have the speed but ultimately "it's hard to rank the ceiling of these guys as high as the ones we think of as true title contenders each year until we see a little more".
4 – Arrow McLaren SP
Drivers: Pato O'Ward, Felix Rosenqvist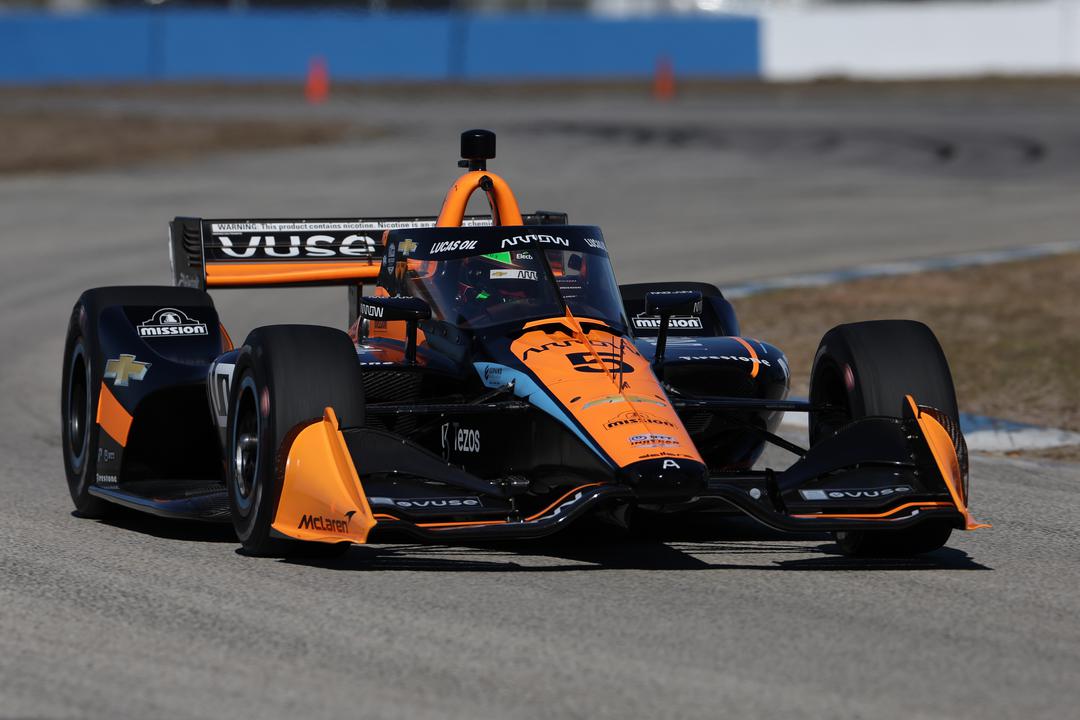 The writers unanimously chose fourth for this team, one of only two unanimous decisions in the rankings alongside table-propper Foyt.
Beer sums up the interpretation of this line-up for the group well, saying: "If Felix Rosenqvist's IndyCar career had lived up to expectations this might be the best line-up in the field. Instead, it's a superstar and a puzzling question mark."
After two tricky seasons that haven't lived up to expectations, it's clear Rosenqvist's performances have dragged the line-up down here. How much so is difficult to tell given the strength of the next three line-ups, all of which have more cars to boost their scores, too.
"Pound for pound potentially the quickest line-up," reckons Smith, while Hildebrand has chosen to see the positive side of the second half of the 2021 season and the off-season for Rosenqvist in his take.
"Felix has got that Jay-Z voice yellin' 'Allow me to reintroduce myself!' in his head, and if he does, these two could easily join the best of the big three teams because Pato O'Ward is right there," he says.
Our writers had little to say about O'Ward, perhaps mainly because "it's obvious that he's among the very best in the series, and arguably the best on his day," reckons Benyon. "With a car that's easier to drive he may already have been crowned champion, and he is a wonderful jewel in IndyCar's crown. It's just a shame this ranking doesn't quite reflect that."
3 – Andretti Autosport
Drivers: Devlin DeFranceso, Romain Grosjean, Colton Herta, Alexander Rossi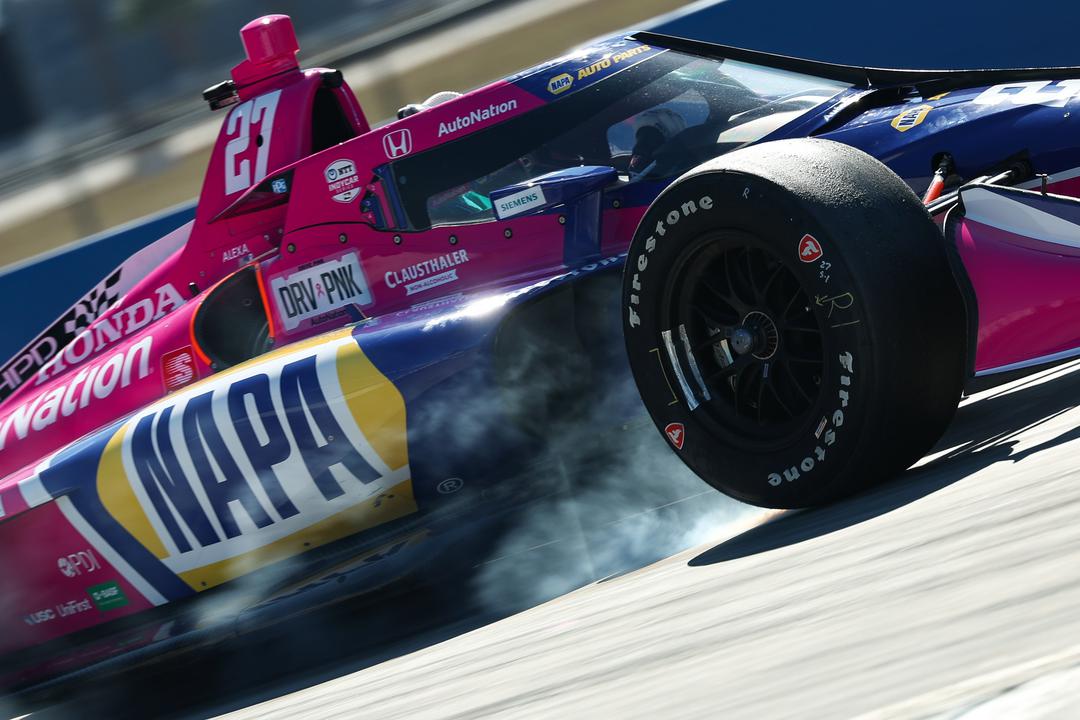 It feels like a new dawn at Andretti, with Colton Herta a pre-season title favourite, Romain Grosjean signed from a brilliant rookie year, Alexander Rossi surely favoured to end a two-year win drought and a relatively experienced rookie in Devlin DeFrancesco joining the fray.
Little needed to be said of the "brilliant" Herta from our writers who all acknowledge his insane talent, while "Grosjean's US transition was spectacular and joining a team with more resources makes him a title contender", according to Beer.
The writers disagree on whether Rossi can overcome his strong team-mates in a bid to get his IndyCar career back on track, with Suttill remaining "unsure" but Benyon "certain of an upswing as Rossi's contract comes to an end in 2022".
There's little data to go on for DeFrancesco – indeed, Hildebrand marked this line-up down because "Devlin is enough of an outlier for me to give Ganassi a small edge in a similar situation".
DeFrancesco and Rossi give this line-up uncertainty, but also plenty of upsides that may well prove the writers wrong.
2 – Team Penske
Drivers: Scott McLaughlin, Josef Newgarden, Will Power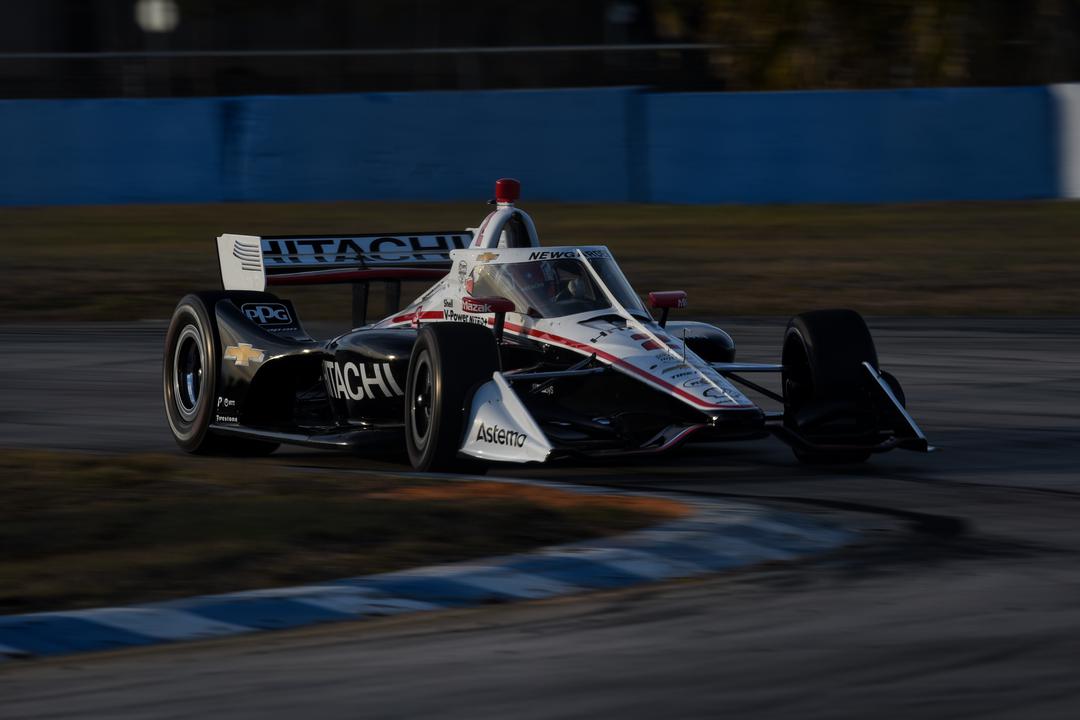 Penske was either third or first with our writers, never second.
"The best driver on the grid, an intriguing career change experiment that needs more time and a slightly faded superPower (bad pun intended)," wrote Beer, who clearly rates Newgarden highly.
Benyon says "the combination of losing and not replacing Pagenaud, and still so much expectation for a fresh single-seater convert in McLaughlin, instantly means you have to penalise this line-up against the four-car powerhouses at Ganassi and Andretti. Even if Newgarden is the best all-around driver on the grid, there are enough question marks over Power's consistency these days, too."
Hildebrand reckons Power – alongside Newgarden – is still capable of delivering "knockout blows" while Smith, one of the people to rank this line-up top, said: "The perfect blend of experience, stability, and new promise in McLaughlin. Strong across the board."
1 – Chip Ganassi Racing
Drivers: Scott Dixon, Marcus Ericsson, Jimmie Johnson, Alex Palou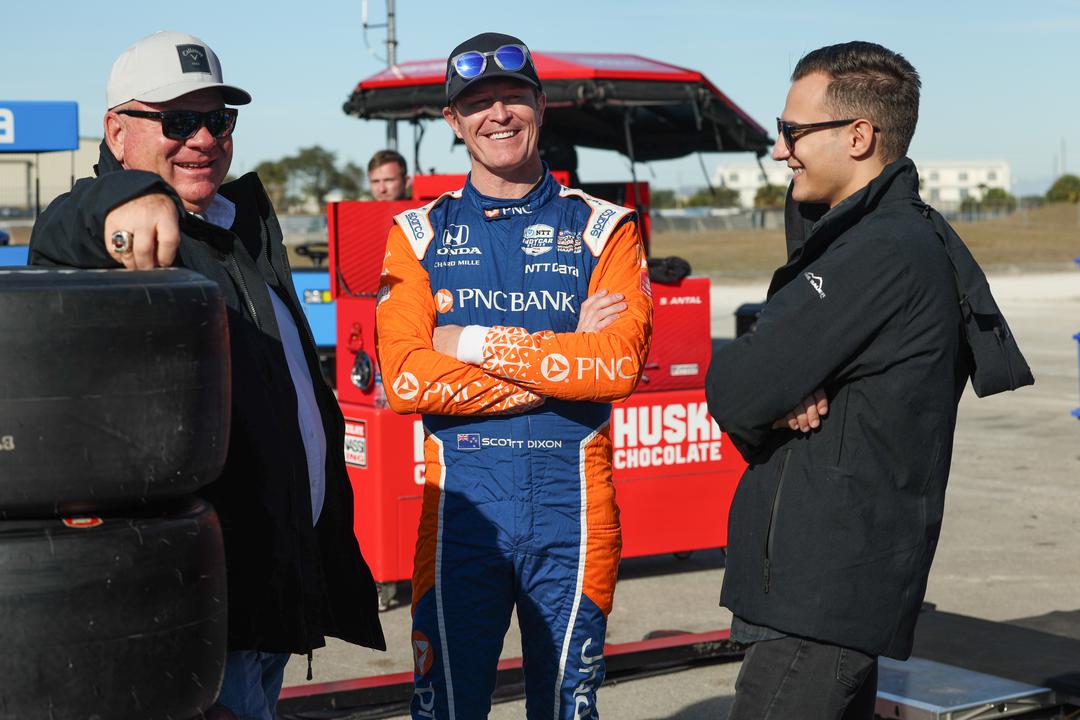 This line-up was mostly ranked second by our writers but Penske's lower ranking by some boosted Ganassi to the lead.
Benyon says "for me, the line-up with last year's champion, a six-time champion and the most improved driver of 2021 in Marcus Ericsson should unanimously be the best line-up", although his peers didn't agree as actually only two of the five writers chose to put it top!
There are no doubts over the impact of the defending champ Alex Palou, who Beer says "has turned up as the new Scott Dixon (a clinical title-winning machine) just as we got the first signs that the original Dixon might just have peaked".
Perhaps the only question marks here are if Dixon can improve his tyre preparation to become more of a threat on permanent road courses again, and over Jimmie Johnson's IndyCar development.
"Dixon and Palou elevate this line-up to the top spot for me regardless of Johnson's struggles," says Suttill, while Benyon adds: "While there might not have been as much progression as some people would have liked, we can't forget Johnson has jumped into one of the most competitive series in motorsport as a single-seater rookie. I think he'll be a dark horse on the ovals this year and is more likely to win than McLaughlin at Penske or DeFrancesco at Andretti."
Meanwhile, for Ericsson "sorting qualifying would be transformative" argues Beer, while Hildebrand adds he will continue "banging on the door" in 2022.