While Felix Rosenqvist faces the pressure of turning around a woeful 2021 season at Arrow McLaren SP, and Marcus Ericsson focuses on the small step that could turn him into a real IndyCar title contender, there's another Swede waiting in the wings in America this year.
Heading into the 2022 Indy Lights season, there's no doubting who the favourite is when you speak to those in the paddock. It's Linus Lundqvist.
He'll start from second position in Sunday's season opener at St Petersburg, following an alternator issue in qualifying which allowed Hunter McElrea to sneak in and grab pole for arch rival Andretti Autosport.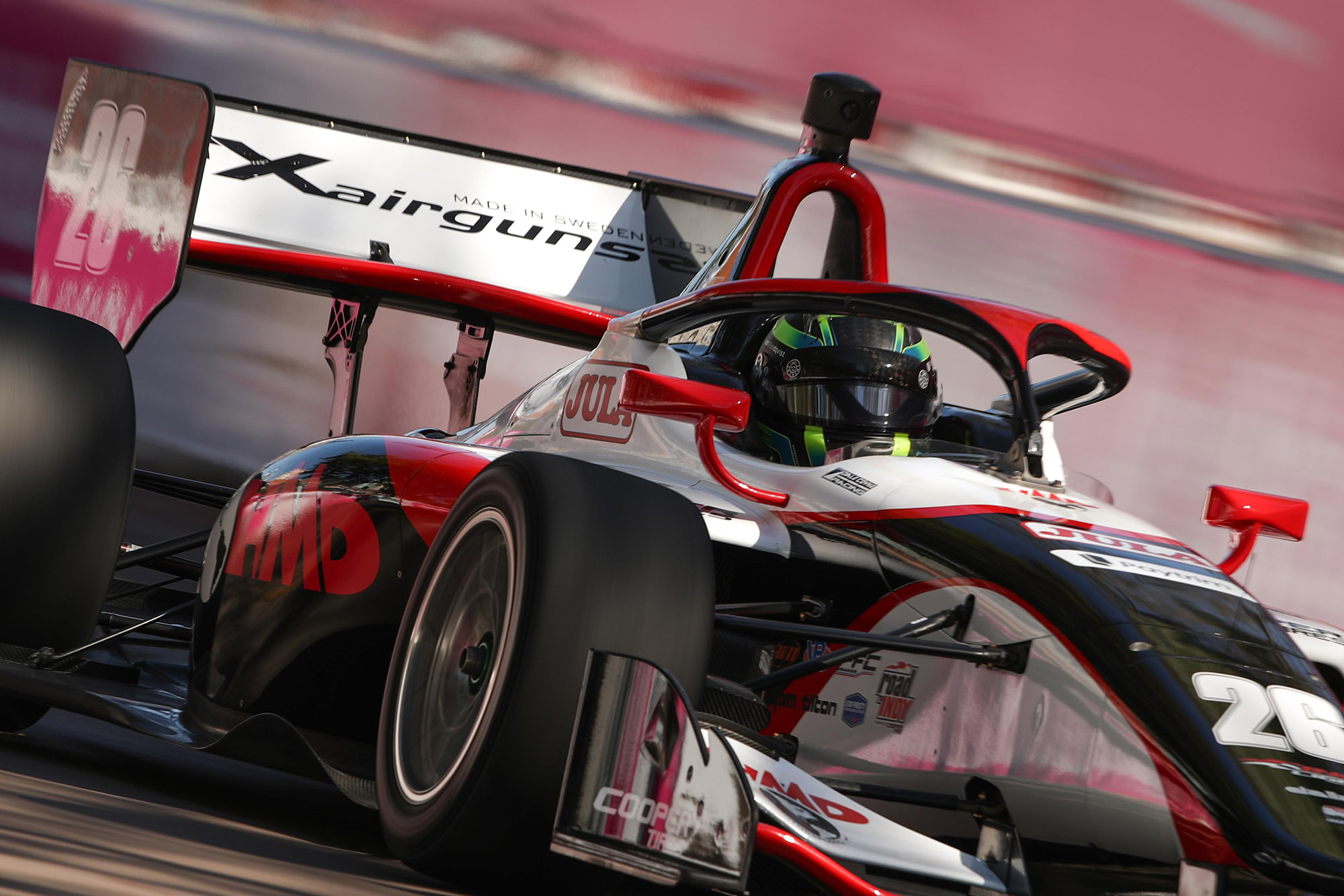 Lundqvist, a 22-year-old from Tyreso, is racing for the HMD team – which has just announced an affiliation with Dale Coyne Racing after David Malukas graduated from the team in Lights to IndyCar for this year.
It's billed as creating a clear path to IndyCar between the two organisations, which could allow Lundqvist's David vs Goliath fairytale to continue if he can make good on winning the title and the scholarship to race in IndyCar valued at $1.2million that comes with it.
Despite his family not being in motorsport, or having the amount of disposable income of some of many of his rivals over the years, Lundqvist has toiled for every last penny to make it to where he is.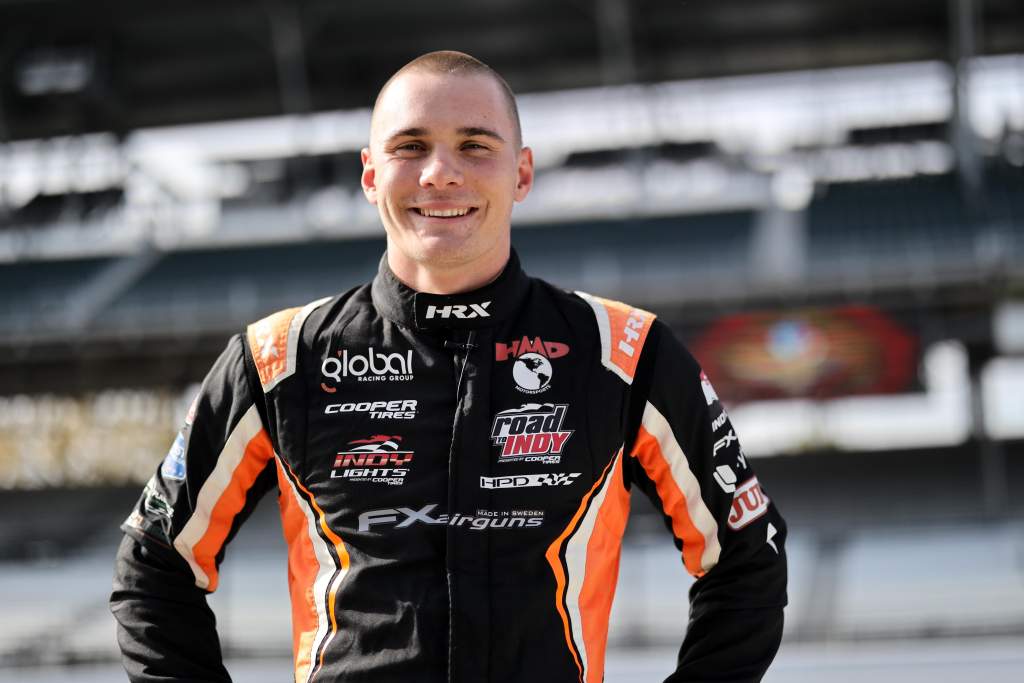 Even his Indy Lights deal – coming off the back of third in the championship in his rookie year – only got confirmed a couple of weeks ago after sponsorship meetings on both sides of the Atlantic Ocean to make it happen.
Of course, fighting for budget isn't unique in junior motorsport, but you get the idea Lundqvist has been able to do more than others with less at his disposal.
Financially at least, because there's nothing lacking in the intelligence or charisma departments. It's easy to see why Lundqvist has been able to charm and persuade on his way up the ladder.
He started car racing in 2015 and made it as high as BRDC British F3 (where he was 2018 champion) and Euroformula Open, until he came to a realisation.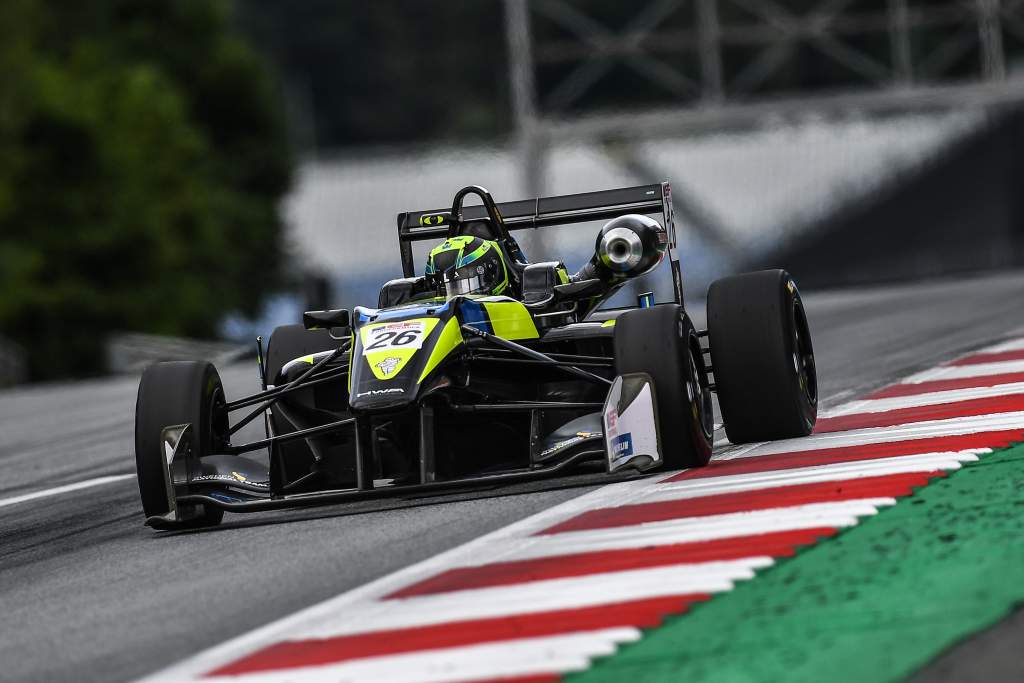 "I wanted to reach Formula 1 and that was ultimately the goal and I started to go through the European single-seater ladder," Lundqvist tells The Race.
"But I realised quite quickly that budget-wise, it was just not possible for me to continue that.
"And obviously, I started to eye where the best opportunity was to go through. And that's where I heard about the scholarships in the US as well that that they offer. That was kind of the big thing for me and the big conviction that this is the right path for me.
"So, yeah, 2020, we went into Formula Regional Americas, didn't even have a full budget to do that year. We knew the only chance to progress was to go there and try to win the championship, get the scholarship and to race Lights the following year.
"We did and that's what made it possible to do Lights last year and the results that I had last year made it possible for me to do this year again.
"So yeah, it's been an incredible journey."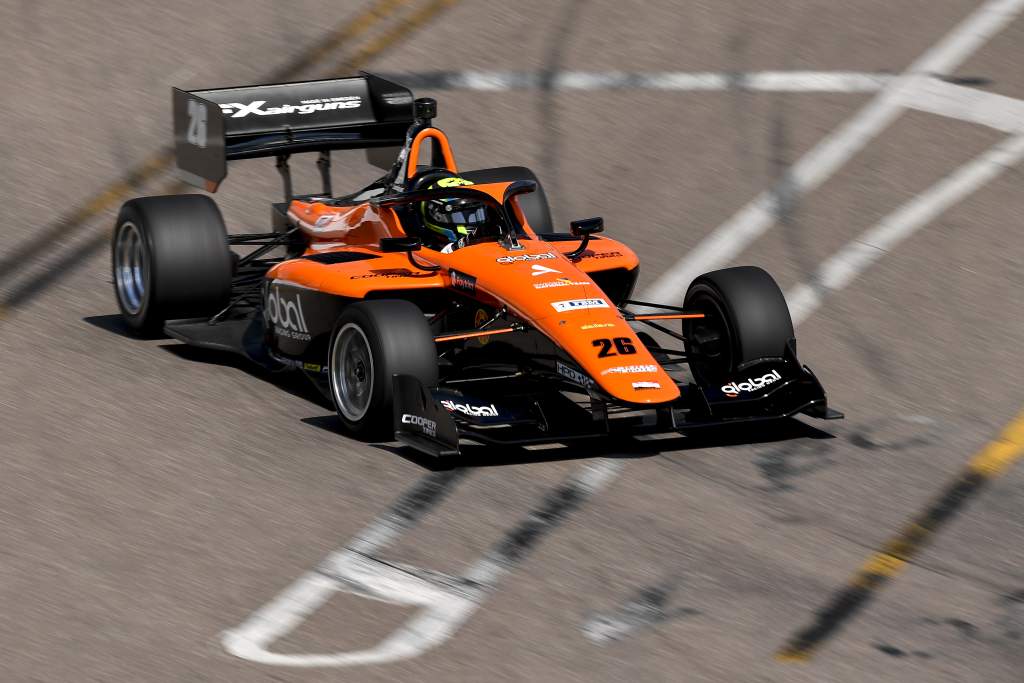 This 'win and get the scholarship' approach puts a lot of pressure on drivers with limited funding but it also gives them an opportunity that they wouldn't get elsewhere.
Lundqvist is clearly good enough to warrant that help, too, as he was the only driver remotely in the postcode of Andretti's champion Kyle Kirkwood and Malukas in Indy Lights last year.
Having experienced a somewhat peaky season, taking three wins and three poles, Lundqvist has acknowledged that he needs to temper his 'win every lap, every race at all costs' approach with balancing that against a championship haul, something all young drivers need to hone.
Driving-wise he looks as polished as any of the recent series champions. He's searingly quick but, perhaps even more importantly in this series, naturally adaptable to the car. It's blending that with a consistent approach that's going to deliver the rewards here.
In the meantime, he's comfortable with the favourite moniker, even if it does mean more is expected of him.
"If people see me as a contender, or a favourite for the title, it means that I've done something well previously," he says matter of factly.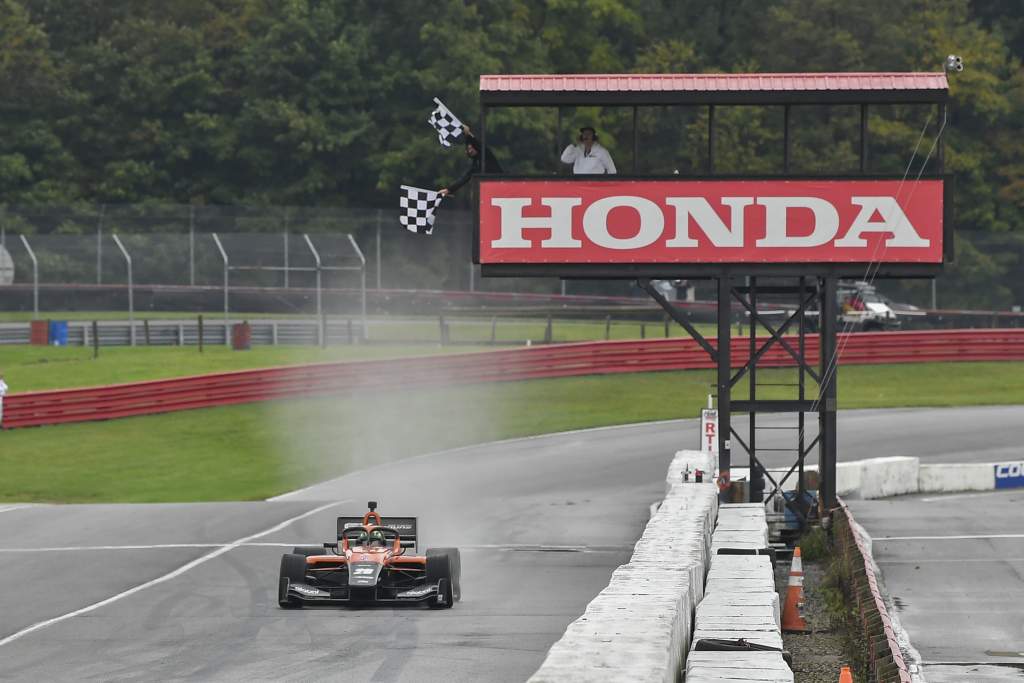 "And hopefully I can live up to that.
"But at the end of the day, I'm the one that puts the most pressure on myself. So what other people think doesn't really affect me too much.
"I'm here to win, and I had the same mentality last year, obviously I was here to win. And that's why I'm still doing racing.
"It's because I love winning. I wouldn't be doing this if I wasn't able to fight for championships. So that's my motivation."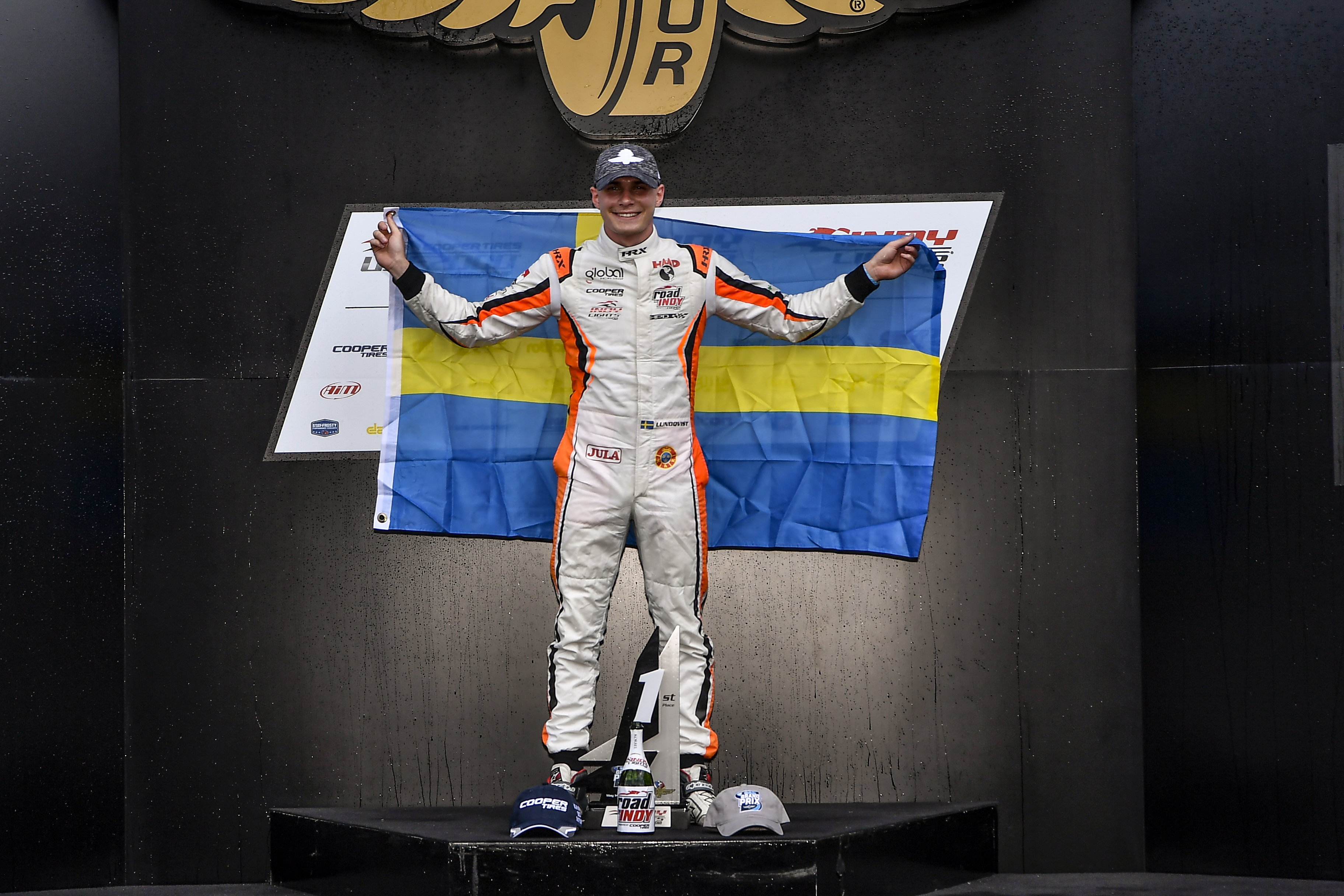 After the emergence of relatively new team HMD as a title threat for the first time in 2021, the squad and Lundqvist have managed to do the vital job of keeping most of the key parts in place. He'll work with the same engineer and the team, if anything, has expanded by adding another car.
It still means it will have to take on the might of Andretti and a somewhat unlikely return to the series from Matthew Brabham, just one of a number of major storylines surrounding the championship – which has come in-house with IndyCar and will be run by Penske in 2022.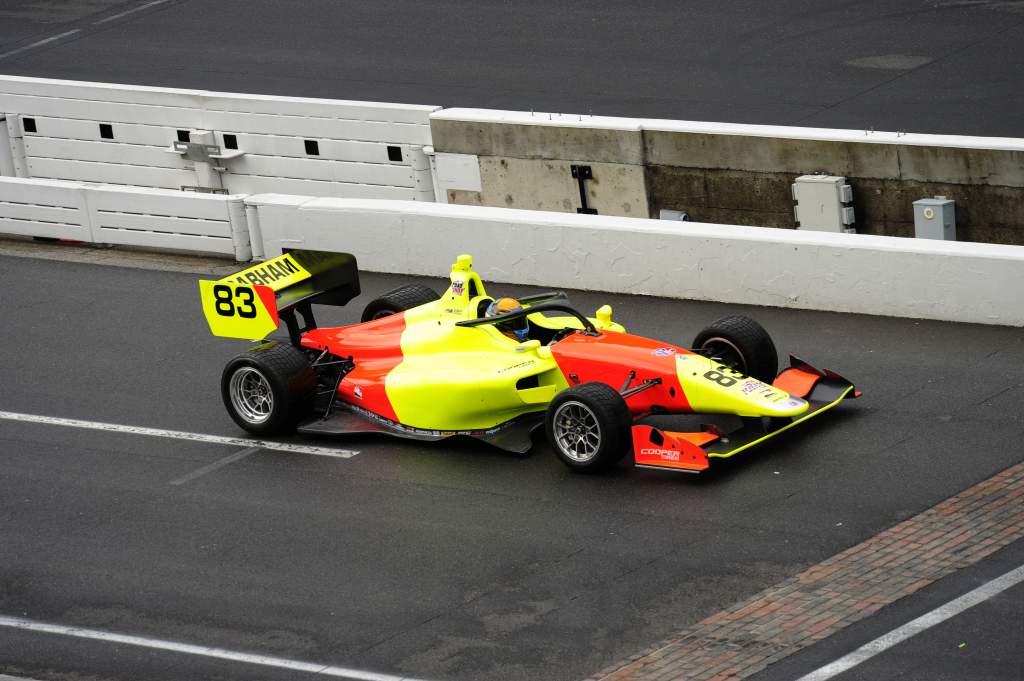 Brabham most recently has raced in Stadium Super Trucks but is a USF2000 and Indy Pro 2000 champion who, at 28, has much more experience than any other driver on the grid.
That didn't help his start to the St Pete weekend though as two Andretti drivers qualified ahead of him and he was almost eighth tenths off the gold standard, in seventh.
Andretti also has Christian Rasmussen, who has also won the two championships feeding into Indy Lights and will be a contender, alongside race one polesitter, McElrea.
Elsewhere, all eyes will be on Force Indy's graduation to the championship. Supported by Penske's 'Race for Equality and Change' initiative, the organisation which aims to improve representation from the African American community, the team has made the bold call of dropping Myles Rowe and USF2000 to jump two tiers higher into Lights.
Ernie Francis Jr is a multiple Trans-Am champion and probably a driver Force Indy couldn't afford to pass up building a programme around, but his progress will depend on how rapidly the team can get up to speed. He did qualify over two seconds off the pace for Sunday's race though.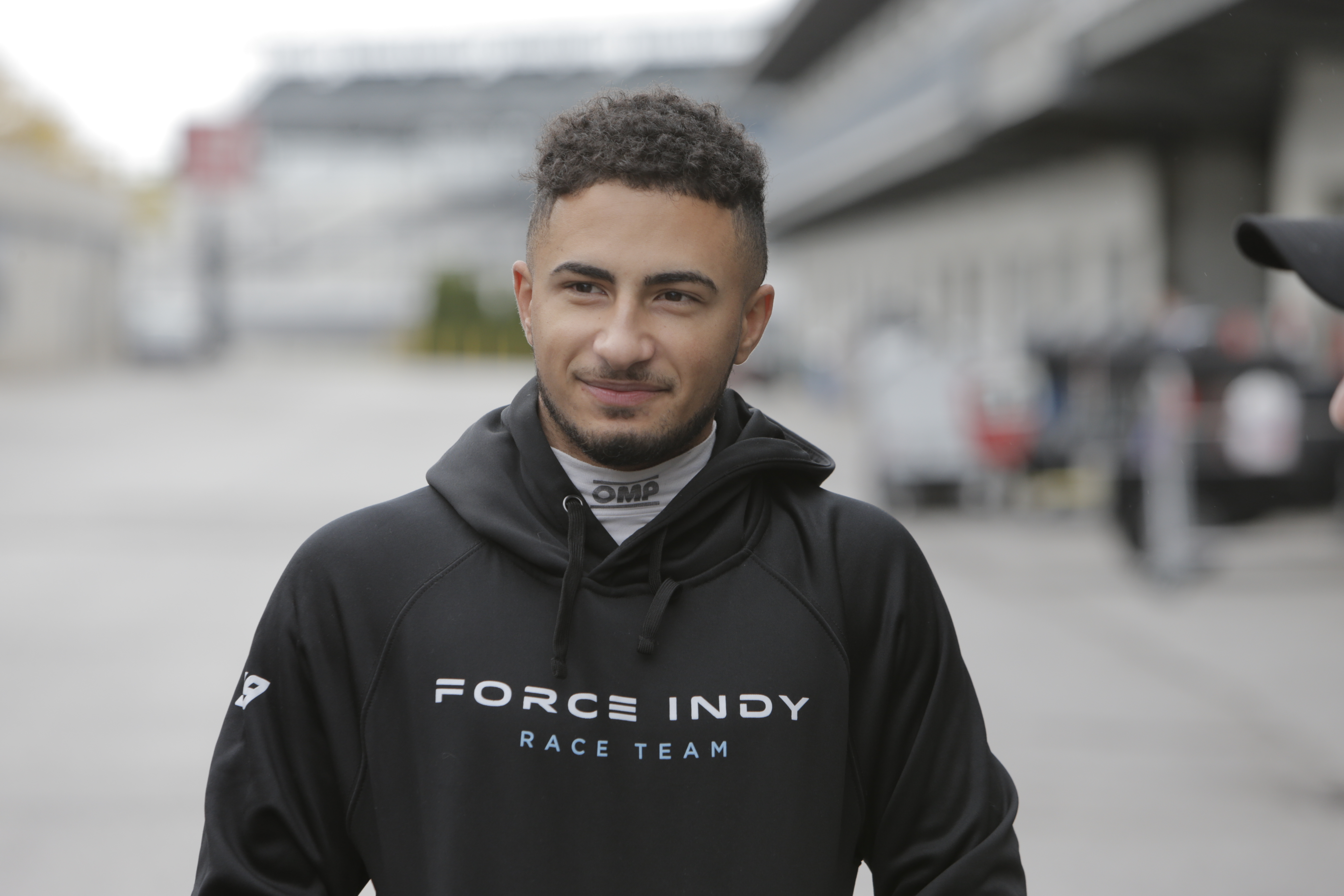 Francis is a race winner in just about every discipline in motorsports – from Trans-Am and stock cars to the Formula Regional Americas championship – so he should be able to adapt just fine.
There are plenty other drivers to keep an eye on, but if you're looking for an outside contender to back then you should look no further than Kyffin Simpson, a rookie driver with a rookie team starting the season opener seventh.
The Cayman Islander born in Barbados only started car racing in 2020, but he won the Formula Regional Americas championship last year and deferred a Super Formula scholarship in Japan to stick on the Road to Indy ladder.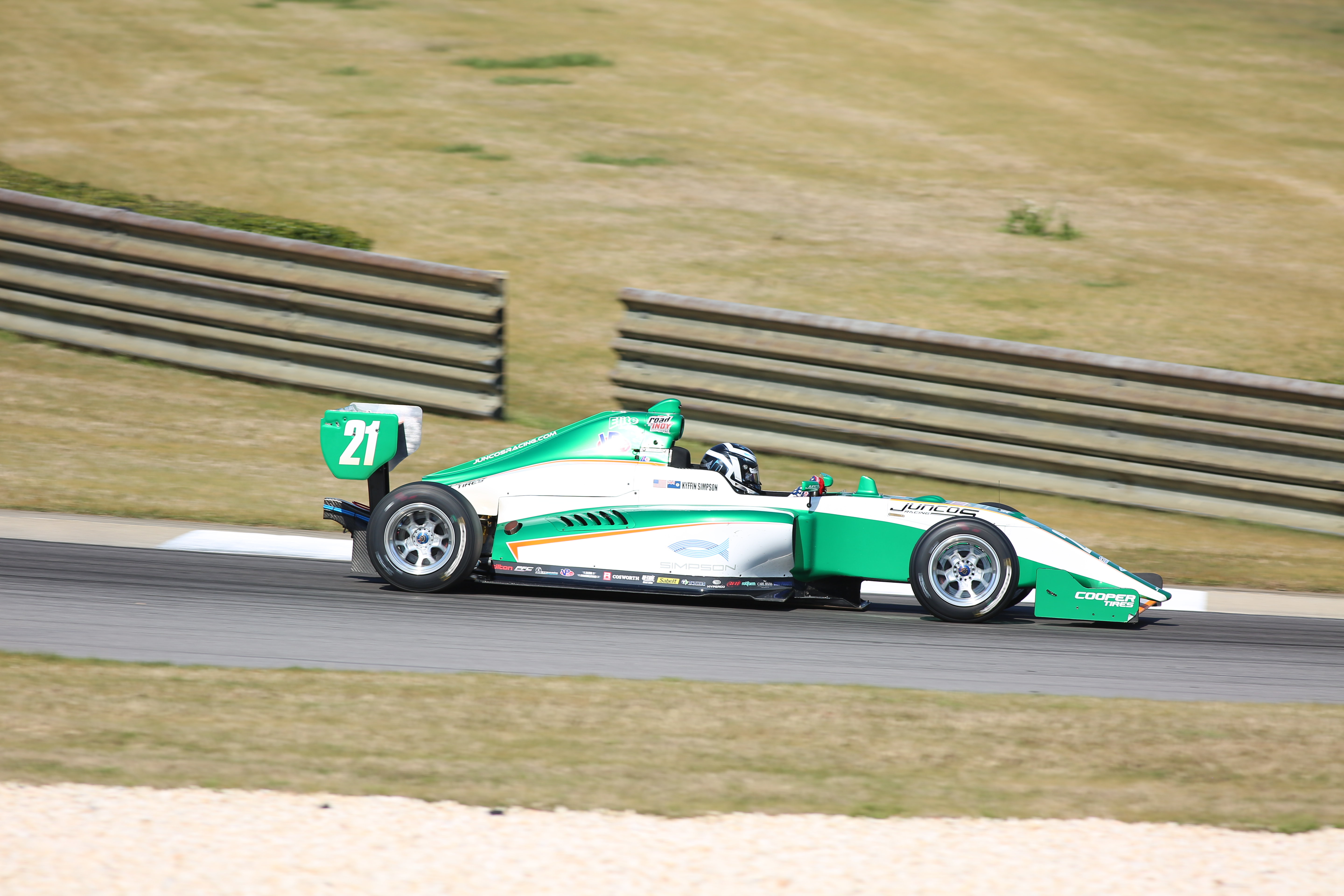 He has the backing to reach IndyCar in the next few years – and him not taking up the Japanese scholarship shows that intent – so keep an eye on him.
The fact he's had plenty of testing and is racing for the TJ Speed squad run by long-term engineer Tim Neff – who also happens to be a jetski racing champion – makes this squad an immediate contender for wins even if the title might initially be out of reach.
Neff says Simpson "absorbs everything like a sponge", and it's also clear that every time he takes on a more powerful and unwieldy car he seems even more at home. There's not many more tail happy modern single-seaters than the Indy Lights machine…
The season kicks off this weekend in St Petersburg, but get your fix in now as the series doesn't resume until Barber in May after that.