Depending on your opinion, Scott McLaughlin either achieved the impossible or merely did what he was supposed to in St Petersburg when he delivered his first IndyCar win last month.
It's the second year in a row that a driver has taken a maiden win at the first race, following eventual champion Alex Palou at Barber in 2021.
In fact, from 2019-2021 the drivers who won the first race all went on to win the championship.
That's great for McLaughlin, but who might follow his lead and join him as a first time IndyCar winner in 2022?
Jack Benyon breaks down his own personal best options.
Jimmie Johnson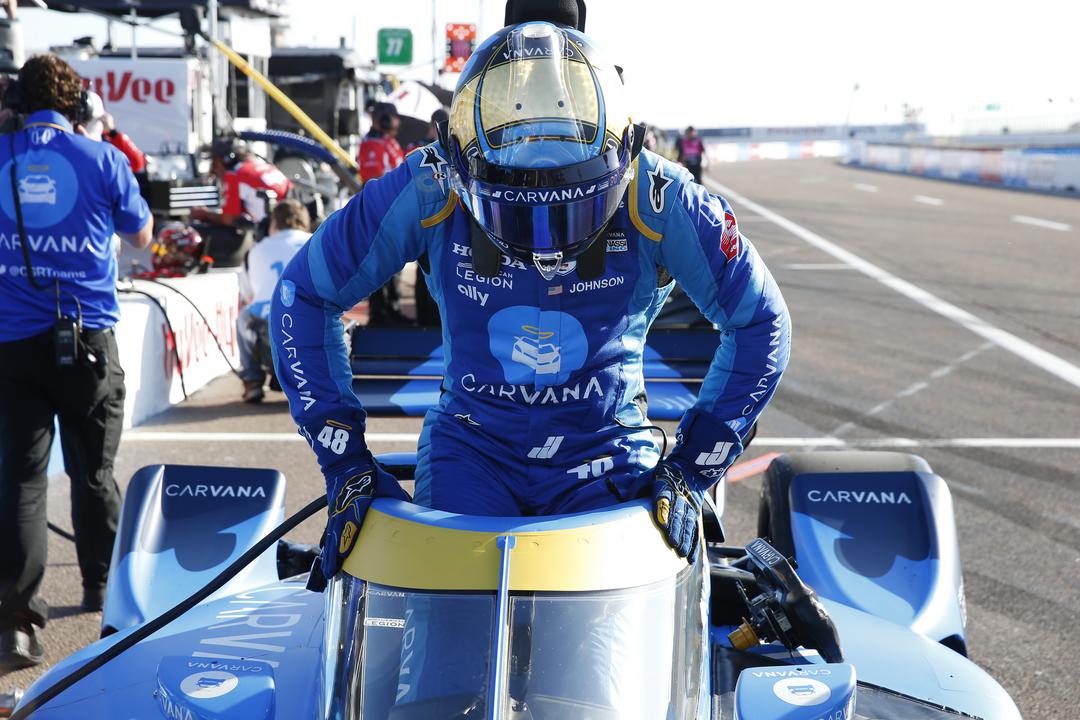 Those of you who watched the St Petersburg race might be repeatedly punching your screens at the mere suggestion of Jimmie Johnson winning an IndyCar race.
Honestly, I understand where you're coming from that race. He almost cost McLaughlin victory, (rightfully) trying to stay on the lead lap, and earlier he'd pinned many top contenders who switched to a three-stop behind him when they had fresh tyres and fuel to burn. His Ganassi team-mate Scott Dixon was the last car to escape this fate and he finished eighth.
Still, criticising Johnson's road/street course form is futile and also, he doesn't care. He might not quite be at the level we expect of a seven-time champion in a top-level series, but again he's someone who never performed that well on circuits in NASCAR, had no prior single-seater experience and is in one of the toughest championships in the world.
However, forget everything you've just read as Texas Motor Speedway is coming up!
Ganassi almost always has a good car at the Fort Worth oval – it's won three of the last five races there – and Johnson has already spoken of how he feels much more at home with what the car is doing on an oval. The fundamentals and many of the same tasks behind the wheel remain the same from NASCAR. It just feels snug for him.
Road course top 10s and 15s may still be a way off but make no mistake, Johnson is expecting better on the ovals and we should too.
McLaughlin finished second on his first rookie IndyCar oval outing last year. Johnson might just go one better.
Christian Lundgaard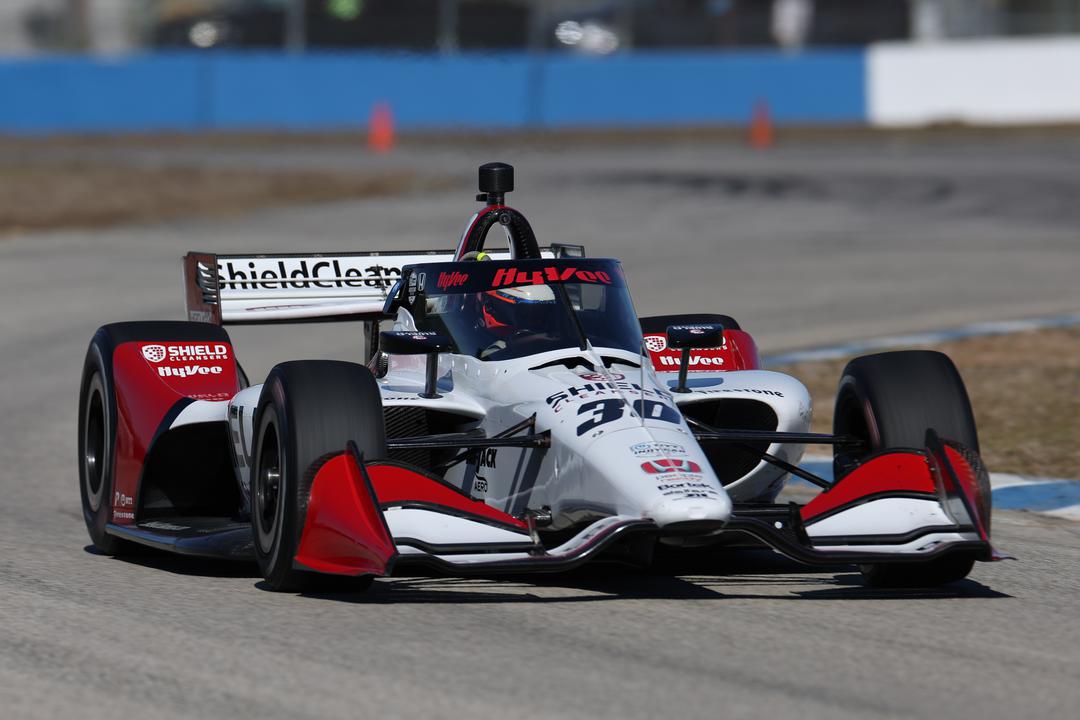 Lundgaard was really impressive in the season opener. The car didn't roll off the truck at the start of the weekend in a good place for Rahal Letterman Lanigan as a whole, but on his IndyCar street course debut he chipped away at it, didn't make mistakes like his team-mate Jack Harvey, didn't panic when his team encountered mechanical issues and was almost rewarded with a top 10 in the race.
He'd qualified fourth on his debut at the Indianapolis road course last year and with two goes at that race – in May and August – that immediately makes him a contender there.
But I liked a lot of what I saw at St Pete too. Studious approach, driving within his limits and delivering good points when they were on the table.
I'm still not totally convinced by this Rahal line-up, but I am convinced Lundgaard is its most likely next winner. Unless Graham Rahal can get the job done at the Indianapolis 500 first, but that's a different debate.
Romain Grosjean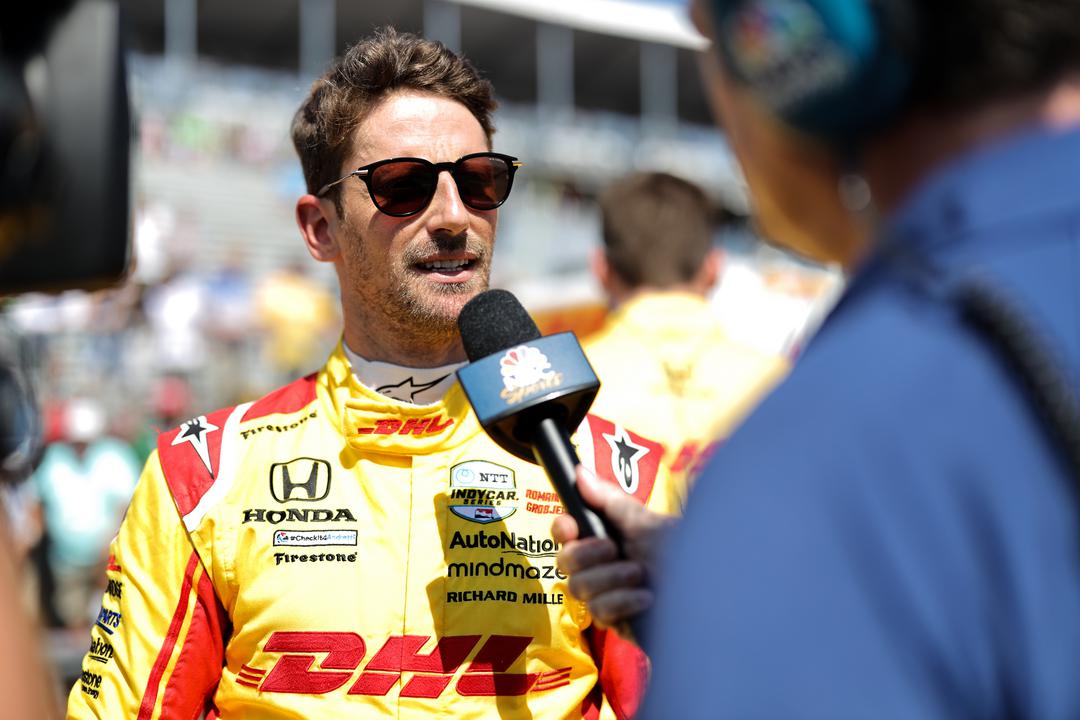 Grosjean was the only rookie last year coming in with significant open-wheel experience, but he wasn't in as good a team as McLaughlin (Penske) or Johnson (Ganassi).
Now he's at Andretti it's only really a matter of time before the first win comes.
He was impressive for the majority of the St Pete weekend even though Andretti didn't have the advantage it had – especially with Colton Herta – at the track last year.
But Grosjean was far closer to Herta than either of his other team-mates and has seemingly slotted in as a strong number two who will be able to pick up points if Herta falters, or win on his own merit.
The Indianapolis road course has been an up and down hunting ground for Herta but that might be Grosjean's most obvious chance after last year's pole and double podiums.
Conor Daly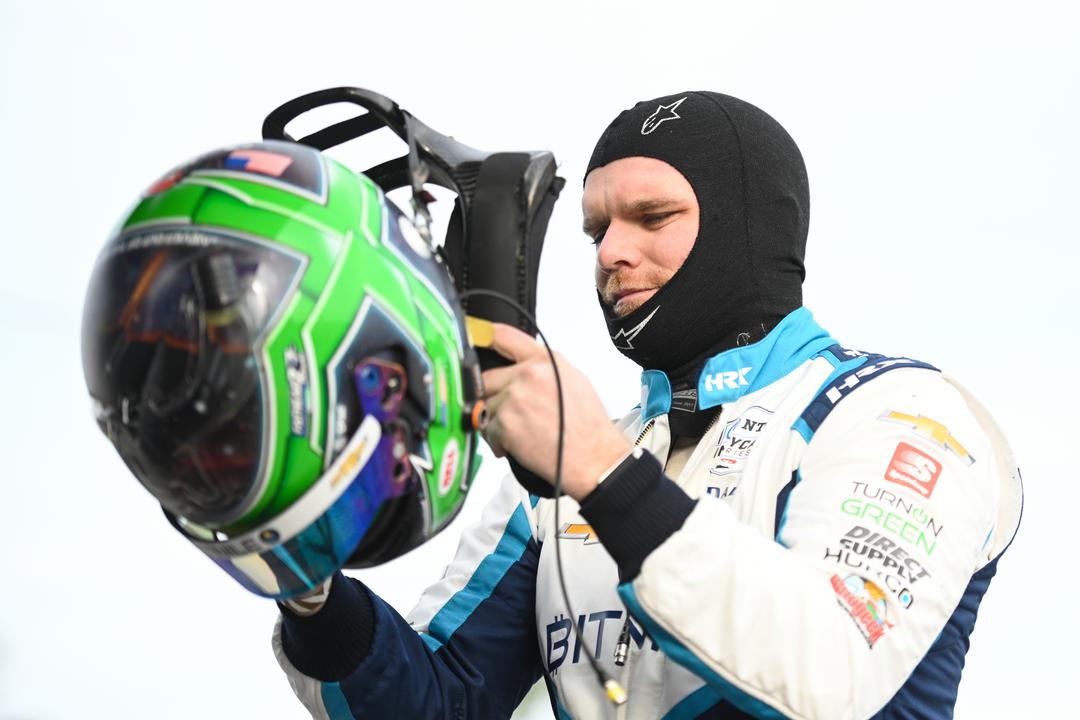 Another leftfield option but there are two reasons for this. His Ed Carpenter Racing team-mate Rinus VeeKay showed a top five was possible for the team in the race at St Pete, if you qualified nice and high up. Daly was 20th on the grid.
However, he set the fastest race lap, which points to some inherent pace, and on the off-chance, he can sling a VeeKay-level qualifying lap together this season, he ought to be in with a chance.
More likely though, the Indy 500 is a great chance for Daly. He's likely to be at home and relaxed there, he led the most laps last year, and this year for the first time since 2017 he comes in with a full schedule, racing for the same team all year long.
That means by the time he gets to Indy he and his engineer and pit crew will be sharp and ready to go. Could he achieve the unthinkable for Ed Carpenter Racing?