The IndyCar silly season is still in full swing, with the latest announcement being Marcus Armstrong's switch from F2 to take over Jimmie Johnson's Chip Ganassi Racing seat.
'Marcus Armstrong is a funny way to spell Nicholas Latifi' one Twitter user joked, referring to the long-running rumour that Latifi would take that seat after departing his Williams Formula 1 gig.
Latifi had indeed been in talks with Ganassi, but what The Race's sources called a cancelled test led Ganassi to look elsewhere and grab the seemingly already-signed Armstrong from Dale Coyne Racing – at least for the road and street courses.
Ryan Hunter-Reay looks like the odds-on favourite to share the car on the ovals. The 2012 IndyCar champion is already racing for the Ganassi team in sportscars.
Hunter-Reay in turn had looked on course to race a fourth Rahal Letterman Lanigan entry at the Indianapolis 500, but now that team faces a new search for a driver as well as establishing a Honda engine lease, which isn't always a given.
Anyway, that's how quickly things change in IndyCar.
Assuming Latifi is still interested in an IndyCar option, you may expect Coyne – with Takuma Sato's (pictured below) future looking set to be oval only if in IndyCar at all – to be his favourite destination then.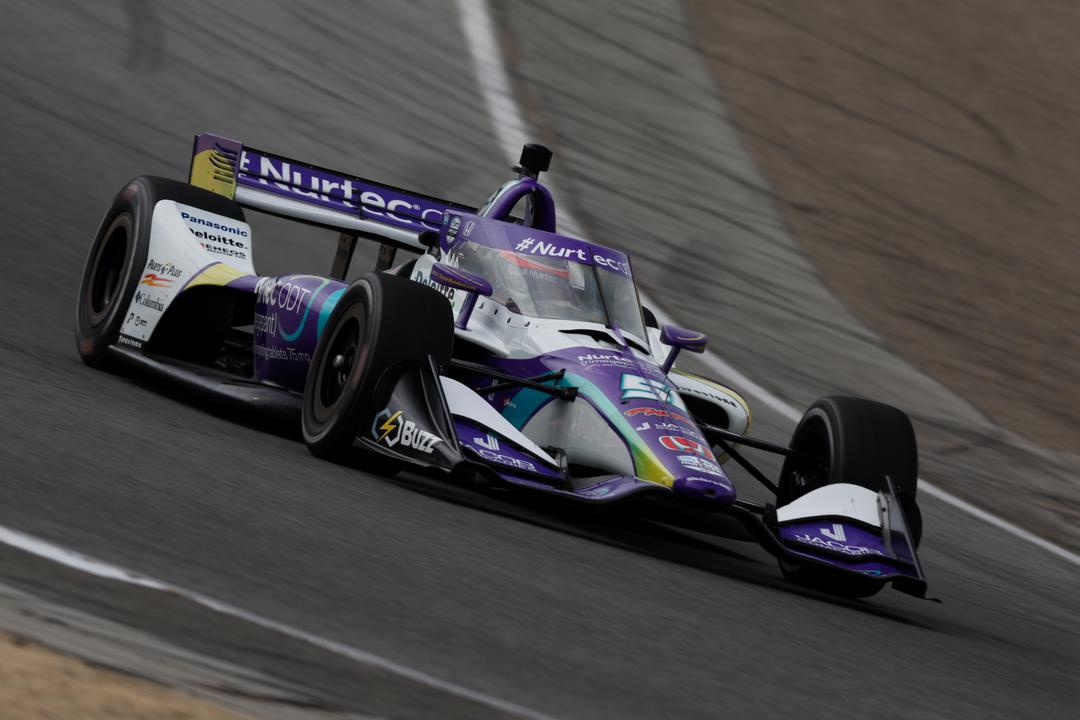 After all, in recent years Coyne gave Alex Palou his debut before he jumped ship and won a title at Ganassi, and then gave Romain Grosjean a stellar introduction to IndyCar that was perhaps better than what Grosjean has since managed after departing for Andretti earlier this year.
However, there's another name in the pot not really being talked about that should work well for Latifi.
Juncos Hollinger Racing is the only other team left in IndyCar with a vacancy for a full-time driver. It also has 2020 F2 runner-up Callum Ilott as one confirmed driver and a strong funding structure that Latifi would no doubt have to contribute to, but also benefit from.
While Agustin Canapino – who has recently demonstrated the Juncos car – is a talented driver, there's nothing in his CV that would indicate he should be considered an equal for Ilott, even if he can bring budget and is Argentinian like eponymous team owner Ricardo Juncos.
And while Latifi might not be an equal for a driver I rate highly in Ilott, Latifi on paper should be much, much closer to being a competitive package than touring car specialist Canapino, even though Canapino might actually get there with time.
The team would be perfect for Latifi because it would be a low-profile way for him to enter and learn the IndyCar world. While Juncos is well supported, it's not a team with the draw for attention of an Andretti, Ganassi or Penske. Perhaps Latifi would be left to learn and develop a bit like someone like Marcus Ericsson did when he joined what was then Schmidt Peterson in 2019.
Latifi's CV in the junior series is probably a bit misunderstood. But it's clear with time to learn he's able to get to a decent level.
Having been very late to start in motorsport he was chucked in the F3 deep end and in strong Formula Renault 3.5 gigs. In F2 he looked handy in his second season in 2017, but just as he felt he'd got to grips with that car the series brought a new machine in for 2018.
With two years to learn that machine he was runner-up to Nyck de Vries in 2019, which launched his path onto the F1 grid.
In 2019 Latifi probably gave his best account of himself, and that was with four years in the series, albeit across two different cars.
It was clear following Latifi in those 2018 and 2019 F2 years that he isn't always the most naturally gifted but attempted to make up for that with a strong work ethic and an analytical approach. It means he wouldn't jump into IndyCar and deliver outrageous performances as frequently as Ilott is able to but once he is comfortable in the car and team, he'd be a strong, consistent threat. In IndyCar that probably translates to fighting for regular top-10s if the car allows it.
With time, he's shown he can be an adequate driver in any series. His early single-seater resume looks totally at odds with his ascent to reaching F1 after all.
Not being at George Russell and Alex Albon's level in F1 is not a condemnation of Latifi. He's a strong racing driver lacking the elite edge of Formula 1 but otherwise very capable indeed. He's nowhere near as bad as his 2022 season looked.
Any driver needs a bit of time to adapt to IndyCar anyway, given the complexity of the different disciplines of races, and its unique tyre.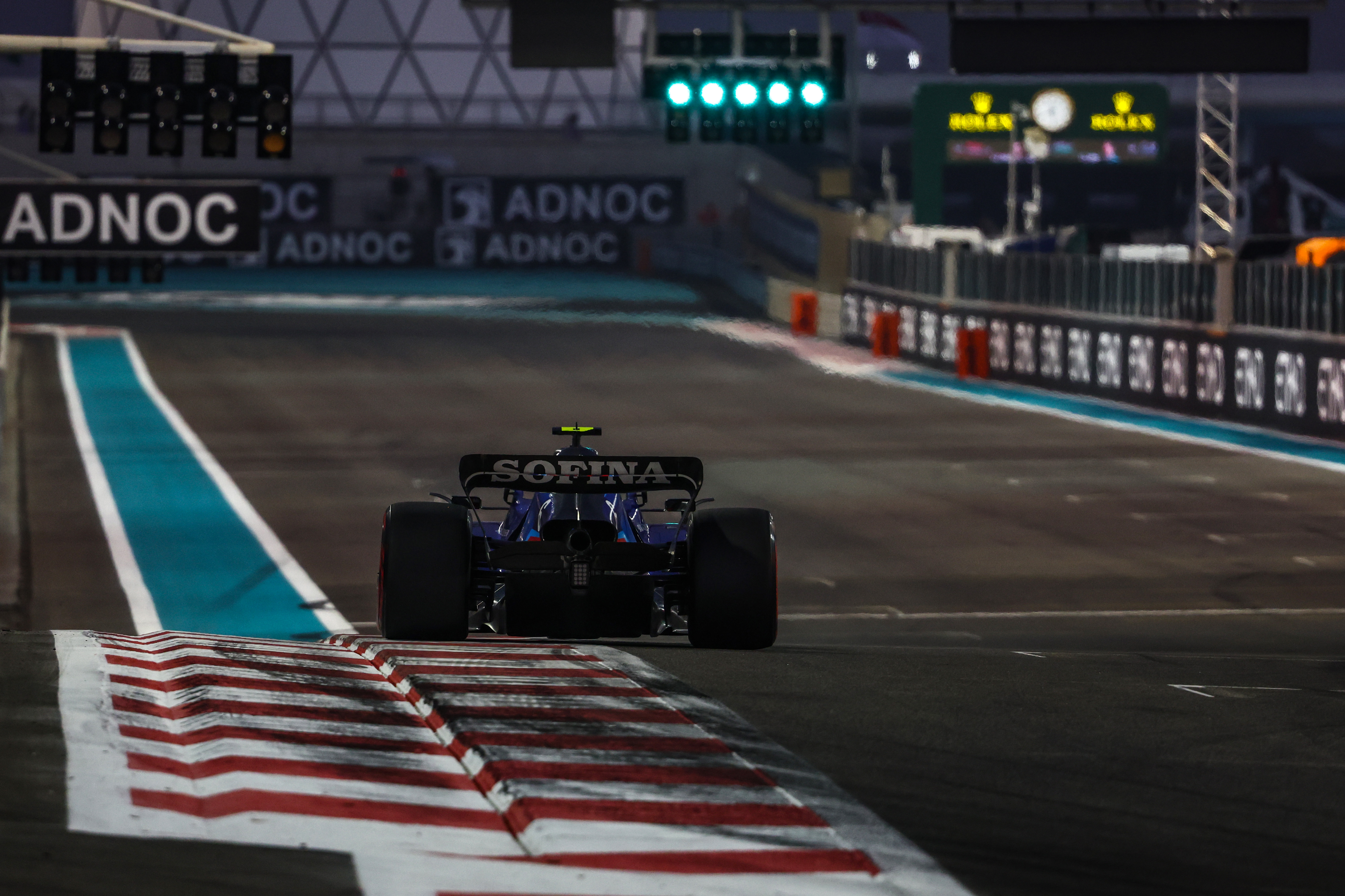 There aren't any other big names being seriously linked to the Juncos seat at the moment, which is a surprise given the team's impressive 2022 seemingly out of nowhere.
In its first full season, it put Ilott on the front row at Laguna Seca and had multiple chances at top-10s. In a series where the top four teams field 13 cars between them, getting anywhere near the top 10 is impressive.
Ilott ended up bagging two top-10s, and might have been closer in the rookie of the year battle had he not missed a race with a hand injury.
The team atmosphere and approach would be ideal for Latifi, too.
With Ilott, Juncos has accepted that he will make errors, and while the world of junior drivers is often cutthroat and their careers are decided season by season based on the results of the last 12 months, Juncos made sure Ilott was supported and in an environment where he could go out and race without worrying about his future. The upside speaks for itself.
Given the attention Latifi would no doubt get if he makes the IndyCar switch, this environment could be what makes the move palatable, and Juncos is a team where he can work with a driver who knows how the European-based single-seater ladder works.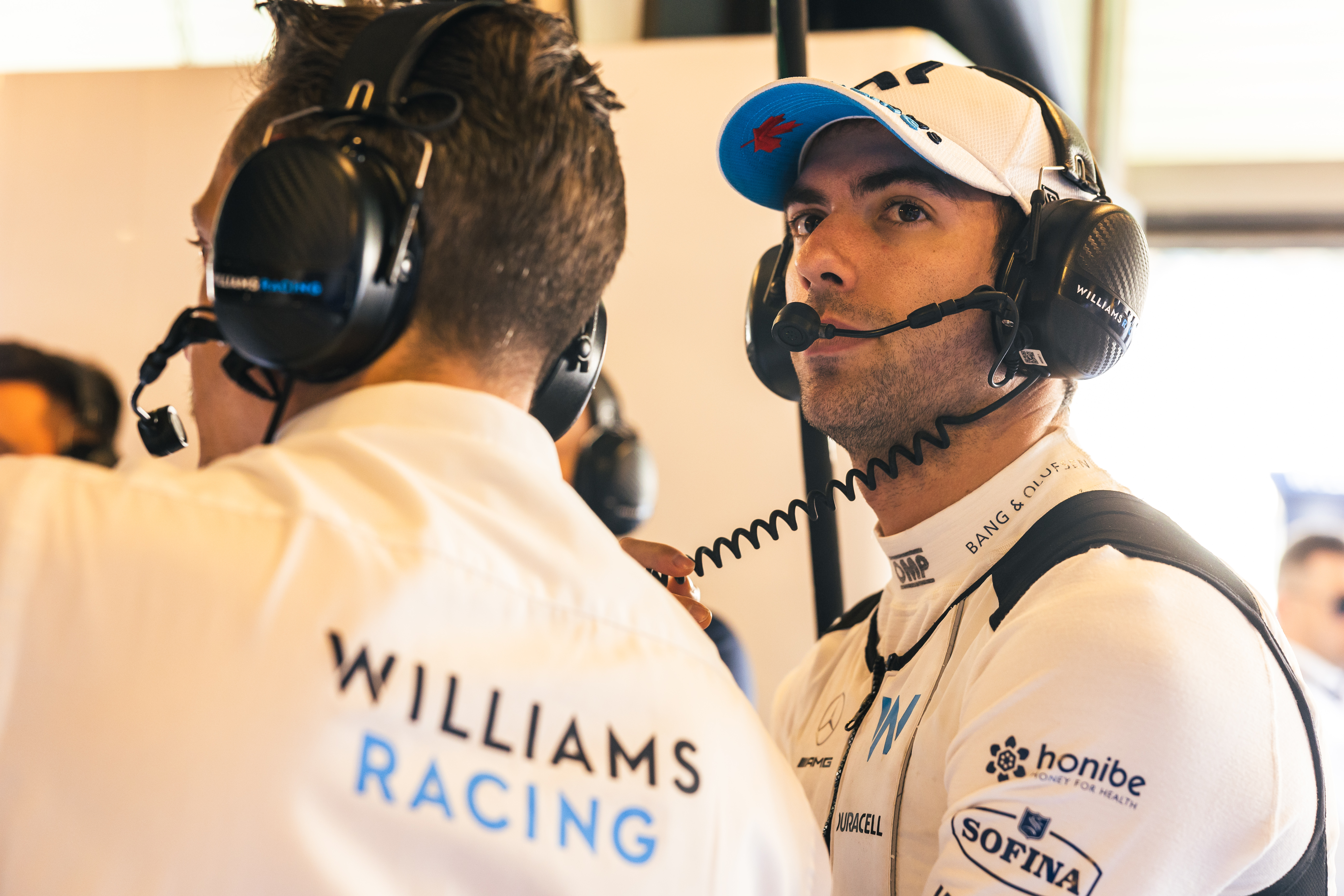 For Ilott, if he can repeatedly get the best of Latifi, there will be a level of subsequent gravitas which might make him fancied by the top teams in the series, or at least strengthen his position within the project Juncos is building.
For Latifi, how much this one-car team achieved on its own – without big current technical tie-ups like some of the other teams have – is nothing short of remarkable and proves it is worthy of his talents.
Speaking of the project Juncos is building, given it's only done one full season of IndyCar, that can be the only major question mark over next season. Has the team grasped how much work an IndyCar team does in the off-season? Is it preparing to an elite level like its rivals? Being one of the last to arrange a full-time driver and an engineer to match isn't a great sign, but it's not a condemning one either and if the result was Latifi through the door, that'd be a win.
For the same reasons, the environment might be more attractive to Latifi because he can come in and help mould the team around him and have a greater say about how it runs and operates, than he would going somewhere like Ganassi or even Coyne that are much more established operations well-versed in having big-name drivers go in and out the door in revolving fashion.
And if you want a really tenuous but factual link between Latifi and the team, co-owner Brad Hollinger was on the board at Williams when it signed Latifi. So there's a working knowledge between the two, even if that doesn't make this signing a dead cert.
The bigger choice for Latifi is probably not which team, but whether to come to IndyCar at all and if he fancies racing on ovals. He may be keener to try racing in the World Endurance Championship.
But, if he doesn't think this is the end of the line in single-seaters and feels he has more to give, Coyne isn't the only choice. Juncos would be a shrewd option if it wants to sign him. And it's hard to see why it wouldn't.