After the intricacies of Romain Grosjean's IndyCar switch to Andretti Autosport have been feasted on, no doubt attention will turn to whether this immediately makes him a title contender.
Ex-European single-seater hopeful Alex Palou looks set to parlay his 2020 debut season with Dale Coyne Racing into an IndyCar championship title with Ganassi this year – and Grosjean's move isn't much different to the one Palou made. Grosjean is joining one of the series' biggest teams from Dale Coyne, too.
However, prior to the announcement, The Race consulted Grosjean's Dale Coyne engineer Olivier Boisson – who will follow Grosjean to Andretti – to ask whether Grosjean, regardless of the team he'll be driving for, is ready to challenge for the title, purely from a driving standpoint.
"Yeah, I think so," he told The Race.
"When you look at what we did this year with the results we had and how close we've been so many times, I think we can.
"He is good on the road courses, street course[-wise] we have the pace in qualifying, we just need to race well and also he showed at Gateway, he can race on ovals.
"It's a tough championship but I really hope we're going to be contending for something next year, for sure."
A big part of whether Grosjean and Boisson can realise this is in how the Andretti team moulds for next year.
It's not won a title since 2012 or an Indy 500 since 2017, but it's made a number of high-profile moves this off-season already with team boss Michael Andretti knowing better than anyone that his high standards have not been met recently.
With Simon Pagenaud likely joining Helio Castroneves at the Meyer Shank Racing team – which shares engineering debriefs as part of a deal with Andretti – it should now have two of the last three Indianapolis 500 winners in its stable.
Coupled with young star Colton Herta, established ace Alexander Rossi and the wildcard in Grosjean, it's a formidable mix.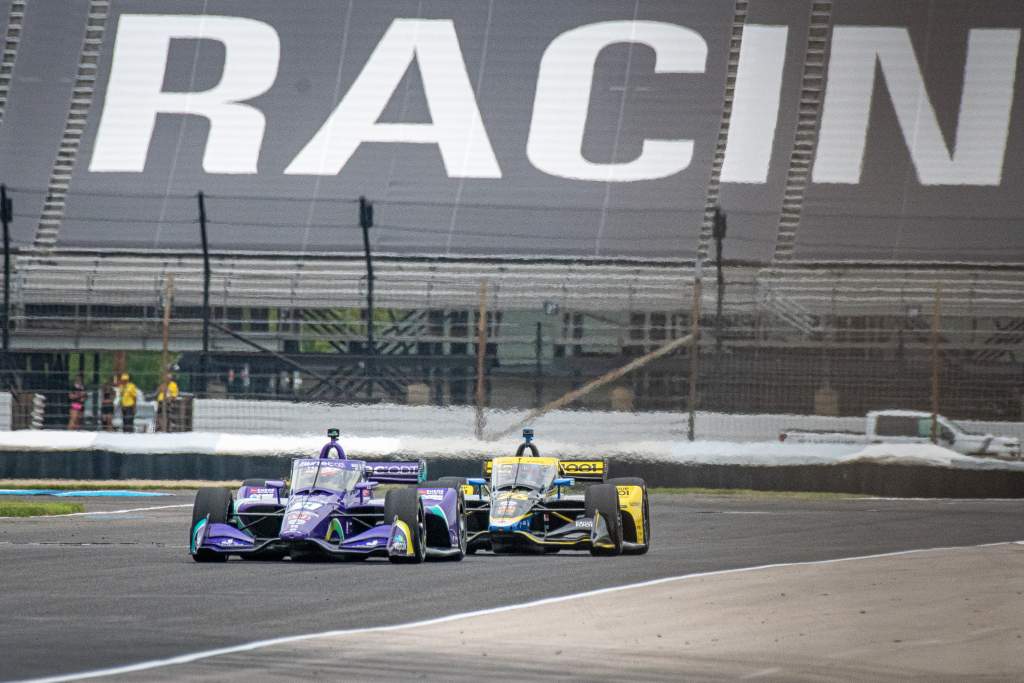 Grosjean could well bring something to the team from his vast experience that will allow it to move forward and more regularly take on the likes of Ganassi, Penske and Arrow McLaren SP next year, all three of which have scored more wins than Andretti in 2021.
The level of competition is something Boisson pointed to when expanding on Grosjean's chances of a title in 2022.
"I think he's going to be right there and hopefully things are going to work out our way but the competition is going to keep getting stronger and stronger as we go," he said.
"It was a very impressive first year for a rookie, and from there it should be very interesting to see what he can do.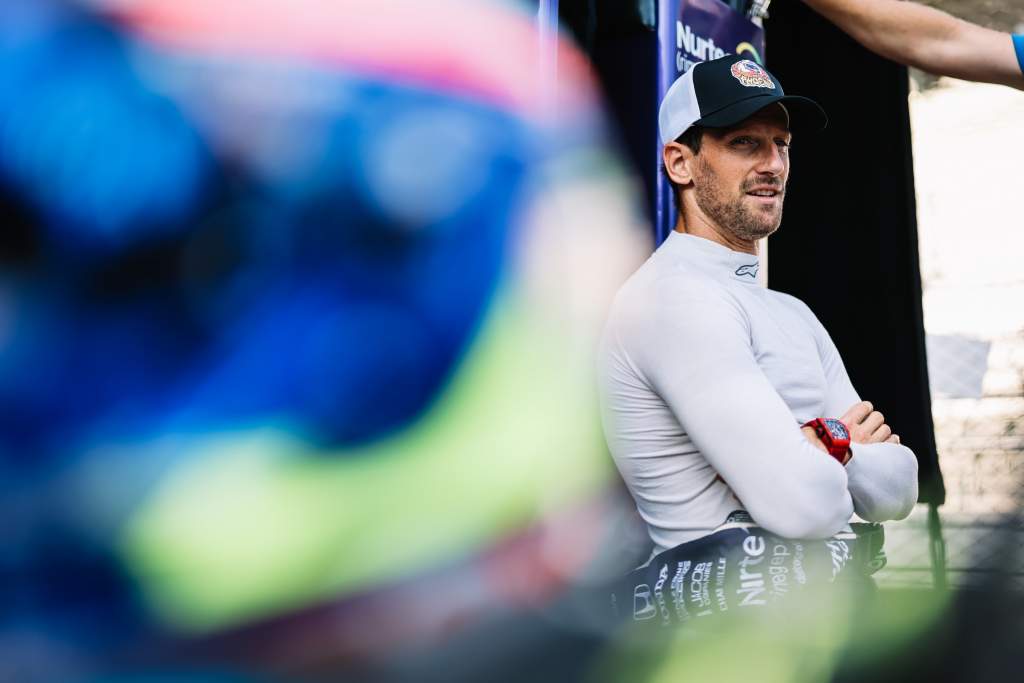 "If we can battle for race wins every weekend… when you look at Palou this year, going on his way to win the championship, besides a few races when he had some engine issues, if you can finish in the top 12 on a bad weekend you're going to win a championship.
"You have to play the long run and a bad weekend needs to be a top-12 and a good weekend is a podium.
"If you can do that, you can win a championship.
"I think what we showed this year in terms of pace and qualifying, all those places we raced so far, I think he's right there.
"Qualifying is one thing, the race is another one – things sometimes go your way, sometimes not, but I think we could be knocking at the door every weekend and hopefully it works out."
There's no doubt ditching two established IndyCar stars and adding Grosjean is a relative risk for Andretti, but what we've seen this year marks him out as a future champion.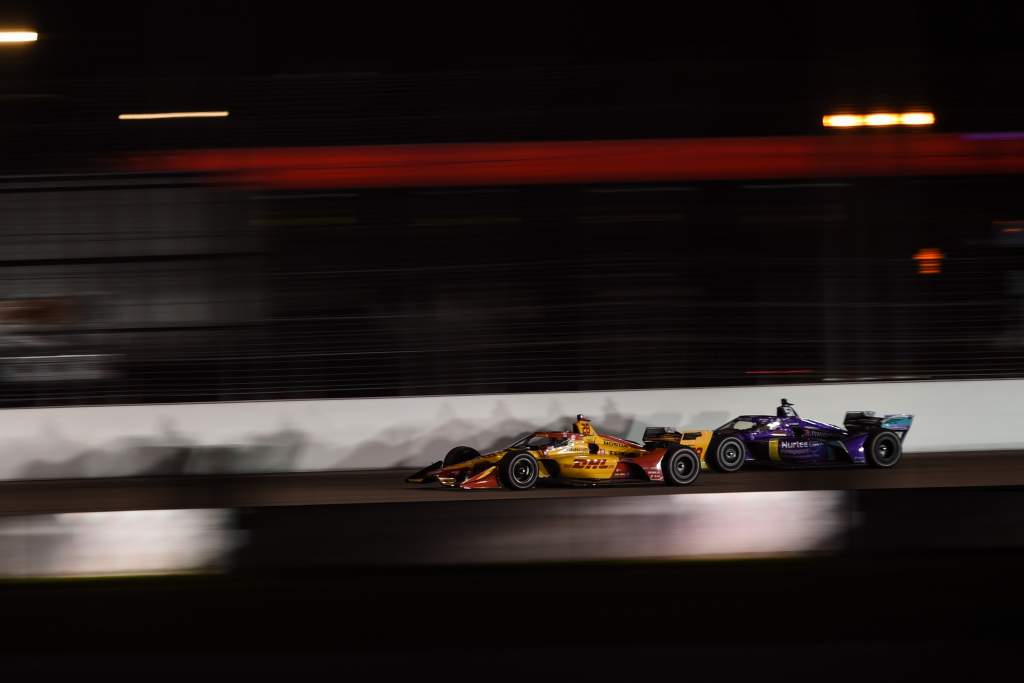 Whenever he's faced a learning curve, he's attacked it and feasted on it. At every race he's worked on his tyre usage, his adjustments in the car, his in and outlaps, his restarts (which are totally different to F1), his braking, his qualifying, his racecraft.
It hasn't always been perfect, but it does feel like every race he's got better at something.
That's what all the greats do and it's clear that, despite being 35, he is always willing to learn and get better. That's infectious, it's impossible not to like and it's only going to help build a bond with his new team.
Whether that results in a championship will depend a lot on the machinery he's given. But momentum and a quest for learning and change for both driver and team may be the perfect combination.