Statistically, winning the Indianapolis 500 as a team owner is the highlight of the motorsport career of Kevin Kalkhoven – who has died at the age of 77.
But his legacy is so much greater than that, as he was one of the principal architects in ensuring that the American single-seater racing split ended in a way that has allowed the IndyCar Series to recover and thrive in the way it has over the past decade.
The Australian-born venture capitalist was a motorsport newcomer when he appeared on the scene as co-owner of the new PK Racing team with Jacques Villeneuve's manager Craig Pollock in 2003.
PK was among the host of start-up teams enticed by the financial incentives CART offered to shore up its Champ Car World Series amid an exodus of major teams towards the rival Indy Racing League sanctioned IndyCar Series. By then momentum in the US single-seater war had swung dramatically towards the IRL after CART's initial supremacy was lost amid team dissatisfaction and the lure of the Indianapolis 500 – the IRL calendar's centrepiece.
The fact that PK started its first season with Villeneuve's uncompetitive friend Patrick Lemarie as its driver and ended it with Formula 1 convert Mika Salo in its car – having also run CART race winners Bryan Herta and Max Papis – said a lot about the cobbled-together but often very promising nature of that 2003 Champ Car season.
We're incredibly saddened to learn the company's former COB Kevin Kalkhoven, sadly passed away this morning, at the age of 77, following a recent illness. Cosworth extends its condolences to Kevin's family and loved ones and respect their wishes for privacy at this difficult time pic.twitter.com/74j24uej6S

— Cosworth (@Cosworth) January 4, 2022
CART had burned through its reserves ensuring it had sufficient cars on the grid that season and filed for bankruptcy at the end of it.
Kalkhoven, just one season into his time as a motorsport team boss, joined forces with fellow 2003 CART arrival Paul Gentilozzi of Rocketsports and veteran team boss Gerry Forsythe to fend off IRL chief Tony George's bid to buy key CART assets and put the championship out of business.
The consortium formed the Open Wheel Racing Series organisation to keep Champ Car afloat into 2004 and beyond. Kalkhoven and Forsythe subsequently acquired Cosworth and PI Research too in order to safeguard the series' engine supply – meaning Kalkhoven also had a spell in charge of F1's sole non-manufacturer engine builder of the late 2000s and early 2010s.
Kalkhoven became the main public face of the Champ Car ownership group through the series' final four years, as it battled to establish a fresh identity and keep its grid intact, and also one of the prime-movers in negotiating its eventual peaceful merger with IRL just before the start of the 2008 season.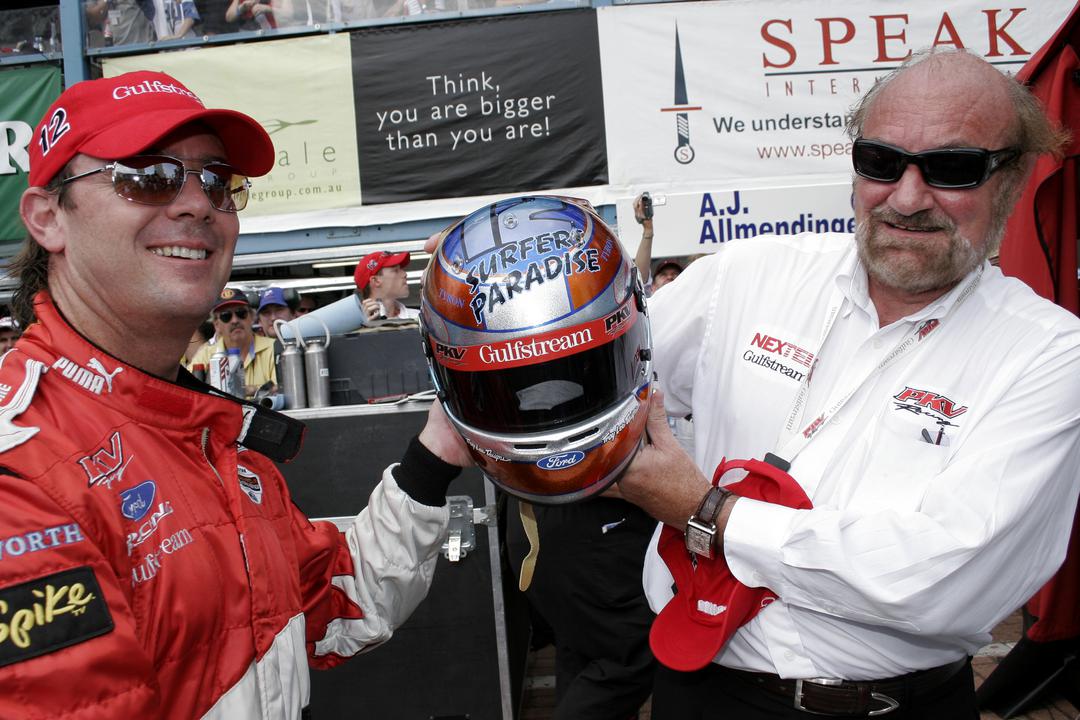 Pollock had exited PK after just one year, with 1996 CART champion Jimmy Vasser coming on board as a new co-owner and driver – though it was another past CART title-winner, Cristiano da Matta, who scored what had become KV Racing's first victory at Portland in 2005.
The team never managed to regular threaten dominant force Newman/Haas/Lanigan during those last Champ Car seasons, though (fittingly given Kalkhoven's role in the merger) it did win the one-off final event staged with the Champ Car Panoz chassis in Long Beach in 2008 with Will Power.
An upper midfielder at first in the unified IndyCar Series, KV picked up 2004 champion Tony Kanaan for 2011 after he parted with Andretti Autosport and became a more regular podium finisher – before getting its breakthrough win at the Indy 500 in 2013 in what turned out to be Kanaan's final year there.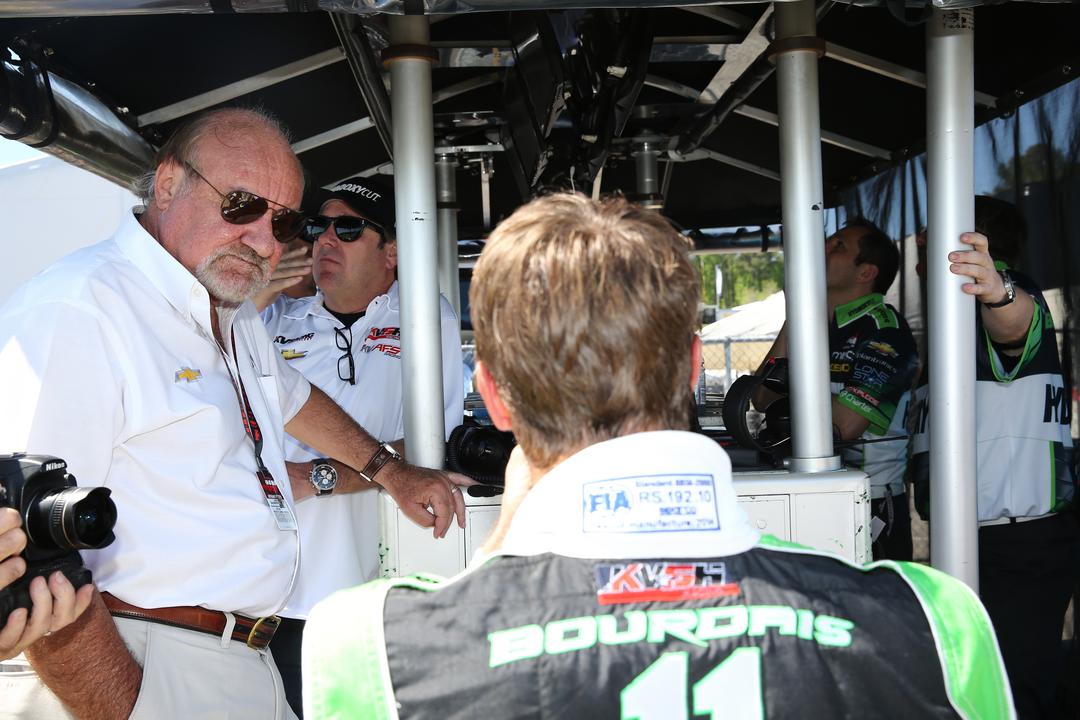 But the most competitive part of its history was its final chapter, as Sebastien Bourdais became the team's lead driver and took four race wins across 2014-16.
Just before the 2017 season, Kalkhoven announced that he was pulling out, saying "as I approach 73, I feel I can no longer give the team the effort and support the team members deserve". The team's assets were sold, with Vasser and James Sullivan – who had become another co-owner of what was by then KVSH during its final years – forming a partnership with Dale Coyne Racing instead.
While his team's achievements were extremely respectable and his driver line-ups over the years including an array of champions and star names (KV was also Rubens Barrichello's employer for his sole IndyCar season in 2012), it's Kalkhoven's contribution to Champ Car's extended survival and the manner of its eventual reunion with IndyCar that should be remembered as his greatest achievement.
Deeply saddened at the loss of Kevin Kalkhoven. An Indy 500 winner, owner of ChampCar, Cosworth and the Long Beach Grand Prix, Kevin was a major force in motorsport but also a great colleague and friend, whose business success was mirrored by his generosity to great causes.

— Zak Brown (@ZBrownCEO) January 4, 2022
It could be argued that by intervening to keep Champ Car alive for 2004 just as IndyCar seemed to be poised to kill its rival off, Kalkhoven and his partners prolonged 'the split'.
While that's technically true, had CART/Champ Car disappeared at that point it would have been on highly fractious terms and at a time when the IRL still had an all-oval calendar.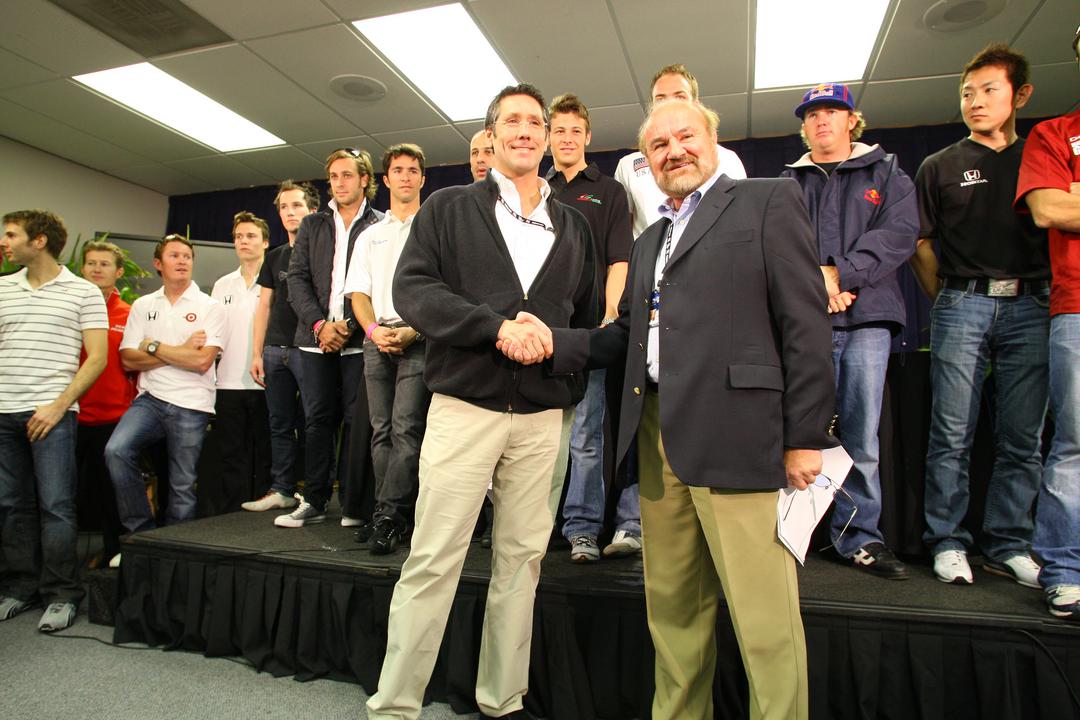 The additional years created scope for a rapprochement and a negotiated end to the split, allowing parties from both sides – with Kalkhoven a key factor in this process – to come together with the future unified series' best interests at hearts.
Even though Coyne is the only team from those final Champ Car years still competing in IndyCar today, what Kalkhoven and his partners did at those key junctures at the end of 2003 and start of 2008 made a massive contribution to IndyCar going into its current era in the right way.