Takuma Sato topped another Indianapolis 500 practice session for his new team Dale Coyne Racing, as gusty wins prompted hairy moments for drivers out on track.
It was a confusing Fast Friday session unlike those experienced in recent years.
The usual format for teams on Fast Friday is to run solo as much as possible to simulate qualifying conditions with the increased turbo-boost on offer.
However, with the extremely high wind speeds going in different directions depending on the gusts, car balances were upset and that made keeping the car out of the wall at Turn 2 in particular extremely difficult.
It did allow Conor Daly to break the official Turn 3 trap speed record, held since records began around 2009, with a 243.734mph recorded, although it is suggested that drivers in the 1990s reached over 250mph.
On Friday, teams had to weigh up the negatives of running – the higher potential for a crash, and that qualifying is likely to run with lower wind speeds – and the positives of getting familiar with the conditions in case they are replicated on Saturday and generally honing track set-up.
Some drivers, including Jack Harvey and Christian Lundgaard at Rahal Letterman Lanigan, elected not to run right until the last hour of the day, while rookie David Malukas went the other way and completed over almost 40 laps.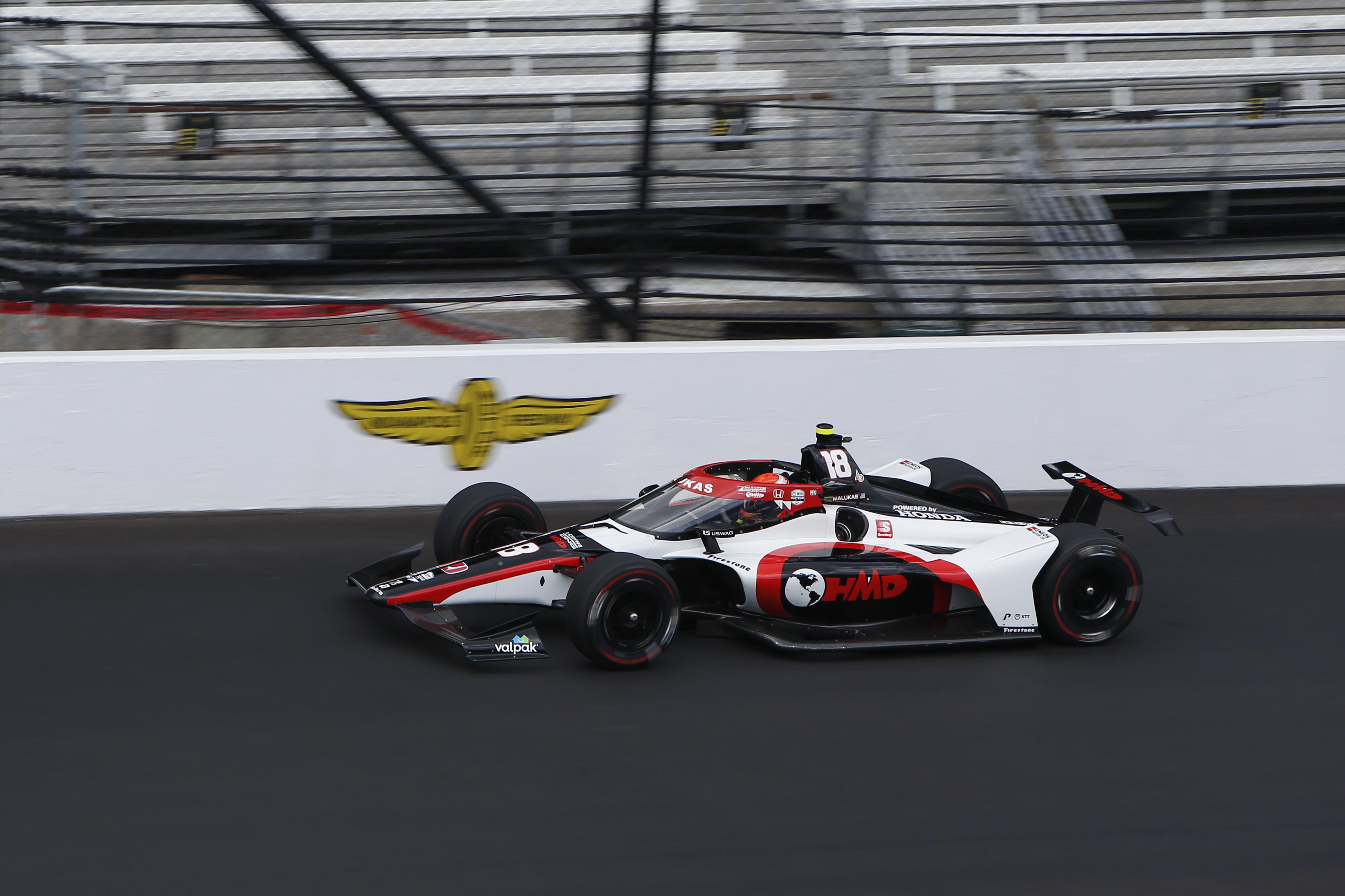 The last hour produced a number of improvements on the overall board including Sato's best lap of 232.789mph, while Andretti's Alexander Rossi and Arrow McLaren SP's Pato Ward rounded out the top three with laps from earlier in the day.
Those three laps also topped the no-tow speed, which give an idea of one-lap speed.
Rossi was one of the drivers to narrowly avoid hitting the wall at Turn 2 and didn't run in the afternoon.
In terms of the best four-lap continuous average, which is what will be required of the drivers in qualifying, Ganassi's Tony Kanaan was best with the last run of the day. There he recorded an average of 230.517mph.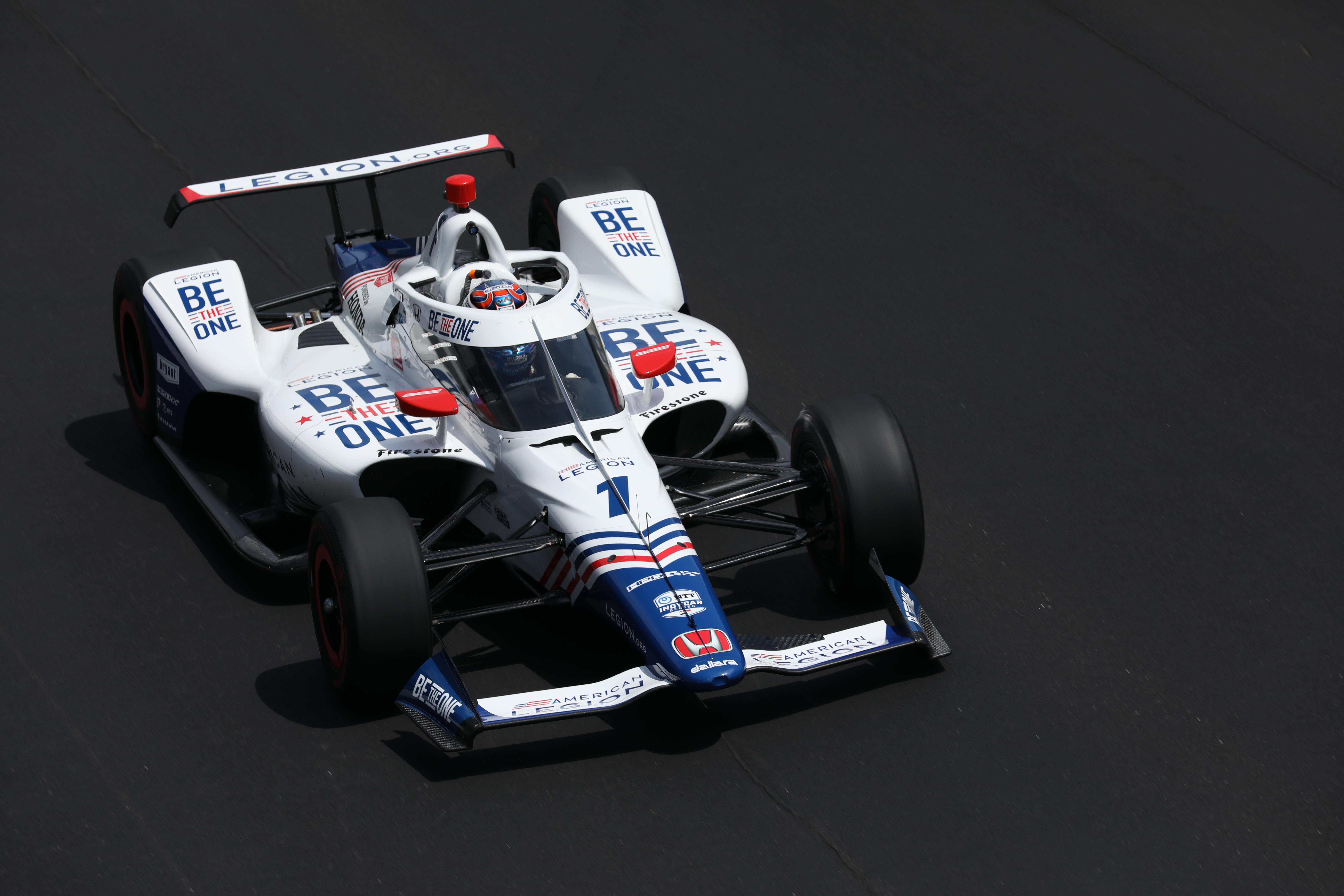 Sato's rookie team-mate Malukas was second, ahead of Dreyer & Reinbold's Sage Karam, then O'Ward and Sato.
"David's run was very impressive in terms of the consistency, so looking forward to looking at data and obviously great to have a team-mate like David," Sato praised Malukas despite the orginal question not referring to the latter driver.
"Very precise, very fast, and in fact, his the first flying lap was very impressive, to get to 231[mph] straight in. That was impressive."
Asked by The Race the level of confidence Sato has after topping multiple sessions but also not knowing about how the opposition stacks up yet, he replied: "It's building up, but [I'm] not fully confident yet.
"Like I said repeatedly, yes we showed a big lap at the end of the day, but I wasn't able to complete lap three and four, so it's still somewhat this grey area."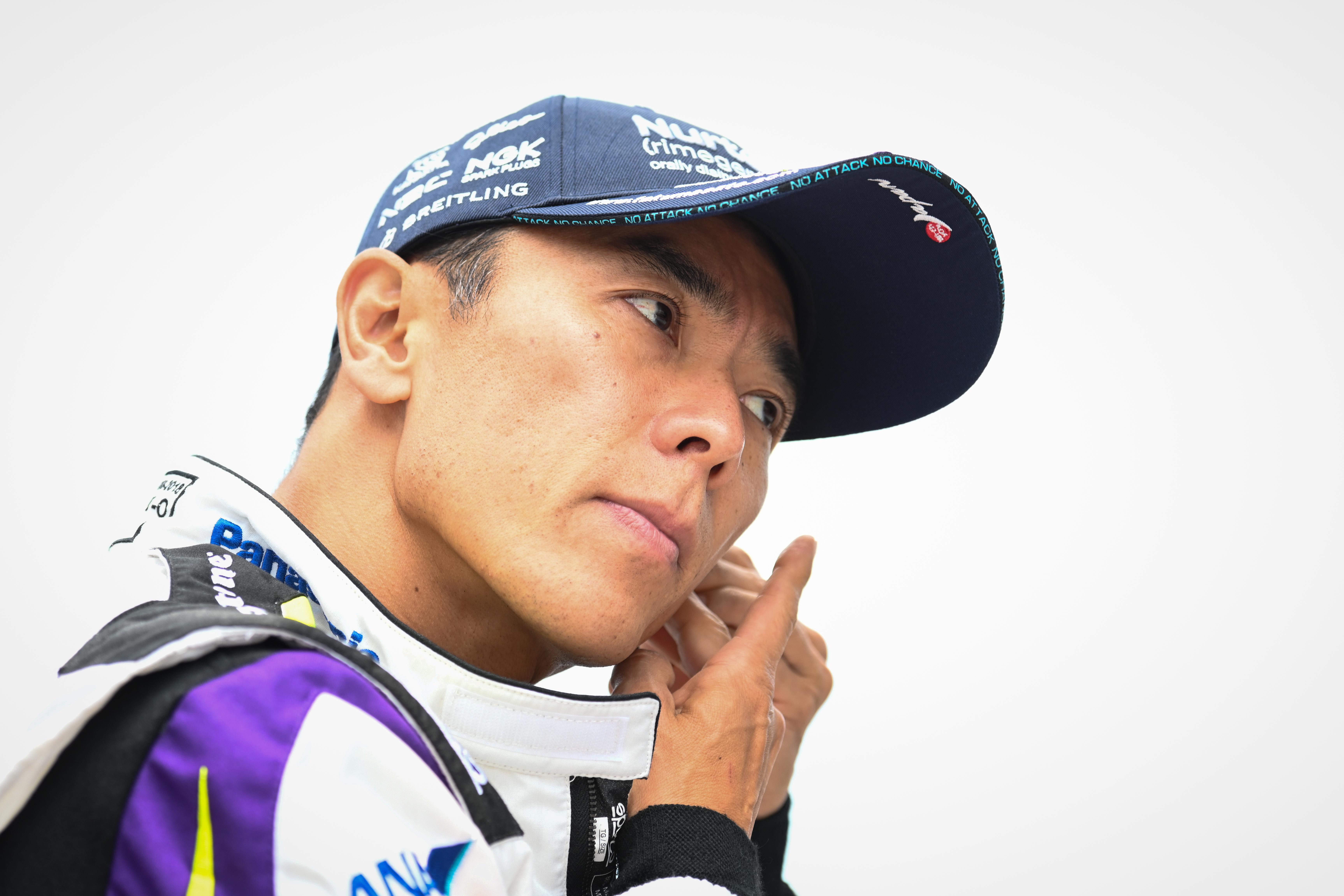 Because of the lack of running, it's hard to understand the running order of favourites, although Coyne obviously impressed and the Penske drivers appeared happy.
Penske struggled in qualifying in each of the last two years. In 2021, the team was confident going into qualifying but then struggled, so its improved mood following this year's Fast Friday has a question mark next to it.
Scott McLaughlin in 10th headed team-mate Josef Newgarden in the four-lap averages but those were recorded early in the day. Will Power had a weight-jacker issue that cost him running.
For the second time this week, wildlife intervened with a fox on Tuesday followed by a squirrel on Friday. There was also an unusual caution for a loss of power in the race control office shortly after the start of action at 12am.
Jimmie Johnson also brought out a caution for banging the Turn 2 wall with his right-front wheel. He got back out on track and recorded a consistent qualifying simulation on his return to net the sixth-best four-lap average.
What a rebound for @JimmieJohnson.

After crashing early in #Indy500 practice, the @CGRTeams driver posts the second-fastest four-lap average of the day at @IMS. pic.twitter.com/ziiLHHGX7A

— IndyCar on NBC (@IndyCaronNBC) May 20, 2022
The teams will get a 30-minute practice on Saturday before qualifying, which has been brought forward an hour to 11am ET in a bid to avoid the potential for afternoon rain intervening.
IndyCar has discussed a plan to move qualifying back if all 33 cars don't get a run before rain hits.
Whoever scores pole will have to do three-four lap runs across the weekend because of the new qualifying format.
Instead of Saturday deciding 10th-33rd in the order, it will decide 13-33rd and an additional top 12 session has been added for Sunday, with the best sextet graduating to the 'Fast Six' fight for pole.
The qualifying draw was made on Friday after practice. Usually drivers want to go late to get the most rubbered-in track, but most entrants wanted to run as soon as possible to make use of cooler conditions and before the wind picks up and rain moves in.
Arrow McLaren SP had the luck of the draw with first (O'Ward), fifth (Felix Rosenqvist) and ninth (Juan Pablo Montoya).

If it rains overnight and washes rubber off the track, around the back end of the top 10 might be most favourable and The Race IndyCar Podcast host JR Hildebrand is in that gaggle in eighth.
Reigning winner Helio Castroneves will go 22nd ahead of the first of the three Penske cars (McLaughlin) with the latter team's drivers pinned towards the end of the session.