Pato O'Ward has agreed initial terms on a new McLaren IndyCar deal that will keep him with the team until the end of 2025, and the pair are working on the finer details before signing a new contract.
O'Ward's future has been a huge story in the IndyCar silly season after he confirmed in February he was considering his options as he and Arrow McLaren SP initially appeared to struggle to reach a new agreement.
At the time O'Ward said "I need to make sure that I'm doing what's best for me and what makes me feel happiest", although he said he loved racing for the team and with those he works closest to.
He had joined the squad in 2020 at the same time McLaren bought into the Schmidt Peterson outfit, and took its first pole position and wins of its new era in 2021. O'Ward has been fourth and third in the championship in his first two years at the team, which were also his first two full IndyCar seasons.
He tested an F1 car for McLaren in December last year and has been linked to a move there in the future after being described as a "young Montoya" by McLaren CEO Zak Brown last year.
However, early this year it is understood there was a clear rift between the team and O'Ward, despite AMSP president Taylor Kiel emphatically backing the driver saying it was "an absolute no-brainer" to keep him.
Brown dismissed the "rumours" of O'Ward's potential exit as "unfounded".
Now O'Ward has told The Race "there has been a very, very strong and a very good offer that I'm very happy with".
"The talks, the process or I guess the progression has been a lot better, a lot better than the past few months," said O'Ward.
"The team wants me there, I want to be there and I don't want to leave.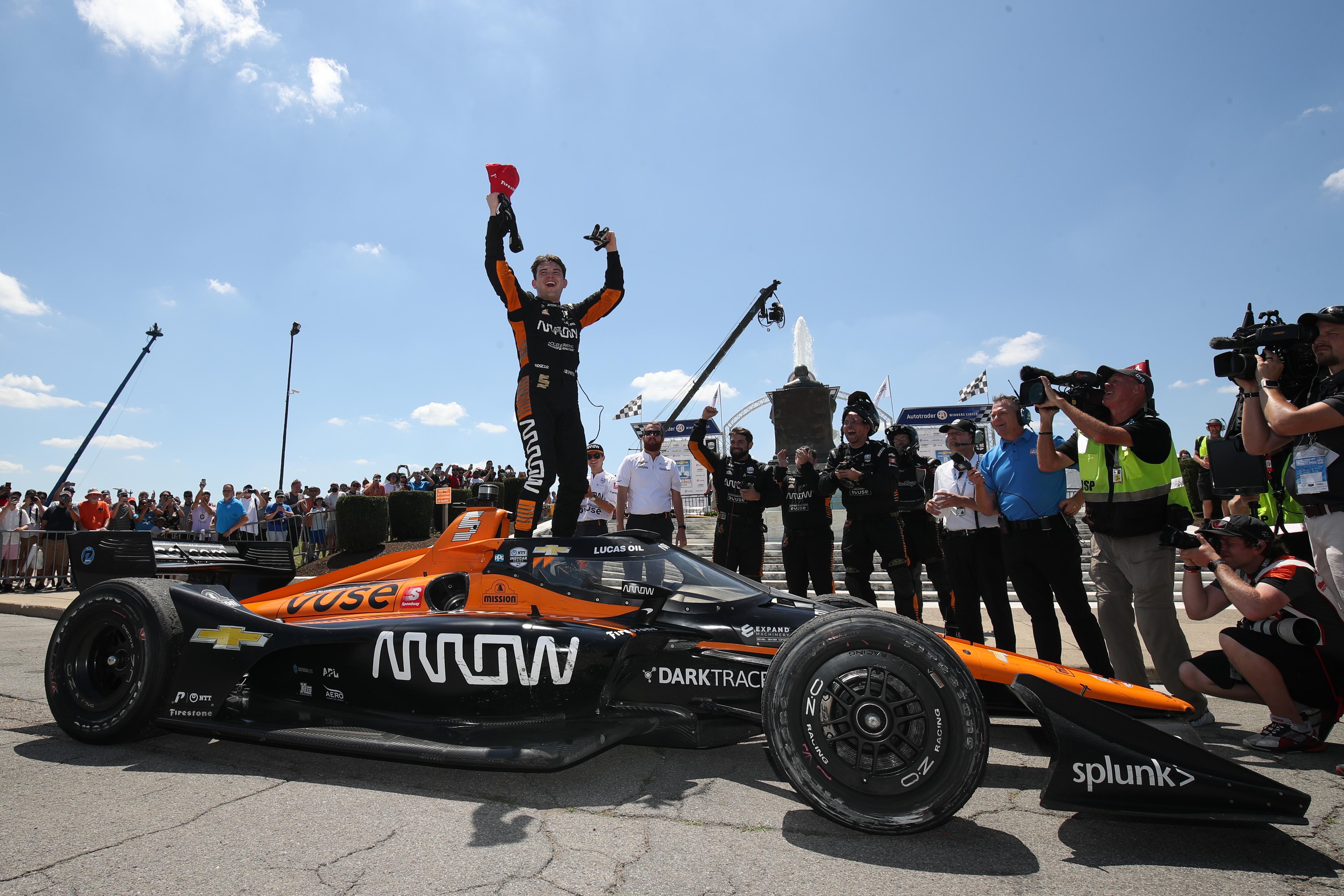 "I've never wanted to leave, sometimes you just want to see a little bit of love, right?
"And I have to say, a big factor into this new extension or why this has escalated quickly into the right path is Mike Long from Arrow [team sponsor]. He's a huge, huge part of this coming about and I'm very thankful to have him on my side of the court."
Asked if those comments were him stopping short of confirming there was a new contract, O'Ward replied: "No, for sure there is.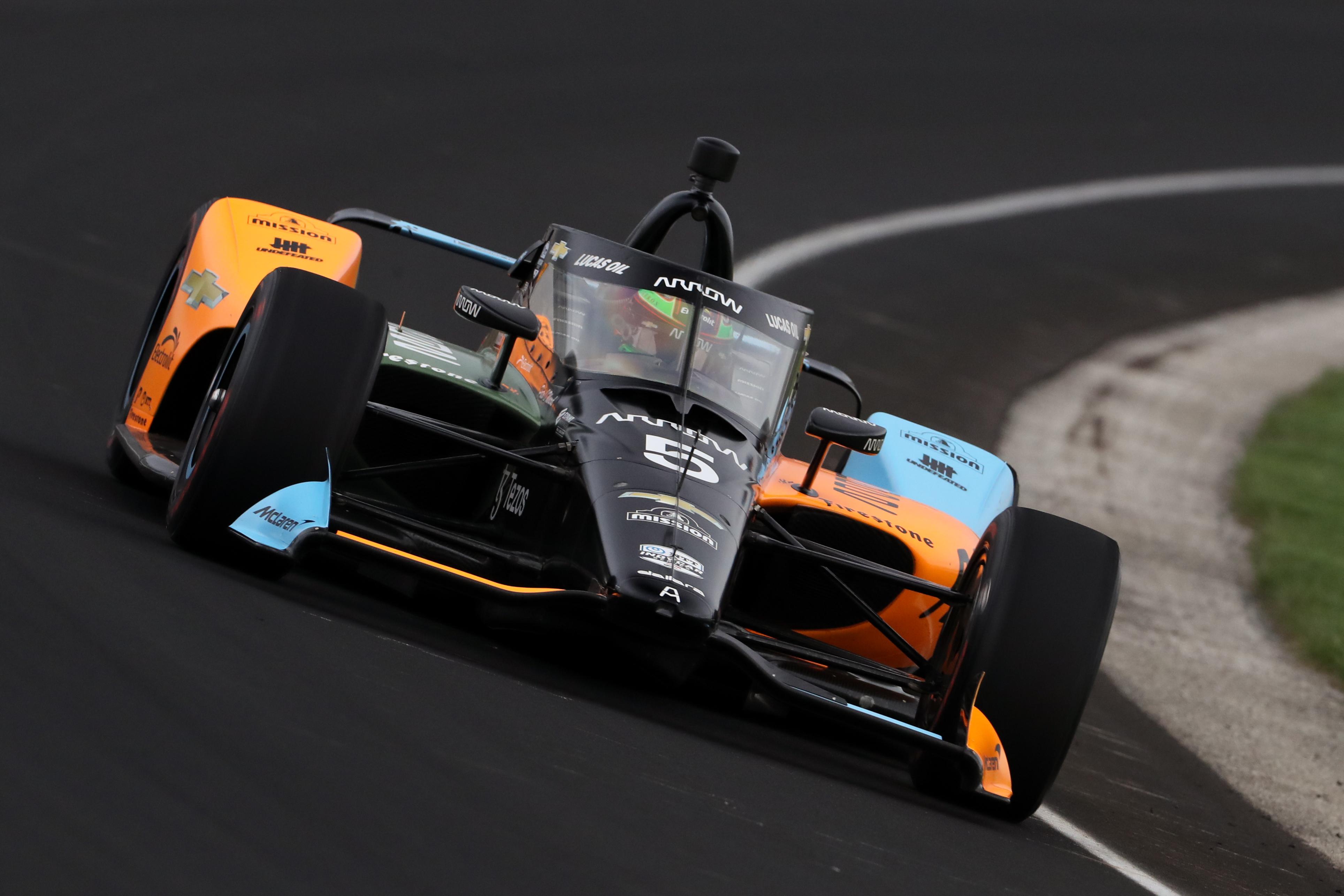 "There has been a very, very strong and a very good offer that I'm very happy with, so we're just discussing all the little details that you really discuss whenever you agree on the terms. But yeah it's definitely moving and it's great.
"I'm very happy that we got to do this. And it came about so quickly in the past few weeks, just from, like I said, I think Mike has been a huge influence to this and I think we all share very similar feelings.
"It's just, it's hard, right? It's hard and not just in racing, but in any sport with a team, with a contract, with an athlete.
"They have to look out for the business, but then the athlete is looking out and taking a stand for what he knows and what is fair.
"So I think it's important to find a middle ground that suits both sides and I think we've found that point.
"And it's now just finalising the last little bit of details. But yeah, we're all pumped. We're all very motivated, we're ready to win some frickin' races, tired of being in the back."
O'Ward has had a tricky start to the season under the cloud of the rumours over his future, and one of his closest IndyCar rivals Colton Herta of Andretti being signed by McLaren as an F1 junior, while O'Ward awaited confirmation of any more F1 seat time himself.
He made a small mistake in qualifying at St Petersburg and then got stuck on the wrong strategy in the race, finishing 12th, hit his front left tyre changer in a pitstop at Texas which left him a lap down with a car he said could and should have won the race, and then some soul searching after a poor qualifying at Long Beach led to a bounce-back fifth place.
He lies ninth in the championship, 55 points off leader Josef Newgarden with 14 races remaining.