Any time a driver is helicoptered away to a hospital after a frightening high-speed crash but then returns negative scan results soon after it's something to be relieved about.
In IndyCar this week, that relief was centred around not an accident itself but Josef Newgarden's fall in the paddock after his Iowa crash where he hit his head, and the fact it does not appear to be a sign of further serious injury.
On Thursday at Indianapolis Newgarden was cleared to start Friday practice and he's passed the further checks required to be able to qualify and race. The pre-weekend uncertainty over his participation in the event is perfectly reflective of his bizarre 2022 season.
He's won four races this year, but he still can't be happy with that.
Normally that would be enough to all but guarantee a championship title in IndyCar, but he and his #2 Penske team's lack of consistency has led to an imbalance in the results that leaves what should be a clear and dominant lead a distant dream at the moment.
Last weekend at Iowa was the perfect example of how unusual his season's been; one minute he's won the first race and is dominating the second, then something breaks and he suffers a huge crash while on course to blow the competition away at a second time of asking.
While we're not in the business of speculating over injuries, the amount of pressure Newgarden places on himself combined with the Iowa heat – where multiple drivers needed IV drips overnight to regain hydration between races – and the exhaustion can't have helped his condition after the race.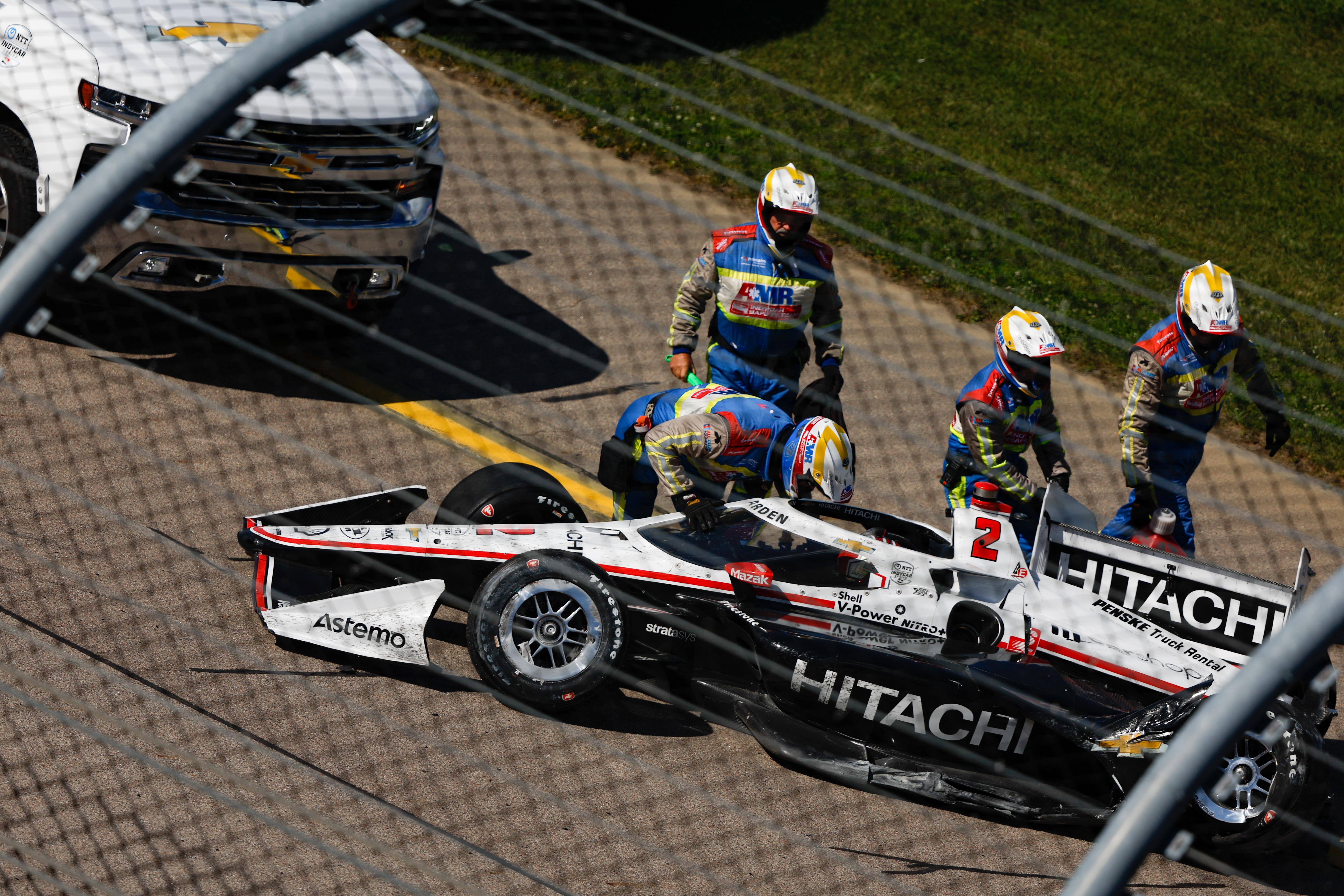 That win that was so cruelly taken from him, by the way, would have put him in the championship lead by 10 points and he instead now trails by 34 points.
When asked by The Race after his race one win whether the team sees it as a positive that it's able to win four races, or a negative that Newgarden isn't leading the championship after winning more races than other champions have in a whole year, Newgarden replied: "It's been a frustrating year in some regards.
"But it's been tempered with great results. I mean, to your point, we've had four wins. I feel like we've showed up at most of these weekends capable of winning the race.
"Fortunately four of them have worked out pretty nicely. But, yeah, it's either working out like that or it's just going sideways to some degree.
"I don't know that I want to put that on any one specific thing. It's been kind of bad timing in a lot of respects this year.
"I don't really think it's anyone's fault. I don't think we have a problem in any part of the team.
"For whatever reason, we have odd timing on most of these weekends. The other weekends where there is no odd timing, we win the race!
"I think if we could find the middle ground there, we'd be handily in the points lead. We can't seem to find that balance right now.
"You have to be careful trying to find it. We can't change much. It's just the way it is.
"2018 was similar to this year, we won three races, finished fifth in the championship. We had four poles, super good. We were either winning the race or something weird was happening."
Newgarden faced an uphill battle coming in to the year when his engineer Gavin Ward left for McLaren. Eric Leichtle, Ward's replacement, was one of a number of moving parts behind the scenes in the #2 team.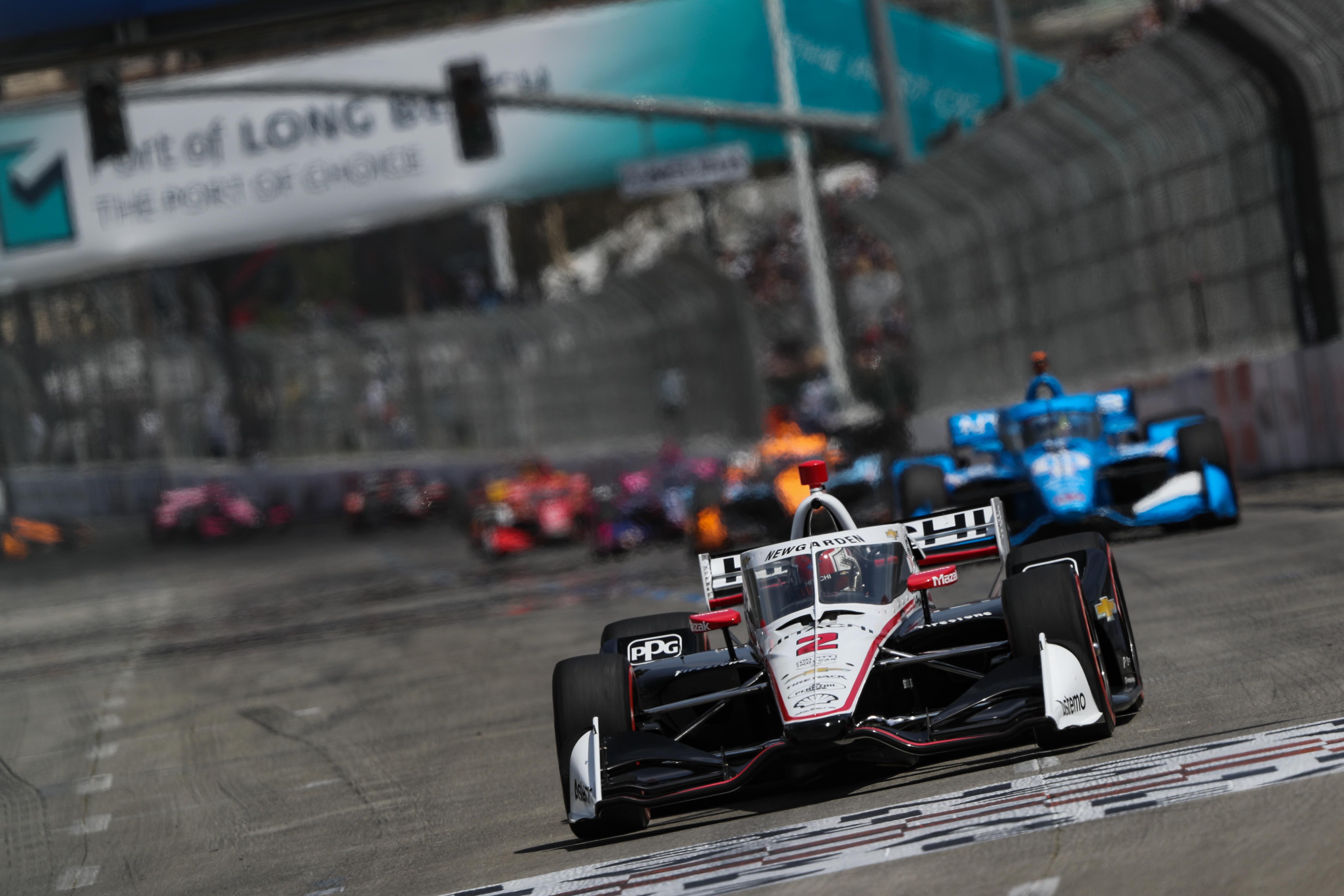 Over the first six races, Newgarden won two races and finished 16th, 14th, 25th and 13th. Since then he's added another two wins and been in the top 10 at the rest apart from Sunday's second race crash.
Newgarden's team-mate Will Power is having the opposite season where he's won one race, but only had three races in 12 outside the top four. And that's in the same car, under the same roof.
Some of the off-season movement on Newgarden's #2 car has certainly played a role. But those coming in have adapted well. It's just the standard is so high that even tiny things can derail an IndyCar weekend, never mind a team trying to gel and adapt to new people.
It's perhaps pertinent for Newgarden to point out 2020 because that was one of his best years – especially given that he didn't win the championship – and 2022 might be going the same way currently. He won three races – on an oval, street circuit and road course – inside eight races to start this season, he'd completed that triple before any other driver had won more than one race.
Like at Iowa, Newgarden's peak performance defies all logic. But even that is not enough in one of the world's toughest open-wheel series.
Of course, he can be proud of seasons like this and 2020, but they'll ultimately be forgotten in 10 and 20 years' time if they're not converted into top three finishes.
There's certainly no lack of effort in any part of this team. A story from last weekend demonstrated that when Newgarden explained his shock at what one of his pit crew had gone through to make it there.
"Kyle LaPier, my left front [tyre changer], about died two days ago," Newgarden said.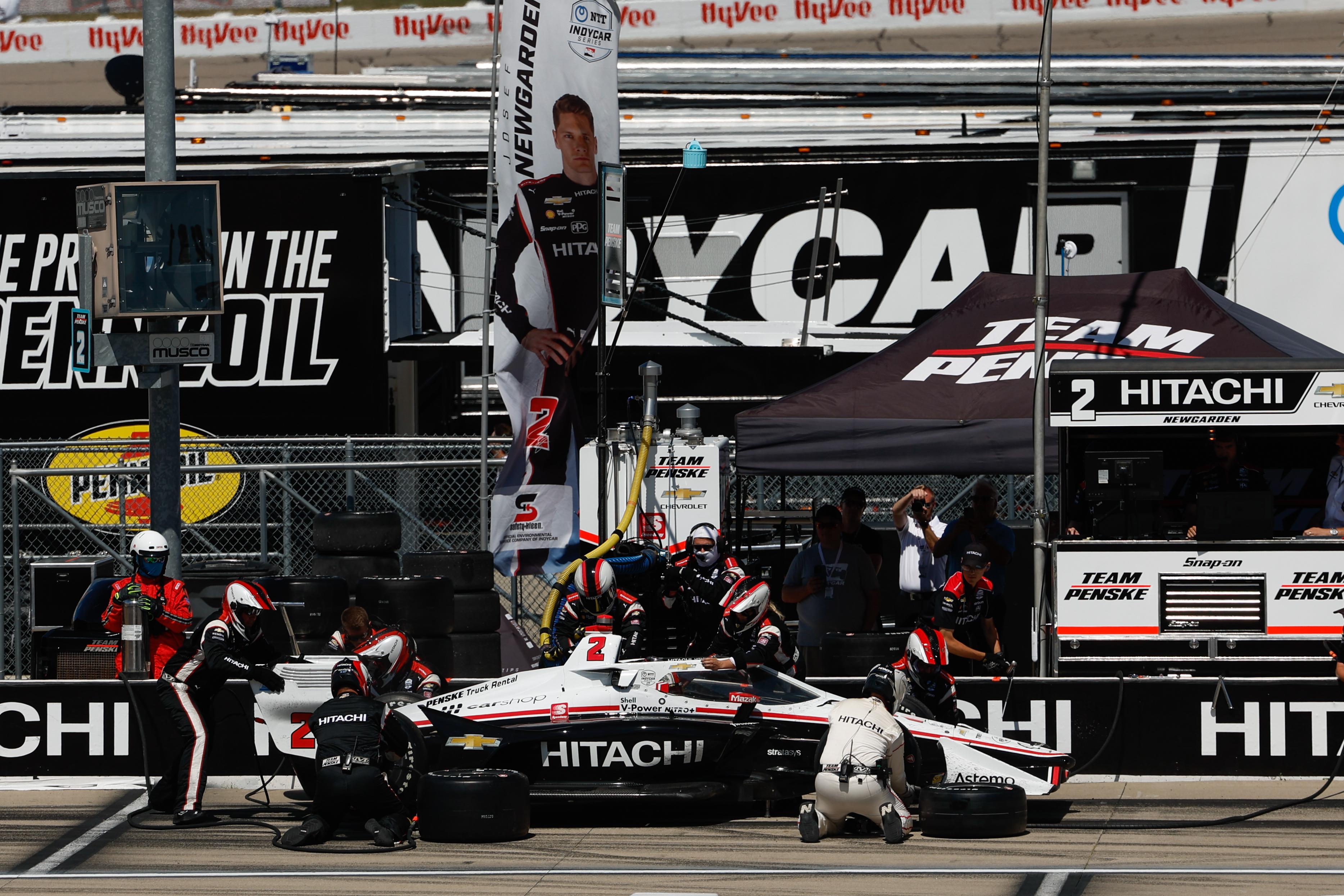 "He was mowing his lawn, got attacked by a hornet's net. Was in the hospital 24 hours ago. Got released.
"I don't know how he got here and pitted my car, but he did. That dude almost died 48 hours ago.
"He was ready to rock. Doesn't care about 100-degree heat.
"You ask me about my pit crew: Kyle LaPiere, what a champion."
If there's one thing to be happy about in both cases, it is that LaPiere and Newgarden appear to have walked away from two significant incidents unscathed.
Let's hope this is the case through Newgarden's Indy weekend too now he's able to fully participate.