You know the story. There's a talented group of people but they just can't get the funding together to compete where they want. It's going to cost them an entry into the next event/race.
This isn't that. This is the tale of an experienced driver with a new backer willing to take care of the cost of an Indianapolis 500 entry, but which still couldn't force its way on to the grid until 30 seconds to midnight.
Sounds bizarre, doesn't it?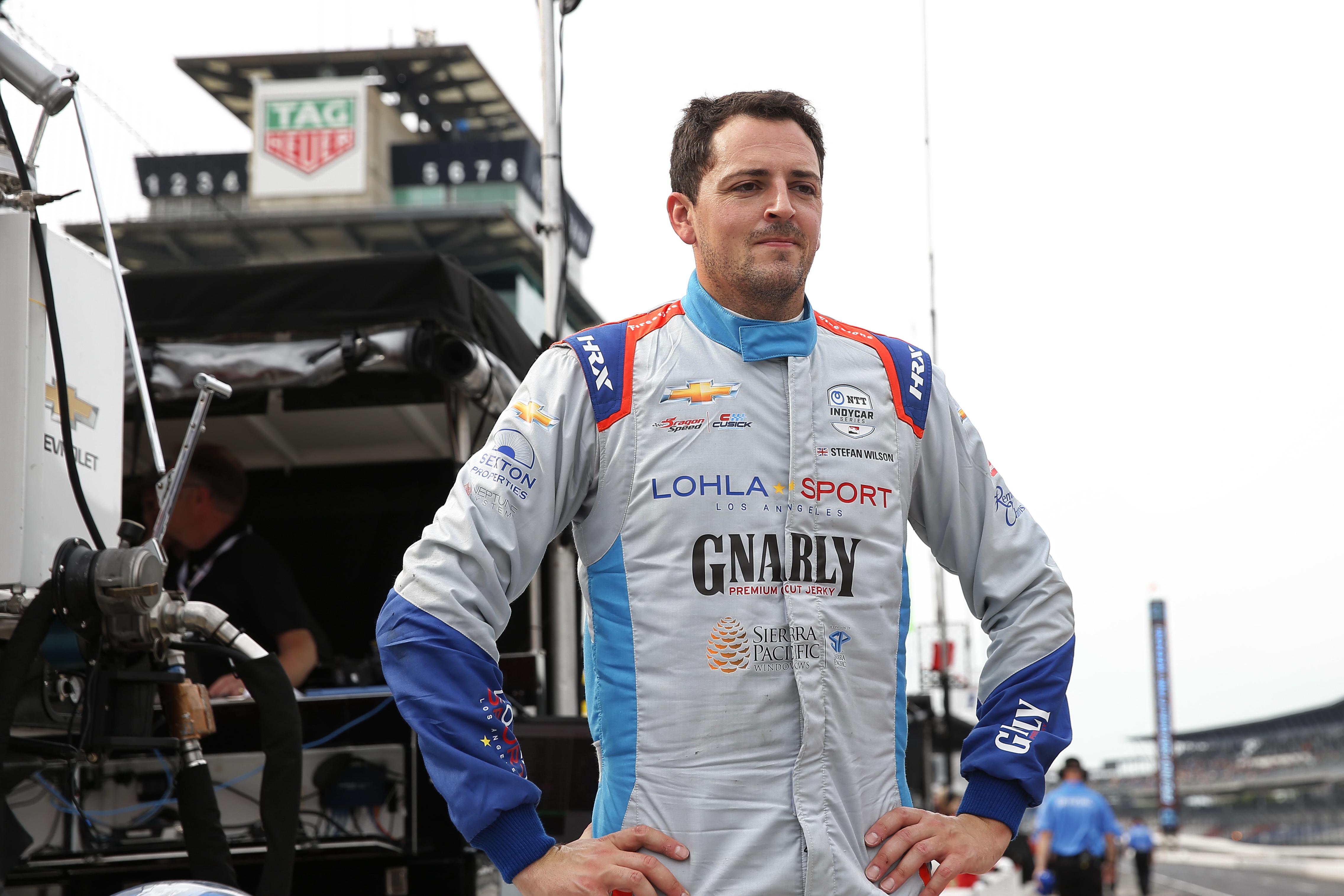 Stefan Wilson was at an event and allowed to drive Don Cusick's stock car back in 2021. They hit it off, and when Cusick – who started watching top fuel dragsters in the 1960s – asked how he could get into motorsport, Wilson replied that he could show him.
Eight weeks later, they were in the Indy 500 together in an entry run by Andretti Autosport.
"I gotta tell you, it's amazing from a fan standpoint. I tell everybody, it's the equivalent of sitting in the locker room with Tom Brady before the Superbowl, then walking out onto the field for the coin toss and then being on the sidelines with headphones on hearing every play," Cusick tells The Race.
"It's a full-immersion experience as a team owner, and it's amazing.
"From the business perspective, I've got a lot to learn but I feel like we've made progress."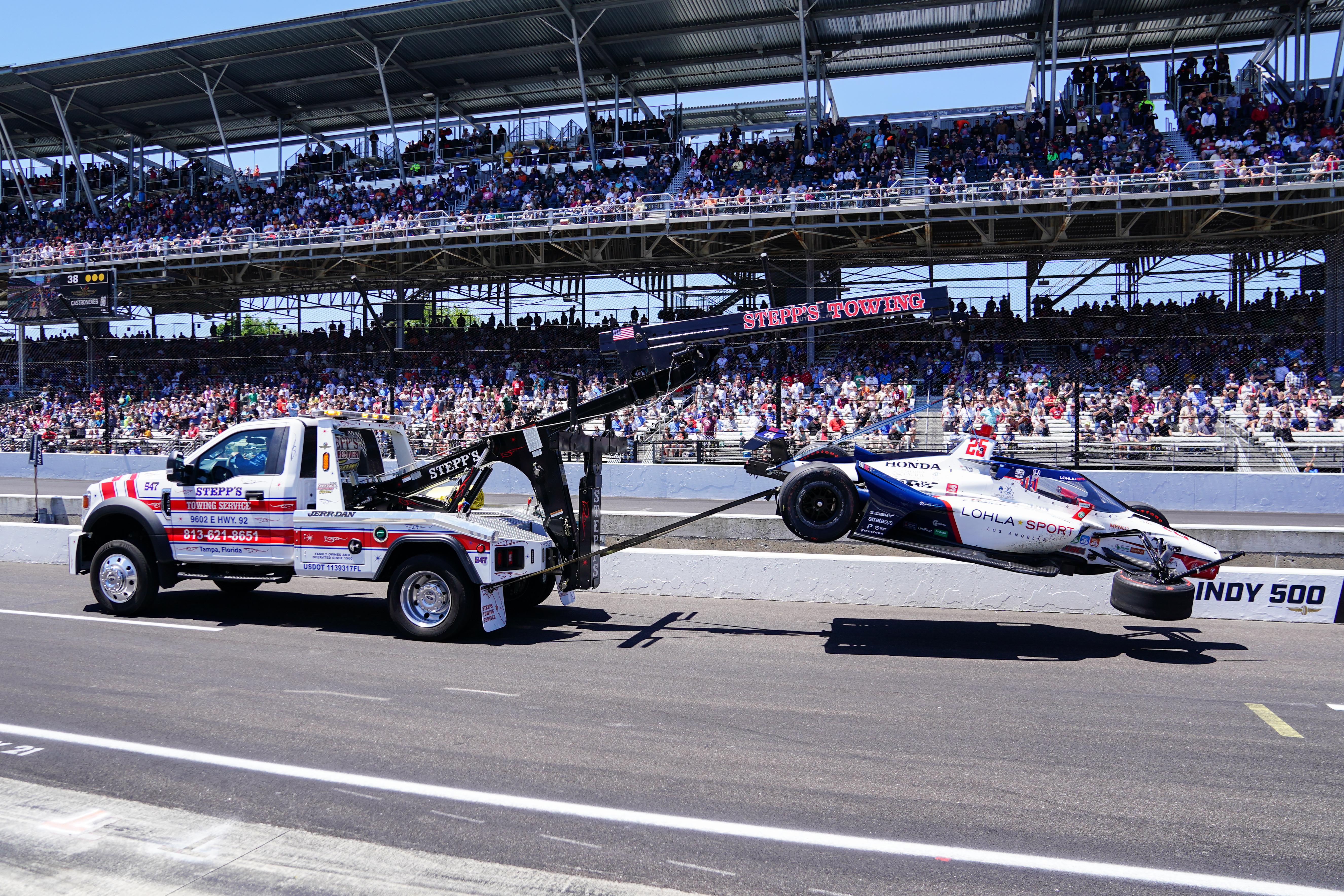 Cusick and Wilson basically agreed on the spot that they wanted to contest the race again in 2022, especially after the Indy 500 did not go Wilson's way – with a tricky qualifying, then a crash caused by locking brakes in the race itself.
However, despite having the money in place, staggeringly a deal couldn't be put together. IndyCar is approaching the end of its current engine and chassis regulations cycle, so spares are at a premium, and suppliers and manufacturers don't want to make any more equipment than they have to.
There's also the issue of an expanded IndyCar grid, and even more expanded grids in other series, which has made it tough to find the right personnel to staff a programme.
"Immediately, we had all the partners sort of recommit and that was back in June, last year," Wilson tells The Race. "And [it seemed], like, easy! It's all sorted. It should be super simple.
"But it's a really strange time in motorsport in America. There's so much interest in the sport in general, that it's made it really difficult for teams to add extra cars at the 500.
"Because a lot of the crew guys you'd normally be able to pick up for the Month of May, they're already part of a programme.
"Every one of those cars, it's on the track, or another series is utilizing crew personnel that otherwise would be available for an Indy 500 outfit.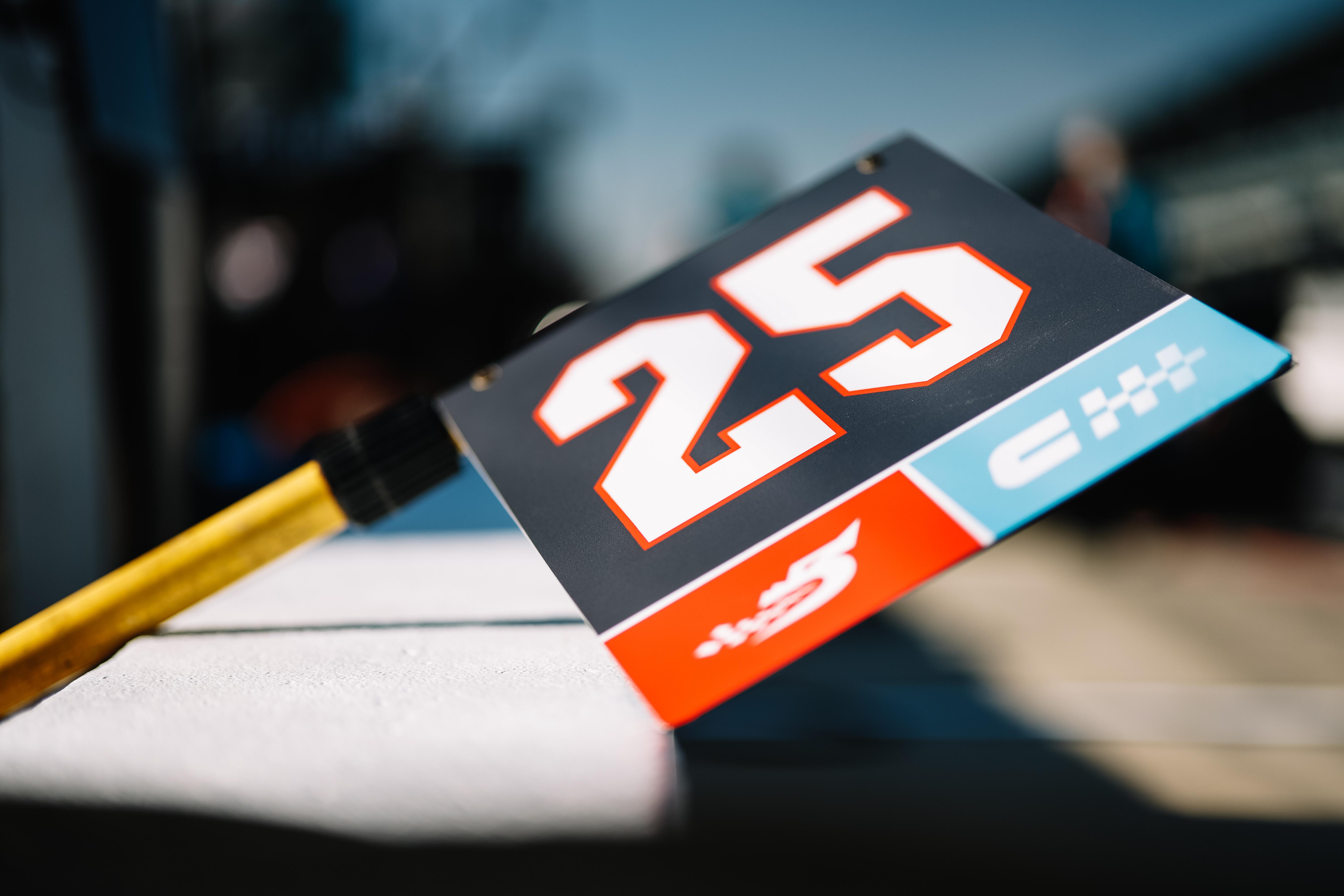 "It would have been really easy for us to partner again with Andretti Autosport and they wanted to do that too. But they couldn't get the engine.
"There was a shortage on the Honda side. There's 17 Hondas in the race and only 16 Chevrolets, so, Honda was reluctant to add more than 17.
"So that kind of really was the roadblock on the Honda side. And on the Chevy side, everyone was just maxed out, no one could really add an extra. So it was 12 months of a rollercoaster ride, lots of twists and turns in the road. Deals we thought could happen and didn't.
"Five weeks ago, I really didn't believe this would even happen and to have most of the components and not be in the race would have been really bad.
"That would be lot of work to not end up in the race and fortunately, we just kept persevering and some of these last few elements sort of fell into place and allowed us to really put everything together and make this happen."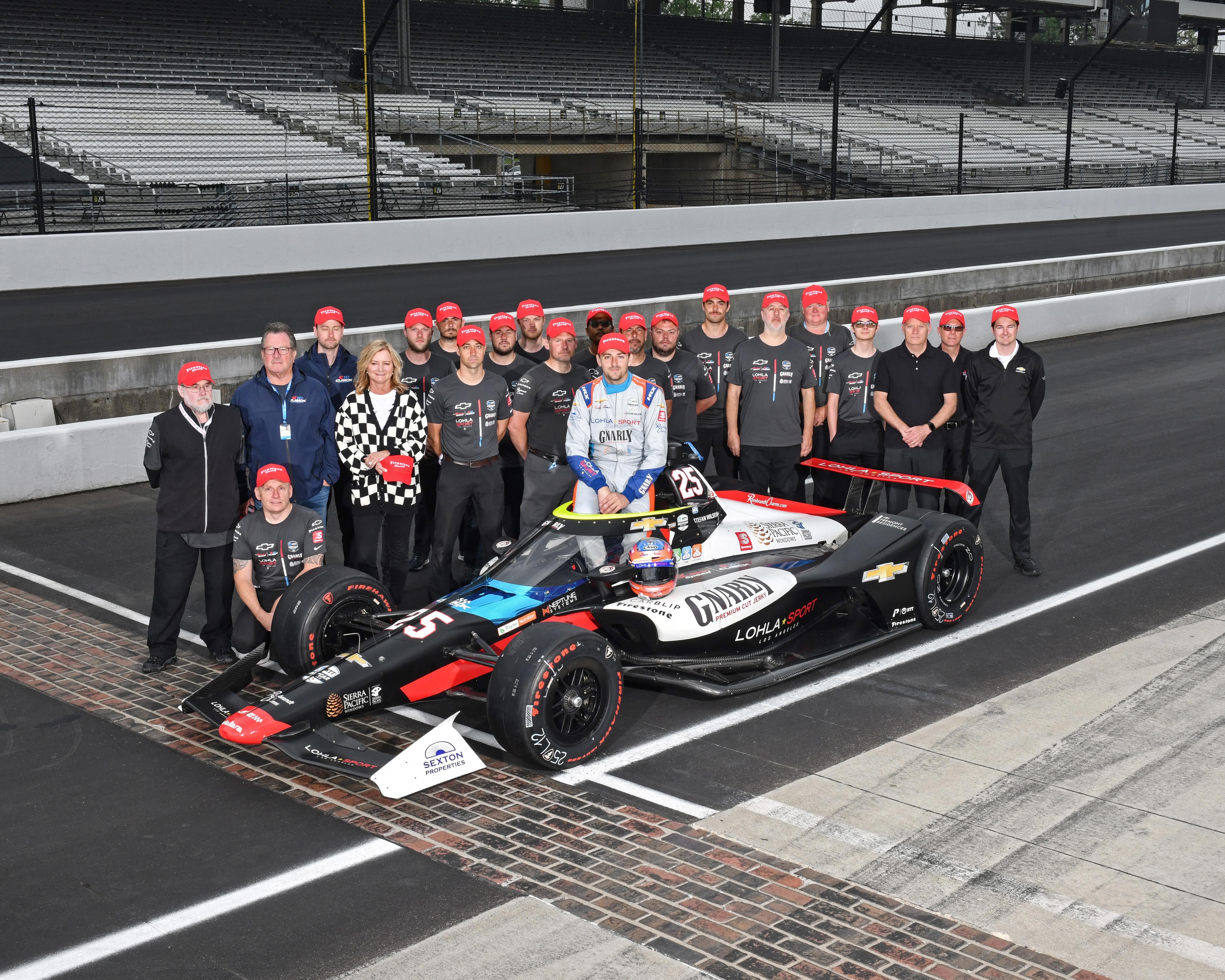 When another Andretti collaboration was off the table, it really became a race against any other potential entries, because there were 35 in 2021 – so with Honda supplying 17 cars and Chevrolet providing 16, any additional teams or entries were a strain on Cusick Motorsports being able to persuade its way in.
After Juncos called time on a second entry, reportedly turned down by Ryan Hunter-Reay, that opened the door for Cusick to sneak onto the grid. AJ Foyt Enterprises provided its fourth chassis, but Cusick still needed a crew to run it and in stepped DragonSpeed – which last ran the event in 2020 – with a little assistance from IndyCar president Jay Frye.
Still, Foyt's involvement and how much it has supplied for this programme – it's a Foyt car with all of the components developed by Foyt – with DragonSpeed parachuting in the crew to run it, has gone really under the radar.
The two parties pulled off a rapid changeover from the Saturday before qualifying to get the Foyt car driven by Tatiana Calderon in the Indianapolis road course race to oval set-up, and it made it out for practice on Tuesday, the first day.
"I wish it was easy," added Cusick on the tribulations of the entry. "They say money can't buy happiness, it can't necessarily buy a good IndyCar ride either!
"For us, it was frustrating because we did have the money and we wanted to run more races and we just could not find the team that wanted to do it with us.
"We talked to everybody you would expect that we talked to, all the rumoured teams and things, it's all true, I can confirm that and we just couldn't do it.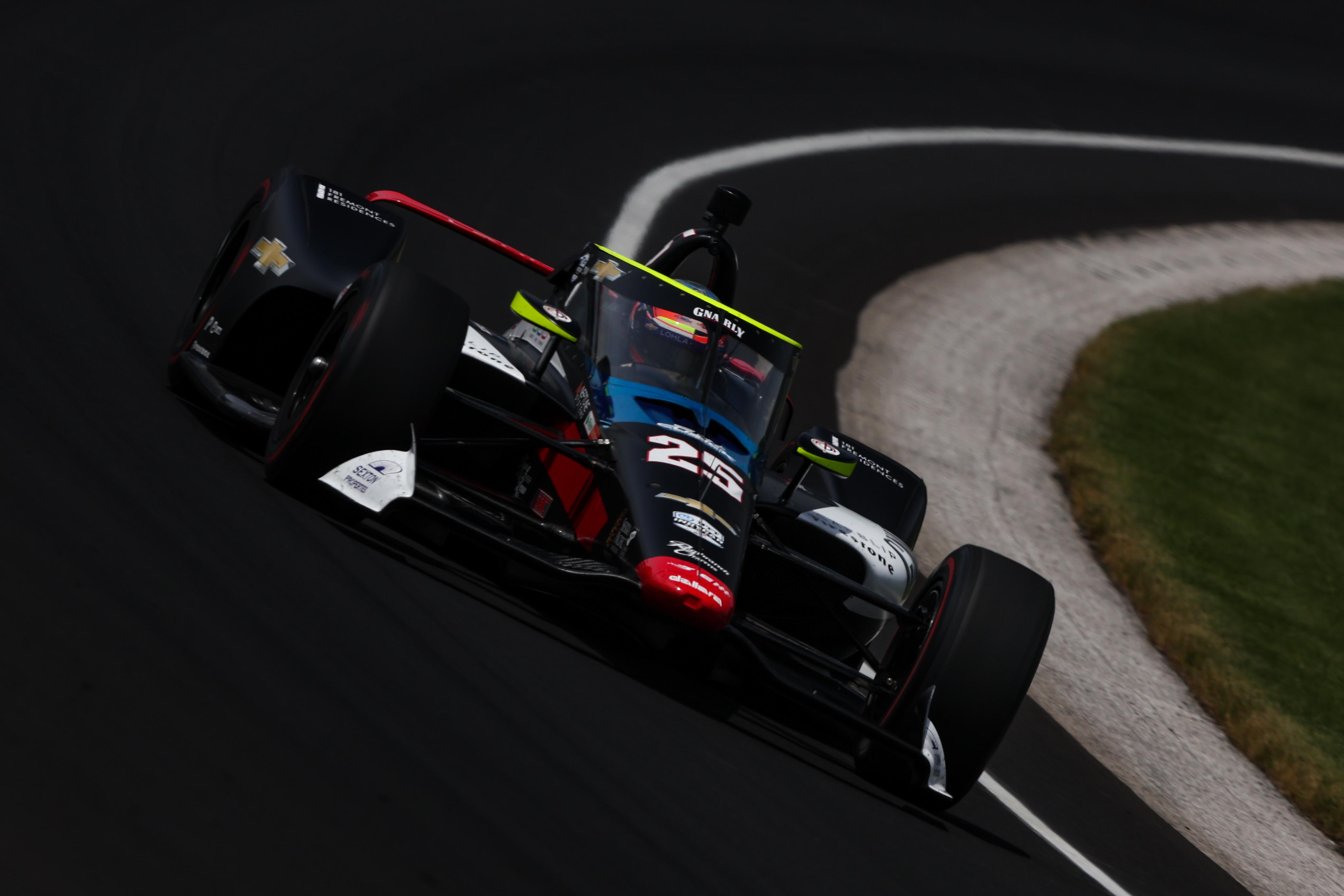 "If it goes well with DragonSpeed, I think we've got our team for 2023. We've got a lot of great sponsors. So we'd like to do more races. Elton [Julian, DragonSpeed boss] and myself, I feel like, we've had the first date, now we're going to see how the relationship goes.
"I would expect we will try to buy a car and if not a full season in 2023, at least a part of it. Just kind of build on it.
"But we've got a tonne to learn. It's a bit like drinking from a firehose. I was in the radiation protection business, that was my company. So it's a whole heck of a lot different. But it's way more fun."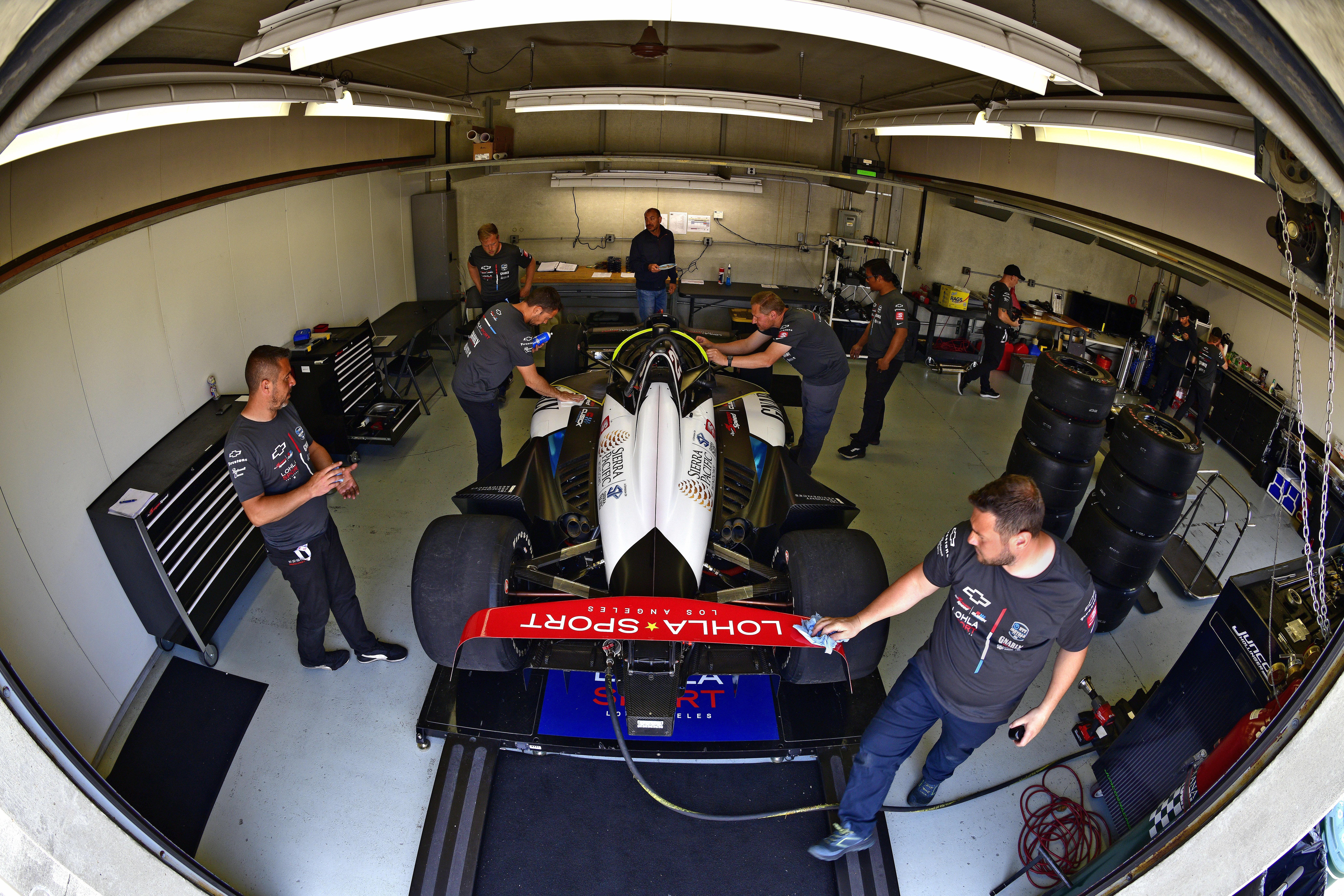 The team has the unusual feat of qualifying for the Indy 500 without having set a time – another quirk of the rollercoaster story behind its entry – as second gear was installed in third by accident and vice versa, which meant when Wilson changed gear he all but destroyed the engine.
With inclement weather on Saturday the team didn't get out, but with no bumping it was guaranteed an entry anyway.
Luckily for Wilson and Cusick, the entry didn't look out of place in Monday practice despite not bagging many laps in May.
But for an entry that had the backing it needed and still nearly missed the race, just being on the grid is going to be vital experience for a team that, in one way or another, is looking to stay much beyond a cobbled together Indy 500 entry.
Assuming there's someone out there that wants to take its money and provide it with equipment.
For now, the attention turns to Sunday's big race. But there's already one eye on how that will impact the future of this plucky team that has battled even harder than most to make the field – even without turning a qualifying lap.