Off the back of four straight IndyCar manufacturer championship defeats, Chevrolet came into 2022 reinvigorated – winning four of the first five races with the same record in poles.
But that pales in significance to the company's desire to win the Indianapolis 500.
"It's interesting, because IndyCar is probably the only series where every sponsor, team and manufacturer is only here because of this one event," Chevrolet's IndyCar programme manager Rob Buckner tells The Race.
"And you feel that through the whole year, it only lasts three hours, and it determines whether you succeeded or failed in that entire calendar year.
"We don't hide from that.
"We know that Chevy is in the IndyCar Series to be here on Memorial Day weekend. So I try to think of it like that pressure is a privilege to be able to be here and do it."
To understand how far Chevy has come, you have to look at where it's been. Last year it felt defeated at the 500 and ended the season with poor performances. It felt like it was lacking in almost every metric when it came to sector times on different types of tracks to Honda, its main IndyCar rival.
"Last year, we didn't really do anything well, to be totally honest," Buckner admits.
"We shouldn't have to explain the results. They speak for themselves. So everyone in our programme left Indy last year, whether it was qualifying or the race, we were pretty dissatisfied with our performance.
"If there was anyone in the group that left here happy, I would be asking questions as to how and why.
"So we tried to focus on road course, street course, ovals, overall fuel economy, overall reliability, all while pushing a lot towards the 2.4 litre and hybrid development [next generation engine].
"So we've kind of been asking everyone to do numerous tasks at once. So far, they've done a really good job at that."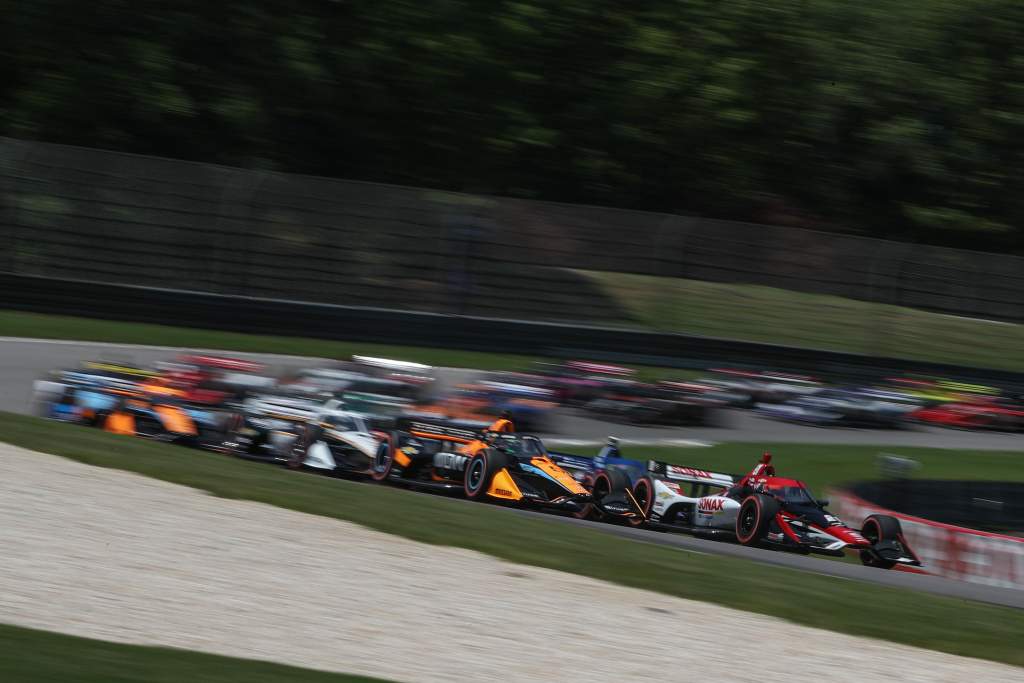 When you consider the results Chevy has had this year, it's spectacular.
We're into the 10th year of this engine being used, both manufacturers have squeezed seemingly every last bit of performance out of the units.
And then Chevy effectively says to its troops at the end of the year: 'we need to improve in every measurable unit, and some that you can't measure too!
'And, by the way, we also need to finish developing this new hybrid engine, and it's crucial to get that right immediately, too'.
The hybrid unit has been delayed, but it's still an area of focus.
Its drivability upgrade for 2022 has been the major factor in helping its drivers to unlock more car performance – perhaps best evidenced by winning the first four races in a row, and it took a wet race at the Indianapolis GP for Honda to break through.
As you're probably beginning to understand when you read Buckner's quotes though, Chevy isn't happy it's done yet, or that it can take credit for what's gone on in '22.
"I think the first few races our teams helped us look very good," he says.
"I look at Barber, I think us and Honda were pretty much equally matched. And we had [Rinus] VeeKay with the Carpenter team and Pato [O'Ward] with McLaren, did a great job through that whole weekend.
"And a lot of it's like, when our drivers know we're showing up with a competitive package, then mentally they know their engine manufacturer's behind them, they have what they need.
"And we've kind of been riding that positive wave of team execution. It takes everyone to do it.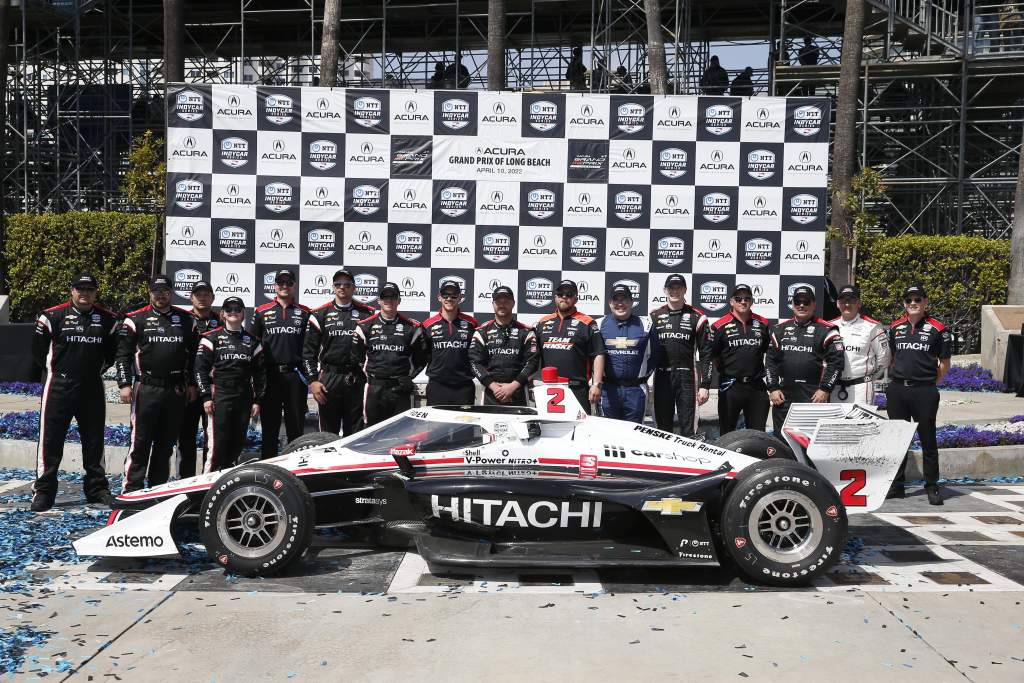 "Long Beach, I look at [Josef] Newgarden's pit crew and him. At Long Beach I don't think Chevy as a whole stood out in any huge positive way, it's just everyone did their job and we got the result we were hoping for."
Now of course, we've come full circle and we're back to the Indy 500.
The drivability upgrades aren't going to be as effective on an oval as they are with managing the handling on a road course, so Chevrolet is leaning on another area of gain.
It's well trodden ground that Ray Gosselin – an ex employee of Chevrolet's partner Ilmor before engineering Ryan Hunter-Reay for his career at Honda stalwart Andretti Autosport – has come back to the programme and has made a huge difference.
"Ray brings a race engineer perspective, and race engineers look at a weekend and an event way differently than engine people do," Buckner adds, and Gosselin has played a key role in Chevrolet working more closely with the teams at the track and with a new perspective.
It's already committed to a more 'sum of the parts' approach to building its engine, in terms of how it can advise and help integrate the package better with things like aerodynamics and cooling.
Originally a combined motorsport group, Chevrolet's NASCAR programme is now separate to its other activities which allows the key IndyCar personnel to focus on IndyCar. While Honda's entire IndyCar programme is all in one factory, Chevrolet works with both Ilmor and Pratt & Miller. That could be a disadvantage, but the triumvirate is working together closer than ever before, and that's helping to explain its strong results.
Sadly for the firm though, its May has not gone to plan.
The two Ed Carpenter Racing cars made it to the Fast Six but Chevy was well beaten to pole by Honda, Chip Ganassi and Scott Dixon for the second year in a row.
"There's definitely things on the engine programme we can improve on," Buckner says.
"We had some feedback from our teams that were in the top 12, just on shift cleanliness.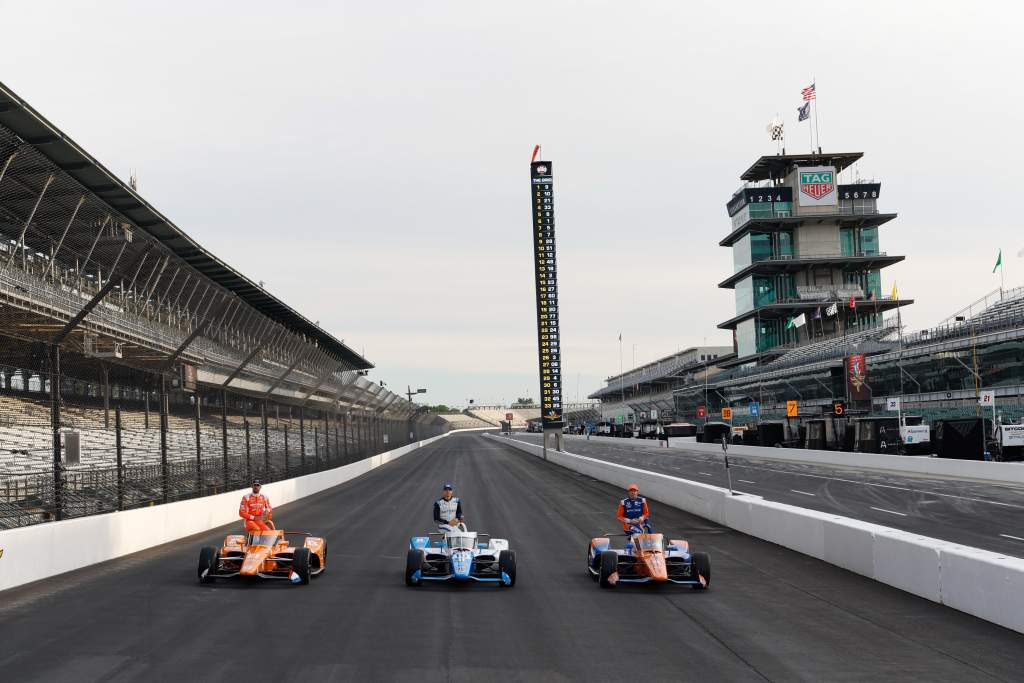 "I think it's always important, we have to be very honest with ourselves. Why did we not have more cars in the Fast Six? Why did we not get pole?
"I don't think we had anything to match the #9 [Dixon] car's outright pace or the four lap average they put together so he was quicker outright and very solid on average.
"And that's the second year in a row, they've set the bar.
"So it's a little humbling and discouraging when the #9 car was the target coming in. They found performance on top of last year and to their credit, they executed it perfectly.
"We always know the Carpenter cars with Rinus and Ed, they don't leave much on the table.
"It was a good day for that. We've had a lot of years now with Carpenter qualifying well here.
"We tried to get over it quickly, because we're not conceding the race yet. Starting third, and fourth, we've got other cars. Overall, we've shifted forwards in the grid, just not to where we were looking to be."
Now the focus has shifted to the race, where for the first time this year on-track performances have put a damper on things from Chevrolet's aspect.
But it had a host of cars last year able to come through and challenge for the victory from all sorts of positions, and overall it has qualified better this year, around four places per its average qualifying position.
So what does Buckner think of its chances?
"A lot of it, I think, is going to come down to if next weekend's really hot," he reckons.
"It'll be difficult to get from the back to the front.
"It's so close. I think there's no race pace differentiator on the engine side, it seems like a lot of it is just going to be working with our drivers, having the right fuel mixtures ready to go, making sure we've got a reliable package.
"We'll do all we can over this week to get ready. Next weekend's the big prize, so we will aim for redemption there."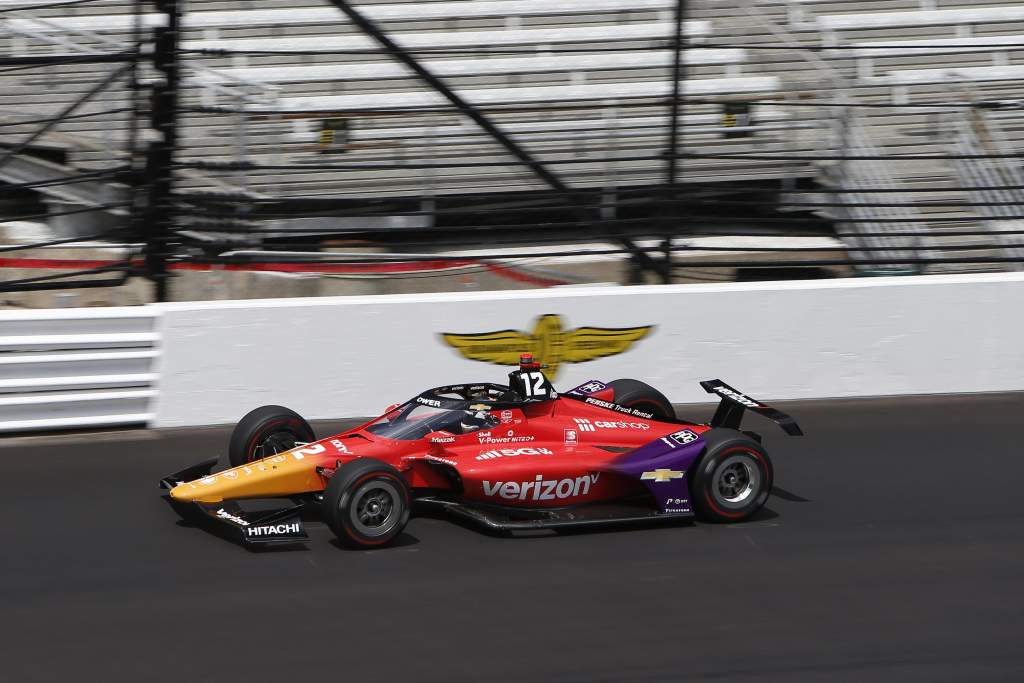 So far in 2022 you'd have to say Chevrolet has already achieved its redemption given its turnaround in form.
But as we know, the Indy 500 is why Chevrolet is in the series, so the result on Sunday is really what counts.
Now it's time to see if its personnel have been stretched too thin in its all-round pursuit of improvements, or if it has pulled another rabbit out of the hat to continue the theme of 2022 so far.
HONDA 'PLEASED AND DELIGHTED', BUT THE JOB ISN'T DONE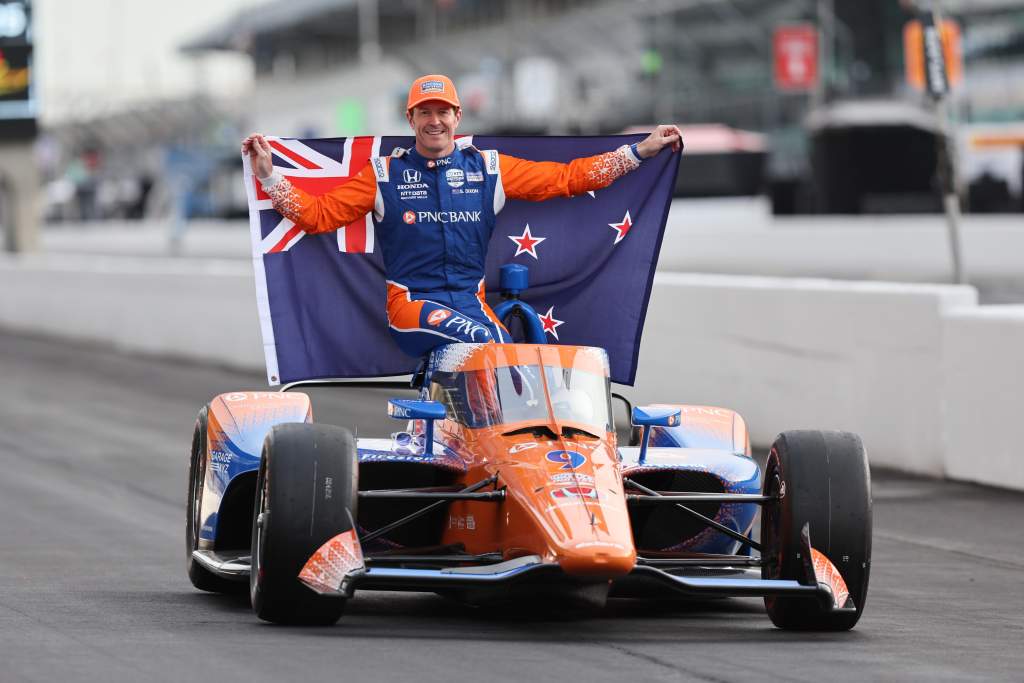 Ex-Ferrari Formula 1 engine chief David Salters, now president at Honda Performance Development, is happy with his team's rebound after finally putting a 2022 IndyCar win on the board at the Indy GP earlier in the month and then bagging a 13th pole in 22 races at the Indy 500.
"We're pleased and delighted for what should be the obvious reasons," said Salters.
"A huge shout out to the Ganassi team, which again, the key is in the word, team. So they've all dug down and found all this stuff, and just executed tremendously well, and been really smart.
"And the same goes to the people at HPD – everyone sort of dug in, calmly worked through everything we can to help find performance. And I guess it worked!
"So we're pleased, it's only part of the story, there's the main event on Sunday. So we're partway there."
On Chevrolet taking a leap forwards, Salters added: "Hats off, you respect your competitors. It's tight, isn't it? That's good for everyone watching. Obviously, I'd prefer it was less tight, but that's me being selfish and to have an easy life!
"They've improved, we've improved, the whole thing's going forward. I mean, you saw it, that's the fastest pole in history. So that's extremely satisfying but shows everyone is working their butts off."
A big role in this year's pole for multiple reasons was the new format. The old system would have led to Dixon being knocked out of qualifying on Saturday with no chance to go for pole, although he admitted to The Race that Ganassi might not have taken some of the risks it did in 2022 qualifying last year.
It also presented a new issue: an extremely condensed time period between the Fast 12 session and then the Fast Six pole fight immediately after.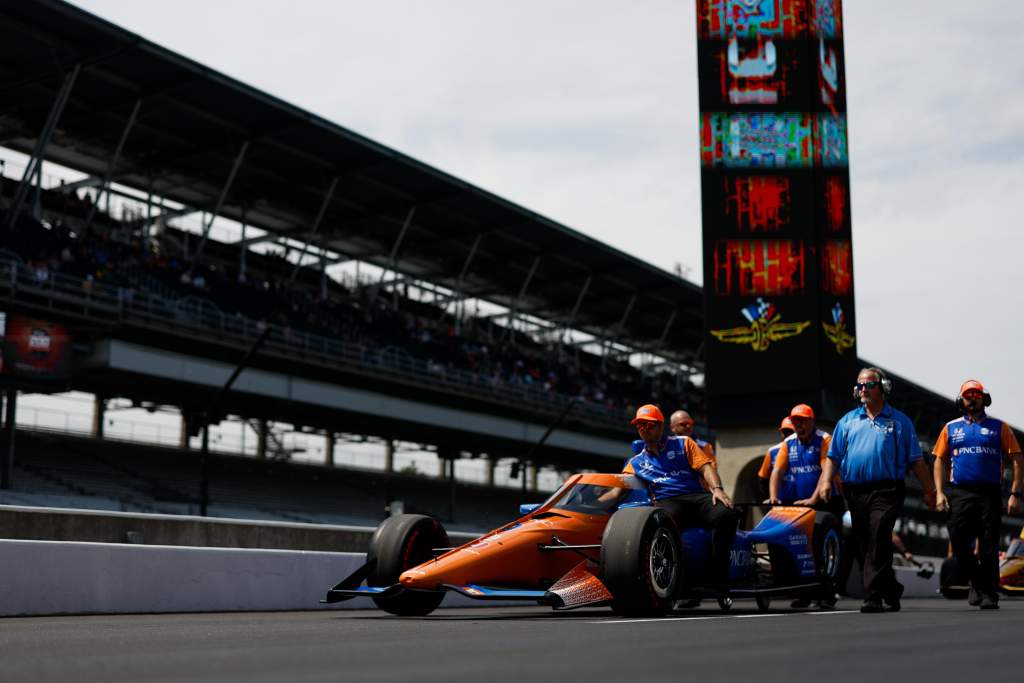 Luckily for Dixon he went first in the Fast 12 session and last in the Fast Six, so he had the perfect scenario. It's not that alone that gave him pole but it was certainly advantageous.
But just cooling the cars in time for them to be in the optimal window was an issue for the engine makers.
"Change is opportunity in some ways, isn't it?" Salters adds.
"Our development methodology in terms of preconditioning the car, the cooling the engine, etc. That worked well. That's a lot of effort we've been putting in beforehand.
"So we thought about it and actually, the way we manage our powertrain worked well in that scenario and the fact that we optimise, we precondition the out-lap and then it's a balance because you're trying to get the engine to be at its peak, but the driver needs to have the car at its peak, and the tyres up to temperature and all that sort of stuff. So you're trying to balance all that."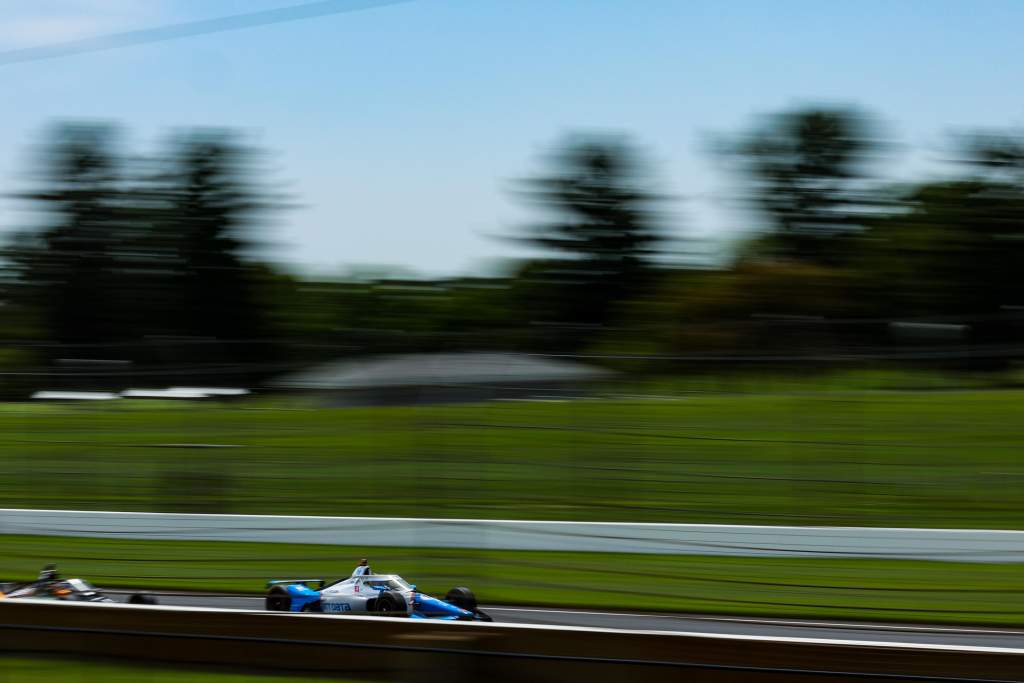 HPD was bringing new parts/trialling new engine preparation techniques as recently as practice last week in a bid to extract the last few tenths for the race, as well as perfecting fuel mixtures in Monday practice.
On Honda chances of a third-straight Indy 500 victory, Salters added: "How are we feeling? Good, I think. There's years of effort that goes into this.
"It's a combination of all the steps that we've taken over the years of developing powertrains, vehicle dynamics, aerodynamics, all that sort of stuff.
"We're feeling OK.
"I'll tell you Sunday evening, more precisely."