Here's Jack Benyon's last selection of the highlights of The Race's 2021 content, and it's a celebration of his IndyCar podcast co-host's burgeoning writing skill
It's been one of the highlights of my career so far to host The Race's new IndyCar podcast, primarily because of the quality my co-host JR Hildebrand brings to the table.
He offers a level of gravitas it wouldn't have otherwise with his knowledge and appreciation of the sport's history as much as his finger-on-the-pulse nature in the current series too.
Sometimes I just tee him up like a golf ball, turn my mic off completely and listen to him smash the next point 300 yards down the fairway.
Perhaps you could say Hildebrand's talents were made for a podcast and it's hardly surprising – but where I certainly was surprised was with the quality of the written work he has chipped in this year.
Of course – that's not to offend Hildebrand's burgeoning career writing for publications in the States – but JR's top 10 drivers of the year feature was genuinely one of the most enjoyable pieces I've read all year regardless across the whole website.
That's what I love about The Race, it's a melting pot of styles, new approaches and absolute rejection of the adage 'we've always done it this way so we must continue to do so'.
JR's top 10 was certainly a departure from The Race's 'norm' if such a thing exists. Anything that contains the lines 'the m'f'ing phoenix (Romain Grosjean)', 'it's like saying "oh yeah, Michael Jordan, definitely a top-five guy"' and 'WHAT THE ACTUAL F**K' has my vote for checking out something different, but brilliant.
---
The Race IndyCar Podcast host JR Hildebrand explains his ranking of the top 10 drivers this season, which is also debated on the show
As I discovered after our mid-season driver rankings for The Race IndyCar Podcast, there are some mild complications that come with rating your fellow drivers as an active competitor. But it was such an interesting process to consider that I'm back for more.
I've done a fair amount of statistical analysis of IndyCar's top drivers this year but, for the sake of this list, also looked a step further at how they ranked and compared to their team-mates, and considered some of the "what-if" scenarios that factor into a driver feeling out of place relative to their final championship standings.
Honorable Mentions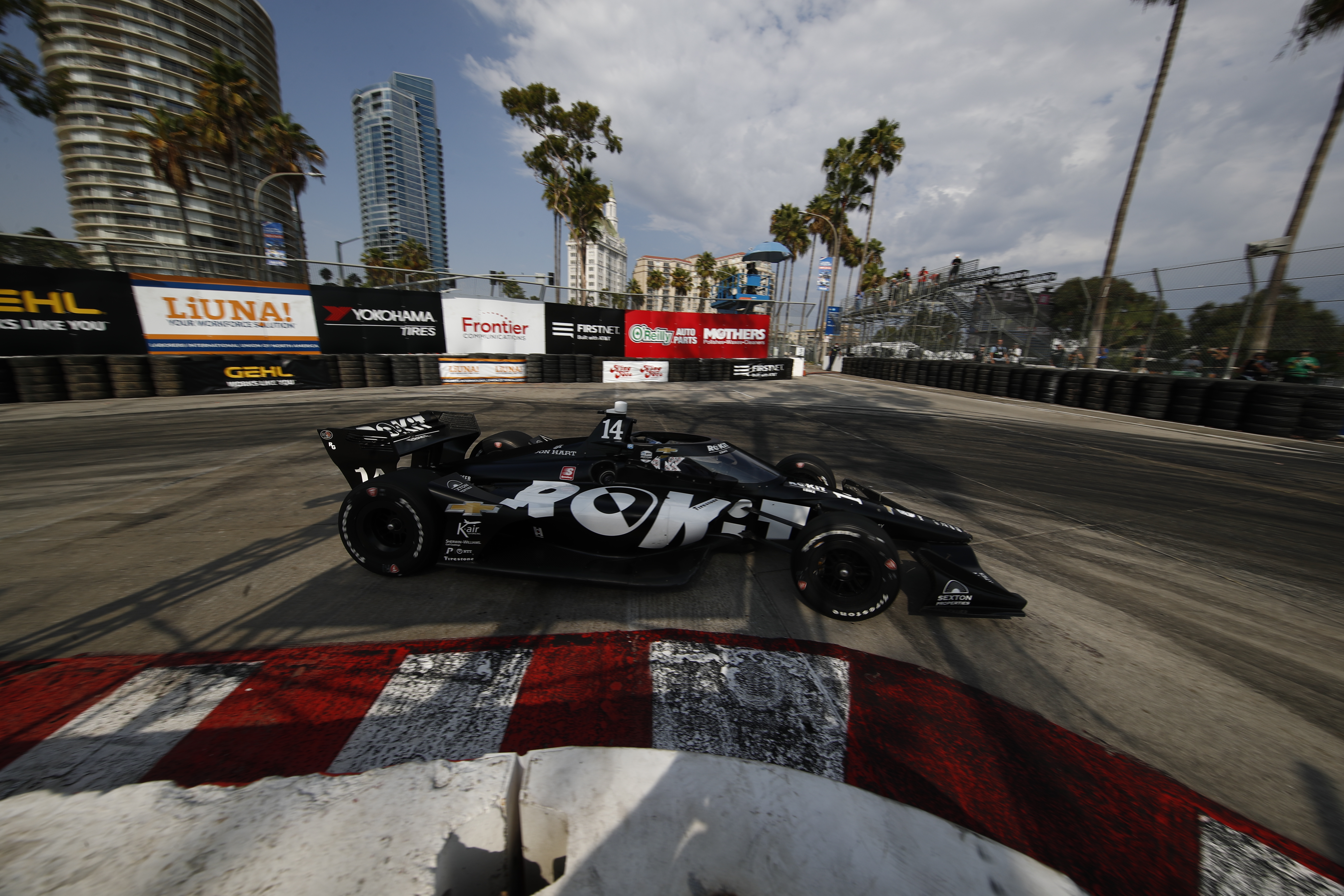 I'll keep this brief, but a few drivers that just didn't wind up having the seasons I thought they might or didn't have quite the highlight reel performances that tied together their evident speed and effort through the year were Sebastien Bourdais, Scott McLaughlin, Simon Pagenaud, and Felix Rosenqvist (with a bit of bias toward the end of the season).
Bourdais is the giant-killer that never seemed to have things go his way, McLaughlin was impressive to the point that it made us forget how steep a learning curve he was up against but just didn't smash a full weekend in the second half.
Pagenaud was consistently in the mix but didn't find that race-winning formula, and Rosenqvist got put through the wringer at a new team next to Pato O'Ward and had a big mid-season shunt. However, he deserves some righteous recognition for two Fast Six appearances in the final three events, which isn't easy to do.
There are other guys that could easily be on this list because the whole field is stacked, don't @ me about this particular part…
10 Will Power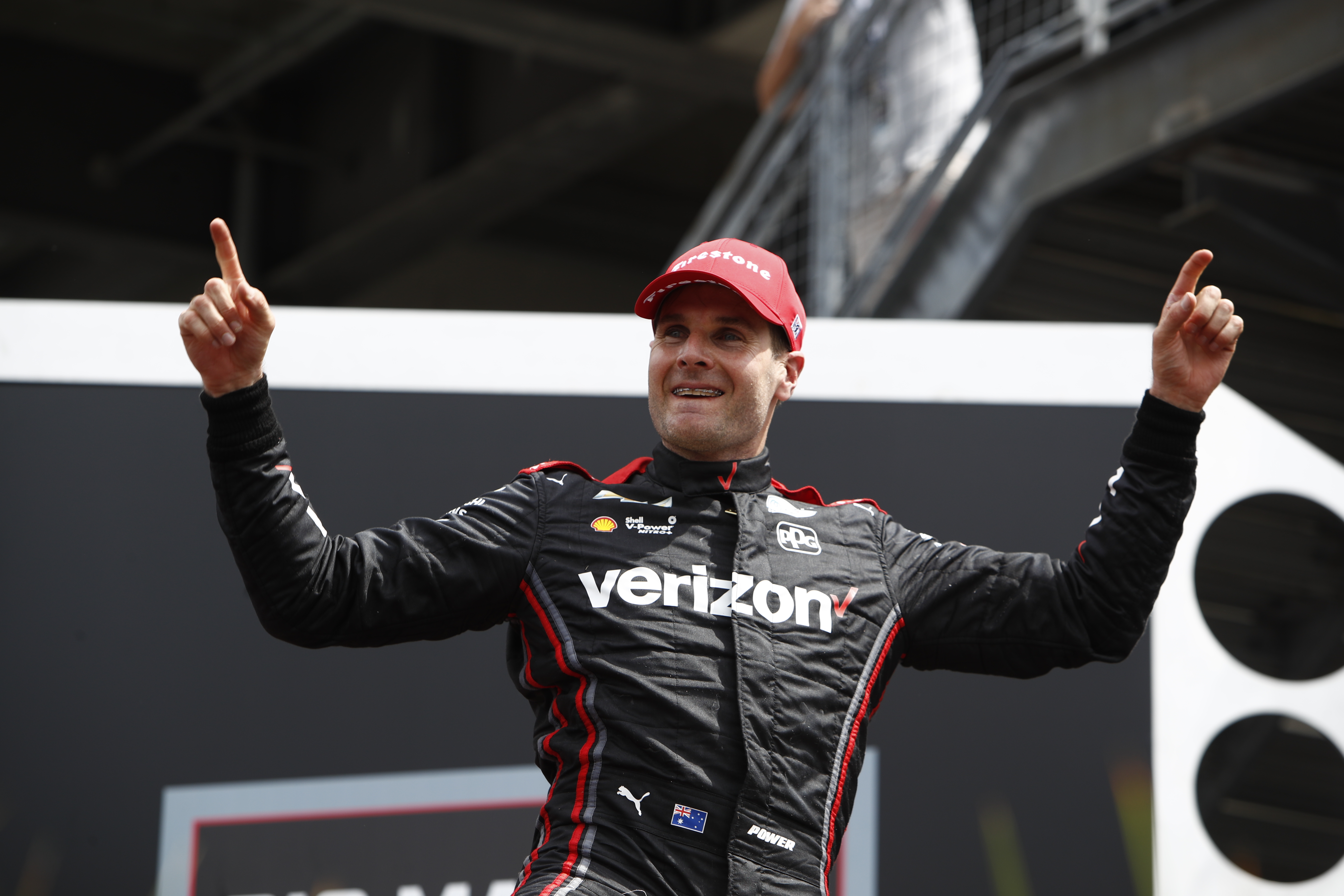 While Will absolutely had enough of those signature knockout-punch bouts of speed to be on this list, they were fewer and farther between than we're used to seeing.
Detroit 1 was unquestionably a case where he could have vaulted himself into better standing, and I'm not holding a disappointing Indianapolis 500 against him because the speed of that car just wasn't a driver issue, but looking at the way some of his poorer results occurred (more than once with a team-mate tangle) and the year-long performance of the #2 (Josef Newgarden) squad, it's hard to argue a place much higher up on the list.
9 Alexander Rossi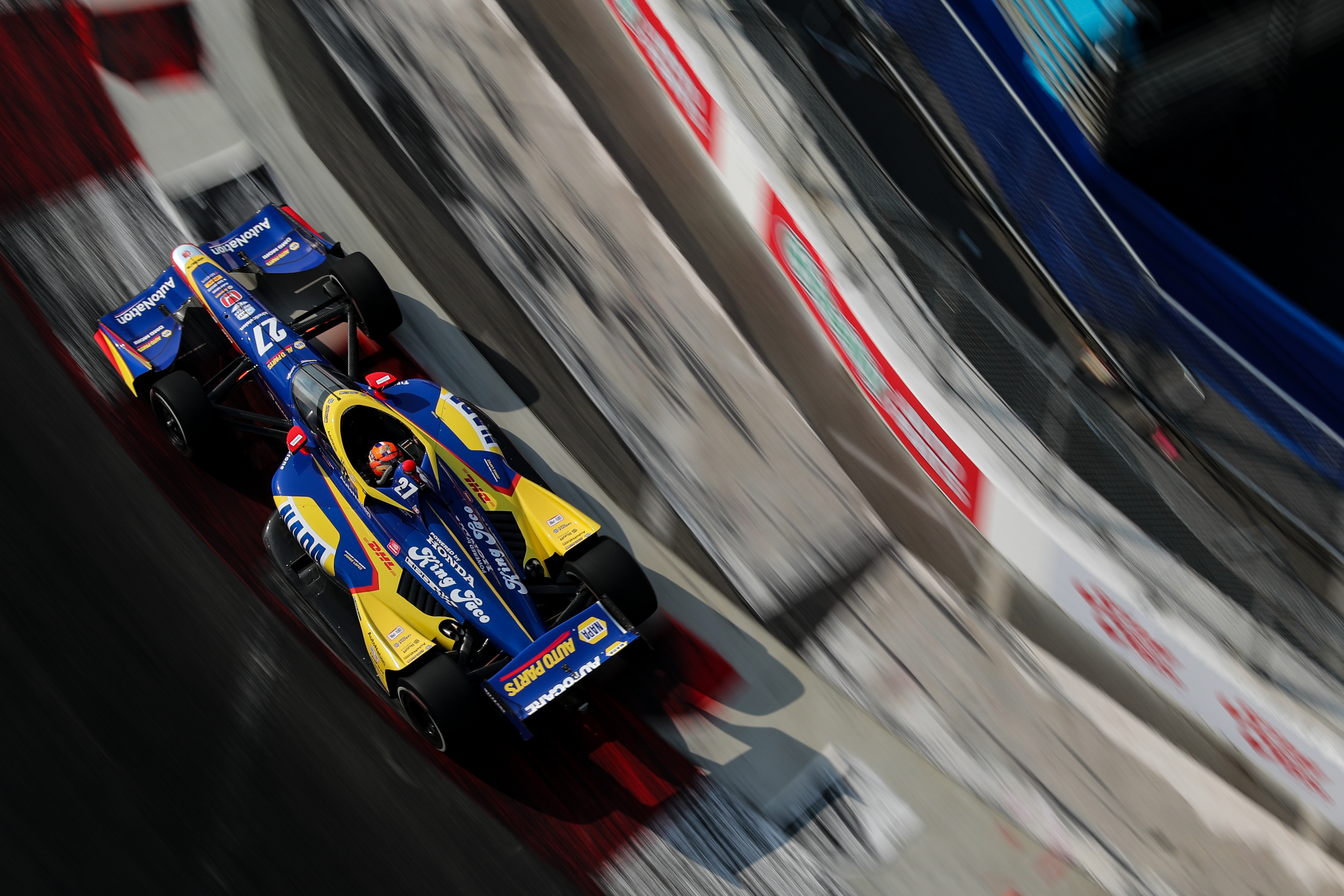 Rossi basically had a terrible year by his and his Andretti Autosport team's standards. There probably isn't a driver besides maybe Bourdais that I'd fault less for developing a post-race regimen that involved tequila this season with how many weekends went pear-shaped for one reason or another.
He makes my list here for two primary reasons – the Andretti Autosport and affiliated Meyer Shank Racing entries were all over the place in terms of competitiveness over the course of the year so it's hard for me to think that Rossi's stuff was as consistently dialled as, say, any given Ganassi car.
Despite that he wound up with the second-highest average qualifying result of anyone in the field on the back of a string of great qual efforts (and, generally, results) in the second half of the year. He's still got it, they just need to put it together more often.
8 Graham Rahal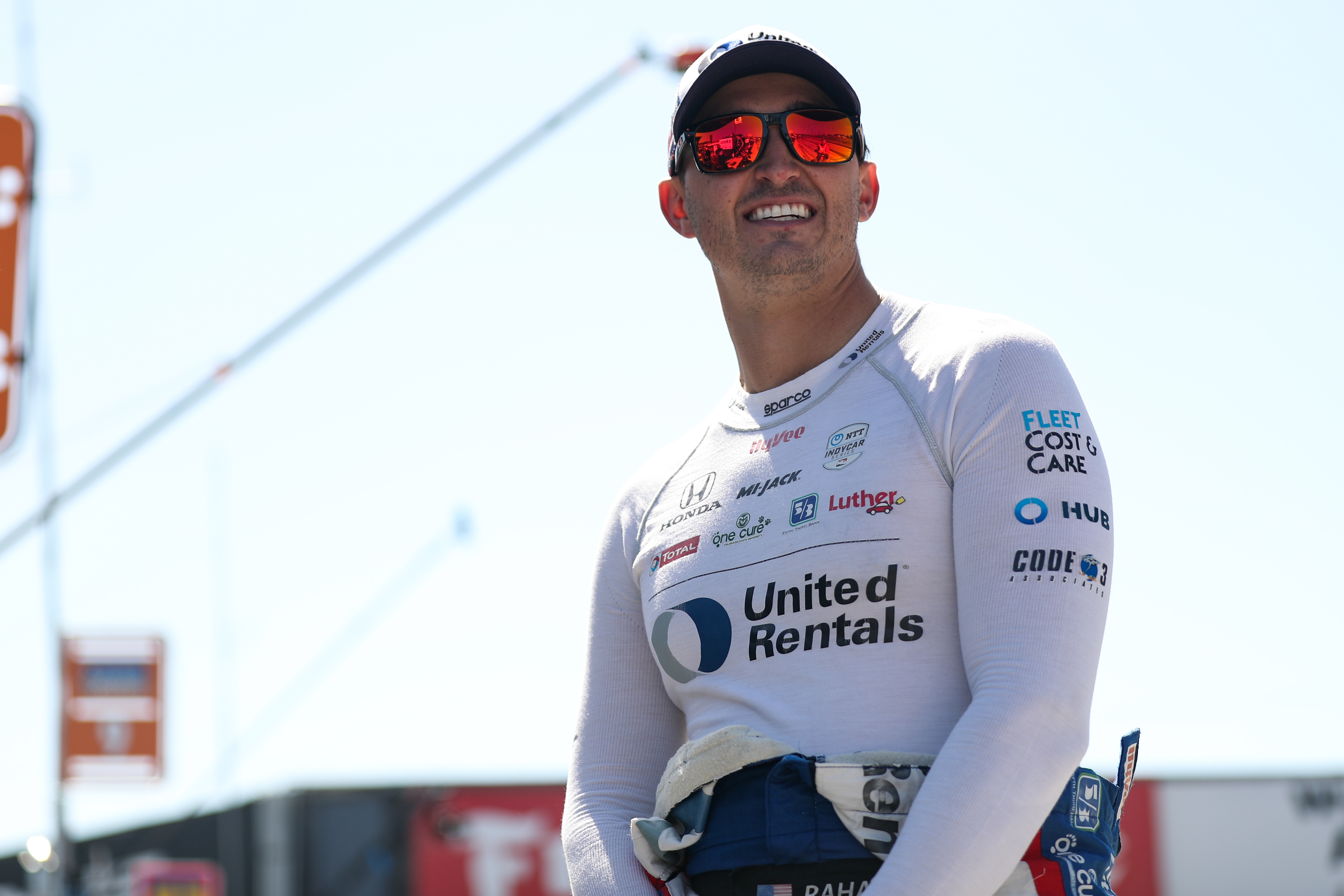 This was a fight-back season for Graham in more ways than one. Not only did he get back into genuine contention for the top five in the championship, but he did it by grinding out result after result.
He tended to outqualify Rahal team-mate Takuma Sato, which unfortunately wasn't usually saying much as they were frequently both outside the top 12.
But it's rare that you see that paired with so many finishes inside the top 10 knocking on the door of top fives.
He didn't ever seem to have absolutely dominant form which is why he's not higher on my list, but it was still, without a doubt, a very impressive season and one I'd be proud of.
7 Marcus Ericsson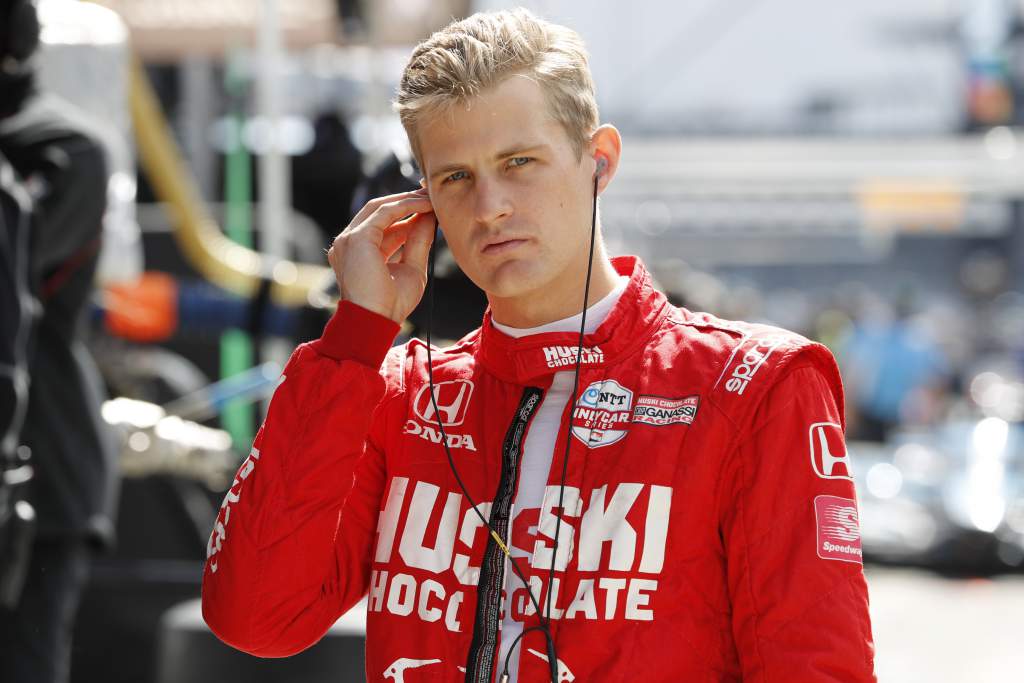 We unjustly snubbed Ericsson from even the g*ddamn honorable mentions if you can believe it on our mid-season pod, and this might feel like a bit of a slight by only marking him down as seventh, but it's not for lack of being a legit contender.
What's frankly hard to identify is just how good the Ganassi cars are as a baseline for assessing the three primary guys behind the wheel. And we'll never know, exactly.
Ericsson's qualifying pace was third in the team behind Scott Dixon and eventual champion Alex Palou, and only slightly ahead of Rahal's while being slightly worse on road and street courses over the year (a completely unimportant stat, but relevant here, I guess, because they're all mashed together in this ranking).
His two wins came from 15th and 18th on the grid, which is not to say anything about their validity – it's just a weird way to win two races. I'm putting him here based on his drive at Mid-Ohio where he'd have won the thing on outright chase-down pace if given just another lap or two, a clearer signal of true form over a race distance to me than either of his wins.
6 The M'F'ing Phoenix (Romain Grosjean)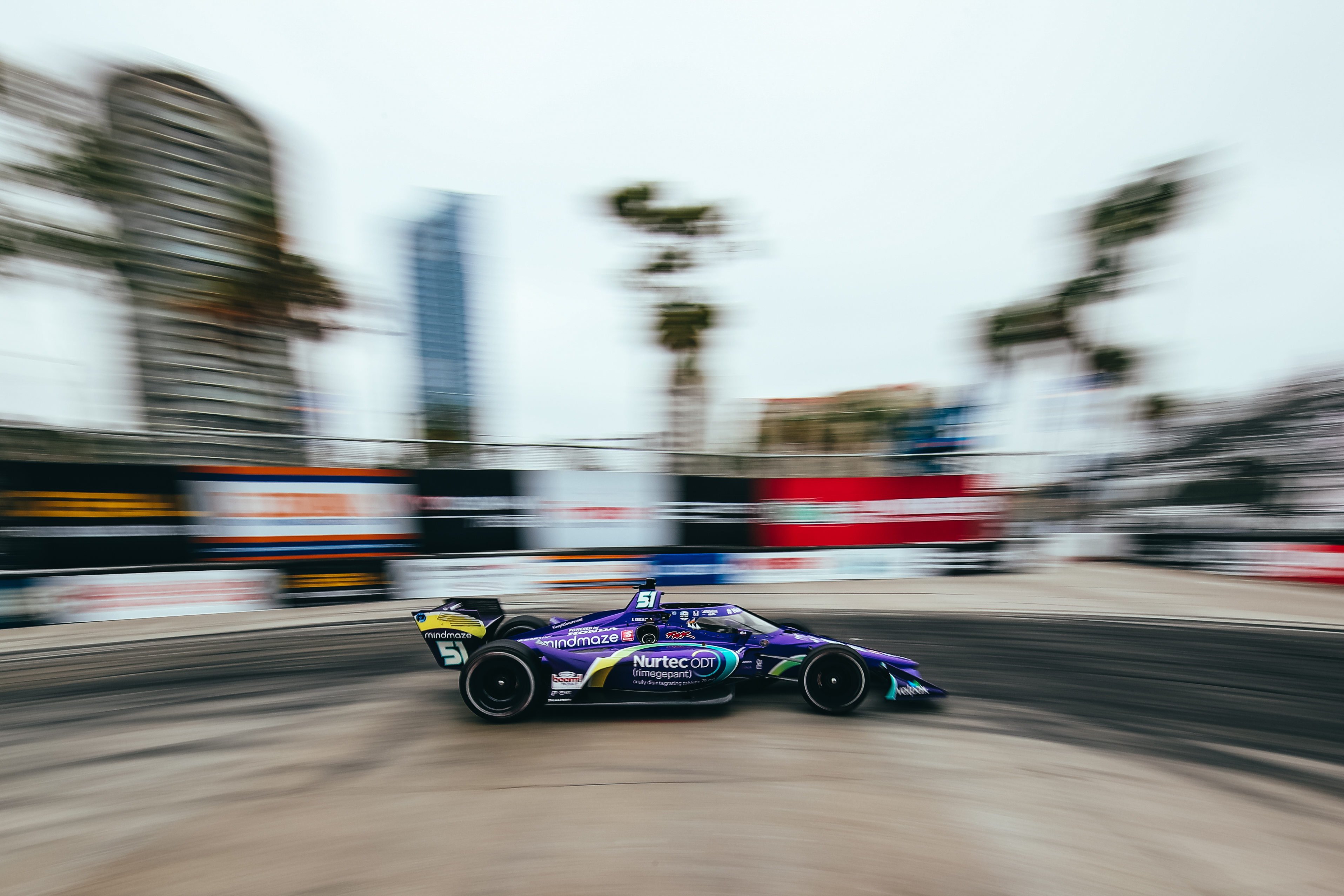 This guy was just fun as hell to watch through the year.
Setting his frequently superb qualifying form to the side, the confidence with which he raced people throughout the season was second to none and produced the most results that I'd rate as "driver-dependent" – finishing higher than another driver in the same situation.
The beauty of IndyCar is that budget can be overcome as it relates to the quality of the car set-up and I believe Romain and his Dale Coyne Racing engineering squad took advantage of that. Next year he will gain the performance of a first-class pitcrew and more overall resources to pull from, that he lacked on any kind of consistent basis this year.
Grosjean is the driver, to me, who most emphatically put everyone on notice for '22.
5 Scott Dixon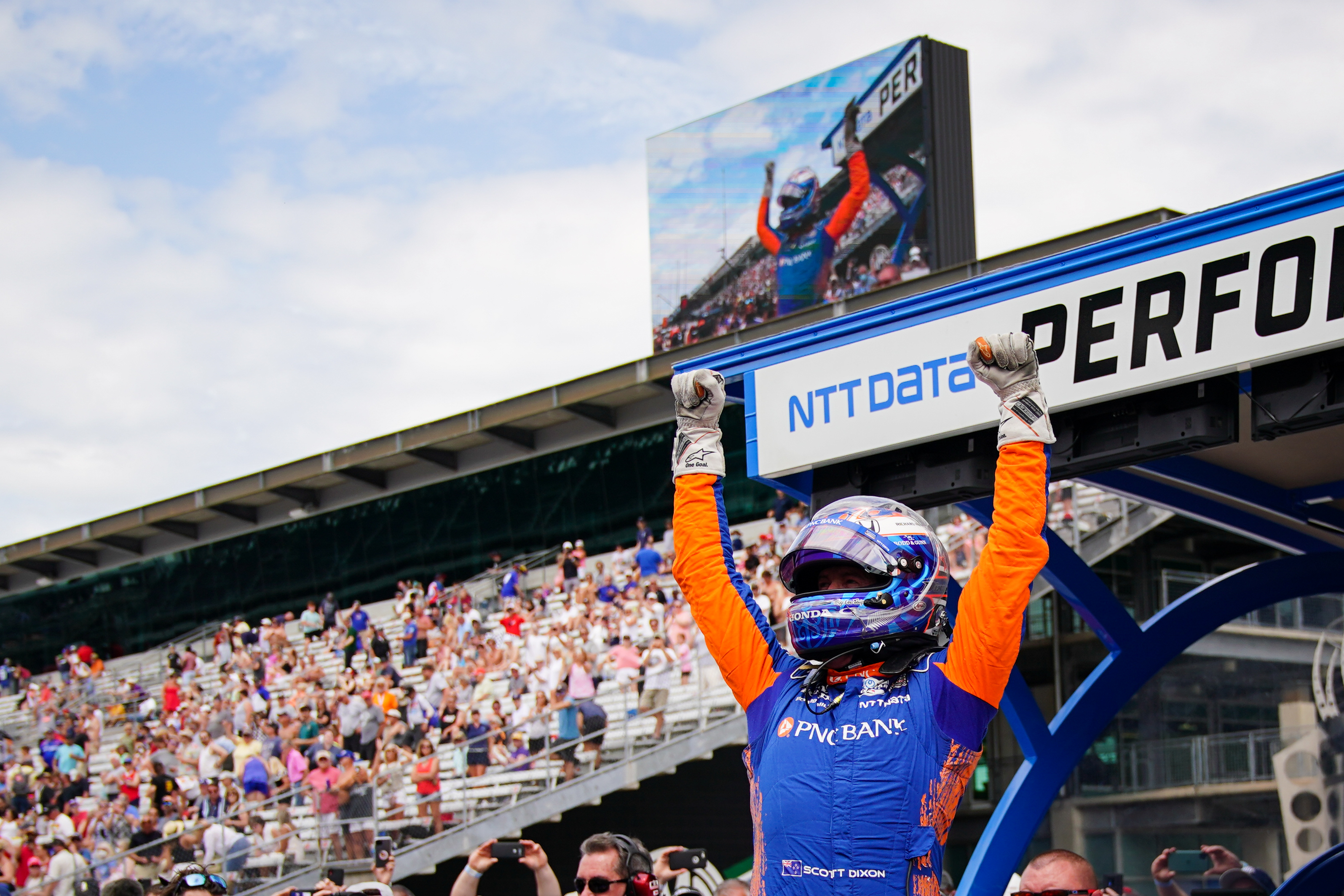 Needless to say, IndyCar's Tom Brady would not be #5 on my list of drivers when it comes to pure performance on any given Sunday, but this season just didn't go his way.
He was unable to convert one of the strongest months of May in recent memory into anything on raceday – was that his fault? No.
He was prematurely taken out of a Gateway race that he might have been a contender in. His fault there? No. But even by his own admission they didn't get things just right as often as they tend to when he's won his championships in the past, and this year, for the first time in many, we saw a team-mate of his bring it home instead.
This feels kind of like saying, "Oh yeah, Michael Jordan, definitely a top-five guy," which would obviously be a ridiculous way to talk about MJ. But for 2021, it's just how it was for my man Dixon.
4 Josef Newgarden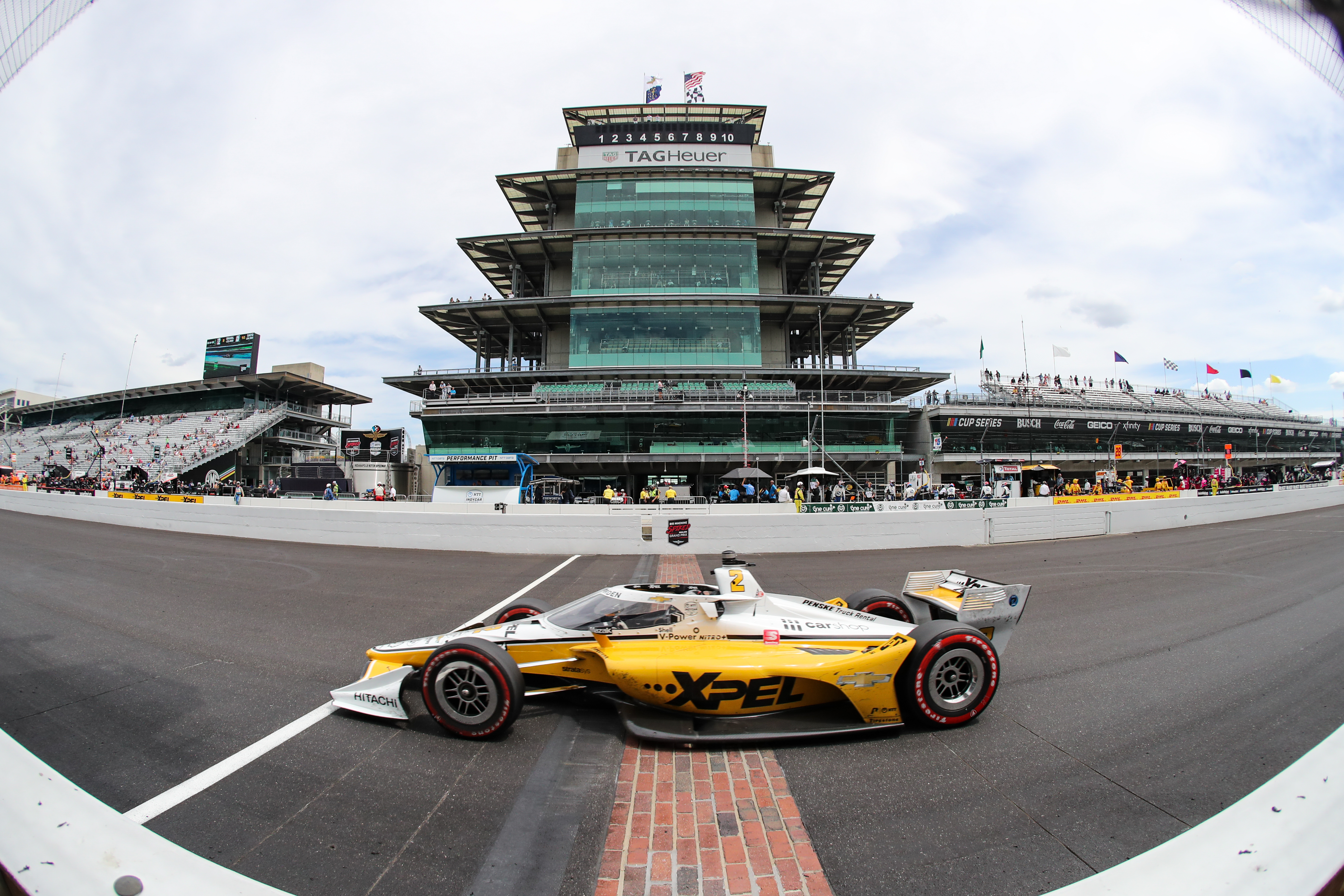 I could sort of copy and paste what I've said here about Scott for Josef. Frankly, I'm having an even harder time justifying not having JN higher up in the standings because, truth be told, he's probably my first draft pick.
He stomped out some big results this year, a few of which were as impressive as any I've seen from him in his career. He single-handedly kept Penske in the mix, which is saying something all by itself.
Four poles. What?? And he's 4th on your stupid list??? JN, it's because I love you man, and I just have the expectation that you're going to absolutely crush it all the time.
And you drive for Penske, which, although by most measures didn't seem like the team to beat this year, I'm still going to count against you.
At the end of the day, Newgarden needed to be the best guy to overcome what Ganassi was bringing to the table in the second half of the season, which he has done before, and this year he wasn't quite able to make that mark as convincingly as was necessary.
If Penske (and Chevy) bring the heat, however, I expect to be having a different conversation at the end of next year.
3 Pato O'Ward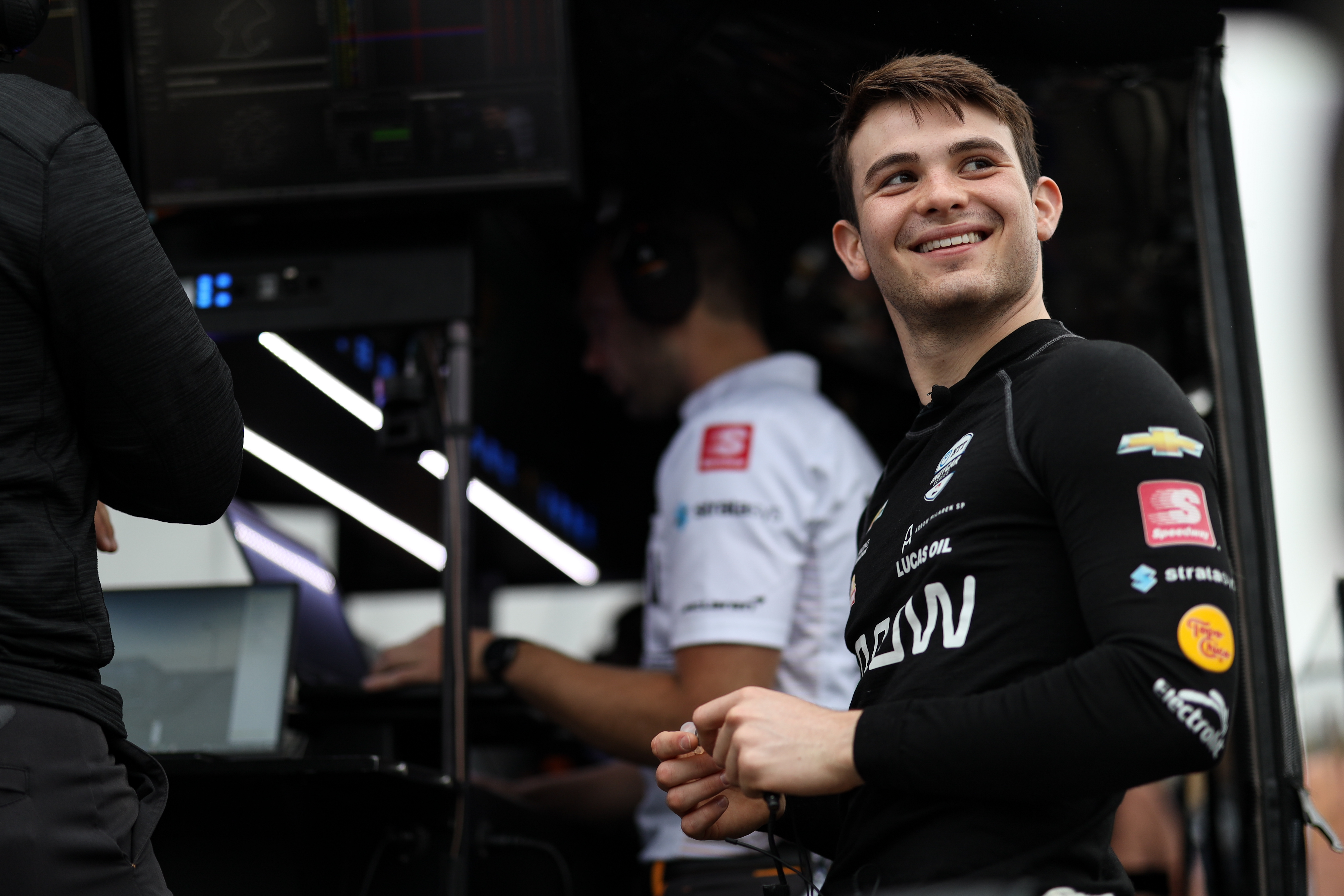 What impressed me most about O'Ward this year was simply how composed he was. He gets my nod for this list ahead of Newgarden basically on the grounds that he's driving for a much less proven Arrow McLaren SP organisation that, while no doubt on the come-up, is not yet the refined championship contender that we know Ganassi, Penske, and Andretti to be in their DNA.
O'Ward had some extraordinary "F-you" performances this year. He stuck it to everyone at Texas like only Dixon ever does, and came through the field after the late restart in Detroit like a surgical assassin leaving cold bodies out in the marbles of Turn 1 that never knew what hit them.
His pace was inconsistent through the year, and although it's hard to separate that from what he had underneath him, it just turns out that when he was not in contention he was often really not in contention.
If he and AMSP fix that, he showed he's got all the physical and mental goods to make good on it, and that's going to be a problem.
2 Colton Herta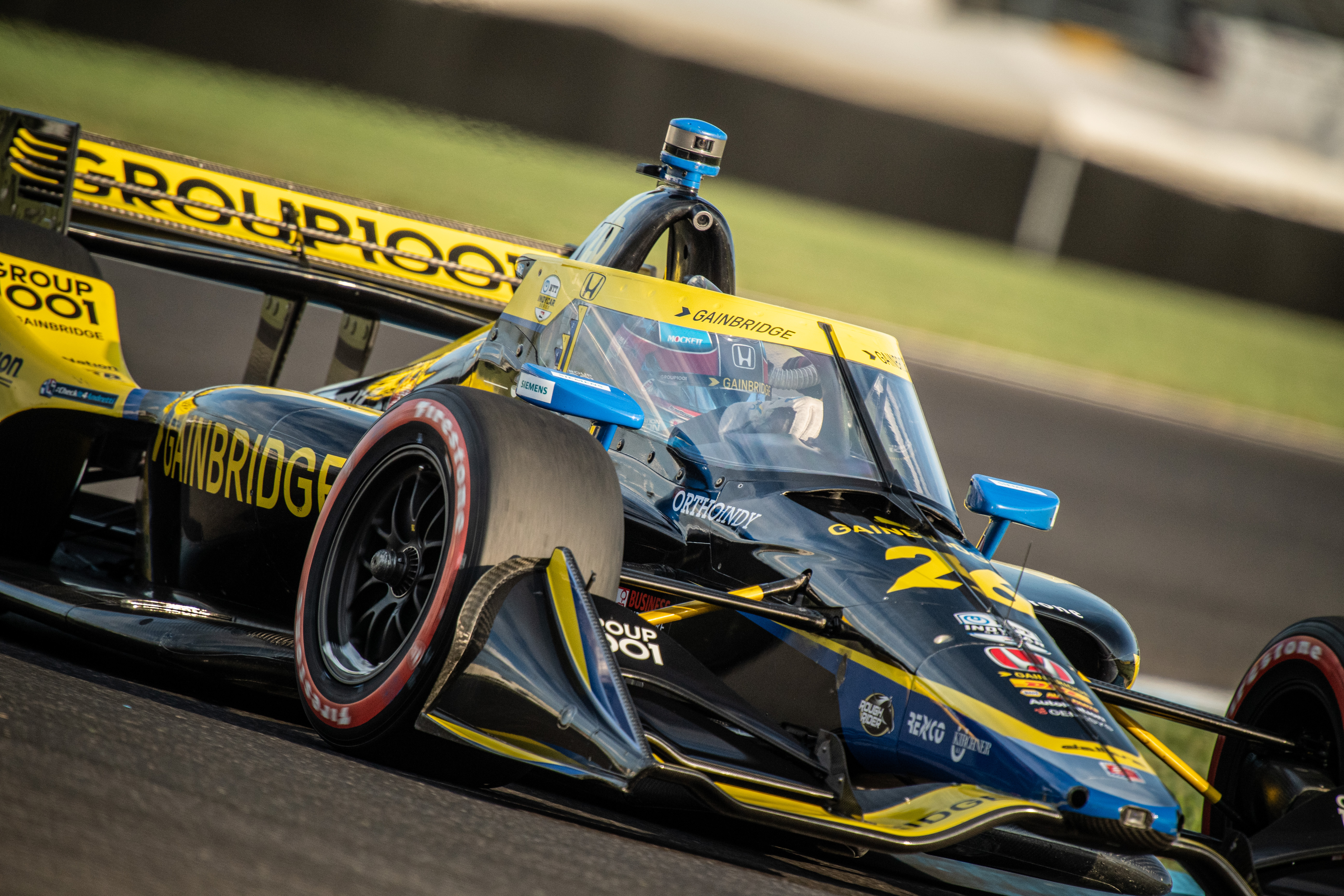 Herta marks my biggest variance from actual championship standing to where I have a driver on this list, and here's why – driving for the team that was the least consistently competitive of the 'Big Three', he was outstanding.
Taken out at Barber in the Top 10. Mechanical at Texas in the Top 10. Strategy at Indy went to hell after he was the only guy to squeeze Dixon in qualifying. Fuel probe issue running P2 at Mid Ohio.
Crashed after laying the smack down on everyone at Nashville (his fault, but still). Mechanical after qualifying P2 at Gateway. Qualifying average on the year lower than anyone by a bunch at 4.7. 14th when he coulda-woulda-shoulda been on pole at Long Beach. WHAT THE ACTUAL F**K.
And most impressively, three events during the year in St. Pete, Nashville, and the Long Beach finale where he was in his own zipcode for the entire weekend, plus Laguna where he now just kinda casually leads lights to flag.
His car looks great to drive, but he got everything there was to get from it as much or more than any other driver throughout the year, and the title contenders were lucky that he wasn't closer to contention down the stretch.
1 Alex Palou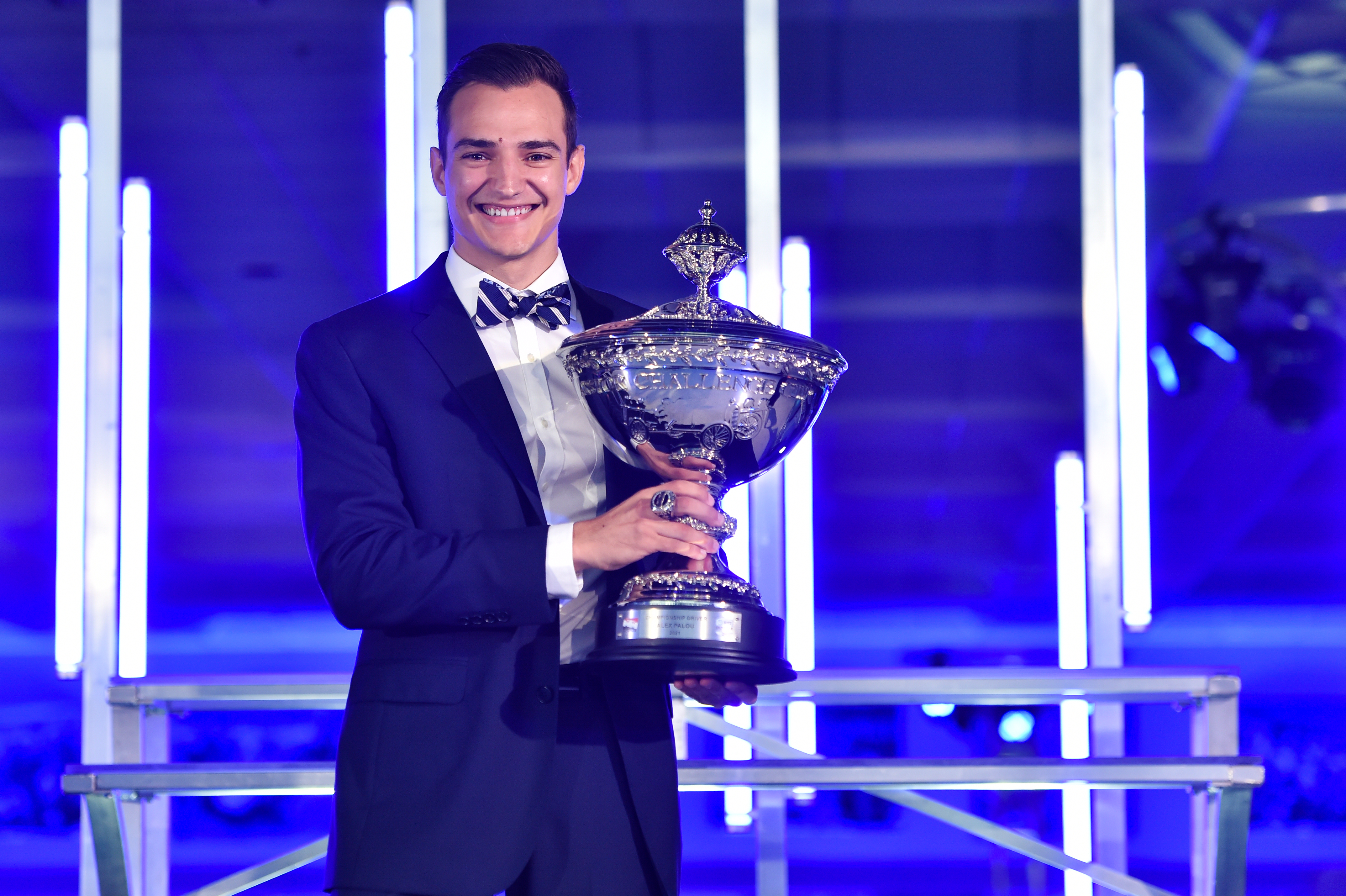 Don't be distracted by the fun-loving fried-chicken-eating smile, this dude is The Gorilla. I love that moniker that he's adopted, it really does suit him.
Processing everything around him at all times. Ready for anything. Not stressed about what could go wrong (because yo, if you're a Silverback, why would you? What could go wrong for you?).
In the moment and always ready to react with instinctual clarity. Joining Dixon's team alongside the GOAT himself? Can't wait.
Writing a car off in Turn 2 during qualifying at Indy? No biggie. Engine failure at Harvest? Whatevs. Taken out at Gateway? *Smile*.
Two of the last three at tracks I've never raced before? Let me just go stick it on the pole and win Portland to make sure we're all on the same page here.
It just felt like there was an ease with which he extracted performance that only the very best have, and he executed with incredible precision when it mattered most. This was not a fluke and now he's been to every track on the schedule. Don't tap on the glass.