It's crunch time in the IndyCar championship, and for the finale its points leader delivered an almighty lap under intense pressure to take pole and break the IndyCar record in the process.
But Will Power's four rivals had an eventful session that included an off at Turn 4, traffic, tyre drama and getting beached at the Corkscrew.
Here's what the contenders had to say about their qualifying sessions and how it sets them up for a chance at the championship.
Josef Newgarden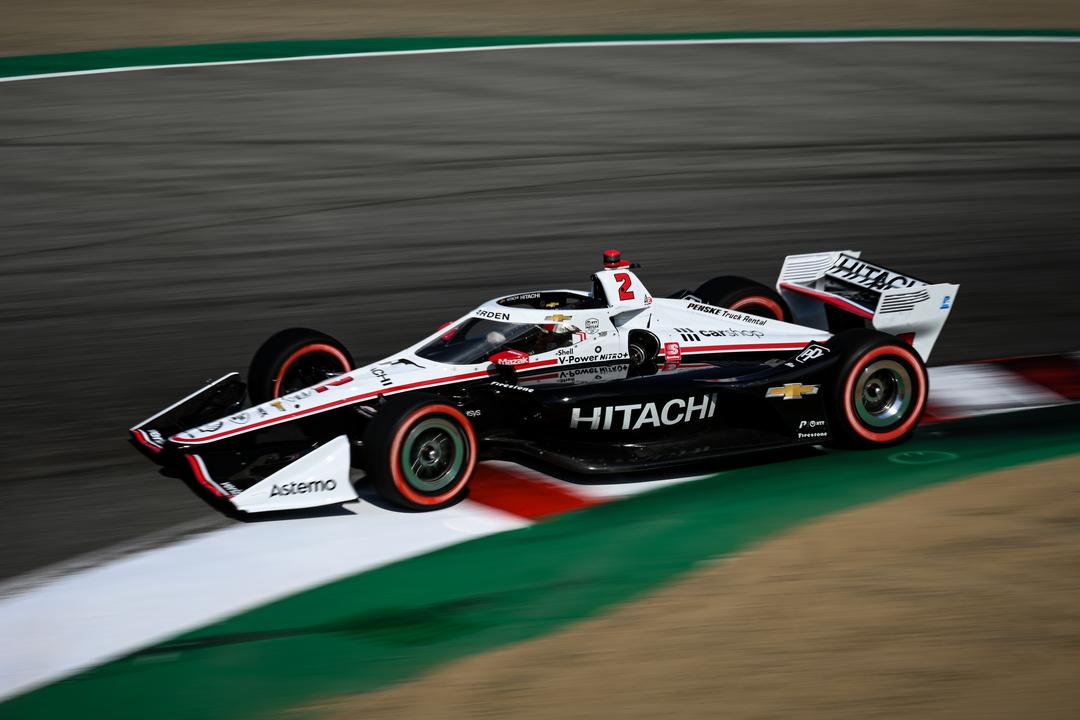 Points behind leader: 21
Starts: 25th
Qualifying: Spun and got beached at the Corkscrew
While Will Power took the opportunity to deliver the most outstanding lap under pressure to break the IndyCar pole record starting first for a race that could secure him a second championship, Josef Newgarden cracked.
"I just made a mistake," he said.
It was a simple mistake, clipping the first kerb at the corkscrew, but one that cost him dear.
Championship contender Josef Newgarden will start the #INDYCAR season finale in LAST. 😳

Here's an on-board look at what happened in qualifying. pic.twitter.com/1dQlvQJwpu

— INDYCAR on NBC (@IndyCaronNBC) September 10, 2022
He might be right that he has the fastest car in the field, but a rare unforced error consigns him to the back when it felt like he was going to single-handedly manifest this title such is his level of determination. Perhaps trying too hard is part of the issue here.
It's hard because Newgarden deserves to have won his third and maybe fourth title by now, so you can't criticise him too harshly for desperation in trying to put that right. Sadly it's got in his way this time, though.
"Obviously it's not over yet but it was an unfortunate session for us," he said.
"Tough to make a mistake like that, it's been a long time since we've had one of those in qualifying.
"It's happened now and obviously it didn't put us in a good position for tomorrow but we're going to make the most of it like we always do on the #2 car."
He did add that he feels that starting up front has not helped him this year, something that Will Power later added to in that because of the shortage of tyres available over the weekend, the advantage of some drivers further back in qualifying saving some could be key for the race.
The furthest back the race has been won from on the starting grid before? 25th.
Scott Dixon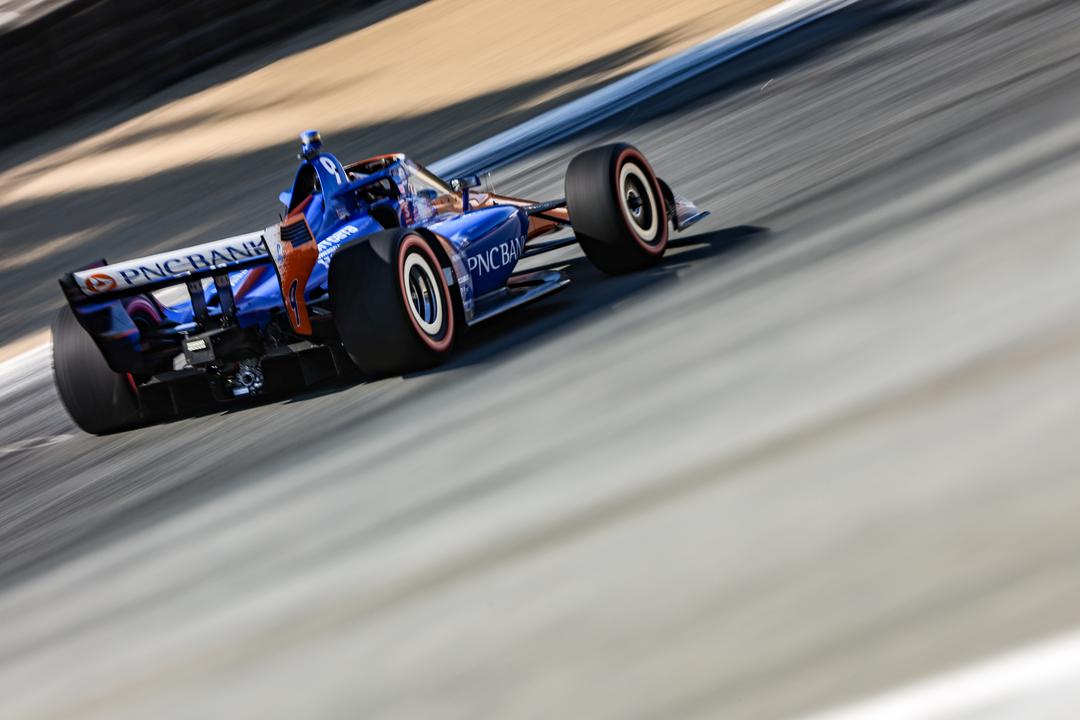 Points behind leader: 21
Starts: 13th
Qualifying: Lamented traffic, short time to get a flying lap in
Honestly, 13th is a decent qualifying result for Dixon given his average start over the last five road course races is 14.2.
The red flag Newgarden caused meant Dixon got only one flying lap and he felt he was slowed by traffic that affected his tyre warm-up.
But he's in range and it feels like the whole Ganassi team is relishing a race where tyre degradation is going to cause some strategy upsets it will be able to benefit from.
"Strategy will be key I think tomorrow," said Dixon.
"We've seen a lot of people going off track so cautions could be coming maybe. The start is always interesting here and tyre deg, especially with the red (soft tyre), it's definitely going to be a different race than what we saw last year.
"As Josef said, it's never over until it's over.
"We've seen that many a time this year, and we'll do what we can, and if we can have a bit of luck go our way, it'll be pretty helpful."
Dixon backed up his claim to The Race earlier this week there could be as many as five pit stops, adding there "could be as many stops as the Indy 500 this year!".
Marcus Ericsson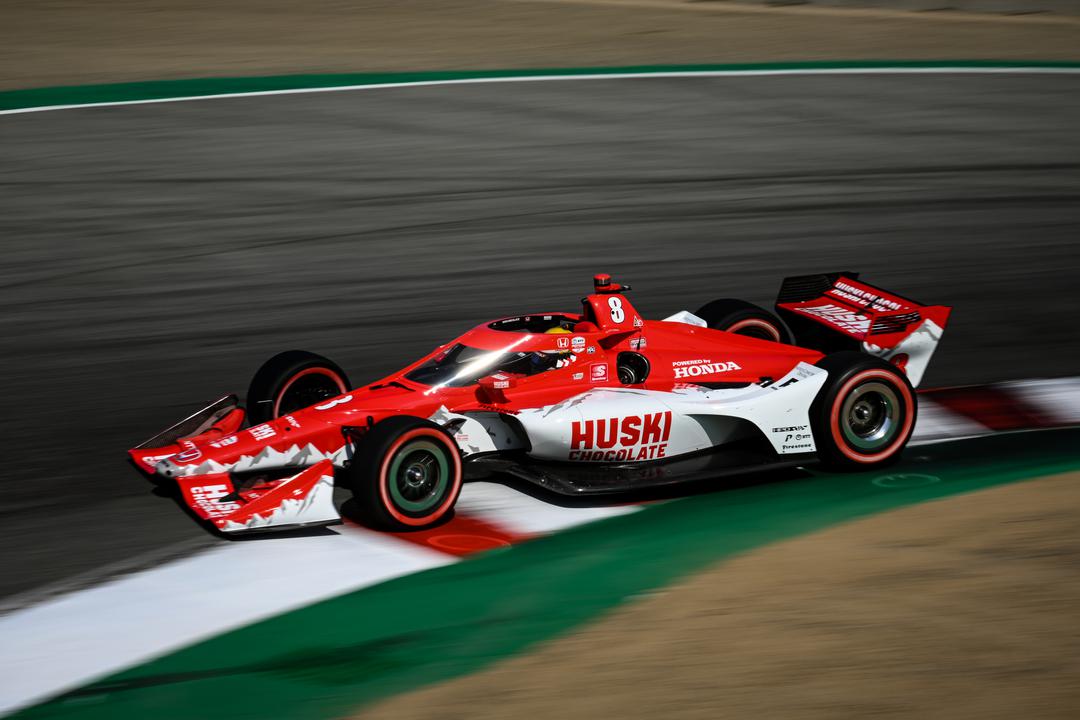 Points behind leader: 40
Starts: 9th
Qualifying: Spun at the Corkscrew after going off-strategy
Ericsson's suffered from a string of bad luck in recent races like an engine issue in qualifying at Indianapolis or being taken out at Nashville where he won last year.
But the Indy 500 winner has never given up and even today's qualifying felt like it was on par or better for him and Dixon in terms of what Ganassi has been able to do in qualifying especially on road courses.
The spin was unfortunate and being off-strategy didn't work. But it was a fun gamble and the driver who has more overtakes than anybody else in the field is still in with a chance in this championship. He'll move up from 10th on the grid to ninth when team-mate Alex Palou takes an engine change penalty.
"I think we had good speed in the car, but yeah, bit of a mess at the end of Q2 there, unfortunately," said Ericsson.
"P10 is still a decent spot to start from. I think the race is going to be super interesting tomorrow with the tyres and different strategies in place, so I think it's going to be, yeah, very interesting to both watch and drive tomorrow, so I'm looking forward to it."
Ericsson had said in Friday's press conference his experience of taking care of Pirelli rubber in F1 might play to his advantage in Sunday's race.
Scott McLaughlin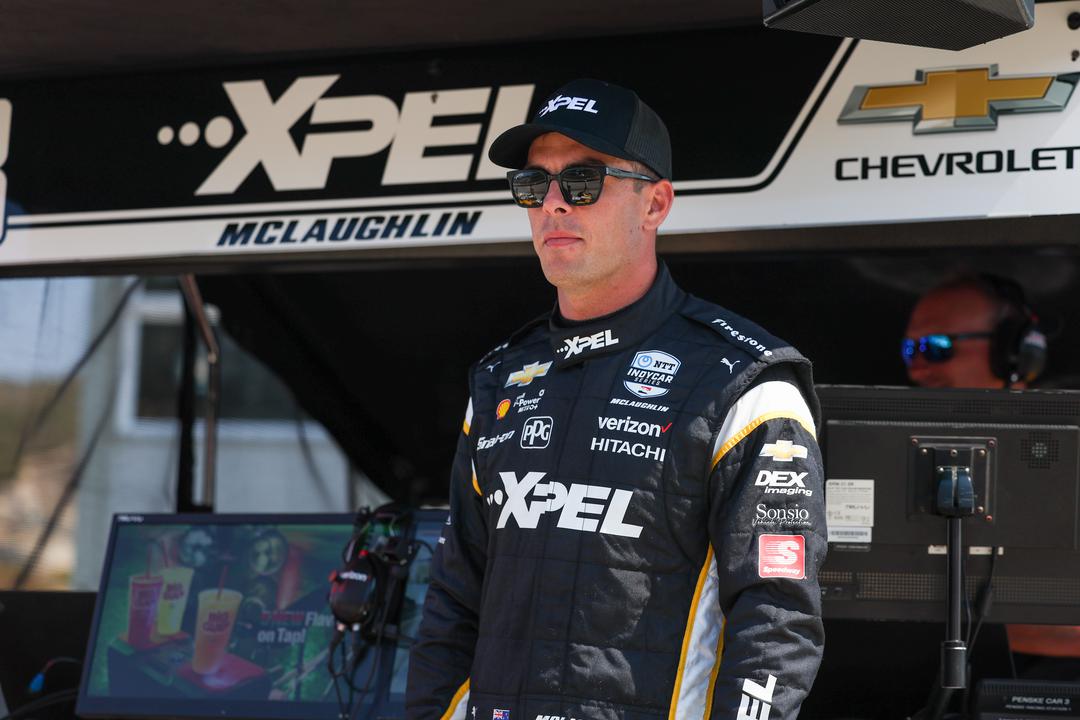 Points behind leader: 42
Starts: 7th
Qualifying: Made a mistake at Turn 4
McLaughlin said he and his Penske team had been chasing the set-up balance of his car all weekend and that showed when he put his two left-side wheels in the gravel at Turn 4, which cost him the time he needed to graduate to the Fast Six and a little bit more.
The job is still relatively simple at least in terms of approach for McLaughlin. He needs to win to have any shot of winning the title and everything else is out of his hands. He also gains a place from Palou's penalty.
Regardless, his three wins in his sophomore year having been racing in Australian Supercars two years ago shows how far he has come and what a terrific talent he is.
"I think from where I was, especially this morning, my car just really wasn't that good, and we made some big changes before qualifying, and it was really good," he said.
"I feel like maybe if I had just done the lap, I could have been in the Fast Six. I feel like I was definitely fast enough.
"But yeah, I feel like we've done the right thing with certain tires and strategy-wise for that sort of stuff.
"Hopefully puts us in good stead for tomorrow. Eighth is not all too bad. I'm excited to start from there and see what we've got."
Will Power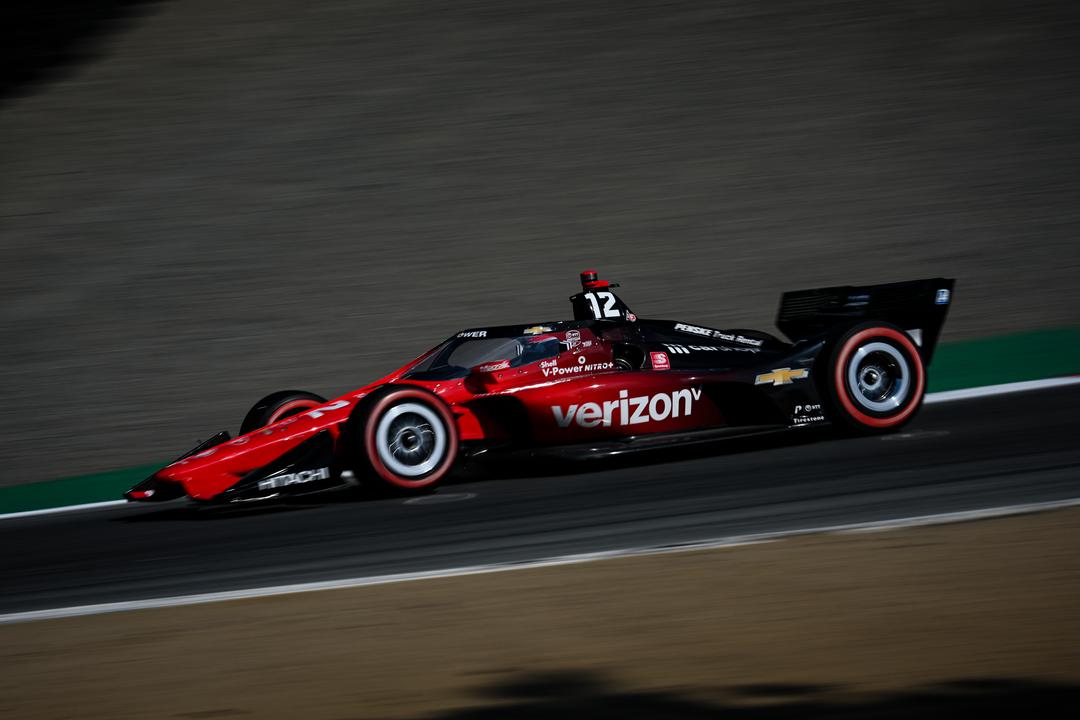 Points lead: 21
Starts: 1st
Qualifying: Broke the all-time IndyCar pole record
Not a bad day for Power, who came into the press conference wearing a hat with '68 poles' written on, so someone in his team or at Penske was expecting the triumph of a Mario Andretti-beating pole at least at some point.
It's a shame then that he won't be able to celebrate properly as his focus immediately switches to tomorrow's race and a second championship title. You could argue it was the best and the worst time for him to break the record all at the same time.
"I couldn't celebrate it very much because I'm so focused on tomorrow and I don't want to give out too much energy because I'm going to need it tomorrow, but yeah, a day you'll remember for sure," said Power.
"Something I'll remember for the rest of my life."
The greatest qualifiers of all time in #INDYCAR.@12WillPower: 68 poles@MarioAndretti: 67 pic.twitter.com/E37OQdwckz

— INDYCAR on NBC (@IndyCaronNBC) September 10, 2022
His qualifying was magnificent, especially as the last lap was even more pressure-filled because he didn't head out for a banker lap, so it all came down to his last couple of laps in the dying seconds of the session.
After being greeted by team owner Roger Penske and Andretti whose record he broke after getting out of the cockpit, he added how "surreal" it felt before making it clear what the end goal of the weekend is.
"I was actually standing there, I saw Roger [Penske] there, I saw Mario [Andretti] there and all the cameras, I thought, This is really surreal," he said.
"It just blows my mind that I surpassed Mario and obviously I drive for Roger, but just to have those two legends there congratulating me, it's real, and a lot of gratitude for the chances and the opportunities I've been given over the last decade and a half.
"Very fortunate. Very fortunate, and I want to repay them back with a championship tomorrow."
A third place or fourth with a bonus point tomorrow will guarantee him the title tomorrow.