It's very possible that we've spent the start of 2022 underestimating one of IndyCar's biggest giant-killing dark horses.
In just its seventh race after returning to IndyCar, the Juncos Hollinger team and rookie driver Callum Ilott have hit the ground running at Barber Motorsports Park with an 11th-place qualifying result and followed that up with P1 in final practice.
This might not be such a surprise to people who remember it bumping Fernando Alonso and McLaren out of the Indianapolis 500 in 2019. But Juncos disappeared from IndyCar action after that and came back almost unrecognisable.
Its first three races – at the end of 2021 – were a write-off with so many staff drafted in temporarily and with Ilott debuting against a field of cars that had done the full season.
Even 2022 was being approached as a learning year, in a series which team boss Ricardo Juncos often cites as the most competitive single-seater championship in the world. Especially when trying to sign top engineers, which are so vital to IndyCar success but in such short supply with a recent grid swell.
St Petersburg was a tricky start for 2022 and Ilott got caught on the wrong strategy like so many others. Texas, his oval debut, yielded a 16th place despite leading as he ended up on another alternate strategy again, and Long Beach ended early with a crash.
His Barber journey started with a test on April 5, and let's just say it caught Ilott out.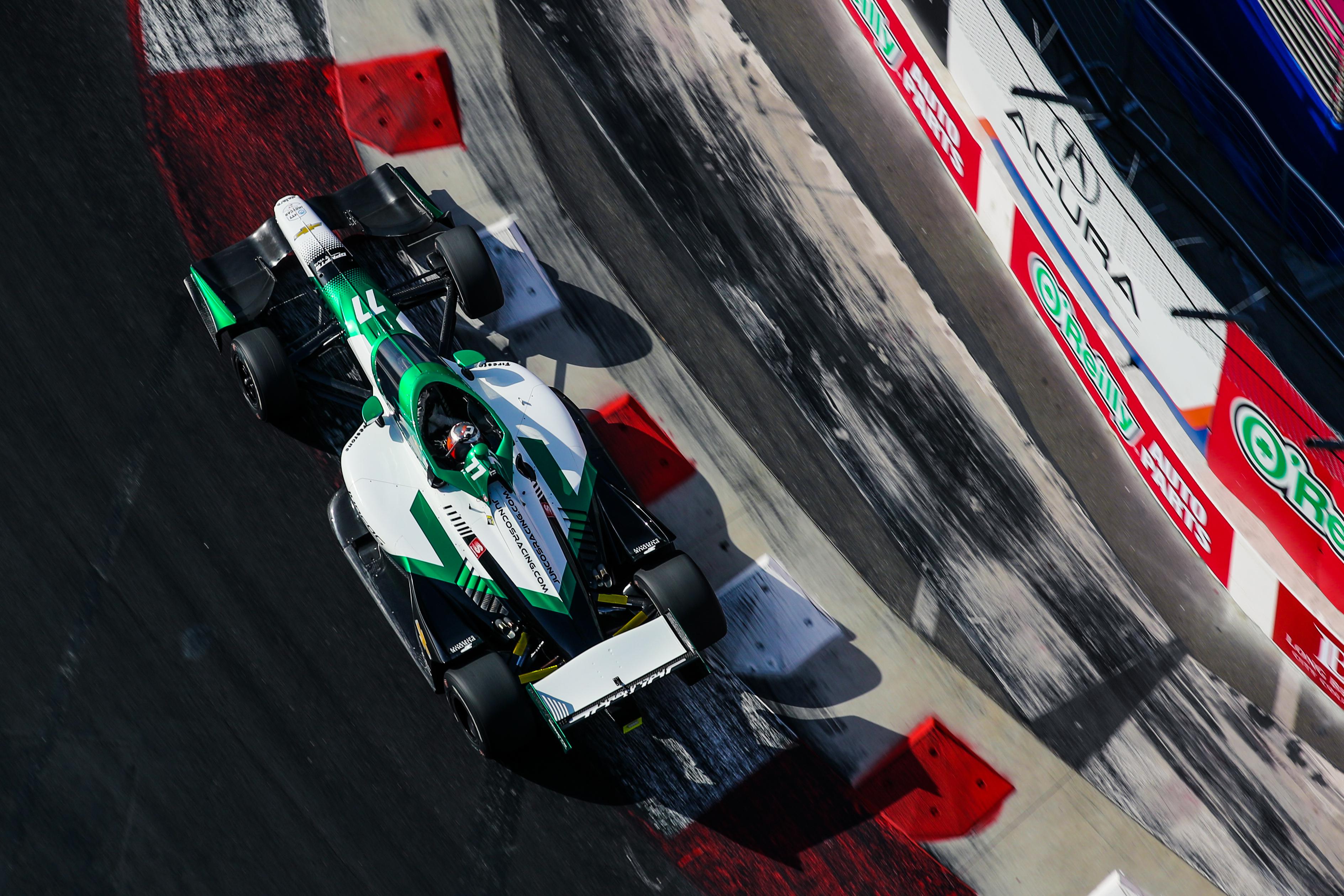 "When we got to the test here three weeks ago, I couldn't turn!," he admitted on Friday.
"It was quite a shock how physical it is here. I think I was reminded afterwards that others have suffered the same fate when they first come here.
"We sorted that out, made it drivable. We've ironed a few things out.
"It's good. It's an up-and-down circuit. Lovely artwork around. If you like that sort of stuff, it's a great place to come."
Perhaps the last comment reflects how comfortable Ilott feels here. He was immediately eighth in practice despite his lap coming early when others improved later on. Practice two, he was ninth, and then in qualifying he again remained in the top 10 in all of the stages, eventually being caught out by the spinning Marcus Ericsson at the end.
Ericsson brought out a red flag that stopped late runners Colton Herta and Ilott from improving, which left Ilott annoyed as he felt he hadn't maximised his performance on the first lap.
The fact that he said it was an "amazing feeling" to qualify 11th but then immediately highlighted where it could have been better points to his and the team's performance here. Instead of being happy at a best qualifying, they're irked because it could have been better.
Still, what's amazing about all this is, it's the first road course we've come to this season and the team immediately appears at home. It means the marriage of all the Carlin equipment and set-up resource that it has brought in for this season with its own ideas and R&D is working, to the point where Ilott's succeeded in making the top 12 when arguably IndyCar's best ever qualifier Will Power and its most successful modern day driver Scott Dixon couldn't, despite no obvious issues on their part.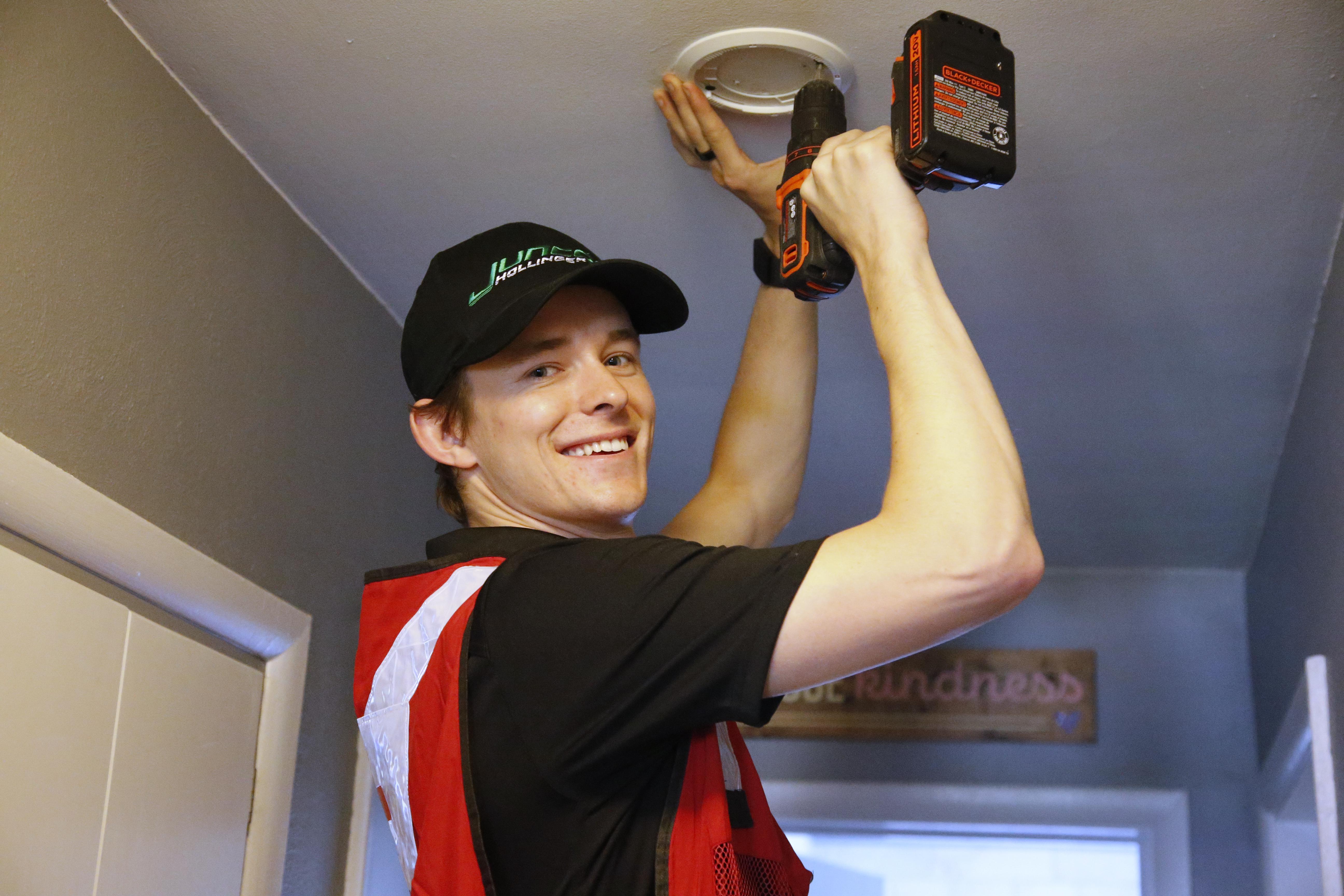 "Maybe I'm quite good, I don't know," laughed Ilott when asked what had allowed him to be so adaptable when up against much more experienced teams and drivers on Friday.
"I would hope so. That's the reason I've been brought here.
"What's different with this track is we did it on the same set of tyres as everyone else. There's no rookie excuse on that one, which is good. It's nice to finally find a bit of pace validly.
"But I think, yeah, coming out the box, I can just do a good job.
"It's one of those things where I really don't know where I'm at after that. It could be that I'm maybe not improving like others are as a driver, but I don't think that's the case. Normally I get better.
"It just seems to go a bit further downhill when we get to qualifying and we just don't put it together through sometimes mistakes, through sometimes just not getting it right.
"If we can step it up a little bit more this weekend, that would be nice.
"This is the first road course we've come to. In past, obviously with the partnership we have with Carlin, they haven't been strong on the street circuits. It's nice to come to something that we might have a bit more potential at. So far it showed.
"Hopefully I can do what I'm paid for, which is results."
Even with the technical help from Carlin, it's not like that team was as prolific as it was on say, short ovals, on road courses. It had one result inside the top 15 in 2021, at Road America, with Max Chilton. That was a 10th, which would be a brilliant achievement if Ilott can finish there or thereabouts from his 11th-placed start.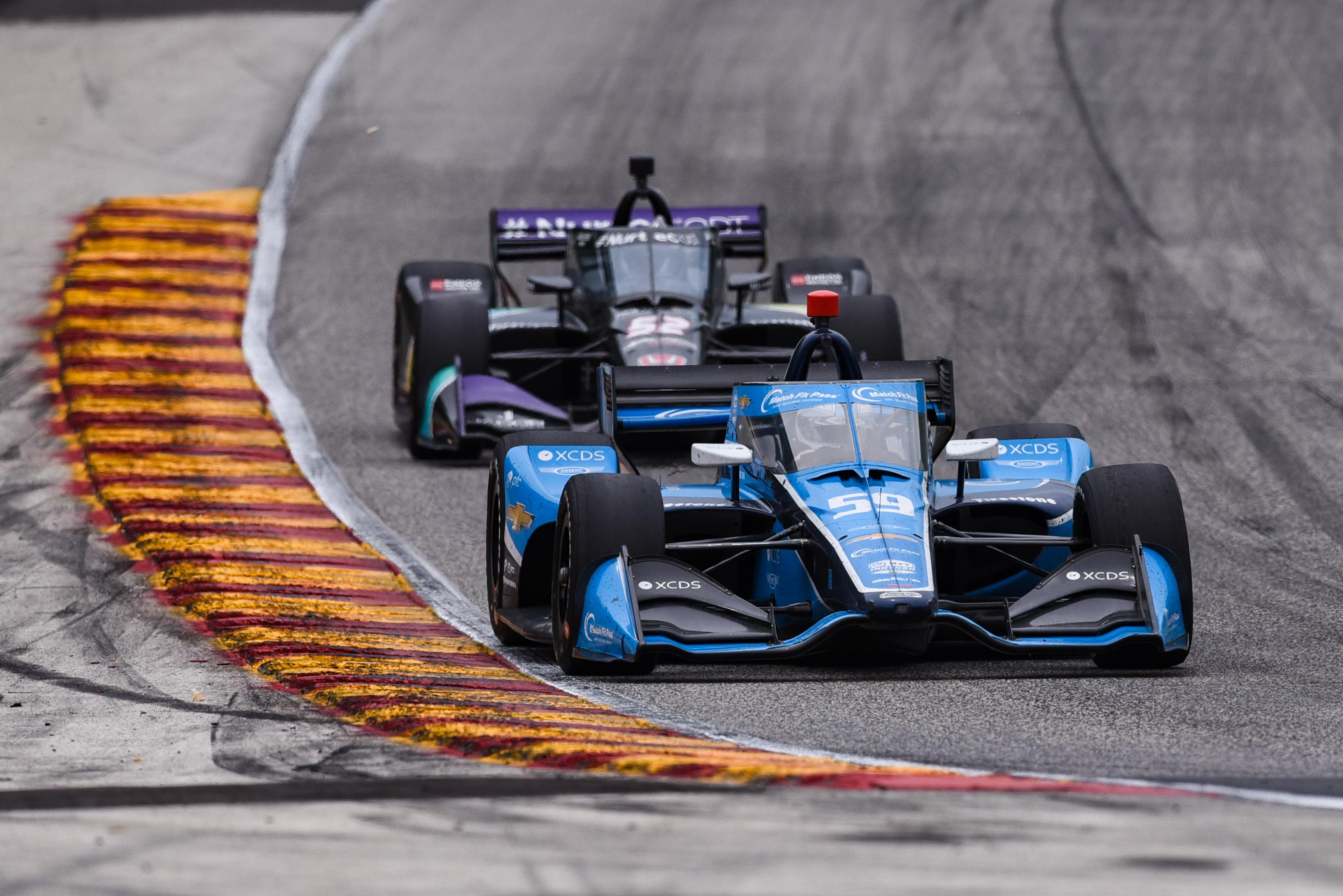 No one is expecting Juncos to go on a run of top 10s now, and that wouldn't be a realistic goal. However, if it can pop up and deliver a podium, a top five, a top 10 across a season, it would be on par with some good teams in the IndyCar Series. It was beginning to feel like it would take an age for these breakthroughs to arrive, but the team is quality and is chipping away at it at a reasonable rate.
Sensible decisions like the technical tie-up with Carlin and not moving to two cars in 2022 or at the Indy 500 reflect this pragmatic approach that seems easy on the face of it but other teams fall into these, well, pitfalls.
Bagging the odd top 15 won't be the long-term goal for a very talented and now well-funded Juncos group thanks to the addition of Brad Hollinger and sponsors last year, but it's where the team is at this year.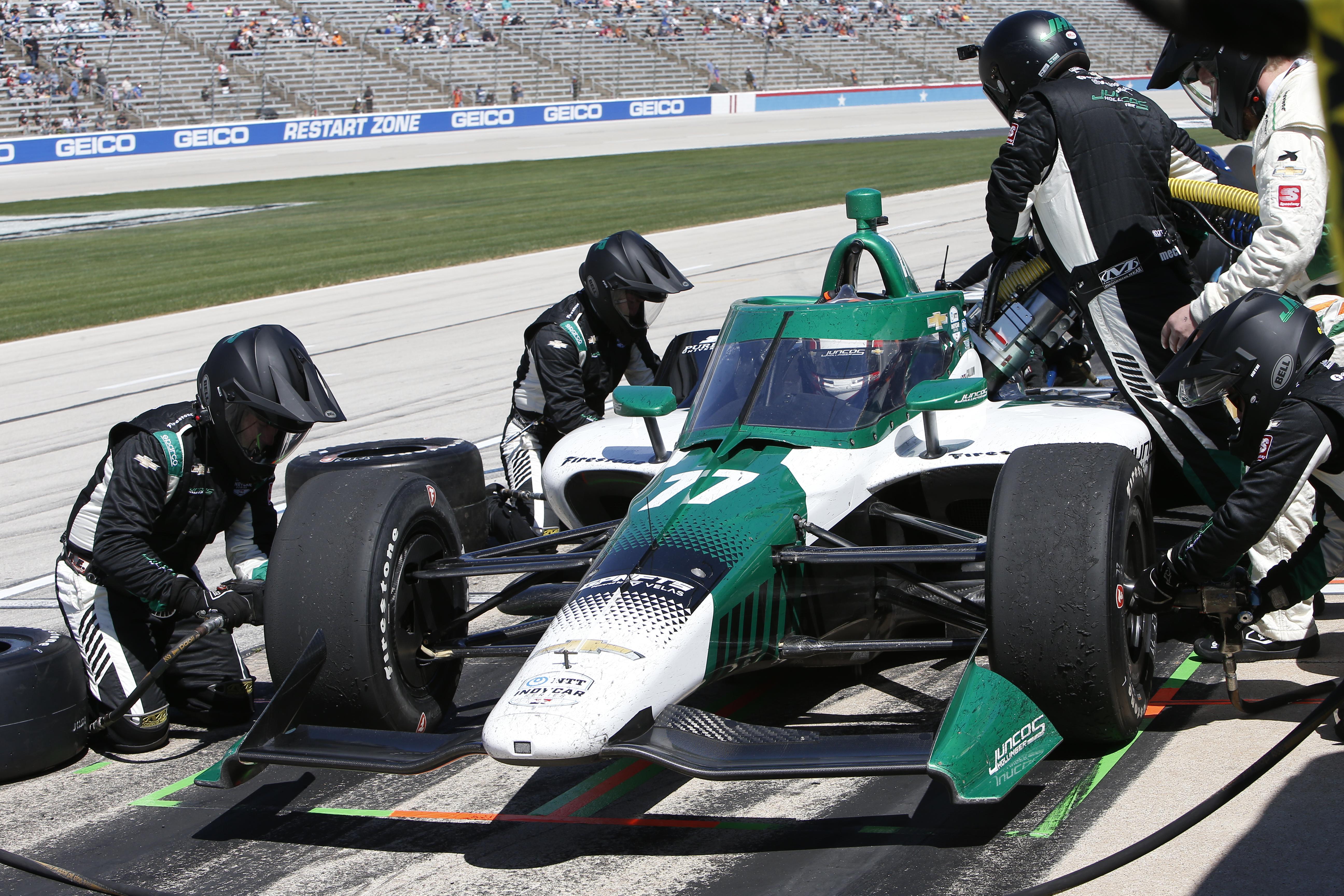 Popping up in 11th is a nice surprise and maybe this is an indicator that Ilott and Juncos can deliver some good results in 2022 at road courses, their season-high of 16th so far having come on the Texas oval.
Ilott's fanbase will certainly be happy with that, as they may have been within their rights to be upset that he missed out on an F1 seat, only to wind up in an uncompetitive car in another series.
That may be about to change, at least a handful of times this year.