Indy Lights champion Kyle Kirkwood will race for AJ Foyt Enterprises in 2022, replacing Sebastien Bourdais in the team's #14 entry.
Kirkwood won all three Road to Indy titles at his first attempt and racked up an unrivalled 31 wins in 50 starts in the IndyCar ladder system. He added another 26 wins and two more titles outside of that ladder on his way up.
The Florida native, 23, won the Indy Lights title with Andretti in 2021 and looked set to take over Colton Herta's seat if he went to Formula 1 as part of the team's purchase of Sauber's entry.
However, the F1 entry purchase falling through – coupled with the long term plan to get fellow Indy Lights driver Devlin DeFrancesco into IndyCar – thwarted Kirkwood's ascension to one of the 'big three' teams.
Andretti had an option on him but it expired on November 1.
Rumours indicated Kirkwood turned down a deal with title challenger Arrow McLaren SP as well, which left Foyt as the only realistic option for Kirkwood to land at.
Kirkwood said he had felt an affinity with the Foyt team since meeting its president Larry Foyt at Road America in 2018 when he was racing in USF2000.
"He was the first person in the IndyCar paddock to show me around the car and explain the dynamics of what it takes to be an IndyCar team and driver," Kirkwood said.
"From that moment, I felt very comfortable with the atmosphere of the team and now it has come to fruition that I will be driving the No.14.
"It's hard to explain in words the excitement I have to drive for such an experienced and legendary team.
"I know I will be filling some very big shoes, but I think it's the perfect timing and group to be able to do so."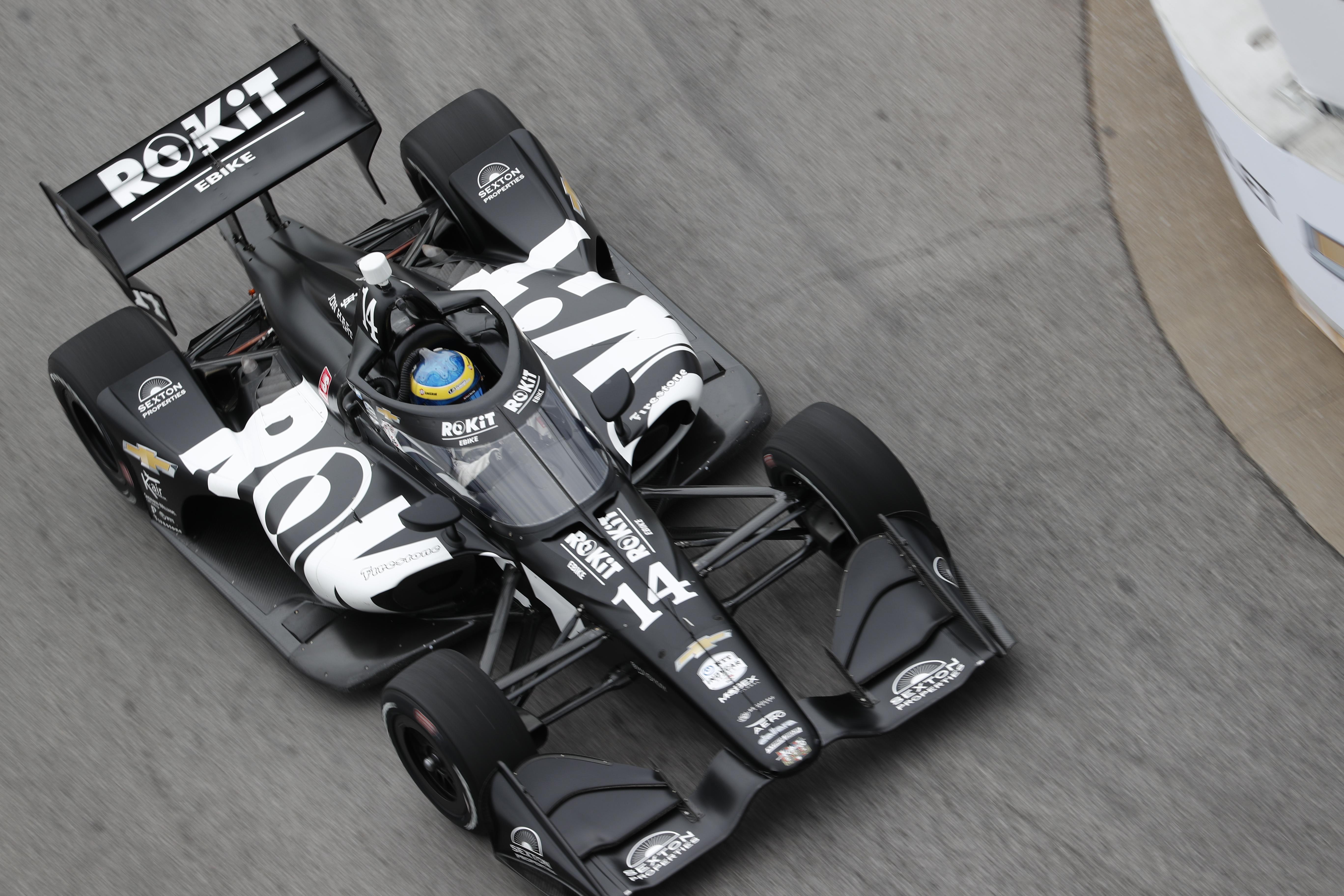 Bourdais had a strong start to the 2021 season – which was considered a rebuilding year for Foyt after signing the legendary driver and ace engineer Justin Taylor – but bad luck soon began to plague the campaign.
That, coupled with slow progress in the team which doesn't boast the resources of some of its rivals, meant Bourdais finished 16th in the standings with a pair of fifths being his best result.
With Bourdais headed for Chip Ganassi's IMSA programme, Kirkwood will now likely lead the Foyt team forwards. Third-year IndyCar driver Dalton Kellett and Tatiana Calderon – who tested with the team earlier this year – are both under consideration to join him.
"We are thrilled to welcome Kyle to the team," said Larry Foyt.
"Obviously, he has been very successful on his climb through the Road to Indy championships and his record speaks for itself.
"This deal came together rather quickly, but I've already been impressed with how Kyle thinks about racing and the maturity he seems to have for such a young driver."