This year's Indianapolis 500 qualifying is almost certain to break the fastest ever four-lap pole speed set by Scott Dixon last year.
Arie Luyendyk's outright record – set when he wasn't eligible to fight for pole – will likely be safe, but given the speeds seen on Fast Friday, qualifying will certainly not disappoint.
Fast Friday boasts six hours of practice where the boost is cranked up to simulate qualifying conditions, and it delivered a four-lap average almost 3mph up on the previous year in the same session.
At the other end of the order – unlike in 2022 when there were only 33 entries – one car and team will be going home having not qualified for the race.
With a slightly more complicated than usual qualifying procedure, The Race outlines everything you need to know.
Saturday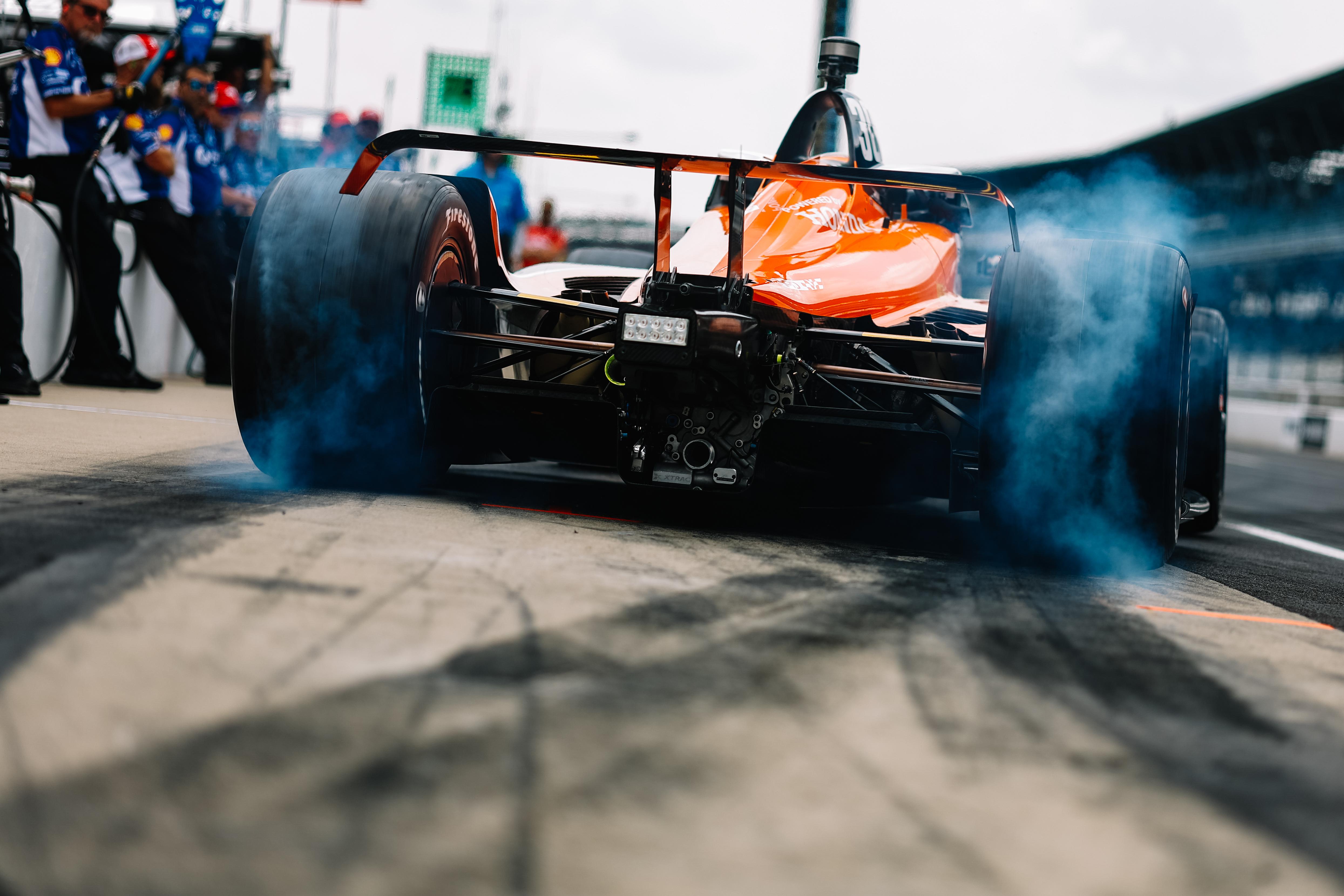 This is the first day of qualifying and only grid slots 13-30 will be decided here as the top 12 go through to fight for pole on Sunday, and the bottom four go through to fight to get on the grid in what is known as 'bump day', also on Sunday.
Saturday starts with the field divided into two groups and each group gets 30 minutes of practice across 0830-0930hrs ET (1330-1430hrs BST).
Then the cars go through a pre-qualifying tech inspection before qualifying gets underway at 1100hrs ET (1600 BST), lasting until 1750 ET (2250hrs BST).
Each car in the 34-entry field will get at least one chance to do a four-lap qualifying run.
Historically the earlier you start, the better, although all it takes is some cloud cover offering cool conditions to give you a big advantage wherever you are in the order.
The order in which the field will get to run their qualifying laps was set on Friday evening by a draw done at random. Some teams send their drivers, some send family members or team representatives to pick on their behalf.
The qualifying lineup is set. It's almost go time.

Tune in on Saturday at 11 AM ET for the @PPG Presents Armed Forces Qualifying Weekend.#INDYCAR // #Indy500 pic.twitter.com/0Shtagw6DN

— NTT INDYCAR SERIES (@IndyCar) May 19, 2023
If you were choosing, Ryan Hunter-Reay has the best slot and Josef Newgarden has the worst. But conditions can change things.
Once each driver has made a run, the rest of the time up until 1750hrs is free for drivers to go and improve their time on track.
But there is some jeopardy here.
If you go for line 1, you are given priority and this line should be the shortest, so you'll get on track quickest. This is good near the end of the day if line 2 is long and you're desperate to go for another run, or if you have nothing to lose.
The catch of line 1 is, to enter it, you sacrifice your previous/best time. So if you fail you will go to the back of the field.
If you're last in the order, or there are only minutes left and a long queue in line 2, line 1 is the one for you.
Line 2 is much safer because if you do not improve your time, you keep your previous/best time. So perhaps if you are 11th and are heading for Pole Day, but you want to be in line in case you can improve or to cover off others improving, this would be the line for you so you don't forfeit a time good enough for Pole Day but still get to defend your position.
---
Once a car has completed a run, the only changes that can be made afterwards while in its pit box are:
Adjust front wing and front wing endplate angles
Adjust rear wing angles
Change tyres and tyre pressures
Place driver cooling fans
Plug into download port
Place electronics cooling fans
Remove engine cover
Add the required three gallons of fuel from the team's fuel tank
When a car is in a line to go out on track, the only changes that can be made are:
Adjust front wing and front wing endplate angles
Adjust tyre pressures
---
At the end of the day, positions 13-30 are set – they are done on track until Monday's practice and they've made the race – and the rest head for Sunday.
Sunday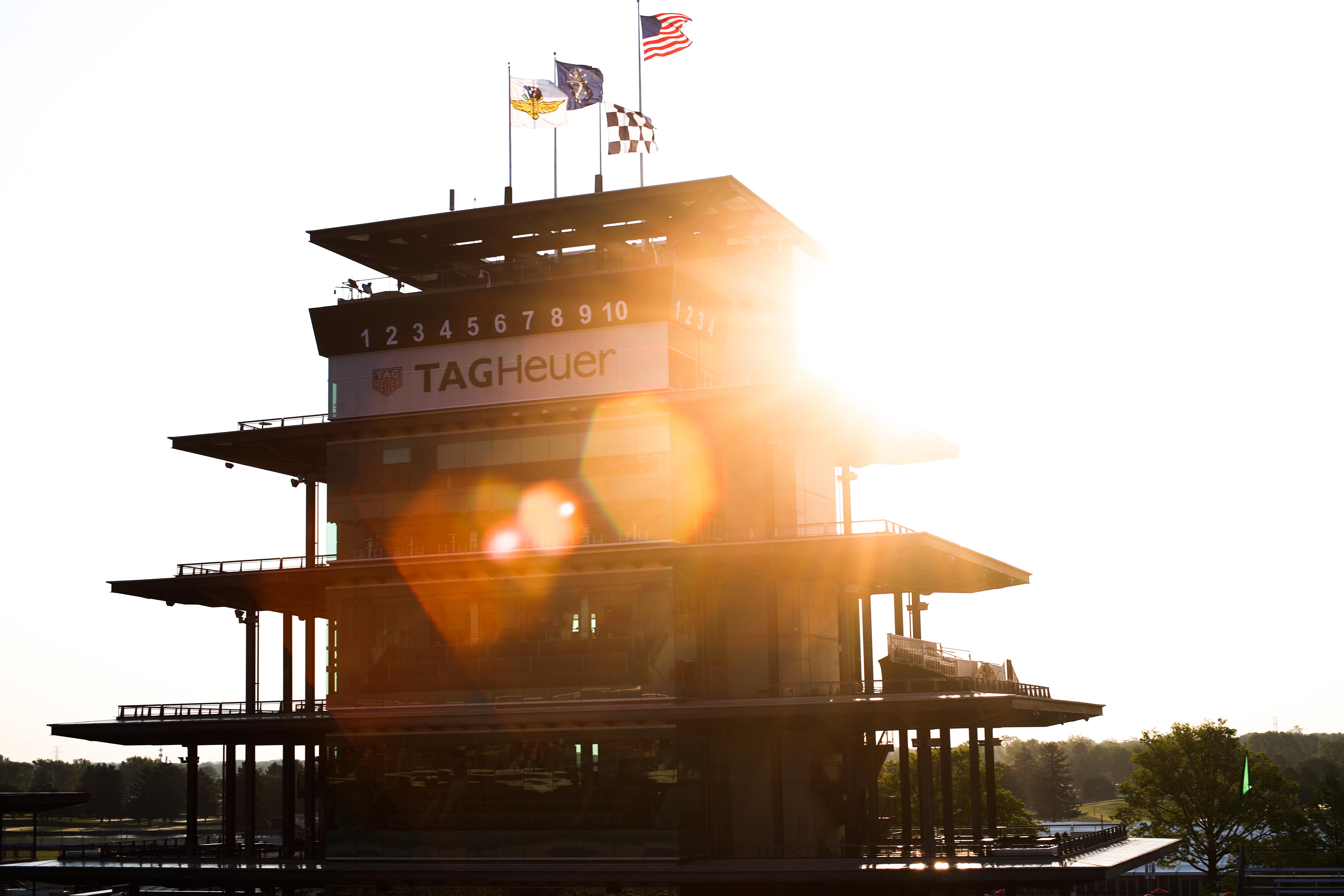 The top 12 are given championship points for how the pole contest shakes out, with 12 points for pole, 11 points for second and so on until the car in 12th receives one point.
On Sunday, the top 12 are given a practice at 1130-1230hrs ET, and then the Last Chance qualifiers practice at 1230-1330hrs ET.
Top-12 qualifying takes place at 1400-1500hrs ET, where the best six cars will go through to fight for pole. There's no line format here, the drivers get one chance to make it through.
Last Chance qualifying is run at 1600-1700hrs ET (2100-2200hrs BST), with the drivers going in the order of the original draw made on Friday.
This will decide the cars starting 31-33 and the car that goes home.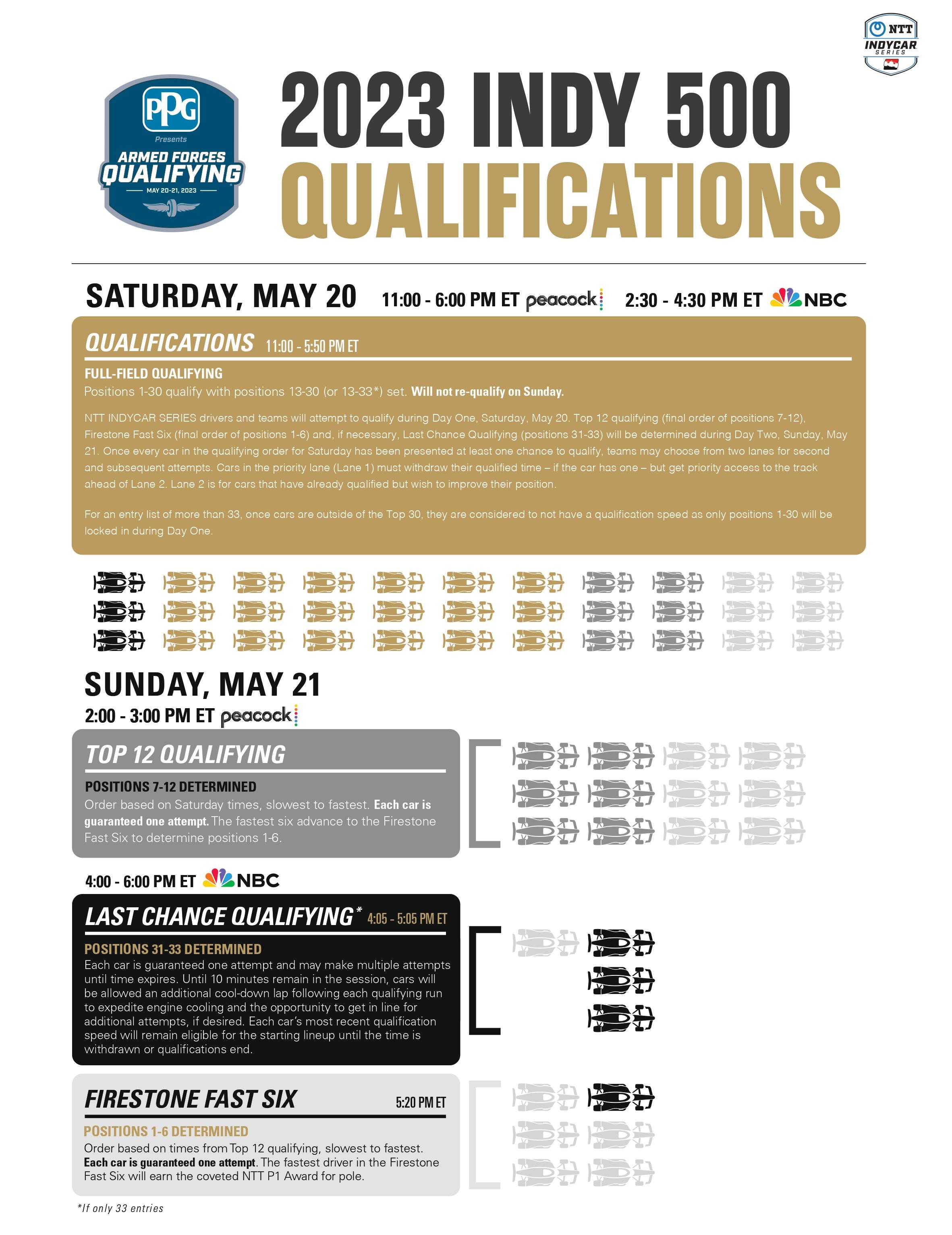 The line format is introduced here if there's time remaining after each car has completed a run. As there are only four cars and an hour to spare, there will be time for multiple runs.
After this is the pole shootout at 1715-1745hrs (2215-2245hrs BST) where the cars will go in reverse order from where they finished in the top-12 shootout. So the fastest person from the top-12 session goes last, the sixth-place finisher goes first.
This is simple. Each of the six has one chance to take pole.
The teams to watch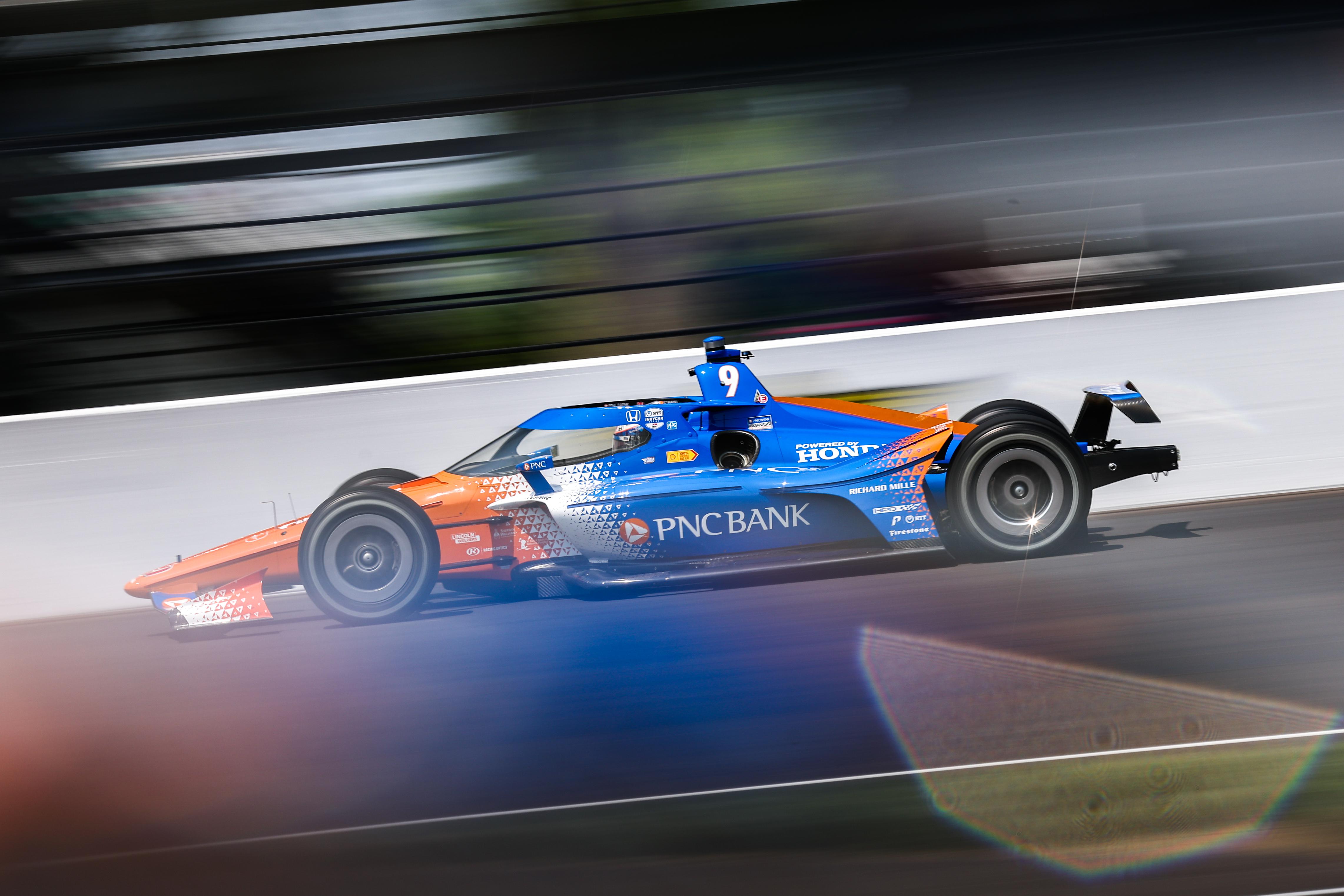 This is the hardest Indy pole to predict for years because both Penske and Andretti have joined last year's contenders to give us 10+ cars that could be easily argued for pole.
Of the best four-lap averages on Fast Friday, Takuma Sato, Marcus Ericsson, Josef Newgarden, Will Power and Rinus VeeKay topped the order, but there were drivers who didn't complete representative four-lap runs.
Scott Dixon was one of those without a headline practice time but he has two Indy 500 poles in a row and could become the first to win three poles in a row.
At the other end the Rahal Letterman Lanigan team struggled over both one lap and four, with all four drivers 29th or worse in both.
Callum Ilott switched to a back-up car that will be ready in time for Saturday's action, so he'll be another to watch, as will RC Enerson of new team Jacob Abel, as a one-car team – even if it's filled with strong Indy personnel – may struggle although practice has gone relatively well.