During the 2021 Indianapolis 500 build-up, we celebrated the remarkable 2011 race won by Dan Wheldon in a part-time entry in very dramatic circumstances. To mark the 10th anniversary of Wheldon's tragic death, here's another chance to explore one of his greatest days
JR Hildebrand's and Dan Wheldon's paths were weirdly intertwined approaching 2011.
Wheldon had won the 2005 IRL IndyCar Series title and his first Indianapolis 500 the same year, but the following seasons weren't especially kind.
A switch to Chip Ganassi Racing yielded second in the championship in 2006 and then fourth for the next two seasons. A return to Panther Racing – the team that gave him his IndyCar debut in 2002 – for 2009 could have been a fairytale story but ended with a sour taste as Wheldon accused the team of not fulfilling contractual obligations. He left after the 2010 season.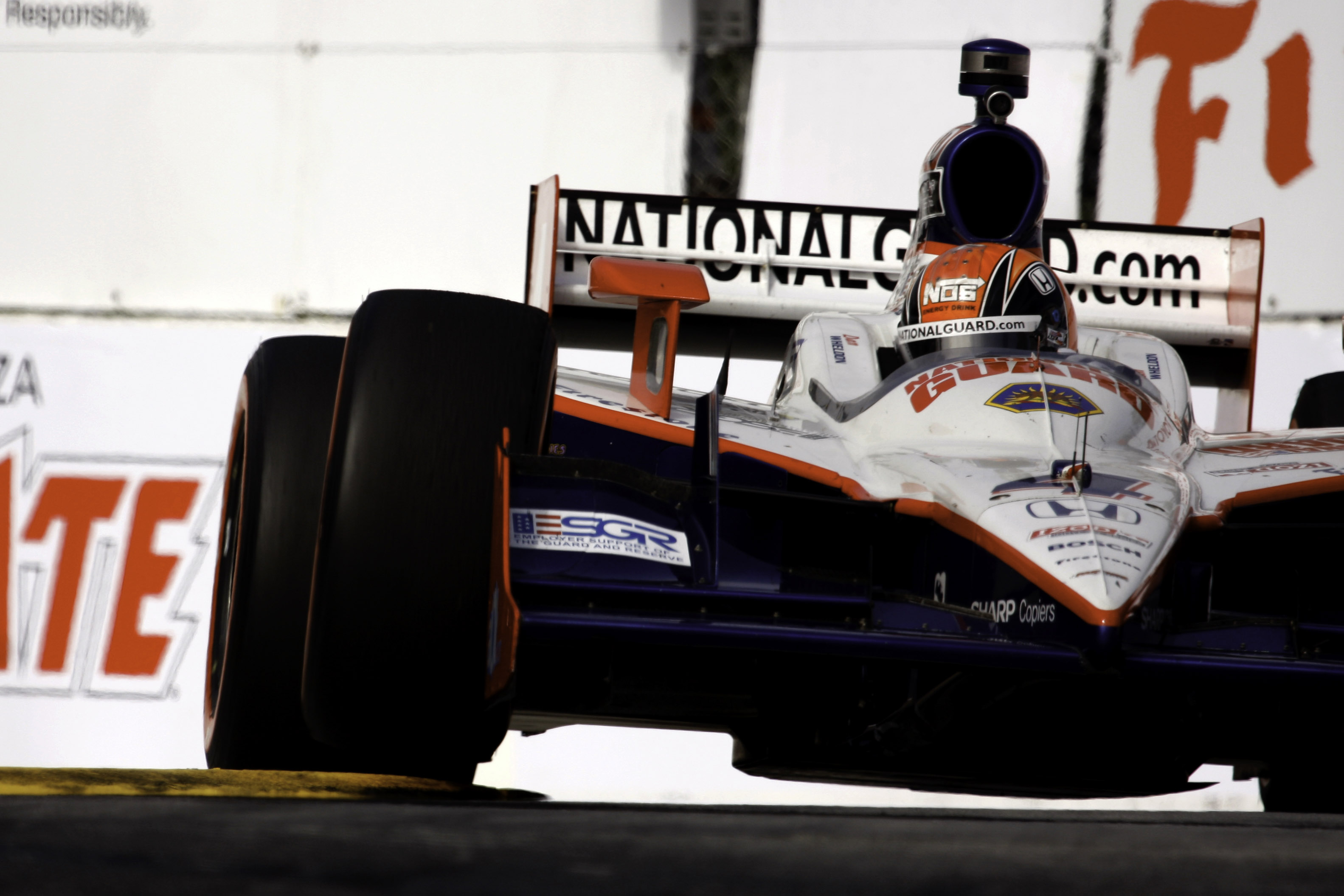 All the while rising talent Hildebrand was on the fringes, outside looking in. He'd dominated the 2009 Indy Lights championship and as a young, intelligent, marketable American, he was the perfect fit for the National Guard-sponsored Panther team.
Hildebrand's 2009 season must have also been attractive to Panther when it elected to put him in the #4 car for 2011, as all of his race wins came on road courses – which is where Panther had struggled in IndyCar. It had scored second in the 500 the two years previous, but road course successes had been few and far between.
"He and I personally didn't ever form much of a relationship, we never really had the chance," Hildebrand tells The Race, recalling the short time he spent with Wheldon. It was awkward through no fault of either, but such is the way in motorsport when one driver replaces the other – it's never harmonious.
"Dan understood what was going on. In his mind he was going to be on the way out one way or the other on his own accord at the end of that year" :: JR Hildebrand
"This Panther Racing/National Guard squad was an obvious place for me to potentially end up, and that wasn't even coming from me, that was just people around the paddock and in the media.
"You kind of had a sense that within that organisation there was some tension, friction between [team boss] John Barnes and Panther Racing, and Dan Wheldon.
"I wasn't trying to make that any worse, certainly, but it was kind of like 'if this goes sideways at some point this is probably my best shot of having a good full-time gig'.
"Dan understood what was going on. I think, in his mind he was going to be on the way out one way or the other on his own accord at the end of that year, whether they parted ways amicably or not, but it's interesting looking back on it, just how our paths kind of got weirdly intertwined through that process."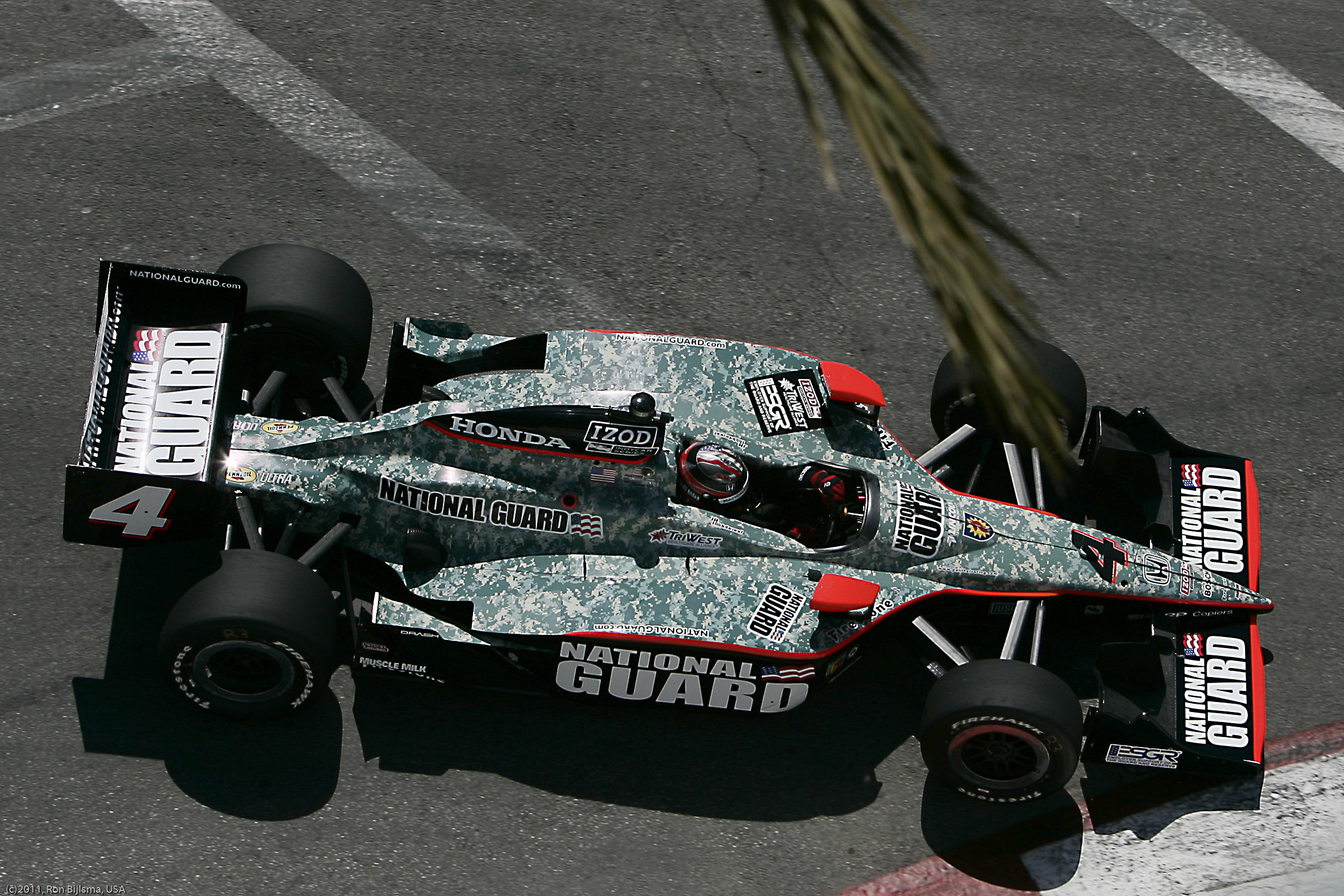 With Hildebrand now installed in the Panther seat, Wheldon was left without a drive as he entered the 2011 season, and picked up a colour commentator role before later announcing at Long Beach he would race the Indianapolis 500 with Bryan Herta.
Herta had been an Andretti-Green team-mate in Wheldon's title-winning year and was now getting established in team ownership. His team was successful in Indy Lights but only had one IndyCar race under its belt with Sebastian Saavedra at Indy the year before.
However, with Wheldon and Herta agreeing a deal in principle early on it allowed Herta to use that to leverage a strong package of resources including equipment from Sam Schmidt Motorsports – on pole the previous year – and sponsorship from William Rast.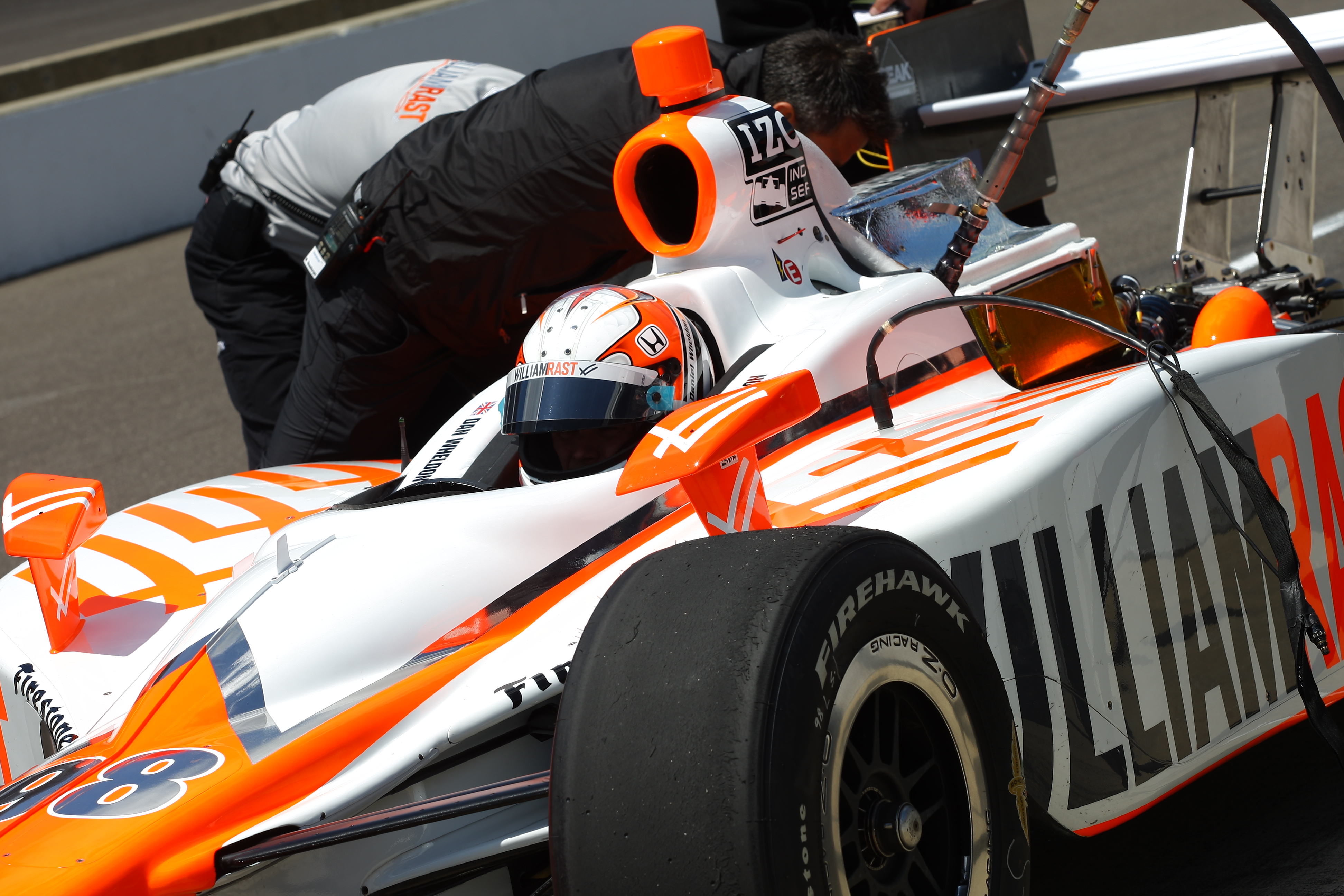 Herta has spoken at length about the 2011 500 before, so The Race sought out the team's manager Don Lambert – now Andretti's Indy Lights boss and with two 500 wins to his name – on the events that followed.
"It was a late deal," Lambert tells The Race.
"Honestly, we were very small. We were an OK-sized Indy Lights team, but to run an IndyCar, we were a very small team.
"With Schmidt, they built the uprights for us and the gearbox, and some things like that. We actually worked at their shop. We had Indy Lights cars to prepare, we were still running two Indy Lights cars at that time.
"So we did hire a few more extra people to help us get through the month obviously."
You get an idea from Lambert of the size of the task this minnow team was undertaking. Some big teams run eight cars for the 500 and with total laser focus still struggle to get things right. So for a new team to run an Indy Lights team in one shop and an IndyCar in another gives a sense of scale and just how big its achievement at the race was.
Wheldon obviously played a huge part, bringing all his years of experience to the fold.
"We went out for our first run at Indy and it was late in the afternoon," Lambert adds. "When we got out I think he ran about 10 laps and Dan comes in and he gets out of the car and we're up on the timing stand and he said 'I don't know, guys, I think I'm a whole lot faster than what that car is at the moment, I think there's something wrong'.
"He said 'I was flat all five laps, I did two warm-ups and that was flat, and that's it, that's all the car has'. We're like, 'holy shit'.
"But then, Honda started looking at everything and Honda says, maybe we should change the engine. And we're like, Jesus Christ. Here we are, six o'clock that night. I mean it had 10 laps on it, it was brand new fitted the last week.
"We put another engine in, and we go out there the next day, and he goes 'alright, now this thing's got some speed' and here we are, top three.
"There's a lot of things about a team, everybody has to get along and work with each other, and Dan was very good, he worked really well with Todd Malloy our engineer, and myself and Bryan.
"It was easy, you could talk to him. He wasn't like 'I need to have this fixed or I can't drive the thing', it was never like that, he was more, 'Can I help you with something? I'll do something'.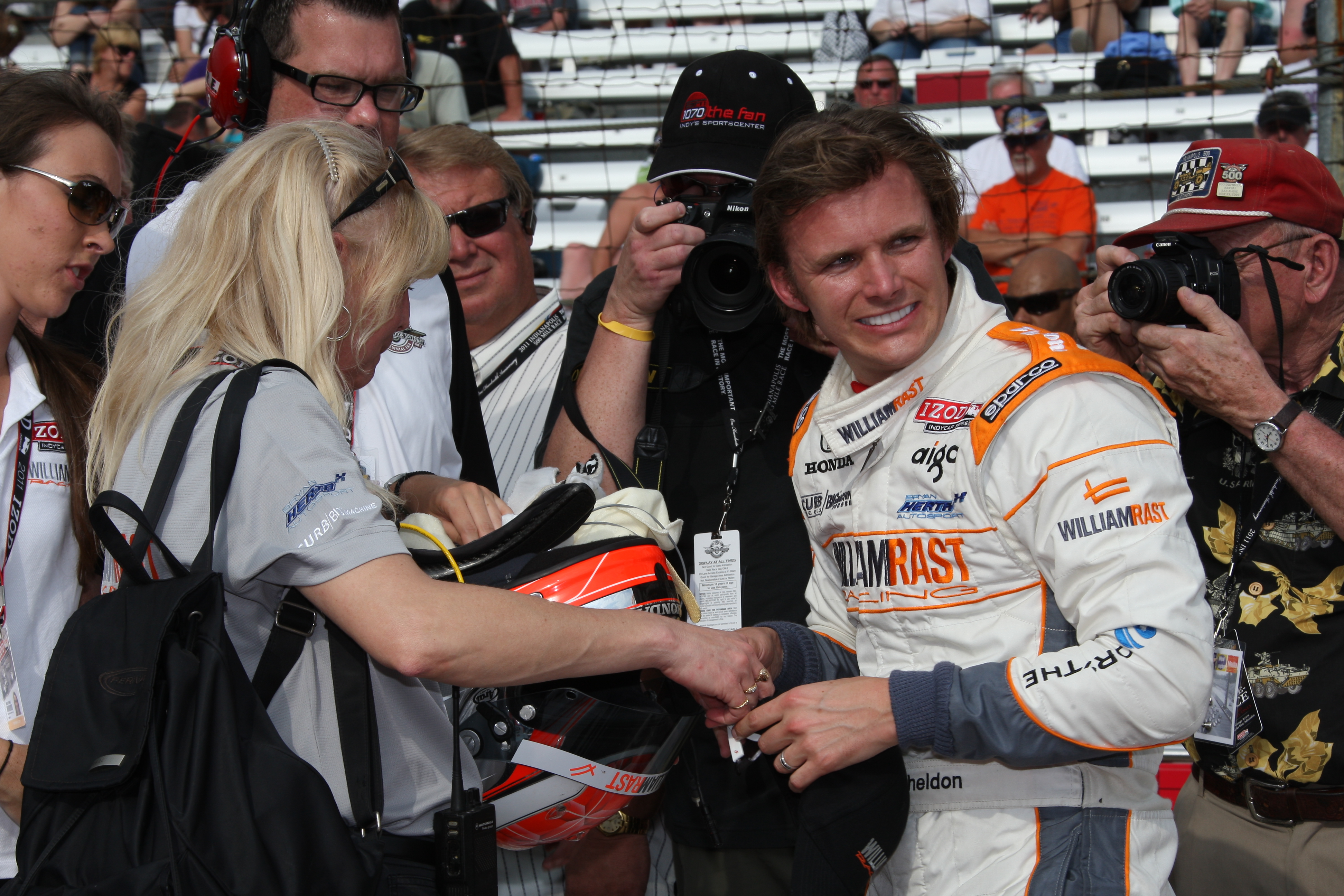 "No, Dan, go away! We'll take care of it, you just go talk about stuff with the engineer Todd or something! It was keeping him out of our hair.
"We just made sure his cockpit was right and steering wheel and pedals, and he never had a complaint. That was probably the best thing, just really never had any big worries about anything from him, he was really good."
Wheldon qualified the car on the second row. The race, as so many 500s do, came down to strategy at the end. Scott Dixon was ahead of Wheldon in the final stint on the same strategy but his car hadn't got enough fuel on the last stop and he had to peel off, so a charging Wheldon, going about 2-5mph faster than Hildebrand per lap, reeled in the surprise rookie race leader.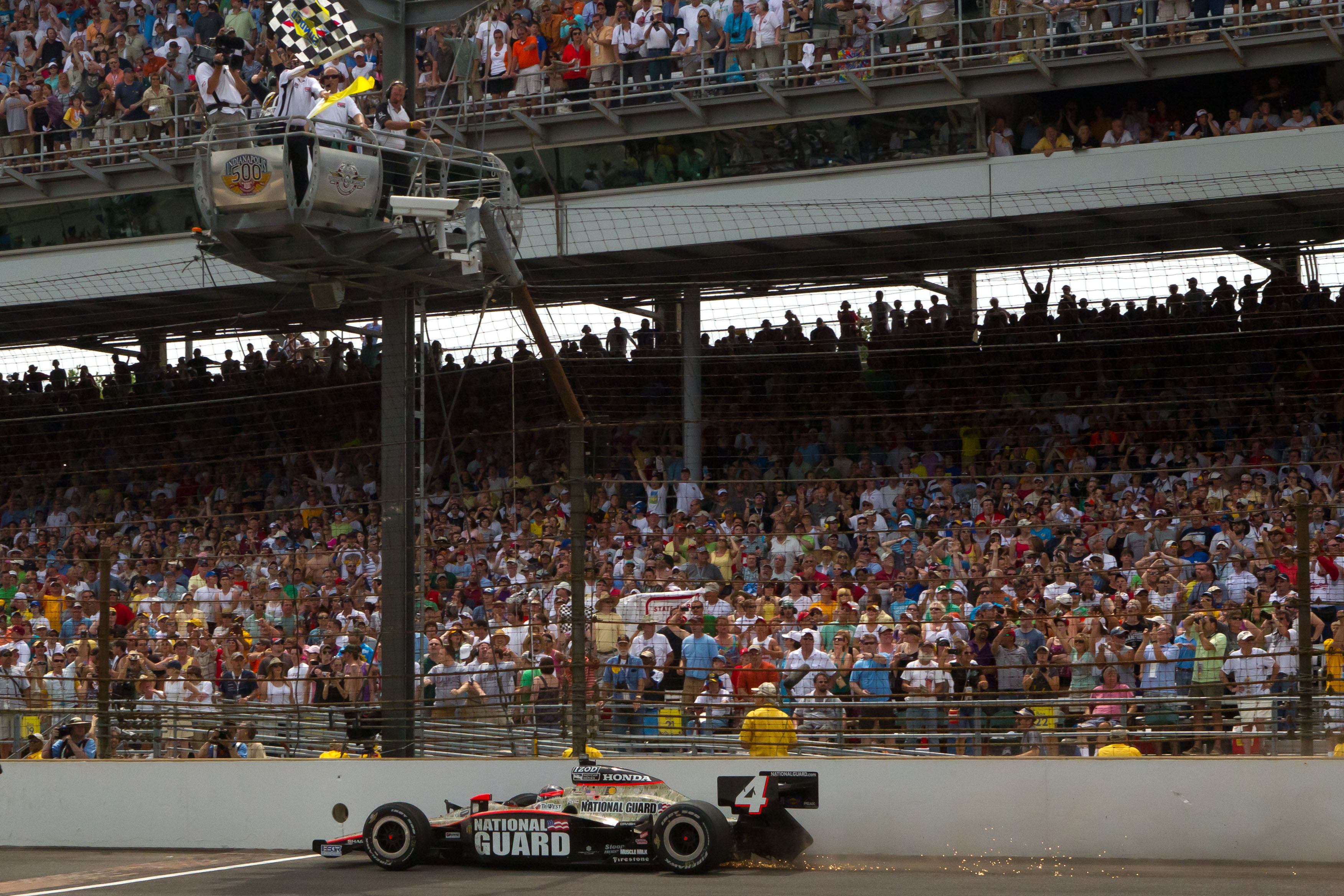 The rest, as they say, is history. Hildebrand caught the slow-moving Charlie Kimball exiting Turn 4 on the very last lap and crashed in avoidance, crossing the finish line second with a mangled car.
Now, 10 years on, Hildebrand is older and wiser as he gears up for his 11th Indianapolis 500 having qualified 22nd for this year's event.
"I'd be lying to you if I said I didn't have a few sleepless nights" :: JR Hildebrand
Asked the lessons learned from the 2011 incident, he says: "When I look back at it, the insight that I gained from it basically is, as a driver you have to be as aware as possible of all of the various things that are going on around you.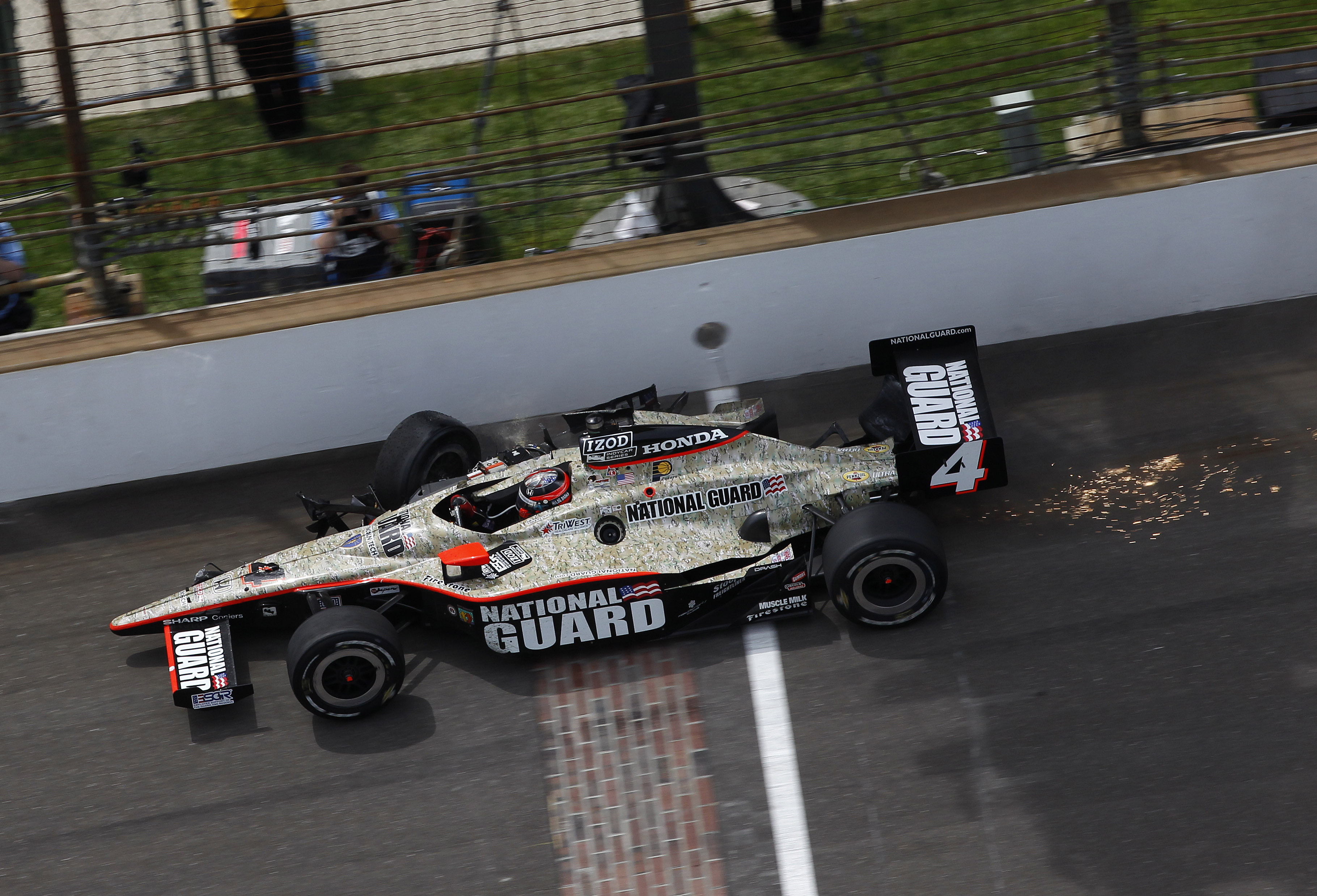 "You can't rely on your spotters and team and everybody else always to have their finger on the pulse of everything that's going on.
"I think in a slightly different version of that scenario, my Turn 3 spotter would have given me a heads up, that there was a car that was going 40mph slower than me going into Turn 4.
"I think now, 10 years later, that's probably something that I would just pick up on my own sooner, and maybe just not have to deal with.
"I saw Rick Mears at Milwaukee a few weeks later and he gave me some tough love. He said 'back in the day we didn't have spotters, you just had to kind of know what's going on'.
"That [2011] was a particularly inopportune way to find out that you might suddenly just not have a spotter say anything to you, they might already be celebrating that you're going to win the race, which is apparently what was going on.
"It's obviously not the spotter's job to always be your eyes and ears for absolutely everything that's going on around the track anyway."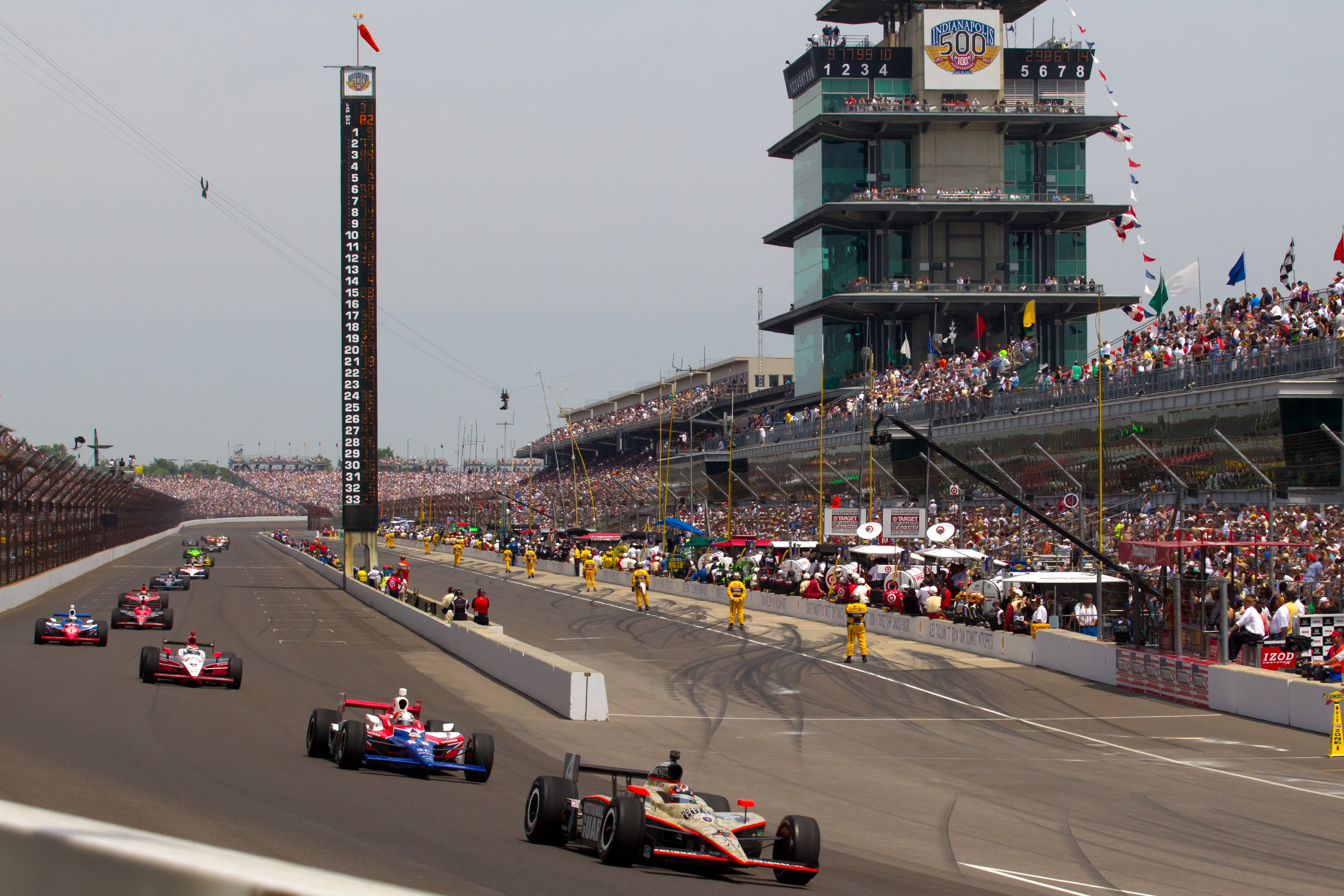 There's also the fact that managing this situation highlights how tough a 500 is to win as a rookie in this scenario.
When you're going slowly and you're attempting to manage a gap to a car behind, in this case Wheldon, going much quicker, clear advice of how much you can push your own fuel to manage a gap is absolutely vital.
Instead of a shock rookie winner, the race had the fairytale of a past great triumphing for a minnow team. With Wheldon's untimely passing at Las Vegas later that year, the Indy win is looked back on even more fondly.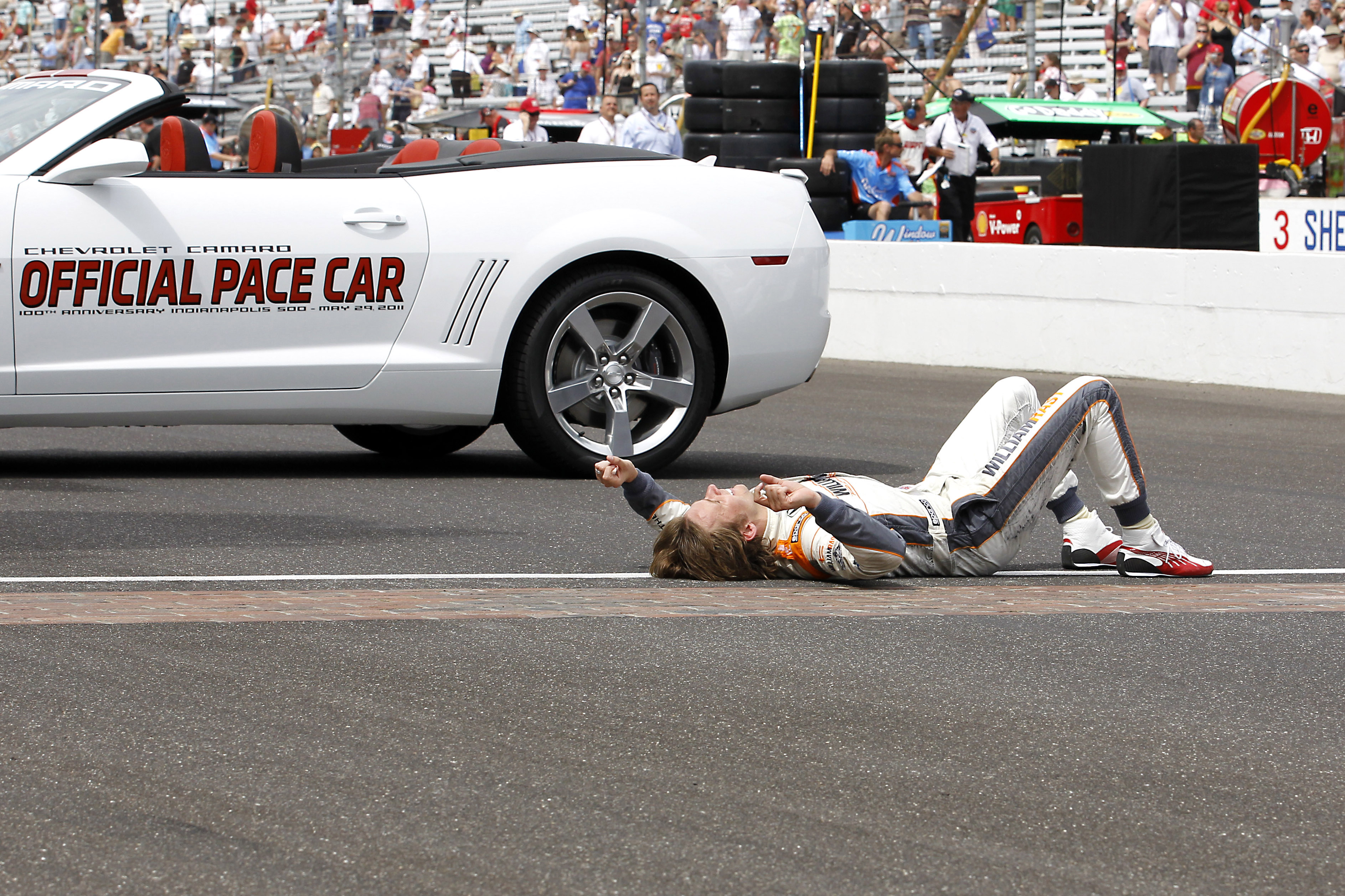 "We're sitting there thinking 'shit, we're going to be second'," recalls Lambert, who also changed the front right tyres in pitstops as well as being lead mechanic for many 500s over the years.
"But for this little team, for what we've just done, it was a hell of a job.
"The next thing you know, there's a crash and Herta just gets up on the thing and he's like, we just won the 500. It was just complete chaos, for the next probably 20 minutes.
"I get goosebumps talking about it right now. It is really a race that is so special to me. I'm from Indianapolis, Indiana. I was born and bred here, and it's been something that's been a part of my life.
"I'm 54 years old now so, almost 40 years I've known of the Indianapolis 500. It's in my backyard.
"There's a lot of people that have done this their whole career and never won the 500. It was 23 years before I was able to actually win one. You get a ring that you figure that only 25 people got that year."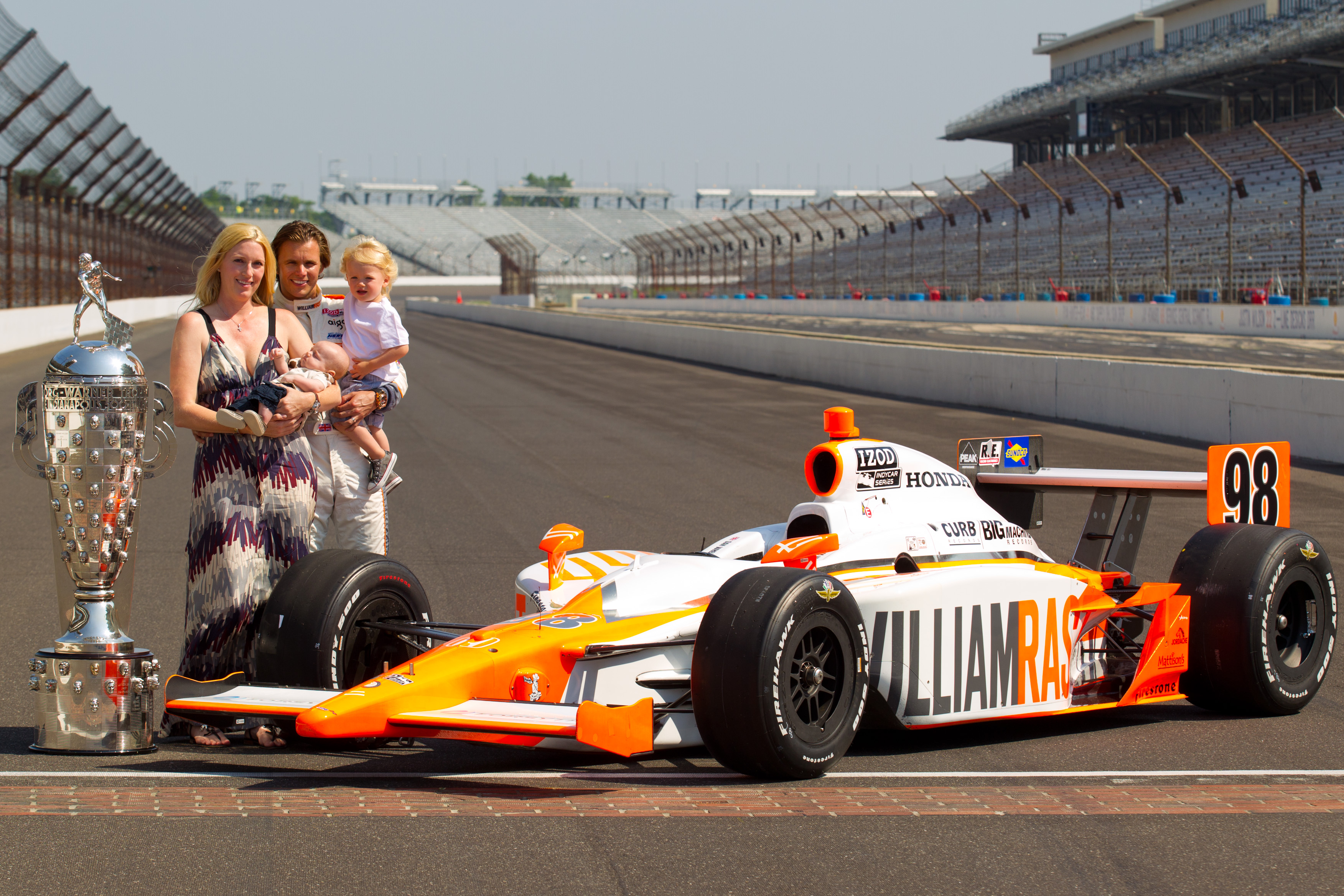 Despite the love and appreciation then for an underdog victory that now stands as something of a tribute to Wheldon, Hildebrand still has a huge fanbase – and for every negative comment about 2011, there are those that offer support and understand the whole picture of what happened back then.
Mental health and an acceptance of the role it plays in our lives was not a common subject in sport back in 2011, but with him having crashed out of a race of that stature it's only natural to ask Hildebrand how he coped with it.
"I'd be lying to you if I said I didn't have a few sleepless nights," he says, noting that Paul Tracy was a particular help with some advice in the pitlane after the race.
"And definitely you felt just the gravity of the whole thing. Honestly like I was super bummed for the team, I felt like I had let them down, like I've been given this great opportunity.
"At that point, John Barnes, the team owner, he treated me as one of his kids or something. For me initially that was the hardest thing to deal with and nobody was bringing that on me, I just felt it, and kind of couldn't unfeel it.
"I still look back and I'm proud of my younger self for handling it well in the moment, just not blaming anyone, kind of taking it on the chin, because I think that's probably the best thing I could have done.
"There were things that I could have explained, I could have been more, 'well, this is what happened', to try to basically catch a little less flak, but I didn't and I think in the big scheme of things, that was the right thing to do."
The incident understandably inspired Hildebrand to want to correct his mistake and 10 times since he's attempted to do so.
Recently though he's had a mindset shift that has allowed him to be at peace and happier generally in life and with his racing, despite his goals being the same.
"Once that happens in the world's biggest race, then the only way to undo it is to have triumphed in the world's biggest race, that's the only countermeasure from a career statistical perspective," he adds.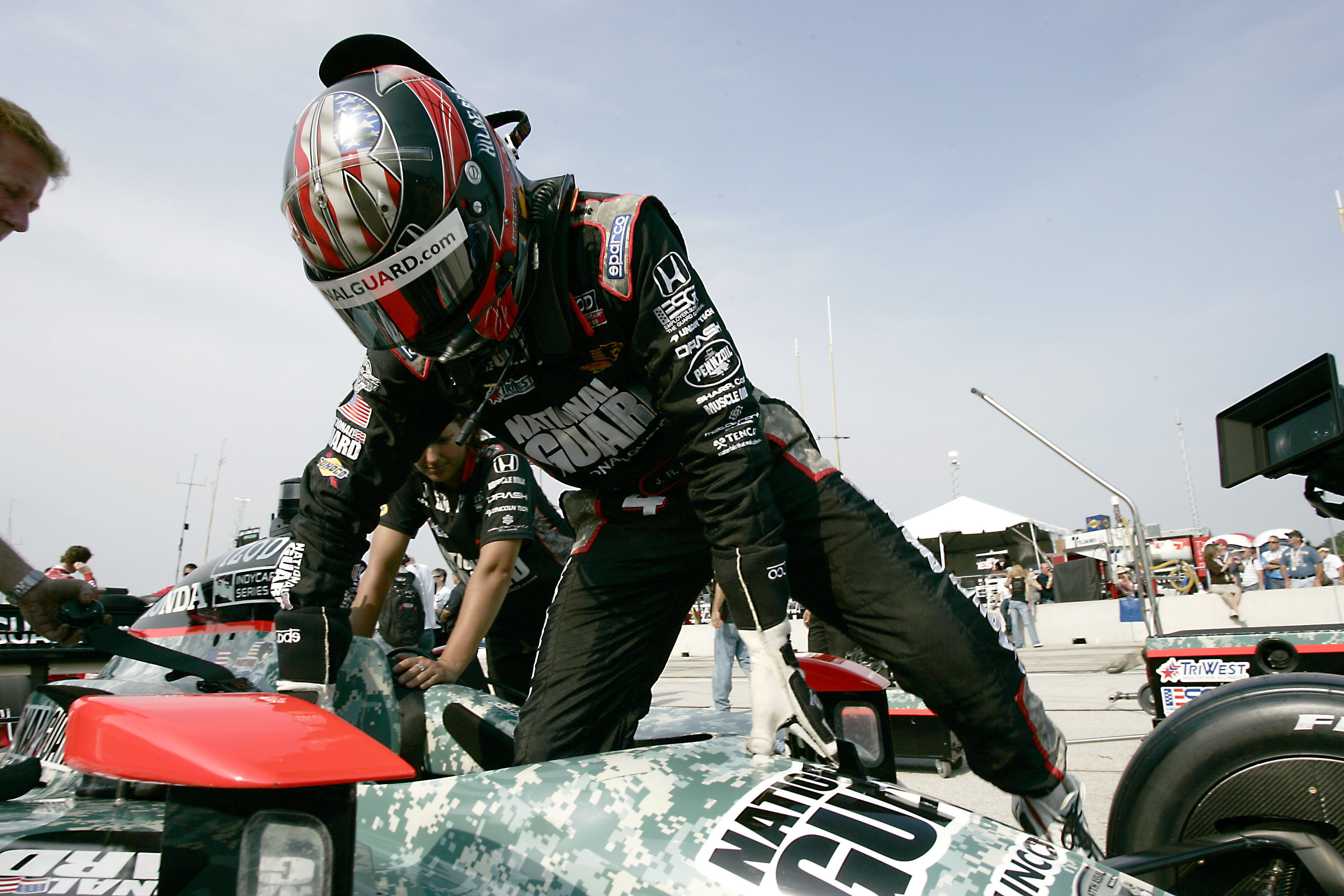 "I could go win an IndyCar championship and it doesn't somehow account for the fact that I almost and didn't win in the 500.
"So feeling like I needed to win after what happened, that was probably in the back of my mind for a long time and it took a long time to let that go. That's an unhealthy way to be driven to do something, is the conclusion that I came to eventually.
"I can't tell you exactly when I got there, probably after racing full time at ECR that year it was just, 'OK, that didn't go how I wanted to go either', so I've got to just wipe my own slate clean, stop keeping score and, accept that things have gone how they've gone.
"I know how things went on the inside and I know things that I could have gone better and I know things that weren't in my control.
"That took a long time but I'm so glad and fortunate I finally got to that, because now I show up the Speedway, and I'm just hyper focused on what's happening right now while we're doing it.
"And I know all the things that are required to be in a position to win the race, and I know exactly what I need from the car and I'm not distracted by anything else."