Ex-Formula 1 driver Romain Grosjean will race for Andretti Autosport in his second IndyCar season, taking on the full calendar including the Indianapolis 500 and other ovals.
Grosjean elected to alter his plans from full to part-time for his maiden IndyCar season this year following his huge Bahrain F1 crash in 2020, and joined Dale Coyne Racing with support from NASCAR team owner Rick Ware.
Despite racing for one of the series' smallest teams, Grosjean excelled in the family-style atmosphere and with French-speaking engineer Olivier Boisson and took a pole position in only his third race, on the Indy road course.
The fans have really taken to Grosjean, wearing fire department and phoenix t-shirts in honour of how he overcame that fiery Bahrain incident last year.
Grosjean narrowed down his 2022 choice to staying with Dale Coyne or joining fellow Honda-powered team Andretti, and his decision is finally public knowledge.
"I'm delighted to be joining Andretti Autosport and driving the No. 28 DHL Honda for next season," said Grosjean, who replaces Ryan Hunter-Reay in that car (below).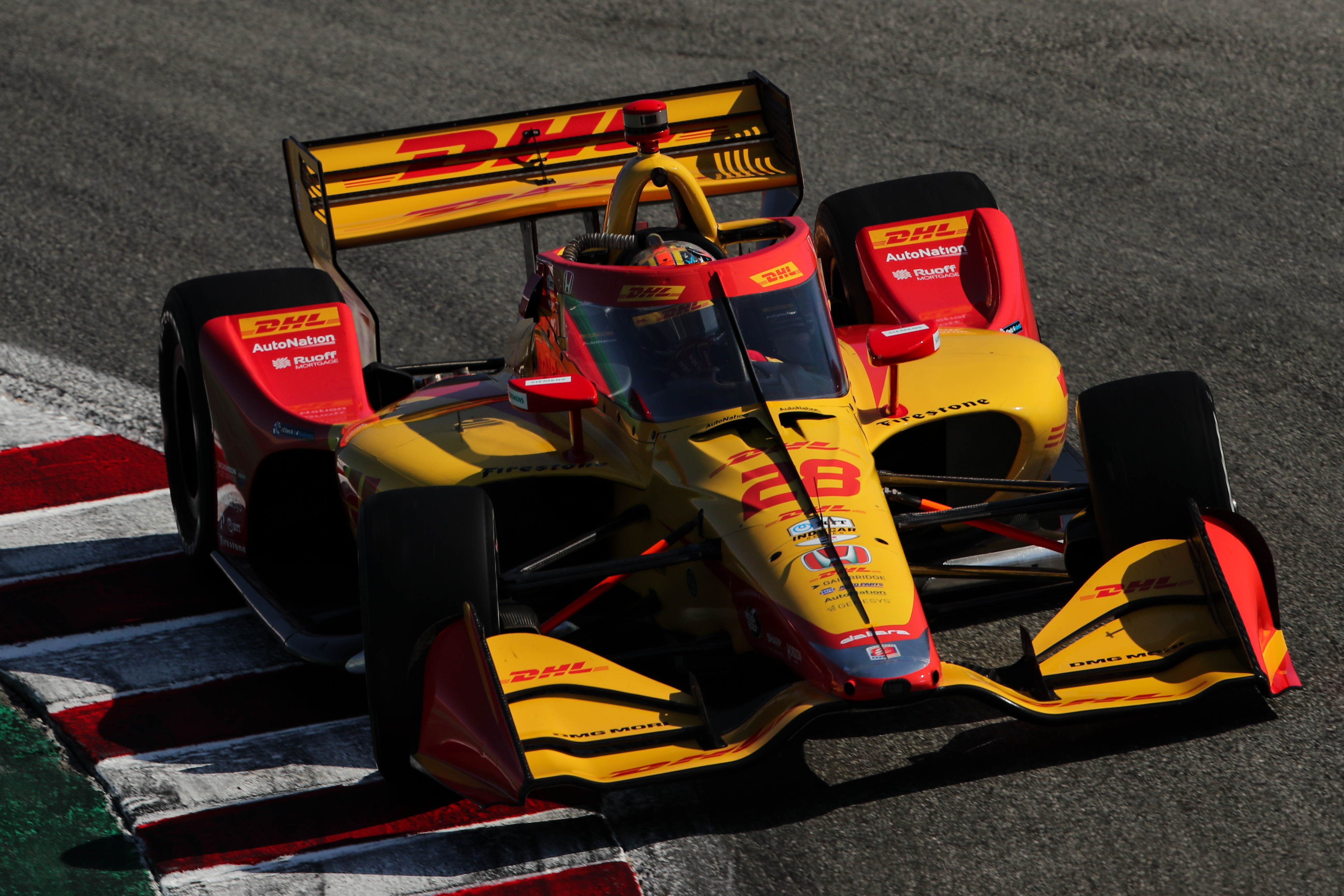 "It's a big honour to be joining such a great team as Andretti, anyone in the motorsport world knows the name Andretti.
"I'm super happy and proud to be racing with the team.
"I'm also very proud to be representing with DHL. I've known the DHL colours on racing cars for a very long time. I couldn't be more proud to represent such a great company in IndyCar.
"I'm hoping that we are going to be very successful together, which is our aim on every side.
"I would like also to thank Dale Coyne Racing for giving me the opportunity to join IndyCar. I've enjoyed the racing so much and it's given me the change today to be racing with one of the most competitive and best teams in the world."
Grosjean's best finish came in the pair of Indy road course races, taking second in both.
He's only 15th in the championship but missed three of the oval races including the double-points Indy 500, so his average finishing position of 9.6 is much more representative, as is his average starting position of 11.8.
Despite Andretti's stacked engineering group, Grosjean will take his Dale Coyne Racing engineer Boisson with him to Andretti Autosport.
Boisson is French and has worked with the likes of Sebastien Bourdais before, he joined Coyne with Bourdais back in 2016.
Grosjean and Boisson immediately established a strong bond as Boisson visited Grosjean in Europe over the Christmas holiday period last year, and the two have grown closer as Boisson has helped to adapt Grosjean to the intricacies of open-wheel racing in America.
In the last three races of the season on the west coast, Grosjean and Boisson brought their RVs and were camping together between races.
The Race understands that Grosjean could also do some sportscar racing with Honda/Acura in the future, but the details of that are not expected to be announced today.
Andretti needs no introduction as one of America's most prestigious racing teams, and is headed up by Michael Andretti
"We are thrilled to welcome Romain to the Andretti Autosport family," said Michael Andretti, CEO and Chairman, Andretti Autosport.
"He already had an impressive resume before coming to IndyCar and watching what he's been able to do in his rookie season here has been exciting to say the least. His vast motorsport experience will be beneficial to the team alongside our already strong 2022 driver line-up.
"We also couldn't be more excited to continue our strong partnership with DHL. The DHL sponsorship is one of the longest and most successful in the paddock and we look forward to continued success on and off the track."
It has five Indy 500 wins and four championship victories, although the last championship title came in 2012 and Grosjean is a potential key component of bringing the team out of its relevant slump.
Difficulty in adapting set-ups to the new aero screen meant only one victory in 2020, and this year the team has not taken a big enough leap compared to Chip Ganassi Racing, Team Penske, Arrow McLaren SP and Rahal Letterman Lanigan.
Grosjean's move ends a 10-year stint at Andretti for Hunter-Reay who took the 2012 IndyCar title and 2014 Indy 500 victory.
What started as 3 races grew to over a decade of success. Over the next 2 weeks, @RyanHunterReay will turn his last laps as our #INDYCAR teammate. Thank you, RHR, for 15 wins, an Indy 500 victory & Series title. Always a champion, always a friend.

🎥: https://t.co/YhvhHZwgZy pic.twitter.com/2vFeuTAU83

— Andretti Autosport / #AllAndretti (@FollowAndretti) September 14, 2021
He still feels like he has a lot to offer and with seats available, he and current team-mate James Hinchcliffe will be key players in silly season which is likely to ramp up with Grosjean's decision being one of the most important dominos to fall.
One of Andretti's Indy Lights drivers is likely to take over Hinchcliffe's seat, with Devin DeFrancesco currently believed to be the favourite although points leader Kyle Kirkwood is still in the mix, as Andretti also has to consider a seat in its Formula E team as well.
Coyne can now switch its attention to replacing the loss of Grosjean, although the team has become a more popular destination given its results this year.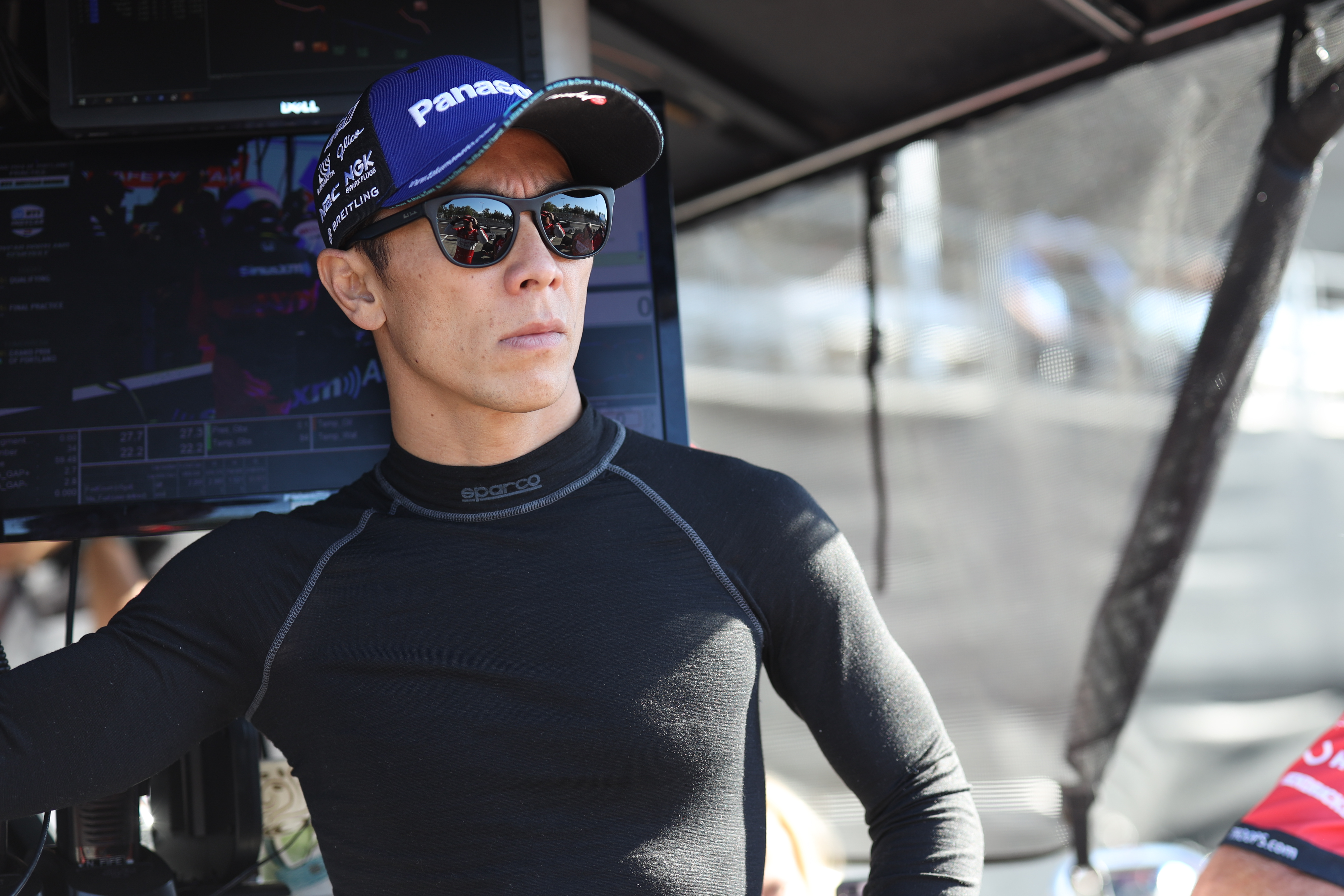 It is almost certain to field an all-new line-up in 2022 with Takuma Sato expected to join the team.
It looks like the Jimmy Vasser/James Sullivan backed #18 car will remain under Coyne's banner for now, but Ed Jones' future remains unclear.
Rumours had been rife Vasser and Sullivan could split from Coyne, but the team which also races in IMSA is known to be looking at going it alone in the future as opposed to doing that in 2022.