Normally, three wins is a huge part of what it takes to win an IndyCar title. But despite having managed the triple in the first half of the 2022 season, Josef Newgarden sits 32 points from the lead.
Newgarden was at his mistake-free best at Road America last weekend as he qualified second, had a perfect pitstop from his Team Penske crew in the race, showed rapid pace after that and had two great restarts late on to deliver a winning drive.
It has taken Newgarden just eight races to win on a road course, street circuit and oval in 2022, which has earned him $1million thanks to the Force for Good challenge, and that more than anything shows how wonderfully diverse his skillset is.
However, all of that has been against the backdrop of a rocky year that started with a late call on who would be his engineer and heavy turnover of staff who needed time to settle.
A wrong strategy call – made by many others too – left him 16th in St Petersburg, he finished 14th at Barber Motorsports Park, was 25th on the Indianapolis road course after two collisions and came 13th at the Indy 500 after a pitlane stall. It paints an unusual picture for the usual Mr Consistent.
Newgarden has won three races (Texas, Long Beach and Road America), earned a top-five finish in another (Detroit) and finished outside of the top 12 in the other four. It's very un-Newgarden-like.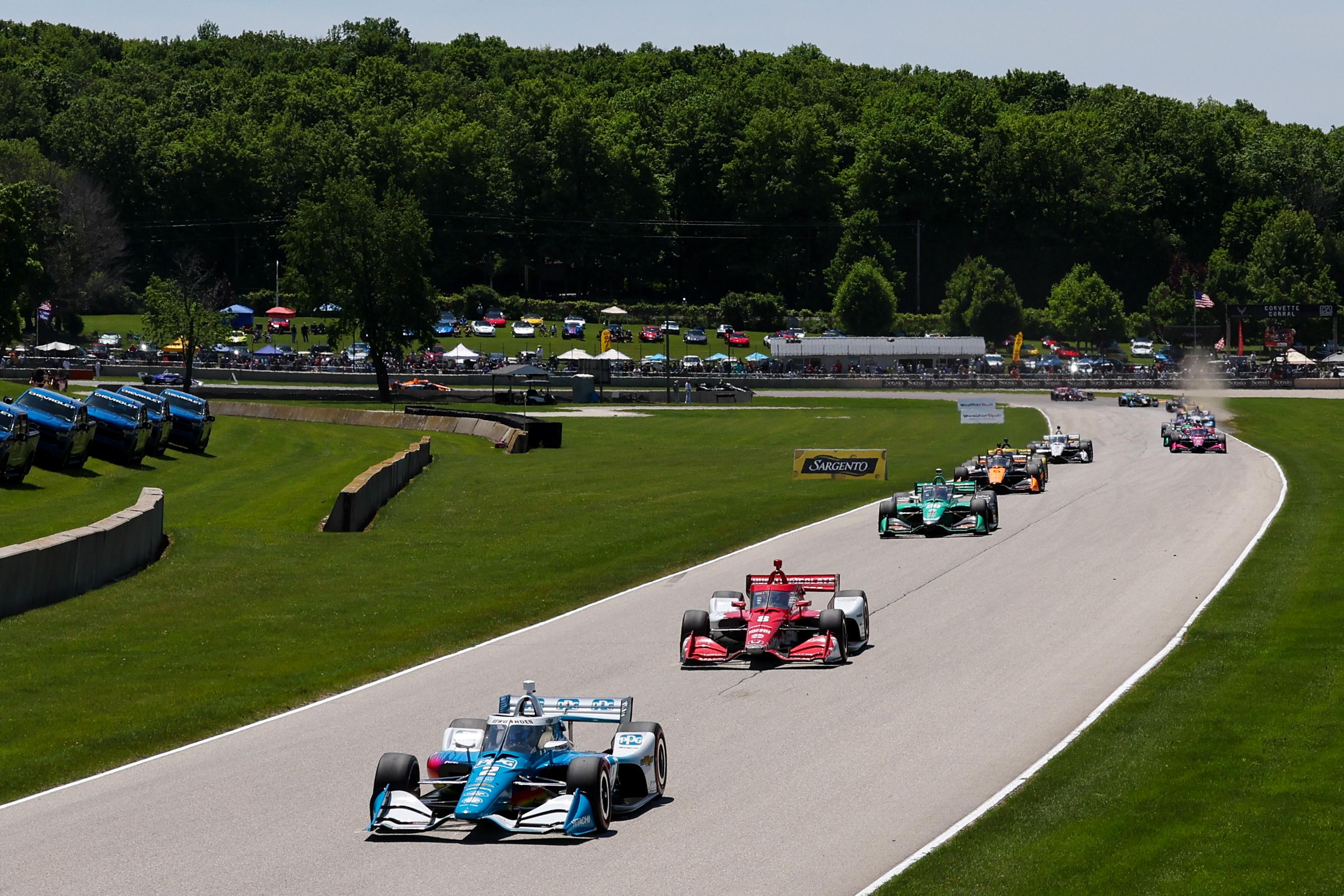 Asked by The Race if last weekend's win has shifted momentum back towards him given three wins usually makes a driver at the very least a strong title contender, he said: "It's been a little bit too up and down for us. Kind of feast or famine.
"I think we genuinely had the potential for four or five wins up to this point. So we've done three of the potential five, let's say. The other ones that we weren't winning, we were finishing too far back.
"We've got to up our consistency. It's a little abnormal for us. I feel like we're a fairly consistent group. So I'm not going to lose sleep on why that was happening. Sometimes you get in these little micro-trends where we didn't have the consistency we needed.
"Number one, we need to clean that up. We need to win a couple more races before the year is out because of the way the first part of the season went.
"We definitely have wins on the board. But definitely more than wins, consistency is going to rule the day this year, for sure."
It's easy to see why the 2017 and 2019 champion is concerned. In 2020 he finished outside of the top 12 only once in 14 races but missed out on the title, and last year there were two instances from 17 races where he wasn't in the top 12 but once again he was championship runner-up. Now he's finished outside of the top 12 four times in eight races.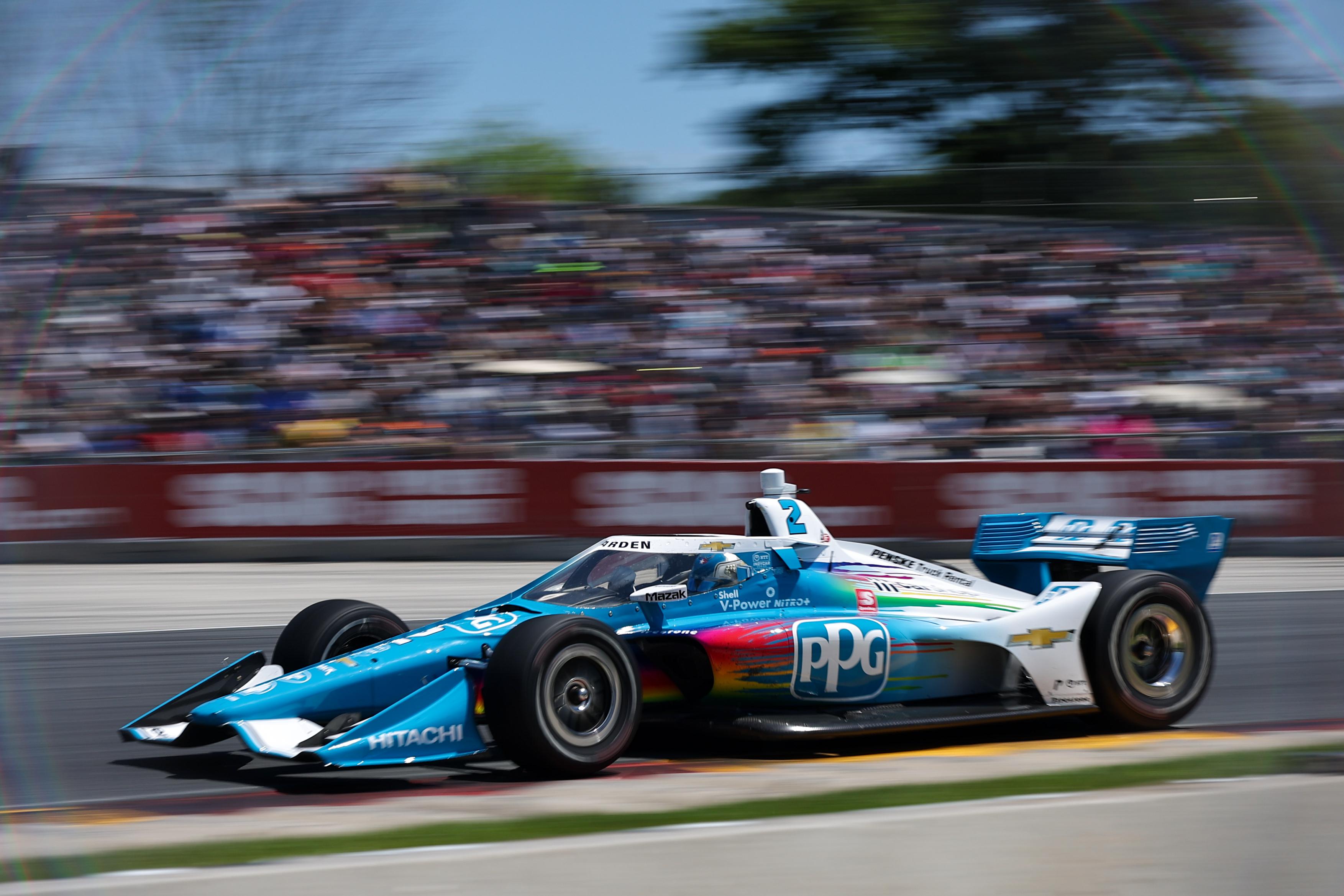 Still, you just never feel you need to hit the panic button with Newgarden. In his own words, when everything around him is sub-optimal in terms of adding up to performance on the race track or focus on his programme, he seems to elevate his game against that adversity.
The aforementioned shaking up of his crew pre-season is a perfect example, where after clearing the tricky St Pete opener he won the next two races, with a stunning last-corner pass on his team-mate Scott McLaughlin earning a victory at Texas, proving how stout he and his crew are.
The Race asked where Newgarden feels his crew is at in terms of its adaptation, and he said: "I think we're in a good spot.
"We have to clean up the consistency. For one reason or another that didn't happen up to this point. I know if we keep doing our normal thing, that will come. We just need to keep on a good track here till the finish.
"I feel very positive about our group. We don't have anything negative going on. Honestly, there's nothing that I could be complaining about. We got a really strong team, everything is in a good place, great partnerships with Team Chevy [Chevrolet] and everyone else. I feel good about it."
Perhaps one of the reasons Newgarden might have a feel-good feeling is Iowa returns to the schedule after a one-year absence with two races next month, and the circuit might just give him those extra wins as he has an average finish of 3.125 there since 2014. Even before then, the next race is at Mid-Ohio where he won from pole last year.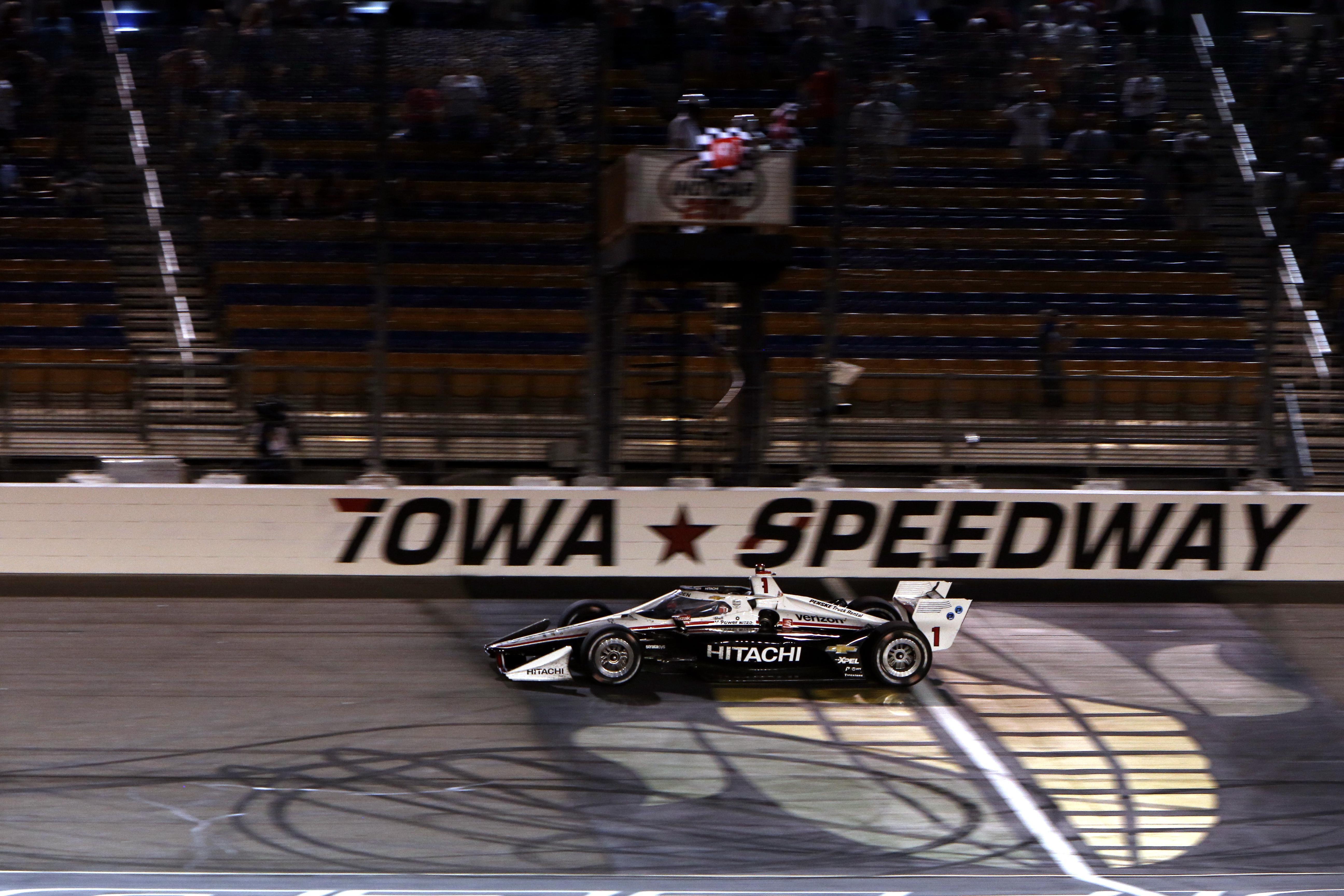 Winning at Road America was certainly a huge deal for Newgarden, though. He'd led more laps at the track than any other driver coming into the race but had only one victory, and last year he was robbed when a $1 sensor failed and cost him the lead with three laps to go.
This year he crucially qualified in second, and credited Alexander Rossi's snaking moves down the front stretch at the start for helping to break the tow, which allowed Newgarden to halt Alex Palou's charge from behind into the first corner.
A messy first stint with three cautions inside 10 laps robbed him of what he thought might be his advantage over Rossi – on the soft tyre – and he failed to pass on track, but his pit crew helped to boost him into the lead at the first stops.
Rossi was also held up by Newgarden's team-mate Scott McLaughlin pitting just as he wanted to exit, and after that Newgarden pulled over seven seconds clear through his second stint, which gave him a huge lead to manage.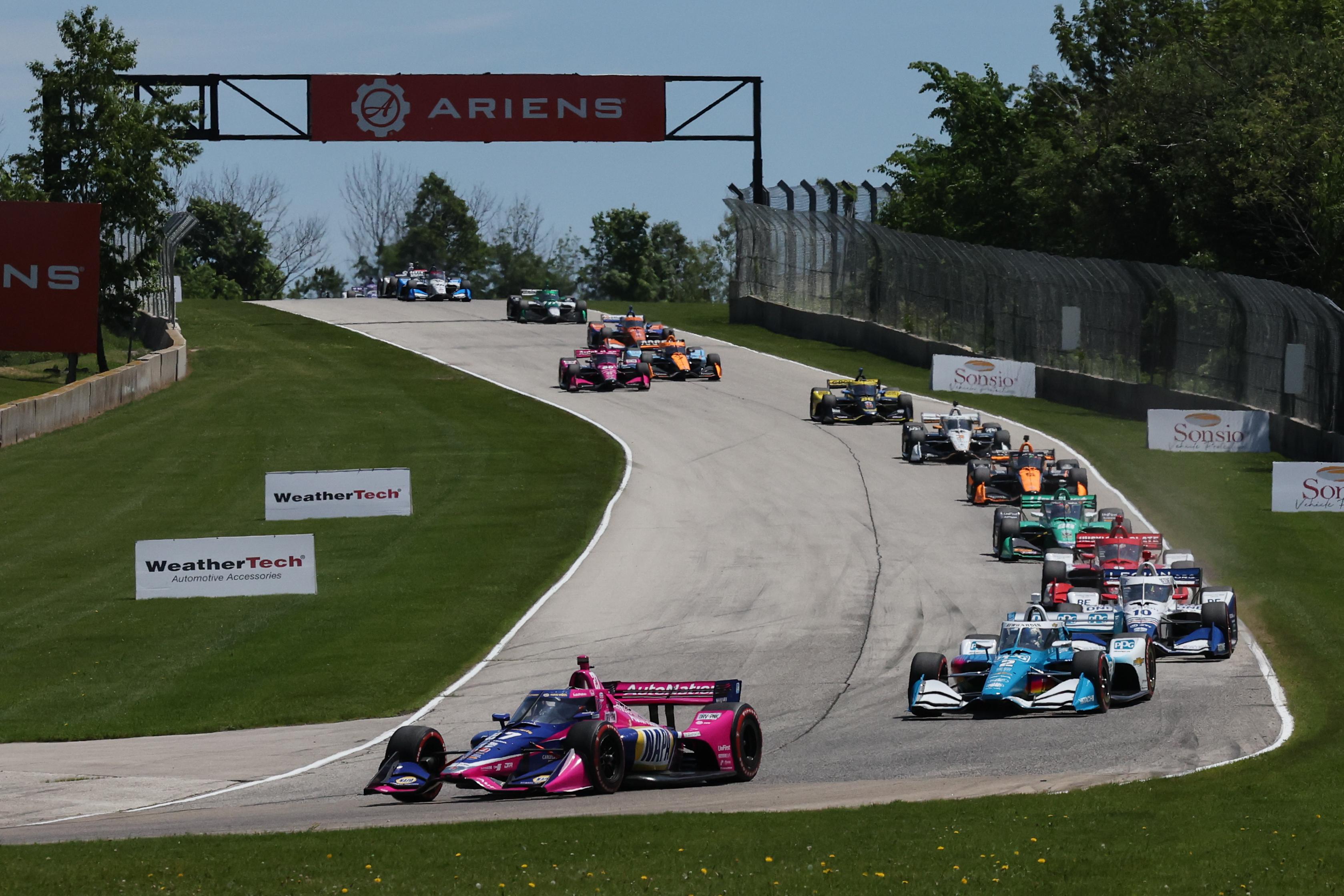 "I think I cooked my stuff a little bit too much on that second stint," Newgarden said when asked by The Race how he was able to extend that gap, especially in light of he and Rossi reckoning pre-race that the latter would have the advantage at that point on the harder tyre compound.
"I was aggressive with traffic. That's where I think I got the gap, I was more aggressive than he was cutting through either a lap marker or an alternate strategy. So that ripped a really nice gap for us.
"After that it was more just trying to manage it. I kept watching my gap to him. I was trying to study where he was strong and where I was weak. I just kind of focused on tyre management after that point.
"I could tell he was very good in the beginning through 75% of the stint. I think we had the edge in the last 25%. I was surprised [about the tyre advantage not being as predicted].
Bear in mind Newgarden is discussing this just 30 minutes after the race has finished, and you start to understand how analytical his brain is even during the race.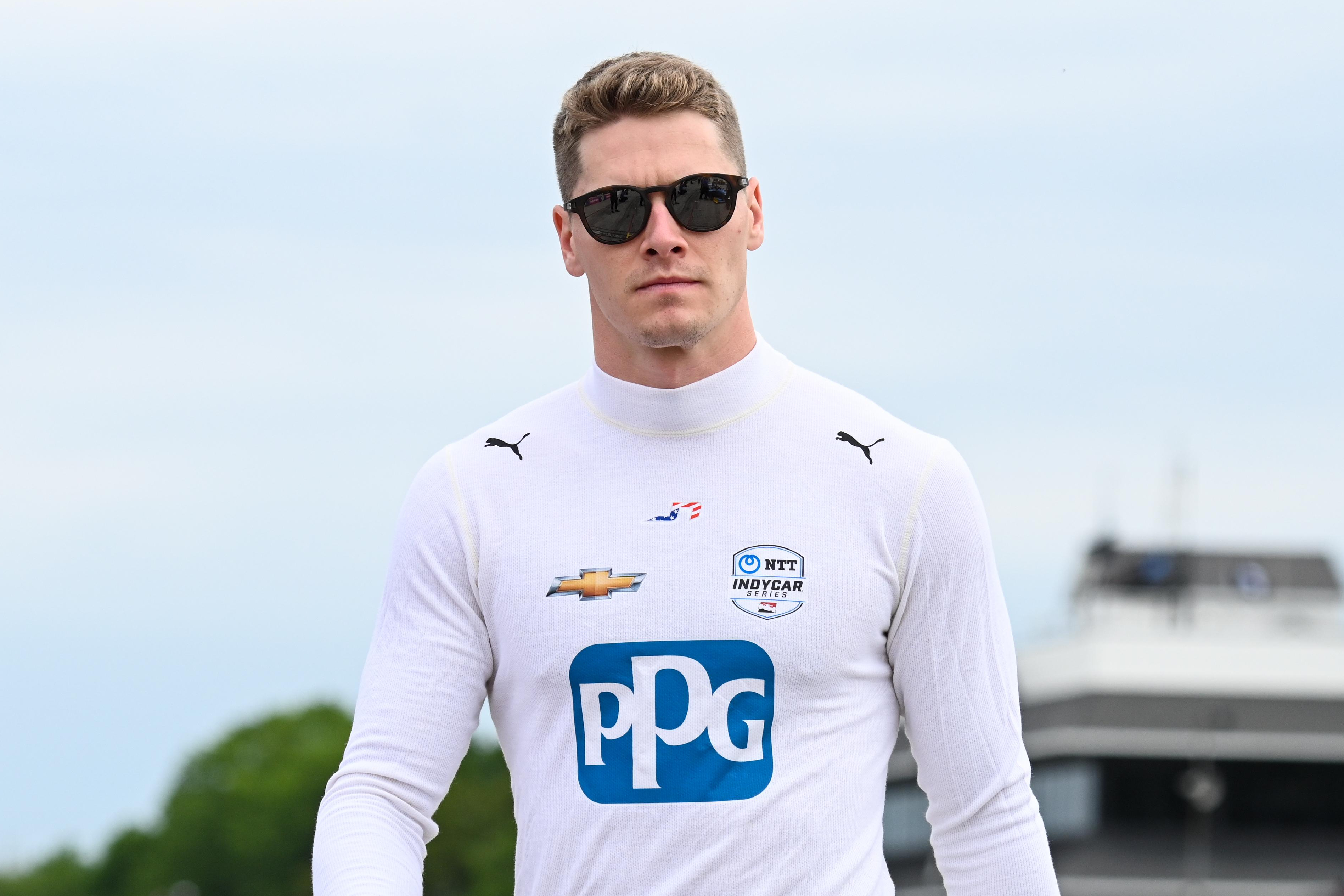 Like many other champions, he has a lot of spare thinking capacity alongside driving the car to be analysing his surroundings, studying his competition for weakness and potential areas to capitalise.
The time built up on the second stint would have been the key to winning the race had it not been for two late cautions inside the last 10 laps that negated that advantage. But he found another way to excel with the restarts. And it's another area where you get an insight into his brain at work.
Asked if he was surprised about getting the jump on Rossi, he replied: "Not after watching him. I kind of knew where the strength and weakness was. I felt like we had a good advantage on him in certain areas. We tried to exploit that as best as possible.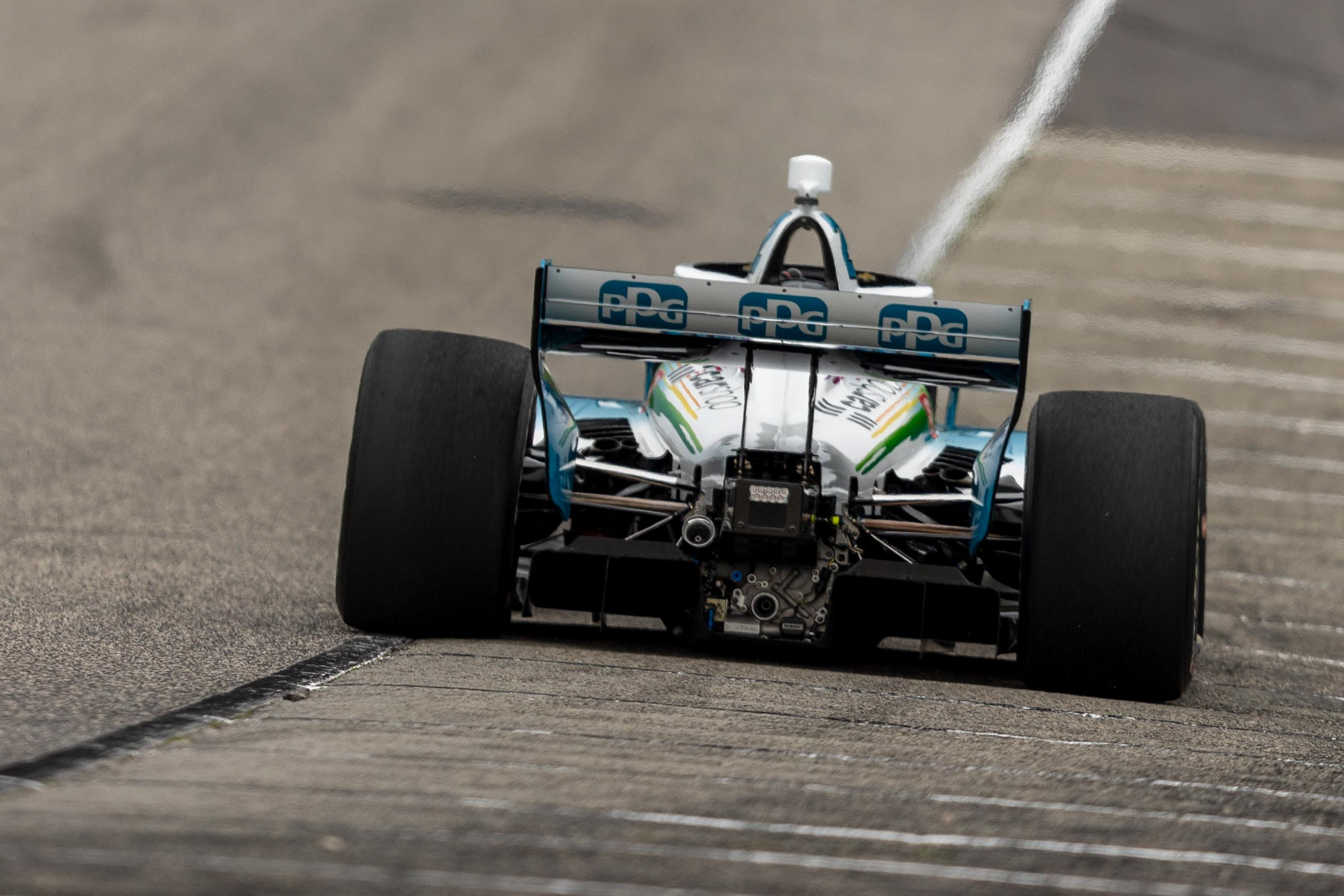 "It was two really good starts, great attack mode from Team Chevy. All of that contributes to being able to push the gap.
"I was hopeful we could do that, but I can't say I was surprised. I felt like we had that potential. I knew if we just do our job, we can do that, and was happy to see it come to fruition."
Ultimately this race may not be one we look back on at the end of the year as being the most crucial, because we know Newgarden can inflicty crushing victories like this. He's so good, it's expected.
We'll learn more from whether he can turn this history-crushing win into the kind of consistency he's well capable of but hasn't managed so far in 2022, as that is what's crucial for him to assert himself on the points standings properly again.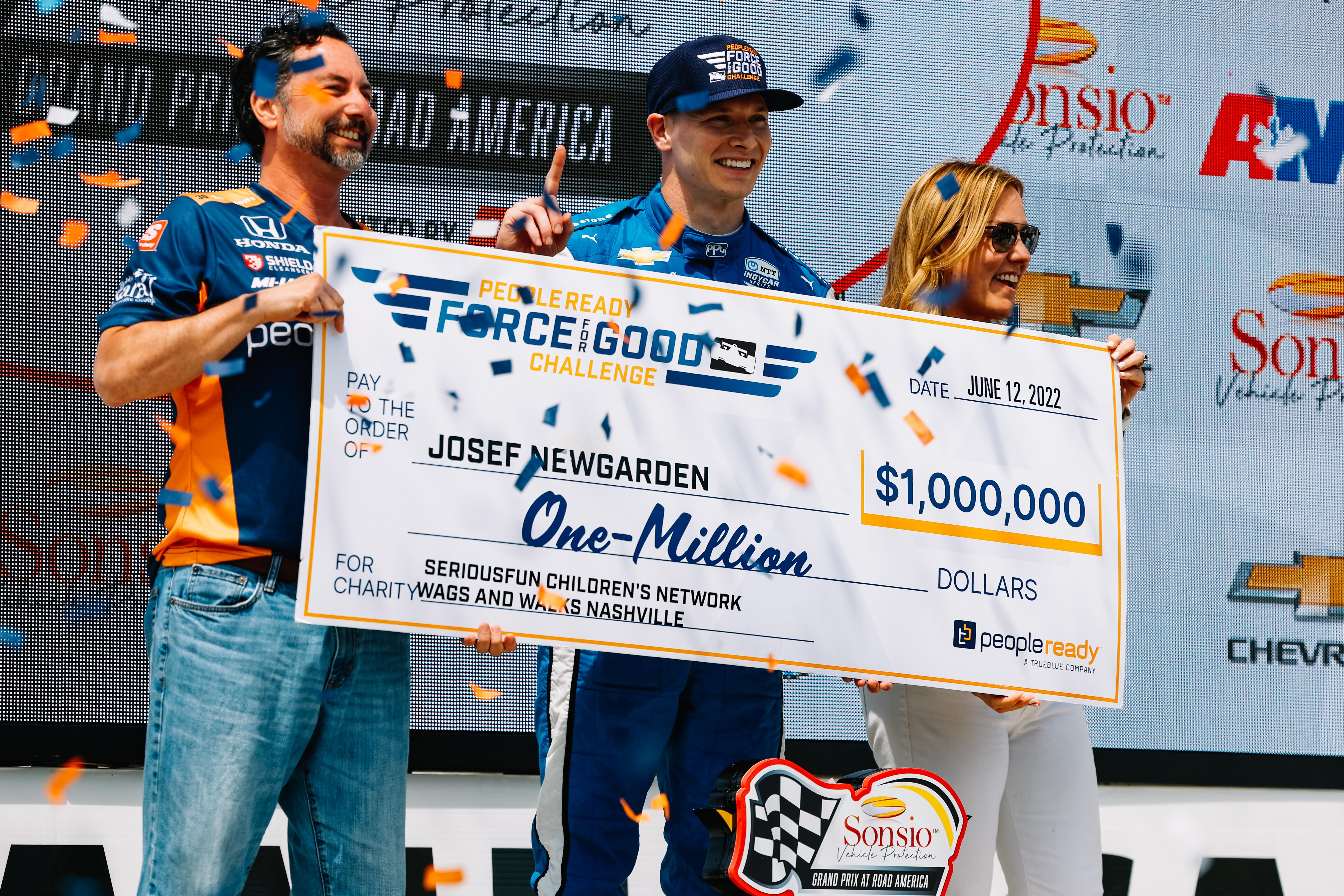 To finish on a nice note, $500,000 of Newgarden's prize goes to charity and members of the Wags and Walks Nashville dog charity, where Newgarden's dog Axel is fostered from, and the SeriousFun Children's Network were on a Zoom call to congratulate Newgarden after the race.
Wags and Walks rescues and fosters dogs in Newgarden's native Nashville while SeriousFun – set-up by Paul Newman – has 30 camps worldwide for seriously ill children. Now, both of those causes are $250,000 better off thanks to a very talented racing driver, who says he's going to use his money to buy "at least $100 of McDonalds" for his team.