Ganassi IndyCar duo Marcus Ericsson and Alex Palou broke the golden rule of not crashing as team-mates at Road America, with each refusing to take the blame – although Ericsson did apologise.
On lap three, Ericsson sent a move from deep down the inside of Turn 5, and once alongside, his right-rear clipped Palou's front left, breaking the champion's suspension, which cost him 10 laps and led to a 27th place finish after repairs.
"I think everybody saw that," Palou said from the infield care centre after the incident.
"I haven't seen it from the outside but I just think he was trying to win the race on the third lap. The car broke. That's it, game over."
Ericsson hit him!

Teammates collide as Marcus Ericsson gets into Alex Palou. Have a ride on-board with Romain Grosjean to see what happened.

📺 : @NBC and @PeacockTV pic.twitter.com/KUgNg4mfKj

— INDYCAR on NBC (@IndyCaronNBC) June 12, 2022
Asked if he was surprised his car broke from the contact, Palou added: "No, I was surprised that my team-mate hit me, not that the car broke.
"The car, it's a single-seater right, if you have a hard hit like that it just breaks. It was just bad luck.
"But yeah, we can play this game as well so we'll see."
The last line was an ominous threat which may have been something Palou said in the heat of the moment, although we can't be certain as a request to speak to Palou after the race was not granted.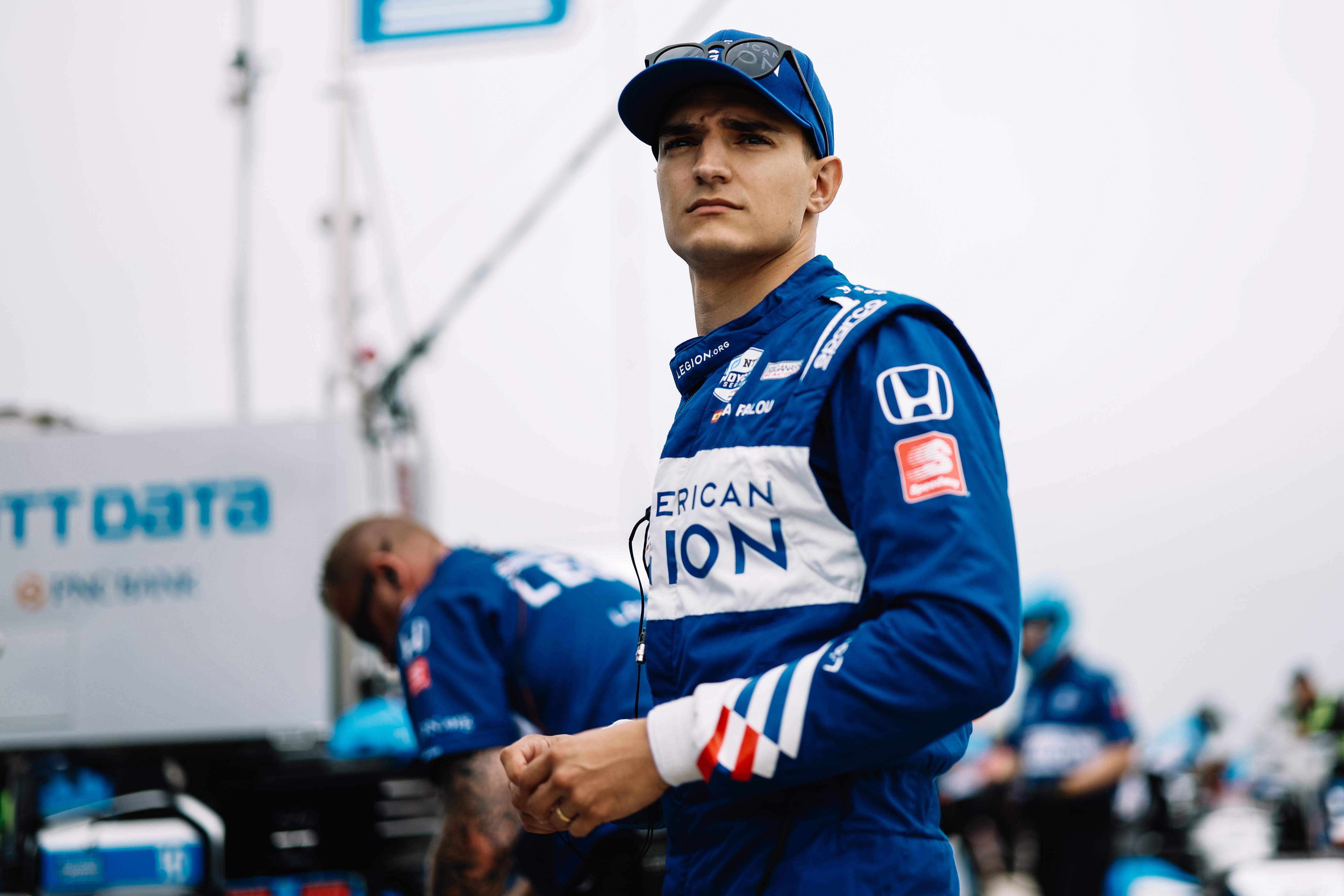 Even proceeding with a pinch of salt that Palou may have been just that – angry in the heat of the moment – it still offers a side to Palou we haven't seen.
He's been credited for his ability to see the positives in every situation and how he never criticises his team. But it was certainly a more recalcitrant Palou on display here.
It could be because of the surprising stat that, after the incident, he is 47 points behind the championship lead, and that is as far behind the championship lead he has been since he joined Ganassi for 2021!
That, coupled with Indianapolis 500 winner Ericsson's strong form – he finished second after a late dive on Alexander Rossi at the final restart at Road America – may just have pushed Palou's buttons to the extent we haven't seen before.
If anyone can be consistent and bounce back from this, it's Palou, who has been phenomenal since his move to Ganassi last year and his run to the championship. He is emphatically not out of the 2022 title hunt.
Ericsson apologised for the incident in his post-race interview on TV, but was perhaps less accommodating in the later press conference.
"From inside the car, the door was open there," he said.
"I went for the move. Alongside him at the apex, made the corner. From my side he turns into me from the outside lane.
"You hate to see your team-mate retire from a contact with you. That's the last thing you want to do.
"I don't see I did anything wrong. It was a fully race move.
"Might have been early in the race, but this race is a track-position race. If you get an opportunity, you need to go for it.
"As I said, there was nothing wrong with that move. That was clear on the TV pictures."
Asked by The Race if he felt Palou should have left him more room, Ericsson replied: "Like I said, from inside the car it was clear. I was alongside him at the apex.
"I was surprised that we hit at the middle of the corner.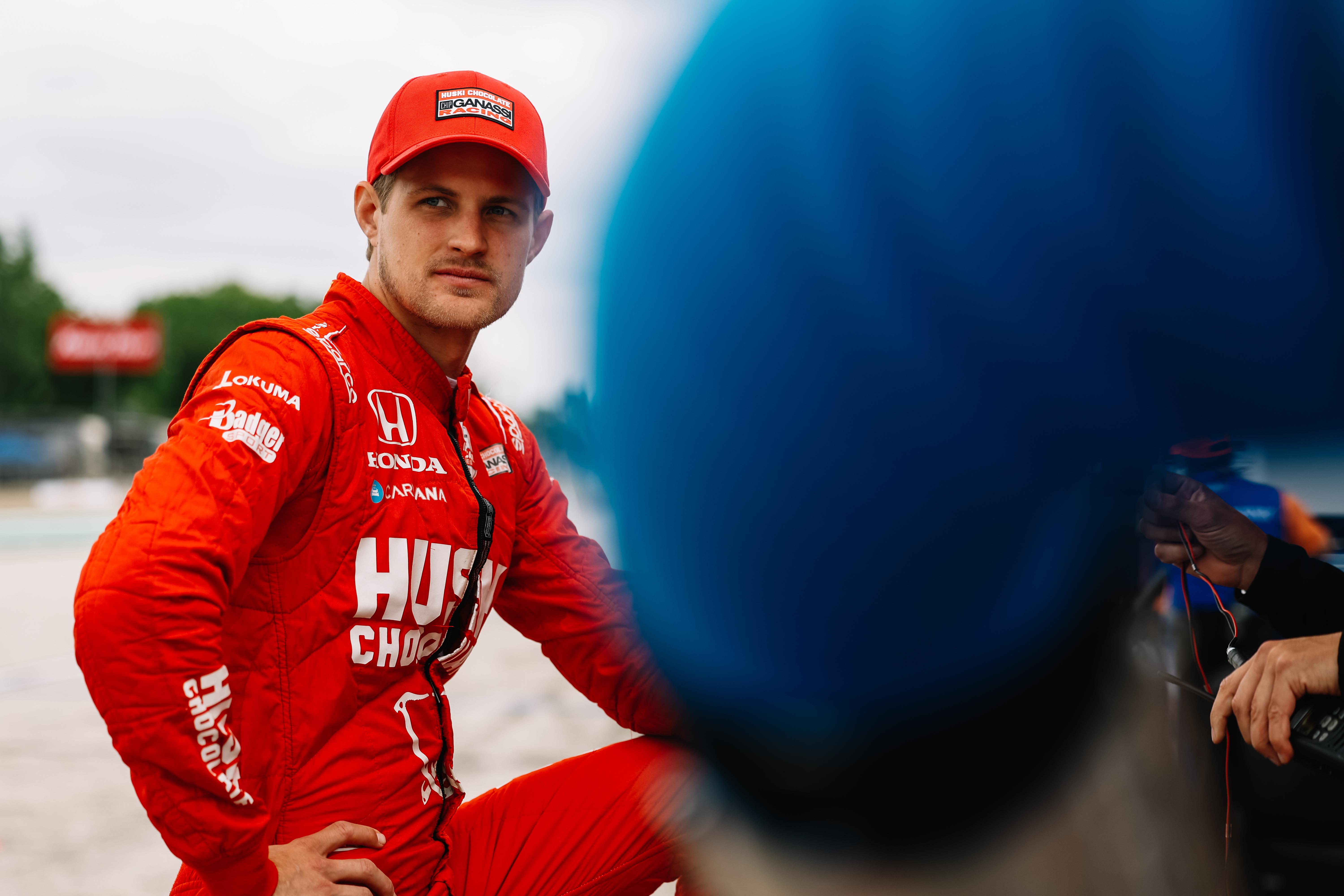 "Like I said, I made the corner, didn't go up on the kerb. It was not like I was oversteering or anything like that. I was surprised to get the hit there.
"I don't know what more to say. I only saw it once on the TV. It looked like a good move to me.
"Again, I hate to see my team-mate retire from a contact with my car, but I don't feel that was on me. I feel like it was more on his side there."
As much as it's important to acknowledge Palou's out of character response, it's equally crucial to talk about Ericsson not being a dirty racer or someone who makes contact with anyone often, let alone with team-mates.
It's hard to disagree with Ericsson's description of the incident if you break the video down frame by frame.
.@alexpalou is off-track and the yellow flag is out again for this incident between teammates.

The defending @roadcamerica race winner is done for the day.

WATCH LIVE:
📺: @nbc & @PeacockTV
📲: INDYCAR App powered by NTT DATA – https://t.co/vyuISIyifv#INDYCAR // #SonsioGP pic.twitter.com/LEZlU7BEGy

— NTT INDYCAR SERIES (@IndyCar) June 12, 2022
It looks like Palou did not anticipate the move and therefore wasn't really prepared to react to it.
Ericsson came from far back, but the first 'move' in this overtake is Palou leaving the door wide open at the best overtaking corner on the circuit.
Having been totally alongside – the fact that Ericsson's right rear hits Palou's left front proves that – Palou really has to provide more room. There's run-off at Turn 5 and he should really use that to cede the position to Ericsson.
Palou said he hadn't seen the onboard footage when he spoke about Ericsson, and perhaps seeing it now, he sees the role he played despite his ominous declaration that "we can play this game as well" which sounds like a threat of retribution.
It's an aggressive move from Ericsson, but we've seen a lot worse at Turn 5. Palou may have been taken by surprise but there's an alternate chain of events there where he either shuts the door initially, or offers Ericsson more room, uses the run-off and goes on to finish the race in the top five like he was before the incident.
There have been very few opportunities to be critical of the 2021 IndyCar champion Palou, but this incident didn't deserve the negativity he displayed in its aftermath, and could have been avoided.