IndyCar has been spectacularly competitive for a long time, with between seven and 11 different race winners every season since 2010.
This year it gains NASCAR legend Jimmie Johnson, high-profile Formula 1 convert Romain Grosjean, and Australian racing's top talent of the era Scott McLaughlin.
Juan Pablo Montoya's still on the scene part-time. Fernando Alonso would be if his F1 deal allowed it. Jenson Button tried to get involved too.
Nineteen drivers in the IndyCar field can legitimately say they have a shot at winning a race in 2021.
But despite IndyCar's growing strength, one thing you hear less of these days is suggestions that it's a rival for F1 – whether that's in prestige or popularity terms.
Back in CART's 1990s heyday, that debate kept flaring up – fuelled by drivers crossing between the series and by the disparity in the quality of racing.
We take a look at how modern IndyCar compares to CART in key metrics around its status in worldwide motorsport.
PENSKE-RUN INDYCAR IS FAR MORE STABLE
Jack Benyon
CART always felt like gambling on red or black. Playing with fire. With the Indy 500 operated by USAC and the rest of the championship run by CART, it never felt harmonious and that infamously came to a head when the two sanctioning bodies split and went their separate ways for 1996 – creating an ugly schism that hurt both series ever more until their 2008 merger.
Luckily, in 2021, IndyCar couldn't be in a more opposite place.
You'd think that a team owner taking over the championship would create crippling conflict of interest concerns but since 'The Captain' Roger Penske took over last year, he's had the universal support of the teams and drivers to lead this forward.
Indeed, he's been credited since with being one of the few people who could have kept the IndyCar Series and Indy 500 afloat through the coronavirus pandemic.
As such a successful businessman, he's already gone about improving the series and the Indianapolis venue, and if anyone has the chance of persuading another manufacturer to join IndyCar it's Penske.
He's also already started attempting to tap into the still much bigger NASCAR fanbase, arranging joint weekends between the two series starting last year at Indianapolis.
We're only a year into his stewardship and he's going to have even more tools at his disposal when bums are back on seats.
It may be a smaller ship than the CART equivalent, but there's no mutiny and the perfect captain is at the helm. And he also knows there's no point even trying to take on F1.
Formula E complicates the picture now
Valentin Khorounzhiy
When CART was thriving, it was clearly the most alluring single-seater series outside F1. But the quality of Formula E these days means F1 has a rival closer to home.
In comparing the IndyCar and Formula E grids there's one important caveat that needs to be made – which is that one set of drivers might be better for certain tasks and another for other tasks, and that IndyCar and Formula E require different skillsets.
But if we're using more nebulous criteria like overall speed and skill and value as grounds for comparison, most of the comparison points between the two grid have come in pre-F1 junior formulas. And as far as success there goes, Formula E's roster blows IndyCar's out of the water.
A driver-by-driver comparison would be the task for a proper study, but let's just take a surface view. Take the top 10 in last season's Formula E standings, and every driver was a genuine star in either F2/GP2, or Formula Renault 3.5, or at least F3. The only exception is maybe Andre Lotterer, and his junior record is still very good – while if you expand to 11th and 12th, you get an F2 champion and an FR3.5 champion who both were expected to make F1.
And then take IndyCar – Josef Newgarden left European racing after one mediocre GP3 season, Will Power was a decent FR3.5 driver but no Robin Frijns, and Colton Herta/Patricio O'Ward both splintered off the European scene before they could climb high enough up the ladder.
All of these guys are fantastic IndyCar drivers, and maybe none of the FE grid would beat them if forcibly moved to Indy – you'd be right to point out that it's not as if Felix Rosenqvist, for example, has already conquered America.
Yet the starpower and junior single-seater pedigree within the FE roster is impossible to overlook, and is really only second to F1.
DOES INDYCAR NEED TO GO FURTHER AFIELD AGAIN?
Edd Straw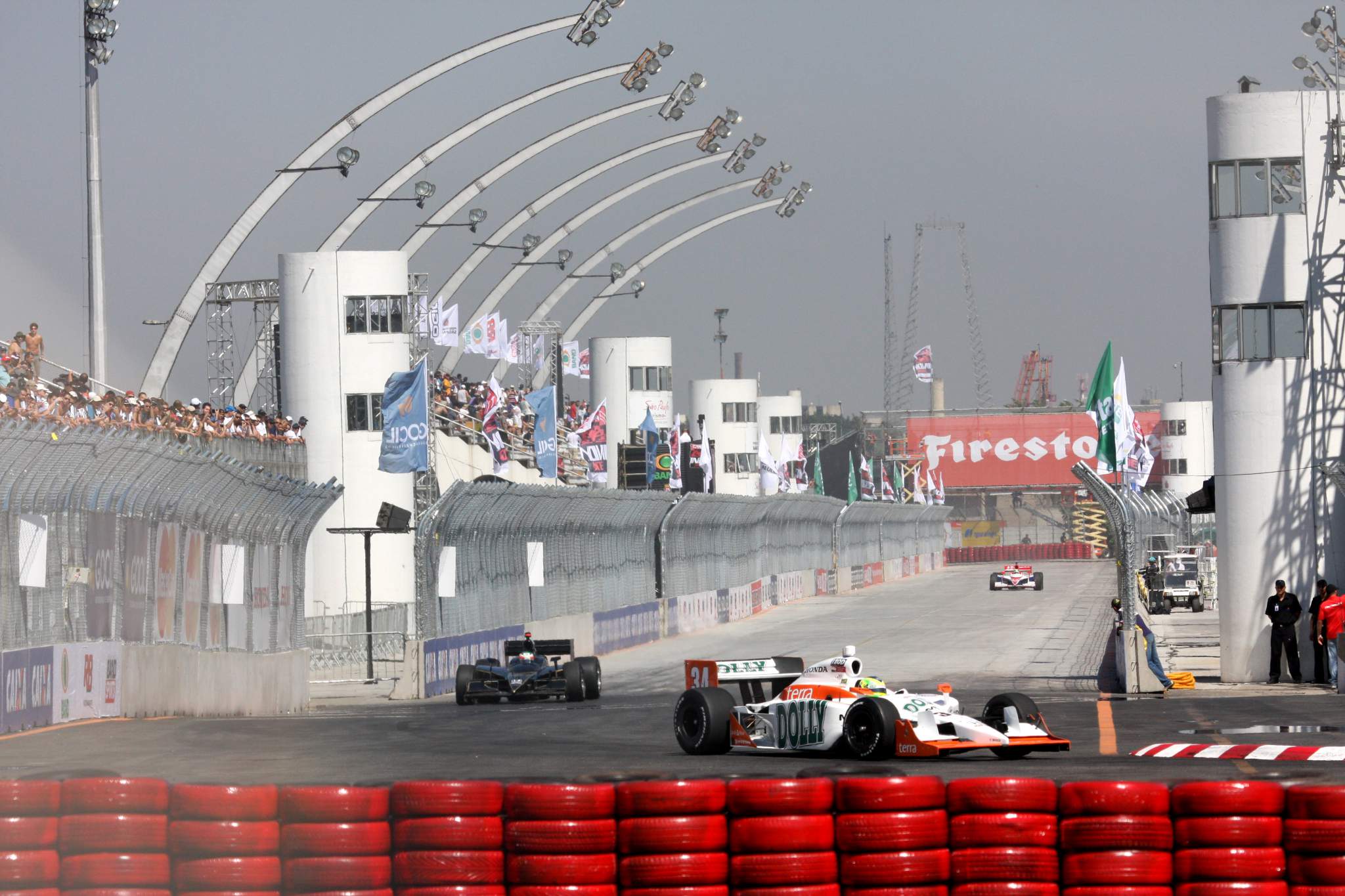 Expansion is an alluring prospect for any championship. A bigger audience, a grander stage, more money – bigger is better, right? But given IndyCar still has a long way to go to build in its North American heartland, global expansion of the kind CART chased is a distracting and potentially destructive objective.
IndyCar (in the generic sense) has dabbled with races across the globe for many decades, but such events have usually been shortlived and rarely given it a sustained foothold in unfamiliar territory. The idea that simply holding races in different countries can change that is not supported by the evidence.
What's more, the majority of companies that sponsor IndyCar teams and drivers are American-based, therefore for the vast majority of them: races in far-flung countries will be of little or no use. In fact, they will dilute the value of the sponsorship. In most cases, such events will also increase budgets, as well as creating races in difficult timezones for the core audience.
International expansion can be achieved without setting foot in other countries. Take Sweden, where thanks to the presence of Felix Rosenqvist and Marcus Ericsson, television audiences for IndyCar are around a third of the size of those for F1. That's to do with interest in drivers, not where the races are held.
None of this means IndyCar should completely discount the possibility of any races outside North America, merely that they should be judged on their own merits and financial viability rather than as part of a systematic expansion plan.
F1 already rules the roost as a massive open-wheel championship. IndyCar should focus on its niche and continue to grow and thrive on its own terms.
FUTURE TECH COULD BE INDYCAR'S SECRET WEAPON
Sam Smith
The question of whether IndyCar rattled F1's cage in the late 1980s and early 1990s is open to debate. But if it were to do so again, then it would need some extreme foresight from manufacturers new and old.
In July 2020, then-presidential candidate Joe Biden stated he would trigger a $2trillion economic recovery plan that would aim to achieve an emissions-free power sector by 2035. This would include huge investment in clean energy technologies including electrical engineering battery storage industries.
Soon after Biden's inauguration in January, GM announced a far-reaching sustainability plan that aims to completely drop internal combustion engines by 2035 and become completely carbon neutral in the same year. To achieve all that it will need to get into people's heads and in the land of the free, that means marketing.
GM, and also Ford's future consumers, whether they like it or not, are going to have to learn to love the instant torque and response of electric powertrains.
On top of that, there are myriad US-based new tech and EV start-ups that have raised massive amounts of investment cash with recent IPOs.
Some of them, including Lucid Motors, Fisker, Nikola, Canoo and Faraday Future, should all have the possibility to market their new wares in the coming decade through tapping into new generational markets of consumers. And where better to do that than in front of 320,000 people at Indianapolis?
IndyCar will be making a step to hybrid power in 2023 but if it did want to become a truly relevant and future-proofed rival to F1 and start to cross over beyond the US borders it will need to take a big calculated gamble on electric power shortly after.
The fanbase will be split but then again it was to a certain extent with the aeroscreen. If the cars can wow as a spectacle and some acoustic ingenuity can be innovated to ensure the bricks are still rattled then who knows how far a genuine new epoch can take IndyCar.
IT'S MISSING A VIRTUAL TRICK
Nathan Quinn
While IndyCar boasted a host of video games through the 1980s, 90s and 2000s, it's been barren in the 2010s owing to the series shrinking into NASCAR's shadow in North America. However, current IndyCar could still be taking advantage of the virtual world even without a flagship game title.
Formula 1 and MotoGP have both run their own esports series every year since 2017 and Formula E recently dipped its toes into the world of professional sim racing with its esports driver-focused championship.
Yet IndyCar still hasn't committed to an equivalent, aside from the stand-in IndyCar iRacing Challenge Series run both last year and this year that only featured real-world drivers.
There's nothing wrong with the real-world drivers doing virtual IndyCar races in the off-season, but you could argue that IndyCar is stunting its growth by not having a recurring esports series that entices and embraces professional sim racers given how hard the likes of F1 push their equivalent.
NASCAR has backed its own iRacing series since 2010 and it grows in size and popularity every year – including some very lucrative sponsorship investment.
Given that many esports drivers are influencers themselves and have their own audiences on Twitch and YouTube, there's a lot of free promotion they give to the games they play and brands they feature.
Porsche recognises this and this year is the third that it's run the Porsche Esports Supercup. It's one of the most prestigious championships on iRacing, offers a $200,000 prize pool and so attracts the best drivers on the platform.
Fellow German marque BMW increased its profile in esports for this year and now runs three different competitions on three different games and has active partnerships with four of the top esports teams.
It could well be fair to say that the IndyCar iRacing Challenge did more to promote iRacing than it did the series itself.
Until IndyCar puts itself front and centre in the minds of professional sim racers, it's going to be largely ignored by that ever-growing community and an opportunity missed.
WAS 1990S CART REALLY BETTER THAN F1?
Matt Beer
In reality, CART was never close to toppling F1 as the undisputed pinnacle of motorsport.
But there were various elements that made it significantly more appealing to many hardcore fans and a lot of drivers, helped by its presence on Eurosport – particularly during the years that channel also broadcast F1.
Mid-1990s F1 is now regarded pretty fondly (so fondly that we've created a hit podcast series about it).
Yet at the time, there was a strong perception that the quality of racing had nosedived because it was now too hard to overtake and the return of refuelling had switched all 'passing' to the pitstops. The contrast to CART's wheel-to-wheel oval thrillers, Alex Zanardi's charges through the field, and the extraordinary (if weather aided) photo finish at Portland in 1997 – with the top three covered by 0.055s – was stark.
And this was also an era where the 'pay driver' debate in F1 got particularly loud, partly as the demise of countless small teams meant the drivers with backing moved further up the grid. Pedro Diniz getting a competitive Ligier for 1996 at a time when a string of Formula 3000 champions and frontrunners were unable to get into F1 at all felt painful.
Conversely, the likes of Gil de Ferran and Dario Franchitti were turning straight to America and thriving, as were drivers ill-served by F1 such as Zanardi and Mark Blundell.
So there was definitely a degree of racing utopia about that CART era that made F1 look flat in comparison, but it was relatively fleeting.
The mid-1990s rules package hit the perfect sweet spot of speed and 'raceability', but as the decade wore on and development accelerated, 'dirty air' became more offensive in America too even with the greater reliance on underbody aero, talk of subtle traction control got louder and the Ganassi/Reynard-Honda/Firestone package got too hard to beat.
Zanardi and team-mate Jimmy Vasser won 10 of 1998's 19 races – not too different to McLaren's nine wins from that year's 16 F1 grands prix (though Mika Hakkinen didn't come back from a lap down to win any of his races, unlike Zanardi in Long Beach).
And the CART vs IRL war made it all a mirage. All the time the Indy 500 kept its lure despite having a substandard field, CART couldn't be comfortable. It may have been far more entertaining than F1 in the mid-1990s, but that counted for nothing come the early 2000s when it was going bankrupt.