"A lot of those moments he's had, I'm not sure I would have saved a lot of those," says Scott Dixon.
Yes, that's six-time IndyCar champion, four-time Indianapolis 500 polesitter Scott Dixon. And he's talking about Jimmie Johnson.
WHAT A SAVE, @JIMMIEJOHNSON!

Jimmie saves it on the first corner of his qualifying run. He'll start on the first four rows in his first #Indy500. pic.twitter.com/q3PVJdz3qi

— #Indy500 on NBC (@IndyCaronNBC) May 22, 2022
Seven-time NASCAR champion Johnson has hit the ground running at the Indianapolis 500.
But for one of the greatest IndyCar drivers ever, Dixon, to admit he might not have caught the car in some of the situations Ganassi team-mate Johnson has, is perhaps the biggest glowing recommendation of Johnson's ability in the car and his chances of victory in his rookie 500.
Johnson only tackled the road and street courses in his first IndyCar campaign last year. But this season he's doing the full calendar, so we get to see what he can do on the oval tracks where he's spent the overwhelming majority of his career so far.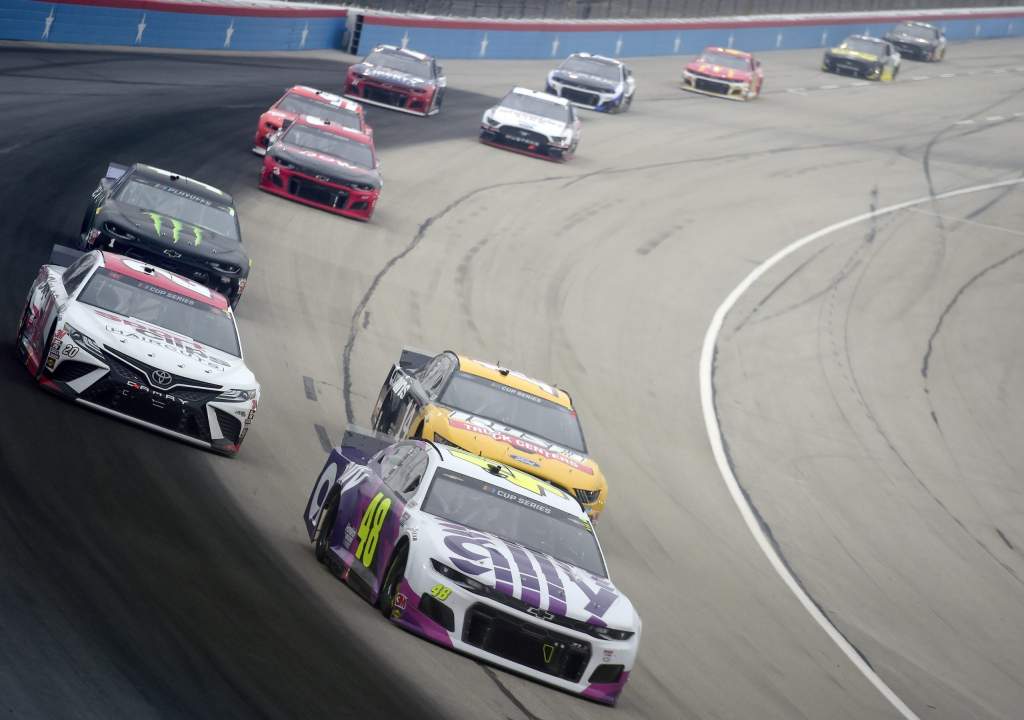 "I've told him, when he came to IndyCar, I said I don't understand why you're doing the hard thing, the thing you would struggle on, and the good thing where you would kick everybody's ass, [the ovals] you didn't," Johnson's former NASCAR rival Juan Pablo Montoya adds.
"It's flashed through my head a couple times," Johnson laughed when asked about that decision. "But it's the journey, it's all happened for a reason."
That decision came through wanting to feel out the safety of the cars and wanting to let his family settle into the idea of him racing an open-wheel car, but Montoya has a point when he talks about how Johnson might have been immediately more successful on the ovals.
On the circuits, Johnson has very little experience. The other drivers on the grid are doing so many things instinctively, sometimes even predicting and correcting the car getting out of shape.
Johnson doesn't have that familiarity yet and is still building towards that instinctive handling of what's going on in the car so he can build towards finding the next step in lap time.
But on ovals, his Texas debut this year has already proven he can be up to speed quickly and should have been a top five finish before he had to save fuel.
That makes him one of six drivers (including himself!) that Montoya has picked as potential winners of the 500.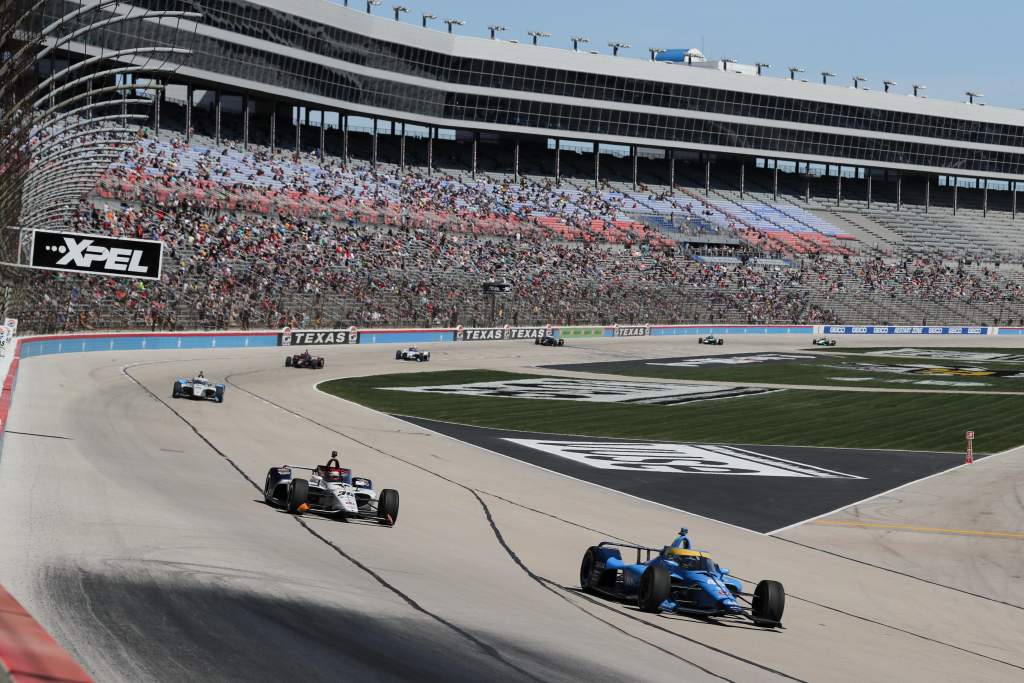 "I think he surprised himself in Texas, how good he could run," explained Montoya.
"And so I'm so happy he's doing it…to a point!
"But I do really believe he's got a genuine shot at winning. And I'm betting the other guys [do as well] because he's got so much experience in ovals and in long races and a lot of pitstops.
"He knows how to go through the good and the bad in a race and a lot of people don't. And he's got a good car.
"Right now you've got to say the best cars at the moment from what it looks like, at least on speed, are the Ganassi cars. And he's one of them."
Arguably Johnson would have made it five Ganassi cars out of five in the Fast Six in qualifying had he not had a huge moment at Turn 1 on his first lap – one of those saves Dixon was referring to that, but one that really marked how impressive he's been this month.
To be totally sideways and out of control at the first corner on your first qualifying lap at Indy doesn't usually happen, so to gather that up calmly and finish the run without getting flustered was a reminder of the seven-time top-level champion we're witnessing at the Speedway, a status that might not be so obvious in his road course outings.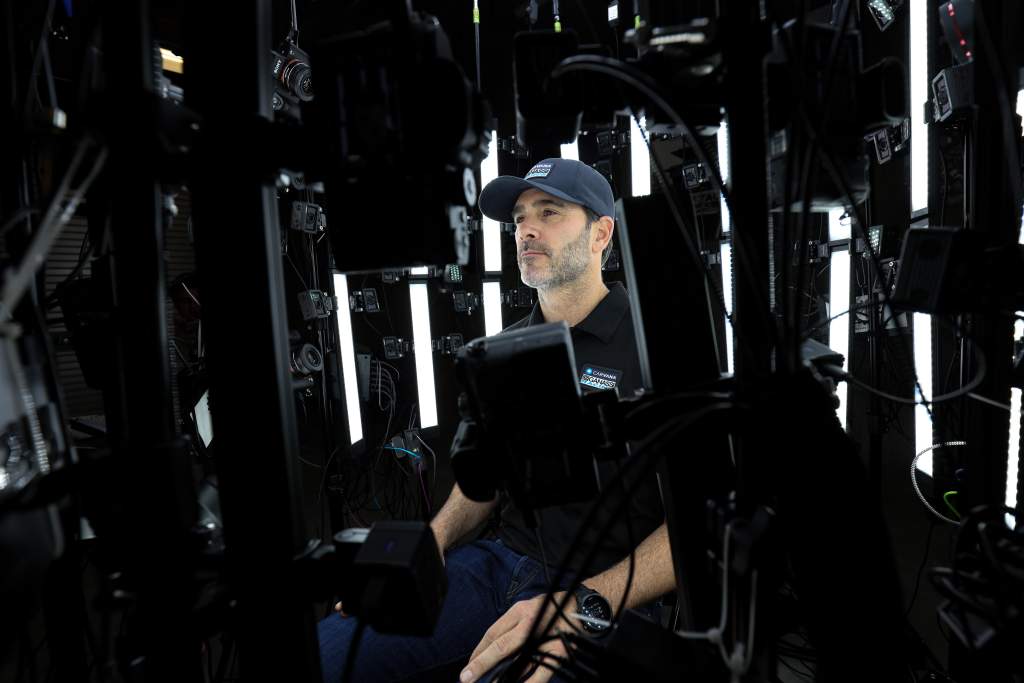 It's the kind of thing that earns you a nickname, like the 'Drift King' given to Johnson by Conor Daly, although Daly added Johnson's reply was more like 'Diaper Changer'.
That moment means Johnson will start 12th, but the race is very winnable from there.
While I have more respect than most for Johnson taking on the road courses and the challenges that brings, it feels unusual to be discussing him potentially winning a race based on what we've seen in IndyCar so far.
But ovals are a different animal and Johnson has been as good as anyone on those for pretty much two decades now.
He has the opportunity this weekend to join Mario Andretti and AJ Foyt as the only drivers to win both the Daytona 500 and Indy 500.
"I've heard the stat, I would love to be one of three," Johnson says.
"I just have not been one to think about what it might feel like or what it might possibly do for my career legacy, or those types of questions.
"But I know it'd be so, so amazing to join those guys if I could. I have no idea what that moment would be like, but it'd be a huge honour to join them.
"And I know from my past in NASCAR, a few different moments that I've had to join the greats, it just means so much.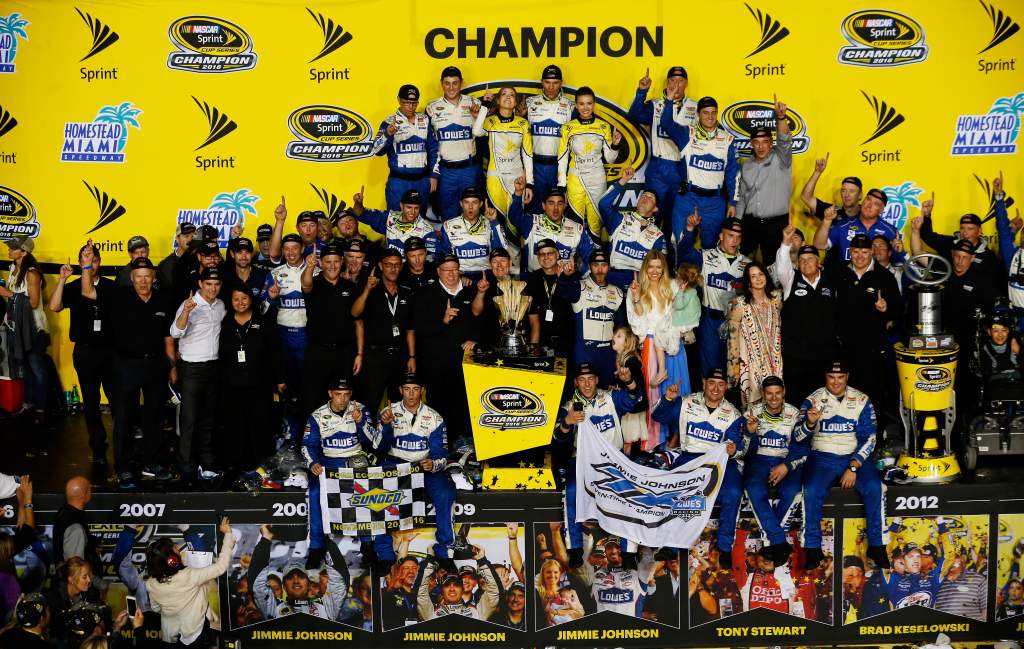 "I mean, I started racing because I grew up around it and it's something that I was passionate about and enjoyed. Something that I would do regardless of I was paid to do it or, or had to pay to do it.
"It's just what I love to do, and more surprised than anyone that I've had the success of my career that I have, and I hope it's not over, I hope to ring the bell few more times."
Johnson's pre-race build-up has been a bit different from your usual Indy 500 rookie's.
First off he broke his hand in a practice crash in Long Beach, which required an operation to insert a pin. He says it feels fine and normal now, and the only time he has any trouble is when he gets an overly aggressive hand-shaker!
It was also different as he jetted to media day from The Tonight Show Starring Jimmy Fallon where Johnson's daughter starred in a cameo unveiling his helmet which includes a special tribute to the armed forces and his grandfather.
It's a sign of the different world Johnson lives in, but come Sunday he will be just like 32 other drivers when the visor comes down and he wants to win as much or more than any of those drivers.
"I don't know what race day will be like," he says.
"But I hope that the fact I don't have any career pressure, or true expectations of winning the race or the pressure that comes with winning the race, will be beneficial.
"I, in my heart, feel that I have a shot at it and I'm going to do everything that I can do.
---
Follow every moment of the Indianapolis 500 – plus the Monaco Grand Prix and Mugello MotoGP – with The Race Live Hub this weekend
---
"But I noticed in my Cup career once we won a championship or once we won a race, can you win again, once we won a championship, can you win another and as you start stacking those things up.
"As I've got away from my Cup career, I didn't realise the pressure that I was putting on myself and the pressure the team was putting on itself to keep that going.
"I don't have that history riding on my shoulders right now. So I do feel I'm in a very free moment. And I hope that is the case on race day and then heading into the race itself."
Make no mistake, the other 32 drivers genuinely view Johnson as a potential winner on Sunday, and so should everybody else.
It's not 'just' because he's Jimmie Johnson or because he's pulled off a few eye-catching saves, anyone who has run with him in practice at the Speedway knows Johnson is a real contender based on his actions and the speed of his car.
His road course form might be unpredictable, but put Jimmie Johnson on an oval and he's going to do Jimmie Johnson things.
His biggest uphill struggle might be the four other Ganassi cars that look incredibly strong come race day!