This year alone both Project CARS and more recently Assetto Corsa dipped their toes into the massive mobile gaming market with spin off titles.
Those are where the similarities end though since both Project CARS GO and Assetto Corsa Mobile have aimed for almost polar opposite ends of the spectrum in terms of everything from realism to monetisation.
On one side of the coin there's the casual and accessible Project CARS GO which requires players to time when to tap their phone or tablet screens. So you tap to change gears, hold to brake and the rest of the time you do nothing while the game accelerates and steers your car for you.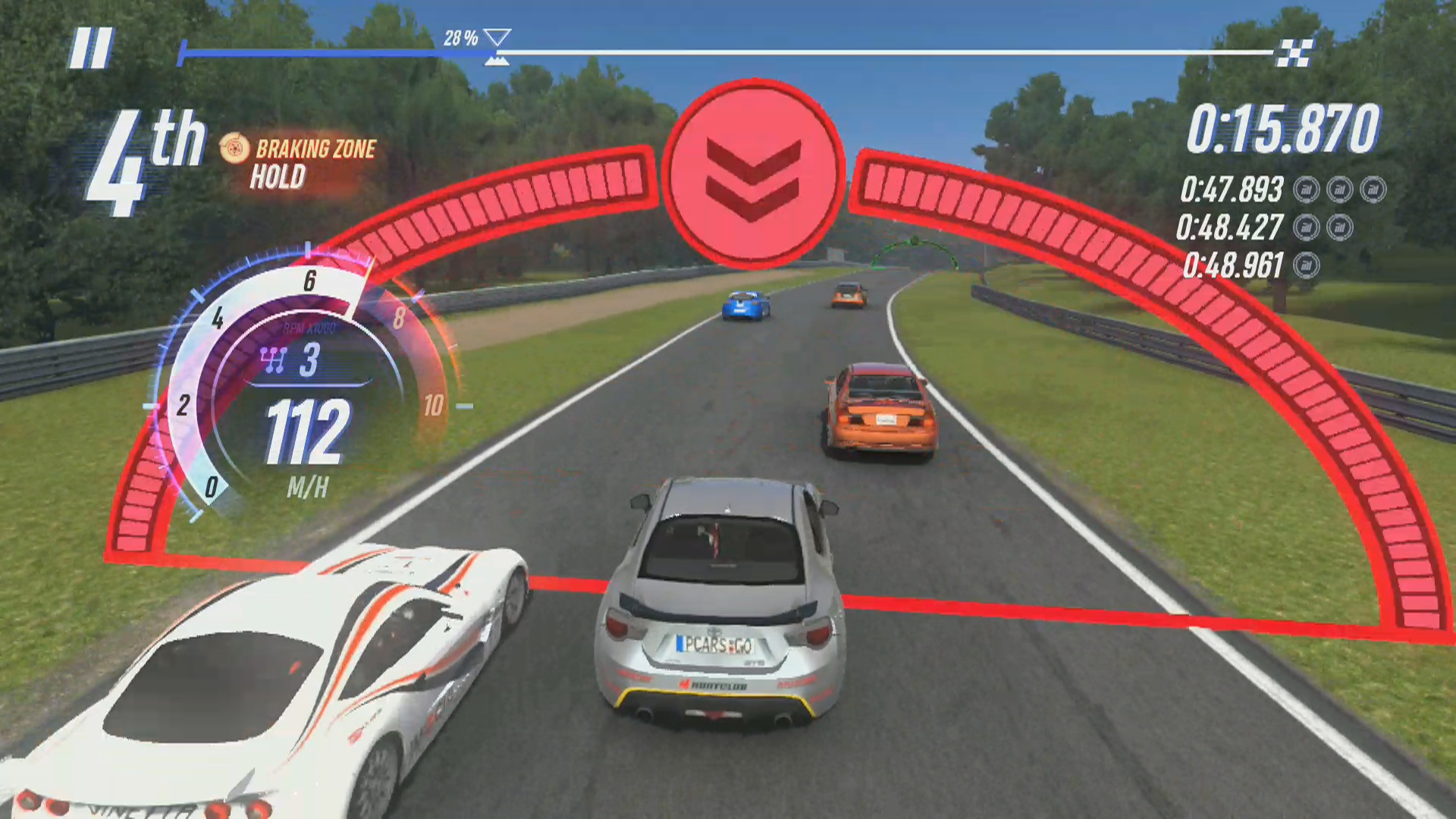 It sounds simple in concept and it is, although that is in keeping with the deliberate move by its sister title Project CARS 3 to try and attract a broader audience. There is also undeniable logic in creating a heavily simplified racing game that is designed specifically so that players can complete races quickly and easily when out and about.
That's not even the only big-budget, console racing series to lend its name to that style of mobile racing game as Forza Street is similar in that it is a game where you simply time when to press the screen and that simple action influences your car's performance in the race.
By comparison, Assetto Corsa Mobile has been touted as an entry point to sim racing and it's a proper driving game where you can have full control of the steering, braking and accelerating and there's assists such as ABS and traction control you can turn on or off.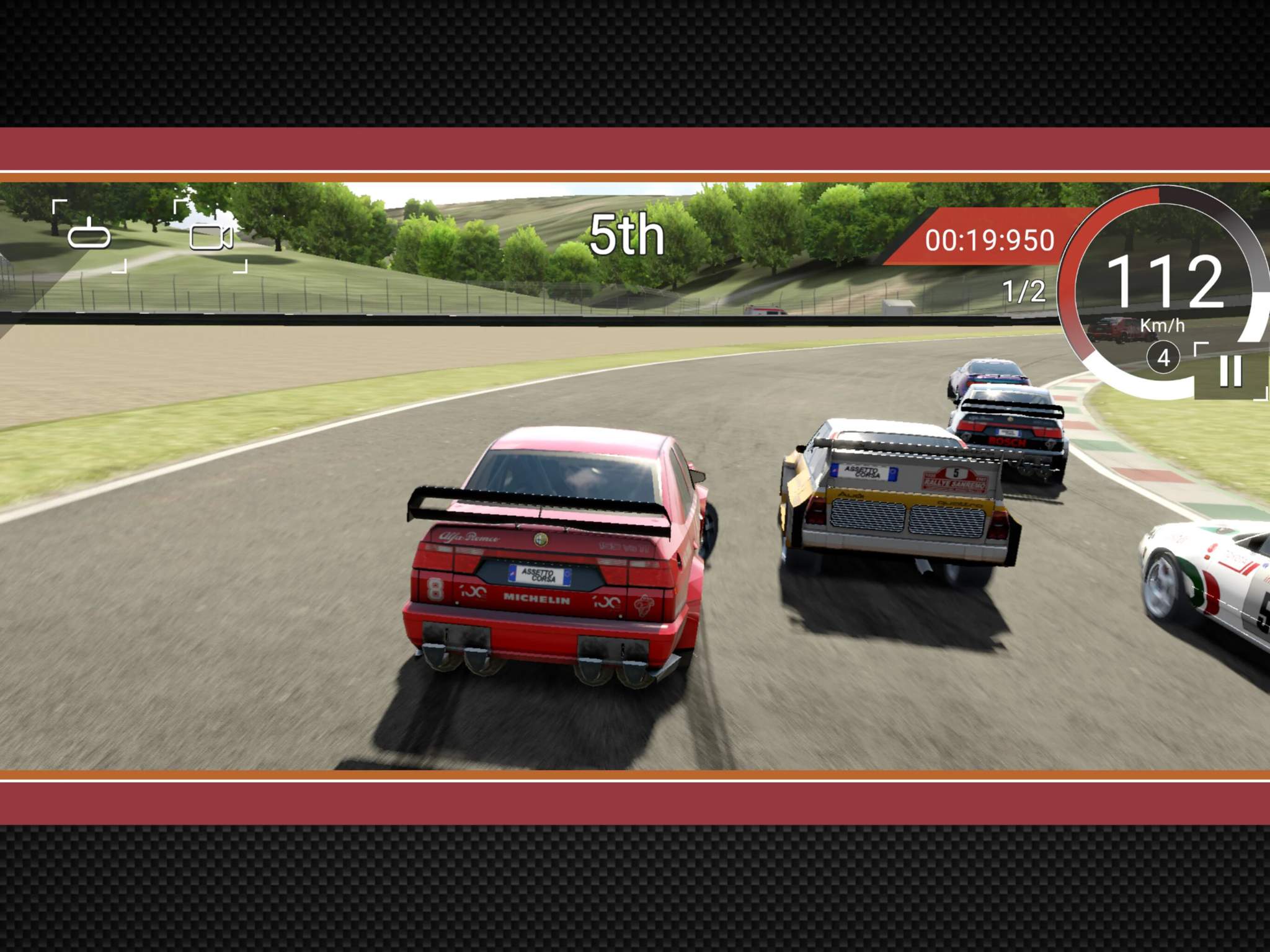 Given the quality and dedication to simulation that the full release has, it would be an affront to the brand if the mobile game didn't try to capture the simulation focus of its bigger brother.
The focus on realism was brave, as was the decision to sell it as a premium app at an upfront price of £4.49. By comparison most apps now go for a free-to-play model and centre the design of the game around encouraging players to splash out via microtransactions, put simply, in-game spending.
The reaction to the pricing has been mostly positive but aside from that Assetto Corsa Mobile hasn't gone down well with players as it currently has an average rating of 2.6 out of 5 stars at the time of writing on the Apple App Store. There's no Google Play review score since the app hasn't been released for Android phones and the developers have said there are no plans to do so, which has annoyed even more people.
Assetto Corsa Mobile features many licensed cars with detailed interior views as well as circuits that were in the main version. However there are some issues that hold it back from being at the forefront of mobile simulation racing games.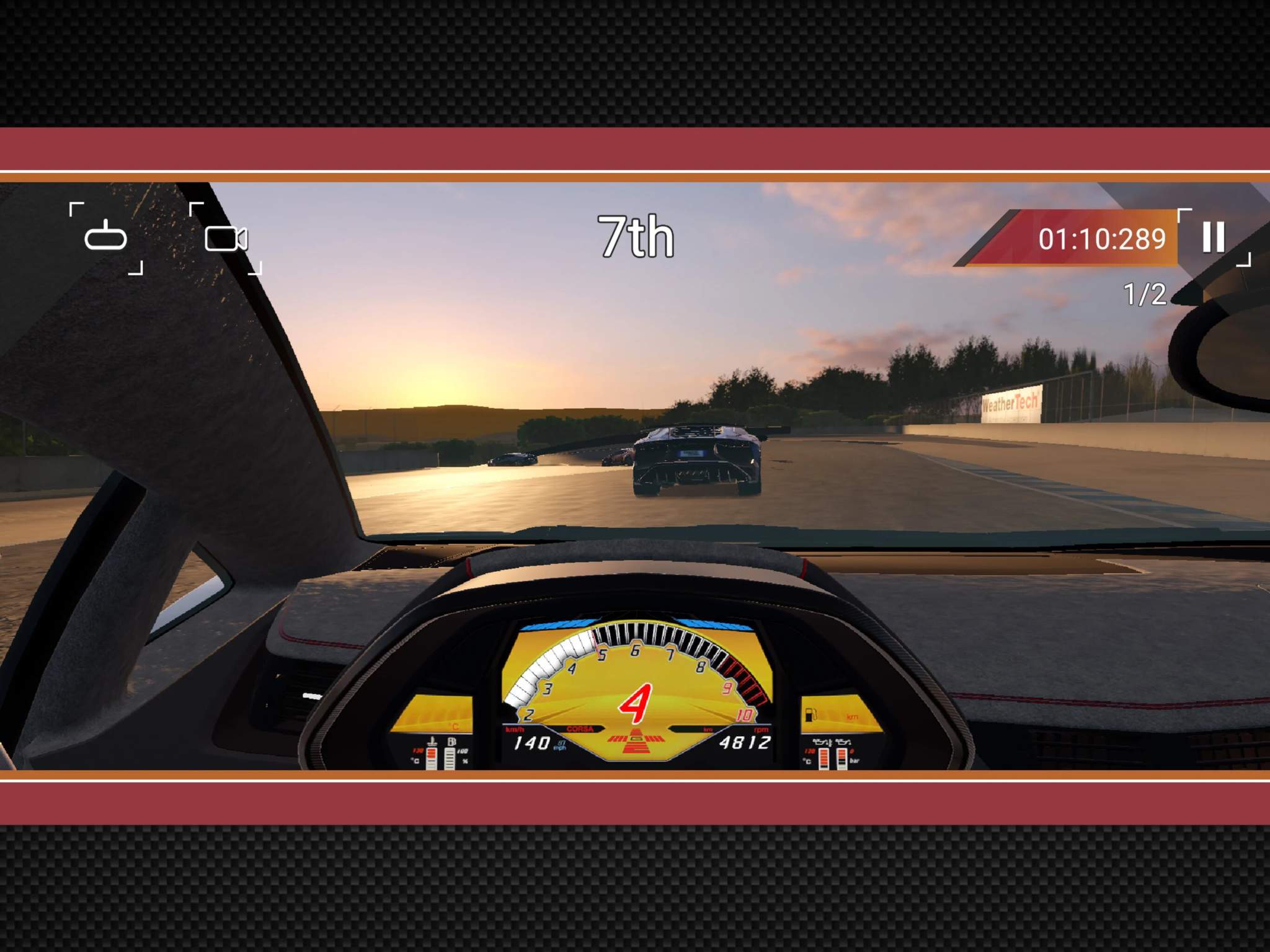 Whilst it has options for ABS, traction and stability controls as well as the more heavy-handed assists of braking and steering assist, the notable omission is the lack of any option to play with a manual transmission.
That might not seem like a huge surprise to some given that most mobile racing games have the option to have the cars automatically accelerate in order to leave the screen free for only braking and possible steering button presses and Assetto Corsa Mobile is no exception in that regard.
But the popular app Assoluto Racing has specific touch screen buttons for gear changes and the mobile version of GRID Autosport has integrated manual gears by flicking your finger up or down the centre of the screen in order to change up or down a gear.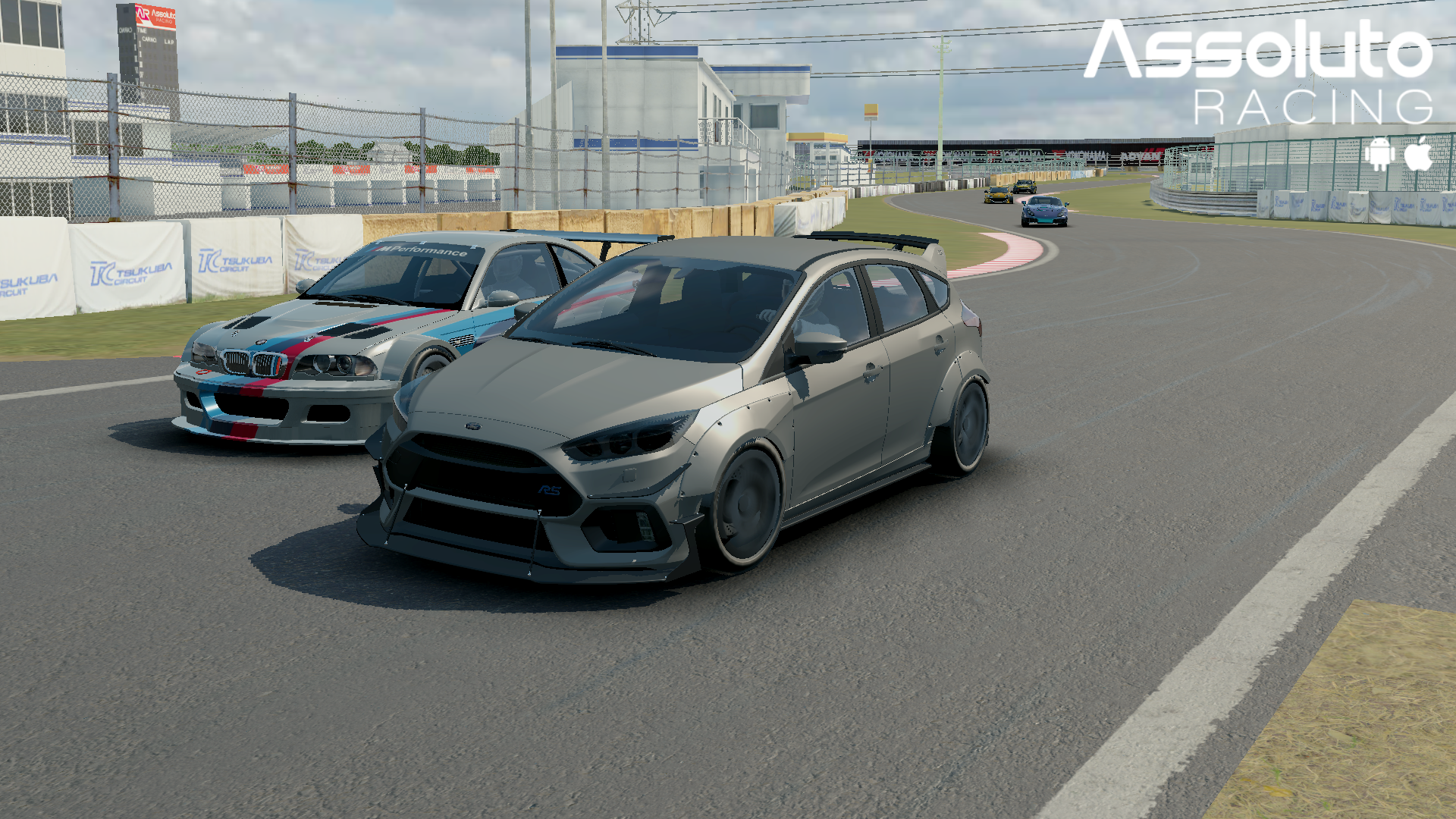 Assetto Corsa Mobile is undoubtedly a more grounded game than most others on the market but it's not the most complex. It has all the options for different steering methods including tilting, an on screen wheel and simple left and right buttons but the game only has limited support for bluetooth controllers.
Some controllers are known to work with the game, although usually lacking the button bindings to do things such as look behind you.
The issue is that the combination of a simulation focused racing game without the ability to partially apply the throttle and brakes means it's needlessly difficult to complete a lap in the more powerful cars with none of the driving assists. With a controller you can squeeze the triggers only partially in order to gently apply the throttle or brakes, but with a touch screen the inputs are either all or nothing.
It's for that reason that any mobile racing game striving for realism arguably needs support for controllers if you want the cars to drive realistically and controllably when ABS or traction control are turned off.
That clash in game design intention and the hardware the game is running on isn't exclusive to Assetto Corsa Mobile. Arguably Assoluto Racing has even more of a need for controller support given the otherwise touch screen handbrake button and the option to have a manual clutch pedal as well as manual gear changes.The difference is that it has full controller support and it's very easy to set up what each button does.
The other major difference is that Assoluto Racing is free to play and has built up a favourable average review score on both its iOS and Android versions in the five years since it was released.
Despite the stigma around free-to-play games there are plenty of successes and ones that have attracted colossal fanbases. Real Racing 3 was first released in 2013 and yet is still as relevant as ever with continual updates to the game including licensed Formula E and F1 content from the current seasons. In total, the app has been downloaded over 500 million times since its release eight years ago.
Continue your race to victory as the F1® 2021 Season kicks into high gear. Choose a team and driver and take on Monza. 🇮🇹 pic.twitter.com/GU0uAcLKW4

— Real Racing 3 (@realracing) September 10, 2021
Real Racing 3 has a deliberately simplified handling model and is designed to be played with a touch screen and all the restrictions in controllability that comes with playing through tilt and touch screen controls. So the only assist options are automatic steering and braking along with traction control which can be turned on or off.
That's a common middle ground that mobile racing games take with both F1 Mobile Racing and Gear.Club having braking, steering and stability control assists. Notably there's no ability to turn off ABS or automatic gears in any of those games.
A perfect example of just how different the mobile racing game market is compared to what's on offer on both consoles and PC is the GRID Autosport. Initially the game was released for PS3 and Xbox 360 in 2014 where it got a lukewarm reception before being quickly forgotten about.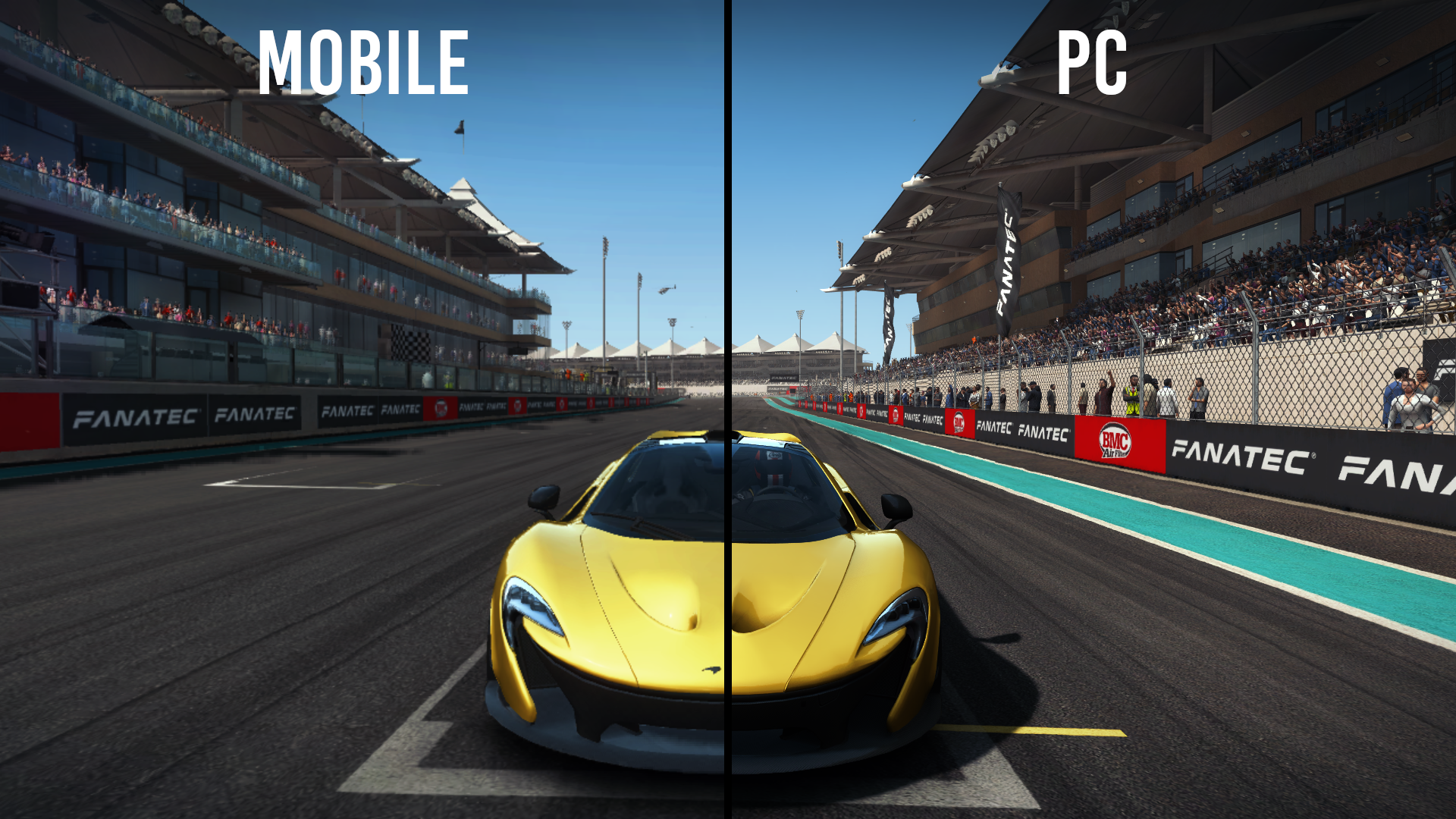 Since then it has had a resurgence with an iOS port in late 2017 and then a Nintendo Switch and Android version that both came in 2019. Unlike other mobile racing games that have used the name of an existing console racing franchise, the mobile version of GRID Autosport is almost exactly the same as what came out on consoles and PC in 2014 and is scaled back only in visual fidelity.
The GRID games are all archetypal sim-cade racing games since they're grounded in reality but have simplified physics and the cars are easier to drive than they are in full on simulation games. That's the image they have amongst console and PC players but by the standards of what else is available on the Apple and Google Play app stores GRID Autosport is a simulation racing game on mobile.
Traction control, ABS, stability control are all assists you can turn off and there's also the ability to play with manual transmission.
Driving one of the harder to control cars with the assists off is as tricky as it is with any other mobile game that gives you the option to disable ABS or traction control. Fortunately there is full support for bluetooth controllers and on iOS you can make use of the 'Force Touch' feature as a way to apply partial throttle or braking depending on how firmly you press against the touchscreen.
What makes GRID Autosport near unique in the racing gaming market is the inclusion of car damage. That comes with it being a part of the original console game and it was expected that it would have damage when it was being developed for PS3 and Xbox 360, since the mobile version is a straight port it too has the facility to let you damage or completely total your car.
Including damage is a point which itself would make the game noteworthy in the mobile racing game market, although that's because it wasn't originally intended to be played on phones and tablets when Codemasters developed it over seven years ago.
Then again, if it costs £8.99 and you'll likely need a game controller to get the most out of it, the only reason most people would play GRID Autosport on mobile is because they have no way to play it on PC, PS3 or Xbox 360. Realistically though, anyone who has a bluetooth controller, such as a PS4 or Xbox One controller, almost certainly also has a PS4 or Xbox One that they could play games with.
Assetto Corsa Mobile pales in comparison when compared to it's non-portable counterpart but that's no surprise at all and most other mobile racing games are less simulation focused by design.
Assoluto Racing has no console counterpart but everything from the circuits in the game, the tunability of the cars, the design of the game's menus and the use of house music shows that it was heavily inspired by the Gran Turismo titles.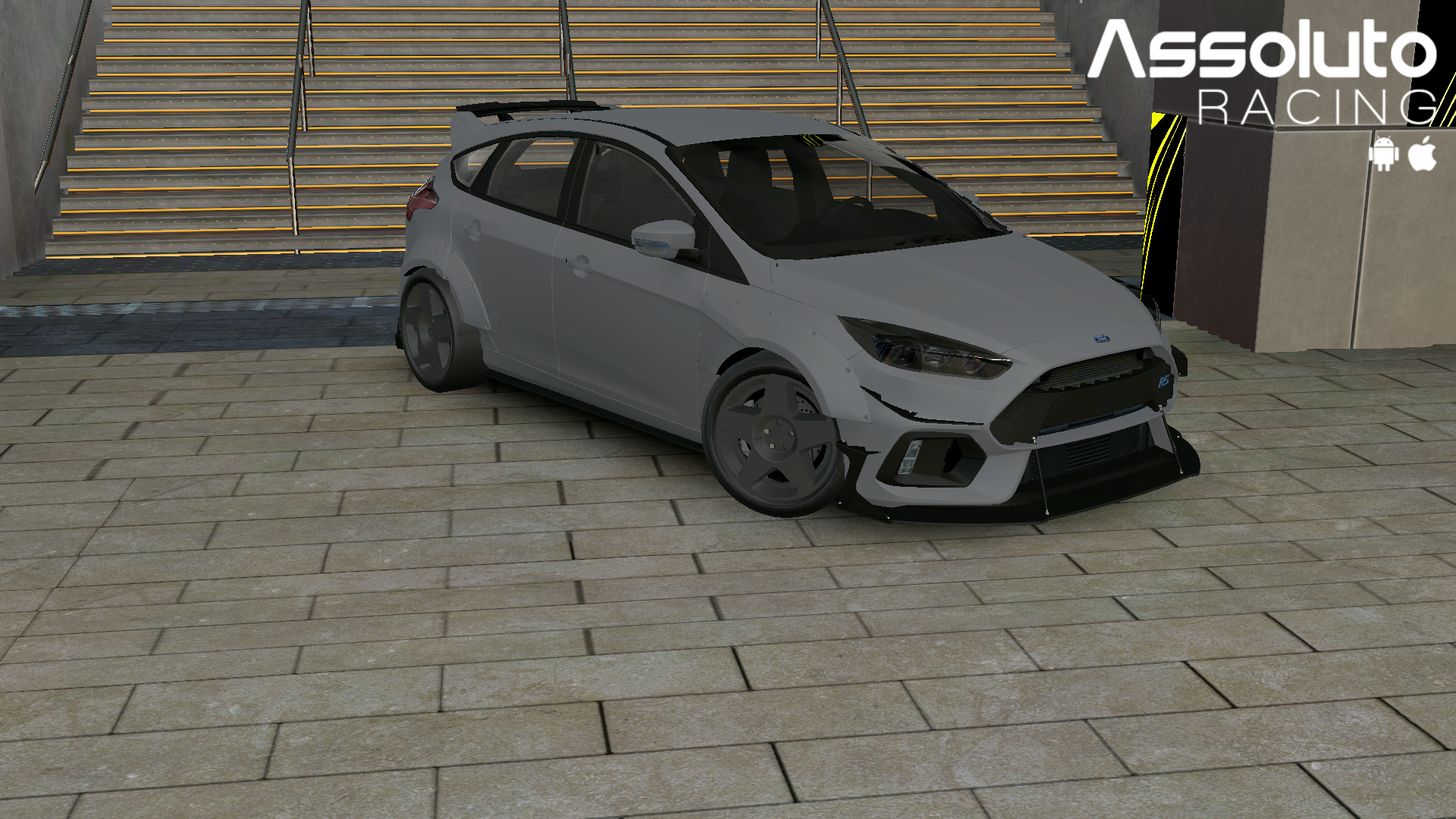 There's no doubt that there's a huge number of car enthusiasts looking for a racing game to play on the go, Real Racing 3's 500 million downloads is proof of that but even the less heavily marketed and more simulation orientated Assoluto Racing has had in excess of 10 million downloads from the Google Play store.
GRID Autosport perfectly demonstrates that console quality games, albeit those from two console generations ago, can be made to work with higher end mobile phones.
It's games like Real Racing 3 or the very arcade orientated Asphalt 9: Legends that have been downloaded many millions of times though and are being officially supported by motorsport championships and car companies.
So the question is, especially given the poor reception Assetto Corsa Mobile has received, is there really enough demand for or reason to try and make an uber-realistic racing game on mobile?
For brands who are trying to get their name out there it's understandable why they are partnering with the most popular mobile games on the market. If a company or racing series wanted to try and get involved with serious esports, as the likes of Ferrari, Porsche and Formula E amongst many others have all done, then they would look to the PC simulation racing titles as their players are the creme de la creme in the sim racing community.
The flaw in making a realistic racing game for mobile devices is that anyone who is serious about racing video games will play on console or PC instead due to the higher quality of titles available. Anyone who wants something more approachable will be put off by the steep learning curve that a more simulation focused mobile game will inevitably have.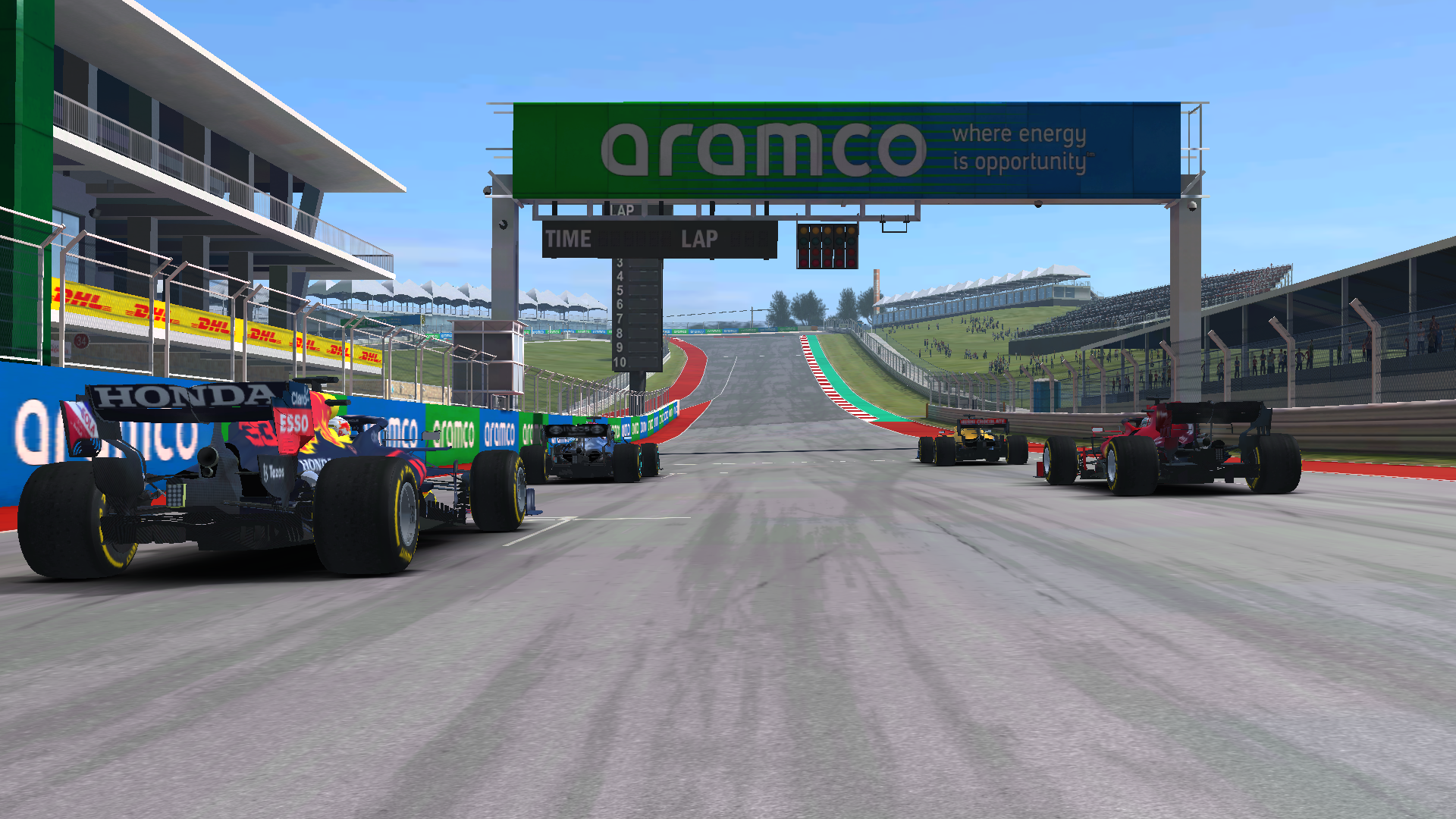 Also the soon to be released Steam Deck, a portable gaming computer, will probably become the definitive way to play simulation orientated racing games on the go since it will run most games that are available on Steam. That will likely include GRID Autosport and the full version of Assetto Corsa which will make their mobile apps almost redundant.
If Steam Deck lives up to the hype it has then there'll be almost no reason at all to even attempt to make a realistic racing game for mobile phones or tablets. So the simplified racing games like Real Racing 3 and the games designed specifically for mobile like Project CARS GO and Forza Street will be all that get made in the future.