Ahead of the start of this year's F1 Esports Pro Championship next month, all 10 teams have revealed their three driver rosters for the upcoming season.
R8G esports, Romain Grosjean's esports team, have been managing Haas' esports operations since March and Grosjean personally helped pick the three drivers who will be representing the team.
Cedric Thome has been retained for a second season with Samuel Libeert and Matthijs van Erven both being drafted into an F1 Esports team for the first time.
Frenchman Libeert had previously been up for selection in the 2018 and 2019 Pro Drafts but hadn't been selected. However, he's already a part of the R8G esports for his endeavours on iRacing.
Matthijs van Erven was the final driver to be selected and he finished fourth in the PS4 Challengers feeder championship.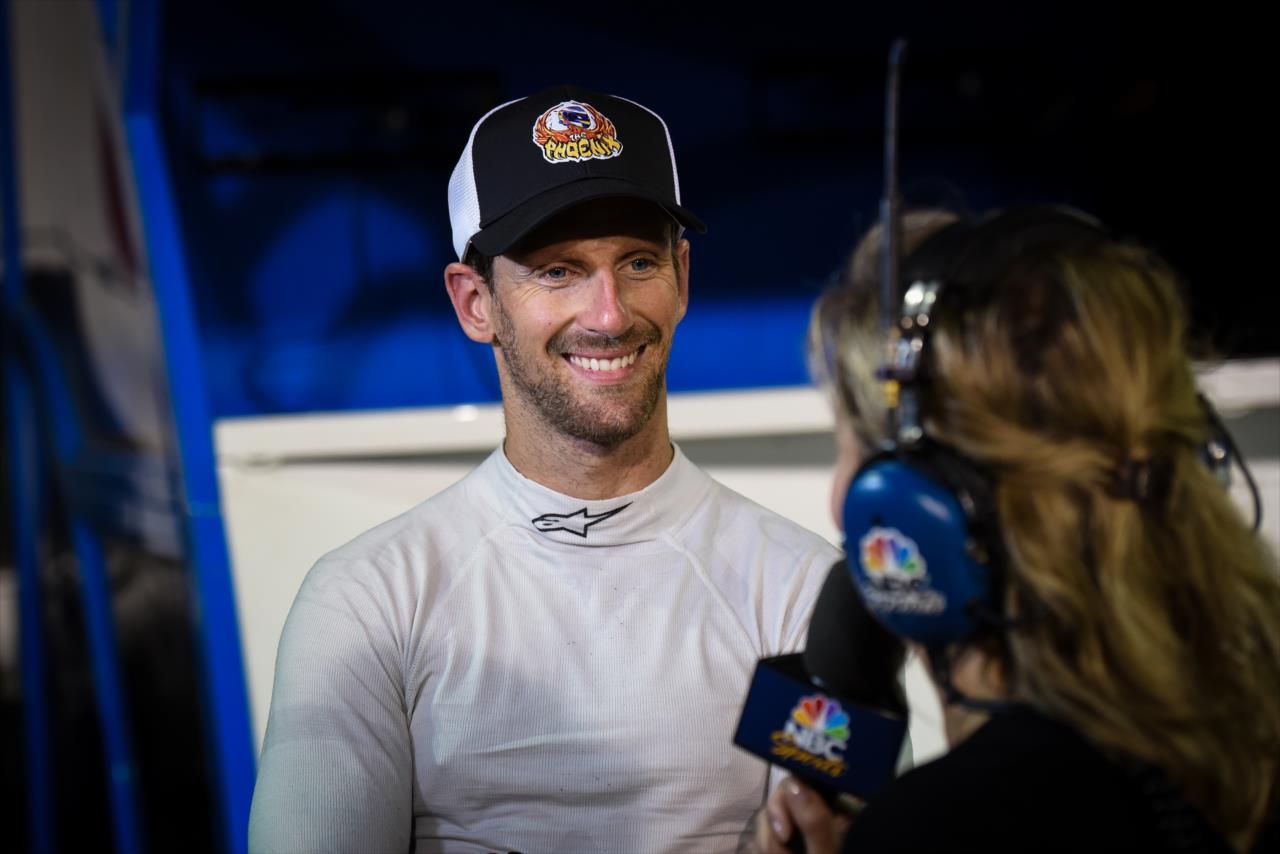 Aside from selecting the drivers, Grosjean will be helping with the running of the team and managing the drivers once the Pro Championship starts.
"It's a big event, a big audience and definitely it's not like the first few races where you do back home and if things go wrong you don't mind – you jump in the next race here as it's a championship," Grosjean said in the F1 Esports Series preview show.
"With the best teams and the best drivers around the world, you do need to be on top of your game that day.
"So they all have my phone number, my WhatsApp and we can easily share and exchange and they know they are free to reach me anytime, and I think that's where my experience and how to deal with that pressure is key."
Another team that has drafted a driver who's primarily competed on iRacing is AlphaTauri who have chosen the 2020 Porsche Esports Supercup champion and Red Bull Esports driver Sebastian Job.
He was available for selection through the DHL Fastest Lap competition in which he topped the PC leaderboards and set a new world record lap time at Albert Park.
🏁F1 2020 Australia World Record – 1:17.904

Getting to grips with the game a bit more now, still a lot to learn though but happy with the progress😬😬@redbullracingES @Formula1game pic.twitter.com/dVLePYNUBx

— Sebastian Job (@G2Sebi) May 3, 2021
Joining Job at AlphaTauri is Joni Tormala, who's been kept within the Red Bull Esports run teams since 2018, and Dario Iemmulo who finished sixth in the PS4 Challengers series but won the race at Bahrain in the Pro Exhibition event held in May.
By far one of the most exciting new drivers in F1 Esports is Alessio Di Capua who has joined Williams alongside its existing drivers Alvaro Carreton and Michael Romanidis.
Di Capua won the PC Challengers championship and in the Pro Exhibition he had a strong set of results with second in the race at Bahrain, fourth in China and he set the highest score in the in-game event at Austria.
Most impressively though he was a reserve driver in the previous season of PSGL's PC league and he was able to finish on the podium in all four of the races he took part in. Many of the other drivers who he was up against were current F1 Esports drivers including defending champion Jarno Opmeer who he beat to second place in the penultimate round of that season.
McLaren is one of two teams to have an entirely changed line-up from last season and it previously announced its trio of drivers including 2018 runner-up Dani Bereznay.
Alfa Romeo, Bereznay's former team, are the other outfit to have a whole new roster of drivers. Specifically, it has signed Simon Weigang, formerly of Haas, Filip Presnajder, who was a part of Ferrari's esports outfit but only took part in one race for the team, and newcomer Thijmen Schütte who was the runner-up in the PS4 Challengers championship.
Mercedes and Ferrari are the two teams to have previous F1 Esports champions with reigning champion Jarno Opmeer joining Mercedes for this season from Alfa Romeo after two-time champion Brendon Leigh left the German team to join Ferrari alongside 2019 champion David Tonizza.
Red Bull will be going after its third consecutive constructors' title with Frederik Rasmussen and Marcel Kiefer being carried over from last season. They're joined by Liam Parnell who finished on the podium in the PS4 Bahrain Pro Exhibition race and won the following race in China.
The first three races of the F1 Esports Pro Championship will be run on October 13-14 and the teams will be competing for a slice of the $750,000 prize pool.
2021 F1 Esports Pro Championship Driver Line-ups:
Aston Martin: Lucas Blakeley, Shanaka Clay, Daniele Haddad
Haas: Cedric Thome, Samuel Libeert, Matthijs van Erven
Williams: Alvaro Carretón, Michael Romanidis, Alessio Di Capua
AlphaTauri: Joni Tormala, Sebastian Job, Dario Iemmulo
McLaren: Dani Bereznay, Josh Idowu, Bardia Boroumand
Ferrari: David Tonizza, Brendon Leigh, Domenico Lovece
Mercedes: Jarno Opmeer, Bono Huis, Dani Moreno
Alpine: Nicolas Longuet, Fabrizio Donoso, Patrik Sipos
Alfa Romeo: Simon Weigang, Filip Presnajder, Thijmen Schutte
Red Bull: Frederik Rasmussen, Marcel Kiefer, Liam Parnell