The stand-in Marrakesh race yielded yet another championship lead change in this year's fascinating Formula E title race, but the 'big four' all remain well in contention coming into the final stretch of three double-headers.
But who will enter that stretch buoyed and who has reason to lament the Morocco outing? We take a closer look in our regular winners and losers feature.
Venturi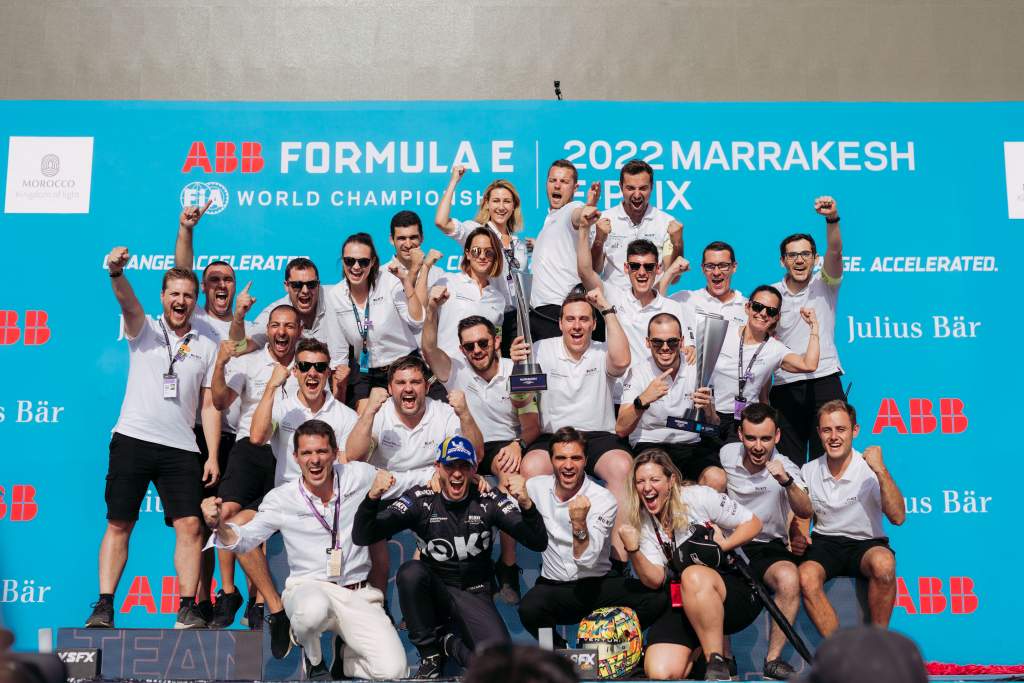 Matching Mitch Evans' 2022 victory haul of three wins, Edoardo Mortara re-taking the lead of the drivers' title chase allied to the Monegasque team's thrusting to the head of the teams' points table made it a very decent day's work for the ROKiT Venturi team.
Not for the first time this season it humbled its manufacturer mothership team, Mercedes EQ, on pace and delivery of points.
Perhaps now, if any detractors actually still existed, Venturi are once and for all meritocratic and bona fide title contenders.
That is because in Morocco Mortara not only mirrored his successes in Diriyah and Berlin earlier this season, but he did so with total control, all the while efficiently dismissing a two-pronged attack from Jean-Eric Vergne and polesitter Antonio Felix da Costa.
Ironically he was a little surprised that he was able to do this. But once he hit the front he was able to control the race despite the preconceived notion that a slipstream from another car would help his temperatures and tyre management somewhat.
On this occasion it was probably a little of the opposite in that having the fresher air that assisted the performance in combination with a well-sorted car, excellent energy management and Mortara's uncanny knack of being able to rotate his Mercedes so deliciously in the slower-speed sections.
Undoubtedly Vergne's temperature crisis and the choreography of DS Techeetah helped him too, but nothing should be taken away from Mortara and Venturi's brilliance.
That Lucas di Grassi drove one of his best races of 2022 to harness fifth-placed points was a decent cherry on the cake as Venturi continued its mightily impressive 2022.
Antonio Felix da Costa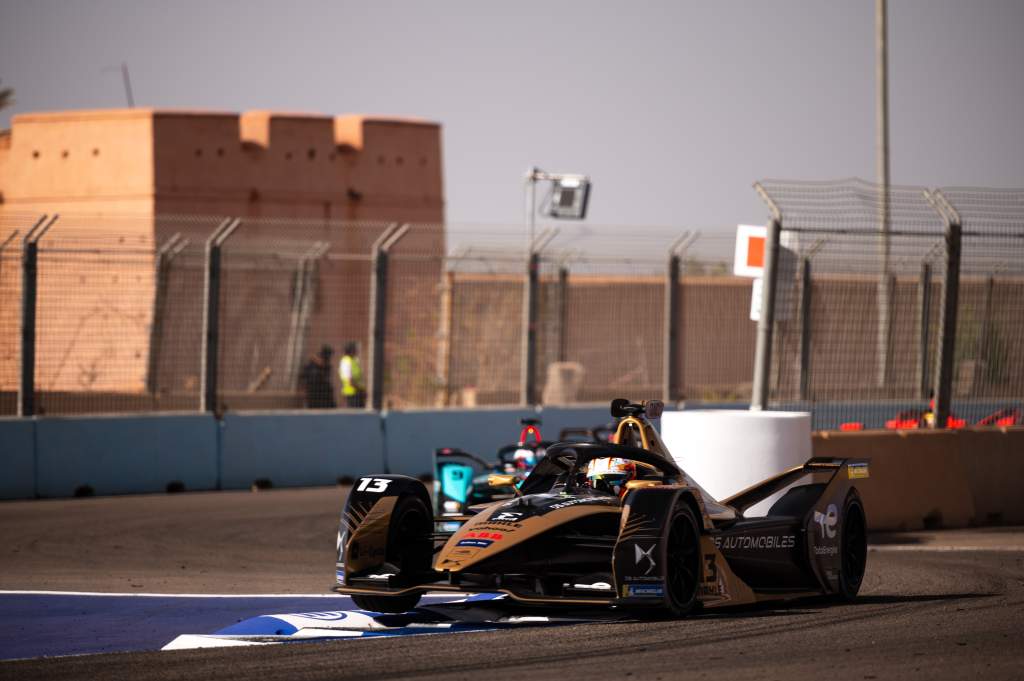 "The DAC is back". It's a snappy phrase but the 2019-20 has never really been away in terms of podium potential.
Nevertheless, he will admit himself that 2022 has been far from his best run of races in Formula E.
His runners-up position was tinged with some regret as well due to the nature and timing of the 'switcheroos' deployed by the team
It's unknown whether a release from the troubled Vergne a few laps later would have made much of a difference for a victory charge. Da Costa had already proved he slightly had Mortara's number over a single lap when he took his first pole since Monaco 14 months ago.
Over a race distance is a different proposition, especially in yesterday's sweltering conditions.
In either case, the bigger picture is that da Costa followed through on his assurance of aiding team-mate Vergne's hat-trick title quest, and in Marrakesh he was the only outside of the 'Gang of Four' title protagonists capable of getting among them.
Should that continue it could by a weapon that DS Techeetah finds is decisive for 2022 titles.
Mitch Evans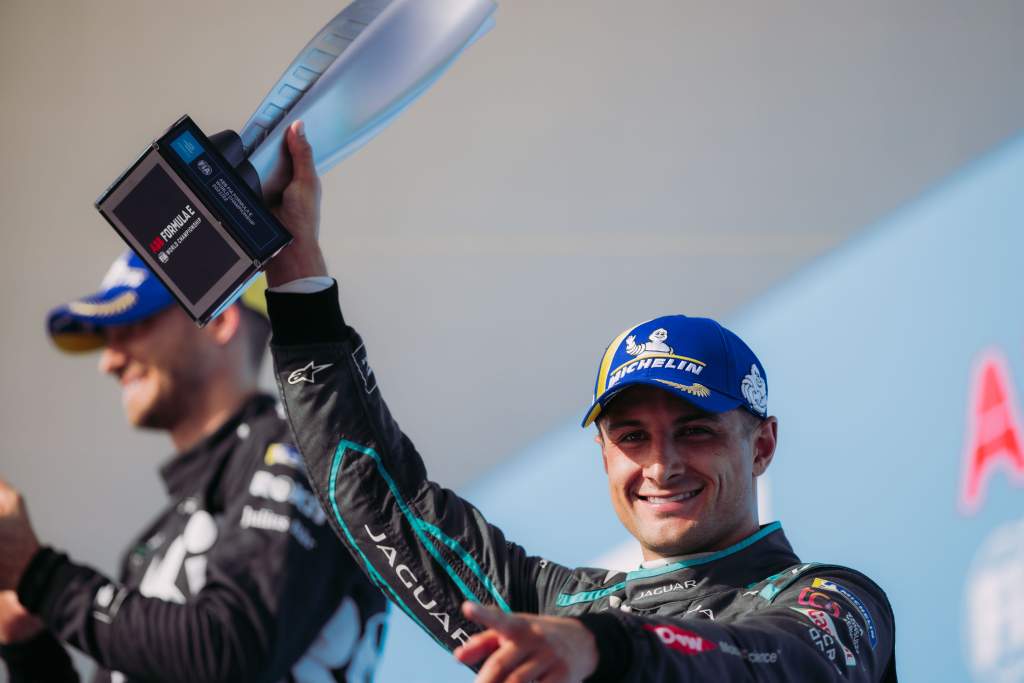 Evans maintained his habit of delivering strong points when he had at best the third-most competitive car on the day on outright pace.
It was a strong drive from the Kiwi, who this season is operating at a level of hyper-delivery across all aspects of running E-Prixs. It's such that he has firmly put team-mate Sam Bird in the shade and himself into a position where he lurks dangerously in the title attack shadows.
It was a little frustrating for Evans that once again those he is fighting for the title with were once again so close to him in the points gathering but he is canny enough to realise that, in his own words, "these guys are operating at a very high level and they don't seem to [have off days], every time I get a good result they seem to as well so to catch up is not easy."
Evans also showed strong discipline in battle especially when he was forced to tolerate some high, wide and far from handsome defence action from Wehrlein's troubled Porsche.
"He was defending really aggressively, dangerously I would say, I've never experienced that before," said Evans after the race.
"We're going to have to get on our 'A-game' to keep in the championship fight, but I have full confidence in the package I've got and the team, so we'll keep that up."
Andretti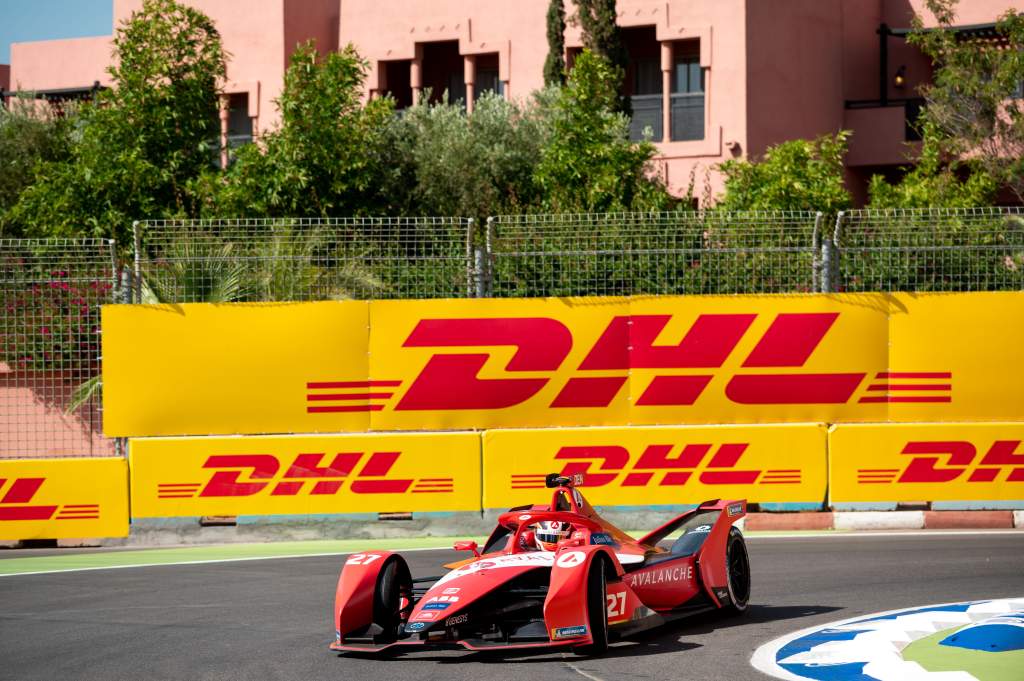 After a miserable run from Mexico City to last month's Jakarta EPrix, Avalanche Andretti reminded everyone that they can be a solid 'best of the rest' entity outside of the DS Techeetah, Mercedes EQ, Jaguar and Venturi quartet.
Jake Dennis' seventh place was hard-won and hard-fought in Marrakesh. It constituted a brilliant effort all-round for him and the team but did also have some regret in the sense that had he not suffered technical gremlins in the all-important first practice session on Friday evening then he could have achieved more.
That problem and the fact it was the Nuneaton-ions first experience of the track lifted the mask a little on why Dennis has been the stand-out driver outside of the title fighters in 2022.
His rookie season in '21 was always going to be a hard act to follow with the new for '22 hierarchy friendly qualifying system, yet Dennis has simply driven through some top performances again. No wonder Avalanche Andretti have ring-fenced their asset for a third campaign in 2023 despite vulture-like suitors circling their pit since the springtime.
Dennis' teammate Oliver Askew bounced back well from a disappointing Jakarta and was much closer to Dennis.
He's finished every race in his maiden campaign but on this occasion was properly hooked-up. A slight miscalculation on battery temperatures in the final stages possibly cost him what would have been a well-deserved point but a first ever appearance in the qualifying duels was a notable milestone this weekend.
Losers
Mercedes EQ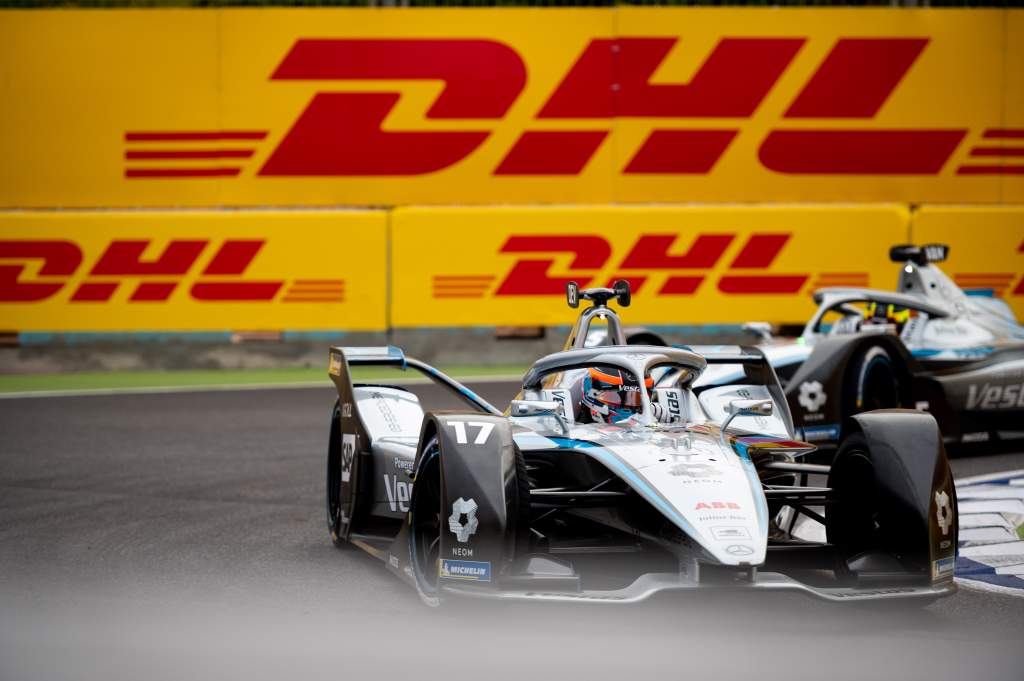 The defending champions slipped from leading the title chase to third within an hour in Morocco, meaning that it was far from the Mercedes EQ factory team's finest event in Formula E.
The reasons for that are reasonably complex in that both Vandoorne and Nyck de Vries had struggles to adapt to with their cars, and in a sense it was a continuation of a theme to some extent, in that Mercedes left a racetrack again in 2022 having not exploited the inherent pace and capability of its technical package.
Vandoorne's race was conditioned by his qualifying woes, while de Vries had another combative race yet this time there was relatively little actual contact when fighting Lucas di Grassi.
He ultimately lost out on fifth to the Brazilian in a race that saw him progress from ninth after he missed out on making it into the duels by a mere 0.08s.
Mercedes heads to New York City later this month, and it will do so determined to banish the memory of a disastrous non-points scoring 2021 appearance.
"New York last year wasn't, I would say, track-specific," Gary Paffett told The Race.
"It was just where we were in development of our car balance and race preparation, and things like that.
"We were progressing with our setups, and our qualifying to race balance, we just got it wrong."
Mercedes got a few things wrong in Marrakesh, but it could have been so much worse in regard to its title defences.
Jean-Eric Vergne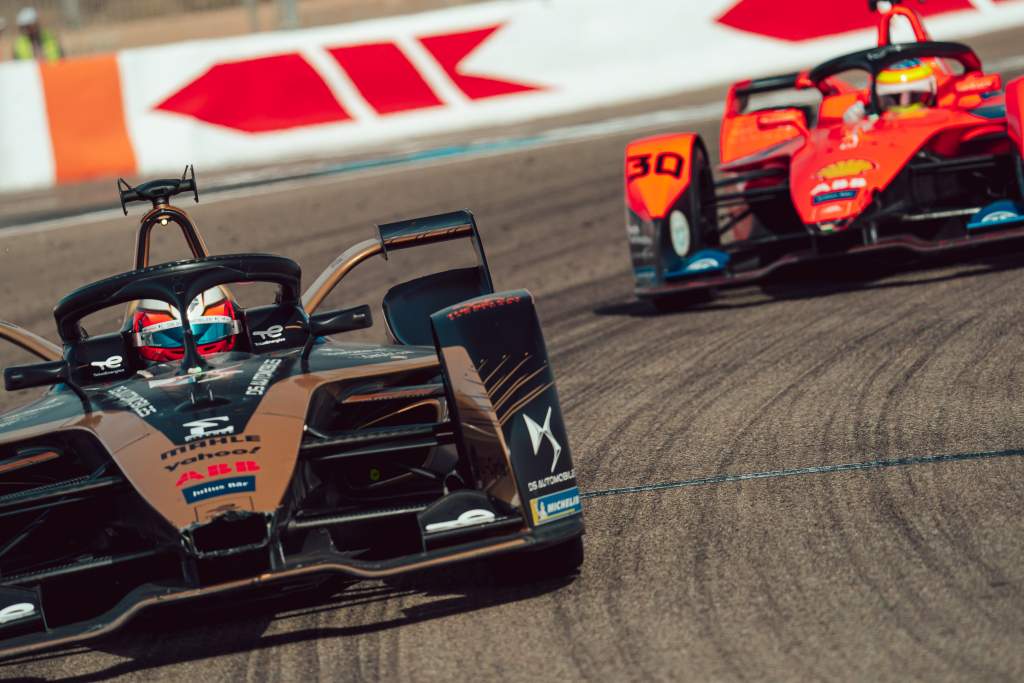 In one sense, Vergne drove another excellent race, continuing his strong title building methods in terms of points collation. This was especially so given the crippling issue he had with battery overheating and trying to manage what he had at his disposal in the second phase of the race.
Ultimately though, when held up against the light of his team-mate Antonio Felix da Costa's performance there was natural displeasure.
Vergne is well-aware that this season more than ever requires every opportunity to maximise the big points. In Marrakesh that didn't happen for him because by rights he should have finished second at the very least.
For that reason, he is bracketed as a loser, but perhaps that in itself is an indication of how close this title fight, which Vergne is equipped better than ever from a mental perspective to execute, has become.
Porsche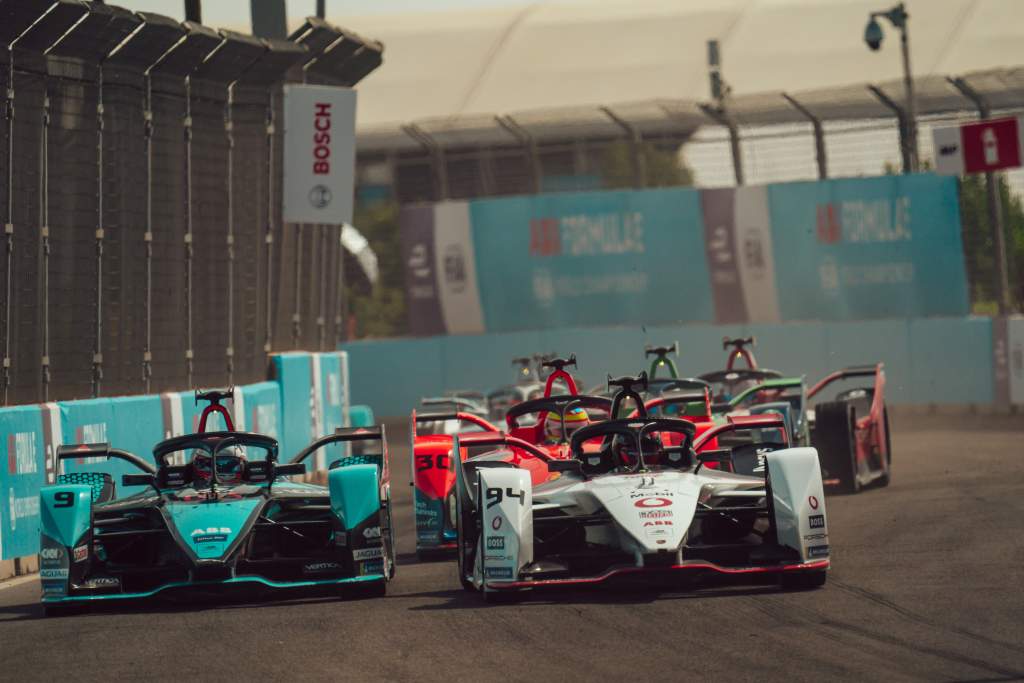 As Florian Modlinger forensically laid out the reasons for Porsches rotten Marrakesh E-Prix display it was very clear that he and the team as a whole were hurting badly.
Porsche especially struggles to tolerate and accept such abject performances as was displayed in Morocco yesterday.
Steering column change (Lotterer), a self-inflicted sensor issue (Lotterer) triggering a missed qualifying lap (Lotterer) and a bizarre battery problem (Wehrlein) all contributed to a no points showing.
What added a few sprinkles of rock salt to the wound was the fact that Pascal Wehrlein demonstrated in qualifying that he and the team had the tools to possibly fight for a podium position without the issues.
It all meant Porsche lost further ground on the opposition at just the time when it was probably staring at a last chance to haul itself back into any notion of a late surge in 2022.
Now it will probably be fighting for pride rather than worrying the top four teams from a points table position perspective.
Envision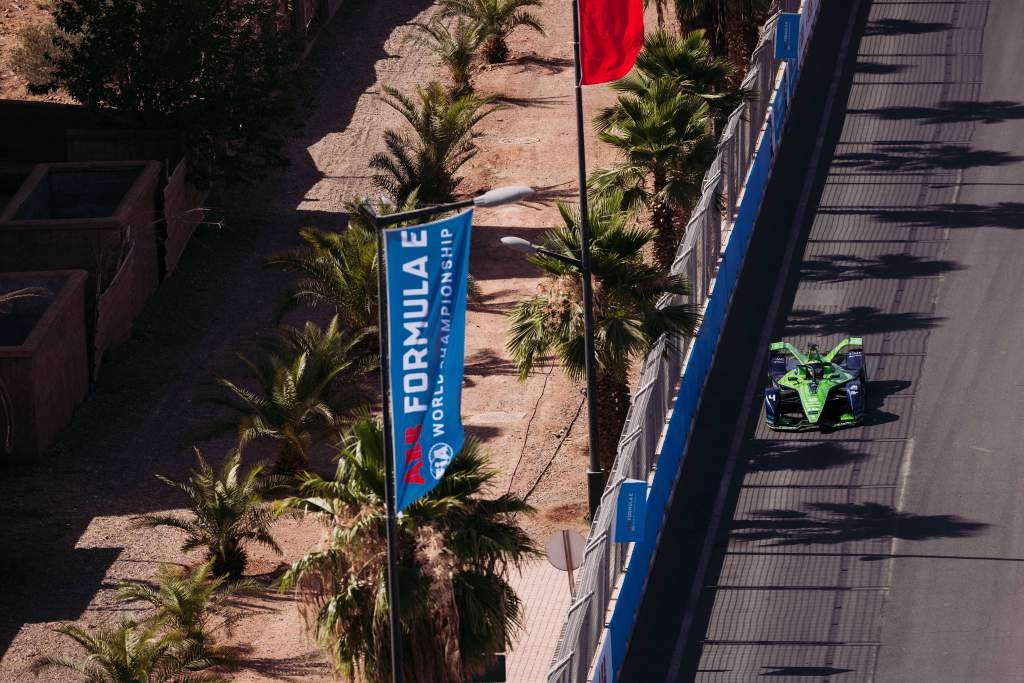 Envision's recent incapability of scoring its usual strong points has gone from mild concern to full-blown crisis in almost the blink of an eye.
The explanations have now worn thin as from Berlin onwards it has become, almost unconscionably, a lower-midfield also-ran.
The worrying aspect of the form is that it appears to be across the board. Even when Nick Cassidy put himself in a good position in qualifying with a strong lap it was then literally spun away when he went for the attack loop.
"I can make up every excuse in the world. It was because of this or because of that but I spun so my hand is up," an honest and contrite Cassidy told The Race.
But even after that Cassidy's pace was modest and he admitted that "we were really nowhere, maybe in a fight for a point."
Put plainly, Robin Frijns has been the unhappiest he has ever been in Formula E, and it showed last weekend.
Frijns is the type of character that can't hide his disappointment and in Marrakesh it was plain and obvious that he just wants his tenure at the team to be over.
The why's and wherefores will hopefully be explained in time but at present the green team shows little sign of blossoming again until its new adventure with Jaguar properly kicks-in next season.