It began as a weekend of absolute Mercedes domination, then fractured into something far more familiar in Formula E with the wild and wide open Saturday race.
With FE's 2022 season-opening Diriyah E-Prix done and dusted, Sam Smith picks his winners and losers
Winners
Mercedes EQ Silver Arrows 02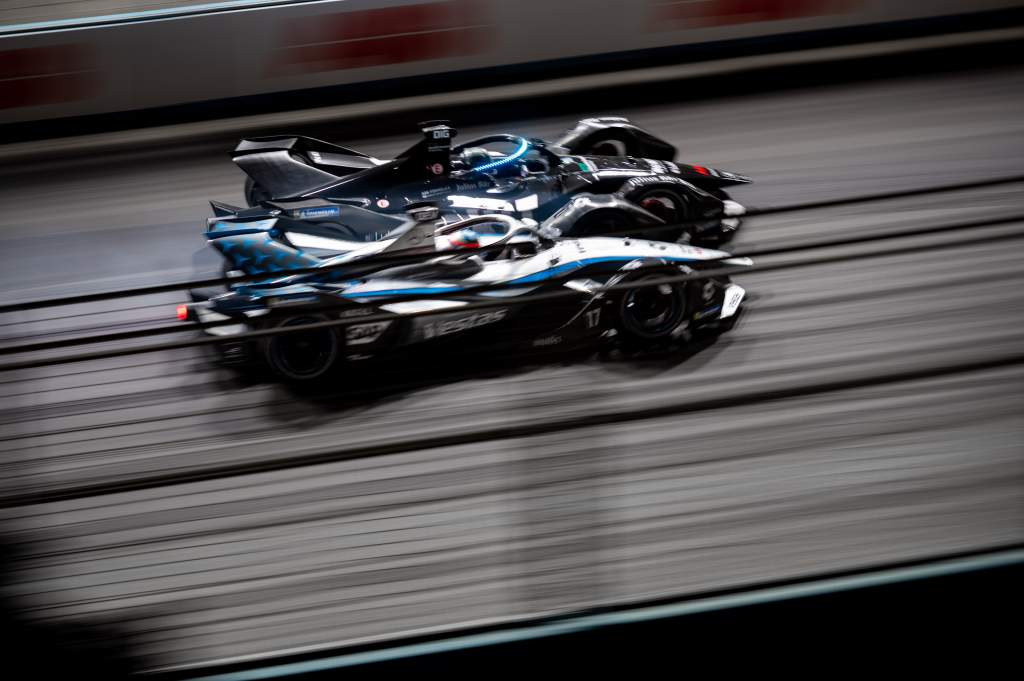 It may seem a bit fatuous to choose the actual car that swept the wins in Diriyah rather than the teams or drivers specifically but it's actually an important detail that has a wider meaning for the 2022 title fight.
Though 2022 is a new season the Mercedes EQ Silver Arrows 02, like the other eight cars on the grid, is far from a fresh package.
All the entries were homologated either back in the autumn of 2020 or the spring of 2021 and carried over for another campaign this season as part of cost saving measures in the wake of the global pandemic.
This is significant not only because it has only enabled a further tightening of the field as manufacturers and teams wring every last drop from set technical packages but also in the context of Mercedes and its customer team, Venturi, setting the pace and commencing a likely four-pronged title quest.
Against the backdrop of Mercedes' decision last August to quit Formula E, both works drivers Nyck de Vries and Stoffel Vandoorne and Venturi's Edoardo Mortara and new recruit Lucas di Grassi entered the season realising they have very strong championship chances.
The opening races have done nothing but amplify those pre-season pontifications after all four led laps and two of them (De Vries and Mortara) took victories.
Only briefly did non-Mercedes intruders Jake Dennis and Robin Frijns get a genuine sniff of the lead over the entire 76 laps of racing in Saudi Arabia.
The worrying aspect for Mercedes' opposition is that the package has proven to be quick on every type of circuit it has raced on. Of the races last season where its pace went missing, only Monaco and New York City really stand out and they were due to either operational/driver errors or the old qualifying system that promoted randomness.
After Diriyah it would seem that the odds of a non-Mercedes winning a final Gen2 era title are getting ever more remote.
New qualifying format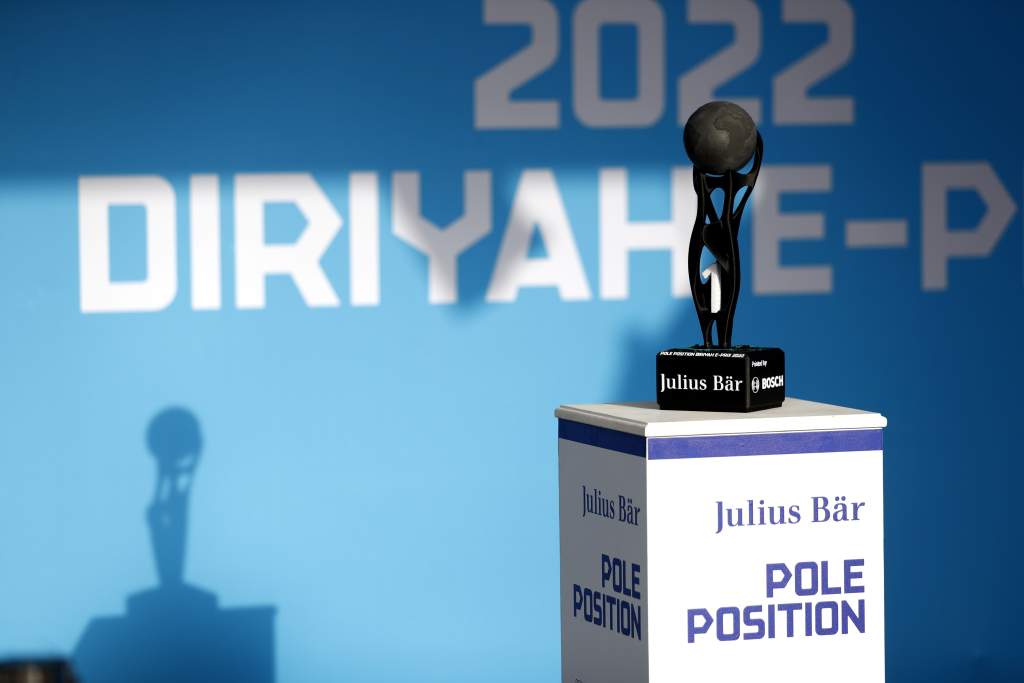 We'll address the new system in detail elsewhere on The Race in the week ahead and have already given our initial verdicts, but on balance the new tournament qualifying format was viewed as a success.
It mostly did what it promised in offering a fairer and more rewarding sporting solution.
While qualifying will still have a swing in terms of track evolution, the 2022 format added much more genuine interest and also aspects of jeopardy to the mix.
Yes it was slightly longer than the 2021 spec multi-group and superpole format but it didn't feel like it. That was largely because viewer attention was grabbed by the driver versus driver duels more than the first half of the 12-minute group phases which has to be viewed more as a 'sparring session' to the second half 'knockout punch' period.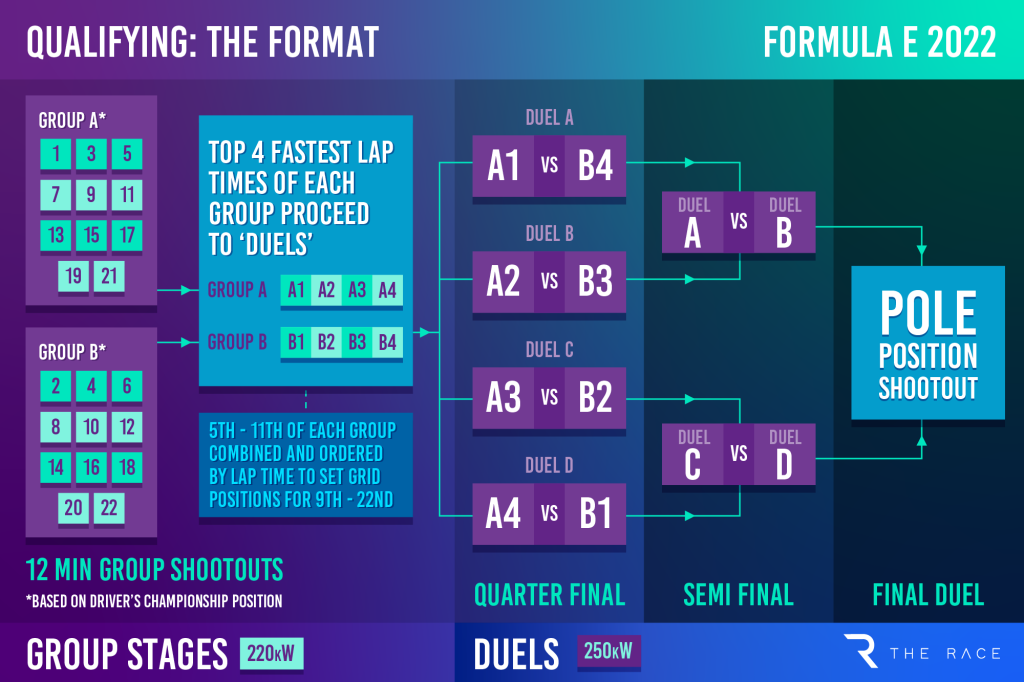 For a first run there were only a few hiccups, the most notable of which was when Antonio Felix da Costa failed to see his green light in Saturday's quarter-final with Lucas di Grassi.
This triggered a domino effect issue, related to software used by race officials, and led to the wrong duel briefly being called to the end of the pitlane before the sequence was recalibrated.
But generally, it had the thumbs-up of drivers, teams and fans who were able to enjoy rare one-to-one face-offs between drivers and teams.
Undoubtedly the highlight came with de Vries and Mortara's incredibly close battle for pole on Saturday as the two were separated by just 0.005s with de Vries almost throwing away a sizable first sector advantage.
Over time it will be further polished and will become part of the furniture of Formula E, which through some forensic preparation has devised a clever and much more rewarding qualifying procedure for both competitors and viewers.
Jake Dennis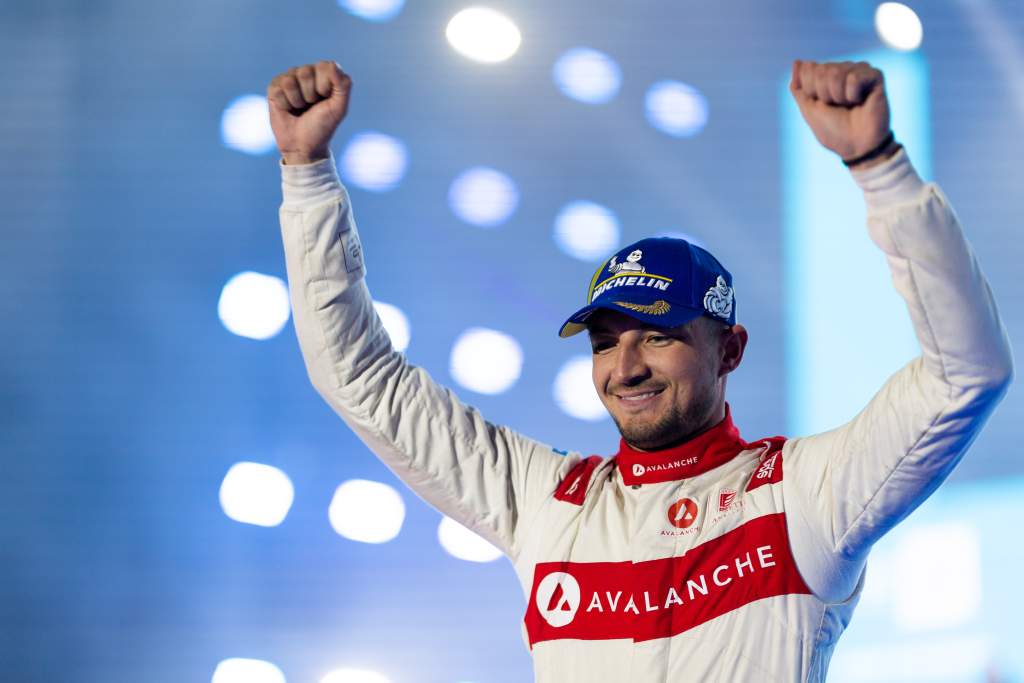 There must even have been a part of Jake Dennis that wondered just to what extent last year's rookie heroics were eased by the 2021 tombola-style qualifying quirks.
The answer was explicitly resolved in Diriyah where the Avalanche Andretti star delivered two excellent races and was the only consistent threat to the Mercedes quartet over the course of the weekend.
Andretti has been through a true metamorphosis after BMW's factory footprint vanished from the paddock last summer, although its iFE.21 challenger remains for one last season.
Still, the operational changes were immense, and it was set to be a real test of Dennis' fast-tracked Formula E maturity. He rose to the challenge and took off from where he left off last season by delivering two assured performances.
Had it not been for an almost immovable Andre Lotterer in Saturday's race he could likely have at least threatened the Mercedes EQ 1-2.
Considering the advantage the Mercedes had this weekend, this was perhaps the highest accolade that Dennis, and the Avalanche Andretti team, can be paid after a very strong showing indeed.
Oliver Askew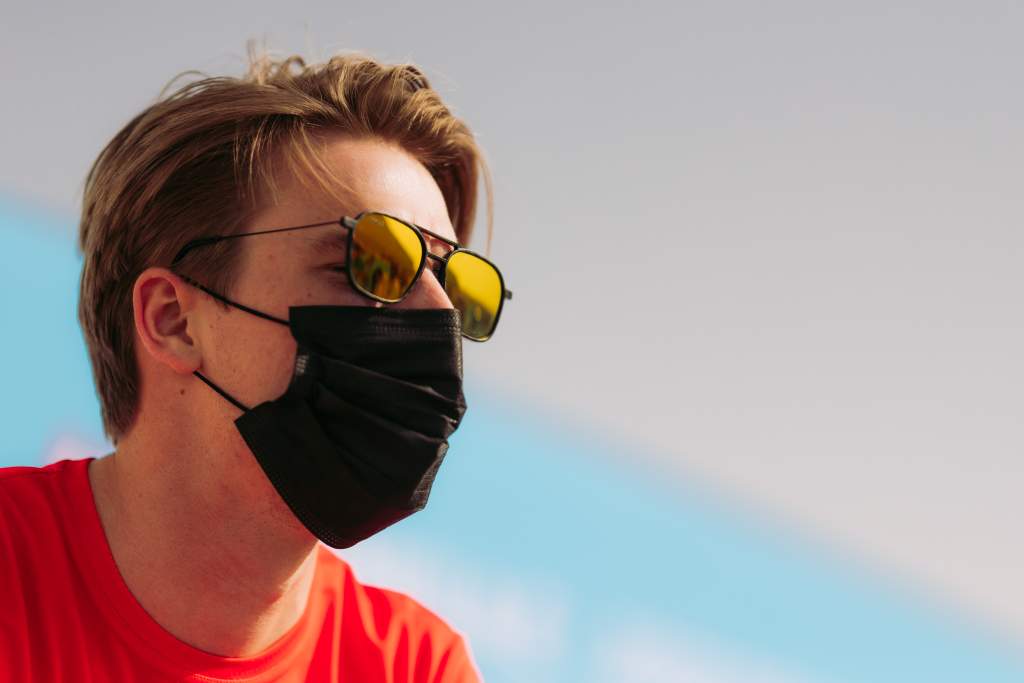 After just three days in the car at Valencia and a quick filming day at Mallory Park, little was expected of rookie Askew in the first two races of the season.
This wasn't any patronising notion fostered upon him but more a realistic assessment of joining Formula E in a final year of the Gen2 rules set when 90% of those around him knew the cars, tracks, and tricks intimately.
But Askew had a very solid debut indeed. Yes, he made a few small errors and got a few bruises, but he got a mighty amount of positive experience while also contributing to Avalanche Andretti's points haul – which puts it best of the rest behind Mercedes' two teams.
He gave as good as he got in battle (ask Alexander Sims) and his late race burst after some sweet energy management in Friday's race netted two valuable points.
The following day's race was equally as impressive, but this time just fell shy of a point with 11th.
Overall, he exceeded expectations on his debut. With confidence boosted he heads to Mexico City next month truly on the up and should be capable of many more points than first forecast.
Losers
Jaguar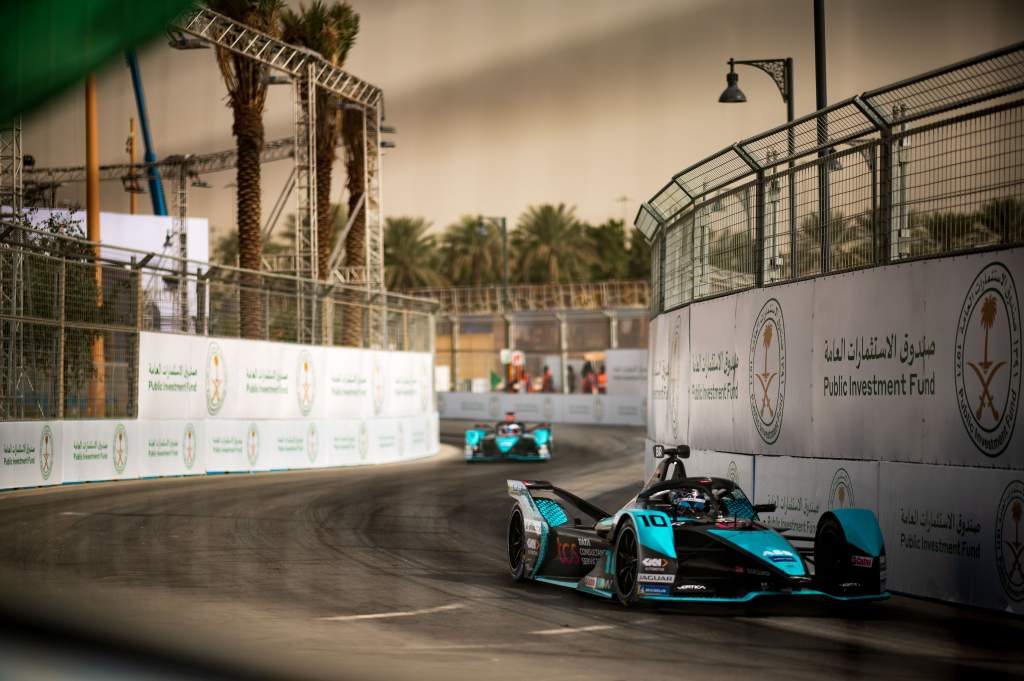 If Avalanche Andretti was the major surprise of the first weekend of the season, Jaguar also shocked but for less positive reasons.
A lot more was expected from the Jaguars, both in terms of performance and points acquisition. That it comes away from Saudi Arabia sixth in the points standings and with one of the purported pre-season favourites, Mitch Evans, with a mere single point to his name, evidences the fact it was very much a few days to forget for the 'Big Cat'.
There was some misfortune, including Evans being blocked by Lotterer in Friday's group qualifying, but there were also crucial errors, particularly Sam Bird's in Saturday qualifying.
The pace of the Jaguar I-Type 5 was in evidence, particularly in Saturday's free practice session. This was where Bird was fastest of the 220kW laps, but that was all very much scant consolation for a weekend in which the pre-season optimism got a reality check.
Whether this is all a very brief downer for the team depends on what it can deliver at Mexico City next month. That's a track which Evans pretty much made his own and delivered a crushing win the last time Formula E ventured there in 2020.
Antonio Felix da Costa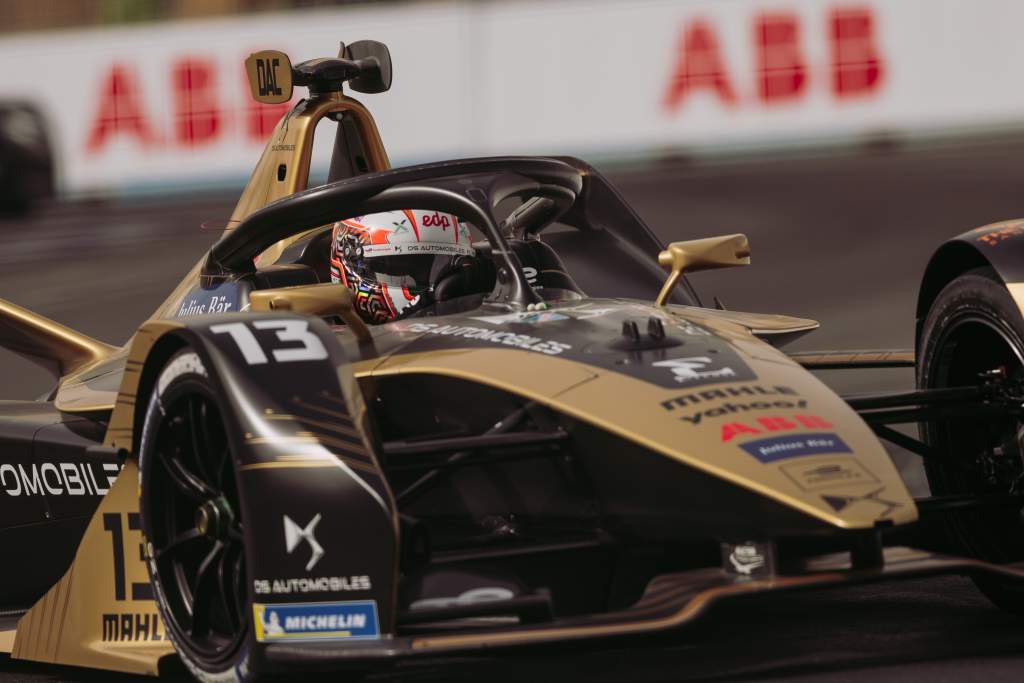 Da Costa was shattered by his frankly awful weekend in Diriyah, which sullied his usual effervescent personality to the extent that he described it to The Race as the "hardest weekend I've ever had in motorsport".
He and the DS Techeetah team were never really at the races, at least in terms of being where they are usually accustomed: at the sharp end of the field.
His Friday race was written off early after having damage inflicted by an overly ambitious Dan Ticktum at Turn 1 but in the wider context Da Costa has no right to be anywhere near a NIO anyway during any part of a race.
A persistent issue with the braking of his DS E-TENSE FE21 affected his pace to the extent that he was unable to keep positions early on in Saturday's race and from there he cut a frustrated figure with a mostly inert run to 12th position.
It's not to say there weren't flashes of great pace from the Portuguese, just that they were hugely isolated and never collated adequately.
The green light oversight for the quarter-final bout with di Grassi was embarrassing. But the team also had to take some key responsibility for allowing its driver to not be fully aware of the procedure that they were immersed in.
The best thing Da Costa can do regarding Diriyah 2022 is forget it ever happened.
Alexander Sims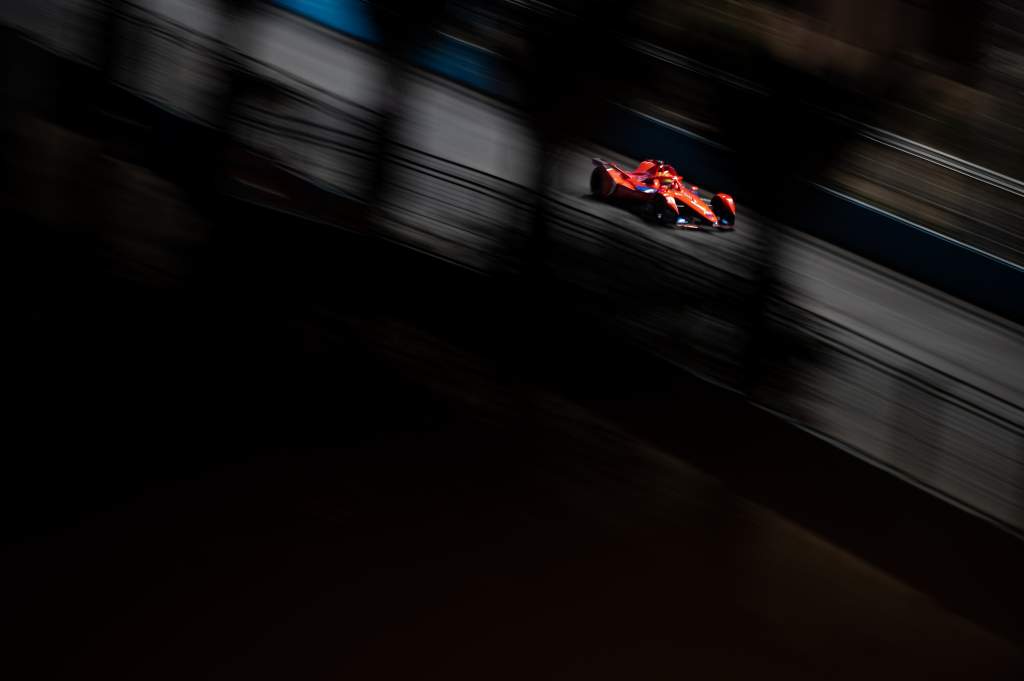 Like da Costa a past winner in Diriyah, Sims endured a poor weekend that started with few signs of pace and ended with a mistake and a shunt.
Mahindra probably should have come away from Riyadh with more than just the two points that Oliver Rowland earned on Saturday, but Sims' difficulties were a microcosm of its weekend.
Despite trying a variety of things on Friday to improve the balance of his car, Sims was left to revert to some of new team-mate Rowland's set-up for Saturday – which brought an improvement and a very decent group qualifying. He only missed out on a first quarter-final appearance by 0.043s.
But running wide at the first turn and dropping from ninth to 15th put he and the team on the backfoot and despite some progress to 11th he ended it all with a small but costly error that put him in the wall and effectively truncated the race.
Sims knows he has to deliver some big results this season if he is to continue to race in Formula E in 2023. That challenge will depend on a lot of the famed Sims grit and determination
Nissan e.dams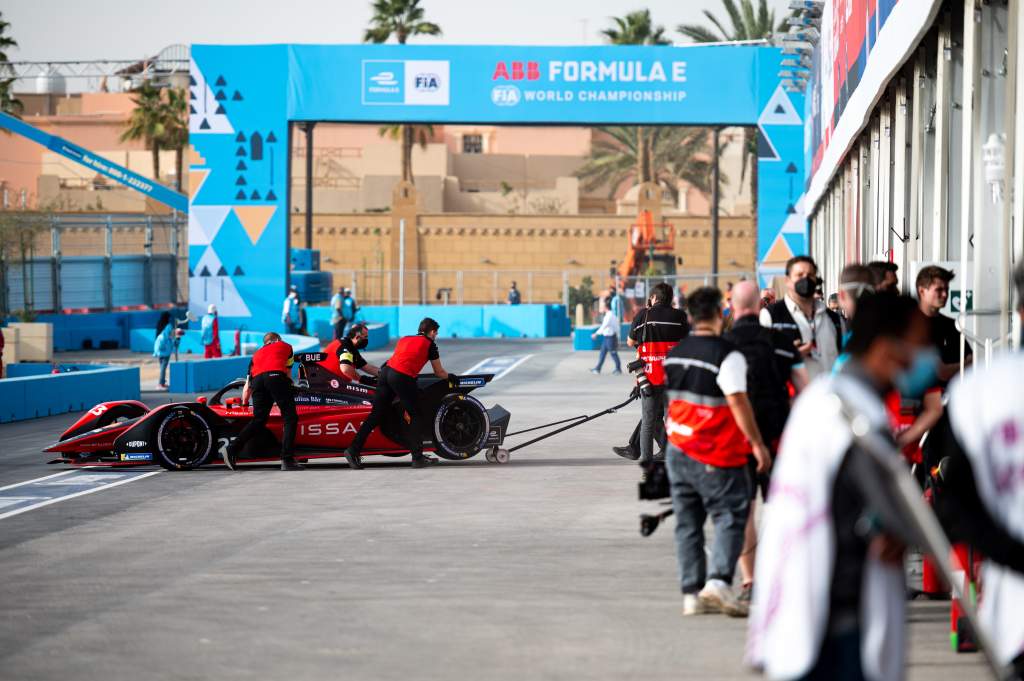 The feeling before the weekend was that Nissan e.dams might still be compromised in the midfield pack after enduring its worst season to date in 2021.
That assessment was actually optimistic as really the team was in the lower reaches of the midfield almost consistently throughout the two days of running.
It was known it had plenty of work to do to try to get into a points scoring proposition but despite tenuous efforts throughout the Franco-Japanese squad there was not even a sniff of a point in Saudi Arabia.
A general uneasiness over the grip levels and how the Nissan IM03 applied itself seemed to tie the team in knots and despite improvements from Friday to Saturday any chances of points always looked remote.
Maximilian Guenther started promisingly by showing pace in his Friday qualifying group despite being compromised by Mortara's controversial incident and car clearance that probably should have constituted a red flag.
Guenther did at least improve his time to go fifth. Yet that was really the highlight for the team as in the races both the German and team-mate Sebastien Buemi generally sunk down the field despite some tenacious scrapping.