BMW's shortlived ABB FIA Formula E programme has spanned just two full seasons so far.
But that's long enough for it to have squandered enough chances of championship success that it can be declared an underachiever.
It still has one full season left though, and it's one in which it is entirely capable of pulling off a valedictory title triumph with Maximilian Guenther and Jake Dennis, both of whom are set to be genuine title dark horses in 2021.
But back at Putrajaya in November 2014, only Formula E's second ever race, two very low key BMW management representatives did the rounds in the open pitlane.
One of them was Adam Baker, who at the time was head of race and test teams at BMW Motorsport and has since gone on to work as safety director for the FIA.
It was he that reported back to his direct boss Jens Marquardt, and who ultimately lit the fuse that led to BMW entering Formula E fully two and a half years later.
Marquardt was consistent in BMW's insistence that it would not consider joining the series until it changed from two cars per race to a single one. This made sense for manufacturers as they plainly wanted to demonstrate the range of electric products to avoid exacerbating what's called 'range anxiety complexes' among consumers.
The BMW engineering influence at the Andretti Autosport team grew from a smattering in the second season to more structured relationships in the third, which was when BMW branding appeared on the cars for the first time.
By the summer of 2017 BMW was all in with Andretti and it geared up to add racing cars to the grid as well as the various BMW i8 safety cars which were in evidence for most of Formula E's existence.
Also by that time it had an embedded senior BMW engineer. This was Mark Hutcheson, a former Marussia and HRT F1 engineer, who observed, studied and worked with the Andretti team on a detailed fact finding mission for the 2018/19 campaign.
Yet, the make-up of the programme was complex from the off. Andretti Formula E was registered in the UK and had a base initially at Donington Park and then a design office in Banbury.
After tossing away what looked to be a likely 1-2 result in a collision in Marrakesh, despite occasional flashes of form, BMW became an also-ran
BMW had its engineering cell in Munich, while team principal Roger Griffiths was based in California. Throw in to the mix some input from Magna Steyr in Austria and it was an elaborate fusion.
The full factory effort began ominously when its transporters headed back from the very first test at Monteblanco in Spain in the spring of 2018 after technical issues with the car – which would be dubbed the BMW iFE.18 – stunted valuable first test miles.
That particular technical concern proved not to be serious and the team started in the best way possible when Antonio Felix da Costa gave the fully-fledged BMW programme a debut triumph at the Diriyah E-Prix in December of 2018.
The team looked like it was a genuine title contender in the next event at Marrakesh, when famously Alexander Sims and da Costa got caught between racing instinct and team tactics resulting in the tossing away of what looked to be a likely 1-2 result in a collision.
From there, despite occasional flashes of form, BMW became an also-ran. Not only that, but team morale suffered after the Bern E-Prix when another disappointing weekend resulted in some harsh words being exchanged.
It precipitated da Costa moving to DS Techeetah, BMW swooping for Guenther and probably a stay of execution for a quick but seemingly perennially unlucky/too often bullied on track Sims.
Heading into the 2019/20 season the expectations were – it's fair to say – conservative. Guenther was still unproven, while Sims appeared to be at a crossroads with his form.
Again at Diriyah, a track which clearly suited the very efficient BMW powertrain which was strongly rumoured to be of a longitudinal design, Sims was reborn and strolled to a win after claiming a brace of pole positions.
With Guenther following that with a superb first win in Santiago BMW was leading the teams' title chase and 35 points ahead of eventual winner DS Techeetah!
But it's always seemed to be peaks or troughs for the team. There was seldom middle ground. This can easily be blamed way on the quirky qualifying system or volatile Formula E circuit configurations, but it became a feature at Berlin last summer.
That was when another great Guenther victory in the third race of the six was only supported by a further three points from Sims, whose poor scores led to him going from early season standings leader to finishing the championship in 13th.
Then there was the driver policy, which was peculiar to say the least. Not in the sense that BMW made poor decisions, far from it. Sims, Guenther and – judging by his excellent start so far – Dennis have and will prove to be hits. It was more the nurturing and aftercare of its drivers.
In some cases this was non-existent in terms of making them feel wanted in the team and more importantly of building a future together. In da Costa's case, as in similar degrees with Robin Frijns and Tom Blomqvist at Andretti before him, it led to fissures that expanded into swift exits and losses of drivers that could bring wins and titles.
What caused this is unknown but there certainly some tensions between Andretti and BMW, which were led by strong personalities in Michael Andretti and Marquardt respectively.
Griffiths (pictured above), widely respected in the industry for his work with Honda Performance Development before joining Andretti just as its Formula E programme started, was and is an excellent front man for the operation. But there was clearly a disconnect somewhere that allowed the driver programme to be so volatile.
Technically BMW i Andretti was strong but its strong starts in each of the last two campaigns simply crumbled away.
"When it comes to the development of e-drivetrains, BMW Group has essentially exhausted the opportunities for this form of technology transfer in the competitive environment of Formula E," BMW stated in its severance announcement.
That part of the statement should be treated with more than a degree of scepticism.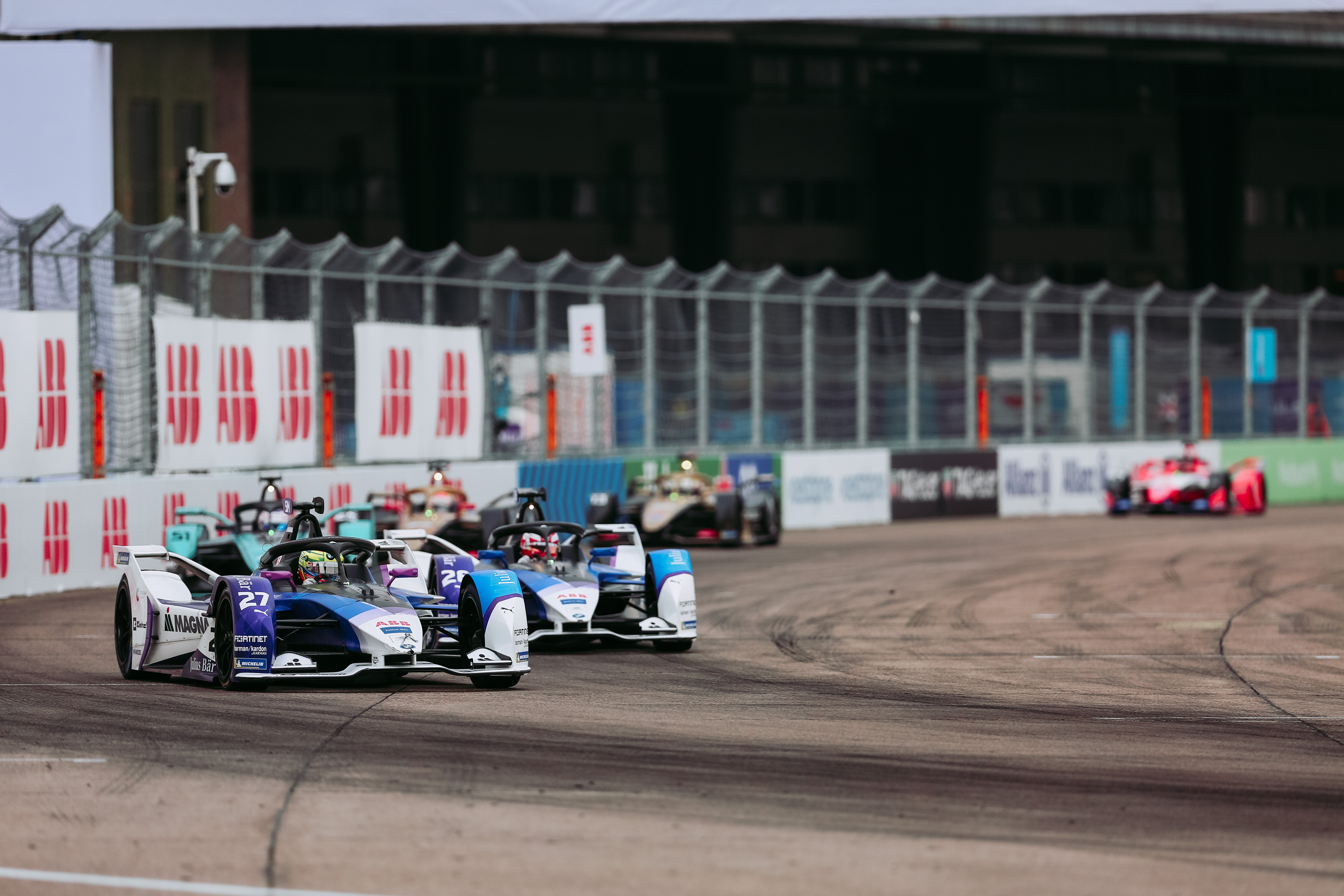 To say BMW has done all it needed to do is hard to comprehend entirely, especially when you consider the followings words said by Marquardt at Hong Kong in 2017:
"We have exactly the same engineers as developed the BMW i3 and the electric powertrain for the BMW i8," he said.
"We told them: 'forget all the boundaries you normally have to consider in development, and just focus on performance, maximum efficiency, lowest weight, and the best overall package'.
"Once we have achieved that point, we will consider how exactly we can integrate that in production – for example, for the BMW iNext models and all future BMW i models. For us, this is the perfect realisation of our motto: from the racetrack into the street car."
That is a nice strategy and was clearly a key factor in BMW entering Formula E. But electro-mission accomplished in just two completed seasons so far, really?
The reality is that like many manufacturers BMW is simply set for three-year commitments to projects, and might not renew them. Audi and Porsche do the same. It is just a fact of manufacturer life in major motorsport programmes.
Of course, BMW played a different game with the DTM recently. That was where it built a car and then, at least as it looks from the outside, played copious political games to try to get a Balance of Performance because it hadn't quite done as strong a job as it rivals. Then there was an LM GTE programme in the World Endurance Championship which lasted but one season.
What used to be BMW Motorsport has now become M Sport and perhaps this is the common thread which runs through some of the firm's difficult programmes in more recent times.
As outlined by The Race yesterday Andretti Autosport, the franchise holder, is to some extent the master of its own destiny in Formula E and is perhaps as primed as anyone to engage in a new relationship with an OEM.
That topic is for the next few months but as a founding member of the Formula E grid Andretti will have great kinship from the promoters in developing a new manufacturer relationship for Gen3 should it so wish too. That decision is ultimately for Michael Andretti, which means we at least know the deal will have to be right and fiscally attractive.
There are those that say BMW has a tendency to over-commit its sometimes scattergun motorsport policy in respect of its car sales.
As a group (which includes Rolls Royce and Mini) it is part of a much smaller circle than its direct rivals in Formula E and perhaps in a sense it is this which has a peculiar over-compensation when it comes to global motorsport programmes and the often confused and bewildering decisions it seems to now regularly make on the world stage.