Jumping into a car he's never driven in a new rules set and at one of Formula E's most difficult and hair-raising tracks makes Kelvin van der Linde's series debut with Abt in Diriyah next weekend quite the big ask.
He's been drafted in to replace the injured Robin Frijns who likely faces a lengthy stint on the sidelines.
If the challenge ahead of van der Linde wasn't gulp-inducing enough, the highly-rated GT3 driver will be competing in his first single-seater race of any note.
In terms of this level of racing he's a complete novice.
But if he looks down at the other end of the pitlane he'll see a gentleman called Rene Rast who was in a similar position when he made his Formula E debut way back in 2016 for the Team Aguri squad.
While that was a one-off cameo, it laid the path for Rast to eventually come back to Formula E via a bizarre set of circumstances.
Now another GT3 ace is going to join the grid after another extraordinary set of circumstances which has laid regular driver Frijns low for what is likely to be the majority of the season at least.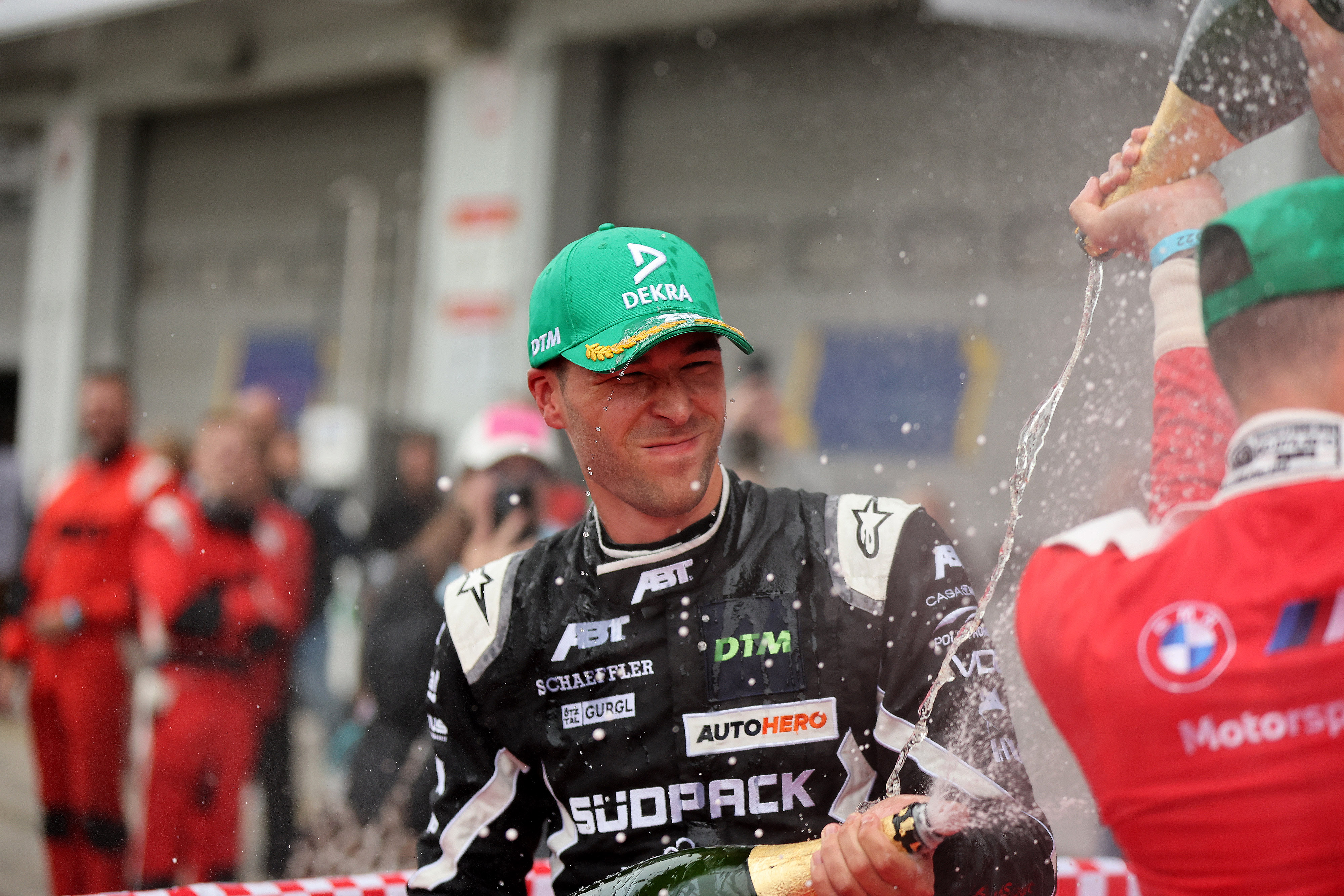 Van der Linde has some Formula E pedigree though and he's highly rated by those that have worked with him. One of them is former Audi Abt team principal Allan McNish.
"He's quick and he'll be quick straight out of the box," McNish told The Race after the South African was announced as Nico Mueller's new team-mate at Abt Cupra.
"I think he's got the raw speed needed. He's a bit like Robin, in a way, he relies on his senses, which will stand him in good stead.
"At the same time, he's got a very good work ethic, and I really liked him for that.
"He worked hard at it. He's light-hearted and he's positive and he's always pushing."
Van der Linde did several tests for Audi but spent the majority of his time on the Audi simulator. He made a public test outing at the March 2020 rookie test at Marrakesh where he was chosen alongside fellow GT3 winner Mattia Drudi.
McNish said that he was "pleased he's got his chance because he wanted this beforehand.
"It's probably not the worst time because if it was at the beginning of season eight [2022], when everybody was used to the car then I think it would have been a harder job for someone new to come in.
"But at the same time, it's no easy task ever to come into a championship without any real testing."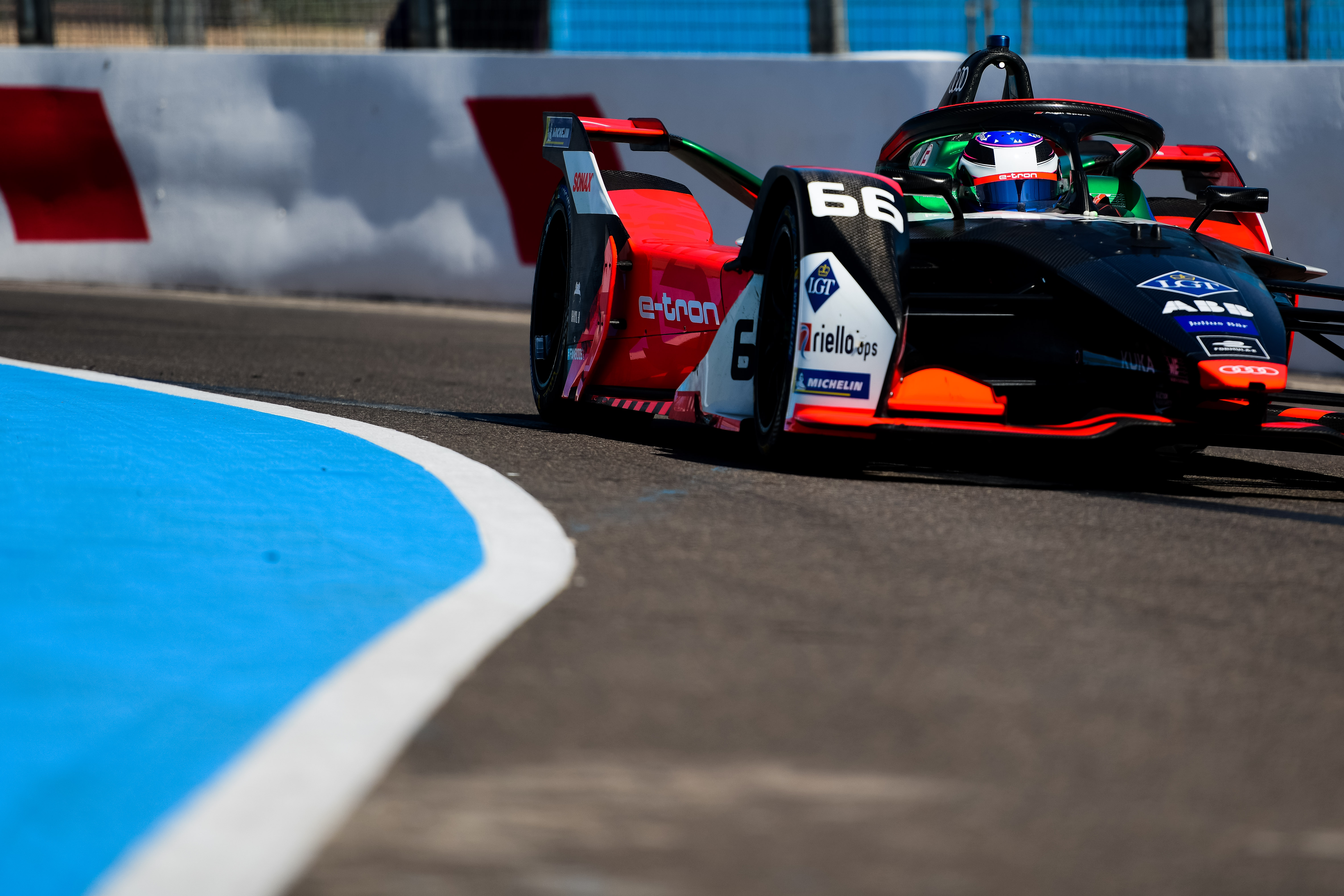 At that Marrakesh test van der Linde hit the ground running and was quickest in the morning session ahead of the likes of future fellow race drivers Nick Cassidy, Sergio Sette Camara, Norman Nato, Jake Hughes and Sacha Fenestraz.
Although he had some reduced running in the afternoon, van der Linde did impress the team. This was remarkable considering that in his whole career, the Johannesburg native had never competed in a single-seater.
At that stage, it was looking increasingly likely that it would be a final season for Daniel Abt with the team and that Mueller appeared to be next in line. But with Mueller at Dragon and then a remarkable turn of events with Abt's dismissal, Rast came into clearer sight for the seat alongside Lucas di Grassi for 2021.
Of course, prior to that Audi gave notice of its intention to leave the world championship in the summer of 2021 anyway, so any sniff of a race seat there was gone for van der Linde.
"He certainly did enough time in the simulator to be able to get used to it because a lot of this stuff we were doing in the sim was energy management," adds McNish.
"He was able to get his head around that, so now it's just bringing it into practice in a different car.
"We have to see with different power outputs and everything else but he got the basics quickly. He needs to be able to get up to speed with what Gen3 requires but I'm convinced he will.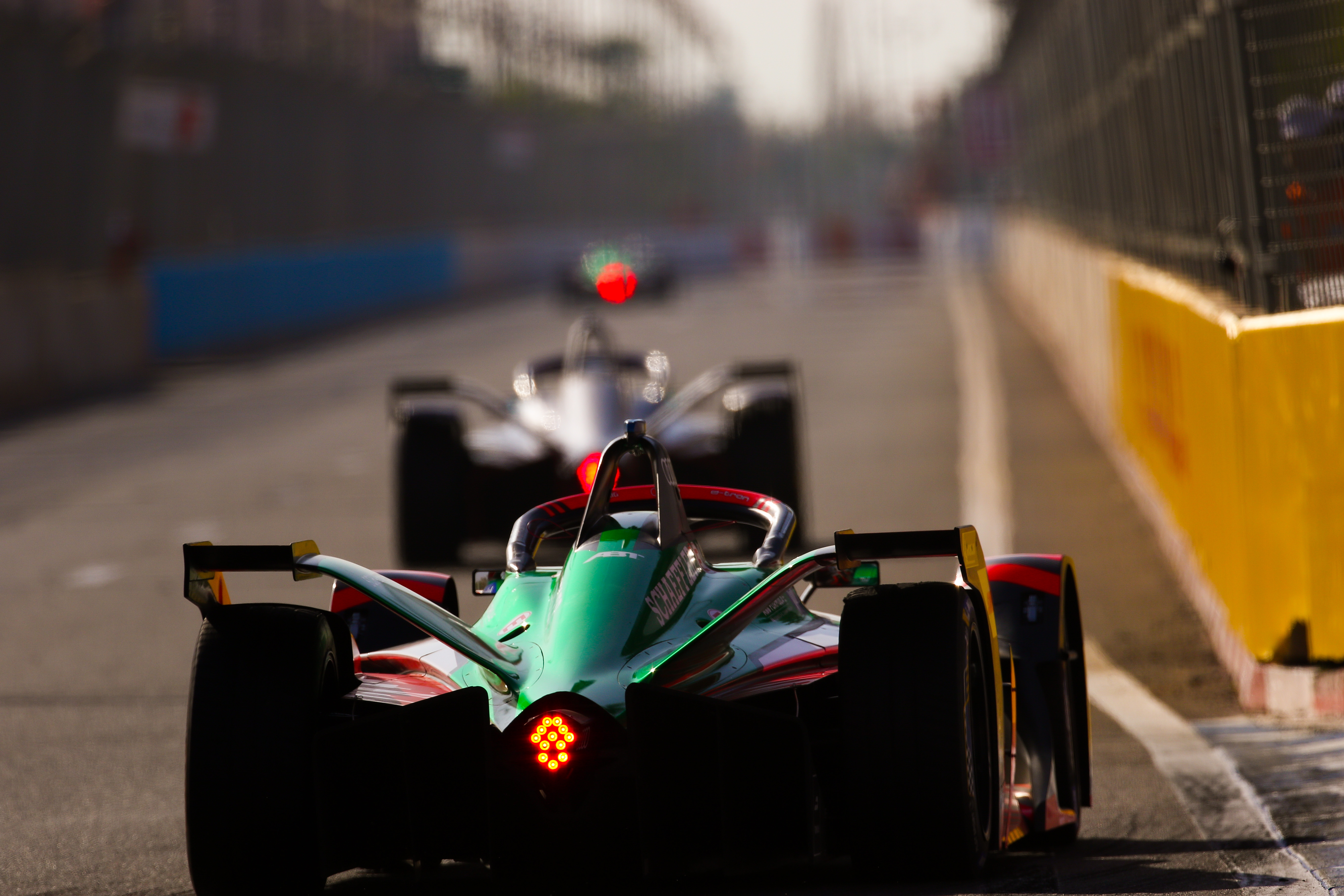 "It will take a little bit of learning, but that particular point about getting up to speed, what I mean is from pure outright speed pace as opposed to necessarily the race operation.
"We saw Lucas' drive in Mexico didn't we? He was so strong because his core skill is that he's got good energy management understanding."
Van der Linde's entry into the Formula E hothouse will be intense but he appears to have most of the tools available to give it a good fight.
Expectations will be low in the circumstances and Abt Cupra is clearly a few steps behind the competition right now. But don't be too surprised if van der Linde becomes one of the surprise packages later on in the 2023 season.