Formula E has just entered the third epoch of its nine-year existence – one that's featured nerves, near-disasters, groundbreaking moments and some brilliant racing.
From its first-ever race back in 2014 in Beijing to its highly-important Gen3 debut last weekend, Sam Smith looks at the start of each generation of Formula E and rates the angst level in build-up, the quality of the racing and the fan reception to compare the three eras so far.
Angst Level in Build-Up
Gen1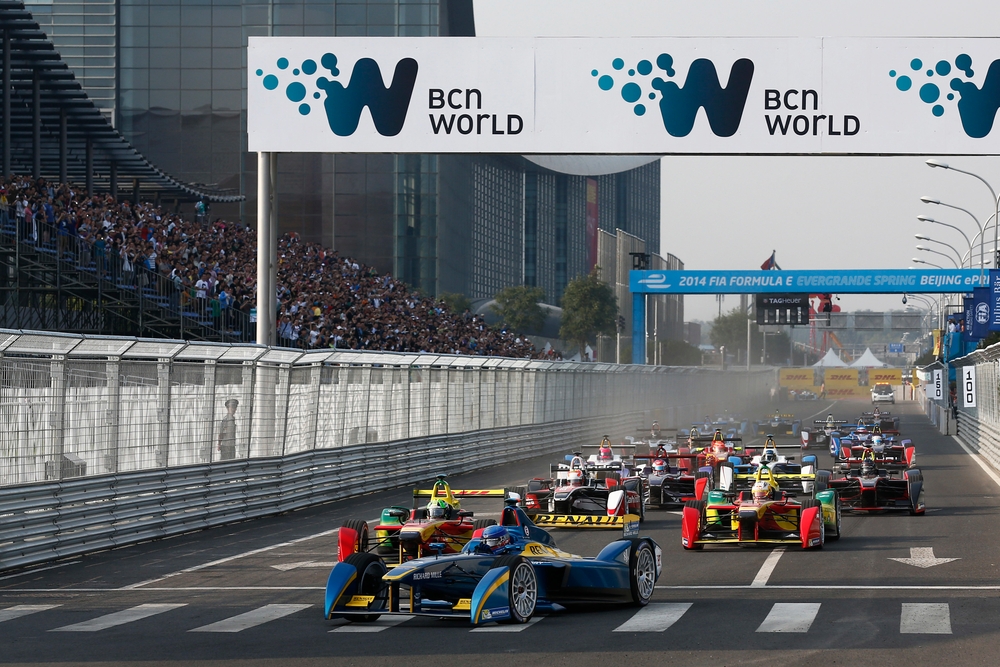 As the clock ticked to 4pm Beijing time on September 13, the entire Formula E paddock was in a state of nervous exhaustion and perhaps the whole industry in a way was too.
Red-eyed officials and semi-comatose track workers looked on nervously as the cars completed a ludicrously long warm-up lap, desperately trying to not waste energy before the race even began. That wouldn't happen again! Warm-up laps were immediately binned in FE in favour of the quick shuffle from the 'pre-grid' to the startline.
Formula E was literally learning as it went. But it had so nearly not even made it and three races into its existence it looked like it was all over.
A few hours before the start of the race its co-founder Alberto Longo was helping to erect debris fencing! It was all hands to the pump.
Rumours spread that the cars wouldn't even get off the line, and in full view of delegates attending a world motorsport council meeting, that would surely bring the future of motorsport's brightest new spark into question. The pressure was enormous.
The cars did get off the line and the show went on – and thanks to a sharp turn of Nicolas Prost's Renault e.dams' steering wheel and connection with Nick Heidfeld'a Venturi, something of a phenomenon was spectacularly born.
Angst rating – (off the scale)
Gen2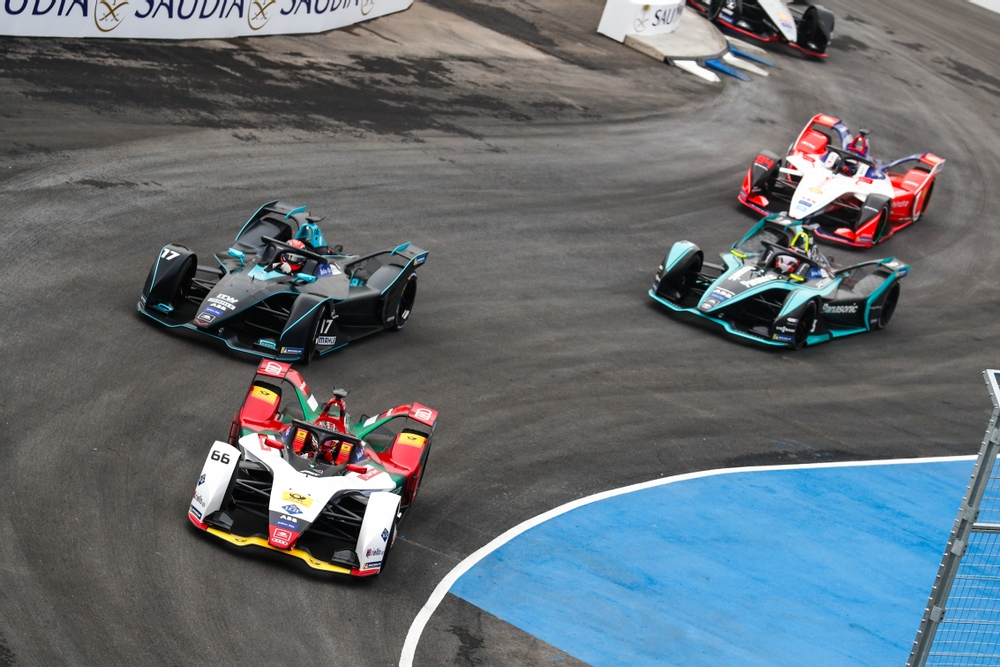 In December 2018 everything seemed new in Formula E. The car, the sporting regulations and several new manufacturers such as Audi, BMW and Mercedes (in all but name as HWA) had arrived and Porsche was waiting in the wings.
Even the track they were racing on was brand new. The Diriyah circuit was beginning a decade-long deal as part of Saudi Arabia's sporting expansion to promote its Vision 2030 programme of identifying the country's wish to explore greener energy means. This was big bucks stuff.
Apprehension wasn't as high as in Beijing in 2014 but it soon started to rival those jitters when, unbelievably, one of only a handful of wet weather days imposed itself on the exact area where the track was located.
The event soon came under threat as officials tried to clear a river of water across the circuit. Free practice had to be cancelled and a modified qualifying session was hastily readied. It eventually dried out and a race was held but it had been a close-run thing.
Off track, there were concerns around the new McLaren/Atieva designed and assembled battery. Sound familiar? But these were largely minimal and universal praise eventually followed those two companies for their management and support for the teams.
The cars were much more complex than their Gen1 counterparts and looked otherworldly.
But crucially they allowed the eradication of the quirky mid-race car swap stops and a host of japery and dangerous short-cutting that teams were employing to maximise the stops thanks to some bizarre sporting regulation decisions.
Angst rating – 7/10
Gen3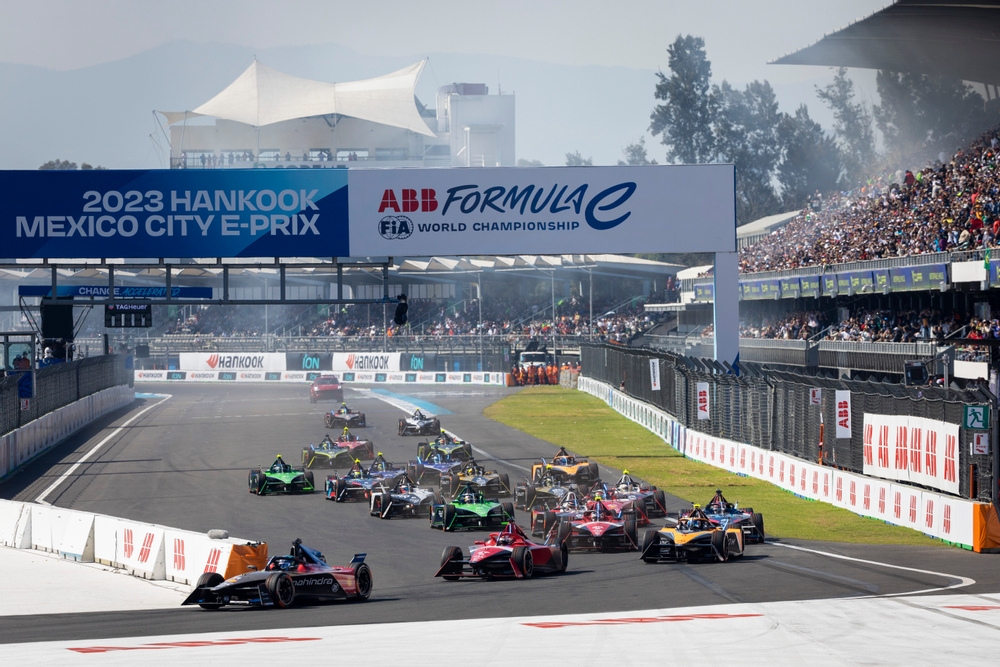 If the previous two rule sets had caused some palpitations for the governing body and promoter alike, the latest Gen3 regulations have provoked hitherto unseen challenges.
But some of that was excepted and accepted ahead of last week's first round in Mexico. However, a great deal of it also wasn't.
A much more ambitious package was assembled including a 100kW power hike, a lighter, shorter and narrower car, a return to open-wheel design, a spec front powertrain, doubled regen capability, no rear friction brakes, fast-charging (be here soon) and a wedged-shaped look that would make the ghost of Colin Chapman blush.
Problems in testing soon surfaced, most notably with a realisation that the spec battery had cells not capable for the requests of the package. These were changed but then a problem with oscillations and vibrations surfaced meaning another solution had to be found.
But this was just the tip of the iceberg for the knock-on effect of issues.
A delay in the fast-charging pitstop plans had to be made quickly. Then a combination of several factors forced the FIA's hand into fast-tracking an emergency brake solution after several accidents in testing.
Issues with parts supply also meant that teams were still building aspects of their race cars as they arrived for the pre-season test at Valencia last December.
The new cars had also been heralded as being able to trump their Gen2 counterparts by 6-7 seconds. It quickly became clear that wouldn't be the case, largely due to the overly conservative tyre spec given to new supplier Hankook.
Angst rating – 9/10
Quality of Racing
Gen1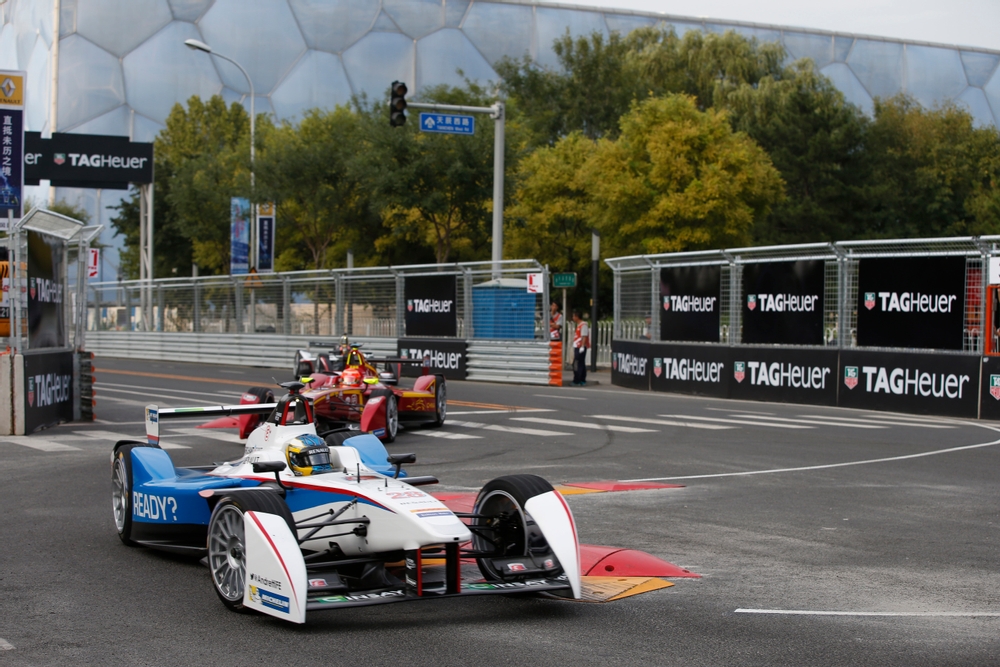 When you look back at that Beijing race there is no way of getting around the fact that the cars looked agonisingly slow.
On the back straight linking to the final corner a combination of the woeful pace and rudimentary TV camera angle meant you could be forgiven for thinking that Omar Sharif, astride a black stallion, was going to ride in to shot to reprise David Lean's classic Lawrence of Arabia scene.
The racing was abject at best with few overtaking manoeuvres mixed with some comedy pitstops. It was, up until the infamously chaotic final corner, a nothing race.
In the words of Agag "we didn't know what we were doing."
"It was a miracle it happened at all, but it was also proof that this could be done, which was the key thing."
Such was Agag's emotion at the end of the Beijing race that he also recalls "shouting with happiness."
"I was like 'yeaaaaahhhh' for minutes."
Racing Rate – 5/10
Gen2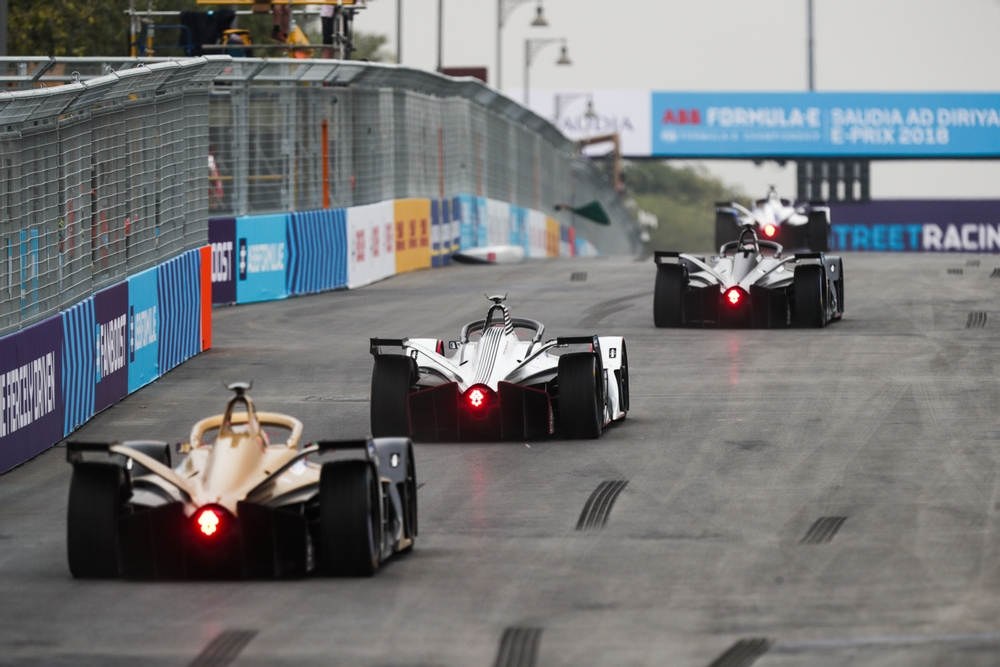 Formula E proved it had a golden new era on its hands at what was then known as the Ad Diriyah E-Prix in December 2018.
The new 'is it a single-seater' is it 'a prototype' look was such a departure from the original car that it really did feel like a new age and Formula E was much the better for it.
Also new was the new attack mode system. That featured cars running off line to cross transponders which would enable extra power.
That had a slightly faltering start at Diriyah, as the location of the loops had to be changed. But in race situations, it worked superbly and all of a sudden, instead of the madness of car swaps, we had a genuine strategic convergence that triggered some excellent racing.
That racing was clearly going to be brutal as the bodywork-heavy cars acted as battering rams which clearly piqued some drivers' interest more than others!
But perhaps the biggest change wasn't in the cockpit. It was in the board room as Agag stepped back from Formula E as its CEO, became chairman and set about his long Extreme E odyssey.
Racing Rate – 8/10
Gen3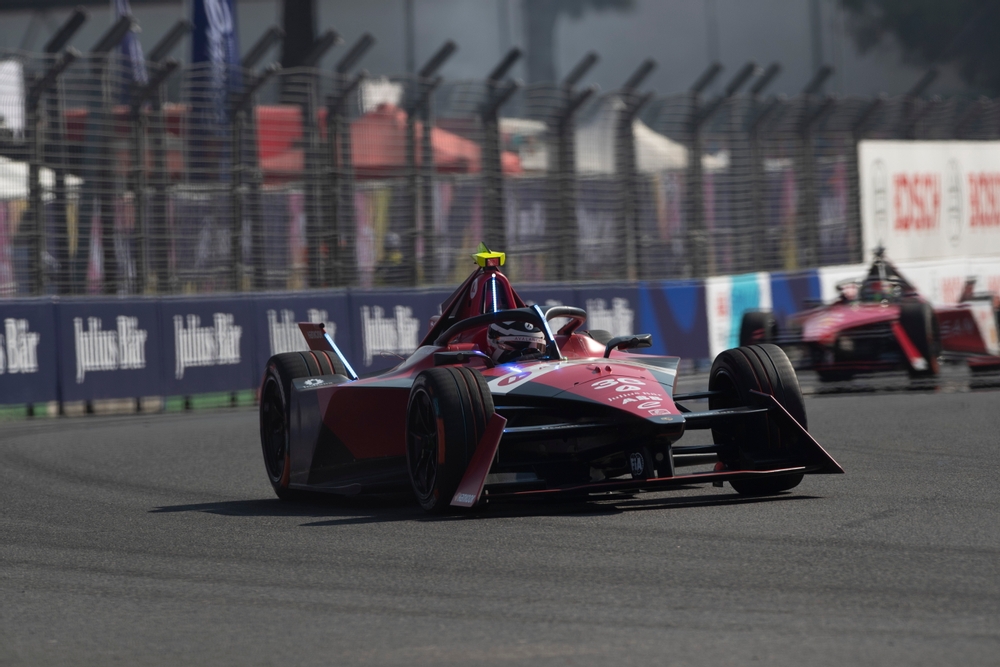 Judgement is still reserved on the quality of racing in Gen3.
The Autodrome Hermanos Rodriguez, for all its convenience and plug-in fandom, is not a huge test for the cars. Yes it proved physical for the drivers largely due to the grip levels, but as a car-breaker it is meek.
Depending on how you like it served, racing can be an all-action multi-coloured thrash, or it can be a slow-burning test of patience and guile. It's not often you get something in between, but that is what Mexico was in a sense.
The reduction of the attack mode is odd. Going from eight to four minutes reduces so much for teams and drivers in terms of opportunity. So, it proved in Mexico with much reduced swapping of positions.
The Gen3 cars also appear more difficult to muster into an overtaking position. You could take the view that drivers are still learning about this aspect. Equally, you could look at it as an early indication that this season there will be stalemate and follow-me-leader type snakes of cars (think Monaco and London) triggering frustrated fusions of desperation and impatience.
That said, Diriyah next weekend will be a vibrating spectacle of bravery. Then Rome in July! That is where drivers will be part salivating and part nervously hyperventilating over how the Gen2 cars will traverse one of racing's greatest challenges.
Racing Rate – 7/10*
*To be revisited in August!
The Reception
Gen1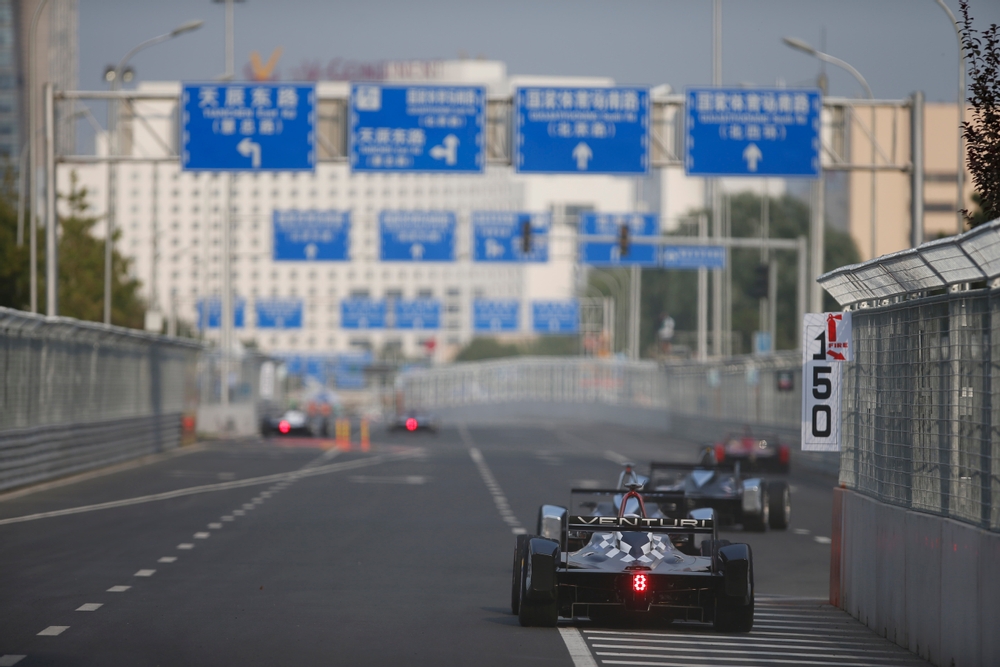 Put plainly, Formula E was laughed at back in 2014. There were few believers and many thought Agag and his team were bonkers for taking it on.
The notion then of all-electric cars whispering around a track seemed not only fanciful but to some quite abhorrent. 'This wasn't the spirit of motorsport' they said.
Where was the sensory overload, the masculine sleeves rolled up combat and the emotive pull of the burnt rubber?
But if you headed into the paddock and looked a bit closer, there were many familiar faces from the likes of Super Nova, Carlin, ART GP, Signature, Lotus F1. Then there was a smattering of recent F1 drivers – Sebastien Buemi, Nick Heidfeld, Bruno Senna, Jarno Trulli and Jaime Alguersauri. This was the real deal, wasn't it?
Something decent had been assembled. Now the question was, 'would the people follow it'?
They did. In that first season manufacturer after manufacturer was checking Formula E out. James Barclay (Jaguar Land Rover) rocked up at Long Beach, Allan McNish (Audi) and Willi Rampf (VW) at Monaco and Adam Baker (BMW) at Putrajaya. The spark of interest was already there.
On the other side of the fence, the public started, slowly, to get Formula E. In that first season, decent and curious crowds turned up at Buenos Aires, Berlin and London. In London, big hitters milled around the grid, among them Renault-Nissan's future Houdini tribute act, Carlos Ghosn!
Formula E was doing something right and when the title went down to the last lap, with a remarkable storyline of how Nelson Piquet Jr went from also-ran to champion, a long line of incredible title plotlines was born.
Reception ranking – 6/10
Gen2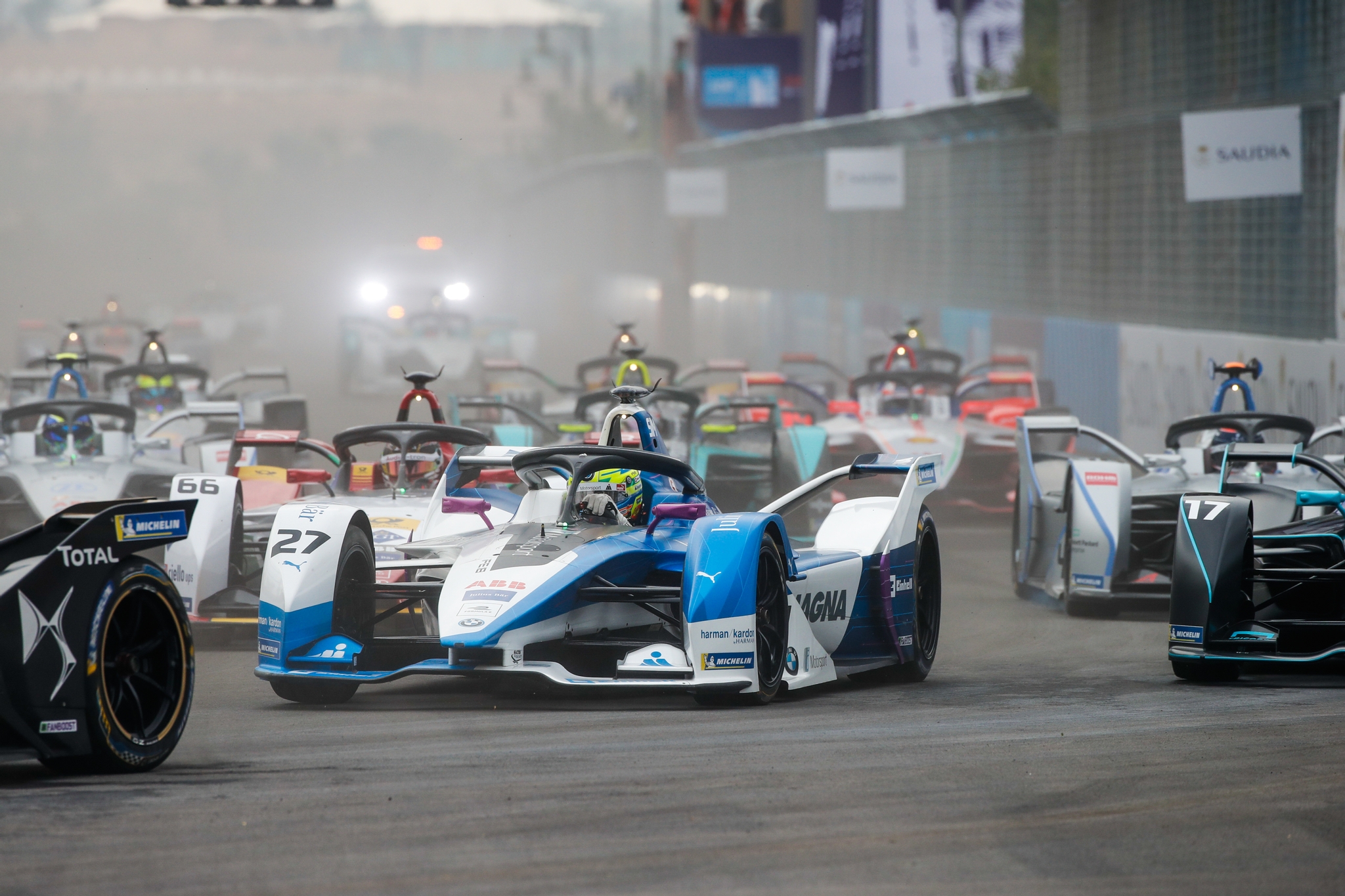 The futuristic feel of Gen2 Formula E gave a visceral reaction at its first race with a 'Tron-feel' given off by the cool halo lights and the attack mode unveiling.
The bizarre cold and damp Riyadh weekend juxtaposed against the new dawn but it still left an impression that there was a vital phase in Formula E's maturity.
Strangely, it had been the previous summer when the real excitement had started to build. That was when Mercedes, BMW and Porsche had all given notice to join.
The first two on that list didn't stay around for too long. But in a sense, they didn't have to because such was the influx of manufacturers that there seemed to be an embarrassment of riches.
Diriyah was followed by Formula E's most dramatic moment. When Lucas di Grassi's sideways last-corner win at Mexico City almost took the roof off the place, his team principal McNish likened it to Ole Gunnar Solskjaer's sensational last-minute winner in the 1999 Champions League final. Was Formula E crossing over from niche racing oddity to big league sporting whizzkid?
The answer was no. But it was a lovely fleeting moment.
The Gen2 opening weekend in Riyadh was the start of that momentum, which often threatened to build pre the pandemic. It became the talk of the racing town but was still largely silent on the bigger sporting scene.
Reception ranking – 9/10
Gen3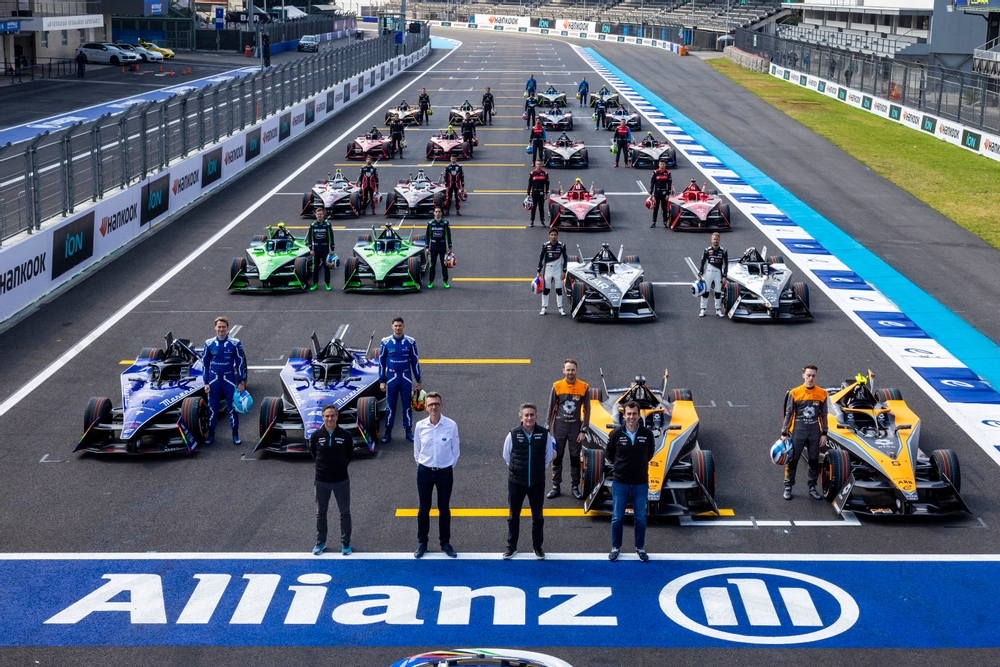 A slick but casually attired man with salt and pepper stubble is looking thoughtful as he watches the Mexico City E-Prix. He's flanked at most times by a beaming Formula E CEO, Jamie Reigle.
Few people know who this man is. So, they don't know the weight of his professional career and his indispensability to Formula E.
His name is Mike Fries, and he's the CEO of Liberty Global, the majority shareholder of the all-electric world championship and essentially the God of the world championship from a promoter's viewpoint.
What he's seeing in Mexico City; big crowds, slick branding, will please him, but he's probably only seeing what he's really only allowed to see.
It's a strong start to Gen3 from a racing standpoint. The cars look quick in a straight line, the racing is tense, if not thrilling, and the sun is shining on formula E for a few hours at least.
Fries knows the massive potential. That's why he and his boss, John Malone, chairman of Liberty Global, invested and thereby saved Formula E in the first place.
Yet, Formula E has often missed opportunities to grow itself. Last Saturday, for those watching from home, there was almost zero sporting competition for the opening Gen3 showpiece from a terrestrial TV standpoint. The odd premier league derby here and there but nothing directly competing for sporting eyes on prime time Saturday evening.
Sometimes you feel that when it rains soup, Formula E often only has a fork. So, a few thousand people went online to watch the race on Youtube.
The viewing figures in Germany though were strong. The potential is there evidently but the access needs to be improved, especially in the dead of winter when Mexican colour and the roar of the Foro Sol crowd could have broken down the drab northern hemisphere winter.
Reception ranking – 7/10