Nissan's Sacha Fenestraz has described the lack of investigation into the shunt with Nick Cassidy that cost him a potential maiden Formula E podium in Cape Town as "unacceptable".
Fenestraz was running in third when Cassidy tapped him lightly at the rear, sending him spinning into the Turn 7 wall, which broke Fenestraz's suspension and ensured he was unrewarded for a weekend where he took his maiden pole and led the race in the early stages.
The incident was looked at after the race but it was decided that there was insufficient evidence to be officially investigated and judged upon.
This was a major surprise to Nissan and Fenestraz, who lobbied the stewards to try and uncover footage of the incident.
Subsequently material of the incident was seen a week after in Formula E's post-event driver radio edit where Rene Rast's camera showed clearly that Fenestraz was hit from behind by Cassidy's Envision Jaguar.
"For sure, every accident has to be investigated, in my opinion," Fenestraz told The Race.
"Even if I was in his position it's normal for it to be investigated because it's an accident, an incident.
"But of course, the footage came out only maybe a week after the race. To be honest I found that quite unacceptable, having the footage a week after the race.
"We are racing in a world championship and having something like that, I was a bit surprised; you wouldn't think something like that would happen in such a championship.
"We have onboard cameras in every single car, we have cameras all around the car and the track."
Fenestraz went on to suggest that he was expecting "a bit better work on the FIA's side".
"We just need more consistency from that side of things in many areas because we had the track limits, for example, in India, all of these kind of things shouldn't really happen at this level.
"I'm still fairly new to this championship but there are quite a few things that I see and I'm surprised that it works like this.
"Like the FCY, both Full Course Yellow were wrong in Cape Town – activating this way too early before the countdown. The red flag shown very late and then [Sam] Bird crashed, too.
"I don't know what has to change but I think we need more consistency from the championship side of things."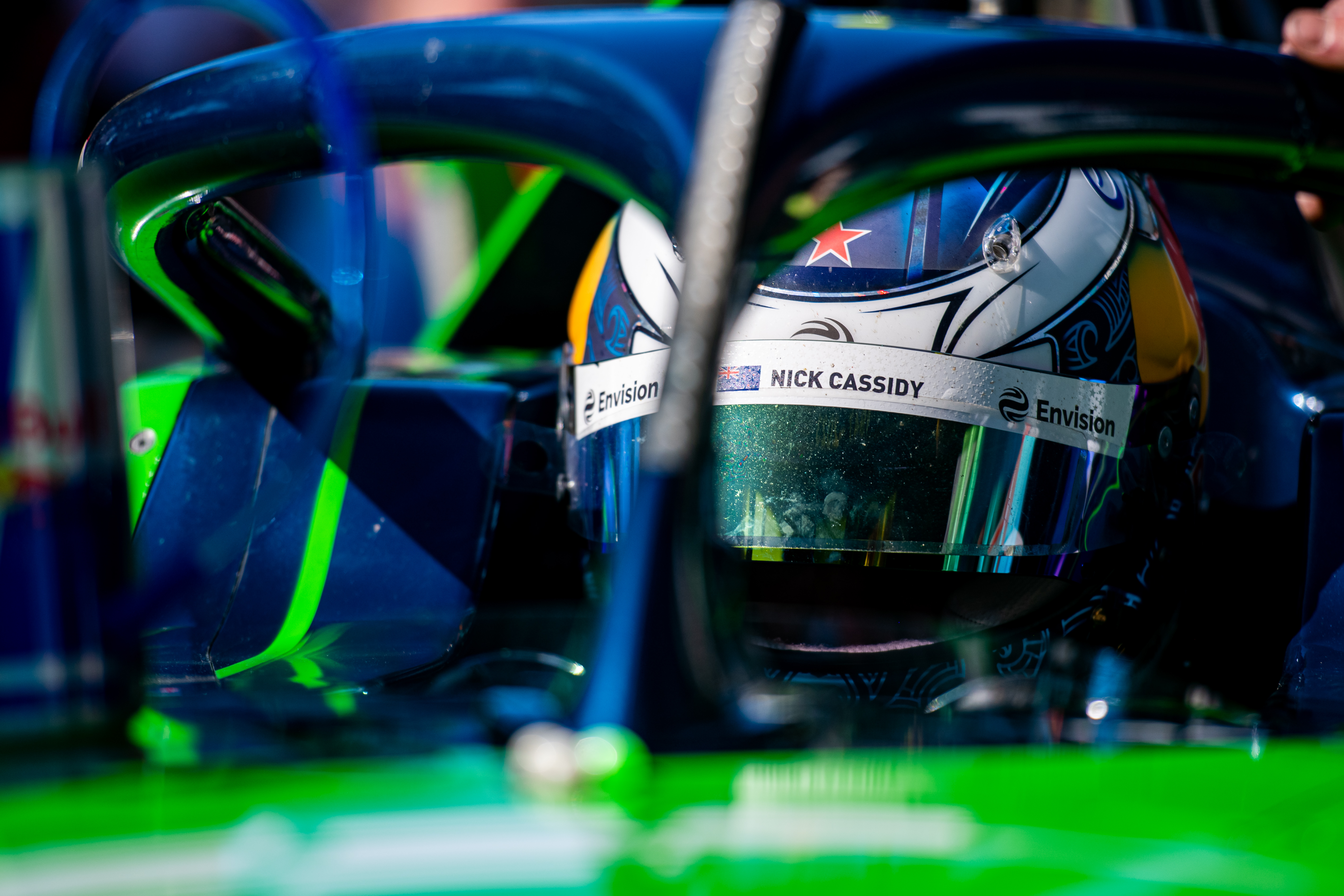 Cassidy said in Sao Paulo that he was surprised with some of Fenestraz's comments after the shunt, saying that "it was weird because he came up to me in the restaurant after the race and apologised, but his comments were a bit different in the media".
"I actually gave him a call and we had a really good chat. I think all is good more or less. I think he did a really good job in qualifying and he's doing a really good job this year so he's obviously very talented.
"I have a lot of room for respect on that side. Maybe his comments were heat of the moment, I'm not sure, but we had a good chat."
On the incident itself Cassidy said: "On reflection, maybe I could have maybe braked even later to stop him from covering".