There has never been a better reason to watch Formula E races than there is right now, as the championship finally has something it has sorely missed – particularly in recent seasons.
Who will win in Marrakesh? Stoffel Vandoorne? Jean-Eric Vergne? Edoardo Mortara or Mitch Evans? It's a wide-open question. But that's not what makes the next race so interesting because Formula E's had variety in abundance before.
The key point is it will probably be one of those four. That matters because, probably for the first time in the championship's history, Formula E has found a balance between having multiple title contenders and an actual championship narrative.
Some of the past seasons have been very fun. Certainly, each individual race had its moments of brilliance. Formula E has always been able to depend on a dash of chaos to liven its race up and set the series apart from conventional categories.
But as it got increasingly random, fuelled by a flawed qualifying format, it became obvious that Formula E was trading individually 'exciting' races for a championship thread.
Watching the top six or seven drivers on the television fail to score points while another driver won and launched themselves from 13th in the points to the top three, it was impossible not to wonder: did any of what just happened actually matter?
Last season was an extreme example but that was Formula E at its worst. A final-race decider should be amazing. But the only reason Formula E had that conclusion was because of a great deal of randomness.
The top three drivers in last year's championship scored points in fewer than half the races. Only once, in the opening race, was the podium made up of drivers that finished in the top five in the championship.
So, we had several drivers who just happened to, chaotically and through very different sequences of results, amass a similar points total over the rest of the season and were then fighting each other for the championship having rarely, if ever, actually fought one another all season.
Compare that to this season, and the Vandoorne/Vergne/Mortara/Evans quartet is clearly the pick of the bunch. Two-thirds of the wins and two-thirds of the podiums have been made up of those drivers (and fifth-placed Robin Frijns who has just started to lose touch a fraction in the championship fight). Five of the nine races this year, the podium has been made up of those five drivers.
Formula E is so much better for this. Partly because it's so much easier to understand what is actually going on during the season and with the vast majority of supporters following from home, that is crucial. Secondly, it makes individual races like the previous round in Indonesia so much more meaningful because it's fought out between the actual title contenders.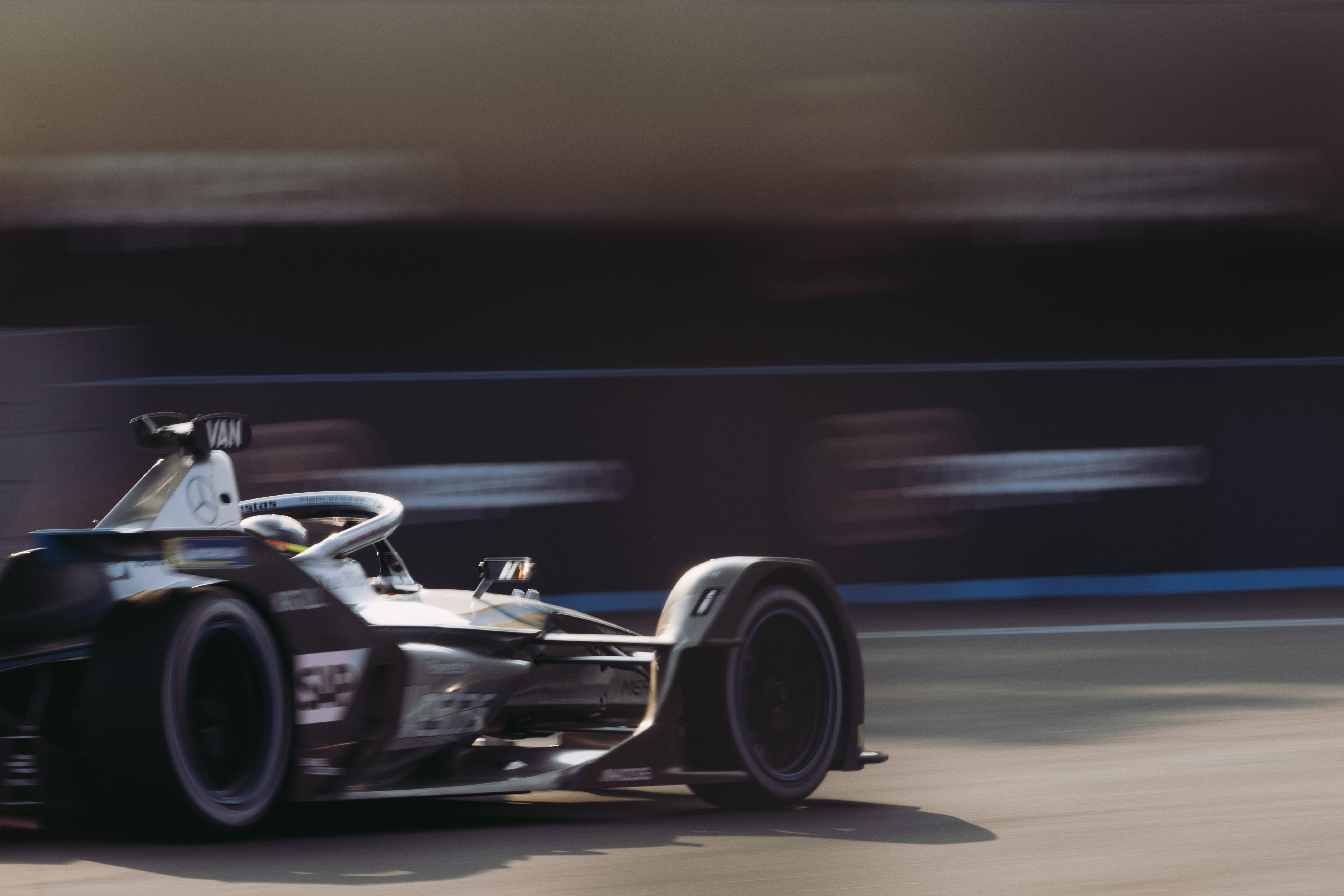 In this version of Formula E, you know that every place Vandoorne makes up during a comeback drive counts for something. A Vergne vs Evans fight for the win becomes that more tense because the stakes are so high.
Variety is great but give me a proper narrative to the season any time. Formula E certainly hasn't had one like this in the Gen2 era.
The last time a Formula E season had a proper year-long thread to follow was season four ('17-'18), even though Vergne eventually won fairly comfortably in the end.
Because there were consistently three teams (Techeetah, Renault, Audi) at the front, and there were individual storylines like Techeetah deposing Renault as the lead team, Sebastien Buemi starting to struggle, and Audi having the fastest package but chronic mechanical problems early on. It all contributed to a rich plot developing across the overall season and made the Vergne/Techeetah triumph all the more satisfying as a story.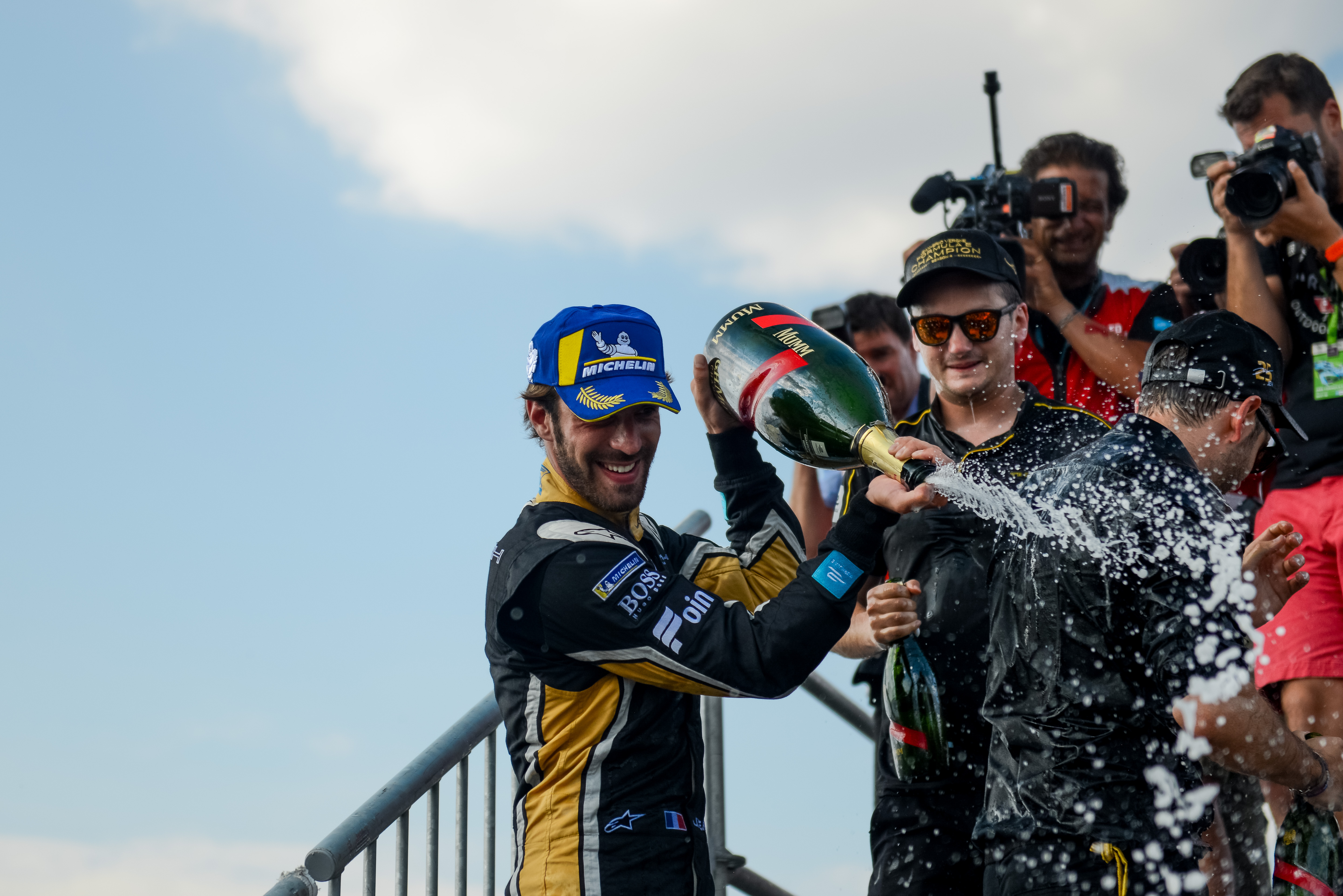 One of the current lead group may yet go on to build some momentum and sweep this season but to have reached this point with a fascinating championship picture having clearly developed is a brilliant outcome for Formula E. It owes a lot to the revised qualifying format, which has allowed the best competitors to come to the fore on a consistent basis.
The inherently varied nature of Formula E, with its spec chassis and range of very good teams and drivers, means that every race there will always be the potential for an upset.
A good example is the contrast between Nyck de Vries and Vergne. De Vries has won twice this season (only Evans has won more). Vergne's still yet to triumph. But de Vries is a long way behind in the championship. Because he's quick but inconsistent (sometimes that's not his fault, but still). Last season that was enough to be a champion. This year he's barely sixth in the standings.
That's the difference between Formula E now and its past self. The title contenders (Vandoorne/Mercedes, Vergne/Techeetah/, Mortara/Venturi, Evans/Jaguar) are being rewarded for doing a better job than most almost every weekend. Frijns' season has dipped slightly but you can still just about put him/Envision in that bracket too.
A proper championship is more than just a collection of races that individually award points. That's what a narrative provides. And it's been the missing ingredient for Formula E for quite a while.
The 2021/22 campaign is different. That's why it's already one of Formula E's best-ever seasons – and perhaps the greatest of all.