Jaguar Formula E driver Sam Bird didn't want to deal in cliches of weights being lifted or ghosts laid to rest and such after Saturday's Sao Paulo E-Prix.
He's been through enough over the last year for all that.
They say doubts never kick in for racing drivers. That's partly true and partly hogwash. Hard and competitive on the outside they all are, yet when curse after curse visits upon them, some fragility is naturally always part of the make-up.
The key is to manage that. In the case of Bird, he's proved over and over he has the necessary steel to punch back hard.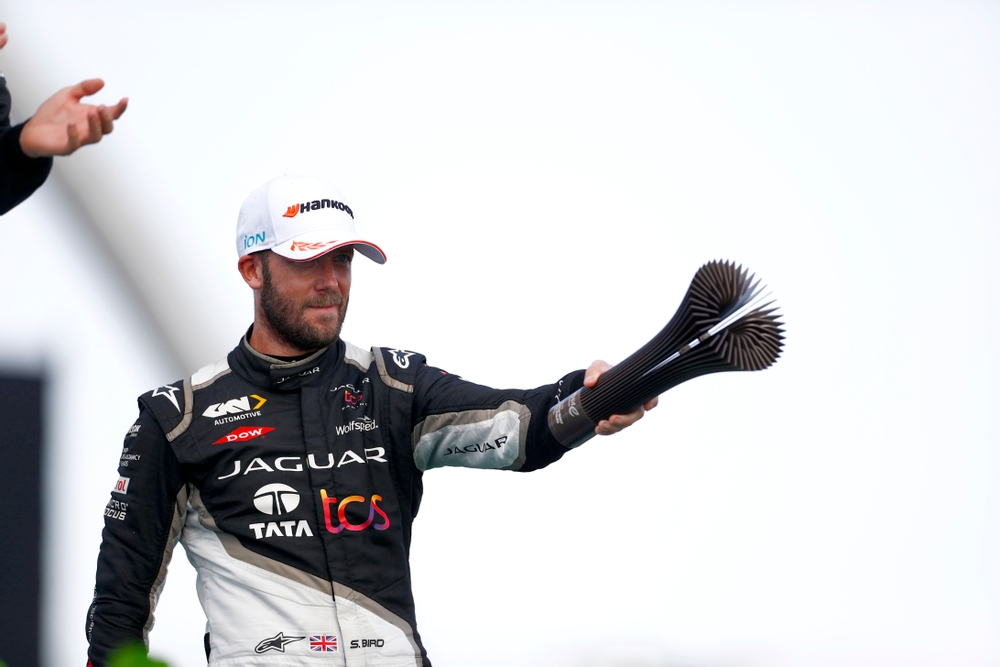 He did it in 2013 when he almost quit the sport to become a fitness instructor; he did it in 2019 when some people questioned his tactics after he punted Andre Lotterer off the road in Hong Kong, triggering some harsh criticism.
In 2023 though, the planned fightback from a dreadfully poor 2022 was the intended plot to follow, but time after time the story refused to follow the script.
It started reasonably in Riyadh with a podium after a fine drive where he appeared to be the only genuine threat to Porsche power for a time.
Then came Hyderabad and Cape Town, where first the infamous intra-team shunt of his own making in India and then a series of dramas generally outside of his control conspired against him.
All of a sudden the pressure was back and Bird wouldn't have been blamed too much for getting sucked back into his 2022 trough. He didn't.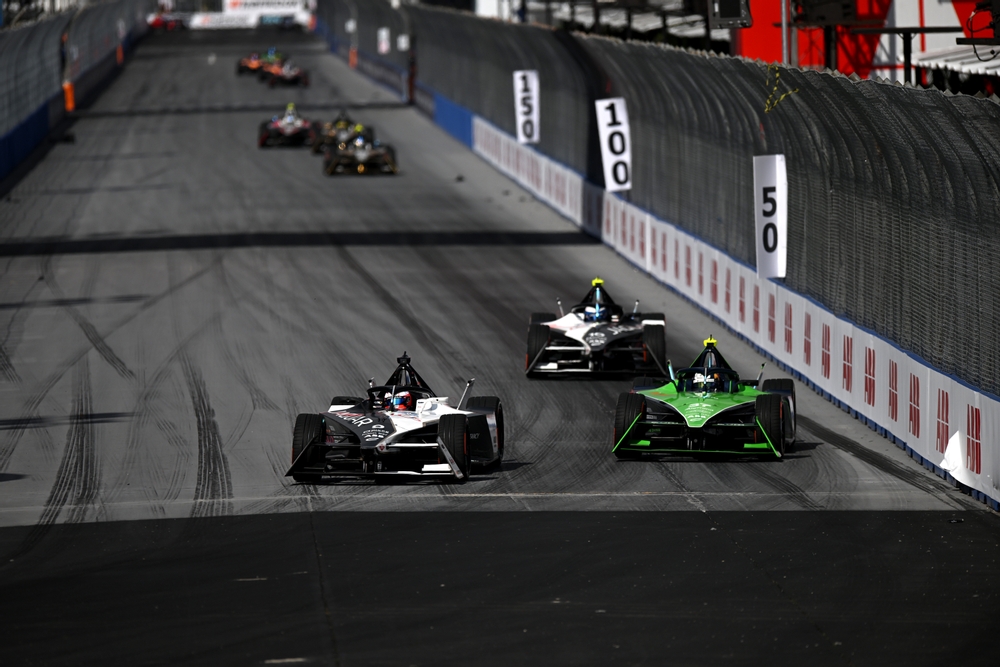 In Sao Paulo, Bird had to dig deep knowing that a carry-over penalty from his Hyderabad misdemeanour would add five places to wherever he qualified.
First in his qualifying group was so far so good. But then came a slightly scrappy quarter-final lap against team-mate Mitch Evans, meaning that he took a fifth place – which became 10th on the grid.
He drove a canny race and banked useful energy, mostly in the draft of Jean-Eric Vergne as he got towed along nicely.
When he cleared the DS Penske driver and then the second black-and-gold DS E-TENSE FE23 of polesitter Stoffel Vandoorne he homed in on Nick Cassidy and Evans, and with energy to spare.
The safety car and subsequent added laps didn't do Bird many favours but he looked set to have a crack. Yet deep in his subconscious Hyderabad came in to view.
Asked by The Race if he'd surprised himself by being conservative as he pressured Cassidy and Evans, he gave a tongue-in-cheek answer: "No, not really. I can be sensible sometimes, you know".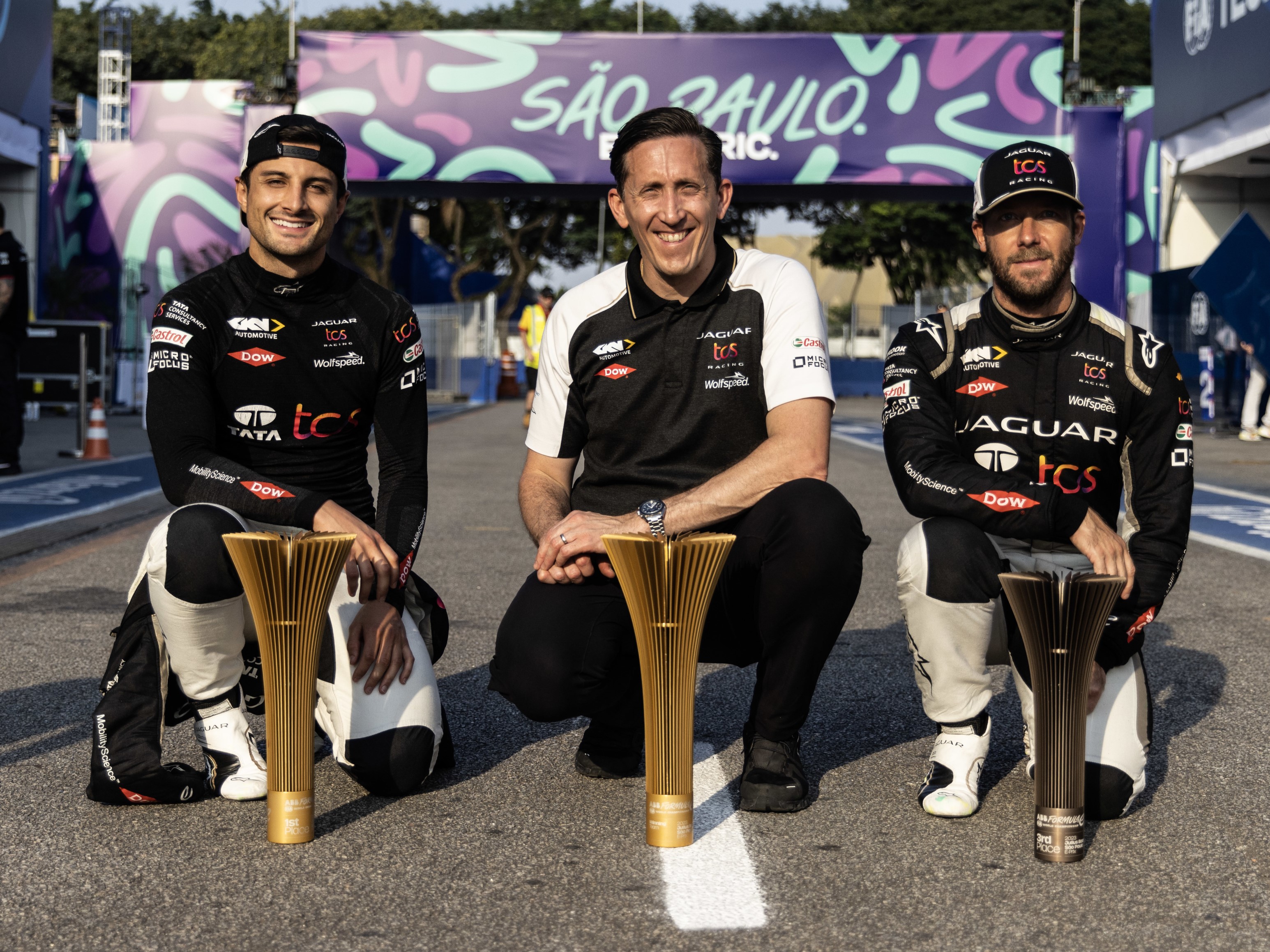 Bird continued: "There are times to attack, there are times not to attack and today was a time to be sensible. When you're first, second and third with your team-mates, you play nice.
"After what happened in India, there was absolutely no point sticking my nose somewhere where it could have really affected Team Jaguar's points. So, I'm super happy with the podium, congrats to Mitch; he did a great job and also Nick, too."
While the conservative element of the last few laps is completely understandable there was also a hint of disappointment in Bird when he said "I rocked up to the back of the group, caught them very quickly, and then the thought of India came into my head and I just didn't want that to happen again".
"If I'd done something and it hadn't worked could you imagine walking back to the pits now? It wasn't worth it, so I settled for third, but that makes me disappointed because I know I had the pace."
Again, managing the delicate balance. It's crucial in Formula E, especially over the course of a full season when as was proven in Sao Paulo certain tracks and certain races suit some more than others.
For Bird, he will take a massive amount of strength from last Saturday because not only has he excavated much-needed points but at last he and his team are helping themselves much more than they have been so far in 2023.