Porsche's investigation into Pascal Wehrlein's violent Hyderabad Formula E practice accident could focus on the potential for conflicting software having caused the accident.
The current championship leader was briefly hospitalised for precautionary checks following the Friday afternoon crash in which his Porsche 99X Electric was pitched into the barriers at high-speed as it approached the final corner.
Although it won't be confirmed until after further investigations after Hyderabad, Porsche believes that the issue could centre upon how the LED lights systems used on the cars is integrating into the vehicle control unit. These are issued by Spark Racing Technologies via a third-party supplier.
Porsche's customer team, Avalanche Andretti, elected to bench its cars in first practice on Friday on the advice of Porsche after Wehrlein's accident.
Andretti team principal Roger Griffiths explained to The Race how potential trouble can strike with system confusion within the Gen3 cars.
"The trouble is when a CAN [Controller Area Network] stream gets incorrect information anything can happen," said Griffiths.
"I think once they [Porsche] started to investigate, realised they didn't fully understand and then realised it wasn't just a simple case of, 'Oh we'll just make a few lines of [software] code change', they had to come up with something tried and tested and we all had to switch to that."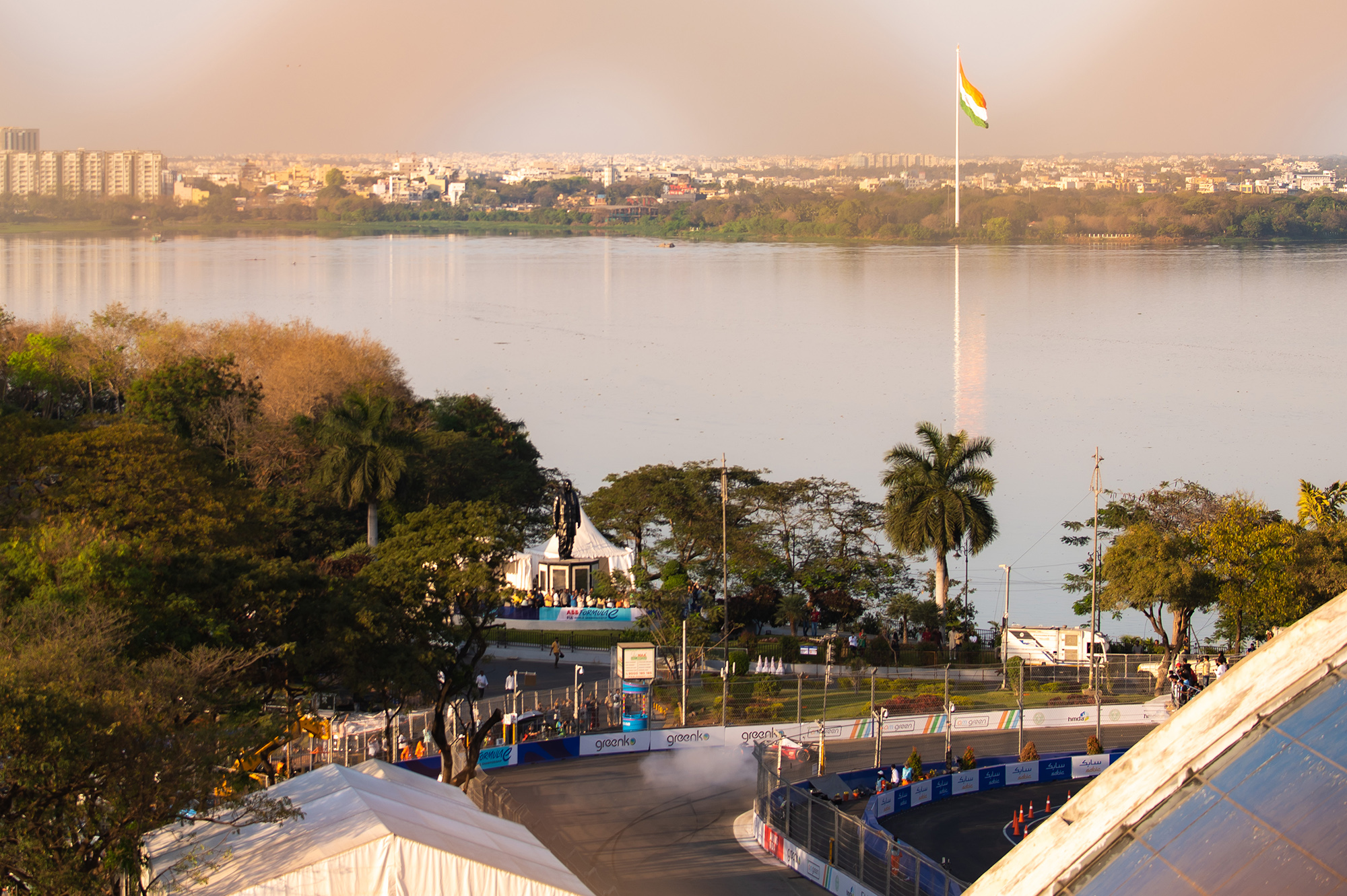 The Gen3 car has a communication network with multiple live inputs within it. This includes the LED lights designed to show what power modes the cars are in during live sessions.
These are also within the same control window as the front powertrain, the brake-by-wire system and various other systems built into the car.
"All these things have got to be communicating with each other," added Griffiths.
"If any one of them has an issue, if something interferes with something else, it can corrupt the downstream and at that point who knows what's happened.
"I think that's probably a line of investigation they're going to pursue, but at this stage I think they've just been focused on getting the cars back to something they know.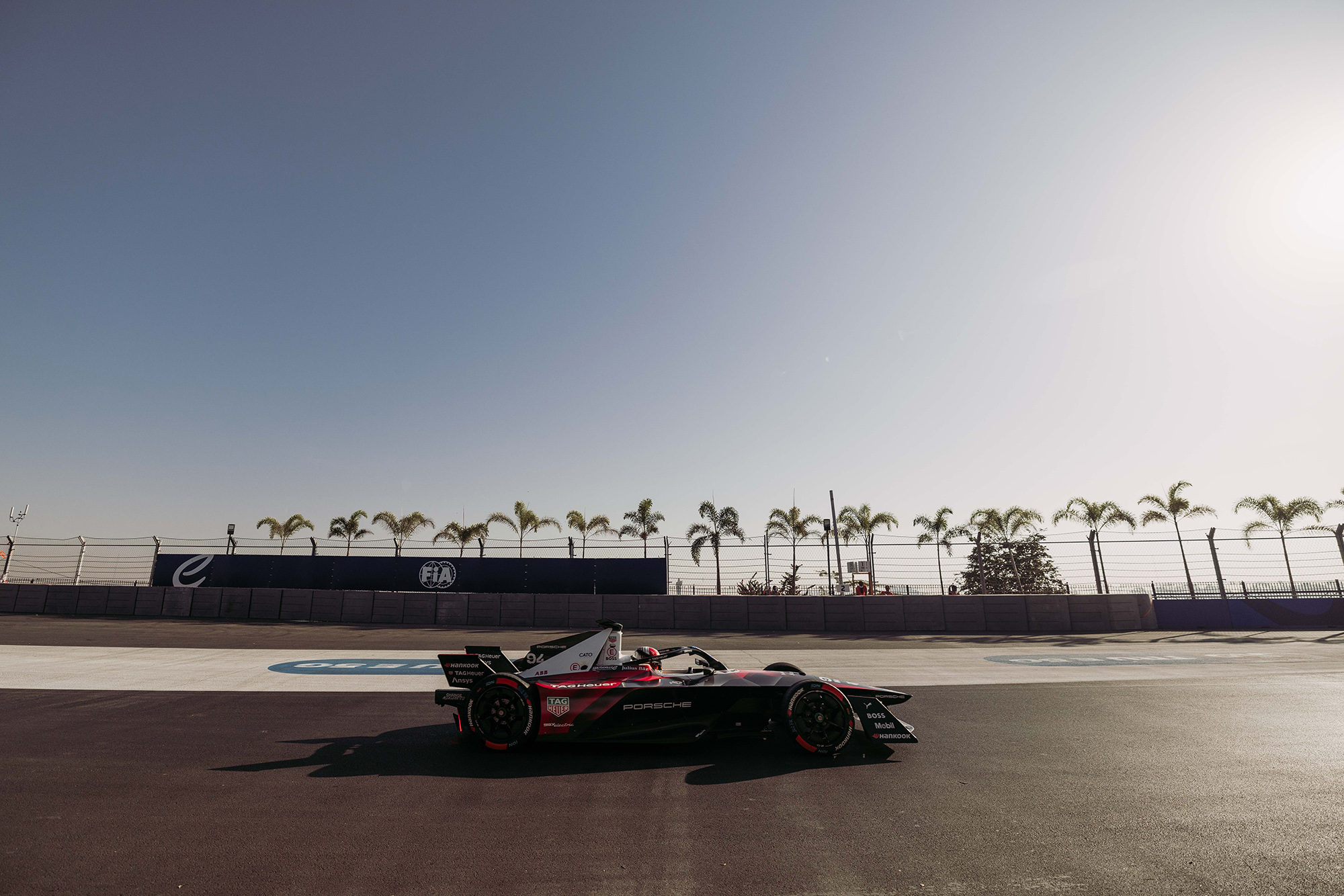 "That is because they're so many people involved. You've got the manufacturer powertrain which is then communicated with all sorts of FIA loggers and the Williams battery and each of those pieces have their own challenges.
"Everything has to work perfectly to make the car function so if something goes astray it can be difficult."
The LEDs should have been delivered before the Valencia test in December but were late in arriving with the teams.
They worked intermittently during the first race weekend in Mexico and did not work completely seamlessly at the following Diriyah double-header, where some cars' lights were constantly on.
The Race understands that teams were given some additional new designs of LED lights at the Diriyah E-Prix but declined to use them because of uncertainty over how they would function in relation to other systems on the cars.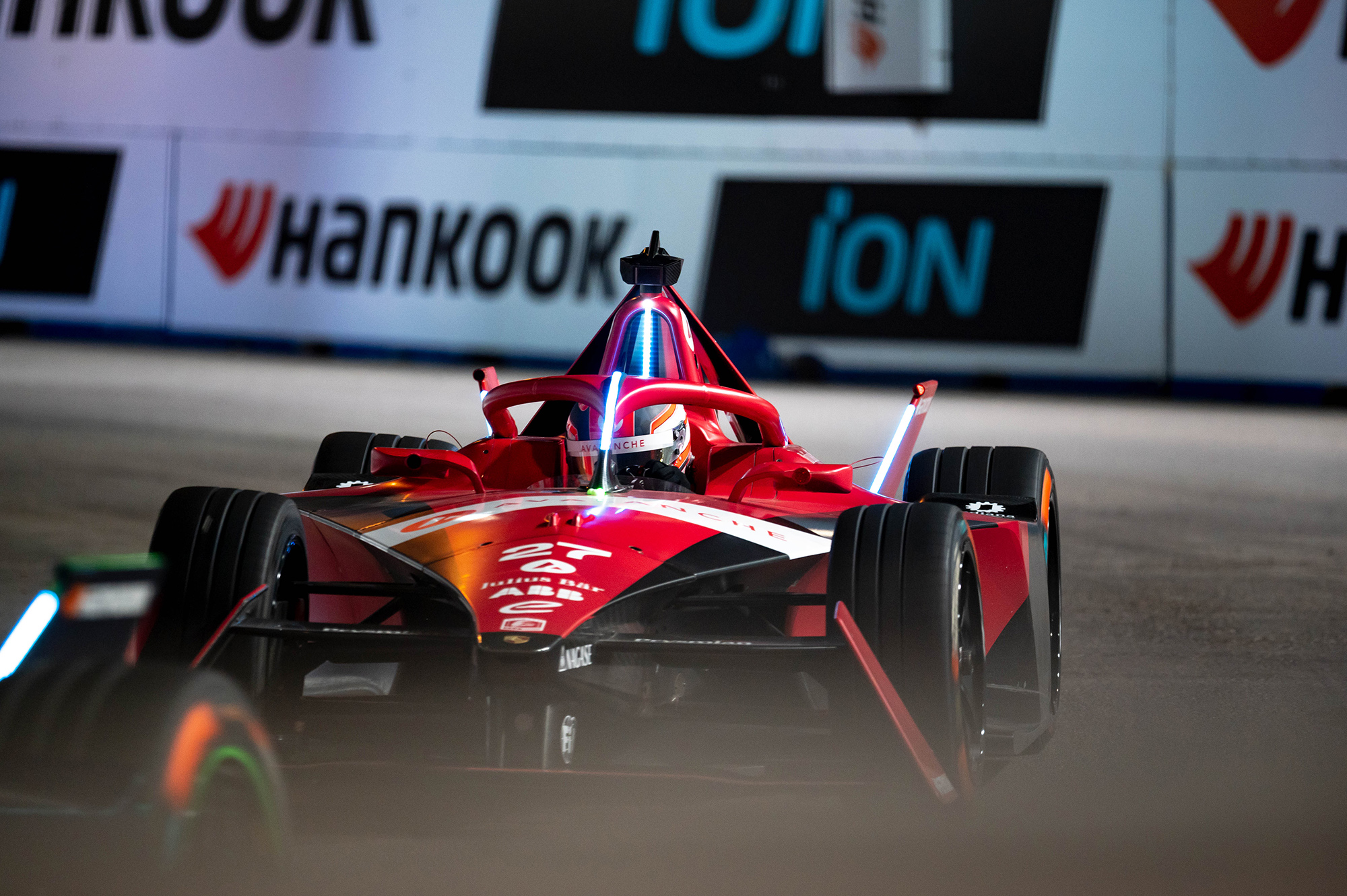 "None of us were particularly comfortable bolting on something new that integrates into the rest of the car without it being properly tested," confirmed Griffiths.
"We agreed to test it here in shakedown and FP1. Depending on the outcome of how things went, we would make a decision on whether it would stay on for race day.
"So far, they haven't worked perfectly. Some cars were completely fine and other cars were troublesome.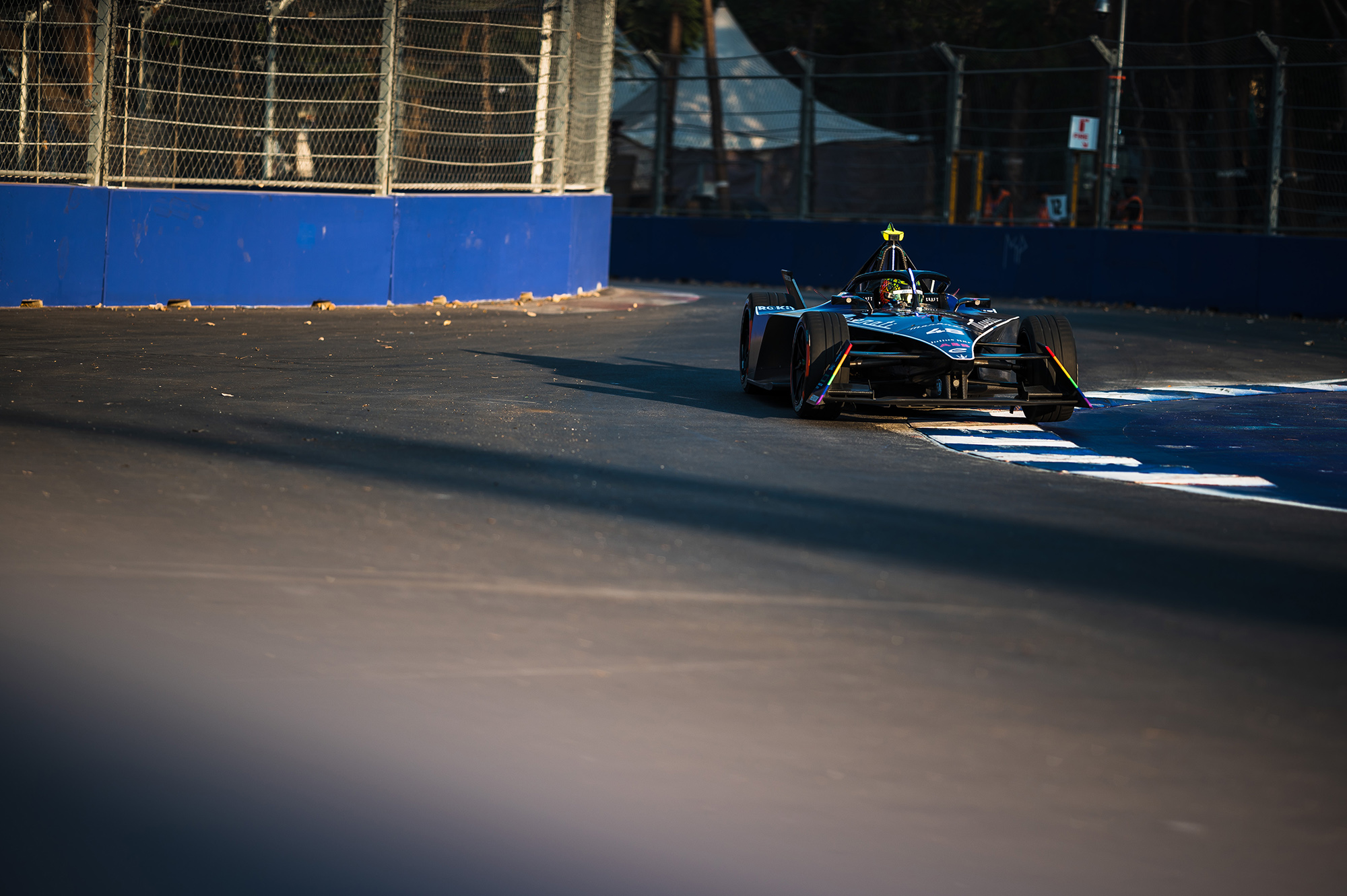 "For example, I think on one of the Maseratis they were just randomly changing colour, they weren't just blue and purple, they were red and green and whatever other colour.
"At that point we made a decision to revert to the system we ran in Saudi because we knew it worked.
"The downside is it doesn't change colour, but it's a daytime race so it's probably not so critical."
It is believed that further talks between the FIA and the teams will take place at the next round in Cape Town with a potential plan of getting the systems fully usable by the Sao Paulo round at the end of March.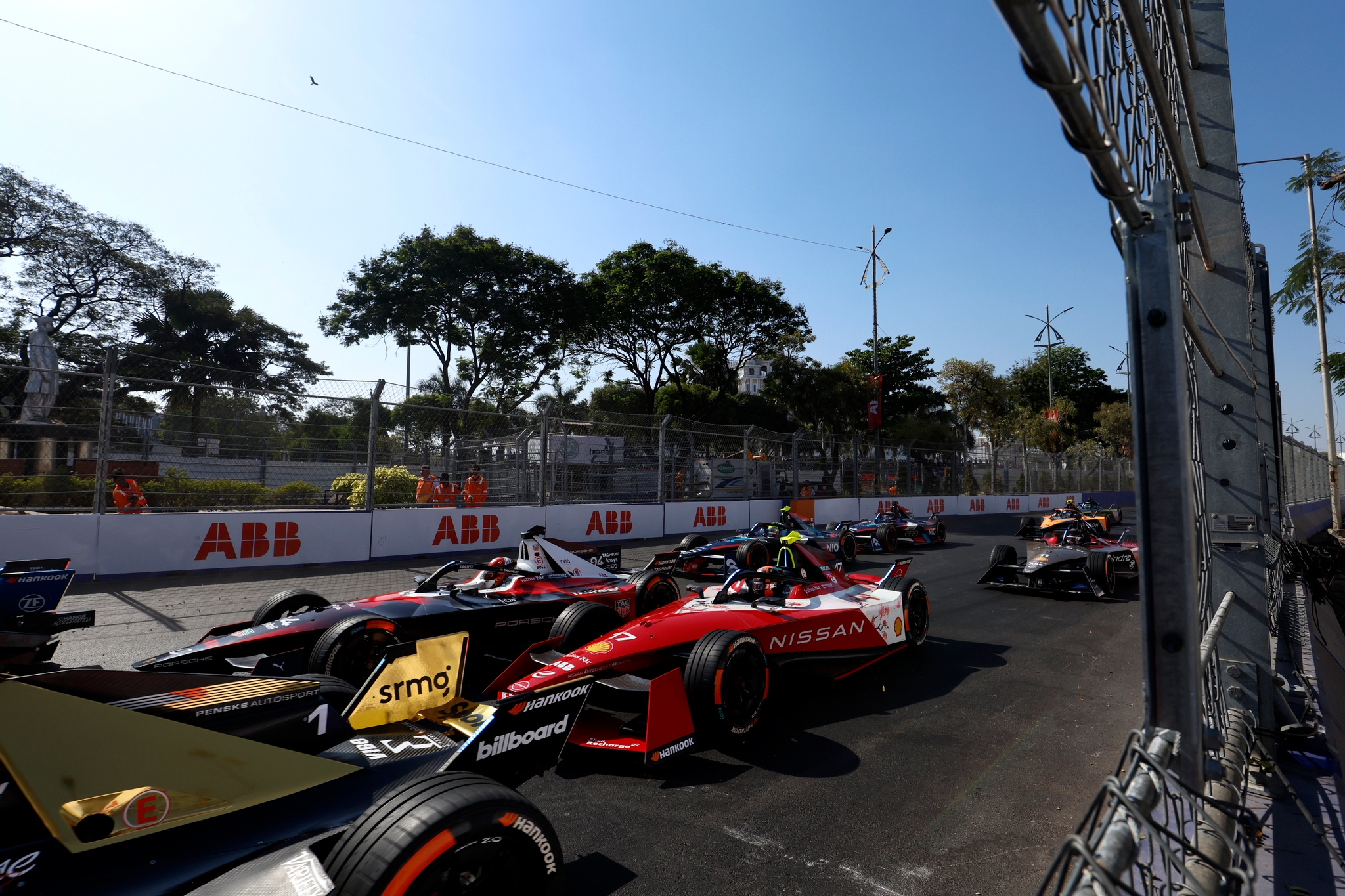 Wehrlein escaped injury in the crash and Porsche was able to repair the car damage without requiring a new chassis.
He was ninth in qualifying, then demoted to 12th on the grid for impeding Sergio Sette Camara in the group stages, but recovered to fourth in the race and maintains an 18-point championship lead over nearest rival Jake Dennis.
Andretti driver Dennis was heading for a top-five finish in India before contact with McLaren's Rene Rast forced him to pit for repairs, leaving him 15th at the finish.