Formula E's Valencia pre-season test is reasonably unique in motorsport in that it is mostly unrepresentative of what we will see in the season ahead.
The billiard-smooth surface, the MotoGP kerbing and a long straight and sweeping first turn that prompts numerous track limits violations fail to paint an accurate picture.
The only section on the Formula E calendar parts of it actually resemble is the FE version of Mexico City's final turn and pit straight, so reading much into the times and data is an erratic process, to say the least.
However, some traits do become abundantly clear when put in the context of a rules set which is in its fourth and final season allied to a cost-saving homologation period which means no changes to the technical packages from last season to this.
With a power increase from 200 to 220kW in the race and far-reaching changes to the qualifying and race sporting formats, Gen2 Formula E racing still has plenty of headlines to produce for its eighth season.
Valencia provided significant evidence of this, with just 0.337s covering the top 10 in the combined times. This included drivers from seven different teams – Mercedes, Venturi, DS Techeetah, Jaguar, Porsche and Andretti.
Qualifying will be more vital than ever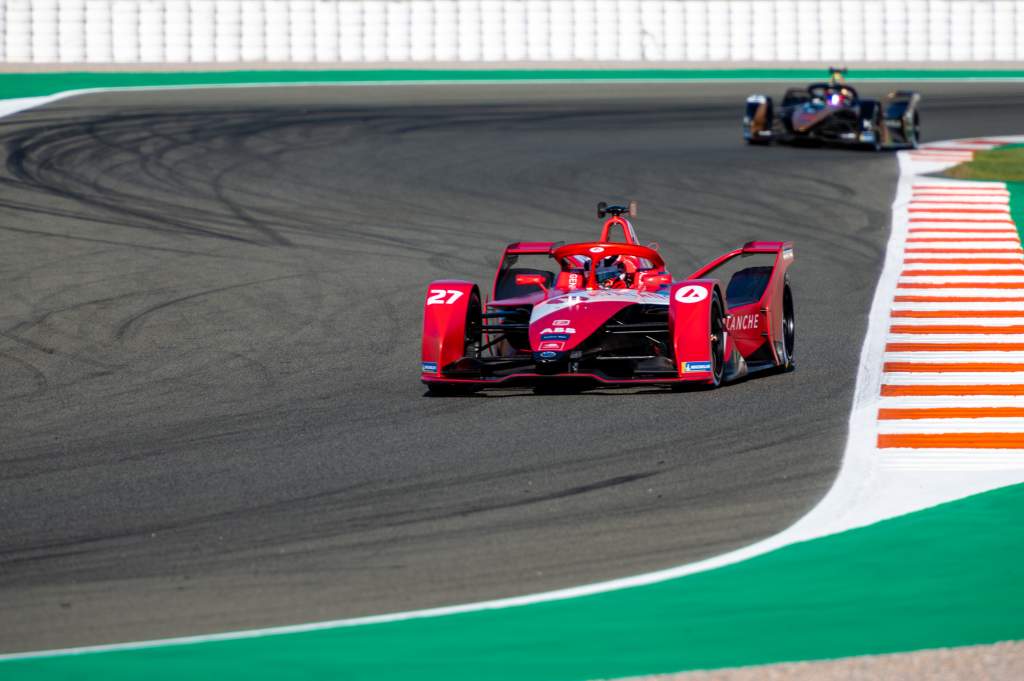 The new mini-world cup style knock-out qualifying format was trialled last Monday, and the conclusions were mostly positive from teams and drivers.
The Race reported potential subtle changes to the format on Thursday with an extra two minutes of track time for the group stage likely.
What became clearly evident was that the thought behind the new procedures should pay off when polished.
The conclusions are that qualifying will now be fairer but fundamentally more critical than ever to get right, with tyre choice and management absolutely central to progress to the next stage.
Several drivers told The Race that getting to the semi-final stage will require them being on their absolute A-game while the inherent jeopardy of any kind of accident will remain catastrophic – with only approximately two full hours of working time likely before the race start procedure begins.
A lot will depend on how drivers treat the Michelin all-weather tyres prior to a push lap.
An aggressive driver that warms the tyres up quickly is less likely to make the preparatory lap work. This is because they will overheat the tyre by the time they start a second lap.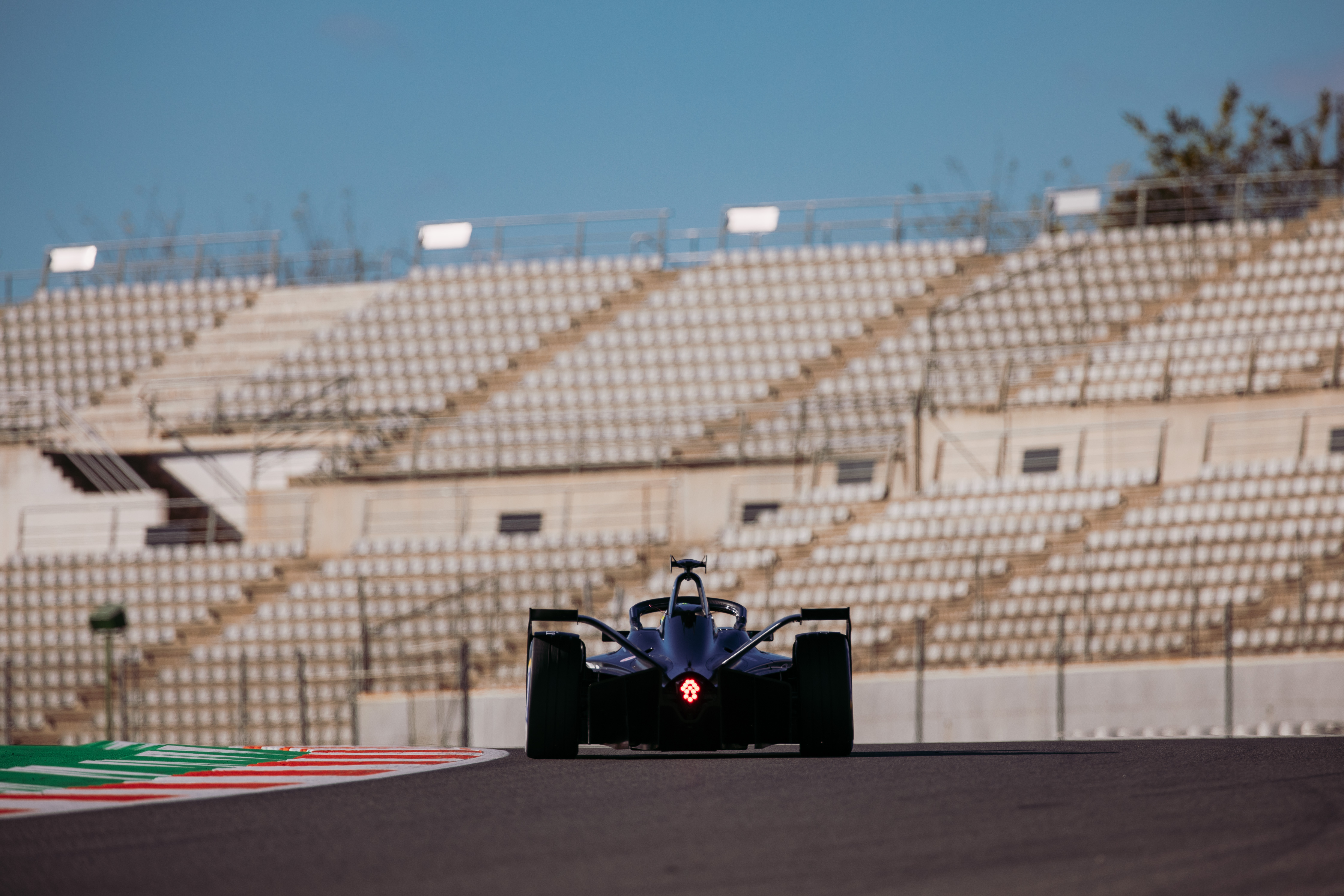 If the track is particularly hard on tyres on top of that, then it's game over for progressing.
But there are some Formula E tracks where drivers have to really work to get the front tyres into the necessary temperature window, so the prep lap helps not only the tyres but also the brake performance.
Generally, though the two-groups of 11 cars method of qualifying will be fairer. Yet this is unlikely to stop some shenanigans from taking place.
Expect circuits that have high track evolution to still see some 'accidentally on purpose' exploits when it comes to positioning on the circuit.
Mercedes-powered cars still on top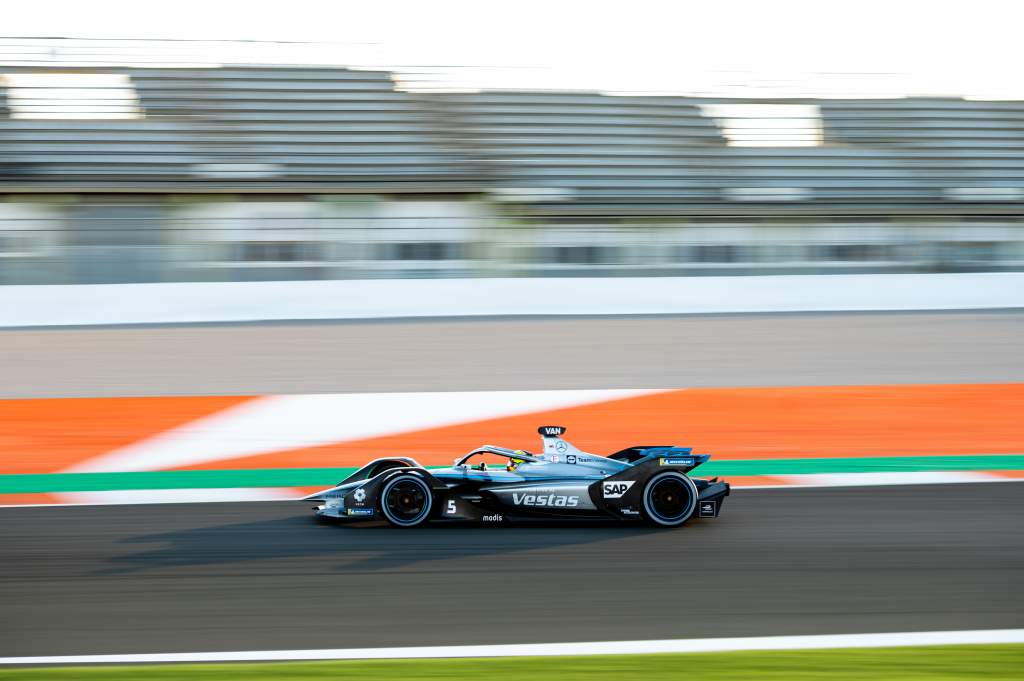 Mercedes had a very strong test without particularly breaking a sweat in terms of pushing for a headline laptime, even though Mercedes-powered cars topped two of the four sessions, and Nyck de Vries 'won' the trial race on Tuesday morning.
But the timing screens told only a fraction of a story which the reigning champion's rivals should really fear.
Procedurally Mercedes looked bulletproof, and that was possibly the one slight chink of its armour from its first two seasons in the championship.
As per the final 2021 races in Berlin, Mercedes customer Venturi was right there and from a technical staff perspective it is perhaps the best it's ever been.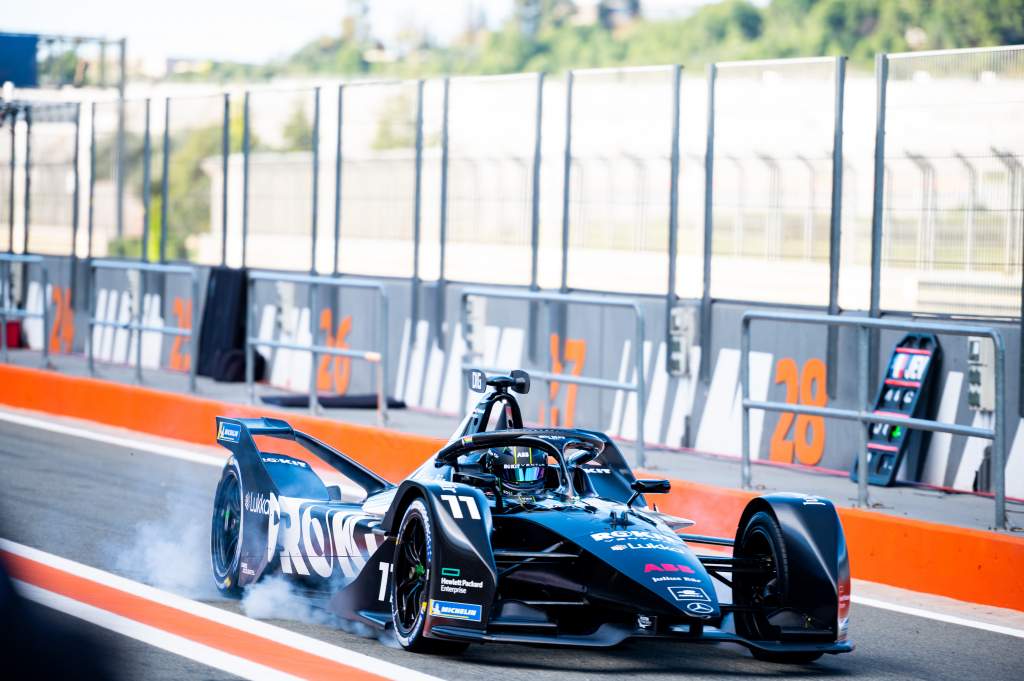 Jerome d'Ambrosio looks like he's been a team principal for more than a few weeks, and Lucas di Grassi's relationship with newly recruited engineer Cyril Blais looks solid already.
Edoardo Mortara, slighted by ludicrously bad luck last season, looks increasingly like a man who will make his own fortune in 2022, with a four-pronged fight for the crown between Mercedes and Venturi looking to be a real possibility.
Jaguar, DS and Envision lead the chase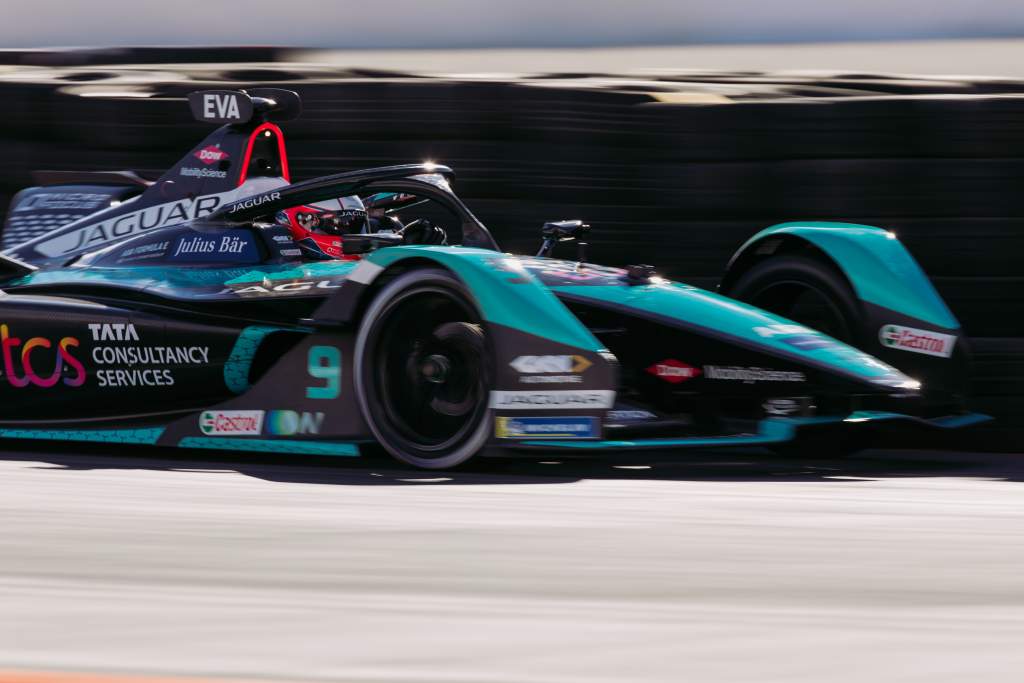 This half-dozen appeared to be the suitors to Mercedes' crown as the week progressed, with all three teams happy with their running.
Jaguar has maintained its position as the team most likely to consistently challenge Mercedes for the title, after a test in which Mitch Evans and Sam Bird completed over 400 laps.
The team appeared to prioritise how it would tackle tyre strategies throughout the all-important qualifying period, as well as the preparatory periods of the reduced free practice time (now 60 minutes in total, as opposed to the previous 75mins).
This will be track-specific of course, but the keys to success could lie in when 'hot' front tyres will be beneficial as opposed to running 'cold' rubber from session to session, which is what drivers were faced with in the old qualifying format.
One of the major points of interest for DS Techeetah was the work carried out to see if its tyre degradation issues from last year could be resolved.
The team appeared to be relatively happy with this work and both Jean-Eric Vergne and Antonio Felix da Costa were at the sharp end on 250kW laps and were also generally at the sharp end of longer runs, too.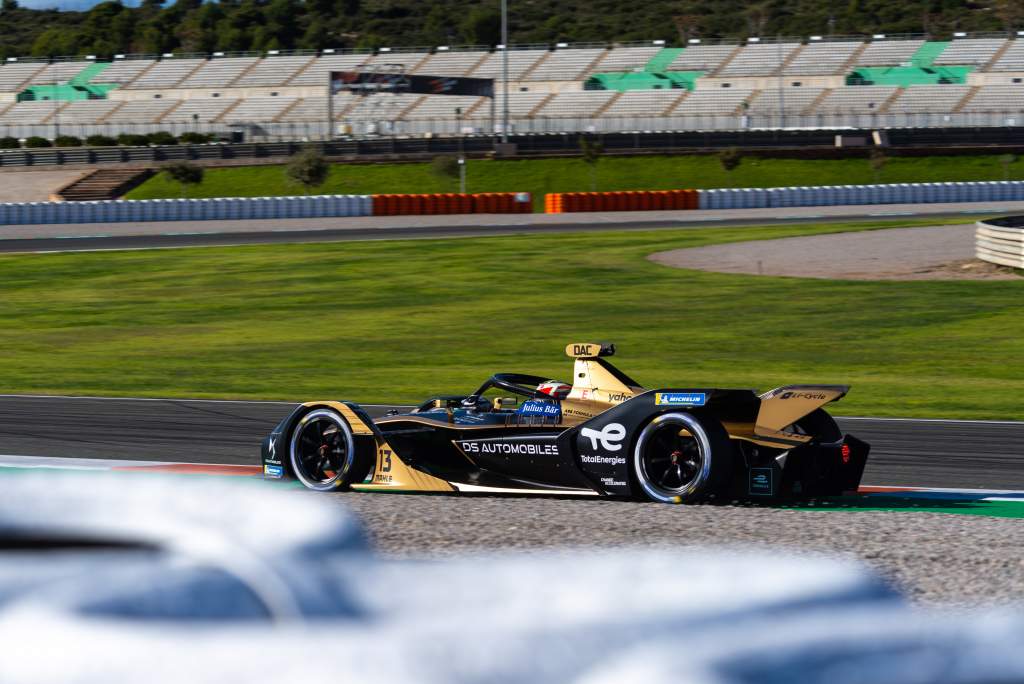 With half a set more Michelins available compared to last year and lower tyre pressures, to compensate for more power, expect da Costa and Vergne to feature from the very first lap of the season.
The Franco-Chinese team has also now perfected the serene swan above the waterline/frenetic legs beneath illusion over the last 18 months.
DS has taken further influence in the team as the Techeetah element attempts to untangle itself from myriad problems.
It's a compliment to the entire team that there was no discernible change in the way it went about its business.
At Valencia DS Techeetah generally mixed up its run plans so it was complex to decipher precisely how quick its cars were over a lengthy distance.
Nissan has plenty of work to do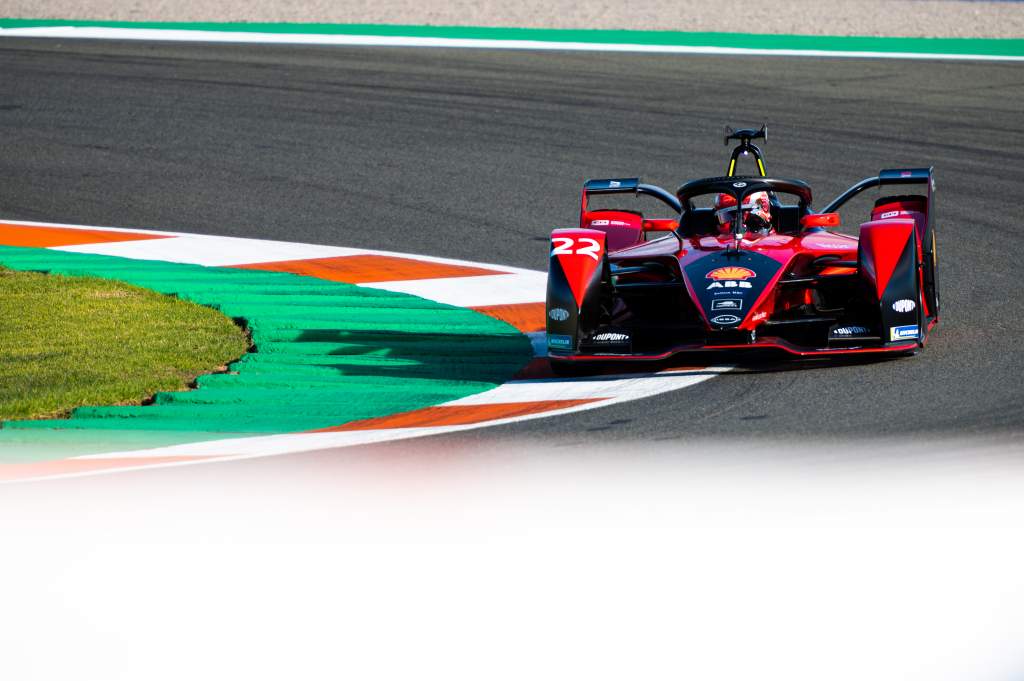 The feeling within the Franco-Japanese team at the end of last season was that one of the contributing issues in its poor performance was some form of oscillation which affected its straightline speed.
That theory, which was never publicly stated, appears to now be under a re-review as the team was again left scratching its head, chasing time throughout the week in both push-lap qualifying mode and longer runs.
Sebastien Buemi told The Race that he was "clearly not here just to make up the numbers. I'm here because I want to win races".
The always-committed racer, and a consummate team player in the absolute sense of cultivating an operation season after season, has recently been doubted after a tough and disappointing 2021 season.
Yet only a fool would doubt still the championship's most successful driver in terms of race wins.
But there is also a growing feeling that even Buemi might not be able to sufficiently turn around the Nissan IM03 this time.
Reality bites for Giovinazzi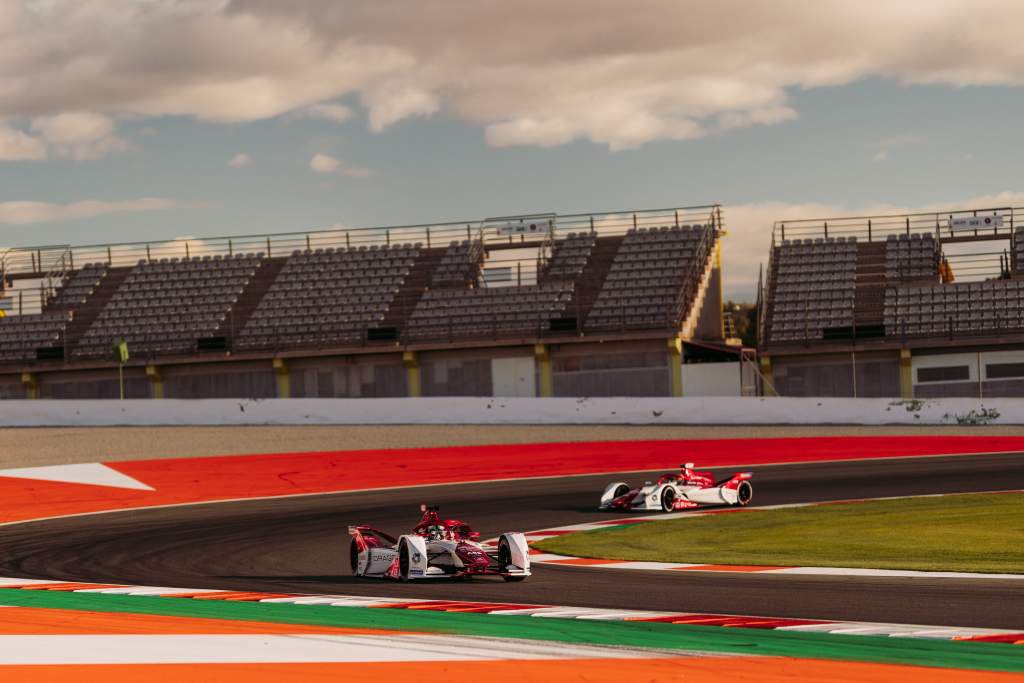 The ousted Alfa Romeo F1 driver looked slightly stunned as he headed for the airport and a long trip to Jeddah on Tuesday evening after just two days of Formula E experience with Dragon Penske.
A baptism of fire doesn't even cover it. The team which he has committed to for 2022 is in a state of internal tumult, as several new recruits are attempted to be fast-tracked into roles just seven weeks from the first race.
That is less than ideal for a Formula E rookie driver to be heading into a season with a grid chock-full of quality wherever you look.
"Now I'm not 100% feeling with the car so I want to first achieve that, to feel OK with the car, all the procedures, the energy management and then I try to see where we can be," Giovinazzi told The Race.
The worrying thing for Giovinazzi, apart from the disjointed structure of the entire DPA team, is that 2022 Formula E racing will cultivate a clearer hierarchy than ever before because of the enhanced equity in qualifying track time and consistency.
You'd be hard-pressed to find anyone in the Formula E paddock who thinks Dragon will be anything other than at the blunt end of the field in 2022.
Just surviving a season of toil and little reward will be perhaps Giovinazzi's greatest career test to date.
Track and pitlane antics will continue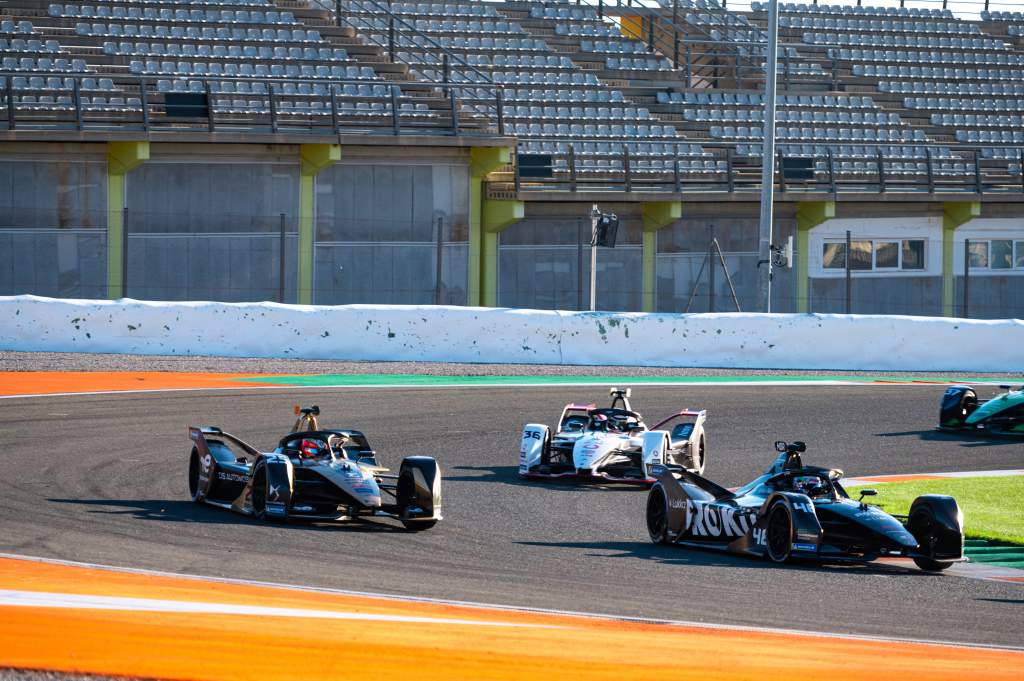 Formula E often feels like that special after-hours class, the one where the naughty kids dwell.
Exploiting loopholes and creative thinking knows no bounds in motorsport, and Formula E has embraced it wholeheartedly, and frankly why not?
After all, the rules are there to be tested.
In Gen1 it was wheezes and devices devised around getting driver out of one car and into another. During the first season of Gen2 in 2018-19 it was, alleged but often visually obvious, ersatz traction control japery. Last season there was the infamous 'Lucas loophole' at ExCeL Arena which caused Allan McNish to re-enact Allan Wells' gold medal glory dash in the 1980 Moscow Olympics.
For 2022, expect pit larks, as teams look to get every tiny advantage they can.
The Race has already heard and seen several interesting interpretations in the pits and pitlane.
From erratic pit exits by some drivers, to one team actually cooling its tyres in its garage with pre-chilled fascia-wall panels, there is a smorgasbord of evil genius on display.
These are just several schemes that the FIA will be looking at right now in what Pablo Martino, the FIA head of sporting matters for Formula E, rationalises as "sporting people try to get advantage from whatever opportunity they get".
But Martino is also confident that "what we have done is quite bulletproof."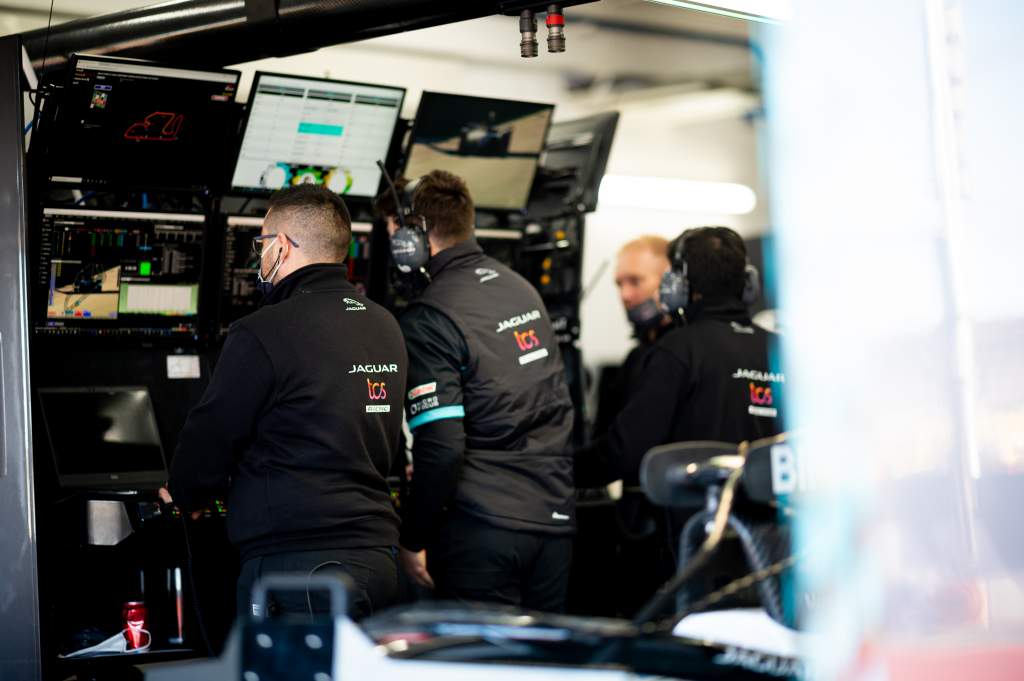 "We have worked with the teams a lot before coming to Valencia, trying to be more open with them in the process of building the new regulations to also collect all their feedback," he added.
The paddock became abuzz in Valencia with rumours that some teams were openly talking about managing situations should both their cars be in a duel together for pole.
The theory went that to 'mitigate risk' the driver not in the title fight will surely be coaxed into locking a wheel and managing the situation for the good of the title fight, safe in the knowledge that he will start from the front-row anyway.
The Race understands that this is being discussed between the teams and the FIA and that some specific directives could be in place by the opening rounds in Diriyah.