Nissan hopes its striking new cherry blossom-inspired livery for the first Gen3 season will coincide with its official factory team blooming into a Formula E frontrunner again.
The entry has been reshaped for 2023 as the Nissan Formula E Team, dropping the e.dams part of its previous existence from 2018-22.
Nissan confirmed in September that it would also have a full reset of its driver line-up, with Norman Nato and Sacha Fenestraz being drafted in to replace Sebastien Buemi and Maximilian Guenther, who have joined Envision and Maserati respectively.
The new Nissan Gen3 car, to be known as the NISSAN e-4ORCE 04, was unveiled at an event in Madrid on Wednesday. It showcases a livery that is inspired by the sakura flower which is famous the world over for its abundant blossom.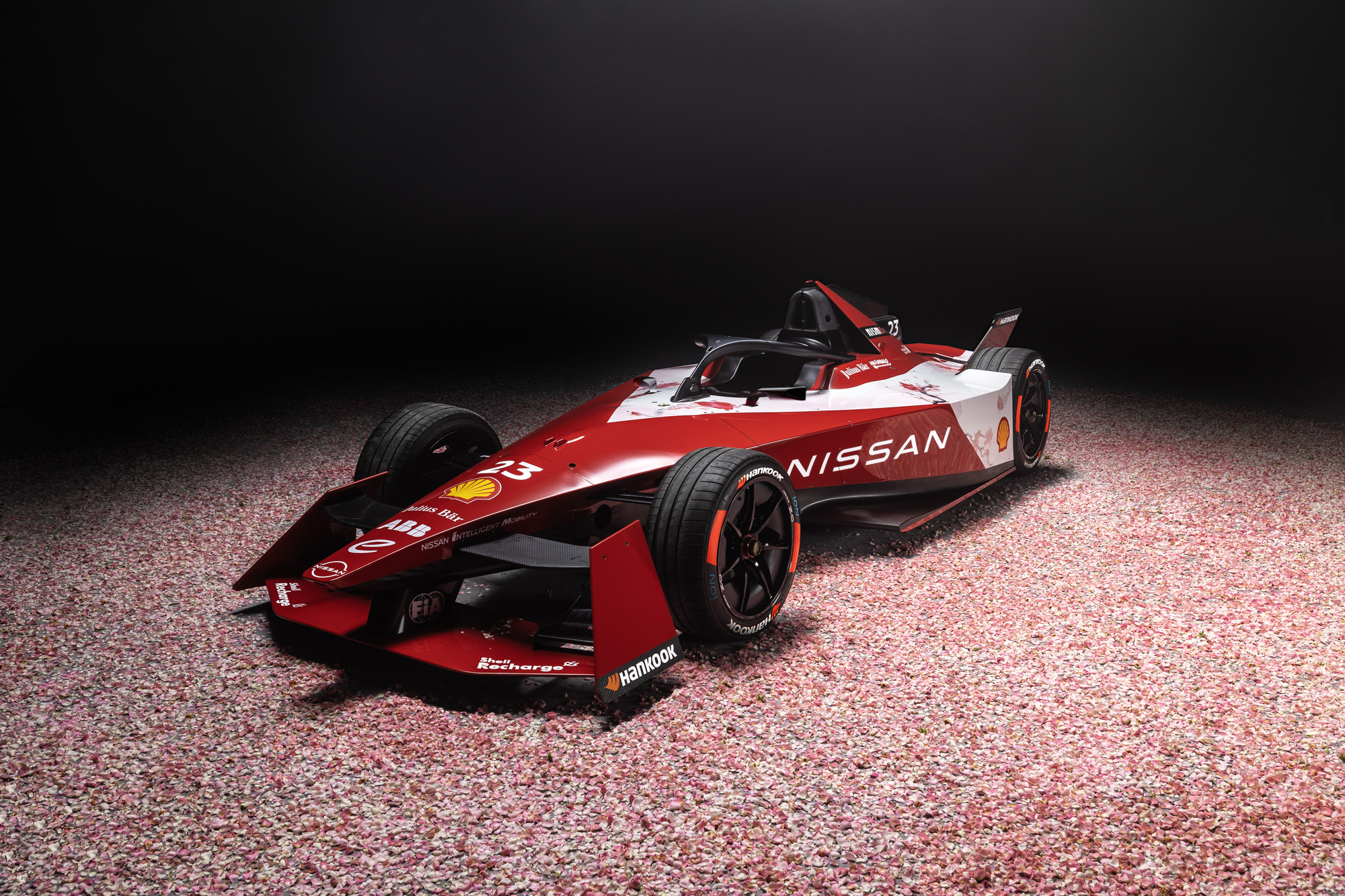 Nissan says that it symbolises 'a new beginning', one befitting of a team which has gone through many changes since the beginning of the 2022 season.
Speaking at the launch, Ashwani Gupta, Nissan's chief operating officer, said that the upcoming season would herald "a new era for Nissan's participation in the championship".
"It will be our fifth time competing in Formula E but our first as one team. We have a long history in racing, and we also love to dare to do what others don't.
"Our new livery celebrates our Japanese heritage and I'm certain that the design will stand out on track like never before. I'm really excited for the season to get underway, and I am confident that we have all we need to make the start of the Gen3 era a very successful one for us at Nissan."
Tommaso Volpe, the man in charge of trying to bring Nissan back into contention in Formula E after a two-season slump, reckons that the visual sweeping change to the cars reflect the adjustments to the Japanese entered/French based squad.
"We wanted to create something totally different and unique for this season to mark such an important moment for us in Formula E, and also to celebrate our Japanese DNA," he said.
"The upcoming campaign is a big moment for the series, with the introduction of the Gen3 cars. But it's also key for us at Nissan, with the team running under its new name as we take full ownership of all our operations in Formula E.
"All of us at Nissan are very excited for this new beginning, very motivated to tackle this new challenge, and very much looking forward to getting started."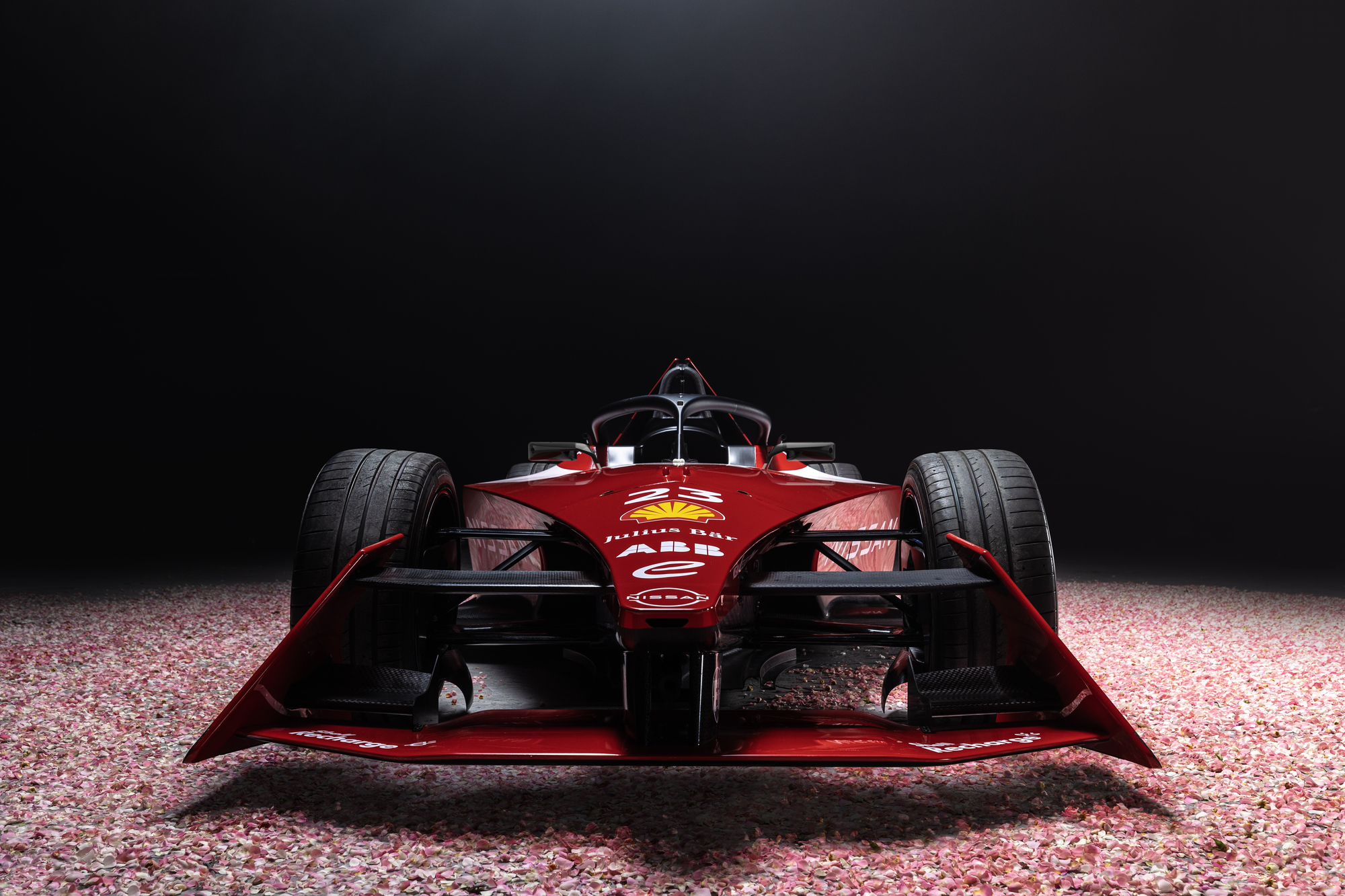 Nissan's new driver line-up of Nato and Fenestraz was on hand in Madrid to unveil the NISSAN e-4ORCE 04, with Fenestraz saying that he "loved the idea of the cherry blossom."
"It's the first time we've seen anything like this in Formula E and it's great to celebrate the Japanese heritage of the team," added Fenestraz.
"I can't wait to be on track and I'm really excited to get to Valencia and start testing soon. It's a big step for me to race in Formula E, and to see the professionalism and dedication of the team is only pushing me to achieve the best possible results.
"We're building up nicely to the season, in the simulator, tweaking and developing the car to start the campaign in a positive way."
Nissan is known to have had a challenging testing period with its Gen3 test and development car, which has been driven by Nato, Fenestraz and McLaren duo Rene Rast and Jake Hughes.
Although the McLaren tie-up is Nissan's first Formula E customer supply deal, when the project was running under the Renault banner it supplied Techeetah between 2016 and 2018. The now-former Formula E team won the 2017/18 title with Jean-Eric Vergne using Renault power.
Nissan also confirmed its continuation of Shell as a technical partner with the operation for 2023. The partnership supports Shell in its continued development of its specialised Shell E-fluids, designed to optimise the efficiency of EVs.
Additionally, Nissan also announced a deal with The Woolmark Company. This will involve the company developing a high-performance team kit using Merino wool.