Jaguar pledged to "do better" and "compete for the Formula E world championship" in 2023 after coming close to taking the title in the last two seasons.
That undertaking was made as the Jaguar TCS Racing team revealed its first Gen3 car, the Jaguar I-TYPE 6, in London on Wednesday, lauding it as the "most advanced and efficient electric Jaguar racecar ever". It features a dramatic change in livery theme to the team's green/turquoise and grey-based Gen1 and Gen2 schemes.
Jaguar should have challenged for the 2019/20 championship with Mitch Evans but the pandemic-affected calendar ended with six races at the Tempelhof airfield track in Berlin where Jaguar has more often than not struggled. That halted some major momentum that Evans had accrued before COVID-19 struck.
In the last two seasons, Evans has entered the final events with a prospect of taking the crown. However, an inverter problem caused him to stall on the finale grid in 2021 and then a similar issue in the penultimate event in London in July this year diminished his chance of catching eventual champion Stoffel Vandoorne in the Seoul decider.
Team principal James Barclay said he had "been reflecting on how far we have come as a team" ahead of the Gen3 car launch.
"Jaguar TCS Racing has a vital role to fulfil beyond the success of the racetrack, and it remains a privilege to play our part supporting the reimagination of Jaguar as an all-electric brand from 2025," he said.
"I am incredibly proud of what we achieved last season, we had our biggest points haul to date, but we know we can do better, and we are here to compete for the world championship.
"We are confident in the Jaguar I-TYPE 6 and in the strength of our talented team and I look forward to what this season will bring."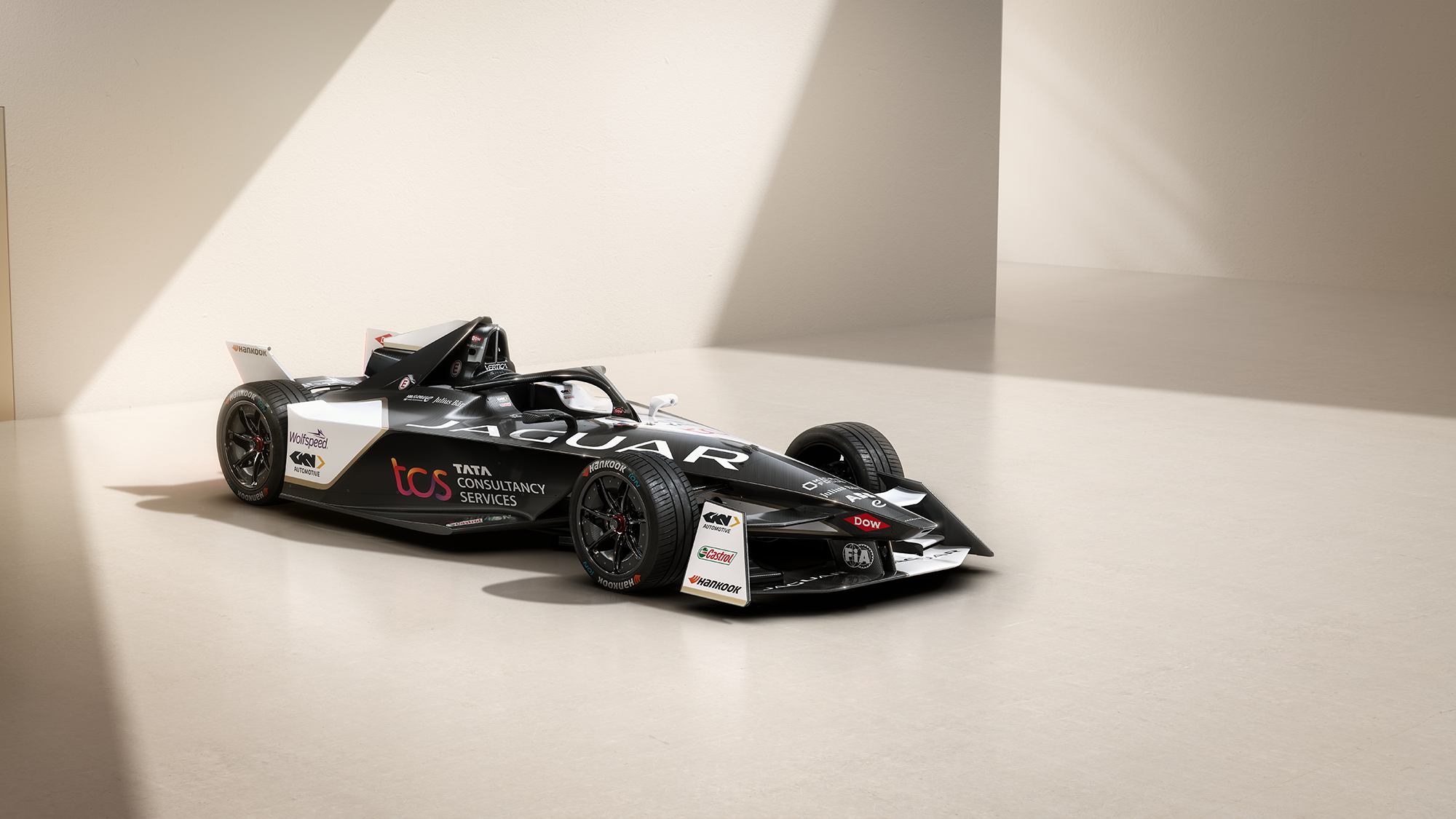 The new-look Jaguar I-TYPE 6 features a distinctive asymmetric livery design which will give individuality via black and white reversed colours for drivers Sam Bird and Evans.
The pair continue in their roles for the third consecutive season after completing extensions to their deals with the team earlier this year.
Bird is aiming to put behind him a nightmare 2022 that was by far his worst in Formula E, with just a single fourth place in the first event at Riyadh as a highlight.
Jaguar has not named an official reserve driver but is expected to do so before the start of the season at Mexico City in January. Tom Dillmann, who has been its primary simulator driver, is set to stay in a similar role for 2023.
It is likely that Jaguar will employ an additional driver to replace the combined test and reserve roles that were taken by Norman Nato and Sacha Fenestraz in 2022. That pair have since signed for race seats at the Nissan Formula E team.
One possibility for Jaguar will be to use a reserve in conjunction with the Envision Racing team. It will be Jaguar's first FE customer and its drivers – Sebastien Buemi and Nick Cassidy – have already had seat time with the test and development car.
Like all of the manufacturers, Jaguar's Gen3 testing has been slightly compromised by the issues relating to cell problems within the Williams Advanced Engineering units. Additionally, its test and development car was severely damaged last month when Bird suffered a crash at the Calafat track in Spain.
Jaguar is viewing the Gen3 car as an enhanced opportunity to continue what it calls a "real-world test bed" for both its racing arm and Jaguar Land Rover, as the team develops and innovates new cutting-edge technology in a race-to-road plan for electric powertrain, sustainability and software technologies.
This is a part of its commitment to have 'zero tailpipe emissions and to achieve carbon net zero across its supply chain, products and operations by 2039 as part of its Reimagine strategy'.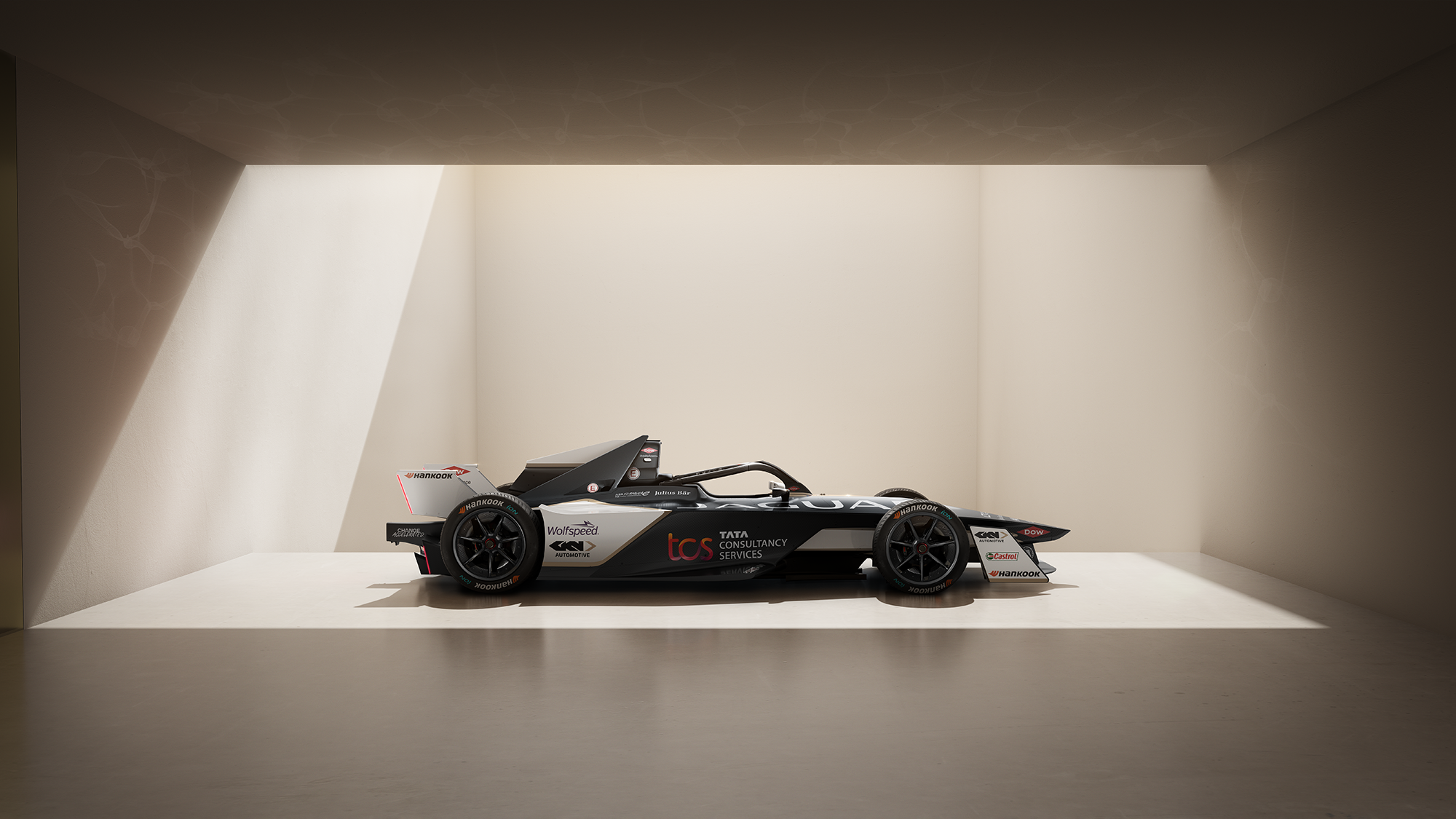 Jaguar is entering the 2023 season having recently been awarded FIA three-star environmental accreditation, the highest possible rating.
Ahead of 2023, Jaguar announced that the Wolfspeed technology company has become its 'official power semiconductor partner'.
Jaguar has used this company since 2017 and has seen a firm crossover from its track learnings on powertrain efficiency to its electric road car range.
Speaking to The Race about the road relevancy of the Gen3 design, Jaguar's technical director, Phil Charles said that in particular the braking capabilities of the car and silicon-carbide technology are at the forefront of race-to-road crossovers.
"First of all, I think it's a really cool thing to do because there's a lot of mass in brake disc callipers, brake pads and the upright/hub design," said Charles.
"We've gone into something that is just super road car relevant. Doing away with brake particulate from metallic or carbon brakes is something for us to deliver a really nice green environmental message.
"That's a big thing to do: to get those particulates off the car. But also, for the efficiency of those cars, road cars and talking now to get that mass off the car. That's a really big thing that's extending the range.
"I really do think Formula E does a great job of pioneering tech for the automotive world.
"We talk a lot about our inverter technology, it's almost a direct transfer across to the road car now and the road car world is catching up.
"We are trailblazing this tech in silicon carbide, which for us is something we've done four or five inverters now and we've really trailblazed that technology."