The Mercedes Formula E team is stronger, and its car looks faster than it was in its title clean sweep season in 2021.
But that does not mean it is the clear favourite this season, according to Stoffel Vandoorne.
After a season in which he was on the wrong end of some outrageous misfortune – from the typing error that led to him having Valencia pole taken away to being shunted off the track by an errant Oliver Rowland in London when looking good for victory, Vandoorne is typically sanguine.
OH NO! A lockup from @oliverrowland1 sends him straight into @svandoorne dropping them both down the field..

LIVE timing here 👉 https://t.co/ba1DSigEtk

🇬🇧 2021 @Heineken #LondonEPrix pic.twitter.com/bn6R1bqqzN

— ABB FIA Formula E World Championship (@FIAFormulaE) July 25, 2021
"To be honest, I've kind of forgotten about it until you just reminded me about it just now," he laughs when The Race speaks to him on the eve of his fourth Formula E campaign.
The reason why Vandoorne was able to get over his ill-fortune, while team-mate Nyck de Vries scooped the big prize, was that he knew in his heart and in his mind that the circumstances of his ultimate failure to put up a sustained title quest were completely out of his control.
"All these incidents were kind of out of my control, where I couldn't really have changed anything myself to the outcome, so that's what I take away from it all," he insists.
Vandorne much prefers to talk about the here and the now, and the reason for that is he is bubbling with anticipation for the new season.
Knowing that he has an even stronger car, and a more honed team, plays a large part in this tangible air of quiet and assured confidence.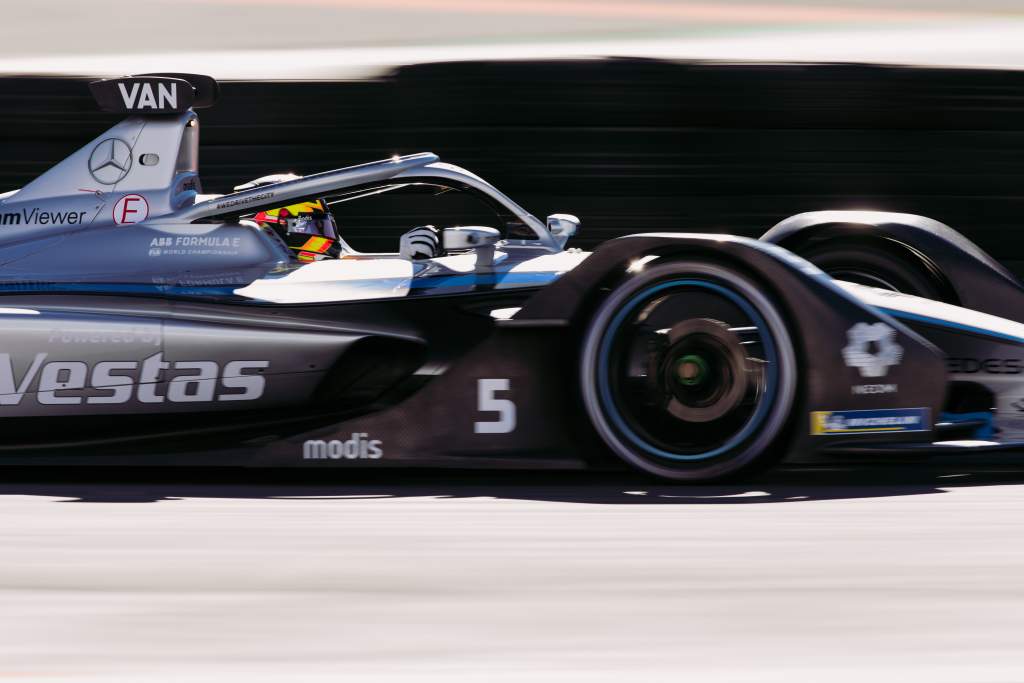 All this was strengthened further at the Valencia test last November when Mercedes had a bulletproof three days.
"It's hard to judge really if we are stronger or not, but for sure I would say it's been our strongest Valencia test since we started the project together," says Vandoorne.
"That's encouraging, and I think part of that is because the previous years we were not necessarily focusing on circuits like Valencia, because we never thought we were going to race on circuits like Valencia.
"But then obviously, last year with COVID we had to race on circuits like Valencia and we had to adjust or car and systems and set-up for that a little bit.
"I think our baseline package to go to Valencia this year for testing was already at a very high level but to say we are favourites or close favourites, well it's way too soon to say this."
It's easy to forget now that Vandoorne was actually on pole position for the first race at Valencia but went from pole star to back-row car in the click of a steward's finger.
The relevance of Valencia is that although Formula E is highly likely to never race there again, it is still a very energy sensitive circuit, meaning simulating races was a key part of the test week and provided some interesting data-crunching on the tiny software improvements that can really make the difference.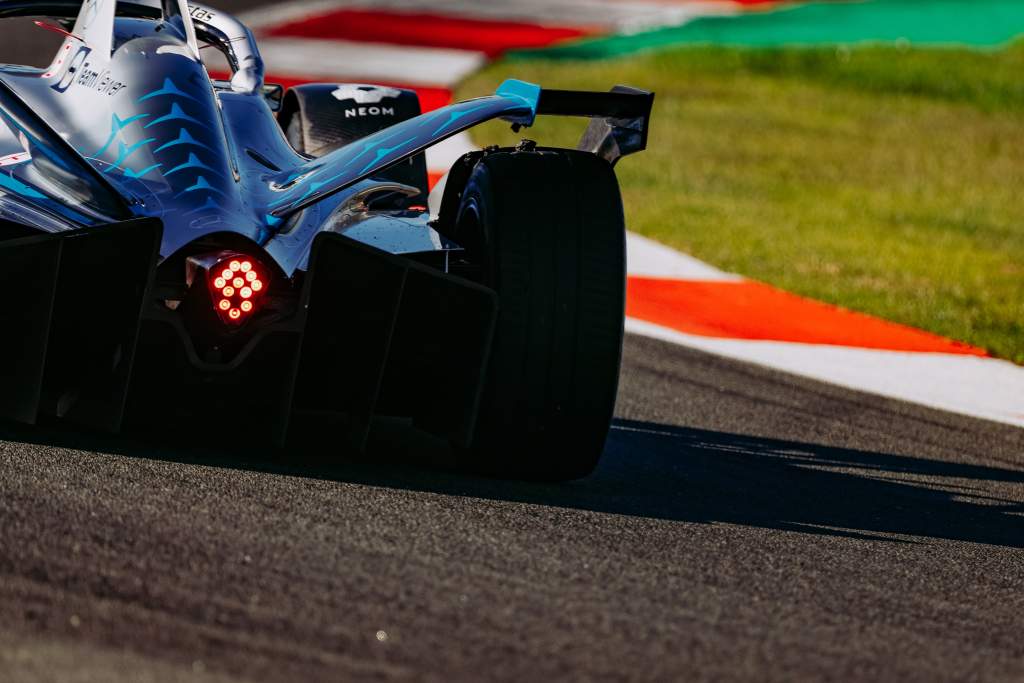 Inevitably though it is the new qualifying system which quickly becomes the central topic because it is likely to be the defining area in forming the 2022 title fight narrative.
"I think the 220kW and the 250kW attack mode [both used in qualifying] is going to change the approach a bit," agrees Vandoorne.
"It's harder on the tyres and a little bit different in terms of the energy management as well, and I think it will definitely bring some extra challenges for everyone in the paddock."
Vandoorne, like many last season, was often in the throng of cars jockeying for position in that rather pitiful display of trying to not be the first to light it up on a rapidly evolving track in usually disadvantaged qualifying groups.
The assumption is that we have thankfully seen the last of those tawdry displays, but Vandoorne is among some who believe that they could still manifest on occasion.
"I think on some circuits it will still be important to kind of be towards the back end of the queue let's say and to cross the line [late] because the track is going to constantly evolve anyway," he reckons.
"It's maybe going to be to a lesser degree than it was in the previous qualifying system where we only had basically one lap. Now everyone will have done at least one timed lap in the first six minutes and that will put the track in better shape for the second run.
"Hopefully it won't be as critical to be exactly the last car over the line in the first group and that will even out things a little bit more.
"What you will end up seeing is probably more of the same faces that will be consistently at the front end of the field."
It feels inevitable that one of those faces will be Vandoorne's. As one rival team manager said to The Race at Valencia last month: "Stoffel's got one more chance to win a title with Mercedes hasn't he? I get the feeling he isn't going to pass that chance up easily."