Reigning Formula E champions Mercedes EQ are still yet to formally confirm its drivers for the 2022 FIA Formula E world championship but are expected to field an unchanged line-up next season.
Stoffel Vandoorne and reigning series champion Nyck de Vries are believed to be poised to ink fresh deals which will keep them at the team for its final Formula E season, but team principal Ian James has reiterated that it would not stand in their way should they seek alternative drives.
The Race revealed last month that 2019-20 champion Antonio Felix da Costa's representative Tiago Monteiro had held some discussions with Mercedes both before and after the ongoing off-track issues at DS Techeetah became publicly known.
Those talks are believed to have continued until recently, as has a strong interest in Rene Rast's racing situation for 2022 post Audi's withdrawal from Formula E.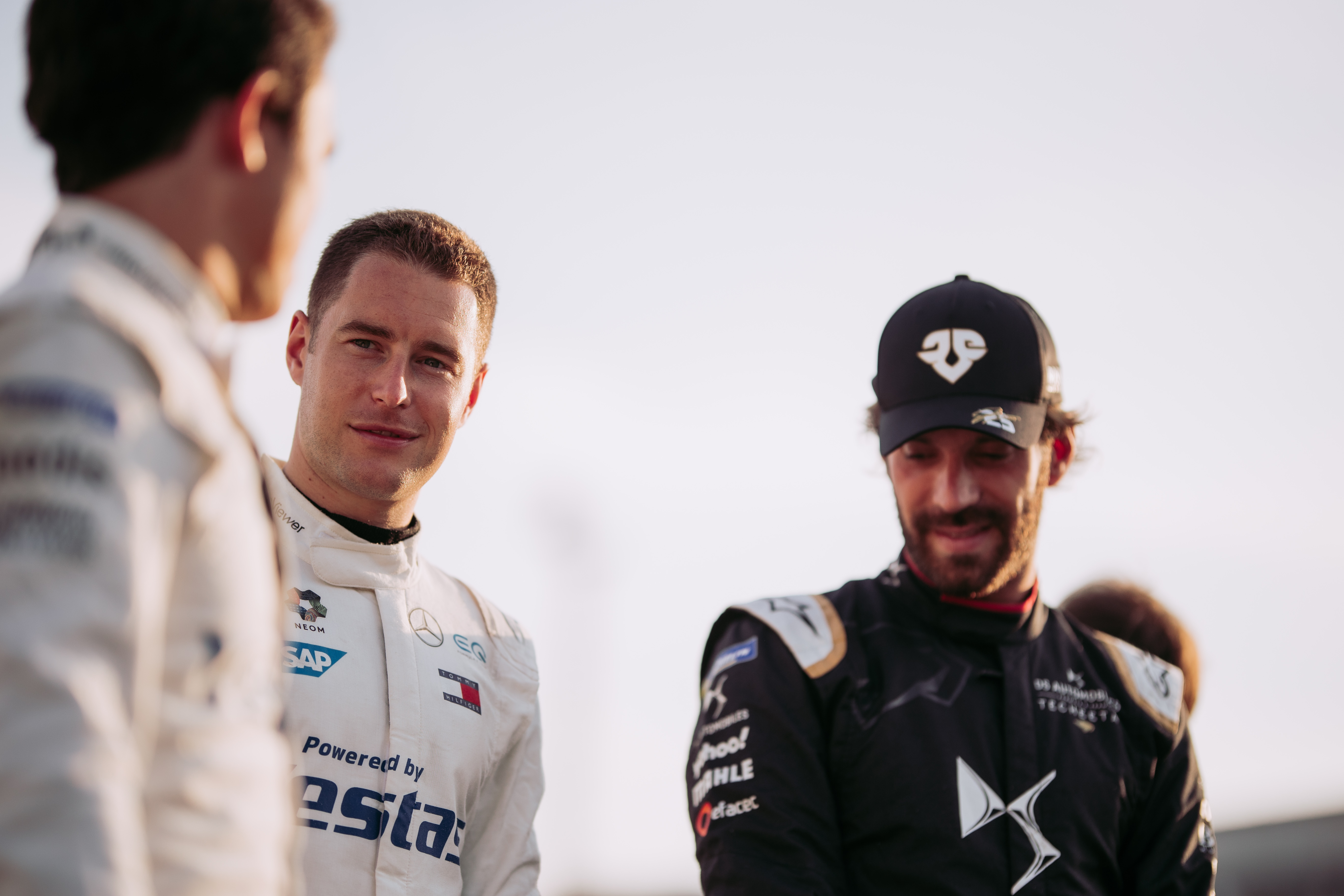 What all this may mean is unclear beyond Mercedes covering off losing one of its drivers. But the chances of that now taking place and triggering a first-ever change in the team's line-up have greatly diminished.
It is now much less likely that de Vries will make an F1 debut next spring after Alex Albon's joined Williams.
Vandoorne, meanwhile, visited the IndyCar paddock at Laguna Seca last month and held informal meetings with several teams in what is purported to have been a fishing exercise for the 2023 season.
There was little surprise in Vandoorne covering his future off after the announcement in August that the Daimler board had surprisingly blocked a plan for Mercedes to continue to be a manufacturer for the Gen3 Formula E rules set.
In the interim, plans for the 2022 season and Mercedes title defences are forming after the completion of several staff moving from Germany to the UK was finalised last week.
They, along with new engineering recruit Stephen Lane who previously engineered Sam Bird and Nick Cassidy at Envision Virgin Racing, began work at Brackley this week.
Speaking to The Race, Mercedes EQ team principal Ian James said that plans for a possible future for the team beyond Mercedes' withdrawal were "ongoing" and that there was "a number of different scenarios which can come into play, and we're still actively pursuing a number of those."
"I think it's safe to say that both of our [current] drivers, based on not only their performance on the track and not only a [drivers'] world championship basis but also contributing to the team's world championship, I'd be delighted if that continued," said James.
"In terms of the opportunities that Nyck had, I think that unfortunately for him the Formula 1 thing doesn't seem to have come to fruition for the coming season.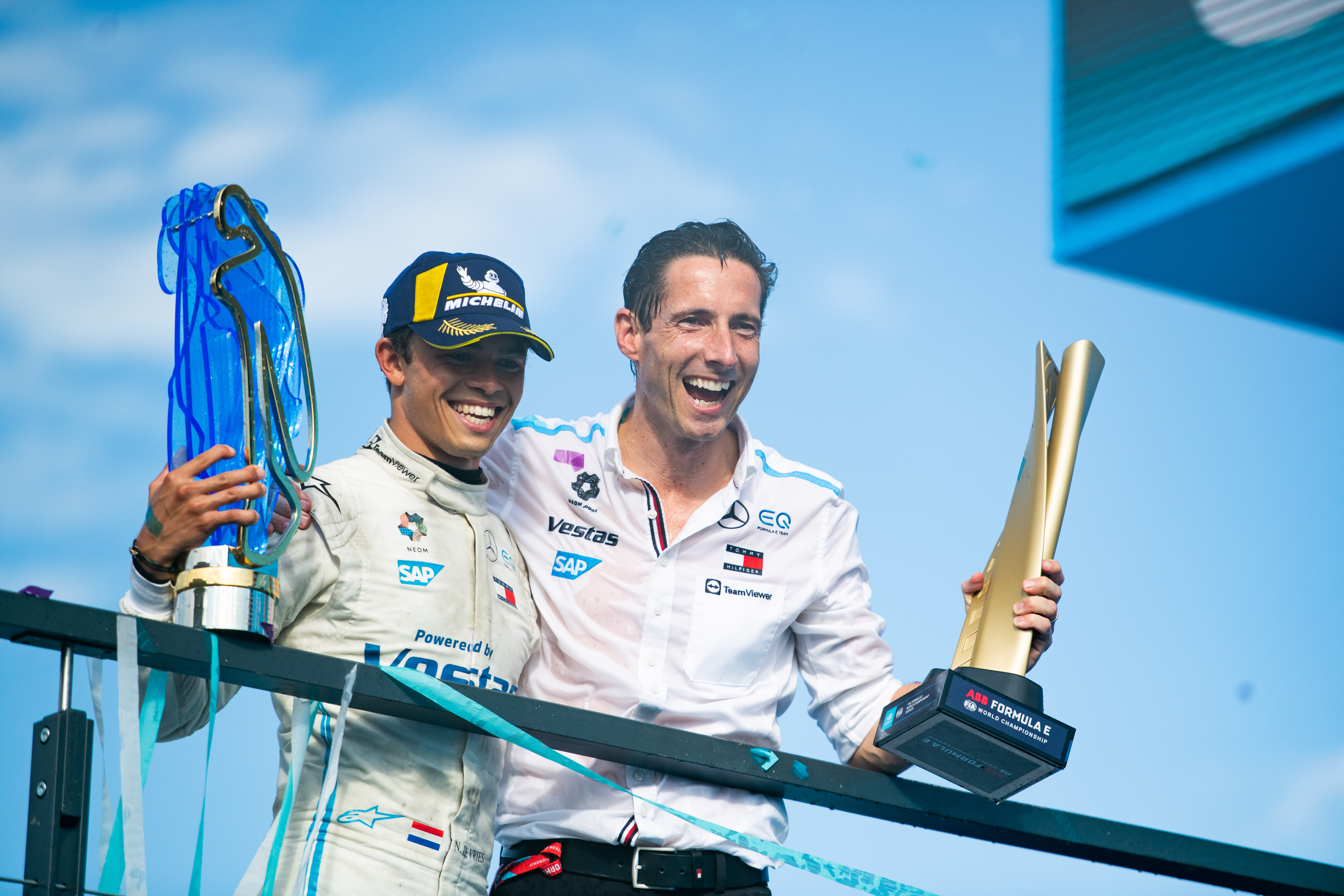 "But that very much plays hopefully to our advantage.
"But having said that, we're very supportive of their careers going forward and if opportunities come up for either of them in the future then they can count on that support as well. I think that's important."
Important too is if the manufacturer status could remain without Mercedes for 2023.
Work on the Gen3 powertrain was reasonably well-advanced before the August announcement and some work on it continues under the direction of former Aguri technical director Peter McCool.
The Race revealed in April that McCool had been recruited by Mercedes to lead the Gen3 project. Now, he and James are pursuing possible deals with other entities to form a future for the team beyond 2022.
The FIA is set to confirm a list of manufacturers that will be represented on the 2022/23 Formula E grid later this year with the FIA's Frederic Bertrand confirming to The Race last week that November is a likely date for the final list to be issued publicly.
"I would say we could do it more or less now," said Bertrand.
"But we still are discussing one or two options, so I would say November."
Mercedes, which got a special dispensation to attend Gen3 technical working group meetings via a late registration earlier this year, has an option of re-submitting as a manufacturer under a different name.
"We are still expecting a clear expression of what they want to do with this," confirmed Bertrand.
"Would they like to transform it into something different or not? This we are waiting for a proper answer from them."