Formula E drivers are set to face firmer points penalties sanctions on their licences for on-track incidents next season as the FIA explores ways to implement tougher penalties.
The move comes after an increase in on-track clashes which have re-emerged a proliferation of so-called 'tactical contact' incidents that started to occur in the Gen2 era of Formula E.
Halfway through Gen2's first campaign in 2018-19, Formula E and the FIA devised a warning system procedure for drivers that were deemed to perpetrate such contact in races.
Mitch Evans was the first recipient of this at the Rome E-Prix when he muscled his way past Andre Lotterer, making contact with the then DS Techeetah driver on the way to his first E-Prix win.
From the 2019-20 season onwards Formula E followed the 12-point licence points system. This system works to penalty points that can be placed on a driver's licence via reprimands and penalty points.
Should a driver accumulate three reprimands over a season the FIA may impose penalty points.
If a driver accrues 12 or more penalty points over a 12-month period then they will receive a 'one-race ban for the next event they are scheduled to participate in'.
Any driver who receives three reprimands in the same championship season will, upon the imposition of the third, be given a 10-grid place penalty at that weekend. If the third reprimand is imposed following an incident during a race, the 10-grid place penalty will be applied at the driver's next race.
The 10-grid place penalty will only be imposed if at least two of the reprimands were imposed for a driving infringement.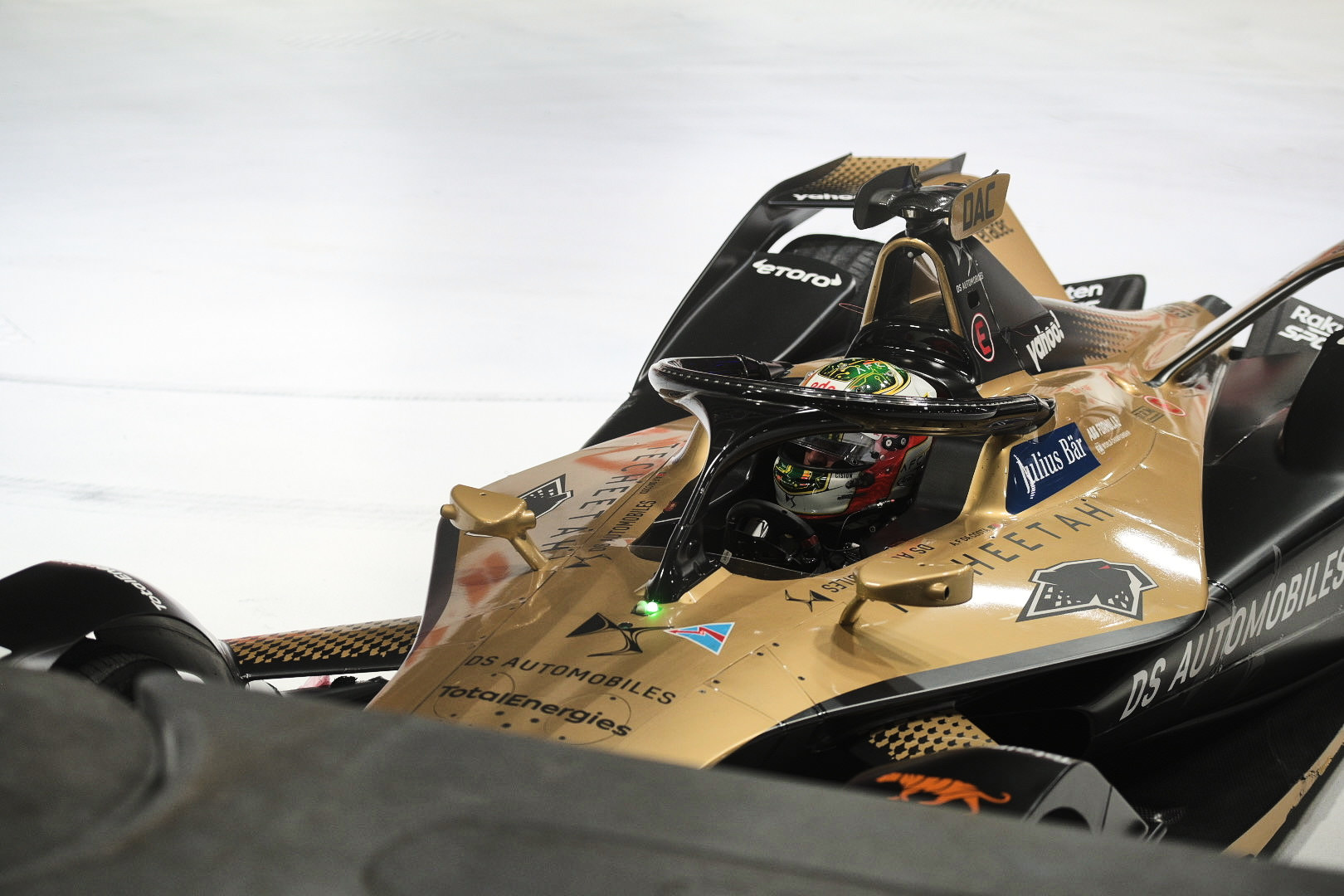 In the 2021 campaign, multiple contacts occurred by the race with several drivers getting reprimands for incidents they were found to have caused.
Porsche's Andre Lotterer accumulated the most penalty points over the season with eight in total. After several incidents in Valencia, at Monaco on the final corner and at the second London E-Prix when caused a collision with Antonio Felix da Costa (pictured above).
Oliver Turvey had six points after his failure to slow for the practice starts happening at the end of the first practice session in Rome.
Only five drivers had a completely clean slate with no penalty points last season. These were DS Techeetah pair da Costa and Jean-Eric Vergne, Alexander Sims, Jake Dennis and Joel Eriksson.
Incidents in 2022 could now be penalised with tougher sanctions according to the director of the FIA's Formula E & innovative sport activities department, Fredric Bertrand, who said that "we want to avoid, and we didn't like last year, is when someone is really killing the race of someone else, without the minimum respect of the result or the impact it has on the season of the guy or on the team's season."
"That's the point where we probably will be a bit stricter," continued Bertrand.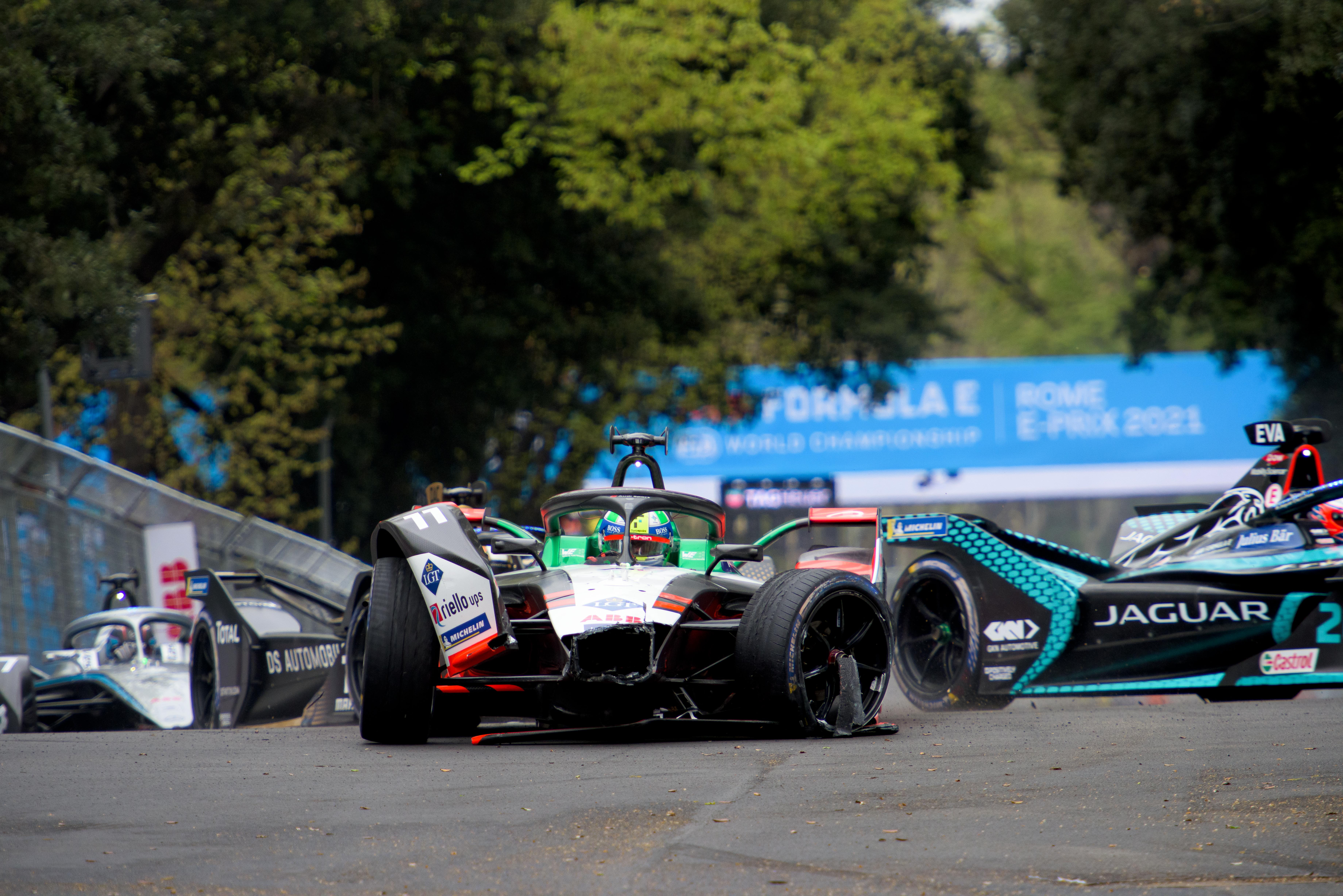 "It's true that sometimes that if you are pushing out a driver who is potentially a contender for the title or getting the victory, and on the other case is between 17th and 18th position, with have no impact for anyone it's something which is difficult to understand that it could be the same sanction.
Bertrand went on to explain that a range of incidents often result in the same sanction "because we look for consistency there".
"We have this system of points for the driver's licence, which I feel we don't use enough up to now and we will clearly discuss with the stewards to have a stricter use of the points system," he said.
"So that the impact of what we can judge as not acceptable behaviours, or at least limit behaviours, will have more influence on the points are getting away and then an impact on the potential result of missing the race if you have no more points (left on the licence)."
Some Formula E drivers are cautiously supportive of such directives if they were brought in to play for next season.
The Race spoke to Formula E ever-present Sam Bird and Nick Cassidy, who undertook his first season in the category in 2021.
"Maybe yes, it is over the top sometimes and of course there are the odd stupid moments, which maybe we're all guilty of," said Envision Virgin driver, Cassidy.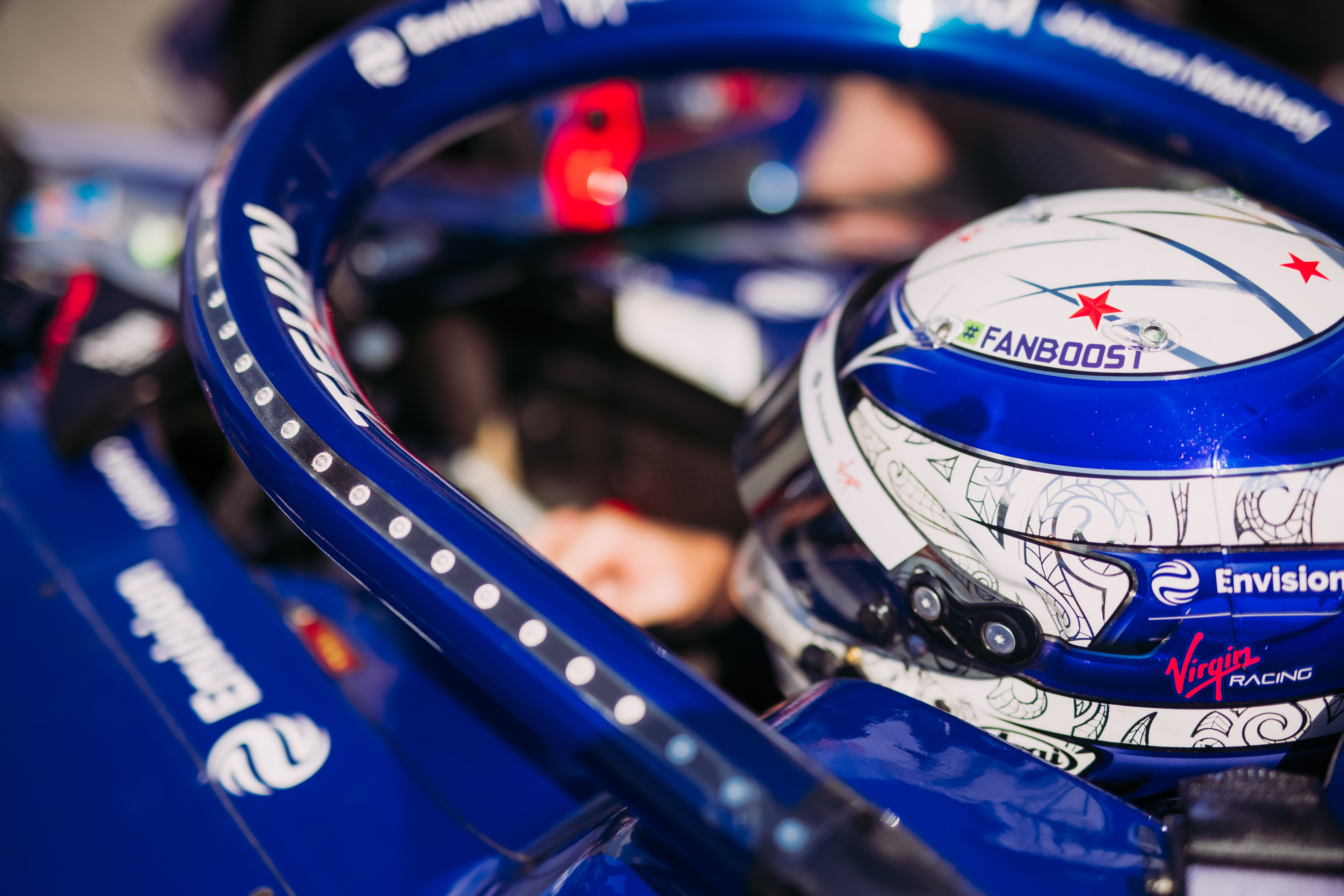 "But I worry if that's dulled down completely, or the cars are too fragile, then there's no passing at all. Because in the end, it is a great show.
"There are drivers who are able to come from the rear of the field and come through and the tracks are tight, so you're always going to get some rubbing, I guess.
"It's probably maybe a bit too much now, but I hope it doesn't go back too far the other way."
Bird, who received two points for his part in an accident with Venturi's Norman Nato in the second London race in July, believes that the nature of Formula E racing plays a sizeable part in contacts occurring in races.
"This (contact) is an ongoing thing with Formula E, and I think it is difficult to get away from," Bird told The Race.
"I think the new qualifying format will help.
"But the kind of racing that we do, where into most of, if not all corners we're having to lift and coast and then use the regeneration paddle creates potential overtaking opportunities for anybody that's willing to over consume behind.
"The problem is when people don't want to play ball, the car in front and our cars are quite robust in comparison to let's say IndyCar or Formula 1, where you simply can't have any damage, because the aero efficiency is so important.
"So that's, that's the major issue really, the fact that we can get away with it."