Envision Racing will become Jaguar's first Formula E customer team and run its technical packages for the entire duration of the Gen3 rules.
As first reported by The Race last month, Jaguar will supply customer powertrains to the Chinese-owned, British-based team that previously had a similar agreement in the 2018-2022 Gen2 era with Audi.
It's also the first time Envision has run in partnership with a British manufacturer.
Under its previous guise as Virgin Racing it had a customer agreement with DS Automobiles between 2015 and 2018 before embarking on its current Audi deal.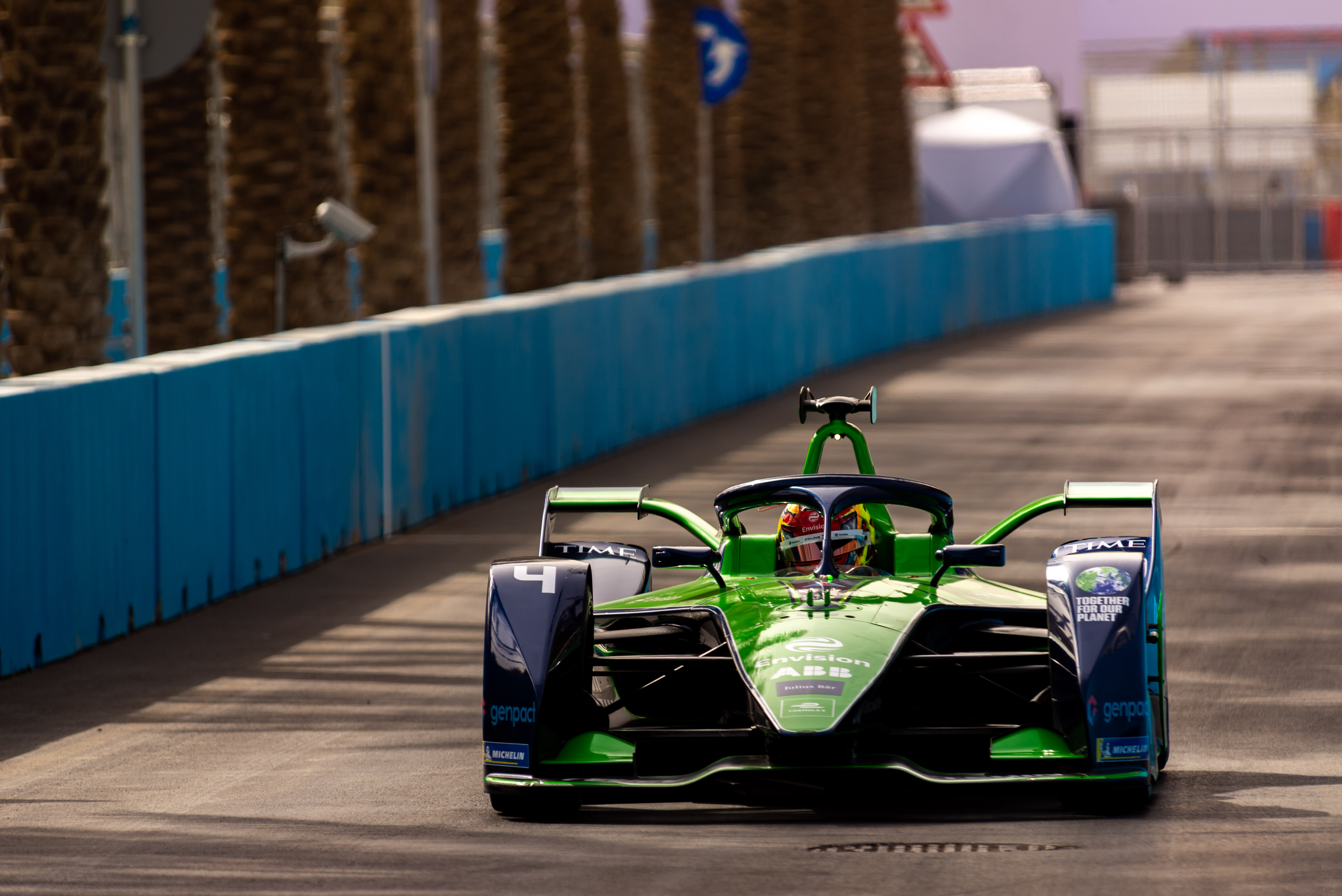 Envision held serious discussions with the majority of the six manufacturers producing Gen3 cars, with DS Automobiles, Porsche, Mahindra, Nissan and NIO 333 also registered for the new rules.
However, it reached an agreement with Jaguar at a relatively early stage, believed to be in December, and signed a formal agreement as per the official registration documents which outline that manufacturers are required to supply privateer entities.
For the Gen3 rules independent teams have been offered what are being considered more favourable conditions than in Gen2.
These include two dedicated engineers from their supplying manufacturer, covered costs relating to the implementation of the manufacturer's simulator models which will allow the supplied team to complete accurate simulator sessions, and parity in manufacturer software applications.
Jaguar Land Rover motorsport managing director and Jaguar FE team boss James Barclay told The Race that his firm felt "the timing made sense, both from a likelihood that we'd be approached and secondly, from a strategic point of view to really work with the right customer team to strengthen.
"It's fair to say Sylvain [Filippi, Envision Racing's managing director] and I started discussions actually quite early in the process, and that really quite quickly started to look like it was going to be the ideal partnership together.
"For us it's about fundamentally having a competitive customer team as well and Envision have absolutely proven themselves to be just that."
Filippi admitted that the competitiveness of the Jaguar operation in recent seasons was the key attraction for confirming a partnership, saying that "for me, the most important thing was to make sure that once we commit to the sport, we also find ways to stay at the sharp end of the grid and be extremely competitive".
"The more competitive you are, the biggest your share of voice is, and we need this voice to talk about the things that matter to us," added Filippi.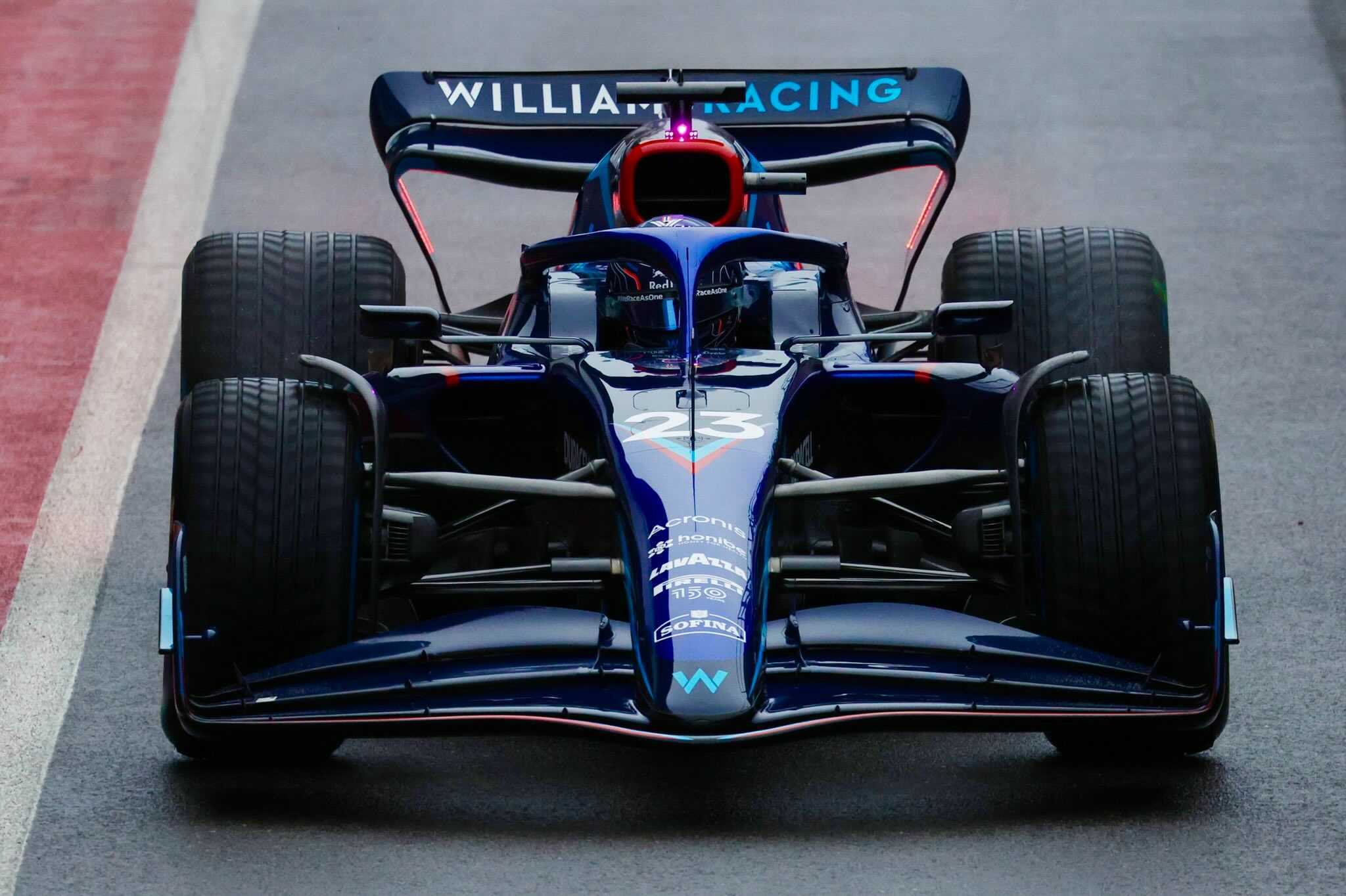 "Jaguar were an absolute perfect partner for us and for many reasons.
"In the last few years, Jaguar has developed super competitive powertrain technology, we are really like-minded companies, we work in very similar ways, and we are very nearby geographically, we get along really well as people, and it all makes sense."
Franz Jung, vice president of Envision Group and chairman of the board of its FE team, added: "Today's announcement marks the start of an incredibly exciting new era for Envision Racing.
"As each partnership like this is forged, we all take huge steps forward in reaching ambitious net-zero goals.
"I look forward to seeing what the teams achieve as a combined force for good."
Further announcements regarding Gen3 manufacturer/team partnership are expected over the next two months, with Venturi, Dragon Penske, Techeetah, Andretti and what's currently the Mercedes EQ team all finalising 2023 plans.