Jaguar and Mitch Evans bounced back from their customarily tough Berlin weekend by defeating key championship rival DS Techeetah and Jean-Eric Vergne to win the inaugural Jakarta E-Prix.
For the third successive season, Jaguar struggled in Berlin with Evans performing solid damage limitation to secure fifth place in race one – but he could only salvage 10th on Sunday as he lost serious ground to the championship's leading three drivers.
"Berlin was a bit of a downer for us especially after those few really good races," Evans told The Race after his Jakarta win.
"It's never been kind to us, and we've never been able to make it work even though we've put a lot of work into it, we just couldn't find performance there."
However, after Jaguar worked out a "different philosophy" it delivered a return to form and Evans was able to regain some of that ground in style with a gutsy display in Jakarta where Jaguar outfoxed DS Techeetah both in terms of battery management and attack mode strategy.
DS Techeetah stole a march in qualifying when it became the first team to get both of its cars into the final duel, and while it held that advantage on the opening lap, an early race mistake from Antonio Felix da Costa opened the door for Evans to split them – a "gift", according to Evans.
This proved crucial to the Kiwi's race as he was able to shadow race leader Vergne and assume the lead when the DS Techeetah took his first attack mode.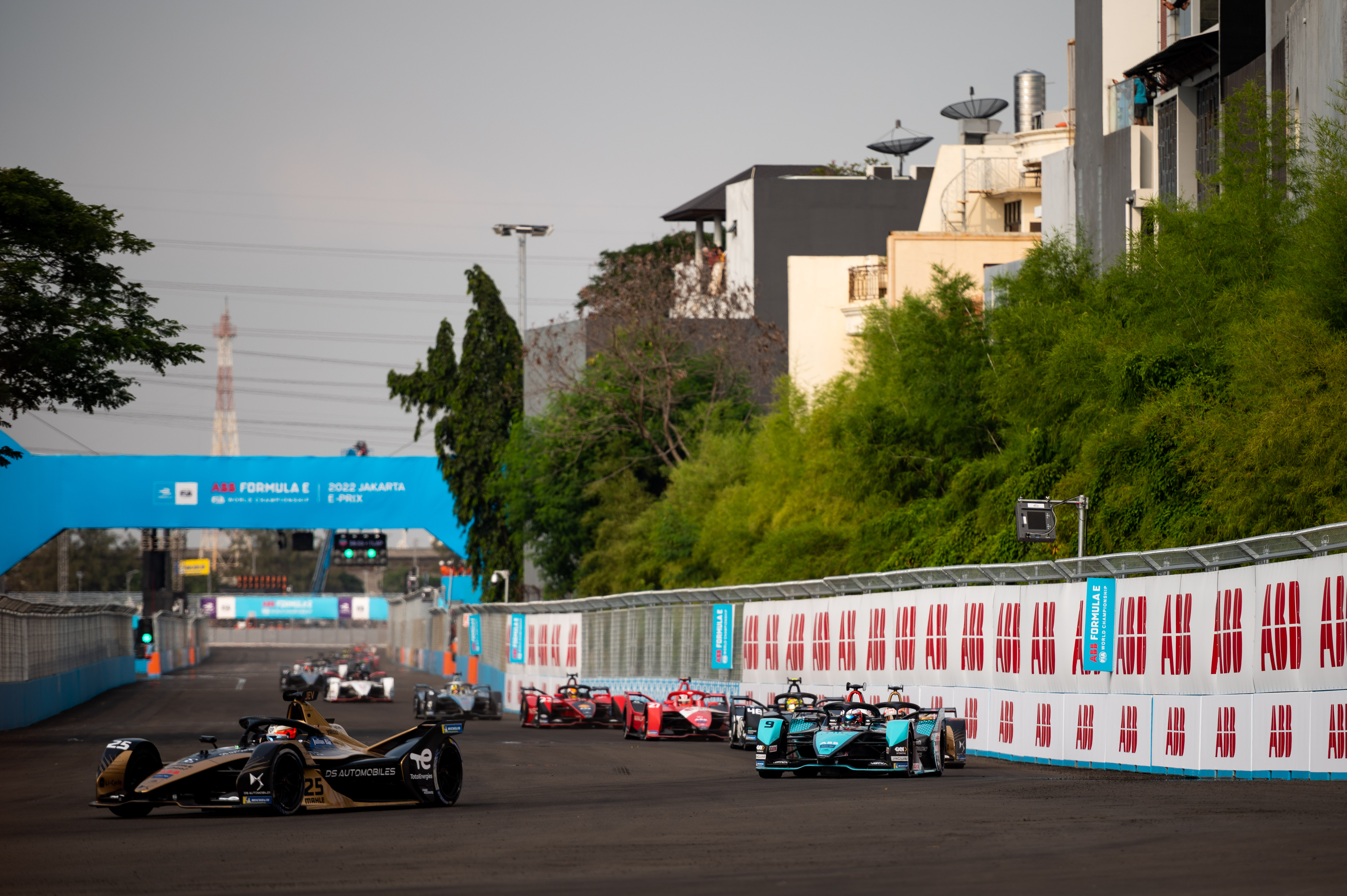 Vergne was having to take his attack mode earlier in the race as part of the management of his battery temperatures.
Evans was able to wait longer and when he took his second and final attack mode he came out ahead of Vergne's team-mate da Costa and dispatched Venturi's Edoardo Mortara a few corners later.
Those two factors allowed Evans to mount an assault on Vergne's lead. He managed to close onto the back of the DS Techeetah driver but couldn't find a way through before his attack mode ended.
But Evans didn't need it as he made his move to the inside of Vergne at the Turn 7 left-hander and stole the lead.
"It was all just about chipping away at JEV, you have to be really gentle on the car here, you can't really drive it hard here," Evans added.
"You have to be a little bit cautious, I was able to creep up to him and make the move on him, which was good.
"A relatively standard overtake, I got a small run on him, and I opted to go for it, I hadn't passed anyone [in the race] until then, not a genuine move [without attack mode].
"I thought I'd go for it, he didn't defend as hard as I was expecting so it was relatively straightforward as I think he was managing something.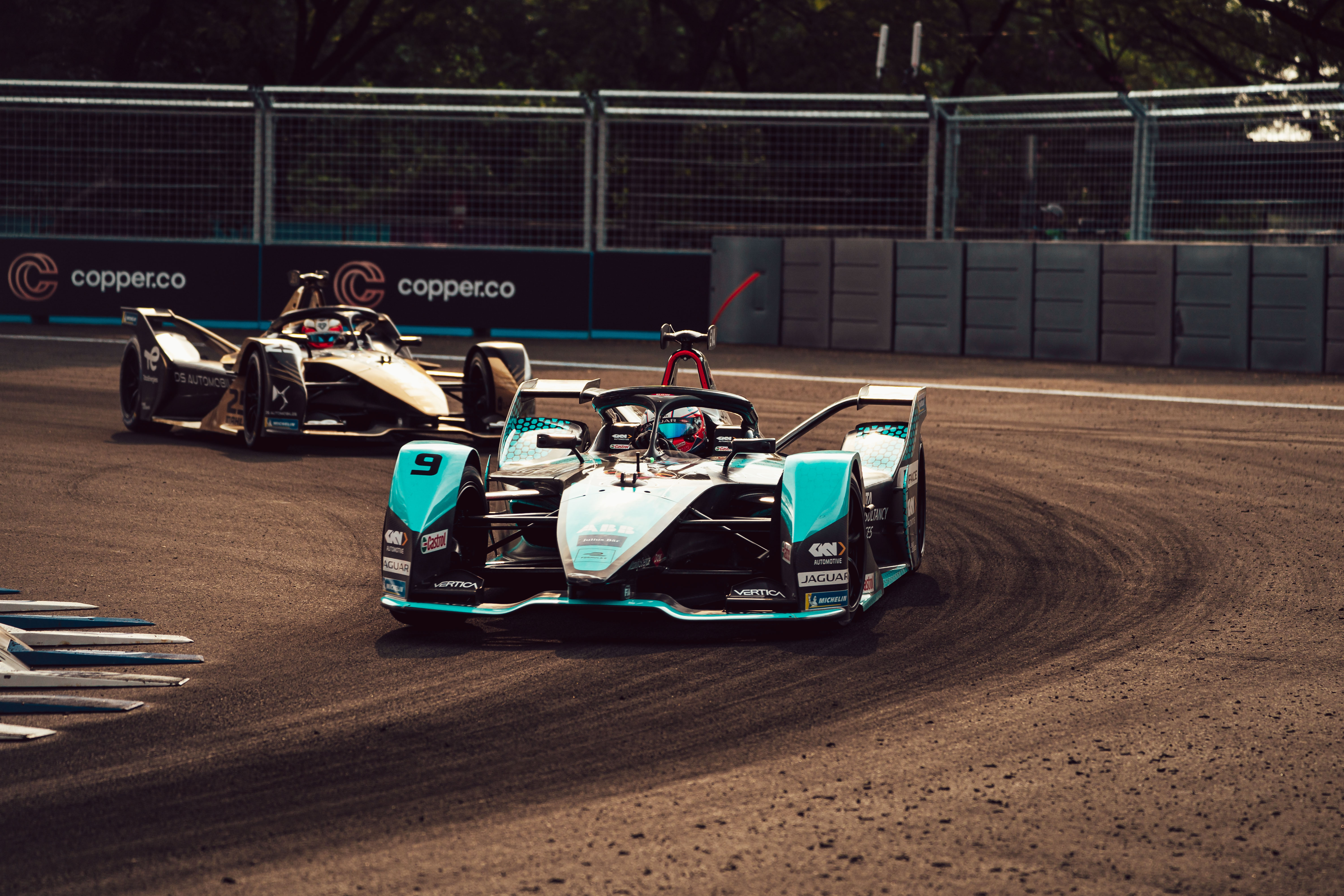 "Obviously when you pass for the lead, it's always a highlight but wasn't the most difficult in the world compared to others I've done in Formula E."
Evans admitted the closing laps were "stressful" as his tyres "hit a cliff" and almost left him vulnerable to a Vergne fightback, but he clung on for the victory.
Vergne agreed with Evans' assessment that battery management is what made the difference and cost him his first victory since Rome last year.
"I'm pretty sure we could have done it better, but we win together, we lose together," Vergne said.
"Today was a day where I felt like I could have won, but for some reason that I don't fully understand now, I could not do it."
Evans's Jaguar team boss James Barclay praised Evans' win and what it showed about the efficiency of the Jaguar I-TYPE 5 package.
"This felt like a really rewarding race win, it wasn't just the race, it was the environment with the temperature and very strong competition," Barclay told The Race.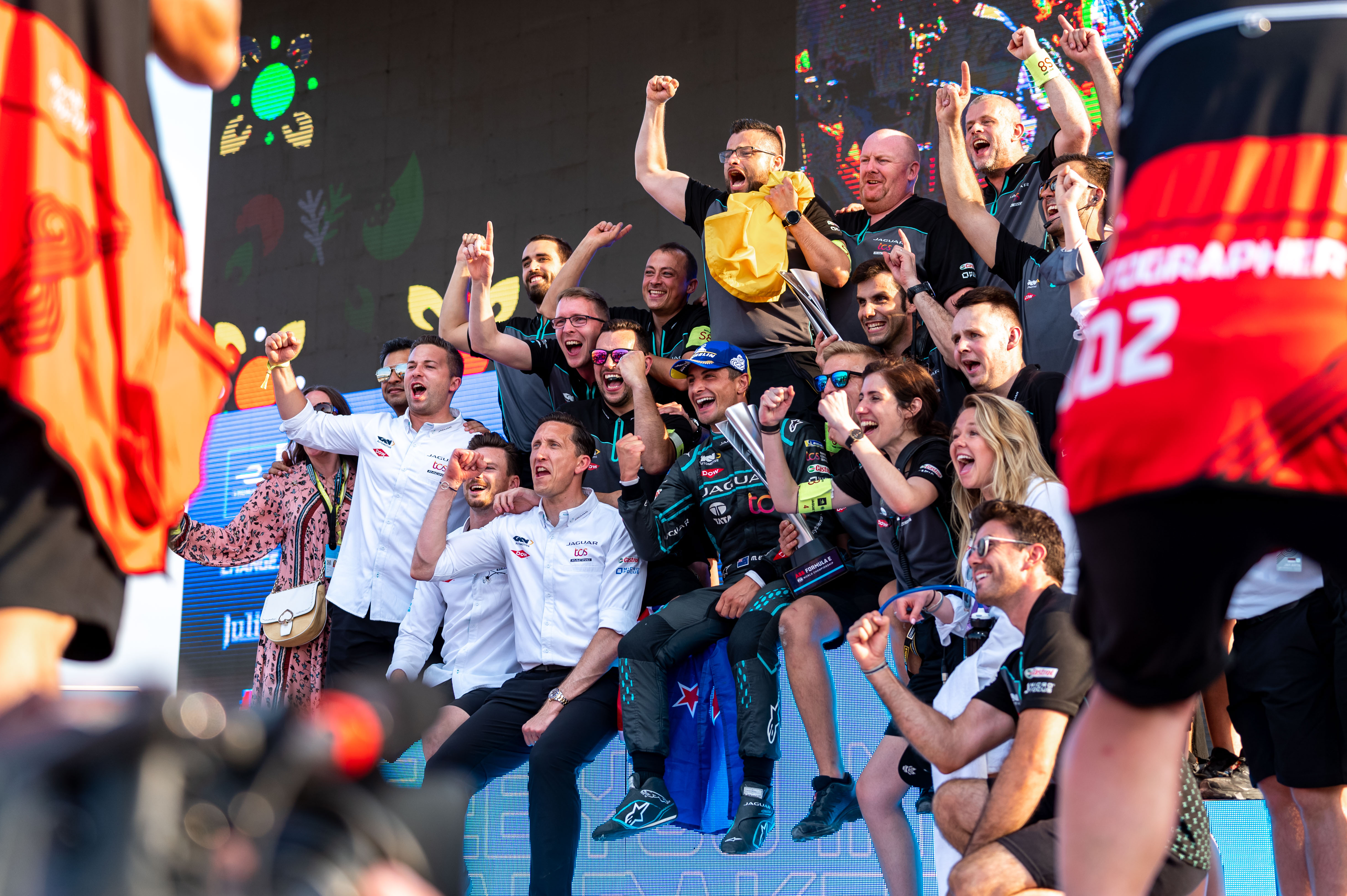 "There's a lot of factors that could catch you out, so it was really rewarding, and as a team, it's important that when you're pushed in all areas of the race, you're able to rise to the top on days like today.
"It means a lot and shows we have a great car, and that Mitch is driving incredibly well."
Barclay highlighted how the 2022 formbook is coming together now there's a less artificial qualifying format and it's leading to more "intense races" between the title contenders.
Evans is right among that title-challenging crop and has progressed immensely since his debut with Jaguar in 2016, according to Barclay.
"Since the first season I've always said Mitch is a driver with incredible raw pace, no doubt about that," he added.
"What's really rewarding to see is just how strong Mitch now is in those racing environments. If you give him a chance, he can really execute a race incredibly well with the team.
"He's absolutely world-class and is showing that."
Evans's Jakarta triumph moves him to within 12 points of the championship lead in fourth place with just seven races remaining.
Vergne is still very much in contention despite his winless streak extending to 20 races, as he's moved to within five points of championship leader Stoffel Vandoorne.