Reigning Formula E champion Nyck de Vries now looks unable to defend his title after his retirement from a bruising Jakarta E-Prix.
De Vries has had a rollercoaster season, winning the Diriyah season opener before amassing just 12 points from the next six races.
The Mercedes EQ driver appeared to turn a corner when he stormed to a dominant victory in the second race in Berlin, but his Jakarta weekend never really got going.
He failed to make it to the qualifying duels for only the third time this season and lined up ninth for the inaugural Jakarta race.
De Vries was on the back of his championship-leading team-mate Stoffel Vandoorne before a messy encounter with Venturi's Lucas di Grassi cost him a couple of places.
While trying to recover he had a second collision of the race with Porsche's Andre Lotterer – for which Lotterer received a five-second time penalty for – and this contact proved to be terminal as it punctured his rear-left tyre.
Contact 💥@Andre_Lotterer forces his way past @nyckdevries!

LIVE timing 👉 https://t.co/UA9ig2D3Mc

🇮🇩 2022 #JakartaEPrix pic.twitter.com/xuxX1P4xvJ

— ABB FIA Formula E World Championship (@FIAFormulaE) June 4, 2022
"He struggled a bit in qualifying with his pace in general, and just didn't quite get a lap together as we know Nyck can," Mercedes EQ team manager Gary Paffett told The Race.
"He had an OK start to the race, and was just behind Stoffel, but then had a coming together with Lucas, he lost another two or three places and lost some time there.
"So then was fighting his way back through, the pace was good, coming past second of two Porsches [Lotterer] they touched slightly and Nyck got a puncture in left-rear wheel from front of Porsche.
"Very unlucky because there are very few sharp things on these cars to puncture a tyre.
"Realistically if he managed to keep going, would have finished in top eight, maybe top six if he'd have been able to work his way forward because the race pace was good from him [as well as his team-mate Vandoorne who finished fifth]."
Paffett called it "quite strange" for de Vries to struggle in qualifying and lamented the couple of incidents that wrecked his race recovery.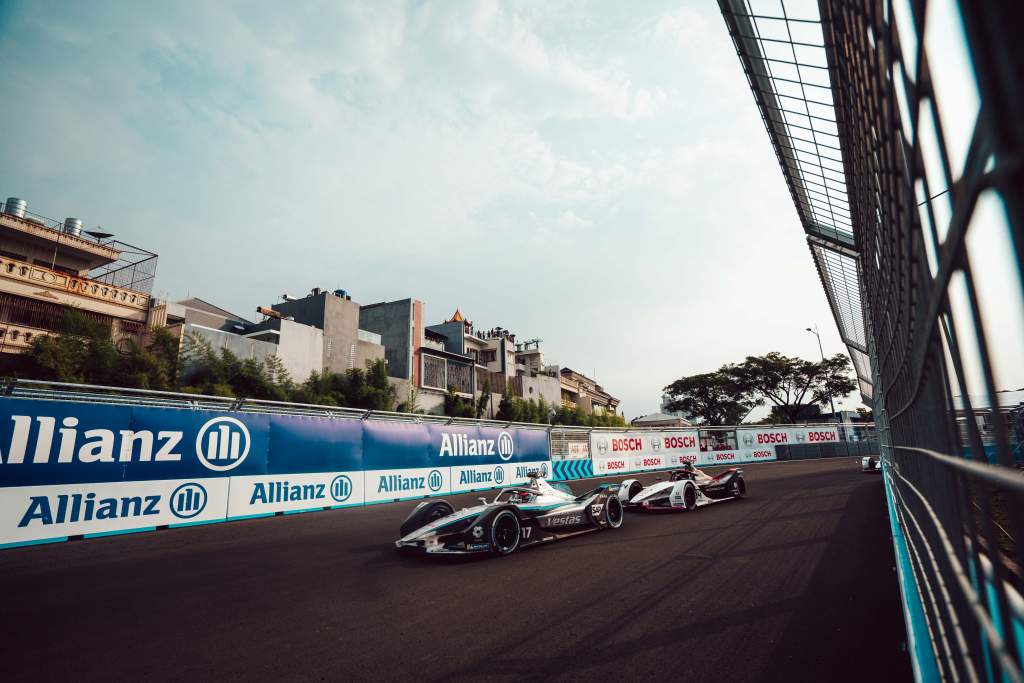 De Vries' title defence has been made trickier by a string of incidents throughout this season.
This was at its worst in Rome where he picked up a grid drop for clattering Pascal Wehrlein in the first race and then lost a points finish because of another penalty on Sunday for an incident with Sergio Sette Camara.
At the next race in Monaco, de Vries lost time tangling with Robin Frijns and ultimately finished 10th while his team-mate Vandoorne eased to victory.
"Yeah he's had a few incidents, maybe a few where he was a bit too aggressive," Paffett added.
"But on the other side, he's had a similar number of incidents where he's been a bit unlucky really, and through no fault of his own he's ended up losing places or retiring.
"He just needs just a bit more luck on his side and find a bit of form in qualifying.
"He can win a race as we saw with the dominant showing he had in Berlin."
It leaves de Vries 56 points adrift of Vandoorne in the drivers' championship with seven races across four venues remaining.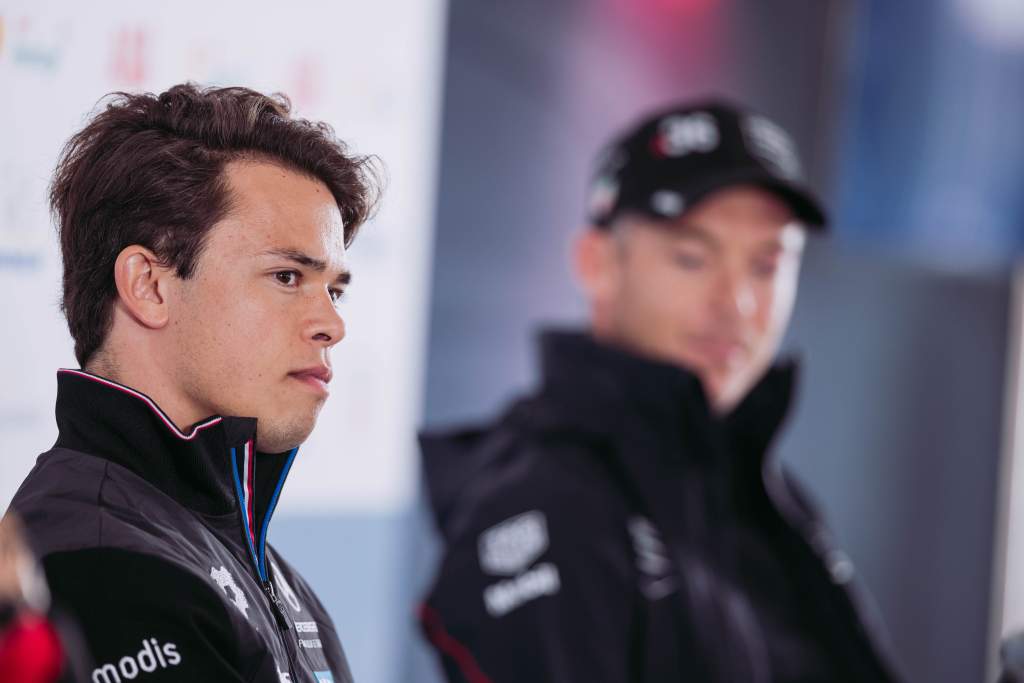 "Yes, it is," Paffett said when asked if his title defence was becoming a long shot.
"With the format, it's a bit less random so you're nearly guaranteeing that the guys around you in the championship should be qualifying near you on the grid.
"But Formula E is still very unpredictable in the races, we still have to take it step by step, as a driver and team you never give up hope.
"We're going to go to Marrakesh, and same as every weekend, we'll do the best we can and score as many points as possible and take it from there.
"He's still got the pace, the race pace was good from Nyck, just a bit unlucky."