"Thank you for your endless positivity, Albert."
That was the heartfelt and heart-warming message from Nyck de Vries to his engineer Albert Lau, as the reigning champion crossed the finish line to take his second victory of a 2022 season that has so far seen more vexation than cheer.
The charming words came immediately after he'd excitedly shouted that he hadn't seen the chequered flag, and perhaps it was a fitting contrast of immediate emotions to illustrate a masterpiece of a turnaround from de Vries and his team in Berlin today.
It was one in which his duck to the inside of polesitter Edoardo Mortara – who swept all before him in qualifying – aided rather than made a victory that was built from the ashes of a frustrating Saturday.
De Vries cut an unhappy figure yesterday after suffering issues relating to a brake split that saw his temperature sky-rocket and a small issue become a big one in the ultra-close top 15 runners.
The issue, one of a material nature, which everyone on the grid experiences to some degree or other, severely affected his ability to be competitive on the anti-clockwise version of the Berlin Tempelhof circuit.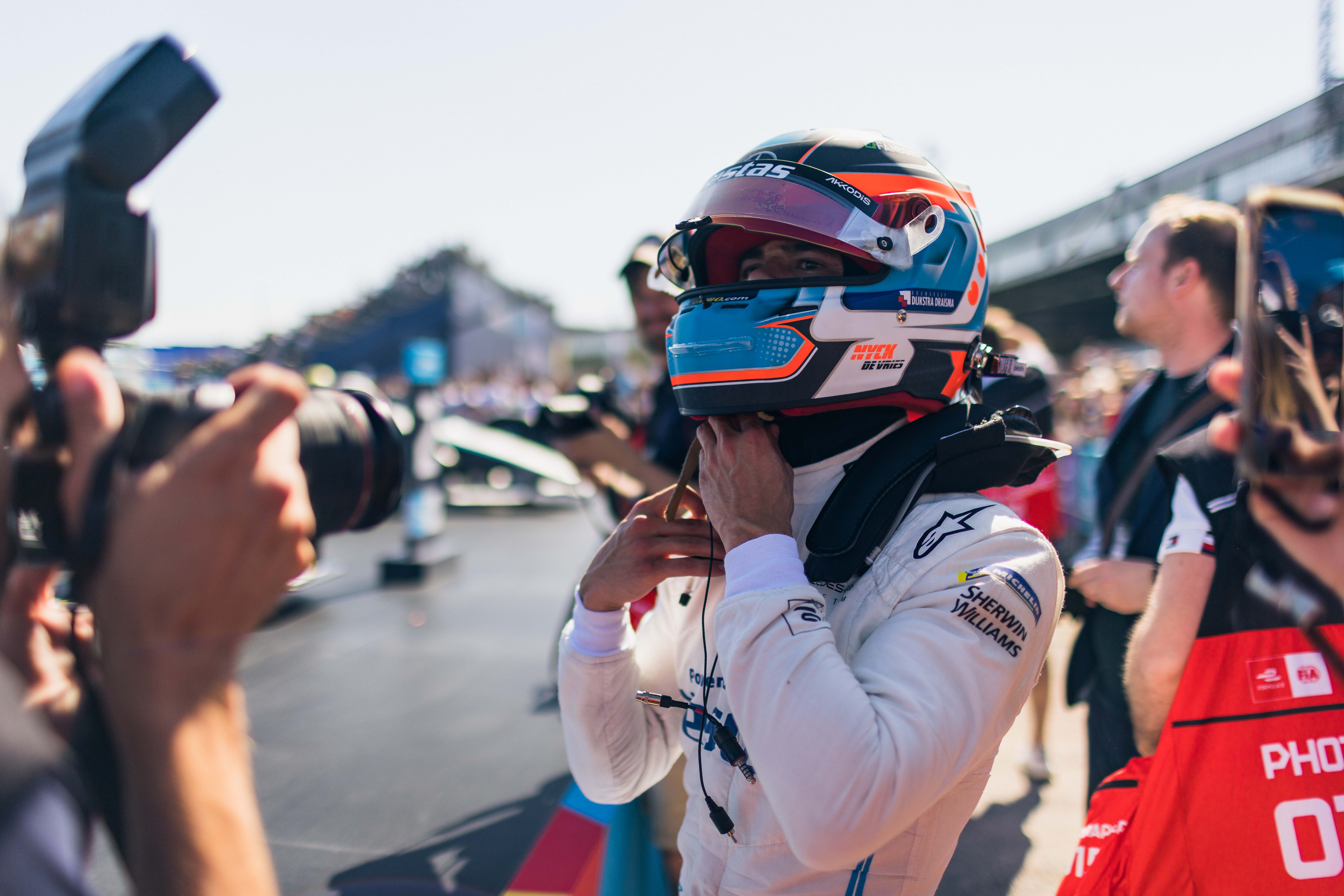 "Yesterday we had a poor set of brakes that were kind of behaving differently but on top of that, the brake duct of the brake disc that was already struggling to wake up [heat up], had got a hit from a piece of rubber, so that amplified our issue today," de Vries told The Race on Sunday.
"So for today, we changed the brake discs."
And after that brake change, de Vries bossed the race from the very first corner when he muscled his way down the inside of Mortara, who was both blindsided by Frijns on the outside and slightly hesitant on the mechanical only brakes at that nascent stage of the race.
The slight contact between the two caused Mortara to suffer some loosened bodywork at the front of his Mercedes Silver Arrow 02 and slightly distracted yesterday's winner.
"I had the entire bodywork like, wobbling," Mortara told The Race.
"It's not a nice feeling as a driver because you can see that you have, kind of, like damage and you know you have 40 laps to do and maybe it can get worse. In the end, I was lucky, and nothing happened.
Mortara went on to describe the Turn 1 move, declaring that he was "not expecting [de Vries] to have a lunge there" and that it was "very optimistic from his side."
"But in the end he made it stick. If I have to be honest he had better pace so, even without the contact, he would have won the race.
"I'm not really angry or whatever at that move. In the end it's still a positive and good result and we will try to get them back in the next one."
De Vries confessed that the move into Turn 1 even "caught me a little bit by surprise but I took it".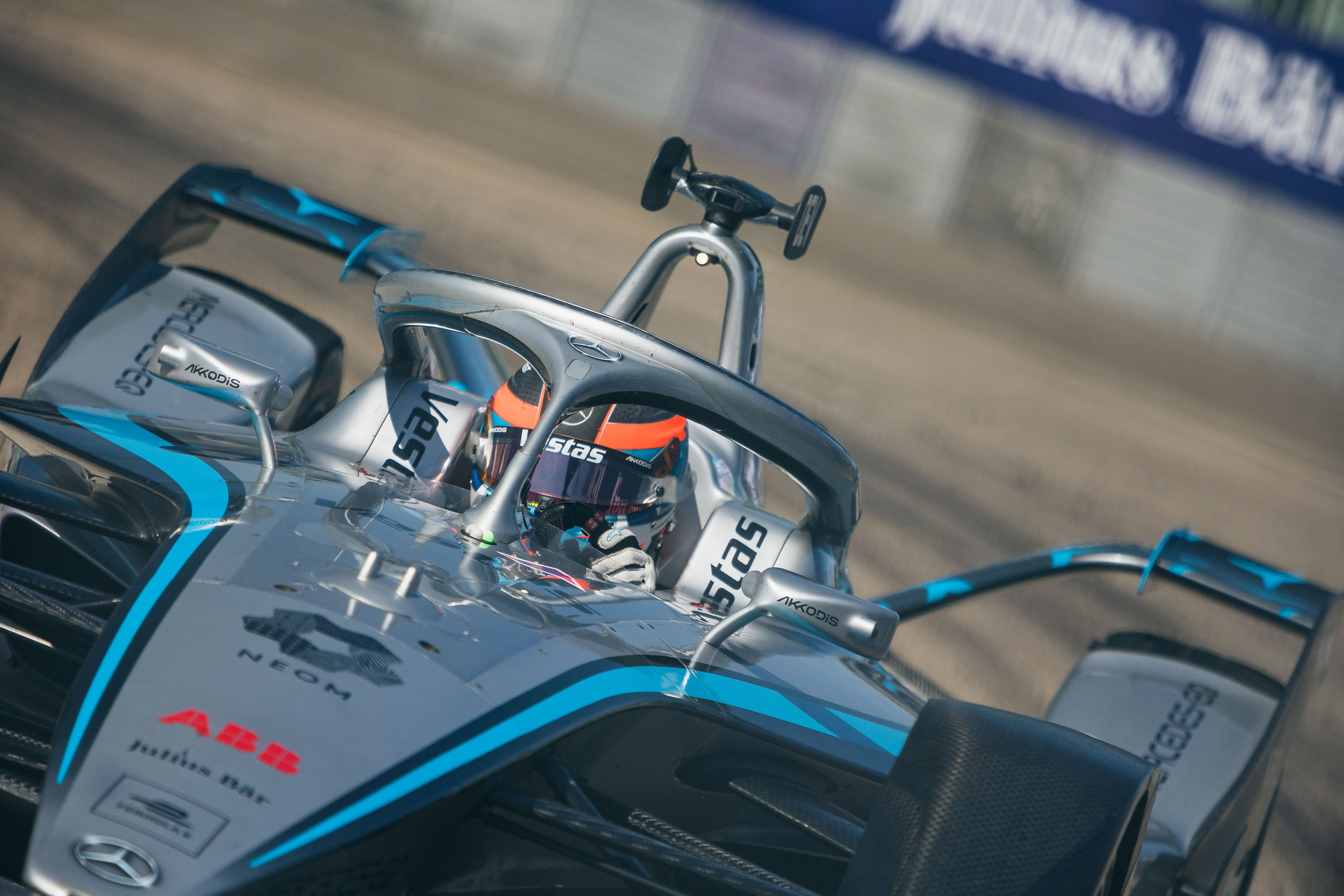 Once de Vries had the track position he was able to conduct a finely judged pace, one that had to accommodate a careful strategy to manage his Michelin all-weather tyres during the full eight minutes of attack boost and hit his energy targets after that period.
This was when the race was really won because with Mortara choosing to go for a later attack mode deployment, he was overtaken by Robin Frijns and Antonio Felix da Costa, giving a bit of breathing space for de Vries.
It also allowed him to open a suitable gap at the front once he had replenished his lead, and it was one which he controlled for the entirety of the second half of the race.
"I think our pace was very strong today, but it definitely helped to kind of, be in command and do your own race," said de Vries.
"I think that makes a huge difference. Today we didn't really need to fight, and you do a clear race, and you keep your tyres and energy under control and then you, you can see the result.
The final laps of a Formula E race are never easy, no matter what gap you've earned. In de Vries' case at Berlin though there was never a doubt he was not going to win the race in the final flourishes of it.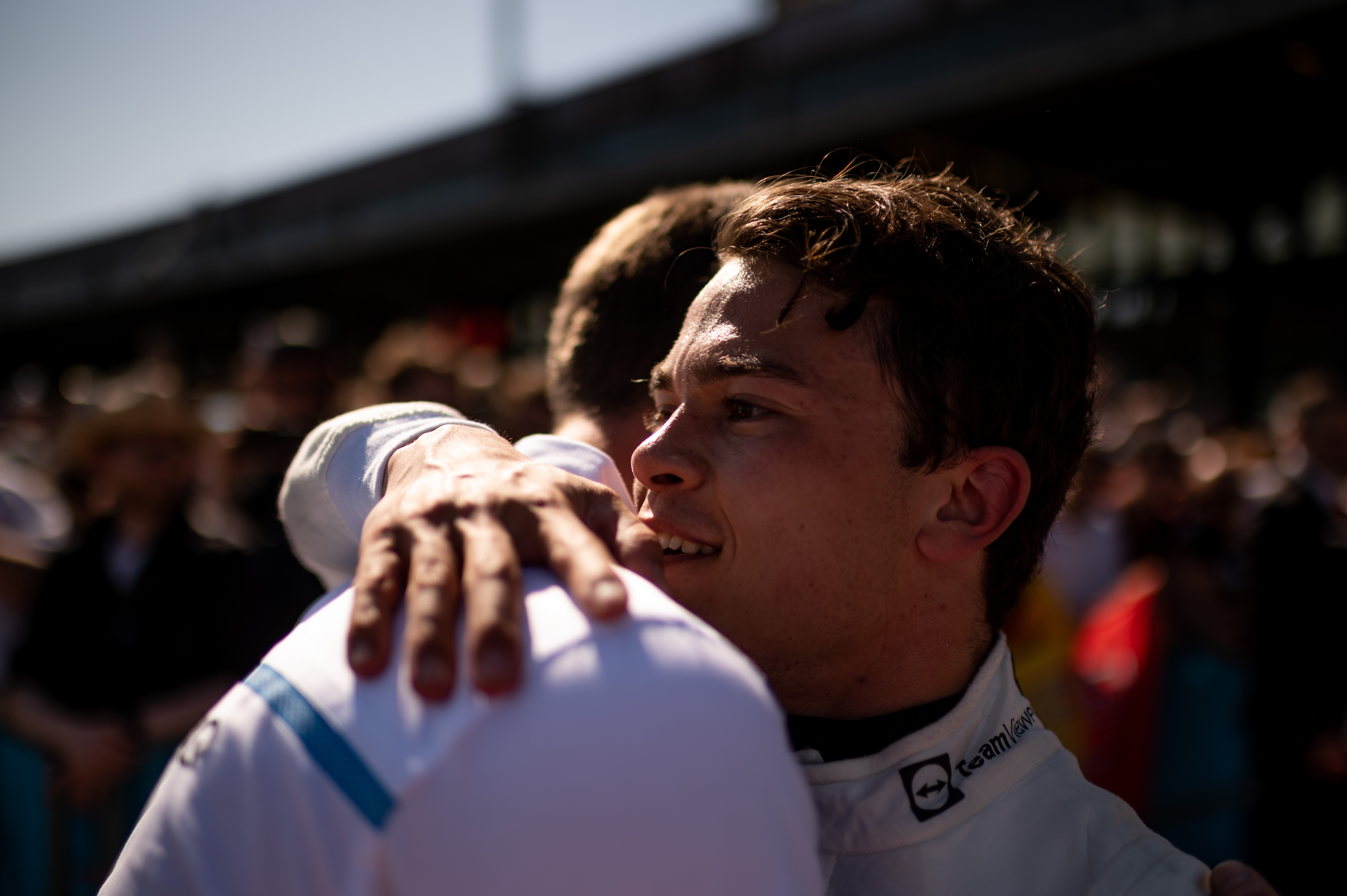 The difficulties of the last three events faded quickly and the "endless positivity" was cashed in to pay back major dividends.
"There is a really tight bond between Nyck, and Albi (Lau) and it has a really positive outcome for the team," Mercedes EQ team manager, Gary Paffett, told The Race.
"What that does is it aids a solid mentality when you don't get results. It kind of banks the motivation a bit more, so that you don't get side-tracked and run into any dead ends with the car set-up wise.
"You can't overemphasise the importance of that dynamic. It's like a few extra kilowatts in the bank."
That it all occurred on the very same ancient and historic Tempelhof surface where de Vries took the 2021 title, seemed entirely fitting.
There was some poignancy too. Mercedes netted a historic 1-2-3-4 result, the first time ever that level of dominance has swept all before it.
It will be the last time the three-pointed star will race in Formula E on home soil for the foreseeable future.
On a weekend when its factory team announced it will metamorphose into McLaren next season, it was left to its drivers and engineers to remind it precisely what it will be missing.