Antonio Felix da Costa was left disappointed at what he described as a "weird" decision for the Berlin E-Prix stewards to take no further action for the penultimate lap contact by Robin Frijns that cost him fifth position in the second Formula E race of the double-header weekend.
Da Costa was defending from Frijns' Audi when the Envision driver hit the back of Da Costa's DS Techeetah almost pitching him into the wall before the breaking area upon entry to Turn 6.
Frijns capitalised by taking the position and held off his former Andretti team-mate by half a second at the chequered flag.
The incident was referred to the stewards, but no further action was deemed necessary to the shock of da Costa and the surprise also of an apologetic Frijns.
"I went to see the stewards and they just decided to not penalise (Frijns) which, for me, is weird," Da Costa told The Race.
The 2019-20 champion didn't suggest the contact was deliberate but suggested that such clashes could "open a really tricky precedent".
"If it's OK to hit someone in the middle of the straight we're going to start seeing some different types of contacts from now on," he said.
Last lap drama in Berlin for @afelixdacosta and @RFrijns 😬

🇩🇪 2022 @Shell_Recharge #BerlinEPrix pic.twitter.com/nhDrgSdYD6

— ABB FIA Formula E World Championship (@FIAFormulaE) May 15, 2022
"I'm disappointed, I just told them (the stewards) I'm disappointed with the decision. But it is what it is.
"Robin was the first one to jump out of the car and apologise ten times to me," added Da Costa.
"So, he admits he's guilty, only they [the stewards] don't see it, so I'm disappointed."
Frijns, who saw his fortunes reversed after a difficult Saturday rooted him to a rare non-points score, was contrite over the collision.
"There was nothing intentional there, there wouldn't be at all," he said.
"He just moved as I moved and I hit him in the back, it was just really unfortunate.
"As soon as I got out of the car I apologised to him because it is not the way you want to gain a position.
"Let's say the stewards gave some luck today, that is all."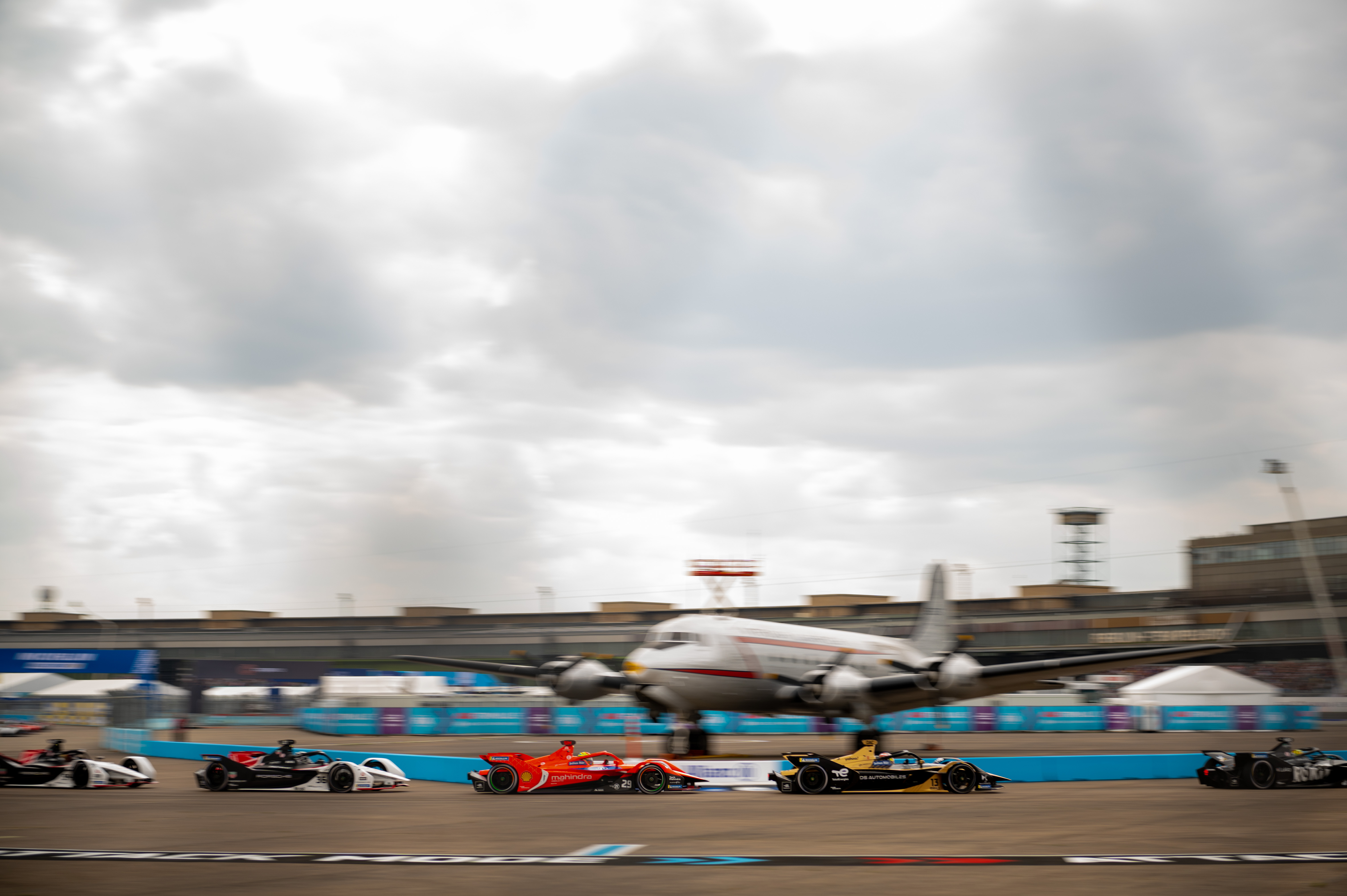 Da Costa was left to rue a race in which he had run as high as second in the opening exchanges once he had cleared a succession of cars on attack mode including Lucas di Grassi, Andre Lotterer, Robin Frijns and Edoardo Mortara.
He praised his team for "nailing the attack mode timings" saying that "I think the team did a great job today on when they told me to go. Strategy wise we nailed it, they nailed it.
"I think we just had the quickest race possible on my side, tried to stay out of trouble and in the end, we came home sixth."
Da Costa, who has been consistently in the shade of team-mate Jean-Eric Vergne this season stated that he would take the time now until the inaugural Jakarta E-Prix next month.
"I always shake the previous one-off, even from yesterday to today, so that's not a problem for me," he said.
"I live well with bad results and yesterday is yesterday, let bygones be bygones. Reset a little bit, I'll go back into the sim to prepare for Jakarta and then fly early, and visit Bali for the first time.
"I'll really be in my comfort zone before the race which is mega and try to perform there."