Regardless of whether Formula E's continuing fraught relationship with calendar consistency damages its 2022 campaign, the series is still dealing with the fallout from its dalliance with permanent racetracks in 2021.
The Race revealed yesterday ahead of the FIA World Motor Sport Council decisions that Formula E faces another long calendar gap during 2022.
With both its planned March race dates falling through, there will be an eight-week pause from Mexico City in February to Rome in April.
Like a dice that just won't settle, the frequently maddening job presented to Formula E Operations in the present pandemic climate seems to be without end.
"In terms of what we've laid out, we have an ambitious calendar where we're trying to do 16 races and go to more cities than we've ever been to before," Formula E's CEO Jamie Reigle told The Race.
While this may be true in absolute numbers, it's worth recalling that in Formula E's first campaign in 2014/15 it also visited 10 different locations – albeit with just one double-header at the season finale in London.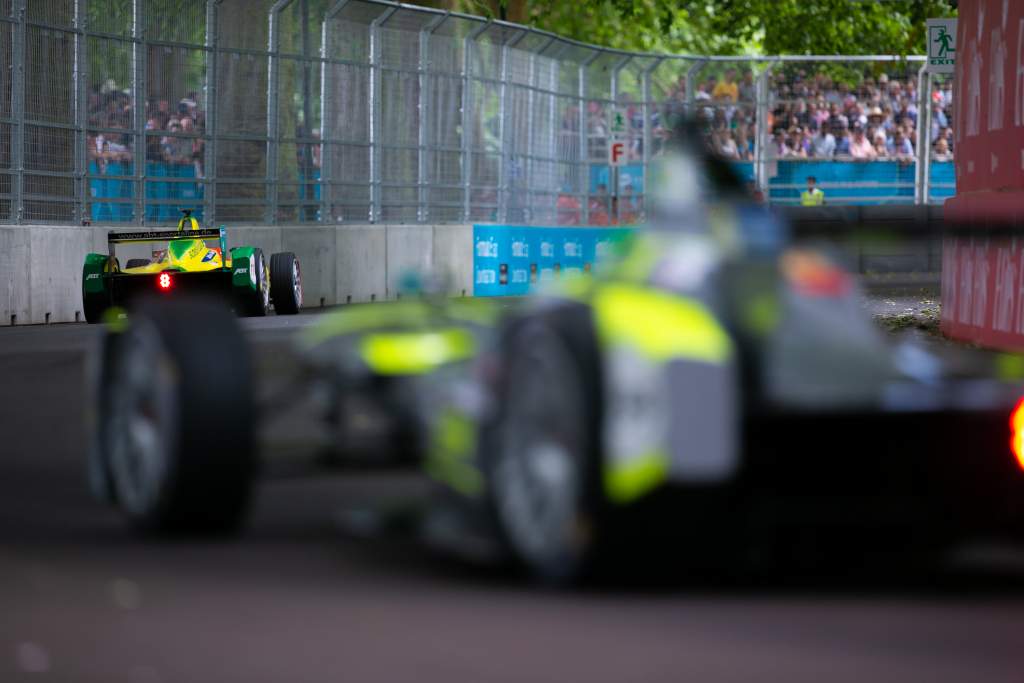 There is no getting away from the fact that the inherent challenge for staging races is a huge one for Formula E. To form a schedule with a city centre or city centre-ish dynamic that suits its DNA is a major undertaking.
Yet, now as a fully-fledged world championship, it simply has to meet these draining demands head-on as it forges towards a third epoch with its Gen3 cars in 2023.
The calendar quest was hard enough to achieve even before the COVID-19 pandemic changed modern life so drastically last year.
The reasons for races coming, going or never happening were already numerous. They ranged from political changes (Montreal and Santiago) through to political strife (Hong Kong) and commercial or operational complications (Rio de Janeiro, Brussels and Bern).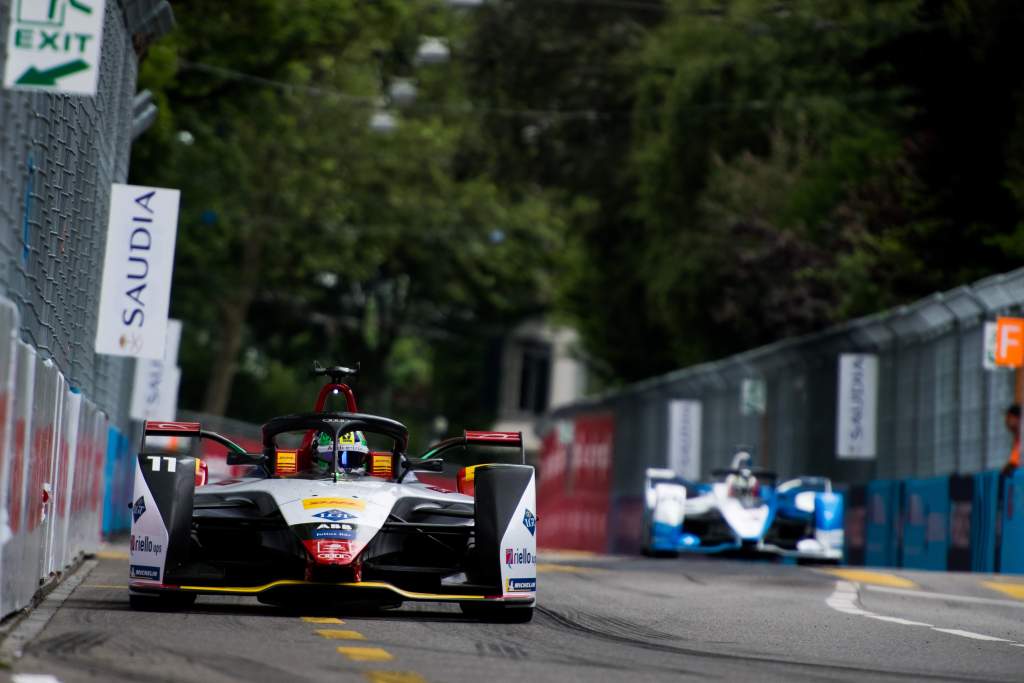 Now, a full-blown pandemic has made racing in the heart of cities even more difficult. Not impossible, but increasingly arduous.
Formula E chief operations officer and deputy CEO Alberto Longo and his strategic event planning team have proved they can move mountains, though. New York City, London and in particular Rome were evidence of this earlier in 2021, while the 'Berlin Six' in the summer of 2020 has to go down as an operational masterpiece.
For 2022, initially at least, things look much better. If all goes to plan, new races on the streets of Vancouver, Jakarta and Seoul will be held, while the event at London ExCeL in late July should be much bigger and better than it was during its tentative first edition last summer.
But that word 'should' is the nagging pejorative term there. For Longo, who has been all but juggling sand to try to nail down races since early 2020, there is really no such thing as genuine long-term planning right now.
The present emergence of the virulent Omicron COVID strain, probably the first of many over the next decade, has challenged FE once again.
Plans for races in Marrakesh and China in March had to be scrapped, although in reality the plans to go to China were always tentative.
But that possible Marrakesh round, that many in the Formula E paddock considered as a crucial link from Mexico City in mid-February to Rome on April 9-10, is now gone, meaning that another lengthy gap, just as the season has started, will to be endured.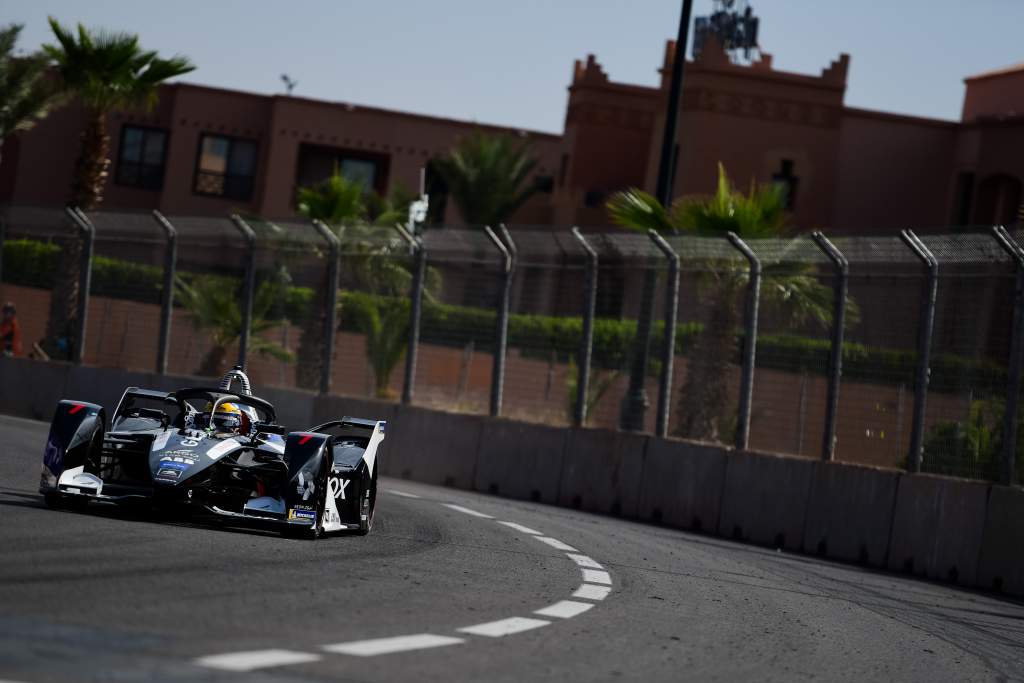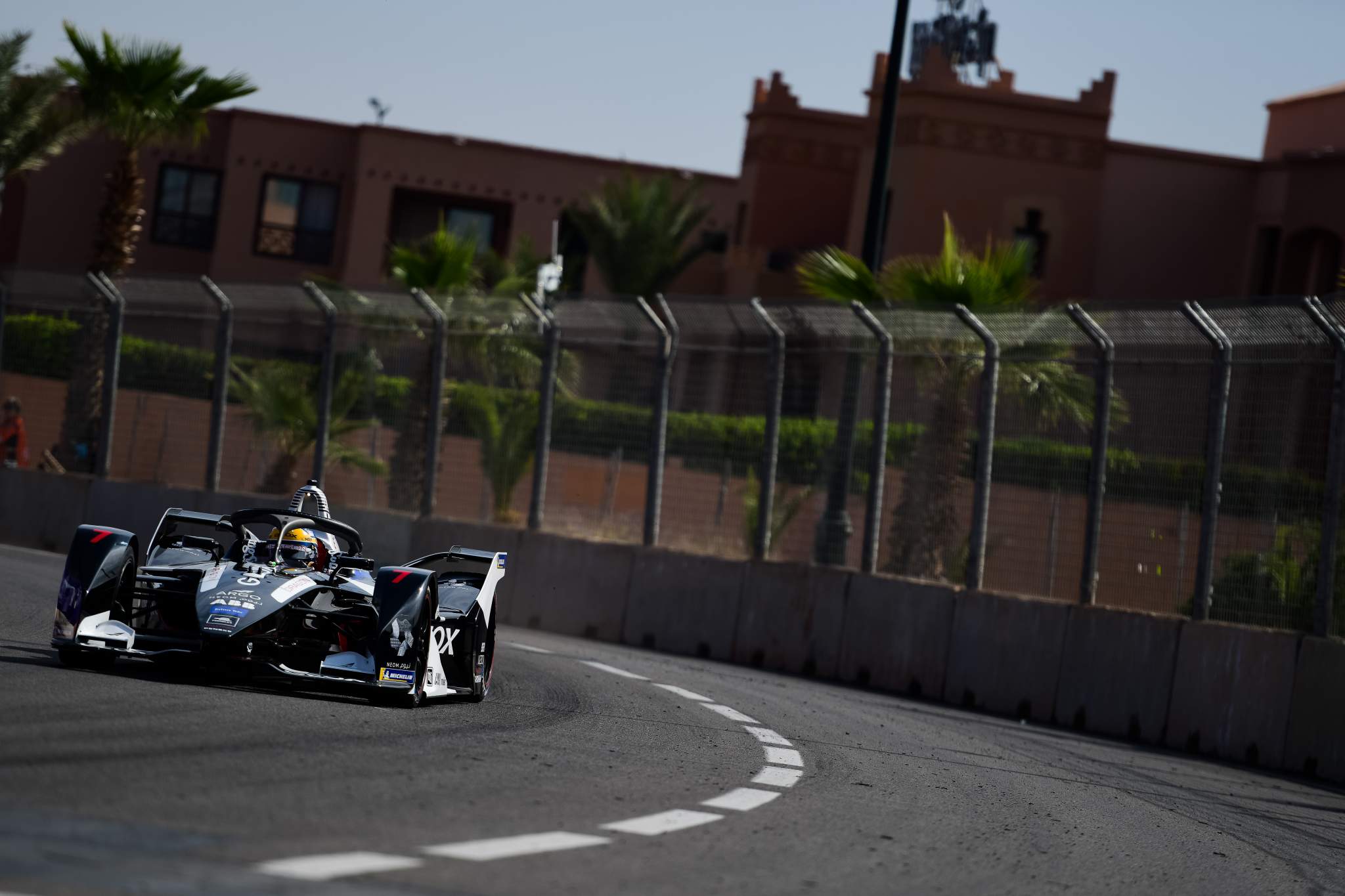 However, Longo told The Race that "the whole FE ecosystem has been very flexible, given this pandemic and this is not going to be an exception".
"They all understand the situation perfectly," Longo continued.
"These COVID times are pretty challenging and difficult to get a stable calendar.
"Hopefully nothing else happens but the situation today is what it is, In three months could be better, or it could be worse."
Mercedes FE team boss Ian James backed up that view when he told The Race that "obviously, while a gap in the calendar is not what we would ideally want, it shows that Formula E is adapting to the ongoing situation with regard to COVID and is still well placed to deliver an outstanding calendar for season eight".
"At the end of the day, having double-headers in great locations such as Rome and Berlin, coupled with exciting new locations [Vancouver, Jakarta and Seoul], means that we can all be very excited and positive about the year ahead," James added.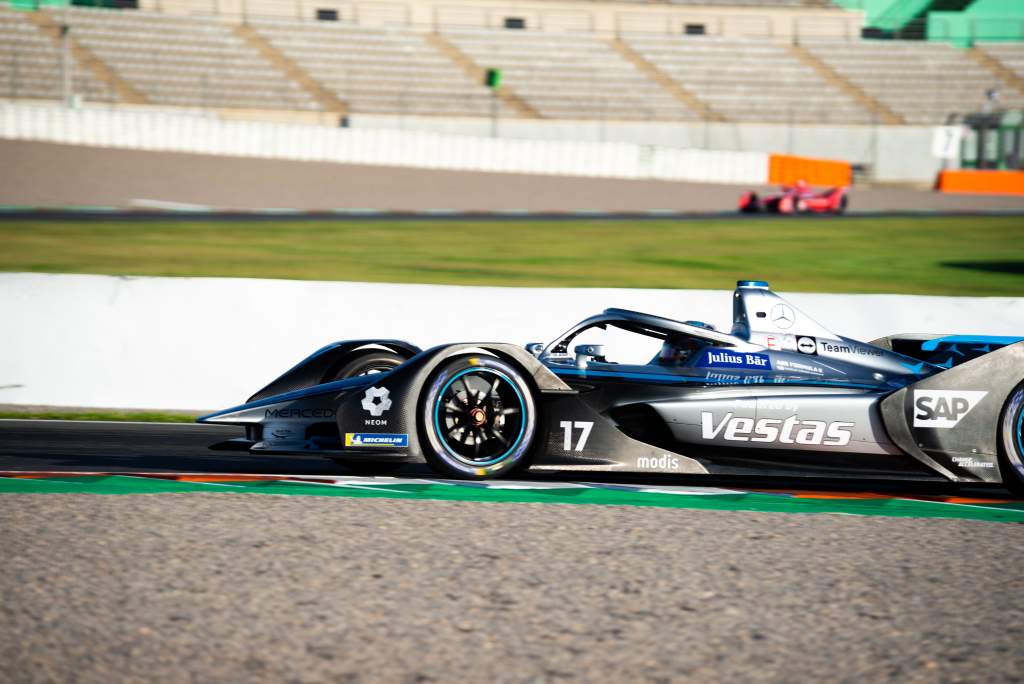 While publicly there is great support for Formula E's predicament, some questions – particularly from partners – will inevitably arise. Questions like if there really was no way to make sure there was at least some FE racing at the prime time, now vacant, when many other series (including Formula 1) are yet to start their campaigns.
In February and early March Formula E has the racing world to itself, a time where it can make inroads via so many eyeballs, but again it won't be on track.
From a TV and media perspective it is destabilising to go eight weeks without any action. Momentum is everything in a growing business like Formula E but the situation is by no means a complete write-off.
The break will at least allow FE and the FIA to properly present the Gen3 car. The Race understands that a programme of launches and activities is already taking shape at FEO and the FIA.
Additionally, there are in fact very few clashes between the rest of its calendar and F1 weekends, with just the Rome and Vancouver races conflicting among the 10 dates.
These will have been factors in allowing the eight-week gap to happen. But it appears that a lack of alternatives was the real deciding dynamic.
When The Race asked one driver at the recent Valencia test if they would be happy to come back to the venue to race again in 2022, the answer was: "I would rather race around a Tesco car park on a wet Wednesday afternoon."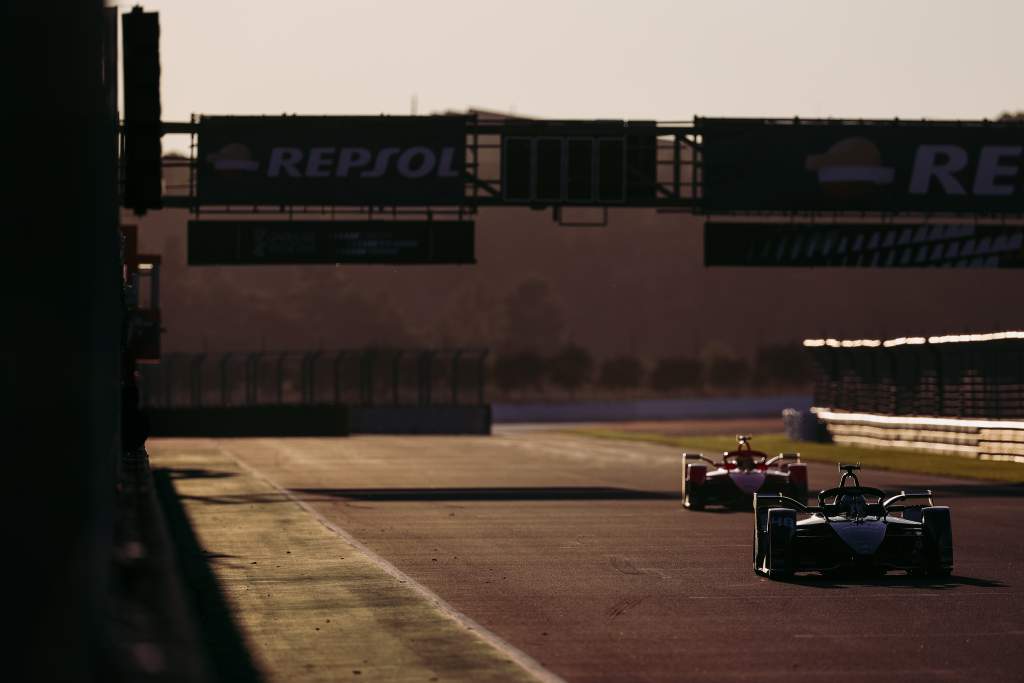 Harsh but fair? This was just an irreverent aside, but one said through a half-smile only. The dalliance with permanent tracks backfired in 2021 – most spectacularly in the farce around energy deductions in the first Valencia race – and won't be repeated anytime soon.
Exacerbating this standpoint is outgoing FIA president Jean Todt, who is reported to have quashed any notion of Formula E racing on permanent tracks while at the private Gen3 unveiling at, of all places, Valencia last month.
This has made it more difficult for Longo and his team to look at credible alternatives for March and any suitable 'sub' races should the travel restrictions get worse before they get better in some territories.
Yet some questions still remain, particularly in Asia where, Jakarta apart, Formula E has a void to fill after almost a three-year absence now.
Why, for instance, has the made-for-F1 part street track facility in Hanoi, Vietnam not been fully scoped out for future FE possibilities?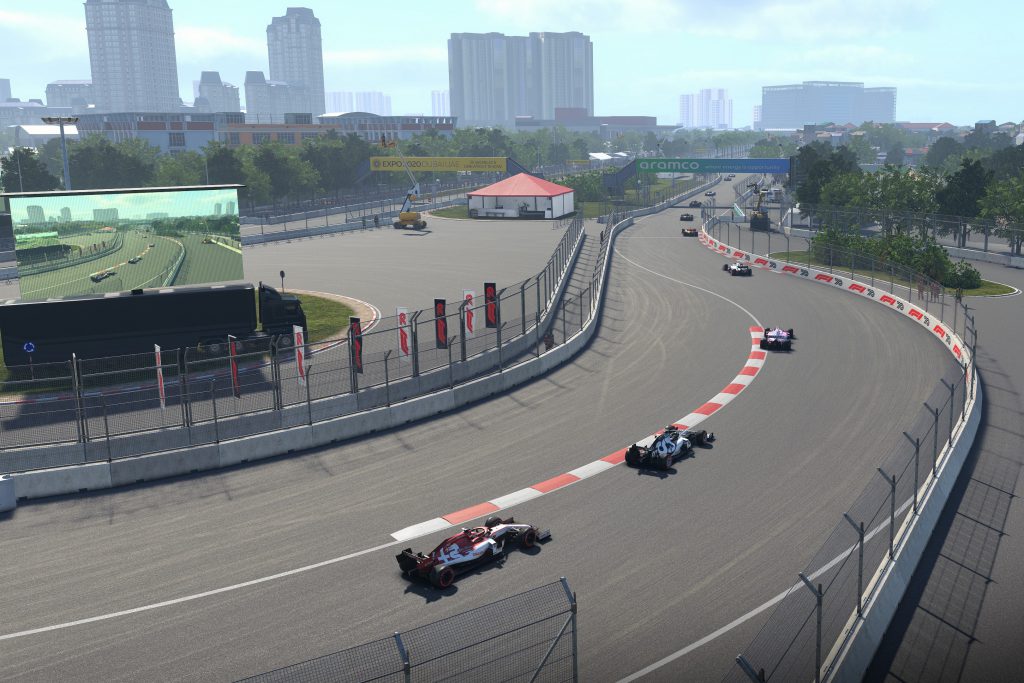 At present, the feeling is that Formula E is confident it can pull off a reasonably eclectic calendar this year and push ahead with a mooted expansion in 2023, the year when the new Gen3 cars will add more than just a frisson of flair to proceedings.
Before then, Formula E should fulfil its diverse and exciting schedule. But even if it has to adapt once again, it may have to try to load that dice a bit more to ensure no further lengthy cavities like the February to April break form again.