The class of 2022 Formula E rookies have an impossible task to follow from those that went before them in 2021.
Last season's debutants ended up taking three wins between them, Jake Dennis in Valencia and London and Norman Nato in Berlin; three poles – two for Nick Cassidy in Rome and New York City and one for Dennis, a precursor to his dominant Valencia win; finally, Dennis ended up being a genuine title contender to boot.
It was an impressive collective return.
None of that is going to happen in 2022. This is partly because the changes to the qualifying format will make occasional heroic feats by the less competitive teams now only occasional, if at all.
The fact that two of the three rookies are with teams that are not expected to trouble the points-scorers too often will naturally also be a major factor.
Generally, the odds are against Oliver Askew, Dan Ticktum and Antonio Giovinazzi shining as their forebearers did last season. But it won't be for the want of trying, and in these three, the fighting instincts of each have been honed and sharpened in their own individual ways after a difficult last few seasons in other categories.
---
How the rookies performed in FP1 at Diriyah
Dan Ticktum, 13th, 0.883s faster than his NIO 333 team-mate Oliver Turvey
Antonio Giovinazzi, 20th, 0.483s slower than his Dragon Penske team-mate Sergio Sette Camara
Oliver Askew, 21st, 1.929s slower than his Avalanche Andretti team-mate Jake Dennis
---
Oliver Askew – Avalanche Andretti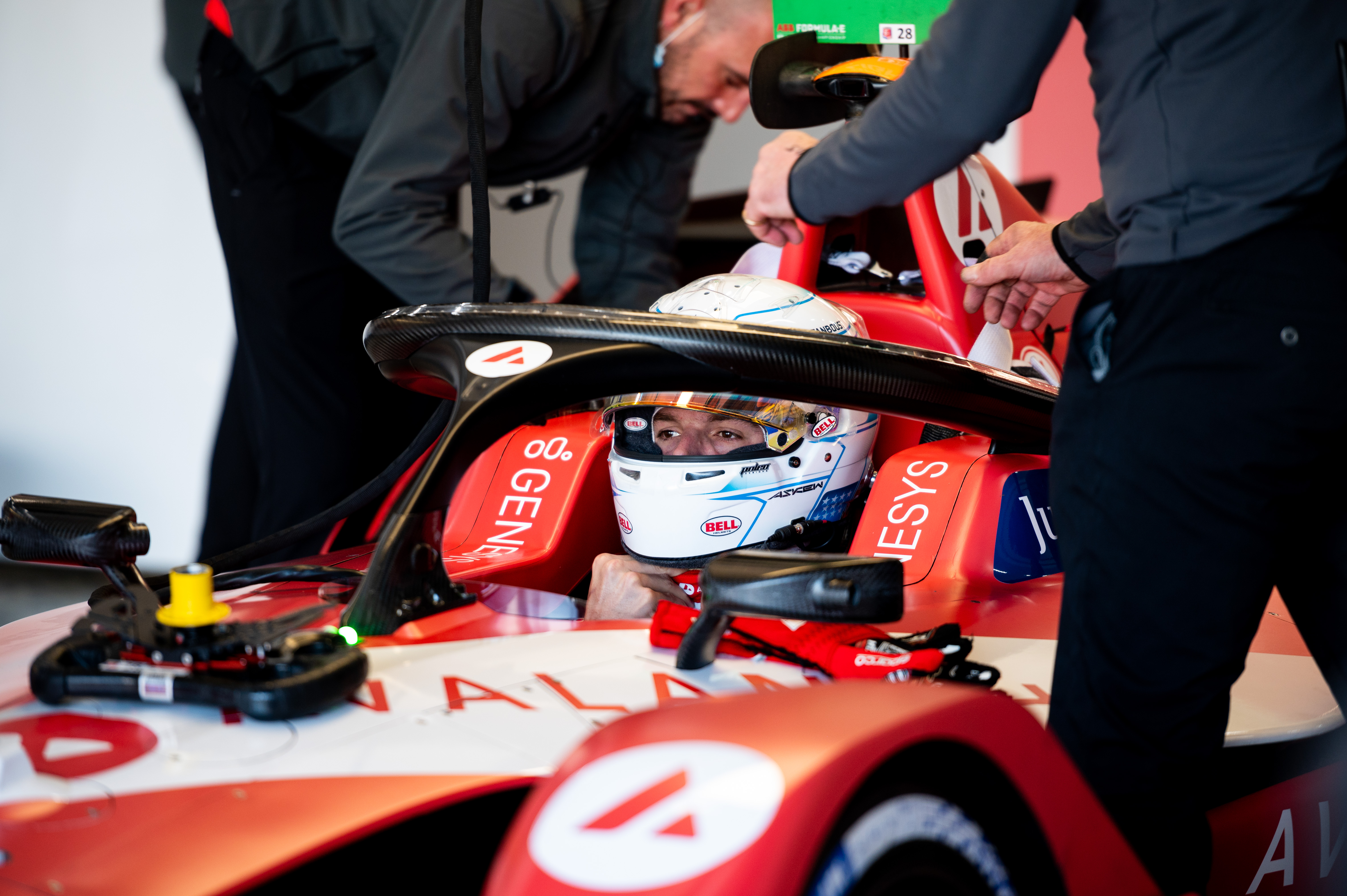 Of the trio, Askew should be a clear shoe-in to get the unofficial rookie honours in 2022.
A positive Valencia test at the end of 2021 was a good start for the former Arrow McLaren SP, Ed Carpenter and Rahal Letterman Lanigan IndyCar driver. We know he's quick and we know he can fight back from adversity, both traits that will stand him in good stead in what is sure to be an energetic dive straight into the deep-end.
Most of the odds are against Askew. He's coming into a newly-structured team, albeit with a large retention of staff and a known technical package. But that is offset hugely by the majority of the field having at least one year's experience with it.
Had the old qualifying system remained, Askew could have had a shot of at least some of Jake Dennis' heroics last season. That will now be so much more difficult. So, what are his targets for the season ahead?
His team boss Roger Griffiths reckons that Askew has to "show he is the best newcomer out there" and "if he doesn't do so well, it won't be for a lack of work or trying. He's definitely very engaged in the programme".
But when you consider those two other rookie drivers are from the two least competitive teams right now then actually his objectives surely have to be much higher.
Askew will likely be in the thick of the action in the opening five or six races and like every driver new to Formula E will come unstuck on occasion. If he cannot get too suckered in and does what Dennis did so deftly last season by largely keeping out of terminal scrapes, then a handful of points by mid-season would be a very decent haul.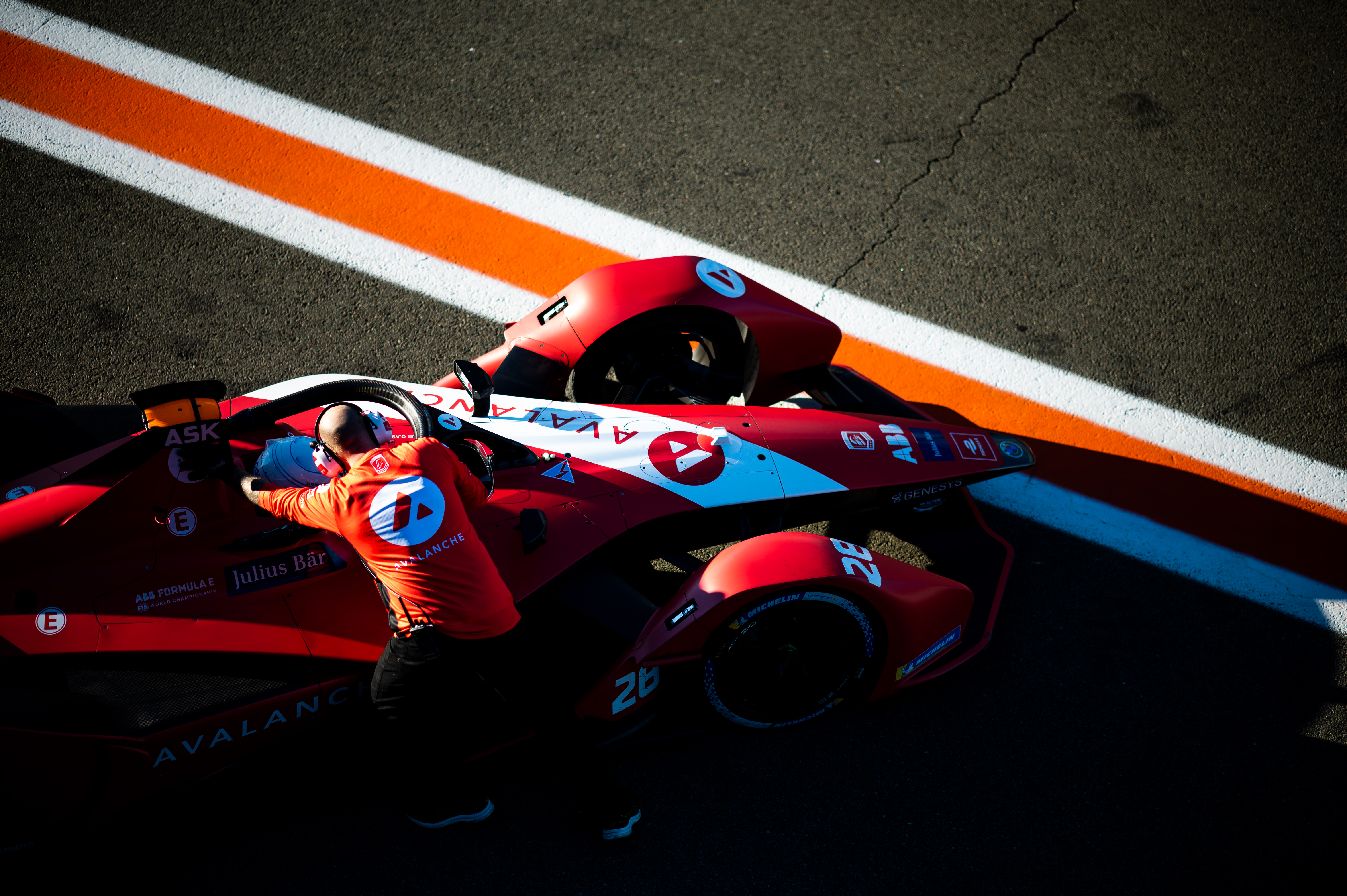 Another major plus points for Askew comes in the shape of former Audi DTM and Formula E engineer, Daniel Grunwald, who has vast experience in working with Daniel Abt and Rene Rast in recent seasons.
He was highly regarded by many at Audi and beyond and is a major asset for Andretti as it re-calibrates as a true independent for one season with BMW before a touted switch to Porsche power in 2023.
There is every reason to suggest that Askew is here in Formula E for the long haul. He is aiming to for a semi-permanent base in Europe (where he has relatives through his Swedish mother) and has fully immersed himself in the Avalanche Andretti team.
A bedding-in season with a decent points collation and the occasional later season nibble at team-mate Dennis should be entirely doable.
Antonio Giovinazzi – Dragon Penske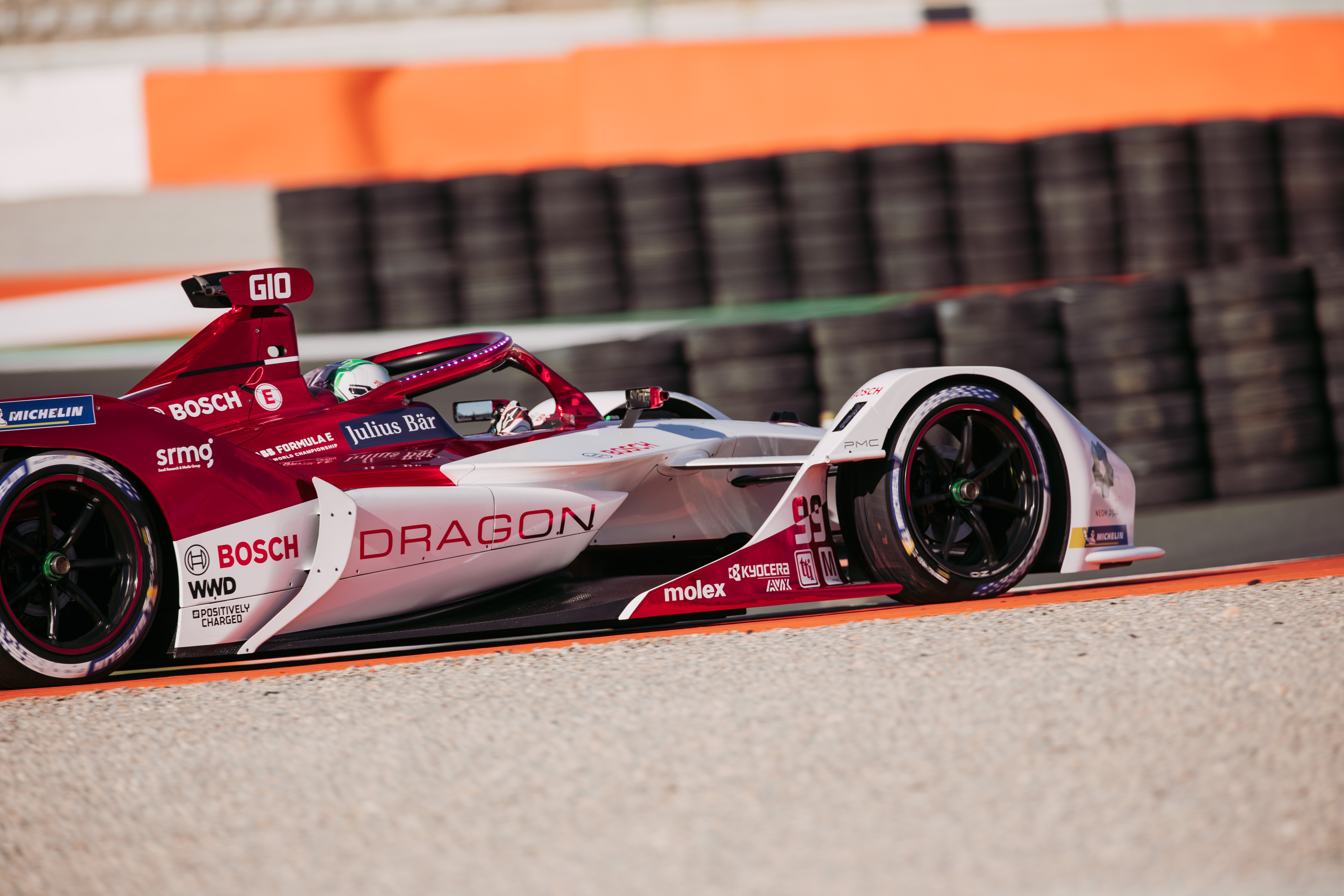 Giovinazzi's signing for Dragon Penske was on one hand a major surprise but on Jay Penske's a potential masterstroke.
It's unclear at present whether the ex-Alfa Romeo Formula 1 driver's signature was part of a grander scheme that could include plans for when DPR becomes a customer team in 2023.
Will it matter that much anyway if Giovinazzi finds racing towards the back in Formula E less appetising than racing at the back in F1?
That sounds overly harsh, but such is the reality. Giovinazzi will have his work cut out to acquire points this season through a combination of factors that include little evolution of the Penske EV-5 through a set homologation, the usual Penske technical staff cycles and the limitations of shock results in the new qualifying format.
Frankly, you'll find some observers in the paddock speculating that Giovinazzi will not finish the season with Penske, such will be the trough in which he finds himself in.
That is definitely a prospect and it's one that Brendon Hartley and Nico Mueller found themselves in, in 2019 and 2021 respectively.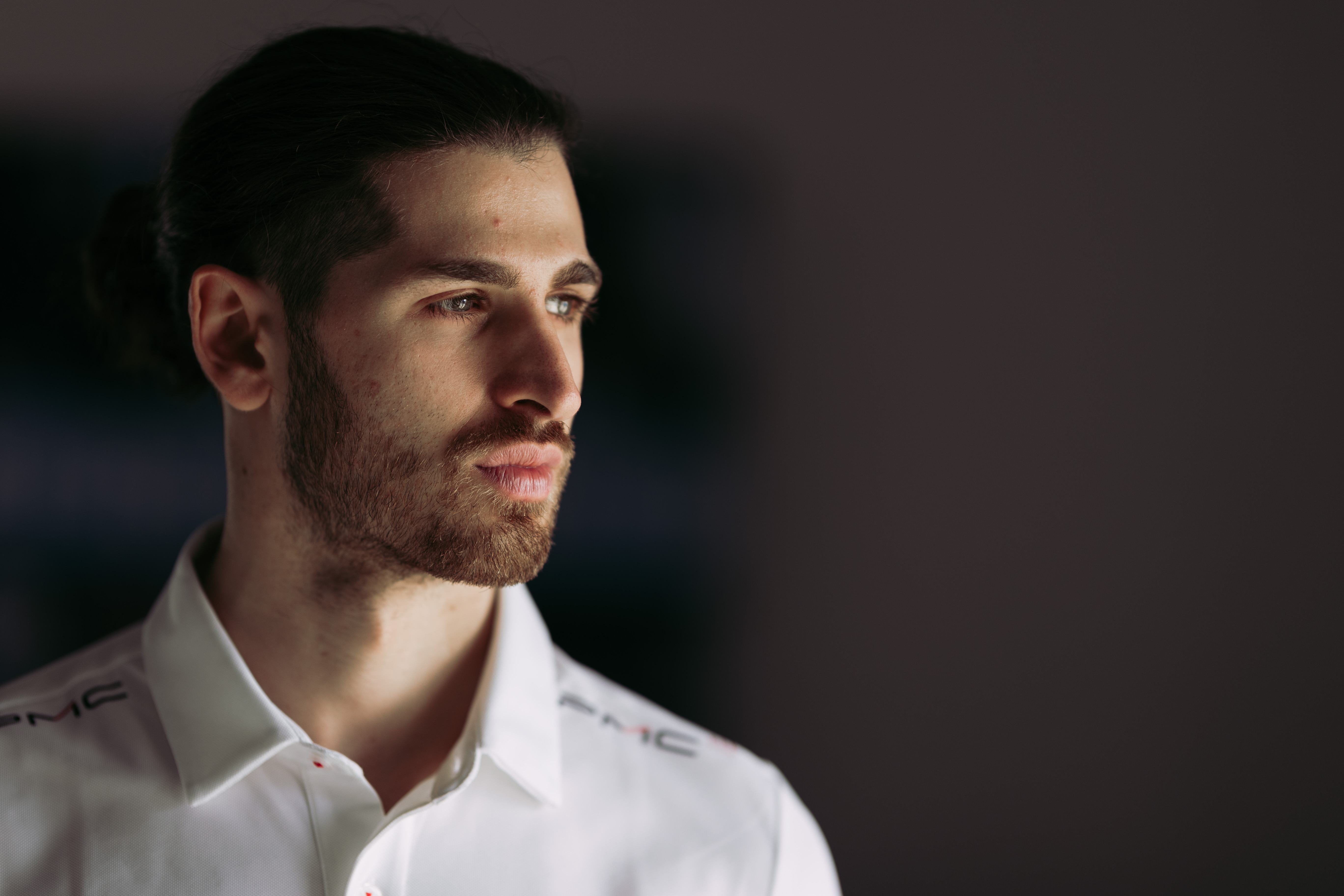 But the very early signs are that Giovinazzi has left any discrepancies between the biggest team he's worked for, in Alfa, to the smallest, in DPR, aside. There was just clinical professionalism at the Valencia test which came just a few weeks after he put pen to paper.
It would be natural in a sense for Giovinazzi to be at least a little demotivated as his F1 chapter has likely come to a close. But word from the Dragon camp is that he's showing no outward signs of such negativity and that in fact he's channelling a Vergne-esque realisation that he can be reborn as a professional career driver in Formula E.
Formula E is unlikely to be Giovinazzi's only work in 2022, with probable Ferrari simulator time keeping him busy in between events too. Right now, his competitive focus is firmly on Formula E, learning the ropes and working on getting on par with team-mate Sergio Sette Camara.
Whether or not he can ride out the tough times that are coming his way in the next season will be entirely up to him.
Dan Ticktum – NIO 333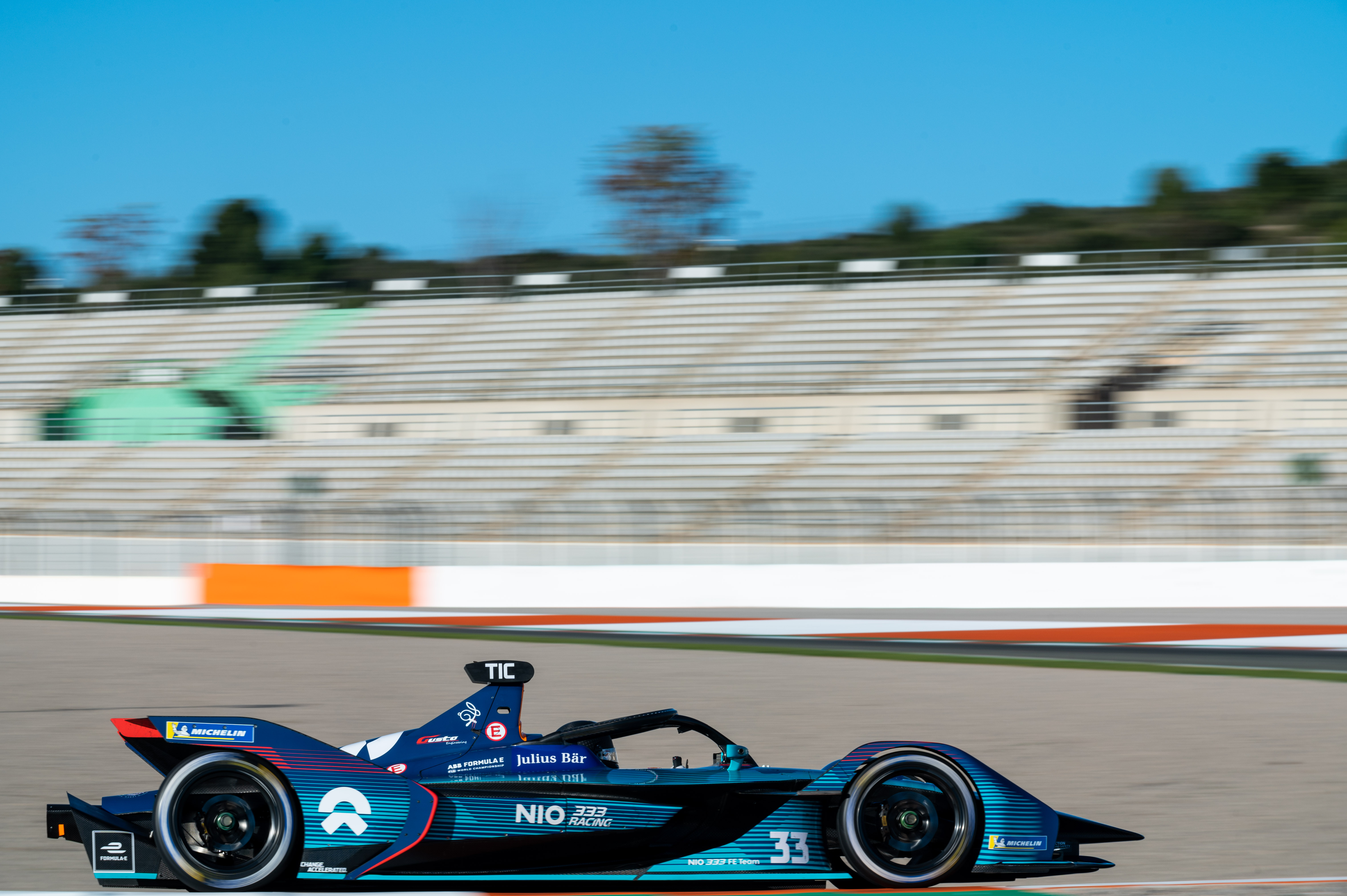 Back in September, long before Dan Ticktum signed for NIO 333, I wrote that he was exactly the kind of driver Formula E needed at this stage of its history.
This wasn't any intentional fire-starter article – it was based on seeing Ticktum in action in his junior career and surmising that if Formula E could embrace him then perhaps it would be a reciprocal thing.
The inevitable social media 'shock and roar' comments predictably came and went. At that stage, there was every chance he was going to join Sette Camara at Dragon, but when that burned itself it out, Tom Blomqvist's former berth became Ticktum's.
The late nature of the deal and more team management, strategy, and HQ location changes at NIO 333 mean that Ticktum will need at least three events just to get into any kind of competitive shape.
Patience hasn't yet been a personal virtue of Ticktum's career, but this is the perfect opportunity to learn. He has a good team beneath him, ambitious owners and if he continues to apply himself fully he will probably get a crack at the Gen3 development programme.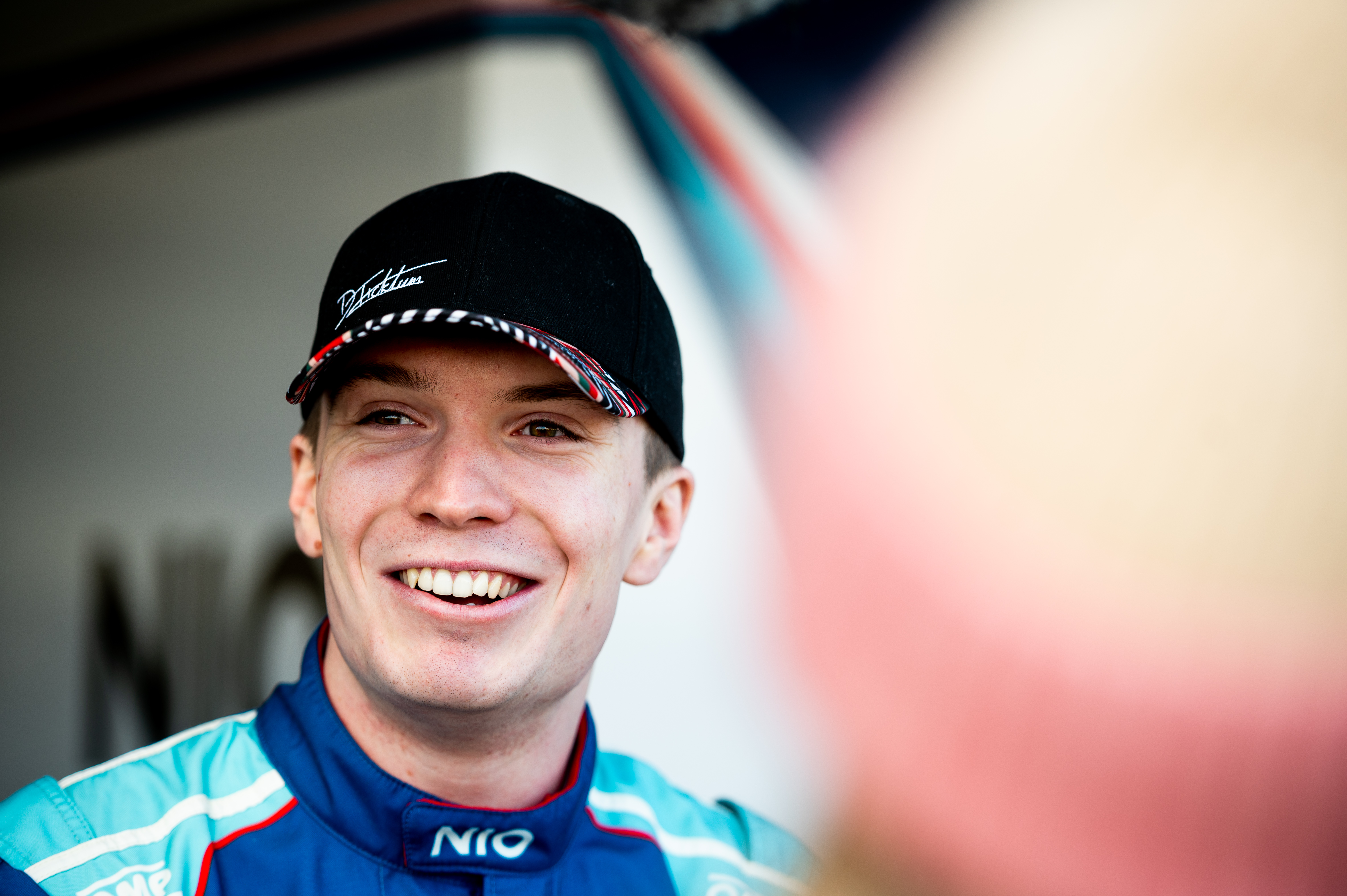 This is significant, because a bit like Giovinazzi, if Ticktum can swallow the pain of the upcoming season in terms of out-and-out results, then the quicker and more nimble Gen3 design might be right up his street.
That could be a significant juncture in his career and one that, if he gets it right, might finally be the making of one of racing's most divisive figures.