Formula E CEO Jamie Reigle is set to be replaced in his role after almost three and a half years at the helm of the all-electric world championship, The Race can reveal.
His replacement will likely come from the wider Liberty Global structure that owns Formula E.
The Race understands that Reigle is likely to be part of a transitionary phase into the next CEO during the remainder of the season, although it is yet to be decided if he will attend races in this capacity.
Two names that have come to the fore as a possible new CEO for Formula E are ex-chief operating officer at Virgin Media/O2 and current chief development officer of Liberty Global Jeff Dodds and Andrea Salvato who already sits on the board of Formula E as a director.
Dodds recently left his role at Virgin Media/O2, posting on his LinkedIn page that "about a year ago, I had a chat with the business about wanting to take on a new challenge".
He continued to confirm that he was "really excited that I'll shortly be starting as the new CEO somewhere else. Sadly, I'm not able to announce where yet, but as soon as I'm able to do so, I will".
Salvato sits on the board of both Formula E as well as Virgin Media O2, which is the UK joint venture of Liberty Global and Telefonica S.A.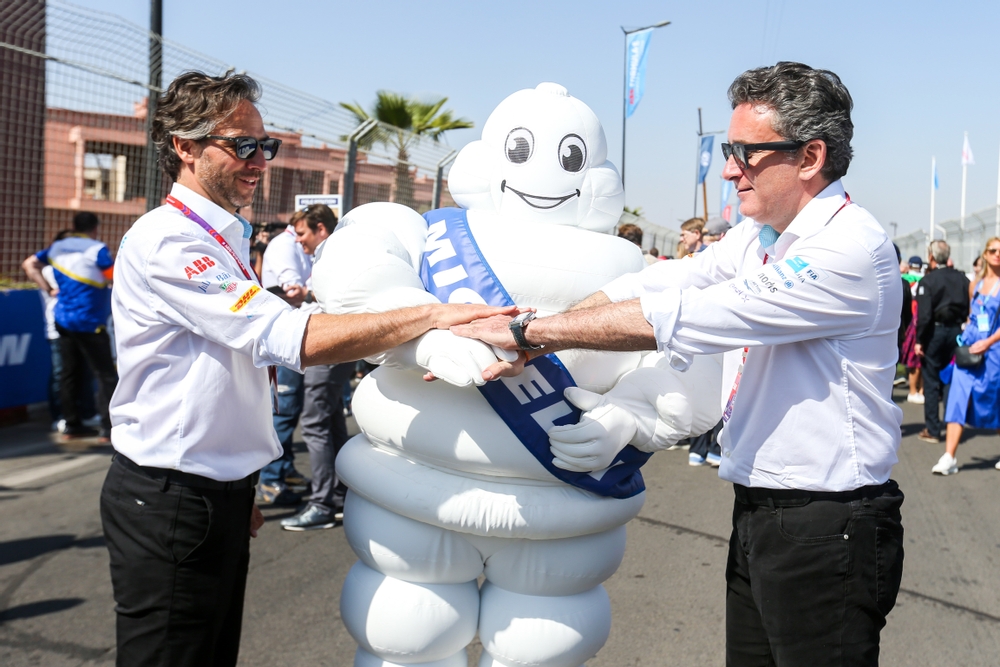 Reigle was appointed as the successor to the original CEO Alejandro Agag in September 2019 when Formula E was at the height of its powers. He joined Formula E after a two-year stint as executive vice president of business operations at the Los Angeles RAMS NFL team. Prior to that, he was based in Hong Kong as the commercial director of Manchester United football club.
Reigle steered Formula E through the pandemic years which proved especially difficult for Formula E to negotiate as it struggled to assemble a calendar to finish its 2019-20 and then faced significant further disruption to its 2020-21 calendars.
He also oversaw the reaction to the notorious Valencia race where the majority of cars ran out of energy after a late reduction was executed due to a safety car.
That came just prior to a trio of exits from the championship, first Audi and BMW in December 2021, and then Mercedes nine months later.
Talking to The Race last month about that time, Reigle said that it was "incongruous, €40million of investment in electric vehicles and they're leaving Formula E!"
"But it actually wasn't that complicated. The sport didn't make sense to them and they had valid concerns about that. They were spending too much money for an uncertain return and the audience wasn't there.
"What's been happening in parallel is we're working on all those elements. I'm not sitting here saying, 'We've got all this right'. But we have an objective to build the biggest audience possible."
Formula E has slowly recovered somewhat from its pandemic slump with improved TV figures and new races this season at Hyderabad, Cape Town, Sao Paulo and Portland.
However, the model of its races has come under increased scrutiny after reported financial bailouts to some races, the cancellation of the Vancouver round last season and the ending of a planned long-term deal with Seoul after just one event.
The Gen3 era was though Reigle's biggest challenge as the project skirted disaster last summer when several issues threatened the start of the 2023 season.
Reigle also presided over the financial regulations being introduced to Formula E. These were implemented in time for the 2023 season and see teams and manufacturers adhere to strict spending curbs.
He assembled a large management team to work under him to straddle the Gen2 and Gen3 eras of Formula E ranging from well-known sports executive Aarti Dabas from the International Cricket Council to former commercial director at Liverpool FC, Matt Scammell. They were recruited as chief media officer and chief commercial officer respectively.
Formula E has been approached for comment by The Race today.