Why isn't there an electric single-seater ladder system – or indeed any other recognised EV ladder in professional motorsport?
It is a question that has been discussed, debated and revisited time and again over recent years, yet one which is still to be credibly answered or turned into action.
Formula E, awash with manufacturers, partners and riding the crest of a wave in an apparent new carbon net-zero wonderland, has started to at least seriously address the topic.
"We are in the very early stages of discussions around a support series and we've been approached by multiple parties and have different options to look at," Formula E sporting director Frederic Espinos told The Race this week.
His comments come after The Race revealed on Wednesday that momentum is building for a credible single-seater support series that could be based around the re-use of the current Gen2 cars.
Publicly at least Formula E is keeping its options open and not discounting another production car style series like Jaguar provided from 2018 to this summer.
"There is the option to replicate a support series in the style of the Jaguar I-PACE eTROPHY, which successfully took the pioneering technology Jaguar developed through Formula E and applied it to high performance production cars," adds Espinos.
But there is a growing lobby that is looking to re-allocate the Gen2 cars to develop a ladder system that would also incorporate precise diversity and sustainability messaging – as Espinos acknowledges.
"We could also look at a support series that mirrors other single-seater feeder series [such as Formula 2, pictured below] which nurture young, rising talent," he added.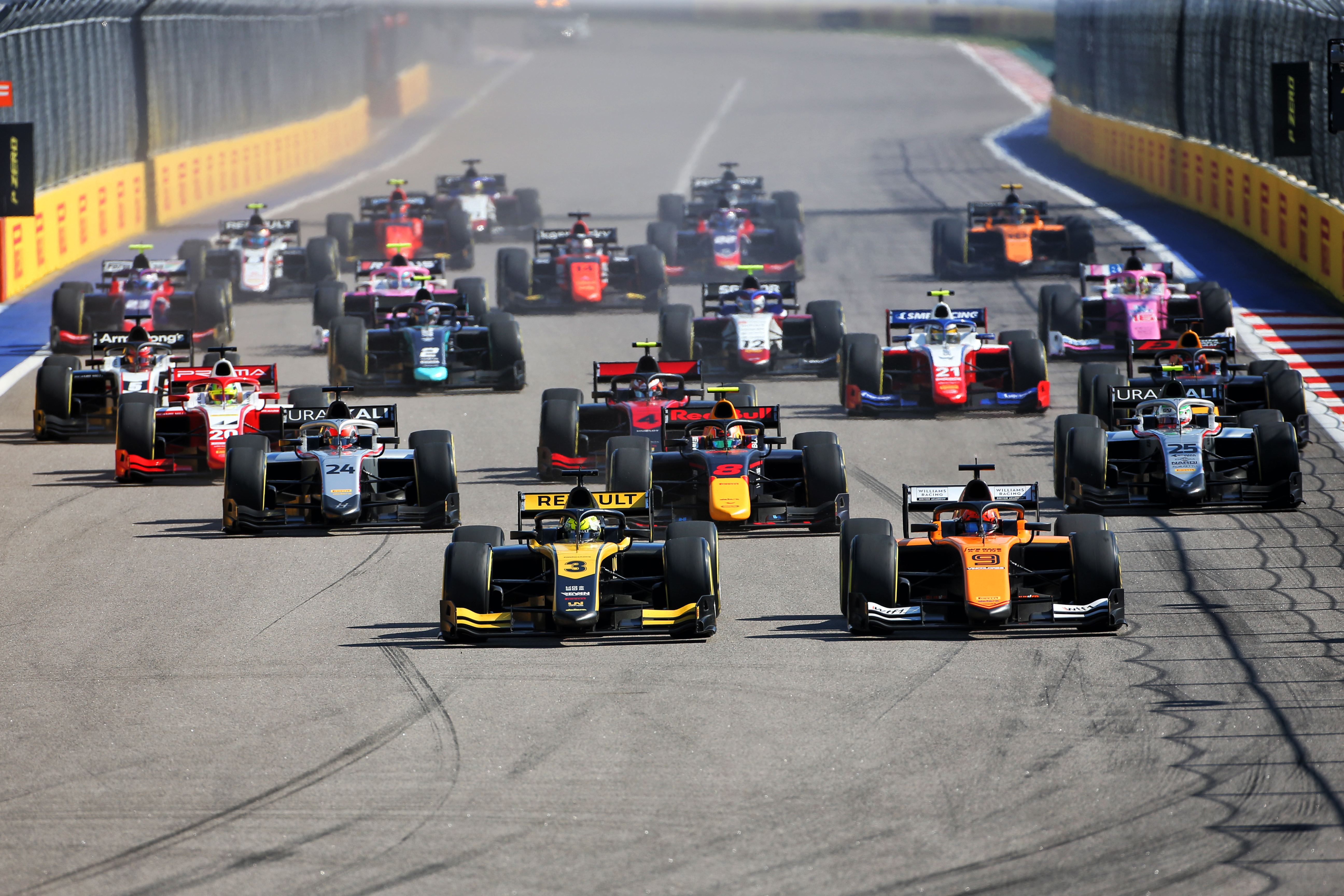 The big stumbling block at present though is how a mutually agreeable freeing-up of the Gen 2 hardware could work in the future. As pointed out in yesterday's story the intellectual property of the cars is held completely by individual manufacturers.
That is a lot of negotiations and bureaucratic red tape to get through just to get anywhere near running them, and likely something that Formula E and the FIA will struggle to find necessary time to assist or manage such a largescale project.
"But," says an upbeat Espinos, "we are in constant communication with our manufacturers and always look for ways to expand our partnerships, so this is definitely a possibility."
"We have a responsibility to start thinking about how we support new young talent coming into the sport – and specifically into electric motorsport" :: Ian James
The days of going racing just for the sake of it are over at this level. These days at a global and professional level it is just not enough. There has to be much more on offer and perhaps the opportunity of a slot on the Formula E bill for a future series will be an open goal for more socio-economic or diversity programmes to have central messaging and activation points.
"Formula E was founded with the purpose of counteracting the devastating effects of climate change by accelerating the development and adoption of electric vehicles," says Espinos.
"With the recent launch of the #PositivelyCharged manifesto as part of the FIA's #PurposeDriven movement and announcement of Formula E's Positive Futures programme, we are committed to creating greater opportunity in our sport for under-represented groups."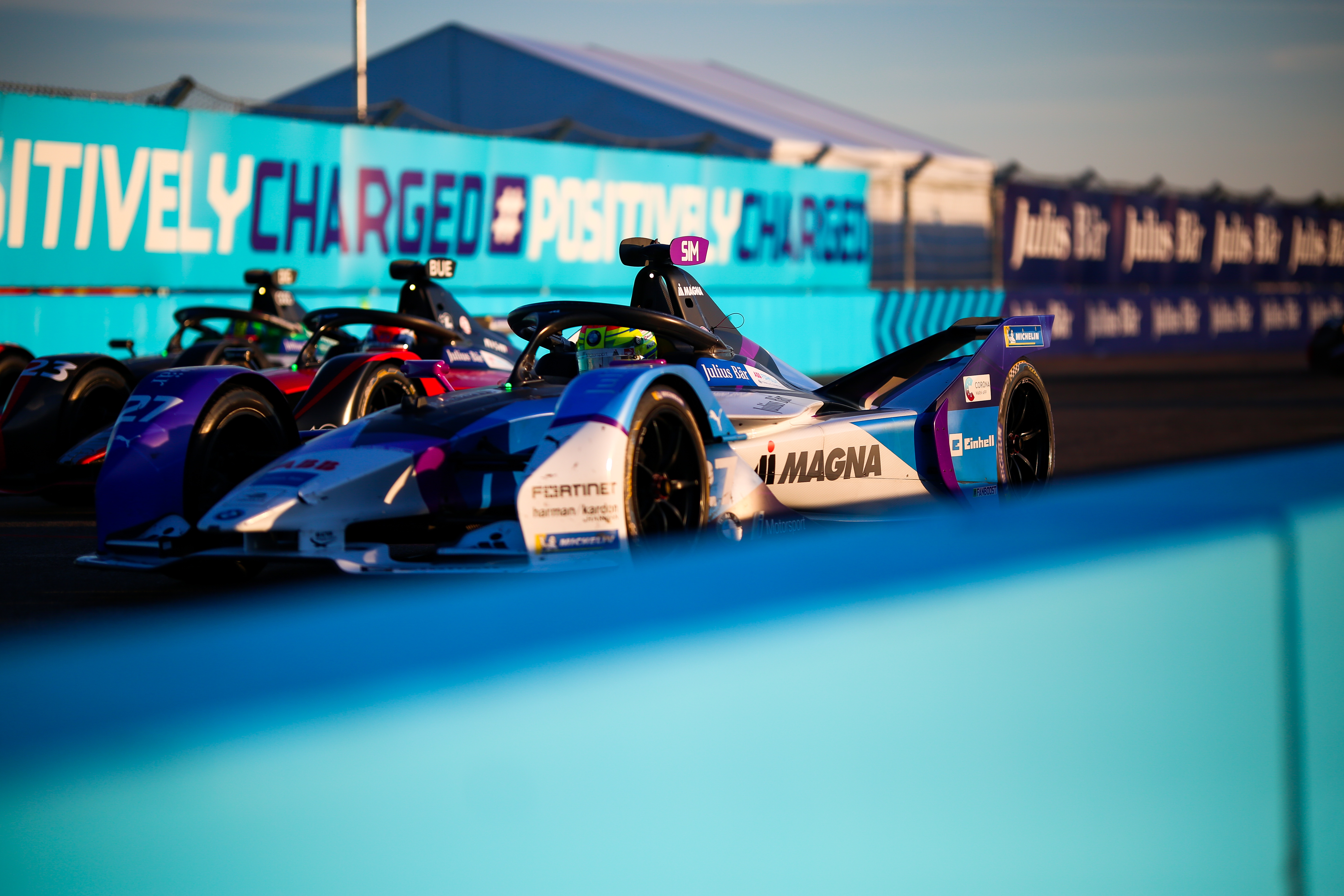 So an electric junior series is a multi-faceted and desirable probability from the promoters and governing body, but what about the manufacturers?
There is no question that the Mercedes Formula E team is a large part of the future of EV motorsport and indeed the manufacturer's own brand strategy.
It has also recently launched a high profile diversity campaign, and followed its Formula 1 team in changing its livery from silver to black to send a clear signal of its stance against discrimination. So Mercedes team principal Ian James is ideally placed to comment on the possibilities being discussed.
"If you take a look at the fact we are becoming a world championship from next season, we have a responsibility to start thinking about how we support new young talent coming into the sport and specifically into electric motorsport," James told The Race.
"We've got that very defined pyramid structure moving up to Formula 1, on the combustion engine and hybrid side. That's something that I think over the next years should definitely be developed within electric motorsport
"It's something I'd definitely be in favour of and with that new world championship status it is something that with the FIA we should be giving some consideration to."
Nissan's global motorsports director Tommaso Volpe broadly agrees with James, also believing that a support series would have definite interest for OEMs.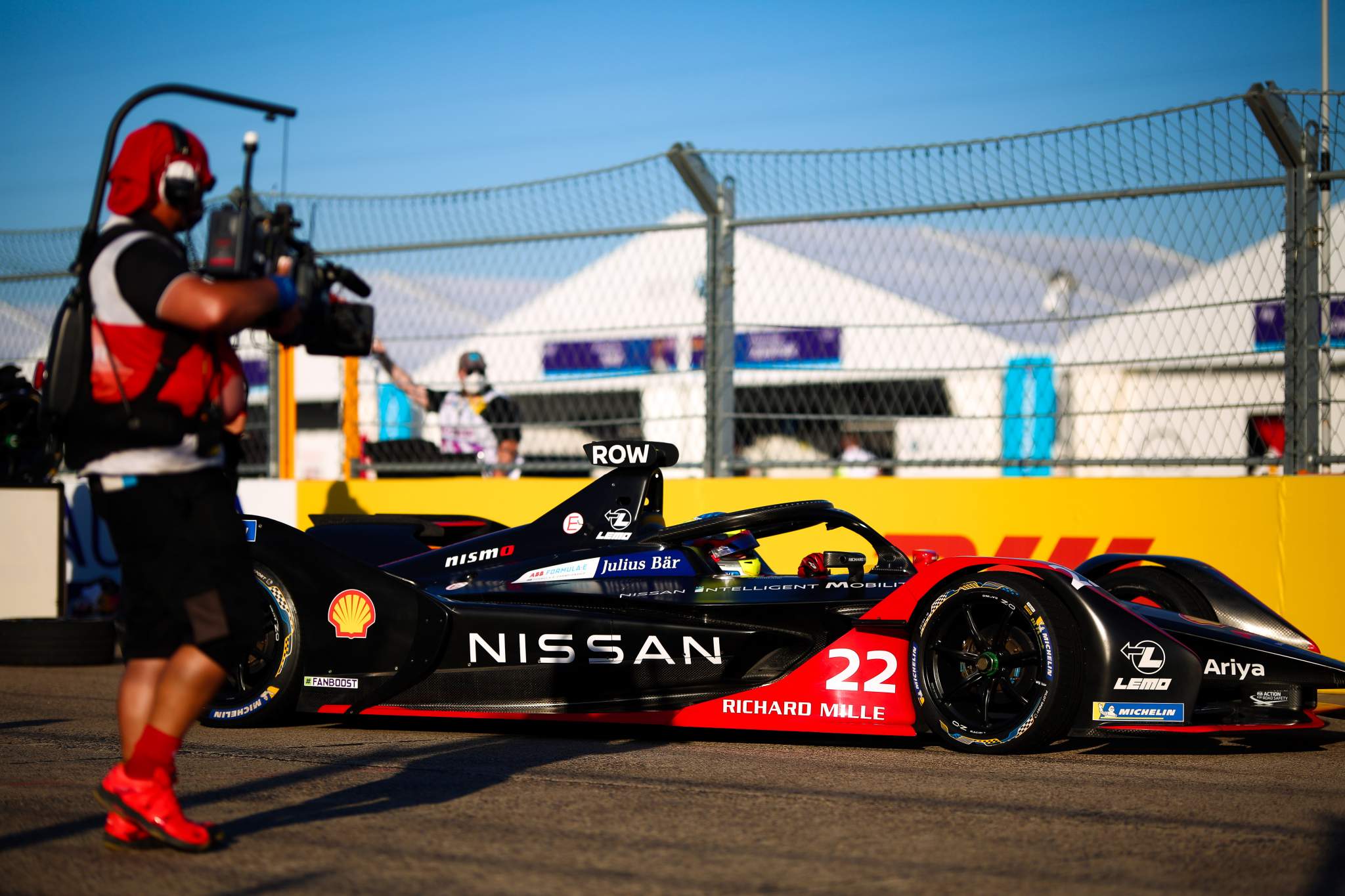 "If it is done in a way that can promote technology expertise why not?" Volppe told The Race.
"For instance, it can be a way to train or to recruit new engineers or to use engineers as experts in electrification
"It can be a very interesting activation, a very interesting way to create even a stronger link to OEMs by also serving the main objective, which is to start young talents.
"From the OEM perspective, anything can be interesting the moment it can serve our objectives, which are always to demonstrate our technologies, but also the possibility to promote our brands and product."
So, the will and the need is there for a strong junior step into the Formula E big-time. The promoters want it, the governing body wants it and the manufacturers are generally positive.
However, the realities of getting something like this off the ground at any time, let only in the middle of a pandemic that has triggered economic depression, are being keenly felt.
But what if this topic was turned on its head. Instead of looking at the shiny professional end of the market, what about 'keeping it real' and for once letting the grassroots of the sport be given the platform it has craved and needed for so long.
That is where something like Rob Smedley's 'Electroheads' karting initiative could become an ideal place to start. Growing its nascent aim of capturing a wider market and its self-acknowledged wish to democratise motorsport at root and branch levels, it may just be the prescription racing as a whole needs.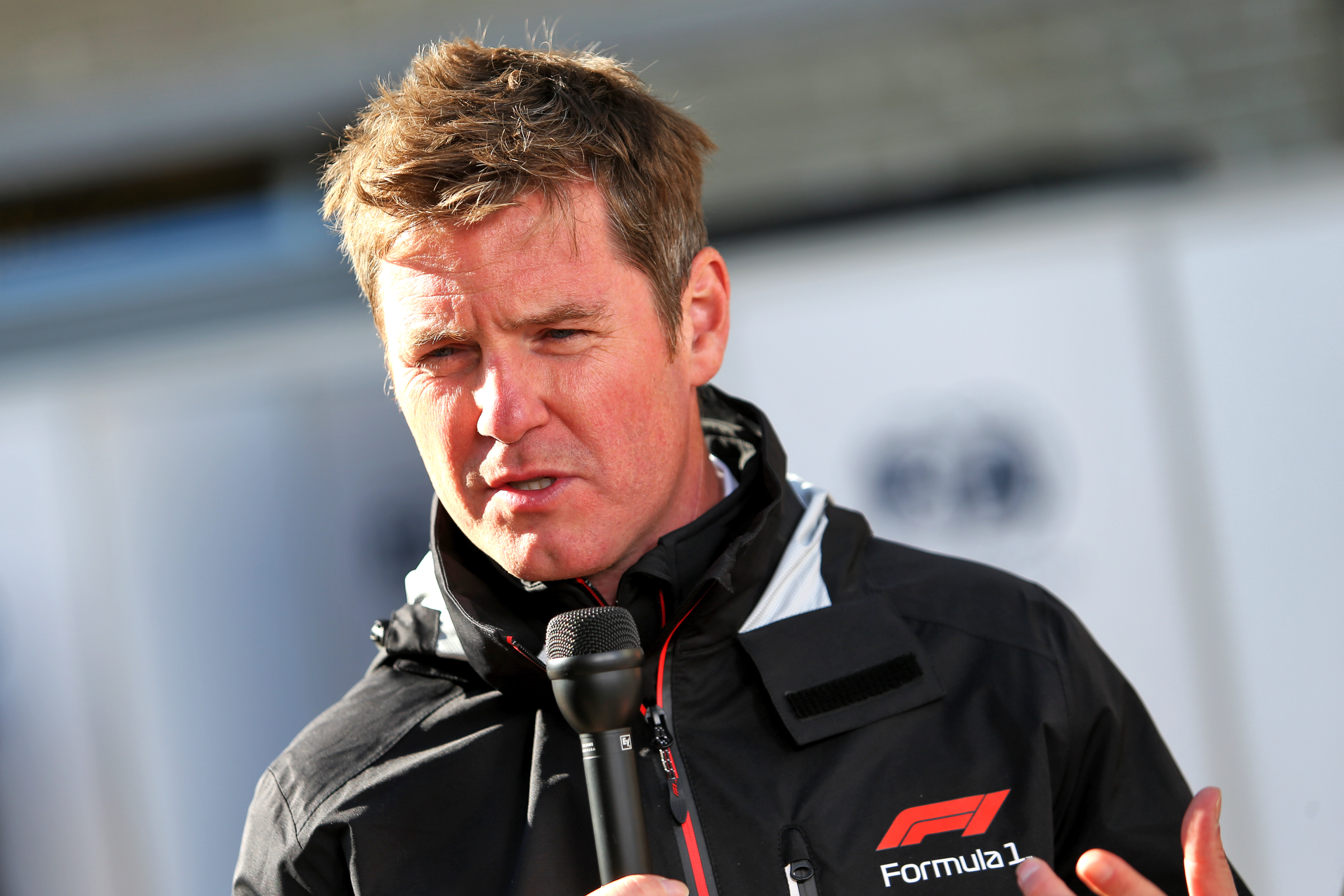 The former Jordan and Ferrari engineer is building an affordable option for kids to get a first taste of motorsport, and what is more, he's doing it the electric way.
Although he's "far from an EV evangelist" Smedley believes that affordability is a key foundation for making sure motorsport expands its attraction to all.
"One of the things I'm talking to companies about at the minute is, that you give us a certain amount of funding and that will help me to go out into inner city areas and bring kids into the sport," Smedley tells The Race.
"We can bring them through the training sessions, and then we can get them into a championship and hopefully that kid then gets bitten by the bug whether it's driving or engineering.
"I think boxing is a great analogy, to be honest, because boxing does cover a lot of great social aspects in urban environments and teaches discipline, physical and mental attributes that can be really positive for kids' futures."
The elitism in motorsport is actually a key element in what needs to change to make sure the industry can adapt to a rapidly changing world.
Formula E, the FIA, its manufacturers and partners could be staring an excellent opportunity in the face here, with the very cars that they are competing in at the moment.
A legacy making ladder that can be truly relevant for all could be created.