Envision Virgin has officially announced Nick Cassidy as Jaguar-bound Sam Bird's replacement for the 2020/21 Formula E season.
Cassidy will join Robin Frijns, who gets a third season with the Audi customer team, and will make his public debut with the outfit at the official pre-season test that is expected to take place in early December.
As first reported by The Race last week, the reigning Super Formula champion Cassidy will complete a final season of competition in Japan before relocating to Europe and his new team, which is based at Silverstone.
"It's a fantastic opportunity for me to be joining Formula E and Envision Virgin Racing from next season," said Cassidy, who will join the Chinese owned squad after the upcoming Berlin races next month.
"The team is one of the most successful on the grid, have a great set-up and facilities, and have continually impressed me since I joined them for the rookie test back in March.
"All drivers know the depth and quality of the field in Formula E is among the best in the world, so it is great to be adding my name to this roster."
Envision Virgin's managing director Sylvain Filippi added: "As a team, it is always important to look ahead to ensure our long-term success.
"In Nick we know we have a very ambitious, capable driver with raw talent, speed and race craft, as well as an impressive track record for his age.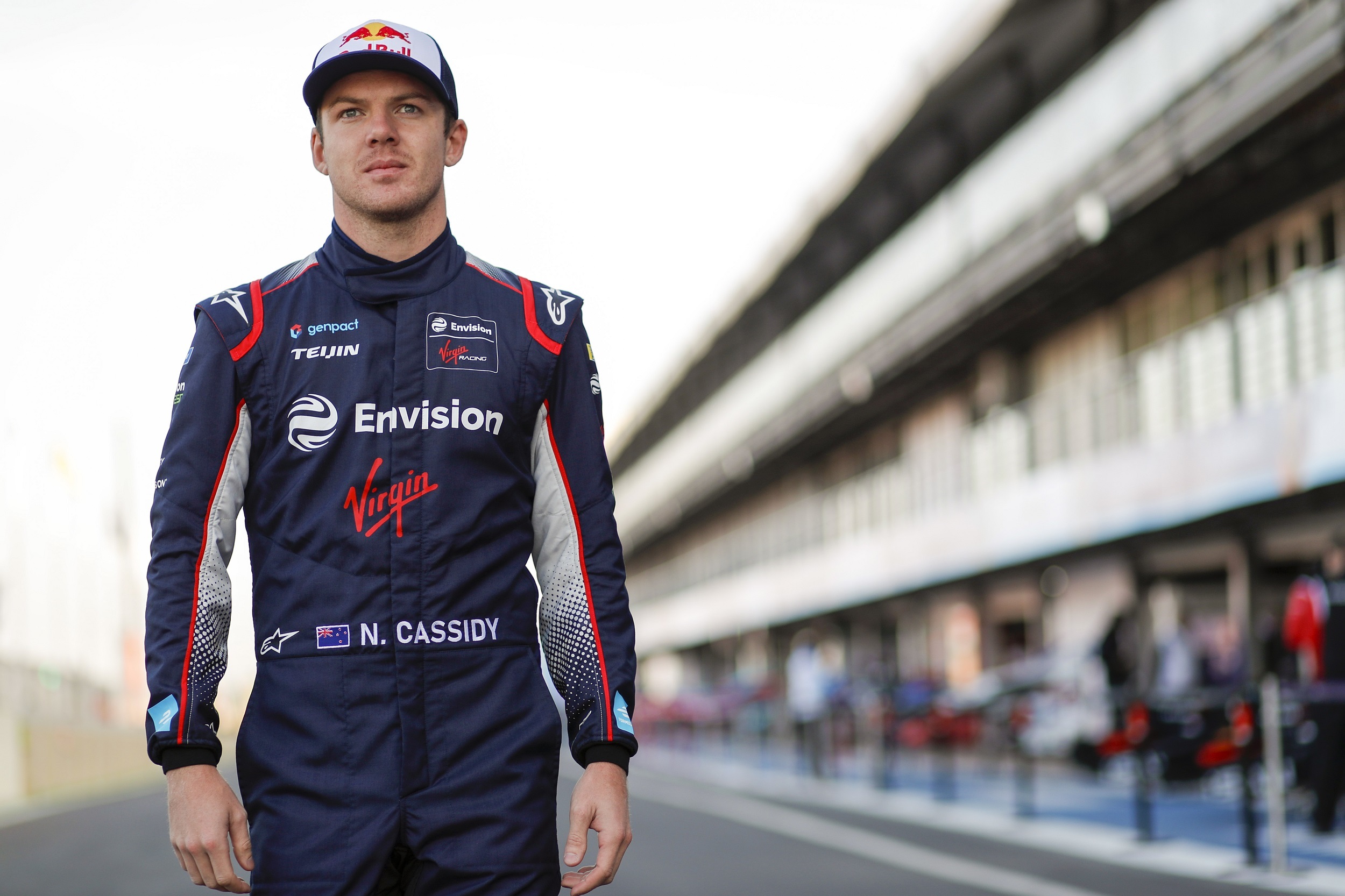 "Moving to become a world championship next season, we know Formula E is going to be as competitive as ever, but from his short time with us we are confident – together with Robin Frijns – we have two drivers that can compete at the sharp end to win championships."
Cassidy first came to the attention of the team through a recommendation from its technical director Chris Gorne, who also oversaw the Kiwi's first test in a Formula E car at Marrakesh in March.
On that occasion Cassidy topped the times and greatly impressed Gorne, who told The Race that his performance had been "exceptional".
"He's got all the right makeup and pedigree to do a job here in Formula E," continued Gorne.
"He has a great range in knowledge of different cars and in particular different tyres and how they perform so it was very useful to have some of his capability here testing with us."